Henhouse Prowlers | Breaking Ground | New Music Review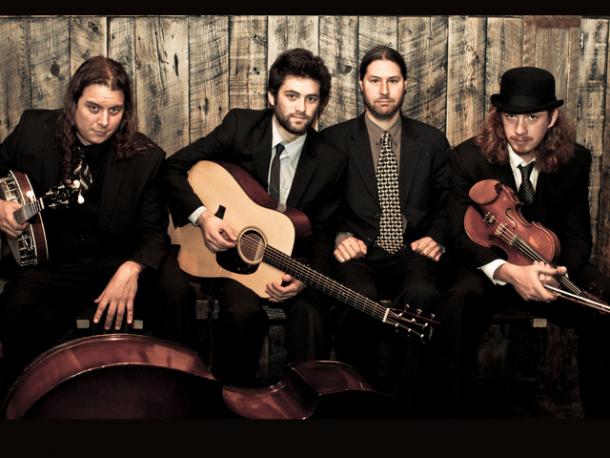 I'll be honest: Chicago is probably the last place I tend to think of when we're talkin' bluegrass. Still, the Henhouse Prowlers have gained a healthy following out in the city they call home, so I figured a listen couldn't hurt all that much.
Hopping in, the foursome's not too rough around the edges—they're speedy, low-gloss pluckers, and their record plays something like a ragtag barnyard session you'd find in a millennial Monte Hellman joint.
And so it hit me early on (right around "Lonesome Road") that there's only one way to characterize this record: it's a snapshot of a Midwestern flyover town, if you're saved the background and conclusion of the picture's story; existential-pop-Polaroids taken with a banjo and country strings, if you will.
To be sure, Breaking Ground is a rather good album; taken in bits, most of the numbers play well on their own and make for good foot-stomping nouveau-grass melodies. But B.G. isn't so much a cohesive long player as a collection of singles—soundtrack for when the Man with No Name passes through some likewise anonymous Main Street community on the eve of the big town hoedown—"Drunk Again" is a telling sample; on the other end "Ain't Too Proud to Beg" is a functional cover, and little more.
I enjoyed Breaking Ground; eclectic when possible, proficient where it needs to be, the album makes for a respectable set in the nostalgic new-bluegrass arena (of hay and red-washed wood). Pick and choose some favorites for your own mixtapes; Henhouse Prowlers don't worry so much if you stick around for the duration or just stop by for a country glimpse.
The Album release party is at Old Town in Chicago on 8/24