JJ Grey & Mofro | This River | New Music Review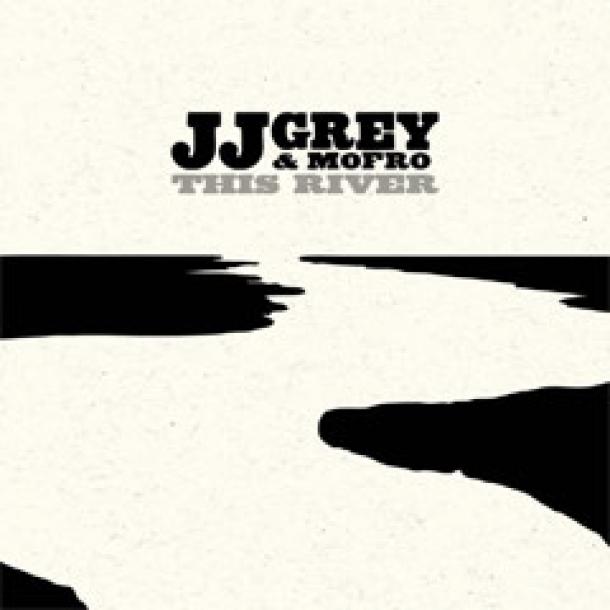 Maybe I've grown jaded and all, but lately the gimmicks and ploys and artificial soul spewing from some of these up-and-comers in the 'industry' (loose interpretation) have been dancing on nothing short of exhausting. Too much self-awareness, far too little genuine appreciation for the necessary steps on the ladder to iconic reverence. Folks wanna be first-off famous—you cannot fall in love with the rock stars, to paraphrase my favorite flick on the subject (you've seen it). It's a barren wasteland of lowly pomp and posture, if you ask this guy.
On the other hand, JJ Grey & Mofro'sThis River just broke me in a grin, pure and simple.
The album is strict blues-rock from down Florida south, and that's perfectly fine. There's no pretention  no mechanical image construction—just honest riffs and Southern sensibility. Yep, enjoyed this one.
"Your Lady, She's Shady" gives a hammer of a first impression, crossing "Hard to Handle" by the Black Crowes with early Chili Peppers (circa "Real Men Kill Coyotes") over Stevie Wonder funk. One deeper, "Tame A Wild One" offers a sing-along chorus that could easily find its way into the Great American (neo-Fifties Barroom) Songbook alongside any number of Traveling Wilburys tunes (think Roy Orbison meets the theme and horns from Sanford and Son—believe it or not, the fit's quite on point). An early favorite.
And the whole set really just carries on from there. I'll leave out some details for you to discover on your own—I highly recommend a purchase of the record for anyone at all interested in classic funk stylings—and instead just throw some influences that I could skim off the top (apart from the aforementioned)...
... James Brown, the Family Stone, sprinklings of Herbie Hancock, Curtis Mayfield (actually, most anything off the Super Fly soundtrack, for that matter), Jagger and Richards—I'd say that's enough.
To wrap up, This River is catchy, you can play it on a loop, and yer old man can satisfy his foot-tapping instincts to the beats and the breaks. Just one of those albums you can't fault, not a bit.