Jon Hopkins Announces August Tour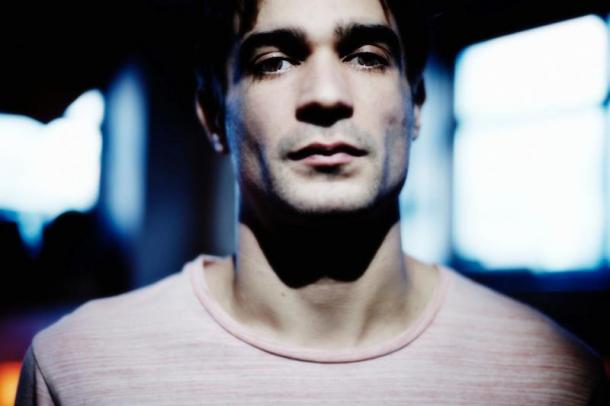 It's been an exceptional few months for Jon Hopkins surrounding the release of the brilliant Immunity, out last month via Domino Records. Finally, with this new album, Hopkins is receiving the stateside recognition he has so long deserved. To give an idea, NPR Music, avid supporters of Hopkins in the past, featured the album as a "First Listen," Pitchfork bestowed a "Best New Music" upon Immunity and did a "Guest List" interview with Jon, XLR8R took an in-depth look at Hopkins through an "In The Studio" feature, the Los Angeles Times included Immunity in its "best albums of 2013 so far" list, and The New York Times recognized the album in their Sunday' "Arts & Leisure" "Playlist" column. This is merely a taste and just the beginning of the many accolades Hopkins is receiving for this powerful new album, the boldest and most dance-focused music he has ever created. It's a confident, dramatic, and multi-faceted record defined by an acute sense of physicality and place; it feels like the hypnotic accompaniment to a journey of creativity -- a trip inside Hopkins' mind, using analog synthesis alongside manipulations of physical, real-world sounds to make dance music that feels as natural as possible.
Following a sold out record release show (his first headlining show in New York), Hopkins returns to North America in August to play shows including, PS1 Warmup in New York, a Montreal gig with Moderat, and two shows at The Fonda Theatre in Los Angeles with Purity Ring. A full list of dates is below. These LA shows continue Purity Ring and Hopkins' mutual admiration and enduring creative relationship -- Hopkins mixed Purity Ring's "Saltkin" and recently remixed the song, "Amenamy," both tracks from their album, Shrines, and in turn, Purity Ring's Megan James has added vocals to Immunity's "Breathe This Air," a new version of which will be released later this summer.
JON HOPKINS TOUR DATES
Fri. July 19 - Gente, BE @ 10 Days Off Festival
Fri. Aug. 16 - Berlin, DE @ Berghain
Sat. Aug. 17 - Wales, UK @ Green Man Festival
Fri. Aug. 23 - Katowice, PL @ Nowa Musyka
Sat Aug 24 - Leeds, UK @ Leeds Festival
Tue. Aug. 27 - Los Angeles, CA @ The Fonda Theatre w/ Purity Ring
Wed. Aug. 28 - Los Angeles, CA @ The Fonda Theatre w/ Purity Ring
Fri. Aug. 30 - Colonia Condesa, MX @ AM Local
Sat. Aug. 31 - New York, NY @ MOMA PS1 Warmup w/ Cajmere, Liars, Lil Silva, IO Echo, Miles
Sat. Aug. 31 - Brooklyn, NY @ Verboten
Sun. Sep. 1 - Montreal, QC @ Le Belmont @ Société Des Arts Technologies w/ Moderat
Fri. Sep. 6 - Isle of Wight, UK @ Bestival
Sat. Sep. 14 - Bozen, IT @ Transart Festival
Wed. Sep. 18 - Toulouse, FR @ La Dynamo
Thu. Sep. 19 - Nimes, FR @ Marsatac Festival
Fri. Sep. 20 - Nantes, FR @ Scopitone
Sat. Sep. 21 - London, UK @ Koko
Tue. Sep. 24 - Manchester, UK @ Gorilla
Fri. Sep. 27 - Amsterdam, NL @ Leisure System
Sat. Sep. 28 - Brussels, BE @ Bozar Electronic Arts Festival
Wed. Oct. 23 - Graz, AU @ Elevate Festival
Fri. Oct. 25 - Bergen, NO @ Ekko Festival
Thu. Oct. 26 - Munich, DE @ Ritournelle