Miss Grizzly | 'Miss Grizzly' | New Music Review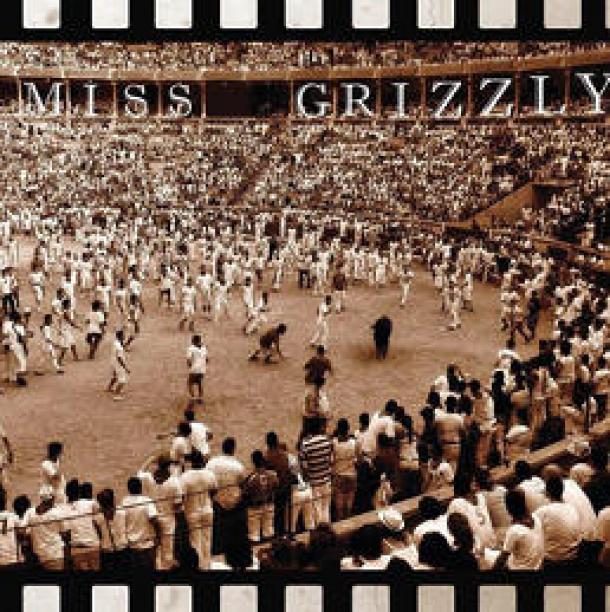 You can tell by listening to real rock music by the impression it makes on the world and by the footprint it leaves behind. Sometimes it can come out in a passionate vocal line, a social movement, or a song that is sung with emotional bewilderment. The new EP/album that bears the same name as the band is a non-stop presentation of all-out rock n' roll as described above. Making use of every rock trick in the book, it's hard not to find something you'll like on this 5 track collection. Provided you have a reasonable tolerance for the nitty gritty genre these 4 core members: Marshal Jaeger (vocals), Chan Ly (drums), Nathan Clark (bass), and Clemens Beck (guitar) deliver stand up rock tracks with full throttle guitar action and flowing vocals that will remind you of a cross between Stone Temple Pilots and Jane's Addiction.
The first 3 tracks "3AM", "Find a Way" and "Freddy" get the party started right full of hard hitting power chords and riffs that really keep the essence of the music loud and reckless. Sometimes you don`t need too much to create something high quality and powerful. I've often heard the term "Keep it Simple Stupid". Keeping this in mind there's no over the top musical theatrics here besides the grinding guitar attack, deep drums, and meandering, well timed vocal deliveries. My ears pricked up to the vocal style right away. Probably not the most common tongue and cheek stringing style but when sung in the right manner it can become almost intoxicating. Add in mysterious lyrics and some dangerous subject matter expressed with eloquently, emotion and conviction and you will come to understand why this is. The vocal style from Jeager defiantly flows like a ship lost at sea very much like Perry Ferrel (Jane's Addiction) and Chris Cornell but with a vocal timbre of Scott Wieland (Stone Temple Pilots). I've only heard a handful of singer execute this style well – and Miss Grizzly is no exception.
Lyrics have an emotional impact and these two writes music like they've seen it all. All songs have messages worthy of your attention but you listen more than once to pick up on it. A loud yet creative album, there are parts that seem to be perfect and sudden. The mission here is: show something imperfect turn into something unique. "Go" and "Roudhouse" are 2 more standout tracks with musical psychedelics and a distinctive voice for the masses to consume. Most songs are about themes of fear, love, death, transformation, resurrection, fear, life and fear of the unknown. Swaying between hard rock, and at times a live bar band sound these 4 kick out the jams with things move worryingly close to Hard Blues but never cross the line into that territory. The mix presents low and moody frequencies adding a huge helping of guitar/snare/kick/and vocals in the forefront. Musical flavor reminiscent of many bands in the late 90's hard rock movement.
"Miss Grizzly" has all the explosive components necessary for a popular rock album. Miss Grizzly no doubt has a solid live presentation – a big component necessary to be a popular rock act. All of above make them stand out in their own terms of musical rebelliousness, power and marketability.