Perpetual Groove Announce Extended Hiatus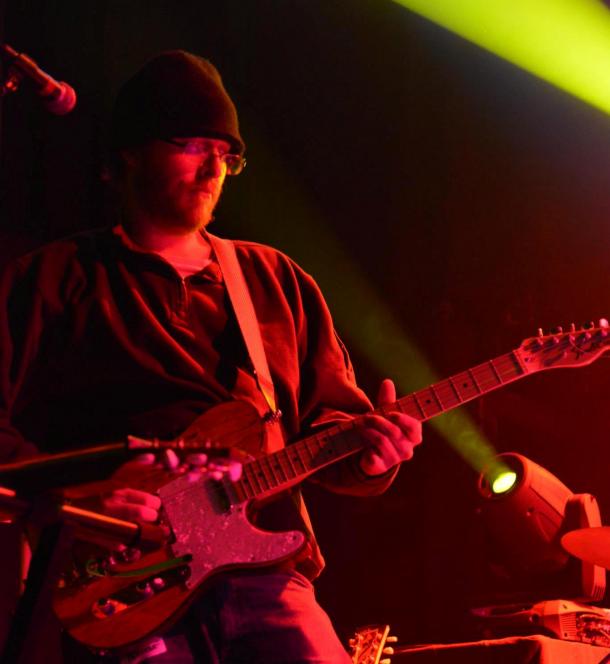 On the heels of a busy 2012, Perpetual Groove announced today on their website that the band will be taking an extended hiatus. All previously announced tour dates will continue as scheduled with the same live intensity and dynamic light show that PGroove have become known for. Their final show will take place in their hometown of Athens, GA at the Georgia Theatre on Friday, April 5th. Founding members Adam Perry, Albert Suttle and Matthew McDonald have posted a letter to fans on the band's website along with a personal letter from front man Brock Butler.
The decision to take a break from PGroove is one made out of mutual respect and well-being. "I've decided to take my leave from the band and touring... to take time for myself and to get my own home in order," says Brock in his letter. He continues, "I can't give any time frame on this break or a guarantee to return." The band is steadfast in their support of their lead vocalist/guitarist as he takes time for himself and embarks on new endeavors.
"It's stunning to look back on the last 10 years and 4 albums," the band says in an official statement to fans in regards to their 11-year career together as an improv-rock band. "We are honored to have fans who love the music and who love one another, and proud to call so many of you both friends and fans." In honoring the relationships the band has forged with their fans and community, several more March shows will be added and announced in the near future.
According to the statement, although PGroove will be taking an extended break, the band assures fans that the music isn't over. Along with their thanks, bassist Adam Perry, drummer Albert Suttle and keyboardist Matthew McDonald are proud to announce the debut of a new project, Ghost Owl. Although the project is still in a "prototyping stage," Ghost Owl is sure to contain core elements that have been at the heart of PGroove since the beginning.
Dates for the new project have already been scheduled with more to be announced for the summer. To preview Ghost Owl, the group has released a "rough cut" for fans to check out http://bit.ly/106xdM8