Steve Kimock Fall Tour 2012 + Jam Cruise
Submitted by kimock.com on Fri, 09/14/2012 - 13:02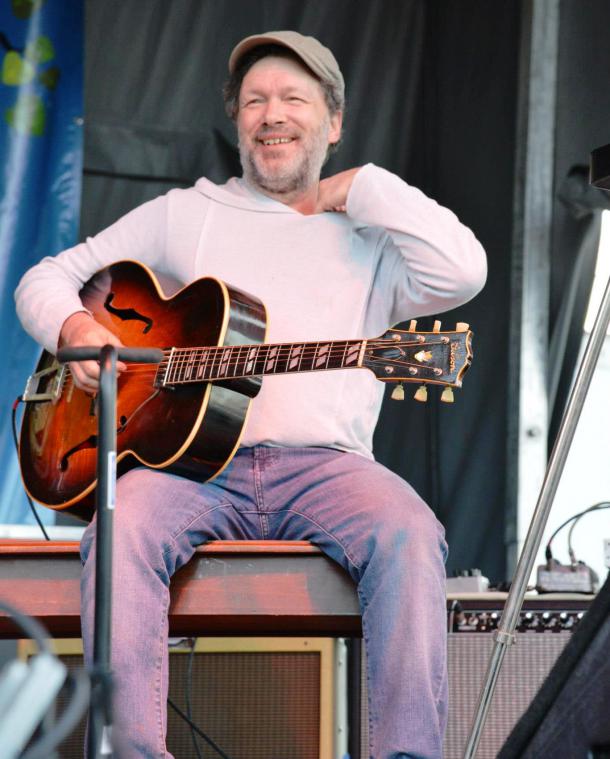 One of the most interesting musical pairings of the year, Steve Kimock with funk legend Bernie Worrell hit the road this Fall, once again joined by the monstrous rhythm section of Wally Ingram and Andy Hess. No doubt this team of musicians create music of a higher order each and every night. Kimock has never smiled so much on stage...the band is truly having a blast playing together. A studio album is in the works for release in 2013.
The Fall Tour starts in the Midwest and stretches to the Pac NW, CA, UT, CO and wraps up in Lawrence, KS....
Some highlights include Kimock's birthday show in Portland on 10/5 at the Wonder Ballroom, a visit to Vancouver, BC, a headlining slot at Joshua Tree Music Festival,a performance at Hardly Strictly, and a two-night run in Denver with special guests. Whatever show you go to, you will surely experience one hell of a band.
Keller Williams crosses paths with his guitar-tone hero, Steve Kimock, and keyboard compadre, Kyle Hollingsworth (The String Cheese Incident), for a special set of music compiled by all three musical minds.
If that doesn't get you, then Kimock's band will; funk legend Bernie Worrell on keys together with Wally Ingram on drums and Andy Hess on bass round out this rare collaboration.
Come catch the set at Hardly Strictly Bluegrass Festival on October 7th. This is a FREE show.
Steve Kimock, along with the band, are really looking forward to Jamcruise! There are only a small amount of cabins remaining for this epic adventure at sea.
Kimock with Bernie Worrell, Wally Ingram and Andy Hess will be boarding the MSC Poesia for the 11th annual Jam Cruise, Jan 7-12 2013, along with other bands such as moe., Medeski, Martin, Scofield and Wood, Funky Meters, Femi Kuti & the Positive Force, Galactic, Karl D, Col. Bruce Hampton Nicki Bluhm & the Gramblers and so many others.