The Ultimate Dance Party with Los Amigos Invisibles in Denver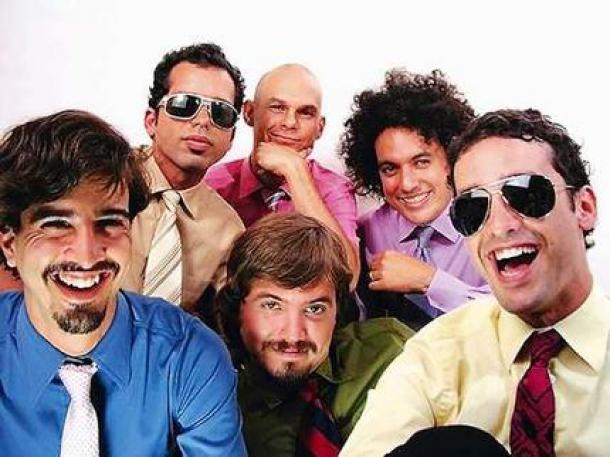 If you're looking for a night of dancing then The Bluebird Theatre in Denver is the place to be on September 18 at 8 p.m.
Venezuelan Latin Funk Band Los Amigos Invisibles are legends in the Latin music scene. They introduced a sound with a mixture of samba, salsa, rock, funk, disco and electronic . Along with winning  a Latin Grammy and being nominated for 2 Latin Grammy they have been making dance music together for over 20 years.
In 1995, Los Amigos Invisibles released their first album and David Byrne from Talking Heads happened to pick up it up, "To me it was a mixture of tropical music, Beastie  Boys, Santana…you could hear that this band knew what was going on everywhere in the world and they were putting it all together in their own way," Byrne said. Shortly after Byrne signed the guys to his label Luaka Bop. Los Amigos Invisibles then moved to New York City and began touring in over 60 counties.
Aside from the extremely vibrant original music the group produces they also do fun mash ups of famous tunes you would most likely hear at big sporting events. I'm not sure how they do it, but this group has the energy and excitement to get everyone out of their seats and want to party!
 Los Amigos Invisibles
@ Bluebird Theatre
Tuesday, September 18, 2012
3317 E. Colfax Ave., Denver, CO 80218
8pm / 16+/ $20