WhiteWater Ramble | All Night Drive | Review
Submitted by Tim Hurley on Sun, 10/03/2010 - 03:44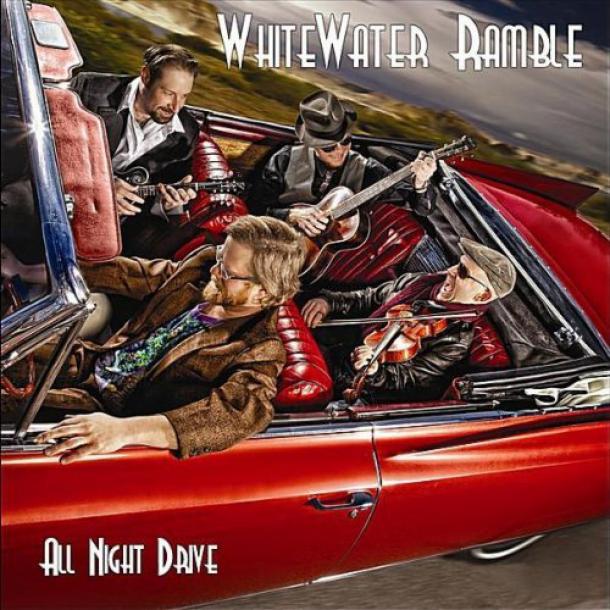 Since the early 90s, Colorado has been the spring board for the burgeoning "jamgrass" revolution.  The popularity of such acts as Leftover Salmon, String Cheese Incident, and Yonder Mountain String Band has led to a slew of artists looking to make that style their own.  Though many have tried and failed, Whitewater Ramble has succeeded by taking the bluegrass formula and turning it into what they describe as "high-octane Rocky Mountain dancegrass".
Though they have always been popular throughout the local markets, the band has garnered a significant following nationwide due in part to their amazing live performances, not only by fans but by other artists.  This is evident by the all-star jamband lineup that joins them on their debut studio album All Night Drive, including Steve Molitz (Particle), Josh Clark (Tea Leaf Green), Erik Yates (Hot Buttered Rum), Grant Gordy (David Grisman Quintet), Pete Wall, and even producer Tim Carbone (Railroad Earth).
This release, recorded in a stunning nine-day session, is a very raw, organic project that perfectly captures the sound of this band.  There are no gimmicks, no bullshit, just straight-through-the-ear modern bluegrass and rock.  The result is just as the band wanted; a reflection of their intense live shows condensed into the studio.  And having a bluegrass veteran like Carbone to produce the project was the final ingredient.  "Tim is the man", said mandolin player Patrick Sites.  "He immediately knew what we wanted to do, what we were going for, and how we could achieve it in a short amount of time."
The great thing about the band is that they are not afraid to incorporate elements of other genres into the original bluegrass recipe.  Whether its elements of jazz heard on "Kaleidoscope", gospel in "All Night Drive", or the rock n' roll style of "Drawing Straws", WhiteWater Ramble infuses all kinds of goodness into their sound.
Some of the better songs on All Night Drive are the ones where the band gets some help from their guests, like the bluegrass-funk number "Pulled Pork".  The addition of Molitz's keys and Wall's saxophone drive this dance tune through four minutes of beautiful madness.  Also the high energy, Salmon-like jamgrass song "Pack Mule Blues" features some superb instrumental sections by Yates and Gordy.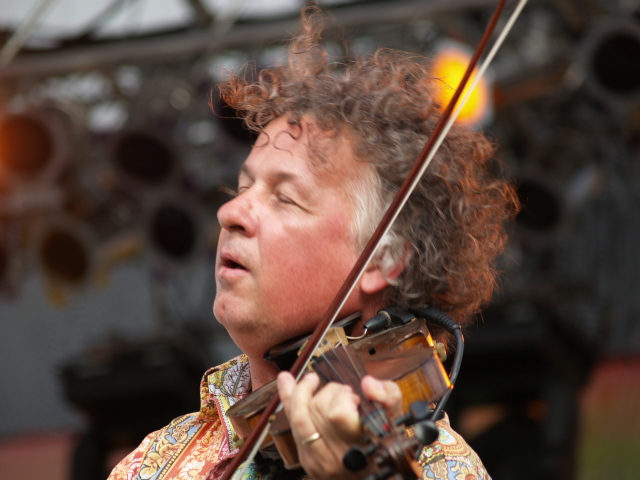 However, the individual members of the band definitely hold their own throughout this project.  Adam Galblum's fiddle shines on the opening track "Trouble", Sites strokes his mandolin with easy flair on "All Night Drive", guitarist Patrick Latella picks with precision on "Purgatory Shuffle", while bassist Howard Montgomery and sensational newcomer Luke Emig on drums anchor the rhythms and thick beats.
WhiteWater Ramble has already shown their prowess in the live setting, and they appear to be comfortable in the studio setting as well.  All Night Drive is a fine debut album, and proves to be another stepping stone in this increasingly popular group's young career.
If you need another reason to get this album....it can be downloaded for FREE on the band's website.