Summer is almost here and this year's 10,000 Lakes Festival is just over a month away, taking place July 22-25 in Detroit Lakes, MN. Leading up to this year's event, two of the 10,000 Lakes Festival's headliners are releasing highly anticipated new albums in June with Dave Matthews Band's Big Whiskey and The GooGrux King out June 2 on RCA, and Wilco's Wilco (The Album) out June 29 on Nonesuch.
David Fricke of Rolling Stone lauds Dave Matthews Band's new albums as "a lot like a New Orleans funeral parade — mourning and zest balled into big, brawny music" and Jim DeRogatis of the Chicago Sun-Times declares Wilco as "one of the most creative forces in rock today, with Tweedy evoking comparisons to greats such as Bob Dylan and Neil Young." Both albums are available for review upon request.
Online music samples of the artists performing at 10KLF are now available via Pandora.com's new 10,000 Lakes Festival streaming music channel available by visiting their 10KLF playlist here.
In addition to Dave Matthews Band and Wilco, the 10,000 Lakes Festival will host over sixty acts performing on four stages, including:
Dave Matthews Band
Widespread Panic (2 nights)
Wilco
Umphrey's McGee
Atmosphere
Ozomatli
Mason Jennings
Sharon Jones & The Dap Kings
Gomez
Railroad Earth
Tea Leaf Green (2 nights)
Steve Kimock Crazy Engine
Cloud Cult
Kathleen Edwards
William Elliott Whitmore
Akron/Family
Todd Snider
Parlor Mob
Pete Francis (of Dispatch) featuring Barefoot Truth
Junior Brown
WookieFoot
Trampled By Turtles
Everyone Orchestra

Pretty Lights
BoomBox
William Elliott Whitmore
Backyard Tire Fire
Pert Near Sandstone
Tim Sparks
The Honeydogs
Kinetix
Harper
Joe Pug
honeyhoney
Paper Bird
My Dear Disco
Nathan Miller Band
Gypsy Lumberjacks
Mifune
Steez
Evan Watson
The Ragbirds
The Macpodz
The Hue
Big Gigantic
Enchanted Ape
& more!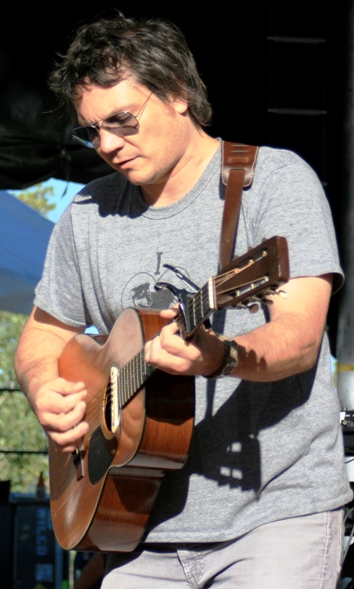 10KLF Saturday Single Day GA Music Only tickets are $75, where Saturday Single Day GA Music and Camping tickets are $99. 10KLF Saturday Single Day Reserved Music Only tickets are $125 which includes a 10KLF commemorative chair and parking. 10KLF Saturday Single Day Reserved Music and Camping tickets are $175 which includes two VIP catered meals, 10KLF commemorative chair & parking.
10,000 Lakes Festival General Admission tickets are available at the reduced rate of $185 which includes four nights of music and camping. Upgraded four-day VIP packages are available for $395 that offer a first-class festival experience including catered hot meals, drink tickets, two exclusive VIP Main Stage box seating areas as well as preferred camping located directly behind the Main Stage.
Children ages 6 and under are admitted at no charge with paid adults and children 6 to 11 are half price. Complete festival details including artist information, photos, campground reservations, event activities, and door to door directions are available at www.10KLF.com.
Festival General Admission tickets, VIP packages, the variety of Single Day ticketing options and campground reservations are available online, MusicToday Ticketing, TicketMaster.com and all TicketMaster locations.