October came quickly this year, and with it so did ACL Music Festival. There's something special about the first of the two-weekend music festival.  It was hot. It was sweaty. It was exhausting. But that is to be expected. We, the people, prevailed. Fun was had, regardless of weather by tourists and locals alike. 
ACL made the move to become a two-weekend festival beginning in 2013 and has continually been a festival who listens and continually makes improvements. Whether it be expanding the festival grounds to allow for another stage and more space, or a "Wine Grove," or partnering with companies like American Express or T-Mobile to include exclusive perks for patrons, the festival remains true to form. It's a festival with something for everyone. There's the Instagram-able groups of colorful flags, the notorious ACL frame with an ever-growing Austin skyline as a backdrop, and the massive beer tent complete with massive TVs to air football games.
The first weekend of this year's installments of ACL was hot. With headliners like Lizzo, The Cure, Mumford and Sons, Guns & Roses, Kacey Musgraves, Childish Gambino, Billie Eilish, and Cardi B, it was hard not to have fun.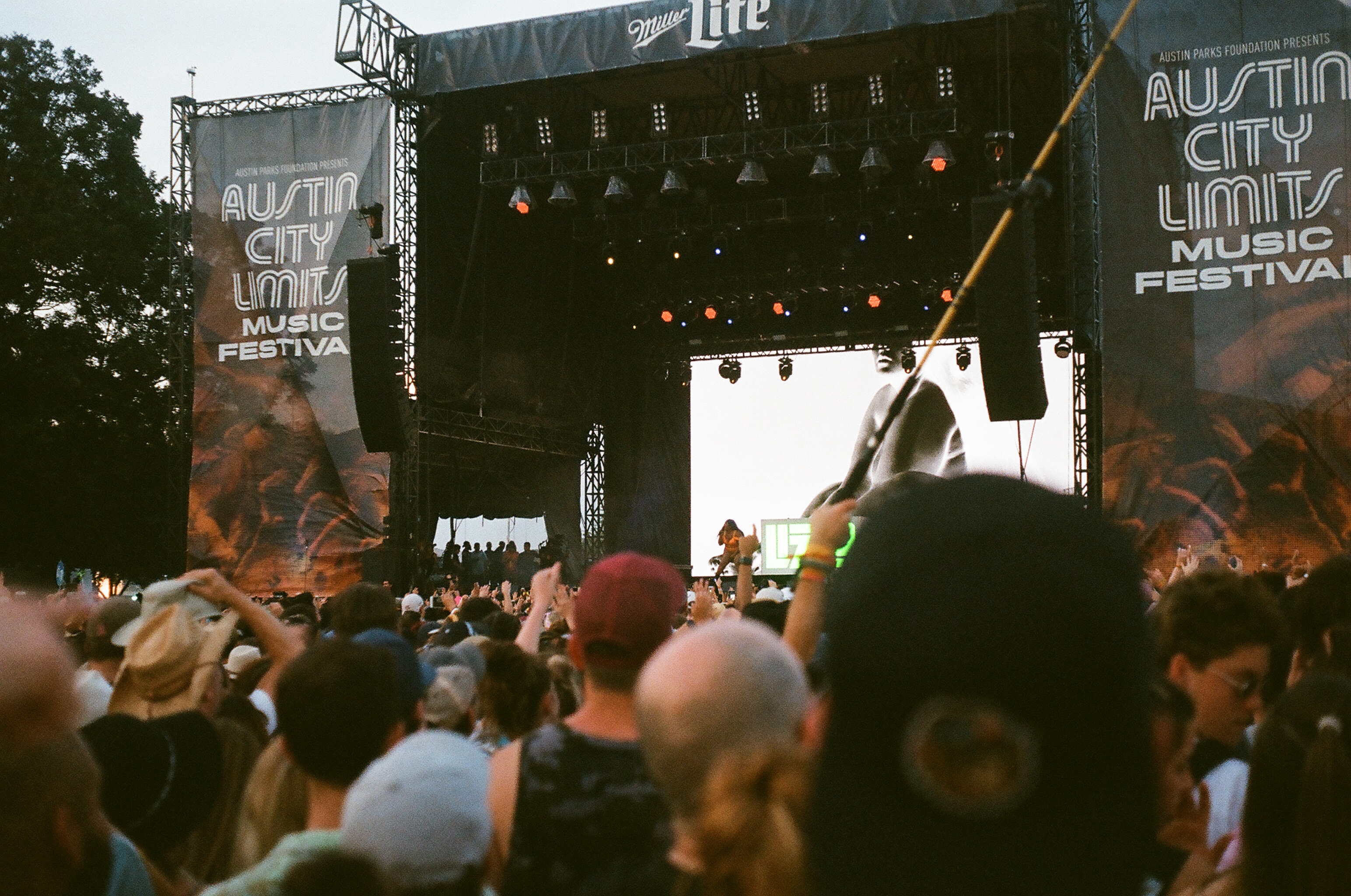 Each year, it is almost guaranteed to have some sort of "legacy band" (in the past this has included Paul McCartney, Willie Nelson, Pearl Jam), as well as a plethora of rising and risen stars in the pop-music scene, as well as a sprinkling of some indie and country favorites. Guns & Roses and The Cure played the part of legacy band(s) very well. There were countless Guns & Roses shirts, eager to see Slash and Axl Rose bring the rock. And they did. Slash even wore his hat. Guns & Roses performed a beautiful rendition of "Knockin' On Heaven's Door," which lasted a very long time. The Cure also included guitar solos in their set and ended their set with "Friday I'm In Love" and "Boys Don't Cry." It was truly beautiful.  Part of the magic of a festival like ACL is whoever the headliner is whichever evening, the sheer size of the crowd makes it feels like the whole park is watching the same show as you.  This kind of experience rarely happens outside of a music festival.
The festival felt sleepy at 1 pm on Friday. People are still at work, still traveling, still in school, or simply lazy and don't want to face the heat. I respect it. It was really hot. It's nicer to be hot for less time. Slowly, but surely, you see the park fill out each day. Saturday and Sunday follow suit, just with some pace.  Still, as each day progresses, you keep wondering again and again,  "Wait. Where did all of these people come from?"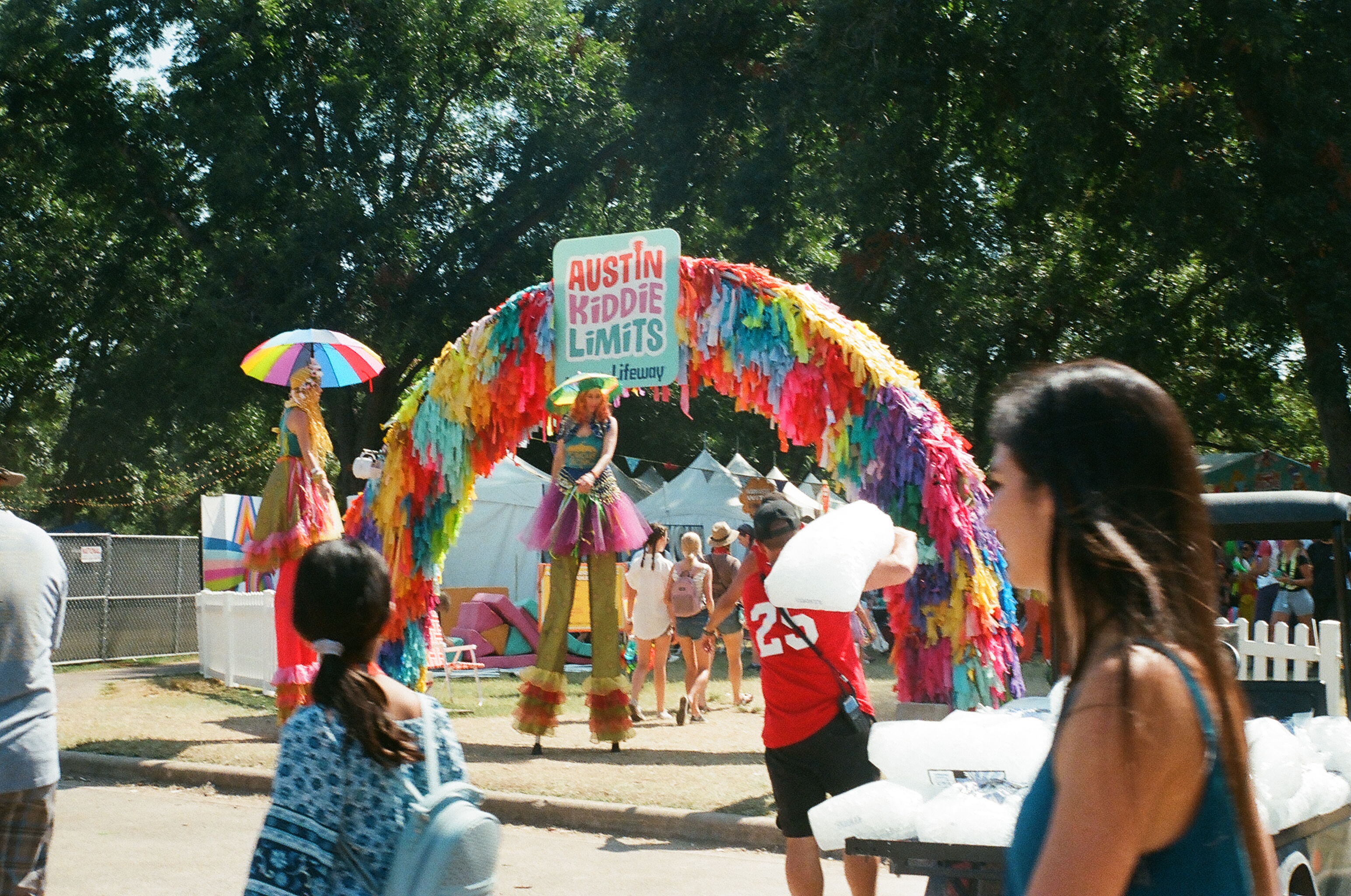 This question was particularly felt during Lizzo's performance. She was slotted for a non-headliner stage, and the people showed up like they didn't know any better. The crowd was one of ACL's biggest. It's as if the crowd knew Lizzo had sold out nearly every date on her current tour. They probably did.  The mass quantity of persons posed quite the challenge for any individual (me) who decided to leave early and catch some air before Cardi B/Mumford and Sons' performances. All I have to say is, "Wow." And, "That was awesome."
On Saturday, it was still hot. Same with Sunday. What do you expect? It's Texas in October. However, it looks like weekend two festival-goers will catch some kind of a break in regards to weather. I wondered what the marginal temperature increase was per square foot given the concentration of humans in Zilker Park. Probably measurable, depending on where you stood.  There were moments where I wanted nothing but shade, some kind of relief, and rest. There were also moments that made all of the standing and sweating worth it. Here are some of them, but not nearly all of them:
Friday
Tyler Childers
The kid isn't a kid anymore. Clearly. He commanded the American Express stage (one of two headlining stages) the stage with an incredibly talented backing band. He still plays like he's got something to prove, full of spirit and grit. It's a hard task to play on a stage where part of your crowd is just waiting for the next act, or an act that isn't going to come on until 8 pm. It's even harder to close your set, hot as hell, acoustic. But Tyler Childers did and had the crowd of all ages singing along.  It's good country, as far as things go, but it's also just good music and is even better live. I could go on and on. But I won't.
Weyes Blood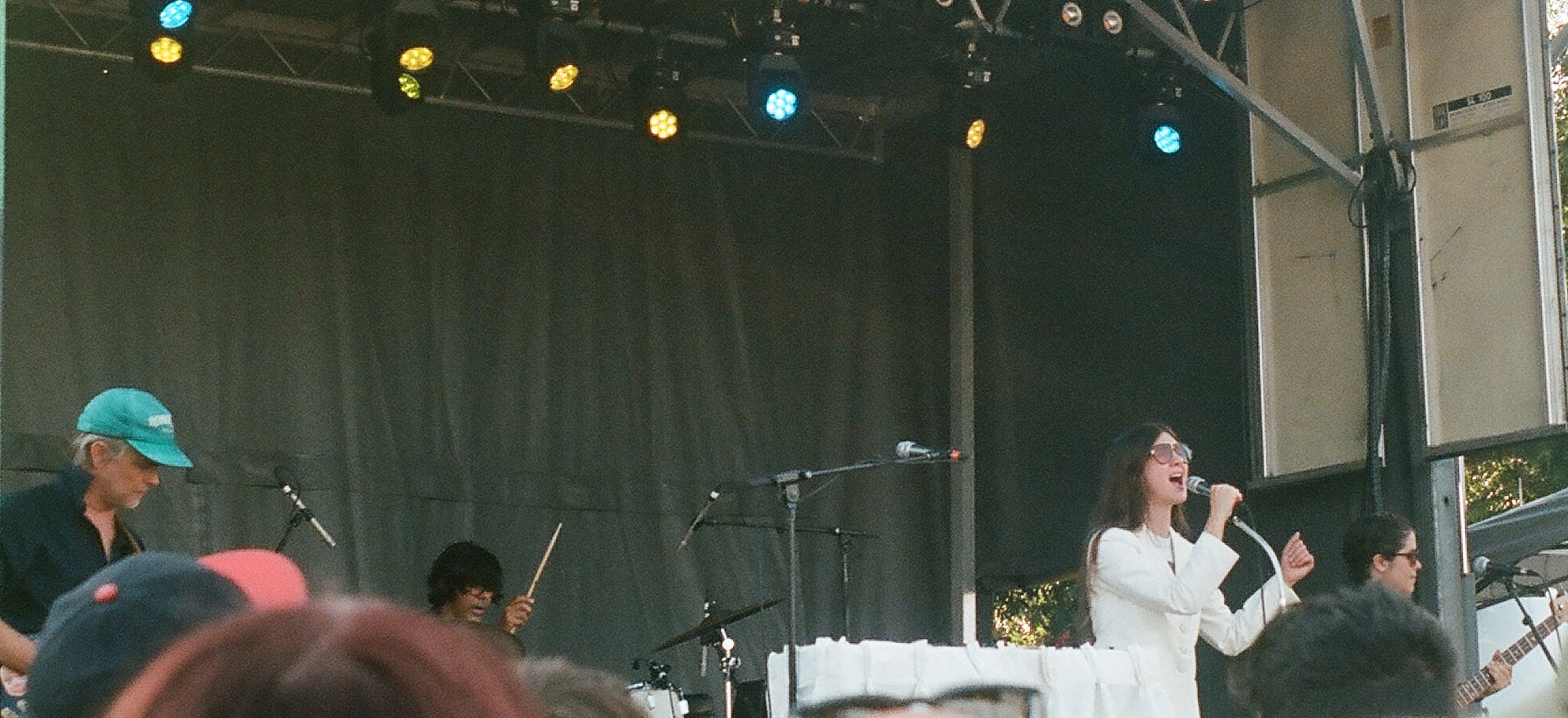 This was purely pleasant. Anthemic, cinematic, soaring. Slotted for an afternoon slot on a small stage, scheduling was prime. Sometimes there's some noise bleed from other larger stages. Fortunately enough, not at this show.  With soothing vocals and lyrics about space, cinematic instrumentation, and an overall timeless sound, Weyes Blood provided the dedicated fans at the small BMI stage with a moment of respite.
Tame Impala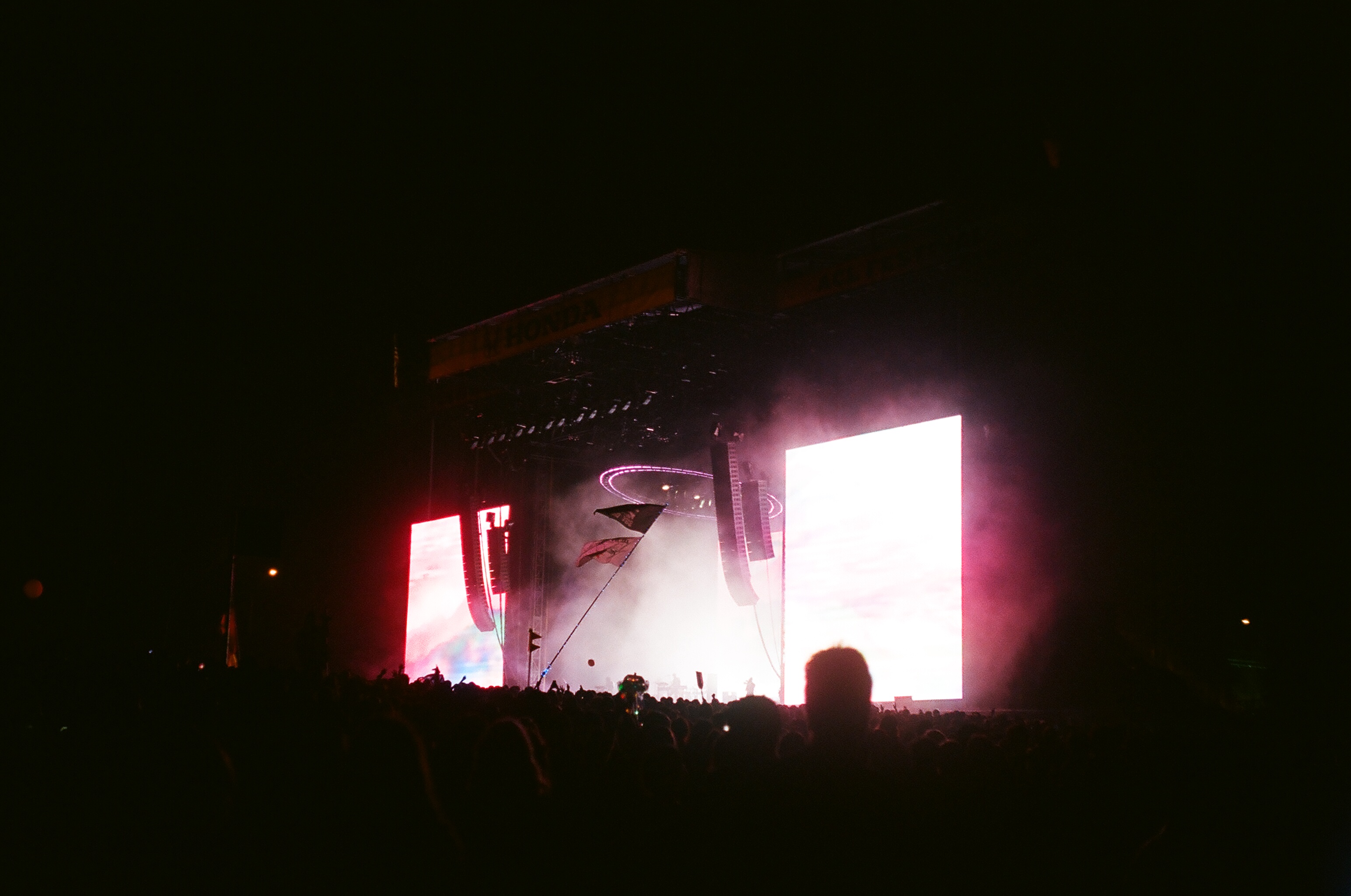 What good are genres as descriptors these days? So many bands are called "indie" or "psych-rock" or "indie neo-psych rock," and I'll continue to add to the noise and let Tame Impala fall under the latter umbrella. What a way to end the first night of the first weekend of ACL. If you weren't at Guns & Roses, where Slash was nothing but gratuitous in his guitar solos, you were being mesmerized by Tame Impala's vibey music and accompanying James Terrell-esque light show.  They performed all the songs fans wanted to hear, mostly anyway, including both new and old. The band had performed at ACL a few years back, only not a headlining spot and during the day. The bigger stage and night time allowed the band to truly shine.
Saturday
Briston Maroney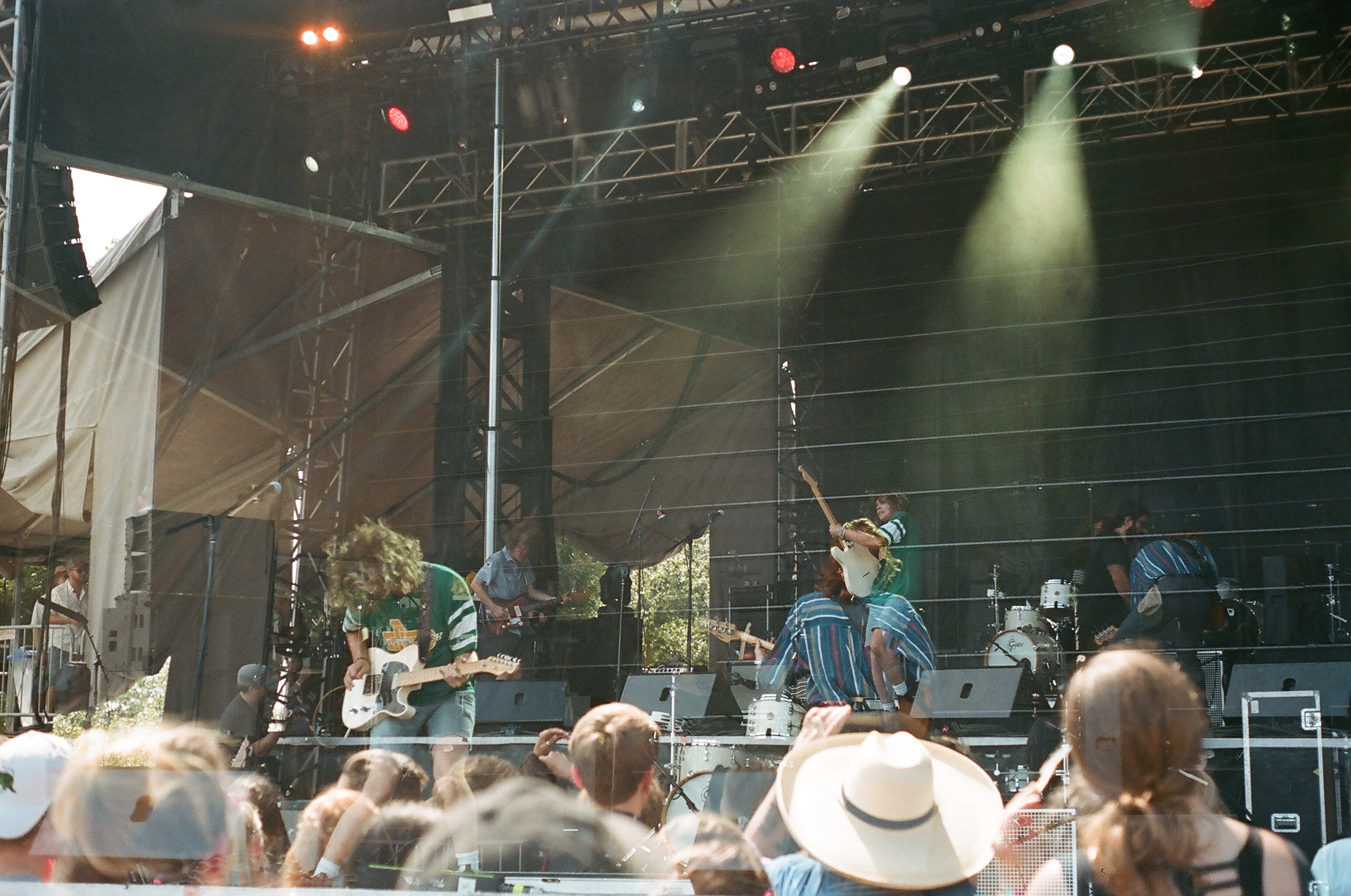 The trouble with ACL, from time to time, is there will be an up and coming artist, someone who is growing, and truly making a name for themselves, like Briston Maroney, who is slotted for a less than ideal time slot. Briston, hailing from Nashville, TN, performed early in the afternoon, ensuring a full day in the sun would be had. But he matched, maybe even surpassed, the high energy of the ever-growing group of highly dedicated fans (who even showed up early to get front row spots).  Briston and his band possess a rare quality of keeping an audience enraptured, watching every move, oscillating between dancing and listening closely to each word.
Brittany Howard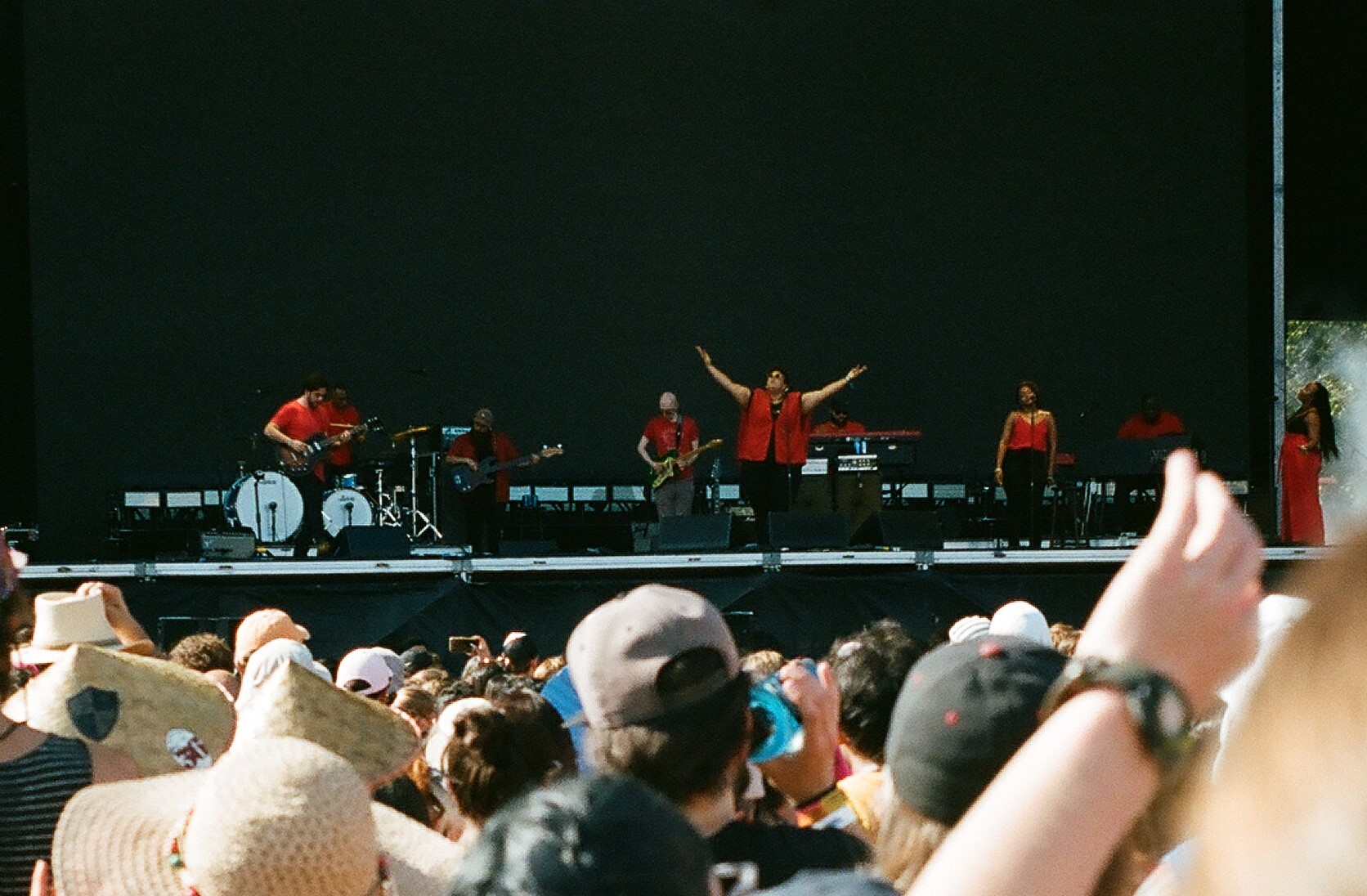 Brittany Howard spent the majority of her time in the spotlight as the frontperson for The Alabama Shakes, one of ACL's favorites. And while she performed with The Alabama Shakes, she was a force of nature, truly. And she still is, turns out. I can't describe it better than that. She is a force of positivity, light, truth, beauty, and goodness, and doesn't seem like she can be stopped. She exudes confidence in herself, what she believes in, and in what she is capable of musically. It seemed like right before she went on stage, someone gave her the directive, "Hey, make sure you feel yourself this time. And she said, "Alright." And then she did." Then that same person went and told each band member to do the same. Words fall short. Each of the eight-person backing band was killer. It was one of the most enjoyable performances I've ever seen.  The end result was a crowd full of people experiencing some much needed good energy during a very hot day and during a very divided time where music which calls for love and unity is more important than ever. It's timeless, and I wish all my friends could've seen and felt what I did.
The Cure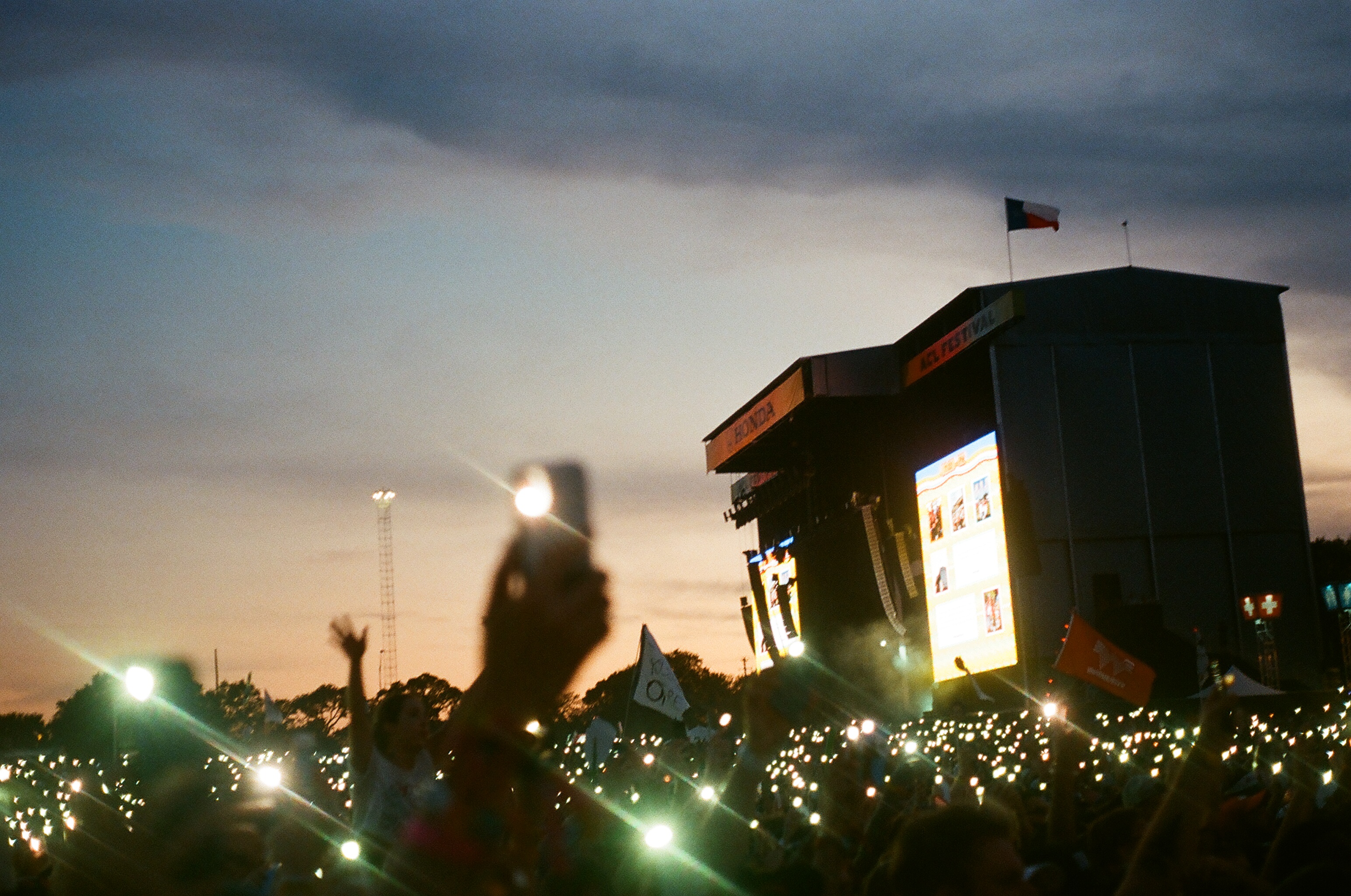 What a fun show. They were slotted for the headlining spot at the same time as Childish Gambino, which made for a tough decision. I split my time between both stages and managed to see songs I love from each artist. Guitar solos were definitely "in" this year, and The Cure followed suit. They sounded and acted as classic as anyone could expect. They're another band with a timeless special quality amongst all of their anthemic power ballads, tinged with sad nostalgia and hope.
Sunday
Thomas Csorba
Thomas Csorba is another up and coming artist, only in the folk-Americana-singer/songwriter world.  It's clear what he grew up listening to and who made him fall in love with music. It's only the greats, Townes Van Zandt, Guy Clark, Woody Guthrie, who influenced him and from whom he draws from.  Thomas performed in the shade of the Tito's Vodka Tent, thankfully. And he brought all the excitement and thankfulness within to be shared with the audience.
IDLES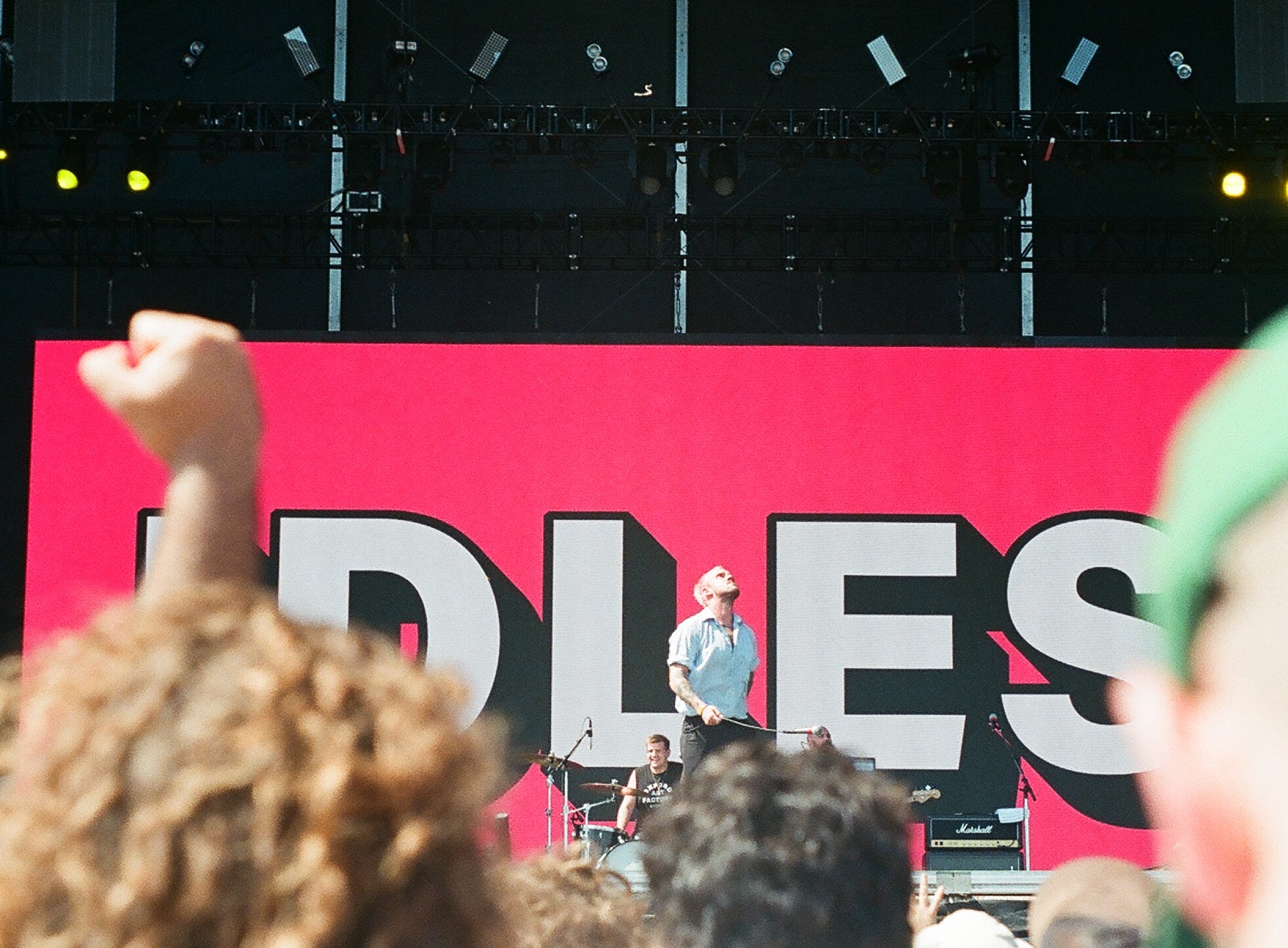 Previous to ACL, I hadn't listened to IDLES  aside from watching a couple of music videos.  I thought they were compelling and cool, but maybe not my cup of tea. However, I had seen photos from admired music photographers and knew to expect a fantastic live show. It was another hot afternoon at the Honda Stage (one of the headliner stages, so think big).  And man, oh, man. What a show. Their set-up ignored the amount of space the stage offered and instead clustered them towards the center, with a U-shape of monitors curving around them, creating a sense they had done this very thing before, only in a dark, grungy, cramped basement.  Just 24 hours after Brittany Howard's performance, on the same stage at the same time, IDLES' emerged as another force of positivity with impassioned messages and determined, driven angry energy behind each song.  It was classic punk that felt even more classic with the persona and English accent of lead singer Joe Talbot.  He was sure to remind the crowd to "Watch out for your neighbor,'' especially for those moshing in "the pit."  Nearly every song was a protest song, each advocating improving the state of things. Another very, very fun show, not soon to be forgotten.
Lizzo
The way things go, for some artists, is sometimes really good. If you're Lizzo, things have gone good. She clearly blew up more than festival organizers could have predicted. Looking around, you couldn't see anything but a sea of people.  It was rumored to be one ACL's singular largest crowds. It certainly felt like it. Another performer who breathes positivity, Lizzo performed with confidence and contagious energy, ensuring everyone was having fun, comfortable to be themselves.  Lizzo has been working hard to make a name for herself. Which she clearly has and continues to do so.
Be sure to check out ACL Weekend Two. There are still tickets, and it's looking like it will be much more beautiful weather. Much of the lineup is the same, but there are a few key differences, most notably, Robyn will be helping close out the Sunday instead of Cardi B.