Austin City Limits Music Festival (ACL) is a fixture in every Austinite's schedule. Whether it be to leave town and avoid the influx of people and traffic, or to attend the festival either weekend, you can tell when the weekends are coming. Having gone to college in Austin, and attended the festival several times throughout college and after, I've found it to be a popular activity with friends, year after year. It's truly a festival filled and loved by locals and tourists alike.  Whether they're new to Austin, alumni, or travel-junkies, they find a city with something for everyone and a festival to match it.  You really can't feel out of place here with all kinds of delicious foods, everything from vegan options to mounds of barbeque, and a craft beer tent where football games are screened, and plenty of stages filled with all genres of music.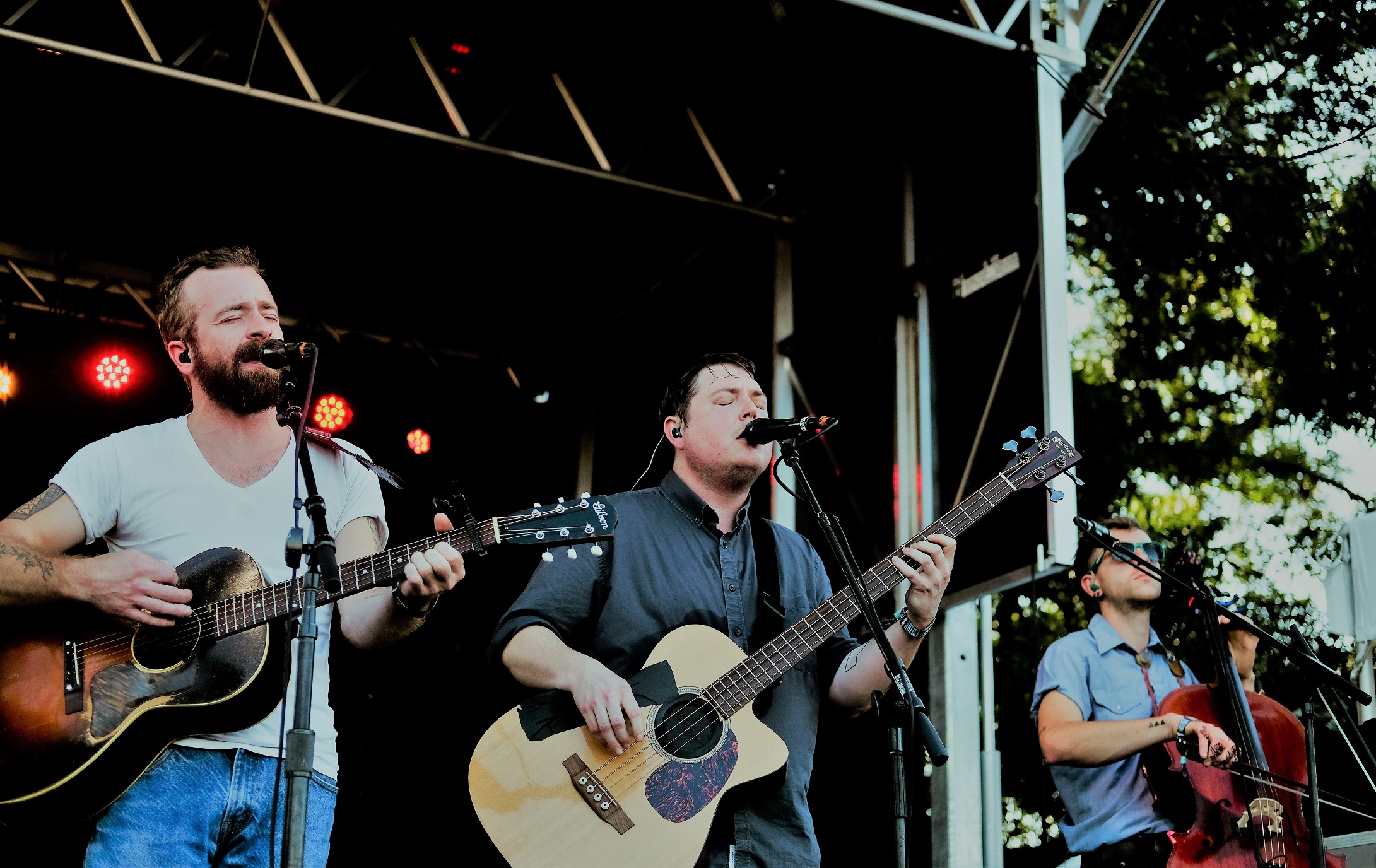 Months leading up to the festival, the lineup is revealed.  Eager ACL-alumni wait by their computers and phones, to see who they will be seeing, as many have already bought an early-bird pre-sale ticket. Like I said, it's a popular to-do in the Austin social circles, especially, more recently, the younger population.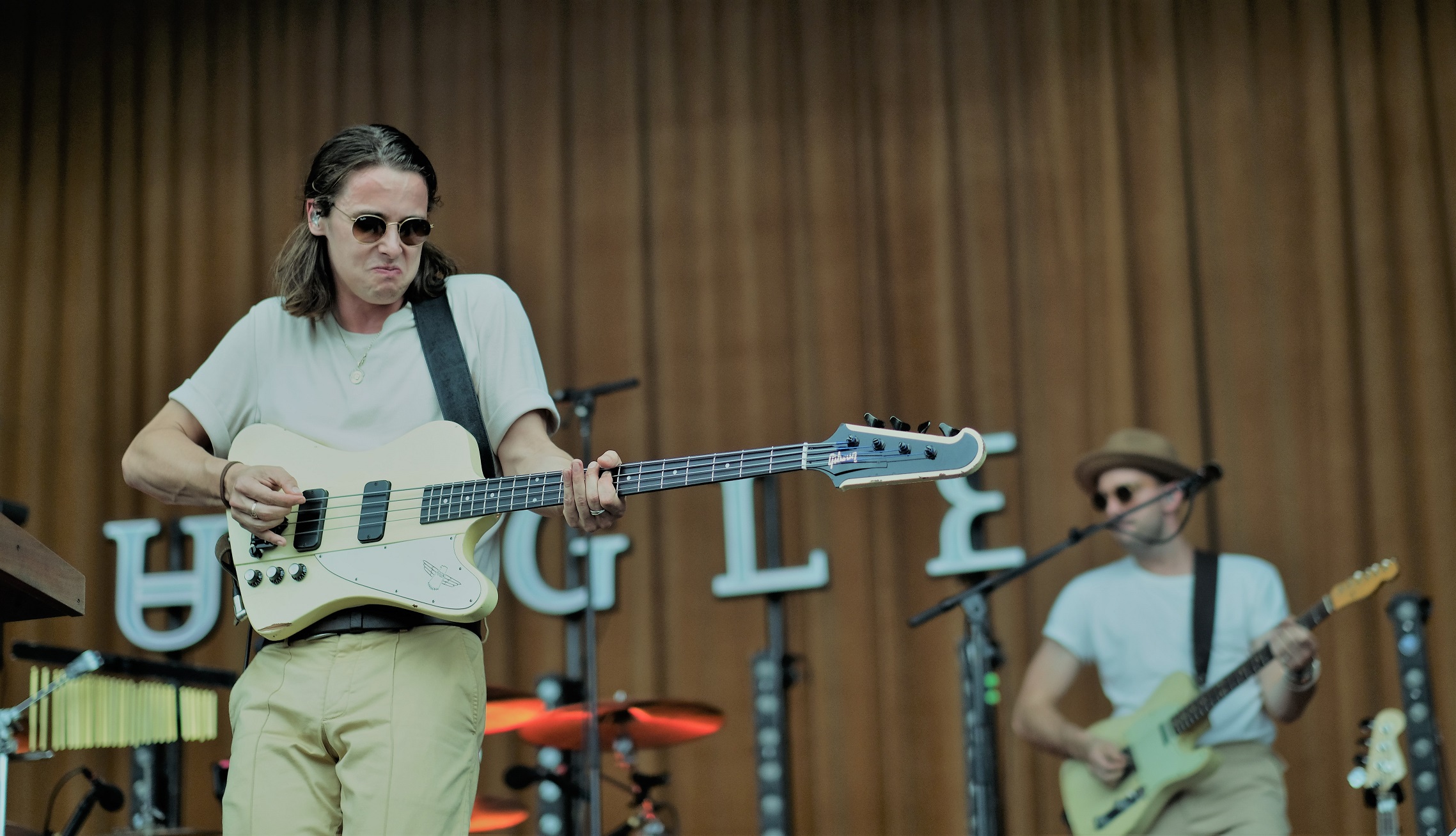 Over the years, ACL has changed, as has the city. Namely, it has grown. What was once a one-weekend festival, which sold out in minutes before a lineup was announced, is now a two-weekend festival. Additionally, as it grew, and became very, very crowded, the festival grounds expanded too. The festival has also seemed to include more and more hip-hop and electronic artists, which appeal to a traditionally younger crowd. Nevertheless, ACL stands its ground for those who have been attending year after year before it was quite as cool as it is.
This year, the weekend was, by-and-large, characterized by incredible performances, which were true performances to a tee. There were lights, incredible stage designs, including the infamous snake stage-extension Metallica uses, cool costumes, lights, pyrotechnics, and fireworks, not to mention energetic stage presence, and the music itself. What's not to expect when you have names like David Byrne, Janelle Monae, Odesza, Brockhampton, St. Vincent, Metallica, Paul McCartney, and many more, on the lineup.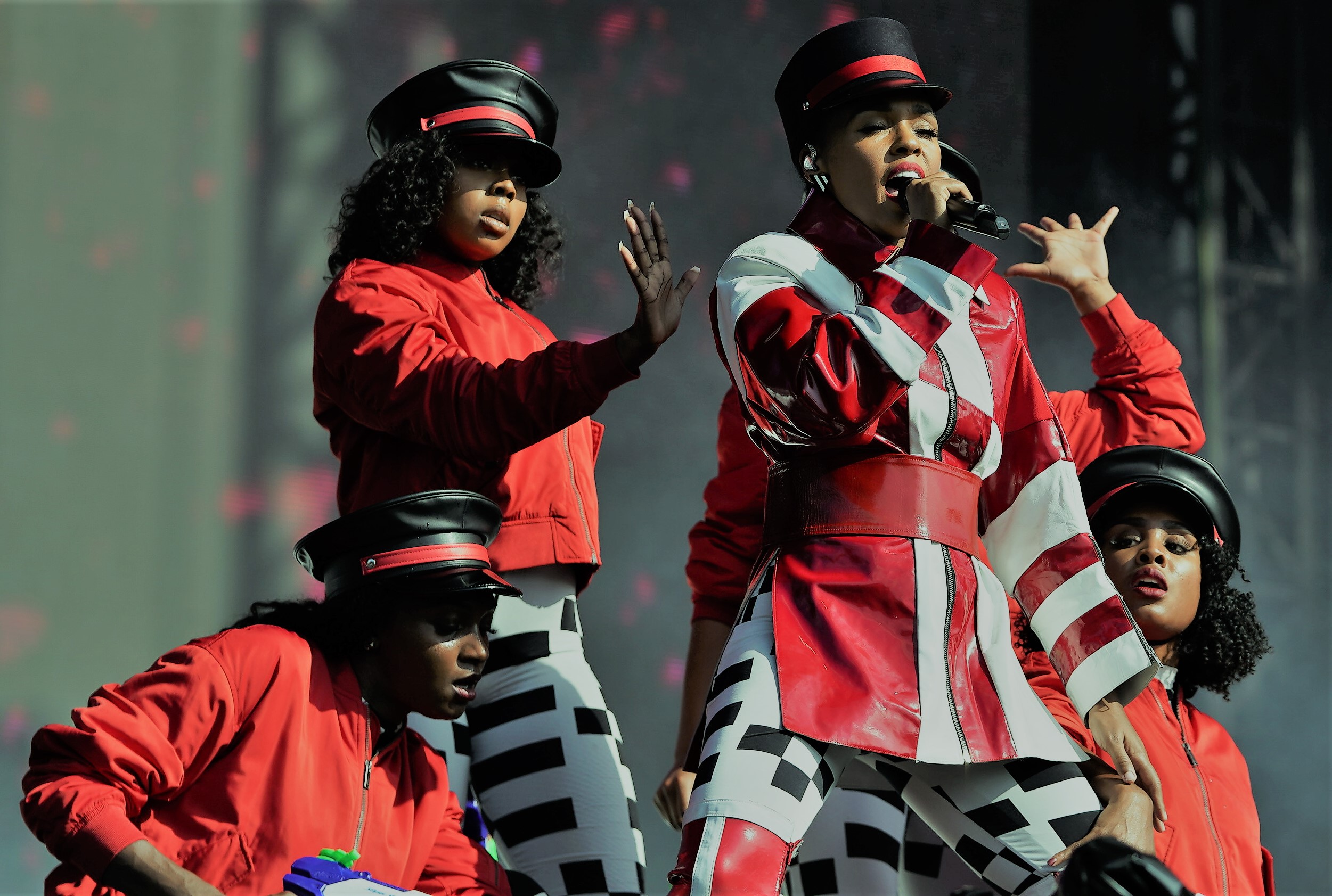 Highlights (there's a lot):
Paul McCartney took the audience on a journey through time, as cheesy as it sounds. Performing with a full band, or singing the classics of his former band and his own new songs, with nothing more than an acoustic guitar or piano, or a full band, he had everyone singing along, listening intently, all while appreciating why he is the legend that he is. Highlights of this highlight include his sparse performance of, "Blackbird," and his unforgettable performance of the classic, "Hey Jude." He's one of The Beatles. What's not to like.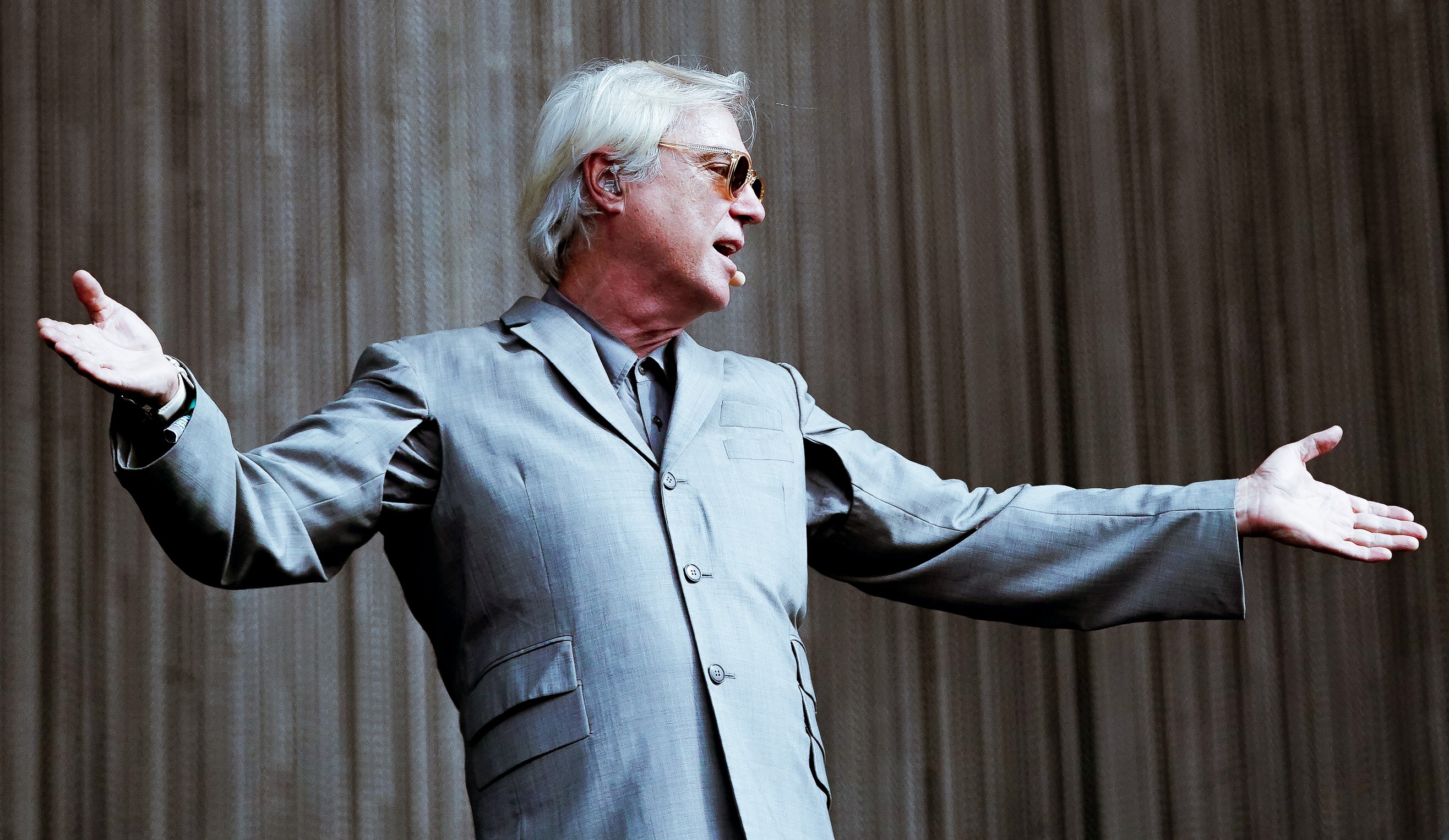 David Byrne's stage set-design was simple, hanging chains from the floor to the ceiling, creating a room, minus a fourth wall, where the audience watches the show.  David Byrne walks out, alone, wearing a face mic and a grey suit, to sit at a table where a model of a brain sits. The rest of the show includes other band members entering the stage through the curtains of chains, wearing matching suits, dancing choreographed dances, playing and performing alongside the former frontman of The Talking Heads. David Byrne, being the former frontman of, The Talking Heads, didn't leave Paul McCartney alone in playing songs popular from a time a few decades past while including some of his more recent work, incredible as ever. It truly seemed the audience felt solidarity at the moment they sang and danced along to, "This Must Be the Place," singing, "Home is where I want to be, I guess I'm already there."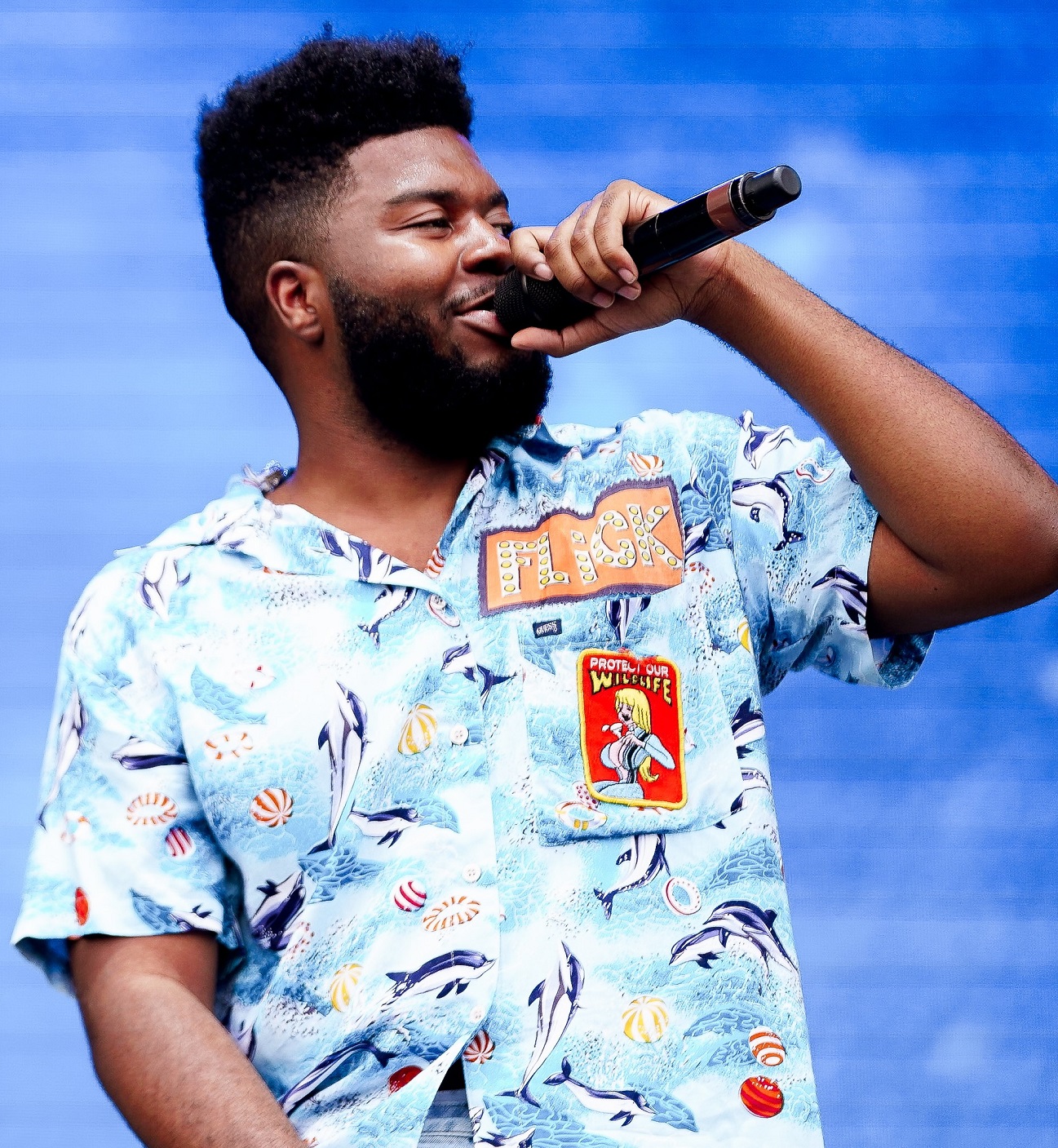 Khalid performed on one of the largest stages at the festival, the Honda stage, and he had a blast the entire time he was up there, at least based off his cheesy grin which seemed to be nothing other than authentic and from a place of surreal enjoyment.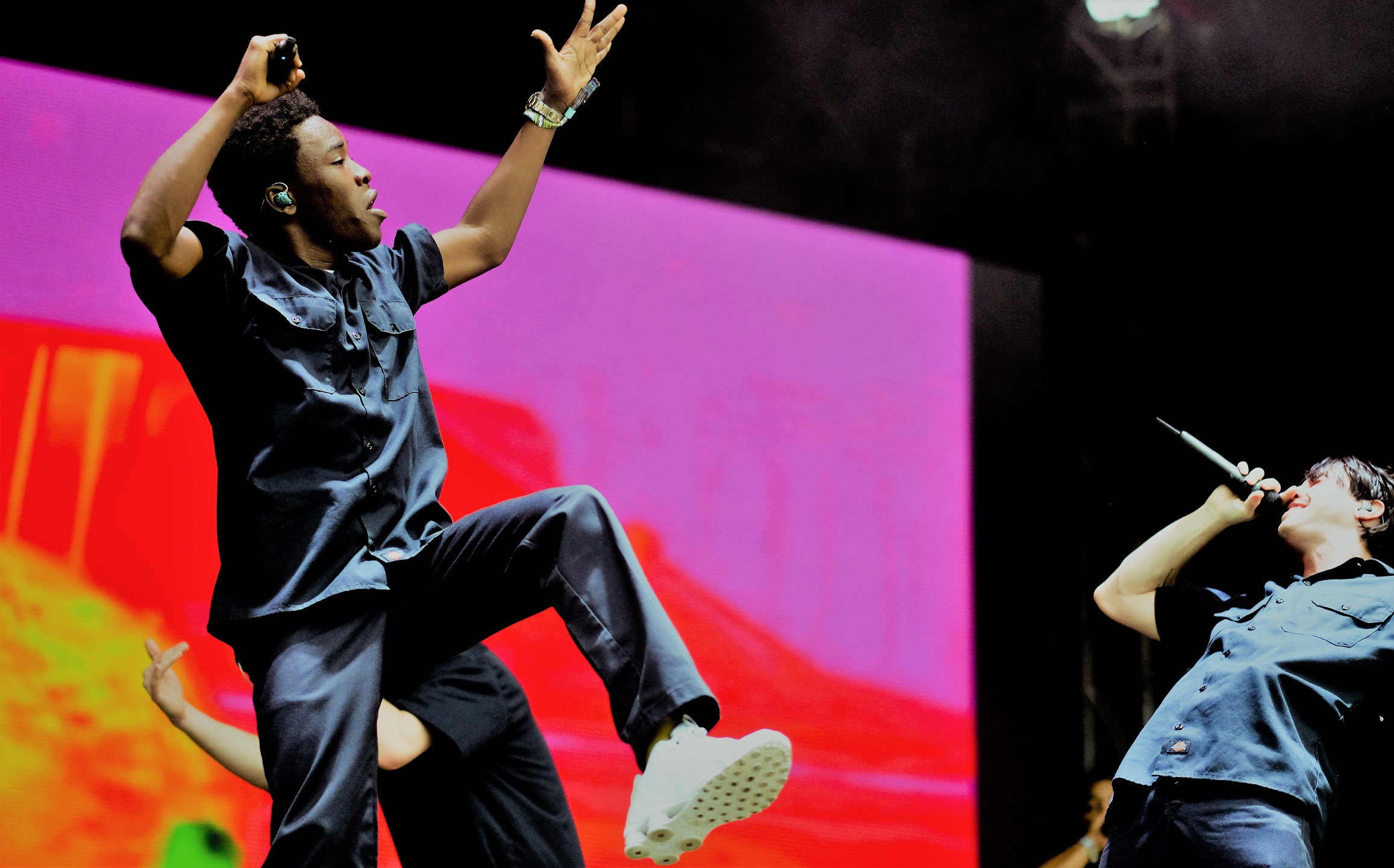 All-American boyband, Brockhampton waltzed out on the stage, one by one, rapping with such incredible energy and bravado you didn't have to wonder why their performance had one of the largest crowds of a daytime-performance at the festival. Amongst other performers, they clearly had some of the most fun out of anyone at Zilker Park, audience and artists alike.
Phil Cook, genuine as ever, played good ole fashioned blues with such earnestness, it didn't take long to tell the compassion which bleeds through his songs was a true reflection of who is to his core. Clearly, he loves music nearly as he loves people, even strangers, as he called upon the audience to, "Talk to strangers," as an act to connect to one another, as an act of kindness. It's really, really, hard not to like a guy like Phil Cook, who is doing what he loves with people he loves for people he loves, which seems to be everyone.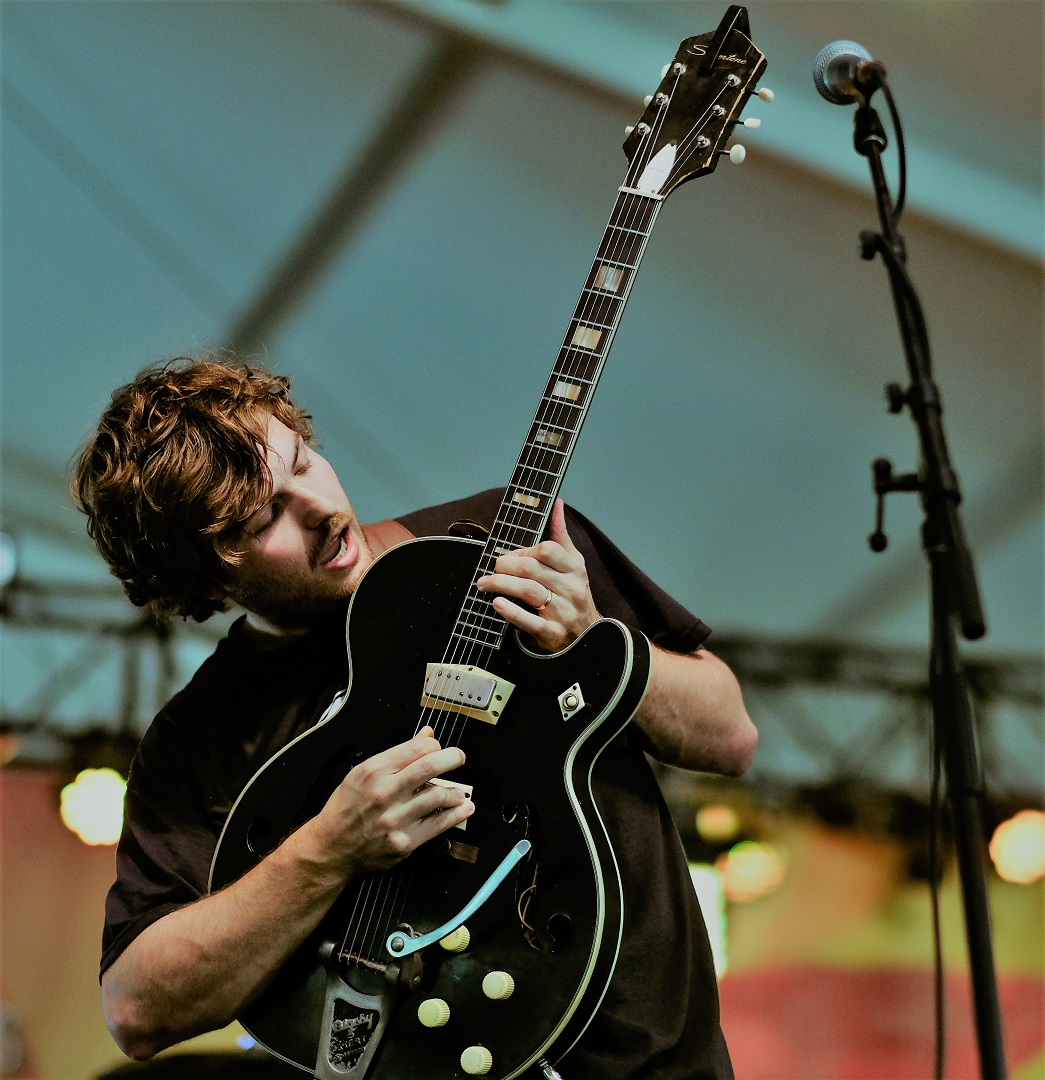 Duncan Fellows, a local Austin band, played an early afternoon set to kick off the second weekend. There's something truly captivating to witness a band grow and to make it to a place they are truly grateful to be. Visibly having a good time, they played incredibly fun "Cheesy Gordita Crunch Pop" to the crowd of cult fans, family, and friends, who knew every word to every song. With smiles all around, a cover of, "Time After Time," and a song about breakfast, it was my favorite of the festival as a very proud friend and was beautiful to see a dream become actualized.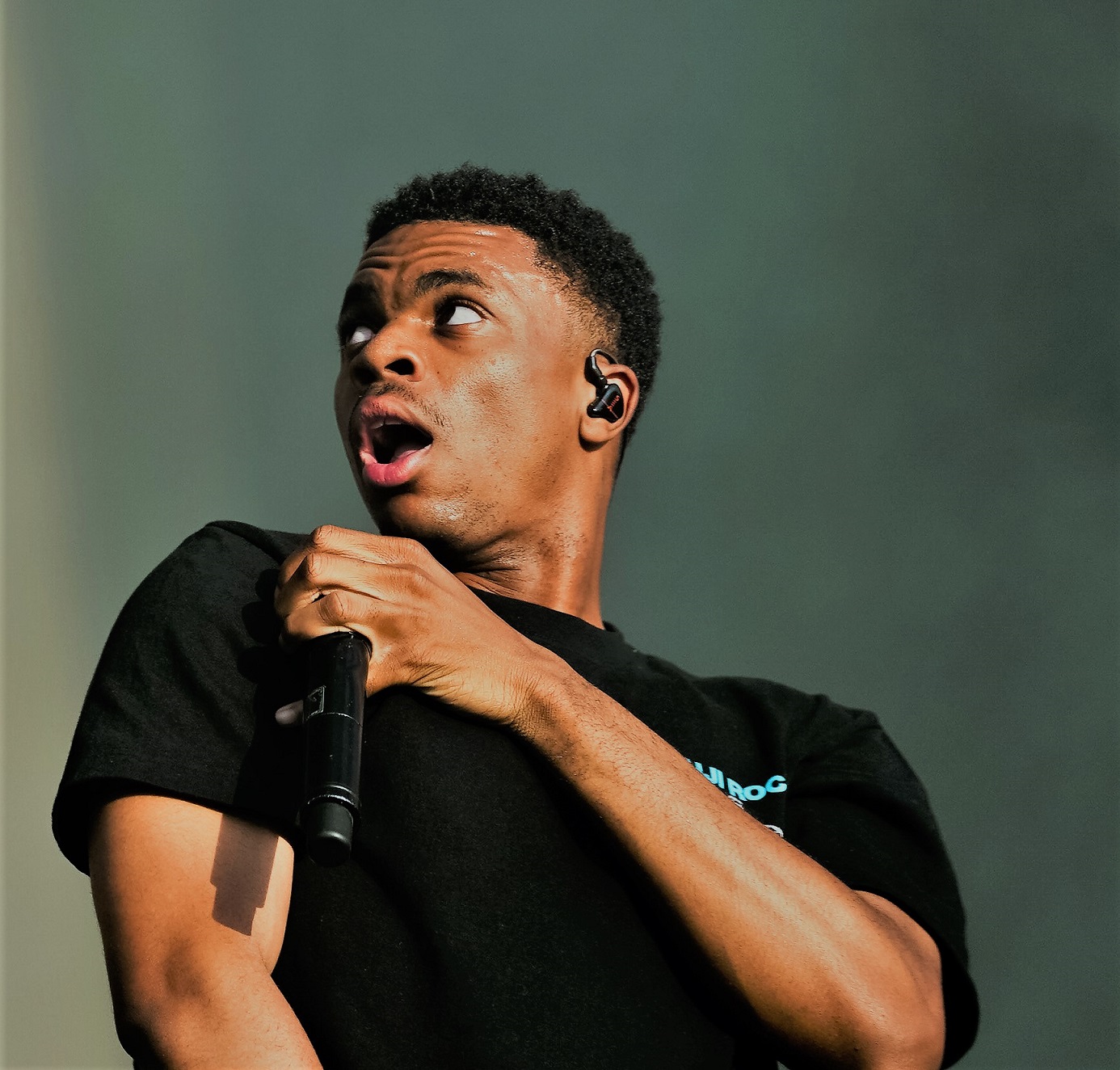 Vince Staples, a rapper from Long Beach, CA, owned the American Express stage, which is no easy feat as s solo artist. With songs which are far from pop, filled with meaningful lyrics, it was a performance in and of itself. Vince is one of those artists who can't be mistaken for anyone else, a very distinct vibe and personality; he was one of several incredible hip-hop acts of the weekend.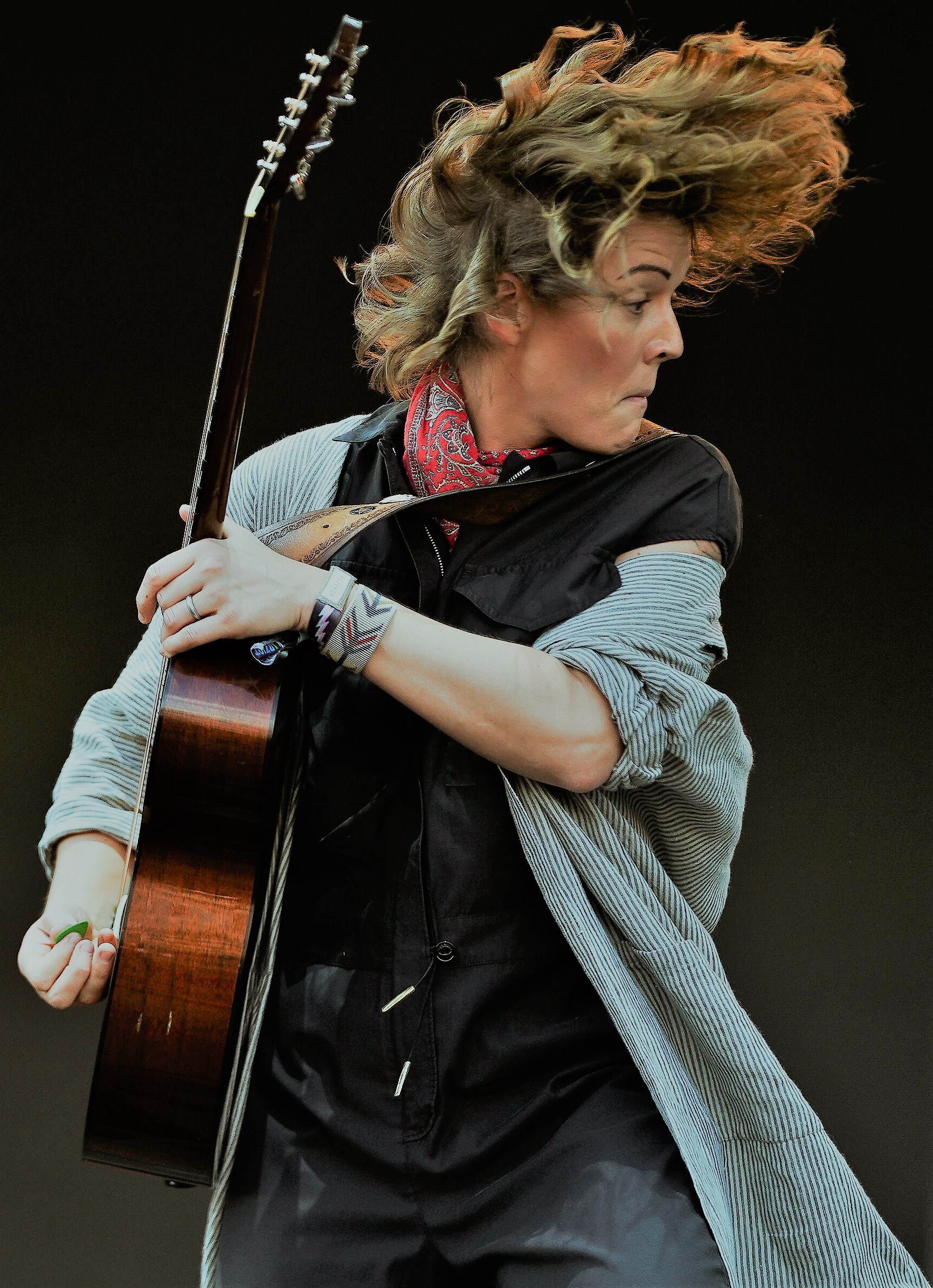 Brandi Carlile is cool. Everyone who knows of her knows that. Her voice is powerful, as are her lyrics, and now, after seeing her perform, one can confidently say her performance matches the former. Such bare honesty present in her songs paired with this caliber of talent is rare. Bringing out her "dear friend, Mike McCready, lead guitarist of Pearl Jam, to perform a cover of Joan Baez's, "I'm Never Gonna Leave You" and an epic rendition of, "The Star-Spangled Banner" to close her set, she played an Americana set that showed being loud isn't limited to Metallica and the likes.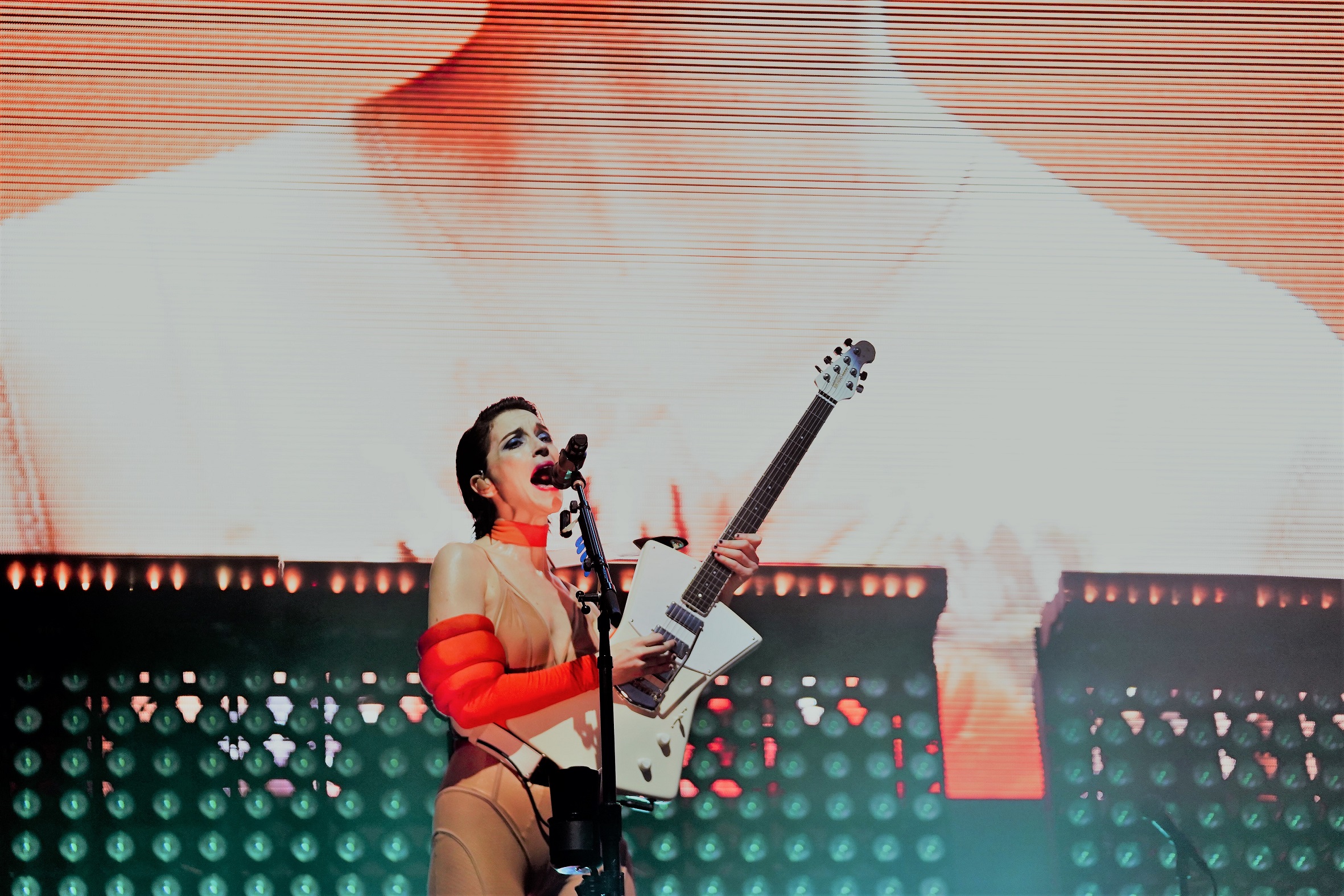 St.Vincent plays guitar like no one else at the festival. Really, St. Vincent is simply and wholly unlike any other musician. Whether it be her custom guitars, her style, outfits and performance, videos playing behind her, she is unique. You can tell she loves music. You can especially tell she loves to play music and all that it involves, the performance, the theory in her guitar work, and returning to the stage for an encore, a rare occurrence for a festival.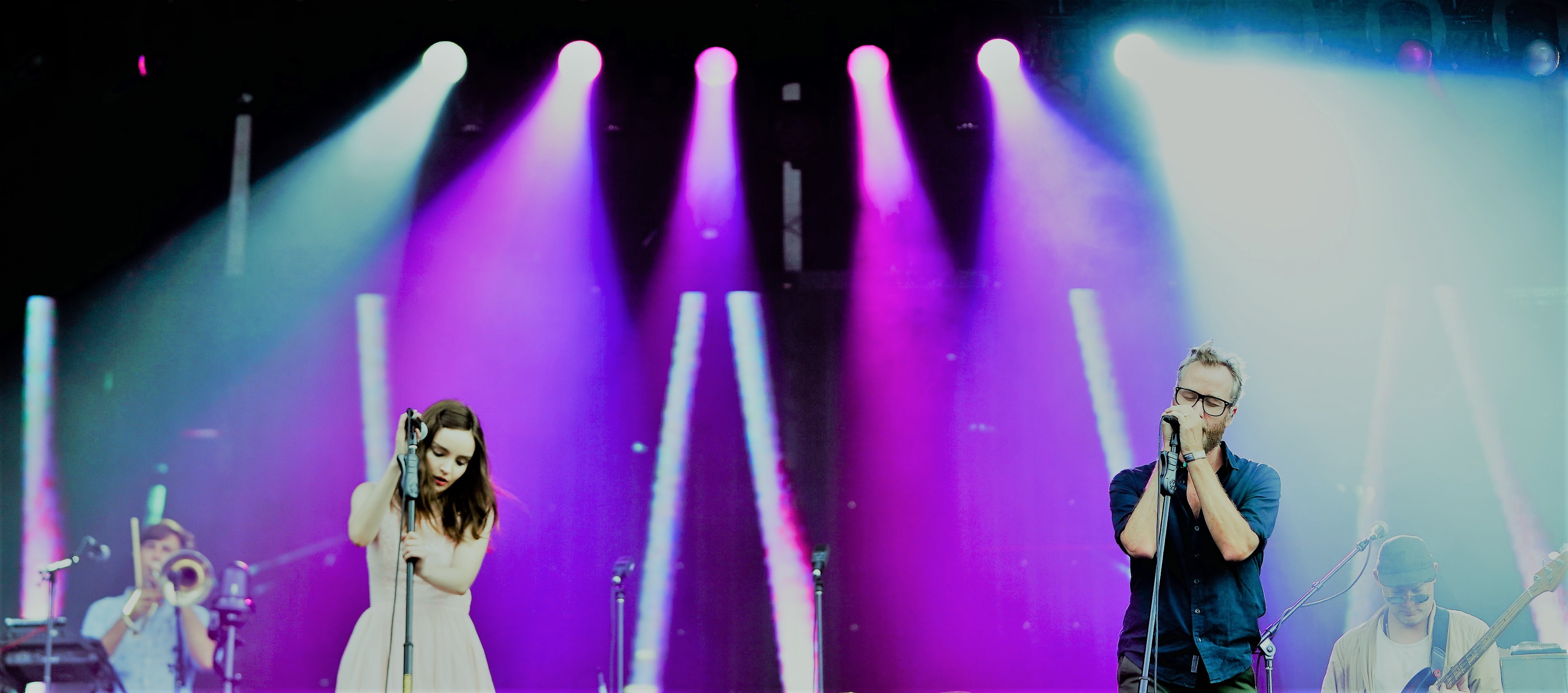 The National is a band of music nerds for music nerds, but also, for everyone. Matt Berninger, lead singer, performed while occasionally (often) drinking from his customary red solo cup, invited Lauren Mayberry of CHVRCHES onto the stage to join him in singing a truly captivating rendition of "Guilty Party." With beautiful, dynamic songs, filled with heavy emotions, the band creates a cinematic atmosphere which is truly engaging.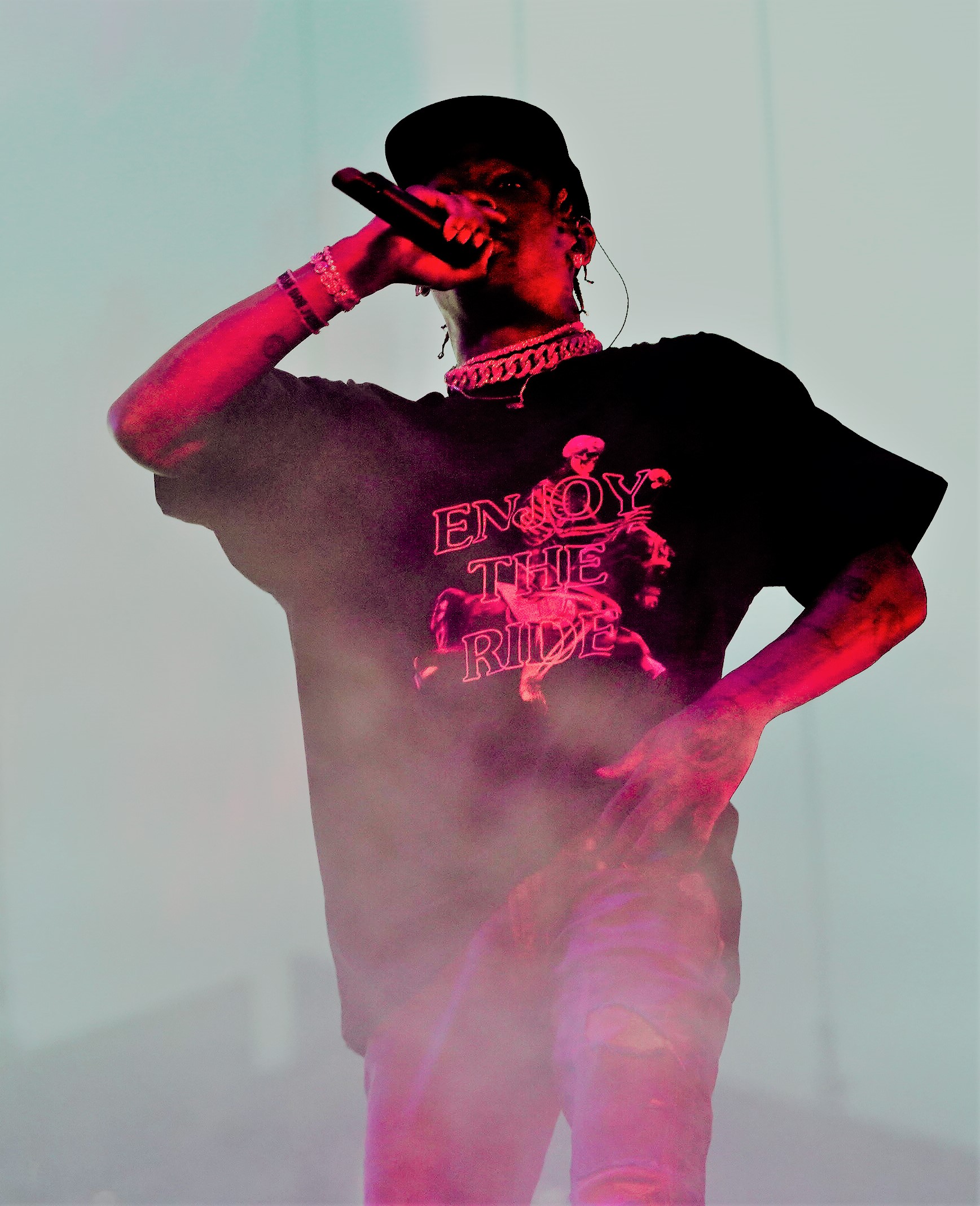 Travis Scott has all the confidence in the world, and performing a pseudo-homecoming set in his home state, certainly lend it to his bravado. With pyrotechnics, a surprise appearance by Shaquille "Shaq" O'Neil, a crowd filled with fans who thought it to be a good idea to rush the stage, it was quite the set to end the night.