BeachLife's fourth and most widely appealing celebration by the sea, from May 5 to 7, 2023, once again splendidly blended music, art, and an admirable array of product vendors with nature's sunshine, ocean breezes, and sand, to the delight of thousands of sun-splashed faces at Redondo Beach in Los Angeles County. Brilliant sunshine brought warmth each day, where official temperatures topped out at about 70, while sweatshirts and other outer layers were in order at night.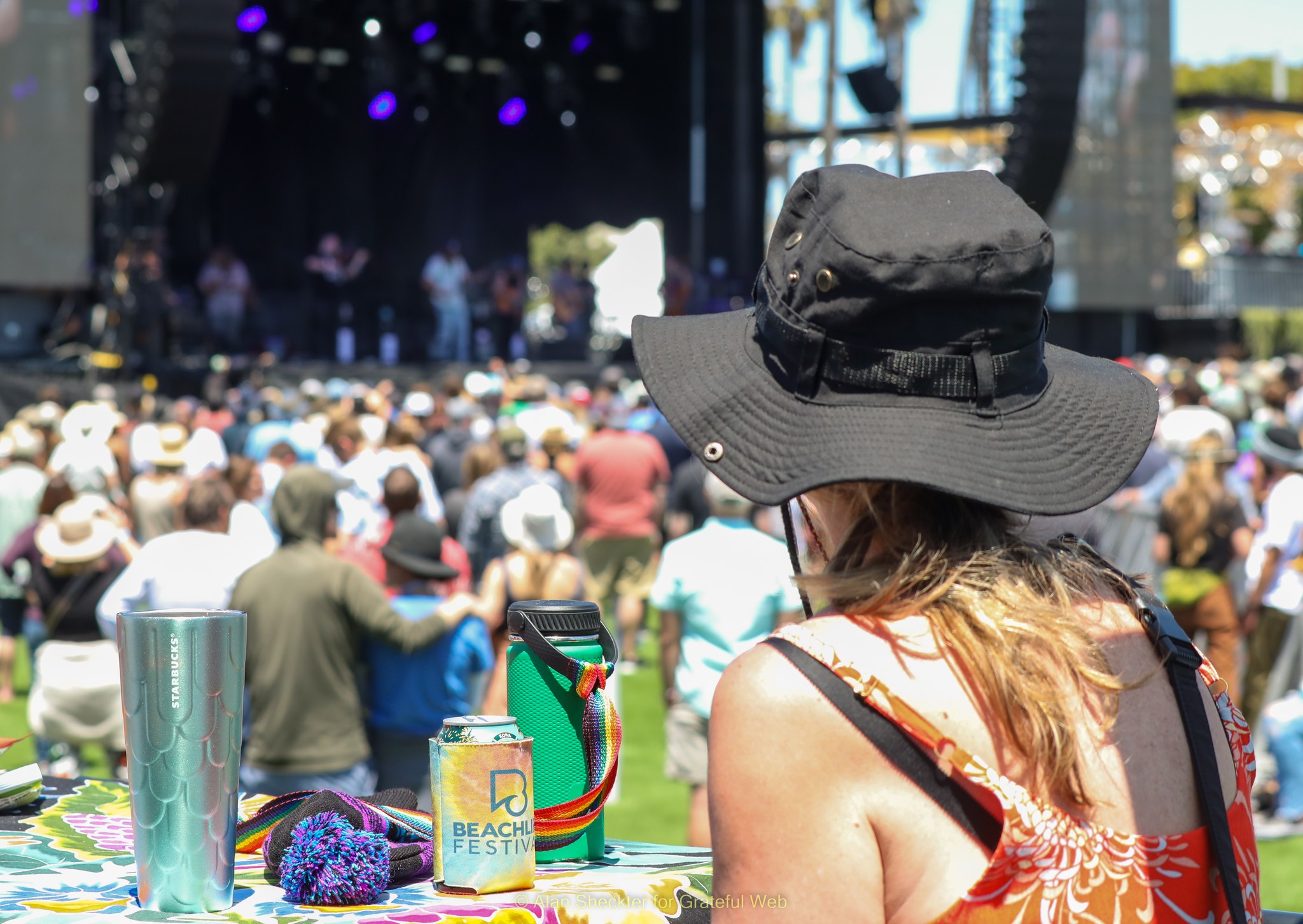 While there were no official themes, classic alt-rock/indie rock reigned supreme on Friday; a mixed bag of pop-rock, reggae/ska were featured on Saturday; and Sunday's acts brought out classics of Soul, Americana and bluegrass. Many more genres intertwined throughout the weekend.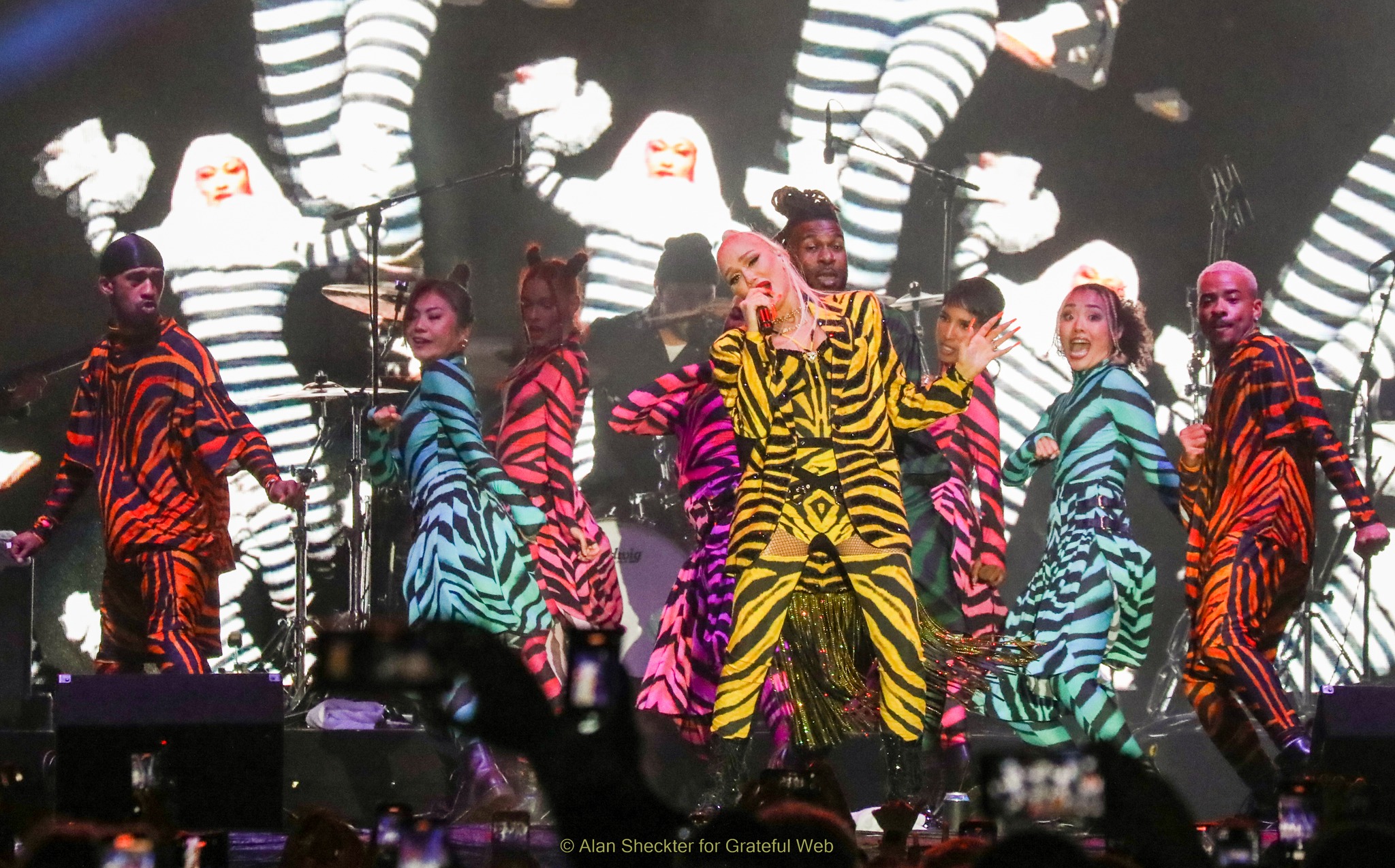 Big-name headliners Gwen Stefani (Saturday), The Black Keyes (Friday), and The Black Crowes and John Fogerty (Sunday) led the way on the massive High Tide (the official main stage with its enormous viewing-area lawn of artificial but lush, cool grass) and Low Tide (in front of an expansive sandy beach) stages, with big 90-minute sets in front of several thousand purveyors of fun. And the undercard contained mighty performances on the High and Low Tide stages by such powerhouses as The Pixies, Sublime with Rome, Modest Mouse, and Dispatch, to compelling though less sonically aggressive sets by Tegan and Sara, CAAMP, and Mavis Staples.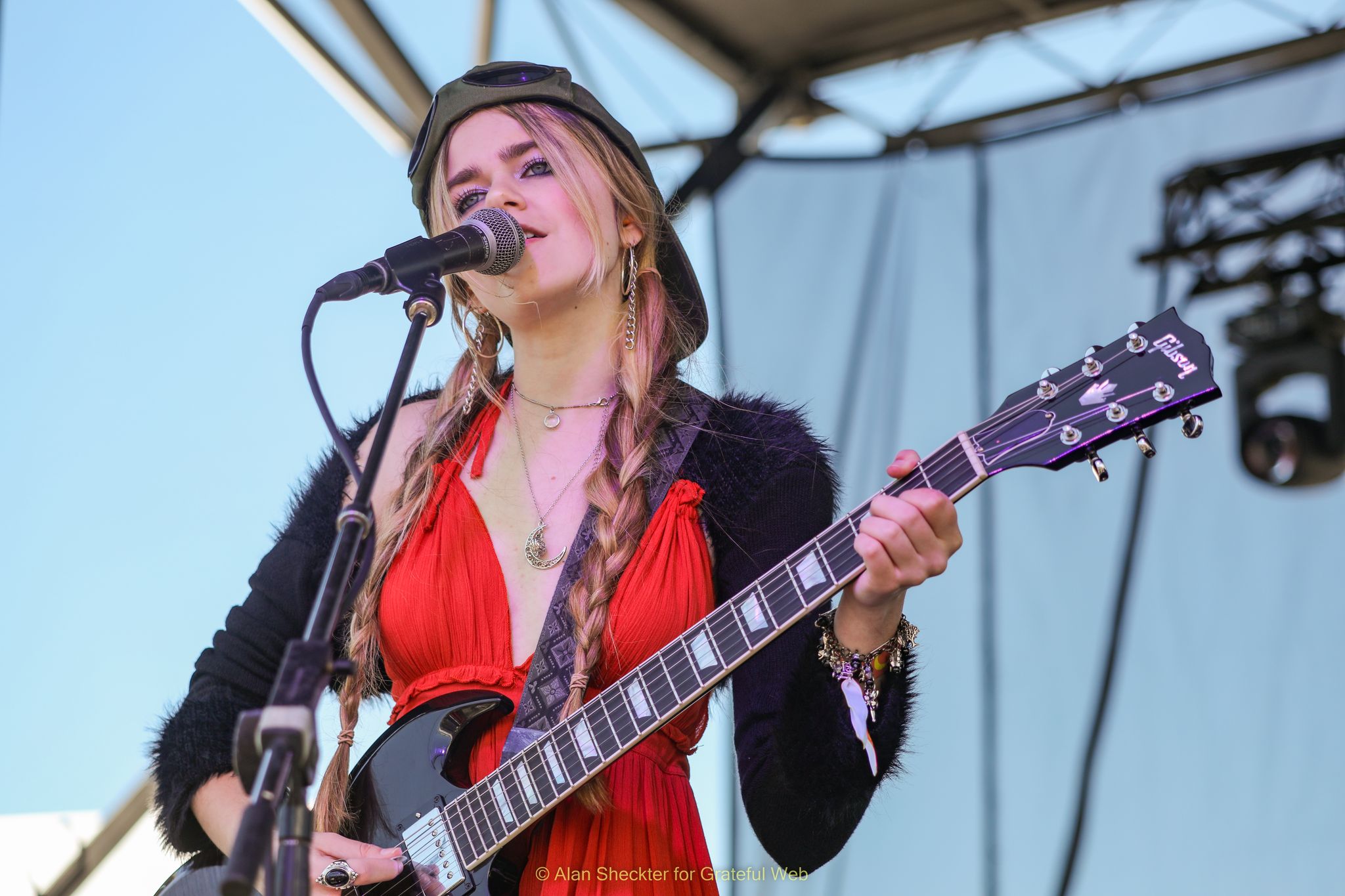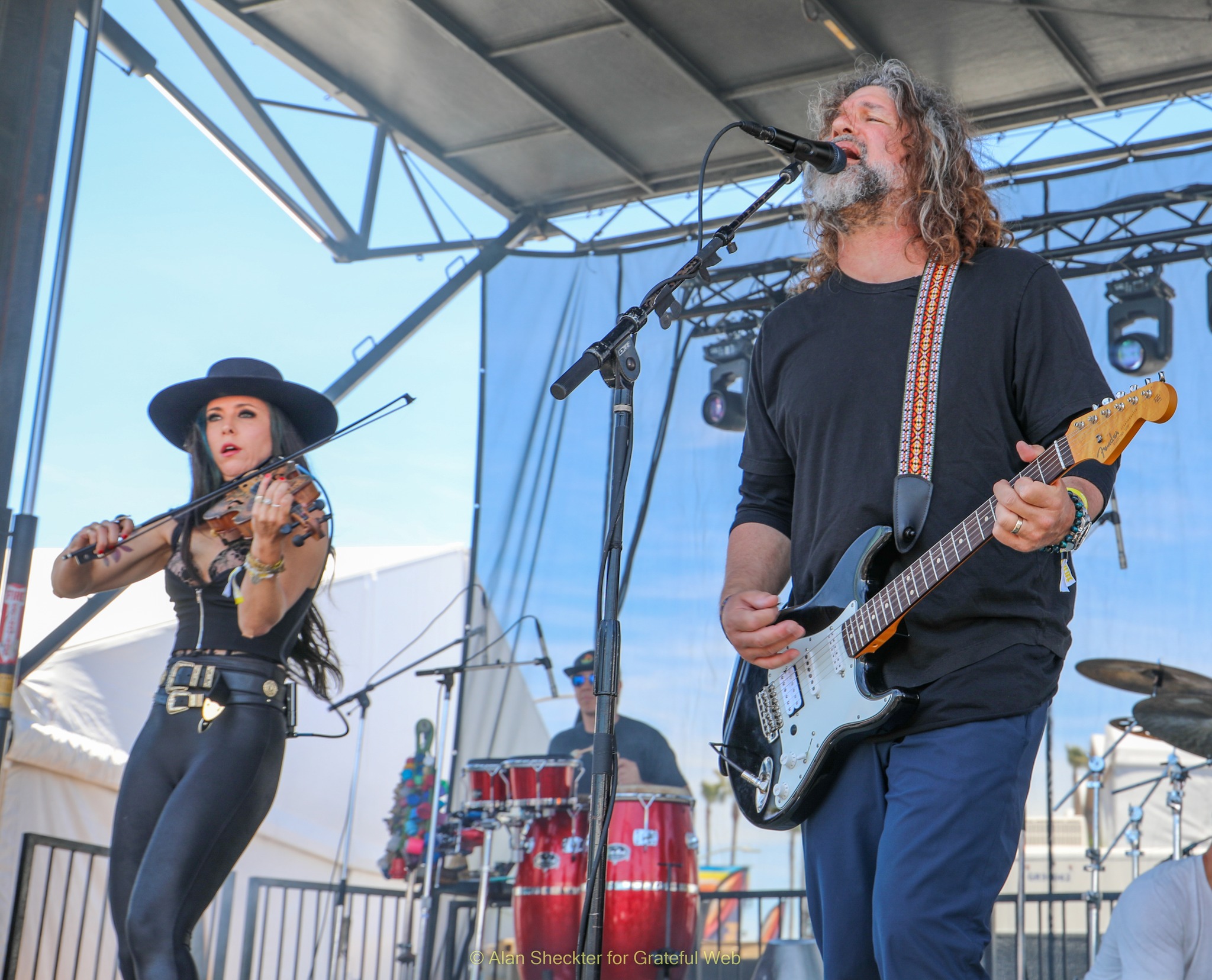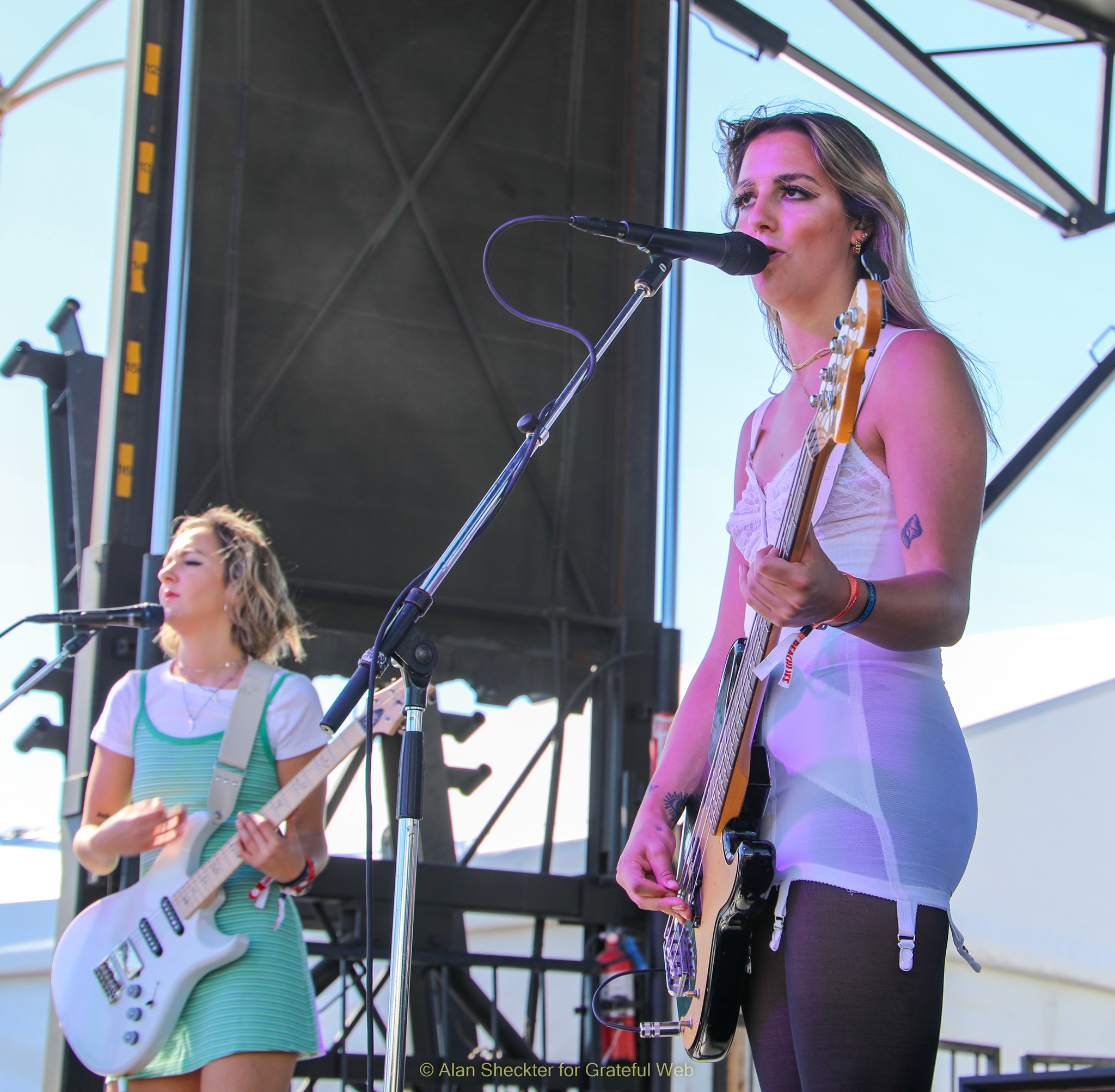 Another music option was in place at the Riptide Stage that typically attracted a few to several hundred observers, and offered a steady series of energized acts, such as the Kevin Sousa Band, from Hermosa Beach, a stone's throw from the fest; indie-pop trio Shaed; all-female Canadian rock band The Beaches; and Los Angeles trio XYZPDQ, who won a battle of the bands competition to appear at BeachLife.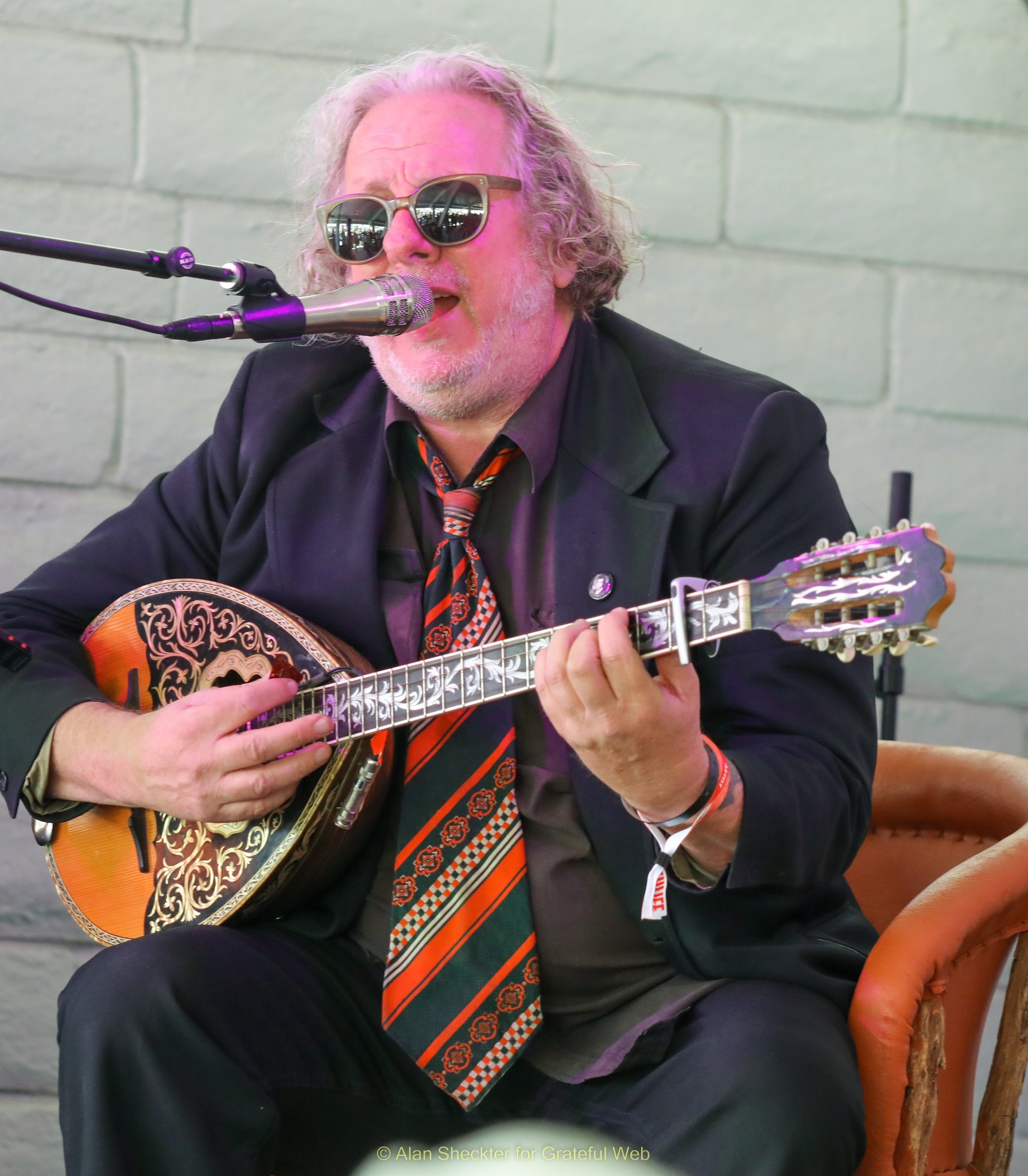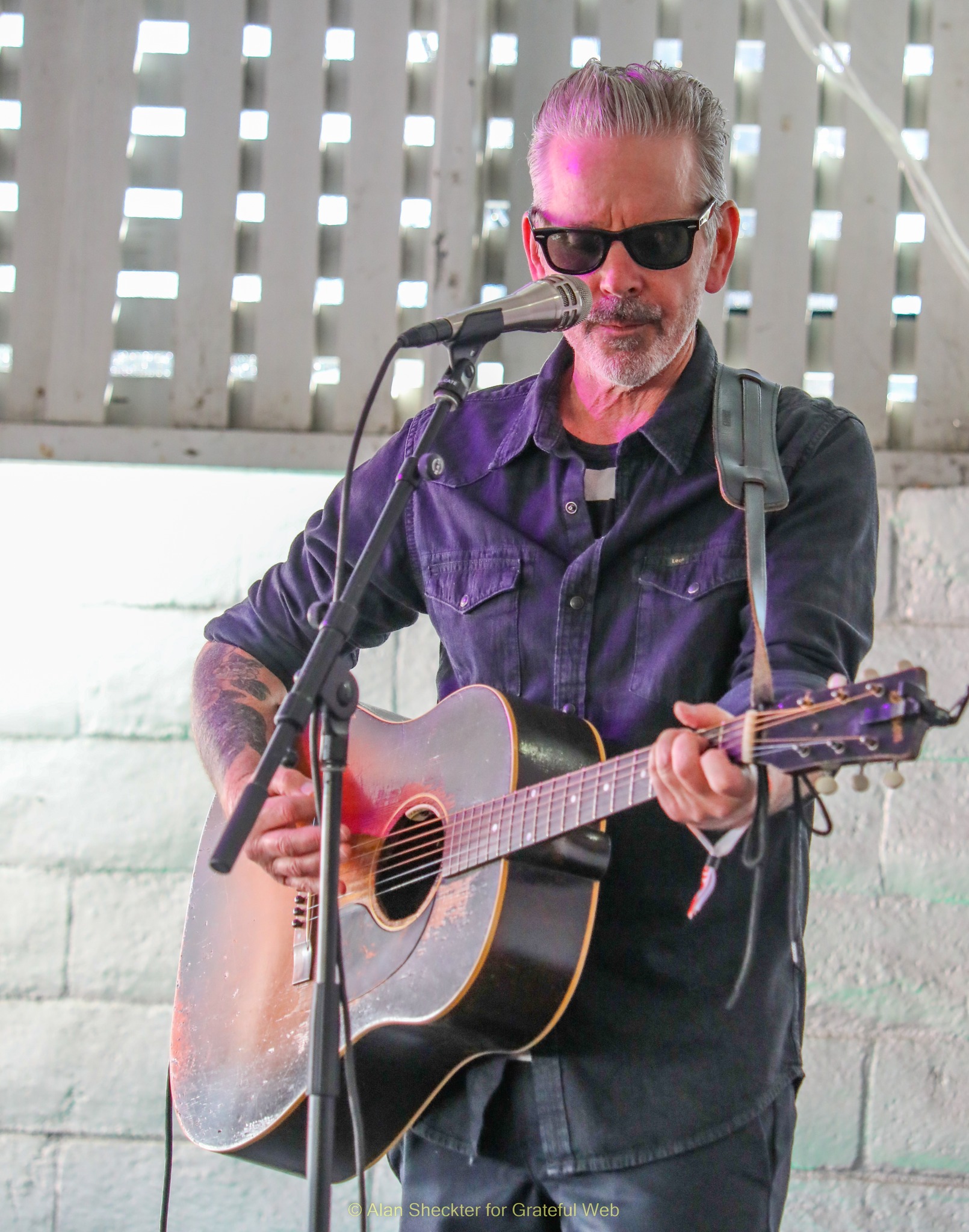 And for those who like to "go left" when everyone else "goes right," the Speakeasy Stage, more like a three-walled outdoor listening room (with a bar in the back), dished out another bevy of talent, some of legendary status, including Zander Schloss (of the Circle Jerks), Jonny "Two Bags" Wickersham (Social Distortion), Jim Lindberg (Pennywise), and Donavon Frankenreiter. There, seated in comfortable chairs and couches, or standing on the back or the sides, attendees were more connected to the performers as they enjoyed intimate sets of music and storytelling.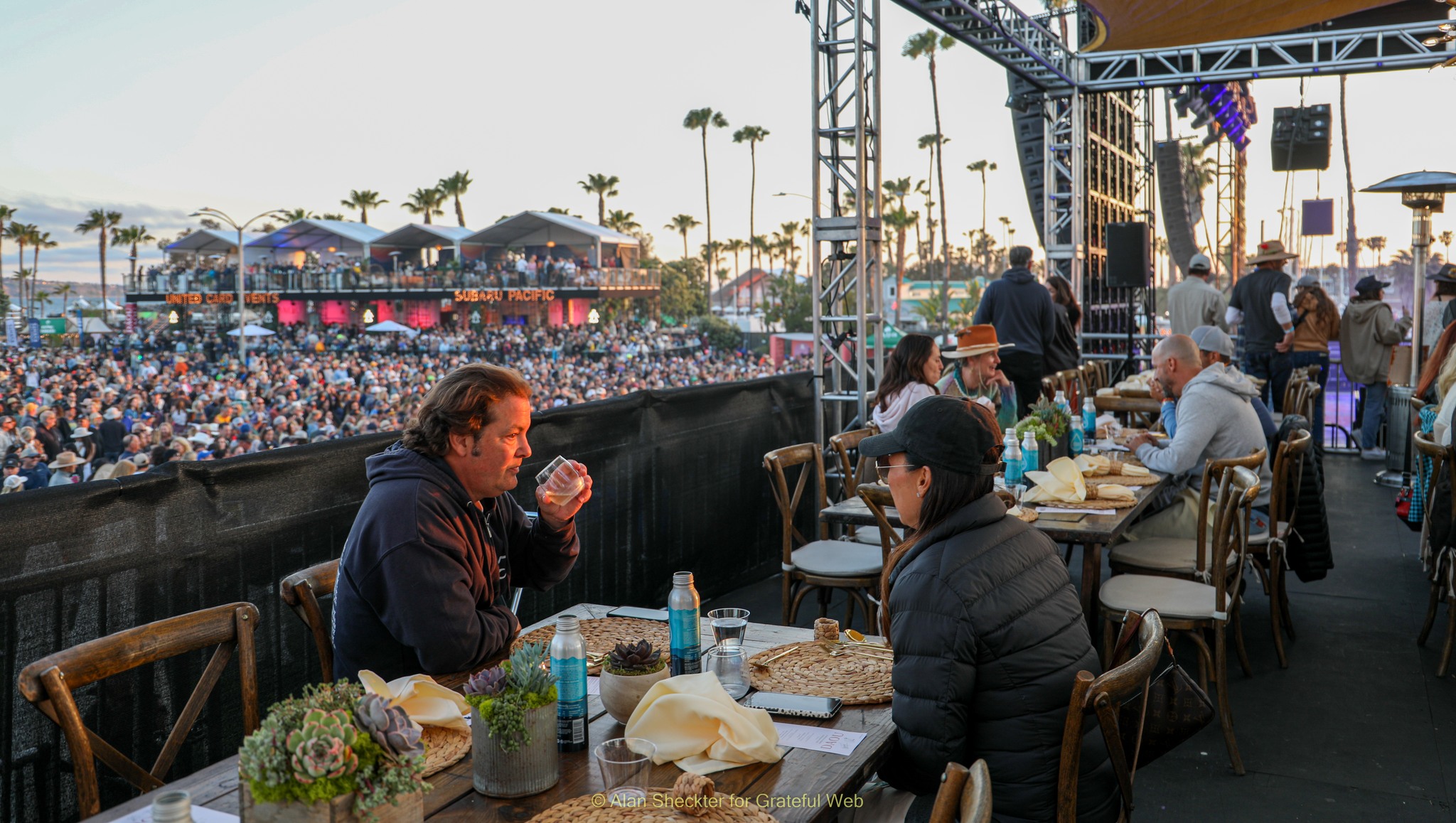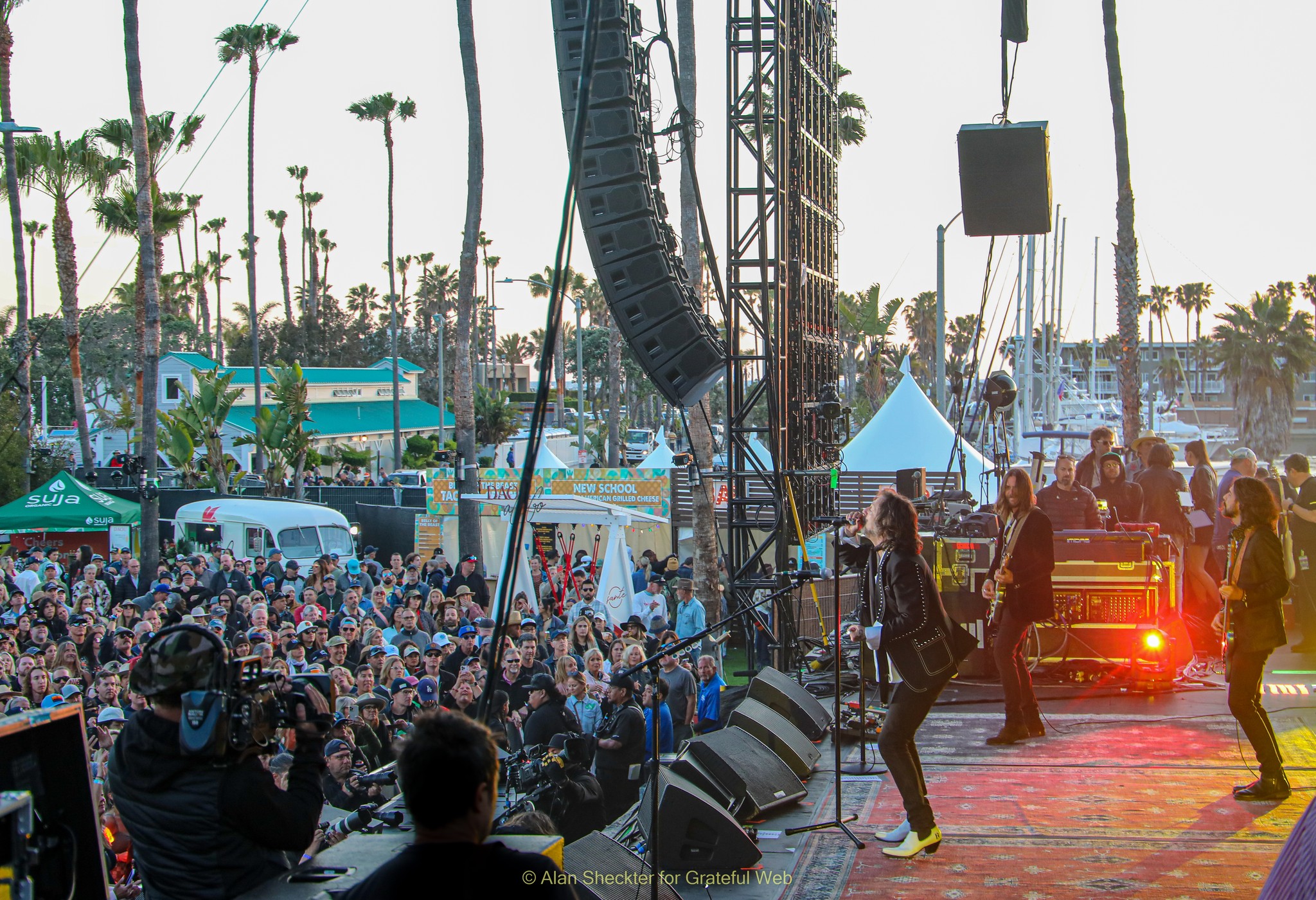 In addition to all of that, there was the SideStage experience in which select SoCal chefs – Josiah Citrin, Antonia Lofaso, Stephanie Boswell, Jacob Ramos, and Max Boonthanakit with Lijo George – were the stars, presiding over a 50-seat, sit-down, pop-up restaurant. In addition, the SideStage, which gave those who plunked down an additional fee an upscale multi-course dining experience, were seated just feet from the main High Tide Stage.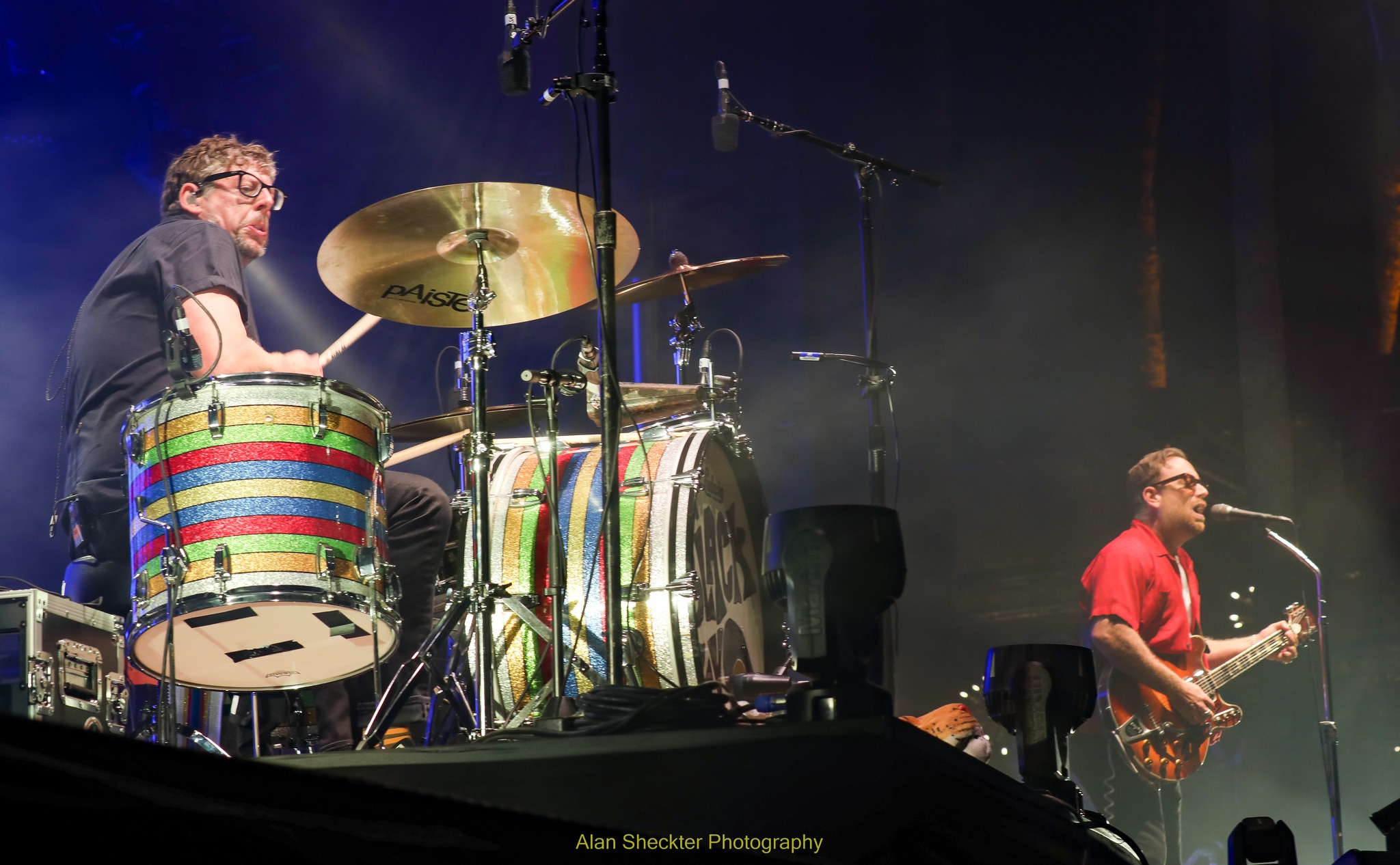 HEADLINERS: On Friday, The Black Keys – Dan Auerbach (guitar/vocals) and Patrick Carney (drums) and their four accompanists (guitar, bass, drums, keyboards), laid down a full-throttle, grungy blues-rock performance that closed out that day's festivities. The duo/band, now at for more than 20 years, offered a whole lot of hit material, such as "Your Touch," "Lo/Hi," "Howlin' For You," and closing number, "Lonely Boy."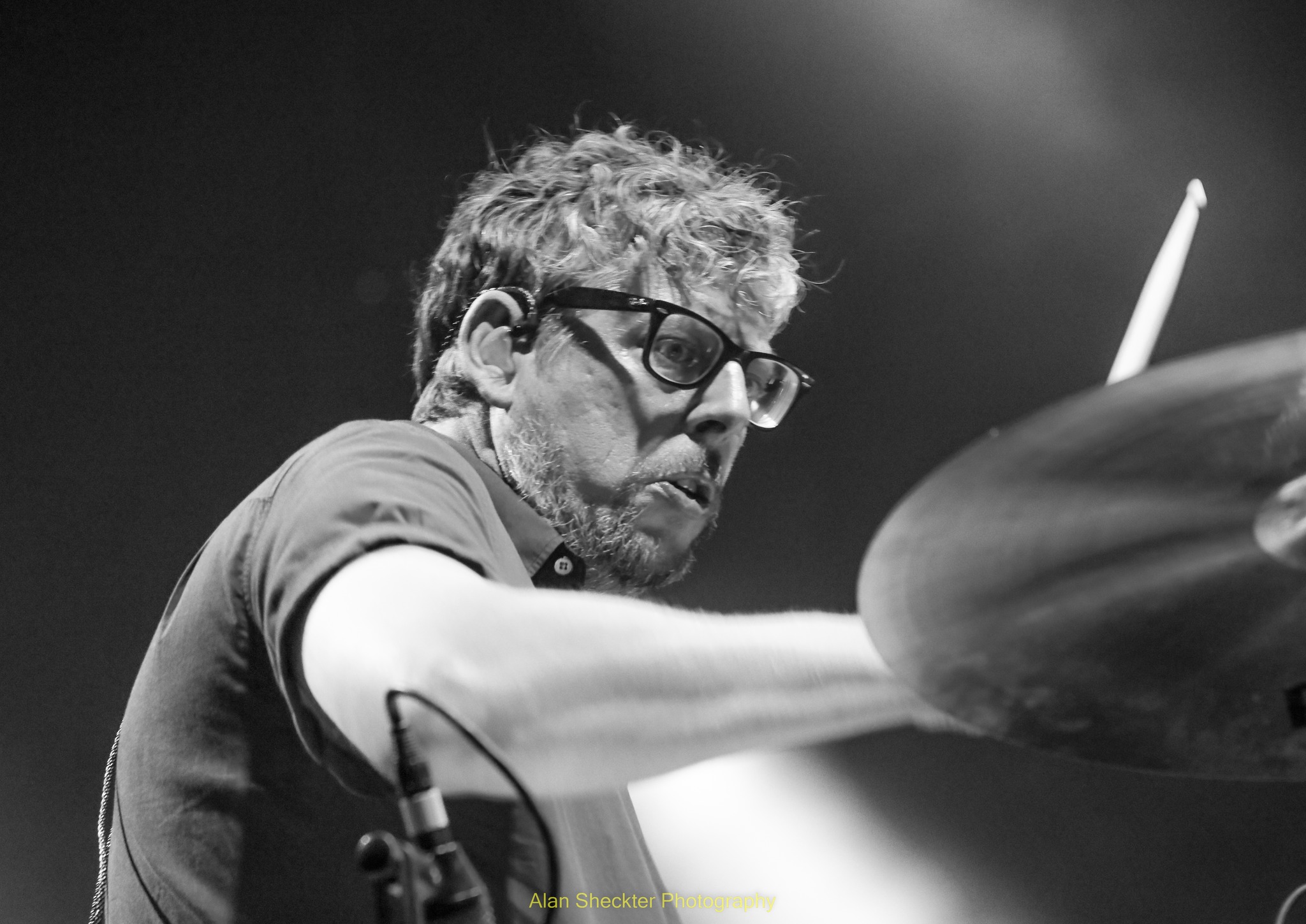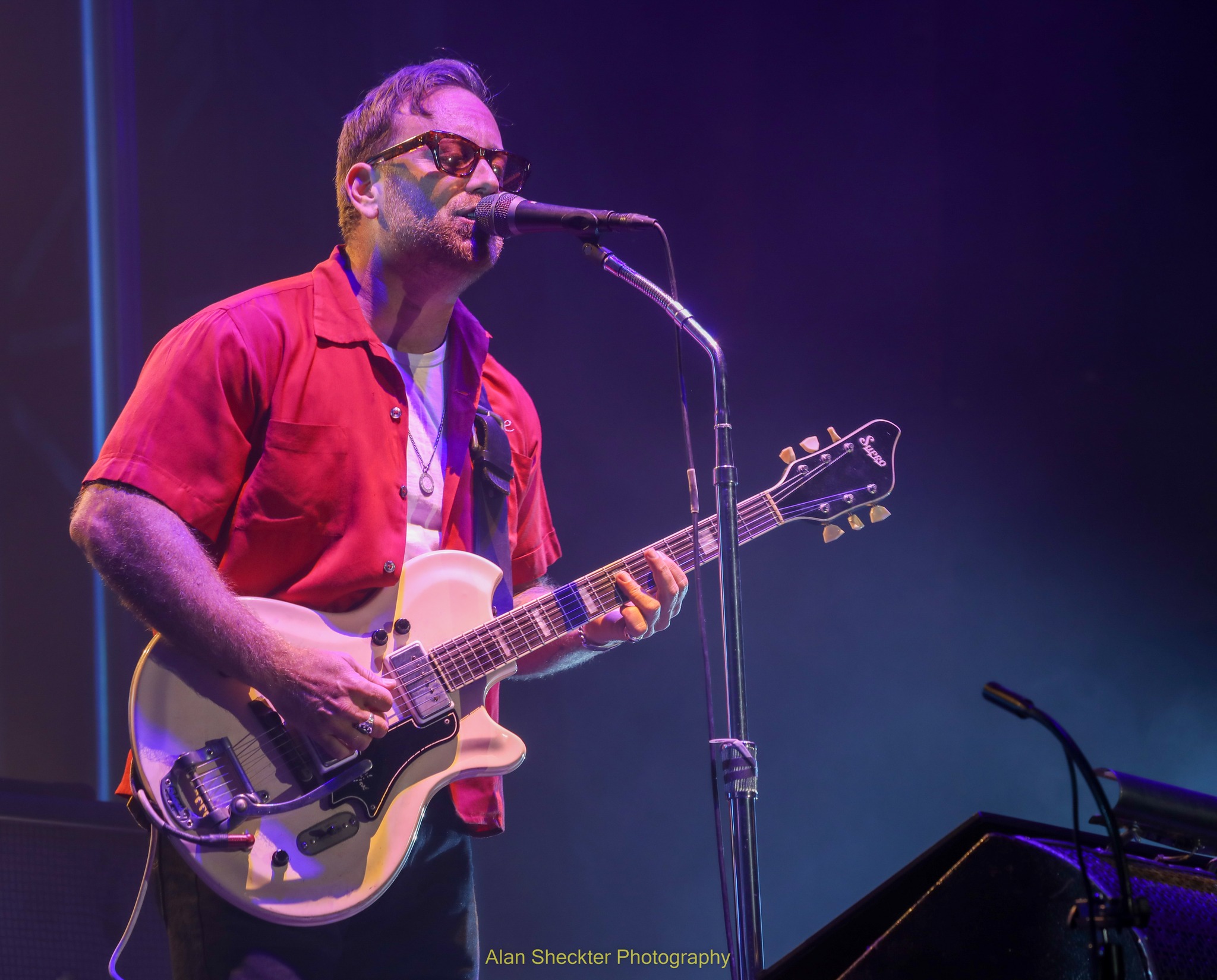 The Black Keys also offered a few songs from their latest, "Dropout Boogie," along with three cover tunes: a mellow version of The Box Tops 1967 hit, "The Letter," on which Auerbach strummed an acoustic guitar; their oft-played remake of "Crawling King Snake," a tune from Delta blues musician Big Joe Williams; and "Have Love, Will Travel," from the catalogue of Richard Berry Jr., who wrote the song in 1959, but which became famous though The Sonics' thrashy, 1965 version.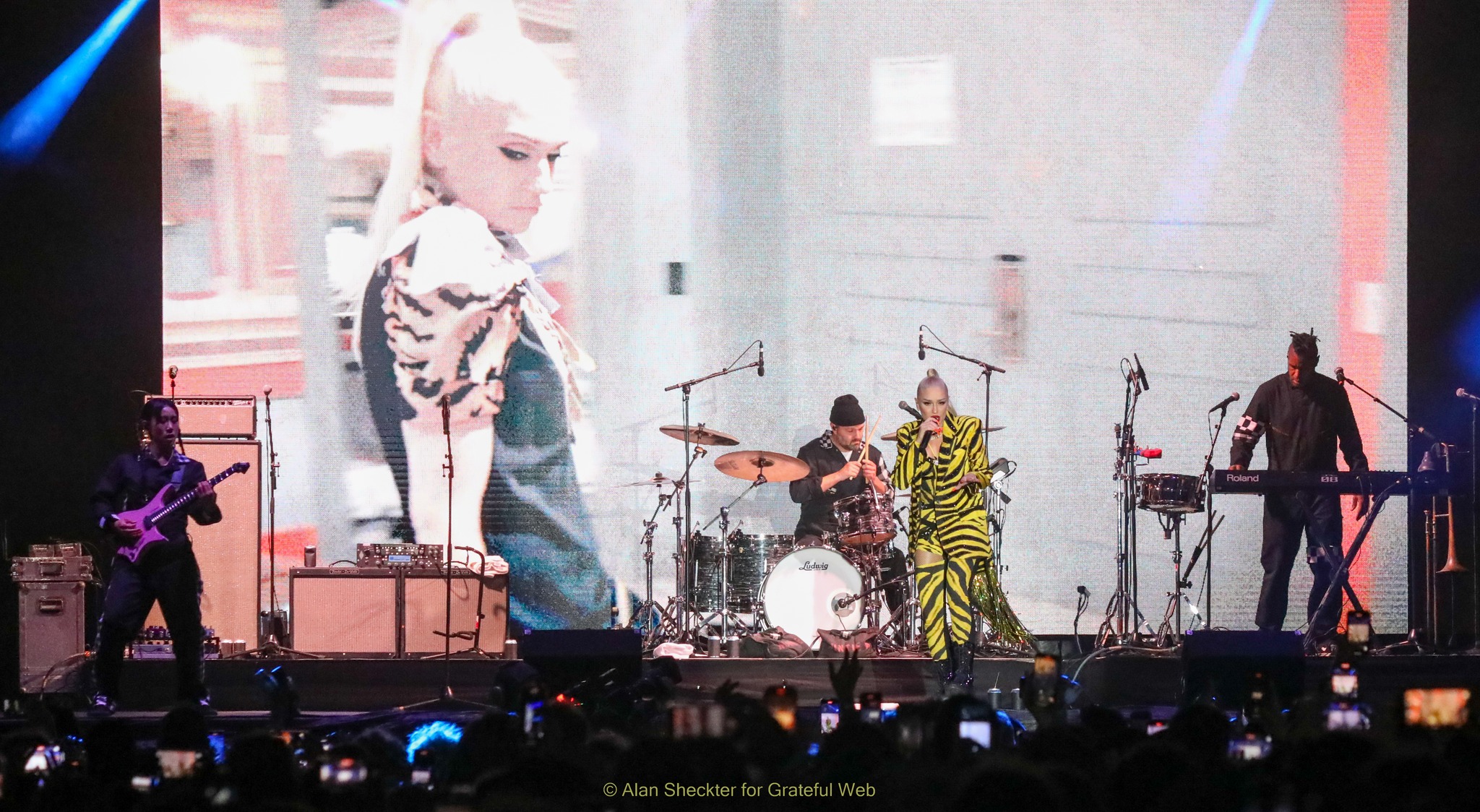 On Saturday, dressed in a yellow and black animal-printed ensemble, Gwen Stefani, her backing players, and dynamic dancers, all augmented by active video clips behind them, put on the performance of the weekend, in front of a reported 12,000 attendees. The lavish, fast-paced, live-jukebox of 21 energetic offerings, included just about equal parts No Doubt and Stefani solo material. Stefani, who was born and raised about 30 miles up the road in Orange County, commented often that it was a "hometown" show to her and that she was thrilled to be there.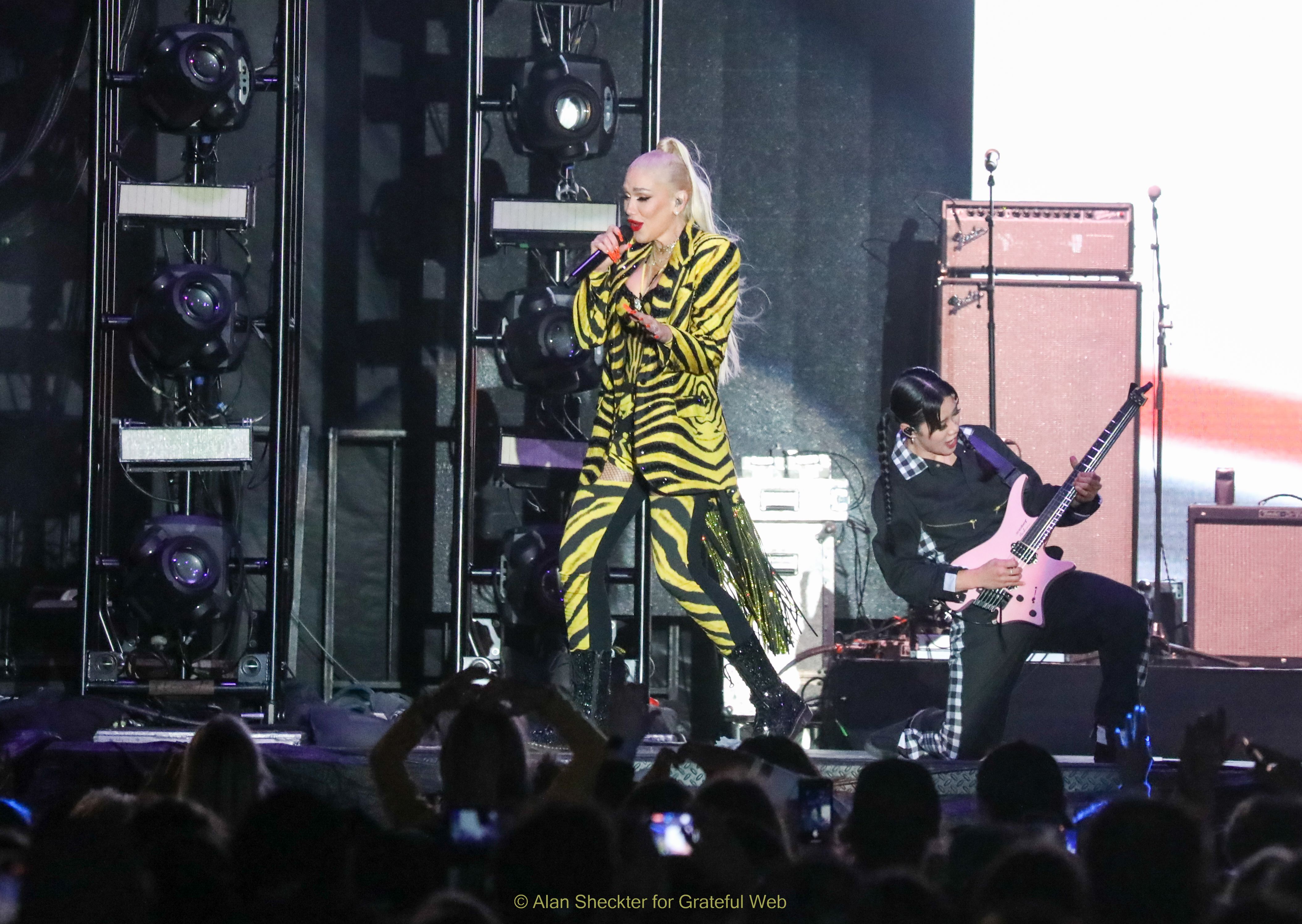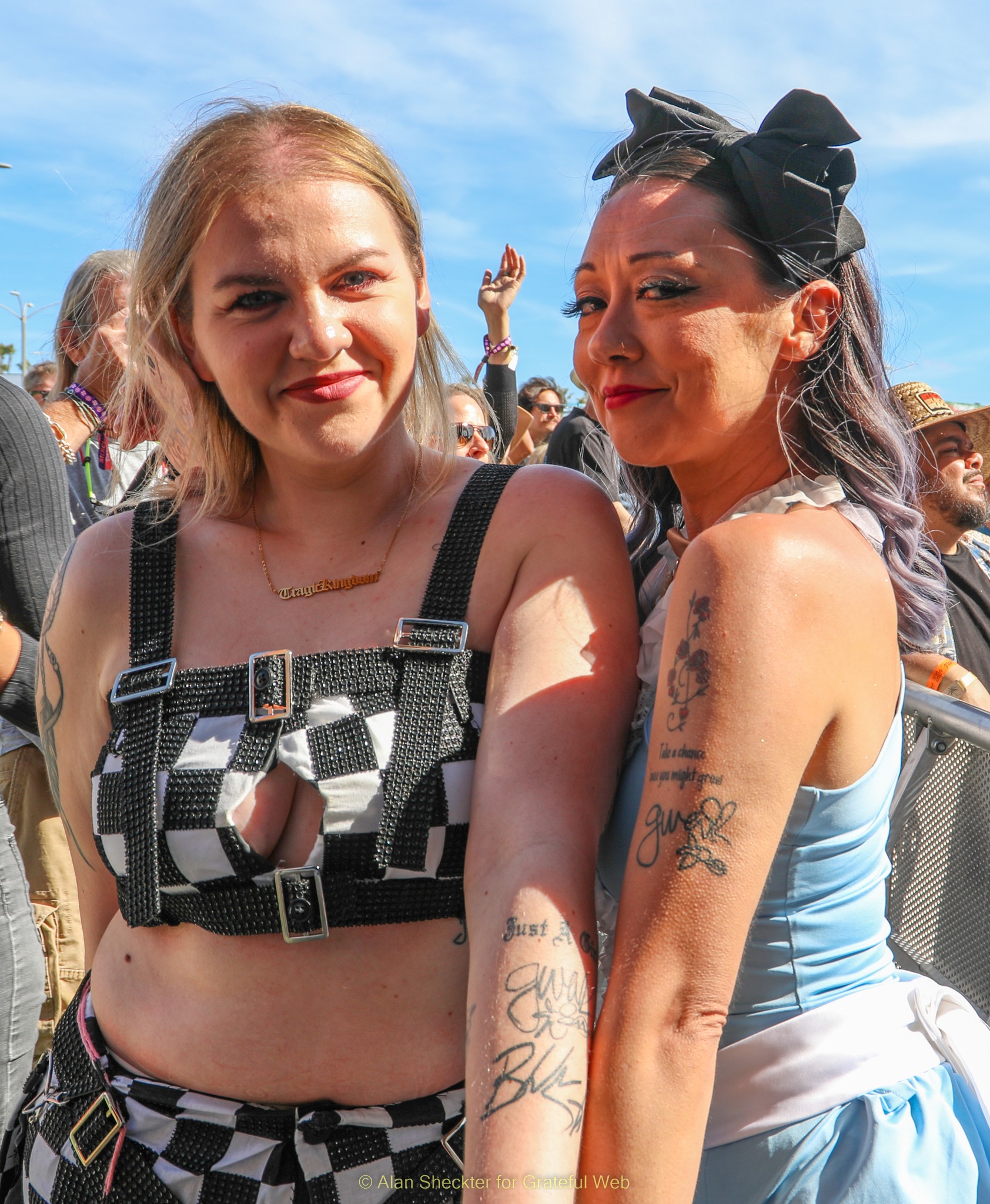 There were audible raptures from the many loyal fans in the crowd, at the opening notes of No Doubt ska-pop hits, such as "Just A Girl," "Hey Baby," "Hella Good," and the reggae-tinged "Underneath It All," which nicely segued into a song of similar cadence, "The Tide Is High" (the old Paragons song made world famous by Blondie in 1980), and Talk Talk's "It's My Life," which was a hit for No Doubt 20 years ago. Stefani solo material incorporated opener "The Sweet Escape," as well as "Cool," "Rich Girl," "Wind It Up," and final encore, "Hollaback Girl."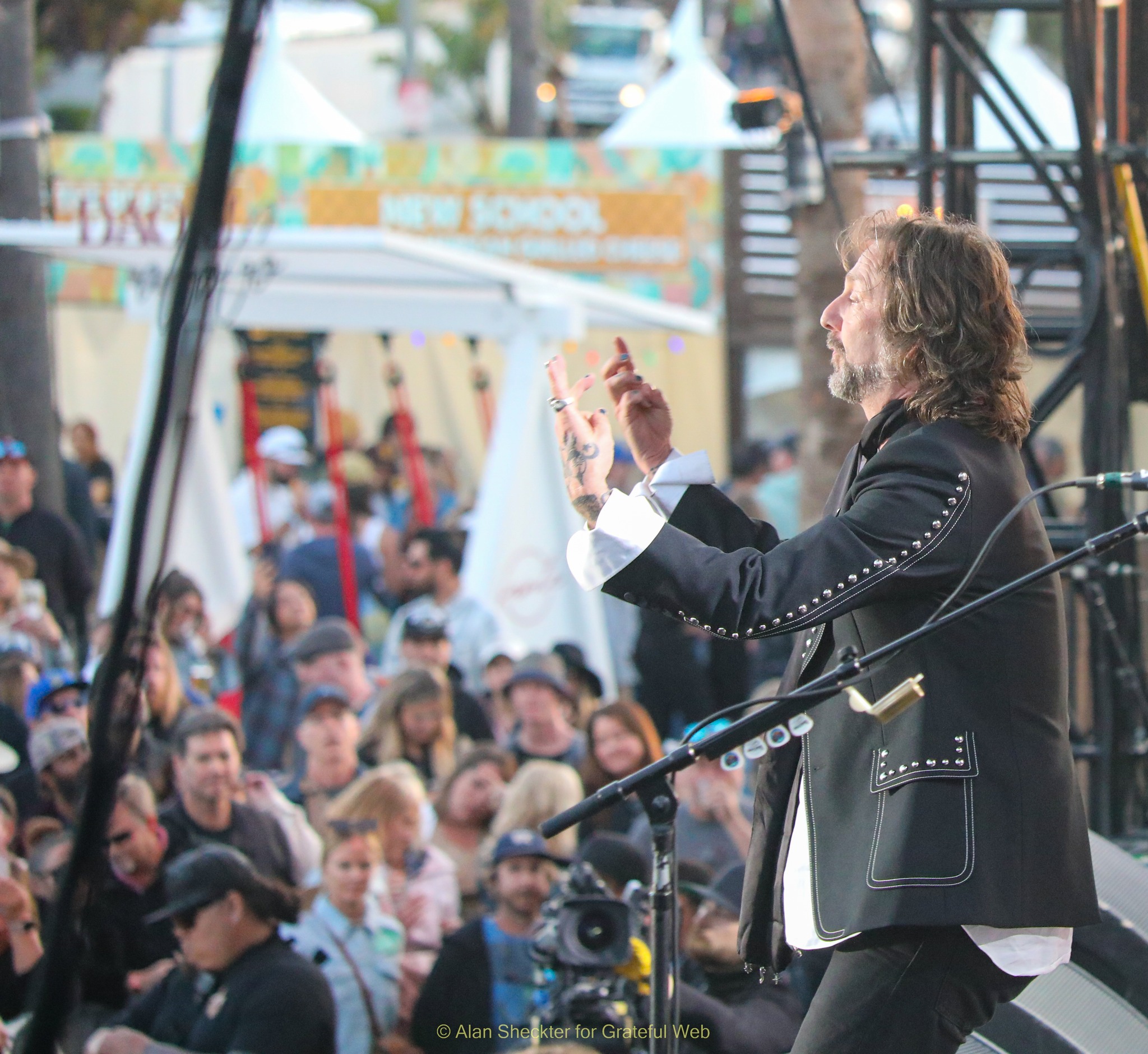 The final BeachLife 2023 set was a headlining performance by The Black Crowes, Sunday. Now at it for almost 40 years, the rockers are still led by charismatic front man Chris Robinson and his brother, guitarist Rich Robinson. Bass player Sven Pipien has been in the band for much of the past 25 years, and the supporting players on drums, keyboards, and second guitar were certainly up for the task as the band presented a strong, cohesive unit. While The Black Crowes have not had big album success in recent years, they are a big live-performance draw, as their straight-ahead classic-rock has remained in vogue.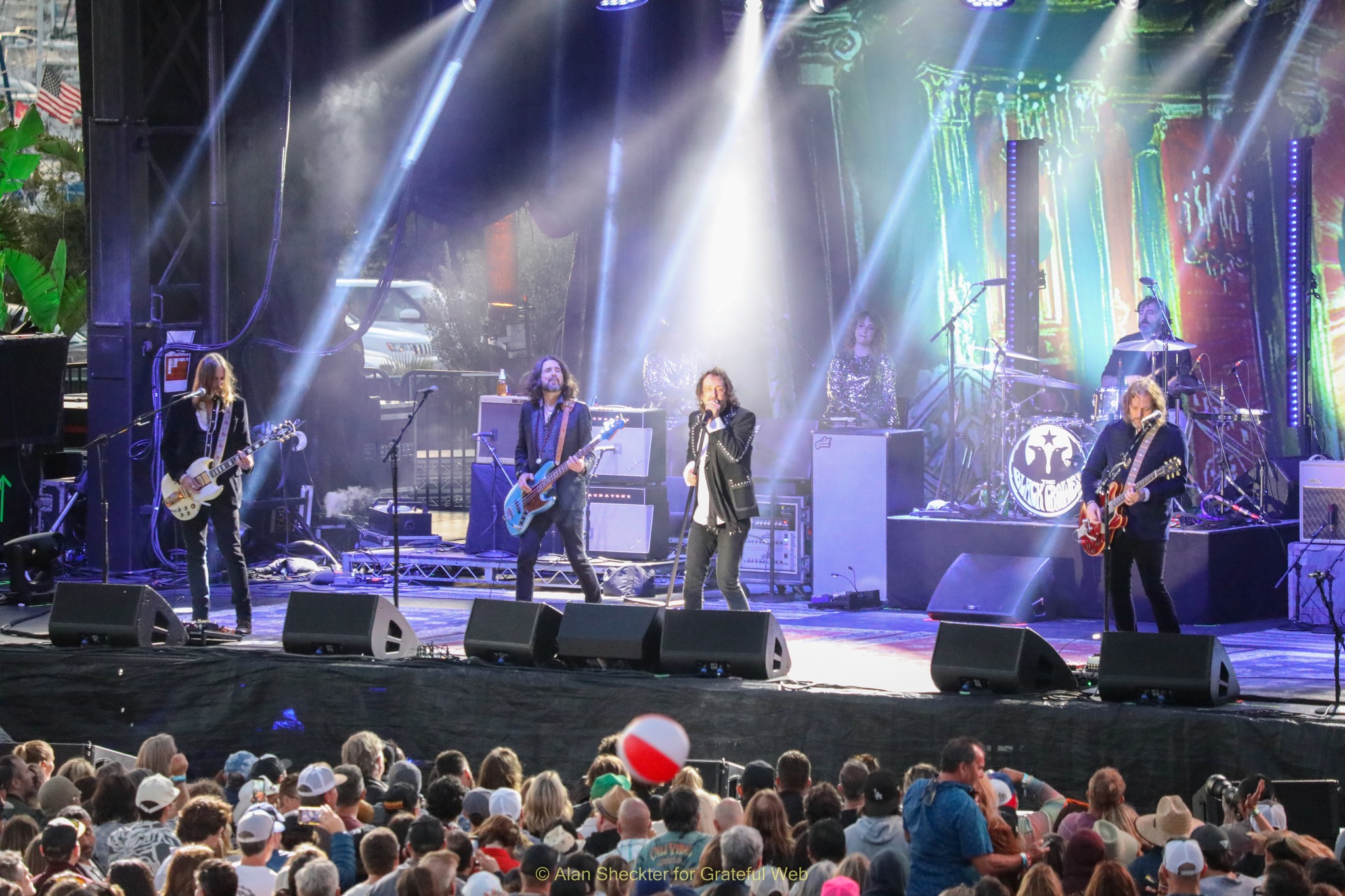 The set, which touched on their biggest FM-radio staples, concentrated on material from their first album, 1990's "Shake Your Money Maker," including Otis Redding's "Hard to Handle," as well as "Twice as Hard," "Jealous Again," and "She Talks to Angels." Selections from their 1992 release, "The Southern Harmony and Musical Companion" were also spotlighted, such as "Remedy," "My Morning Song," and Thorn in My Pride."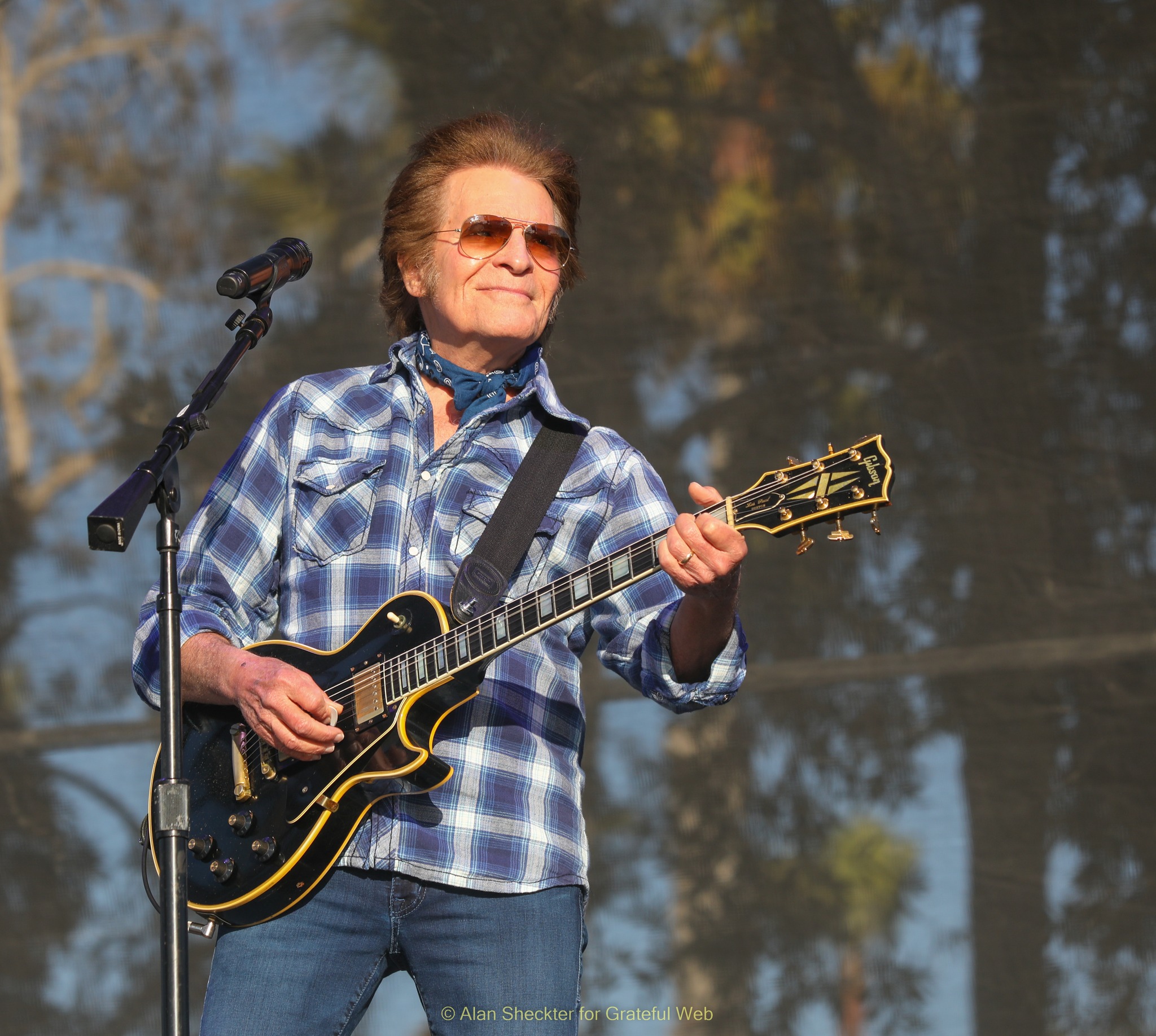 Sunday featured a penultimate twilight set on the sand by legendary John Fogerty, of Creedence Clearwater Revival fame, that was clearly the weekend's biggest performance at the Low Tide Stage. Prior to appearing onstage, the audience was treated to a Fogerty biographical interview that consisted of snippets of old Creedence recordings, followed by the audio of Elton John's "I'm Still Standing."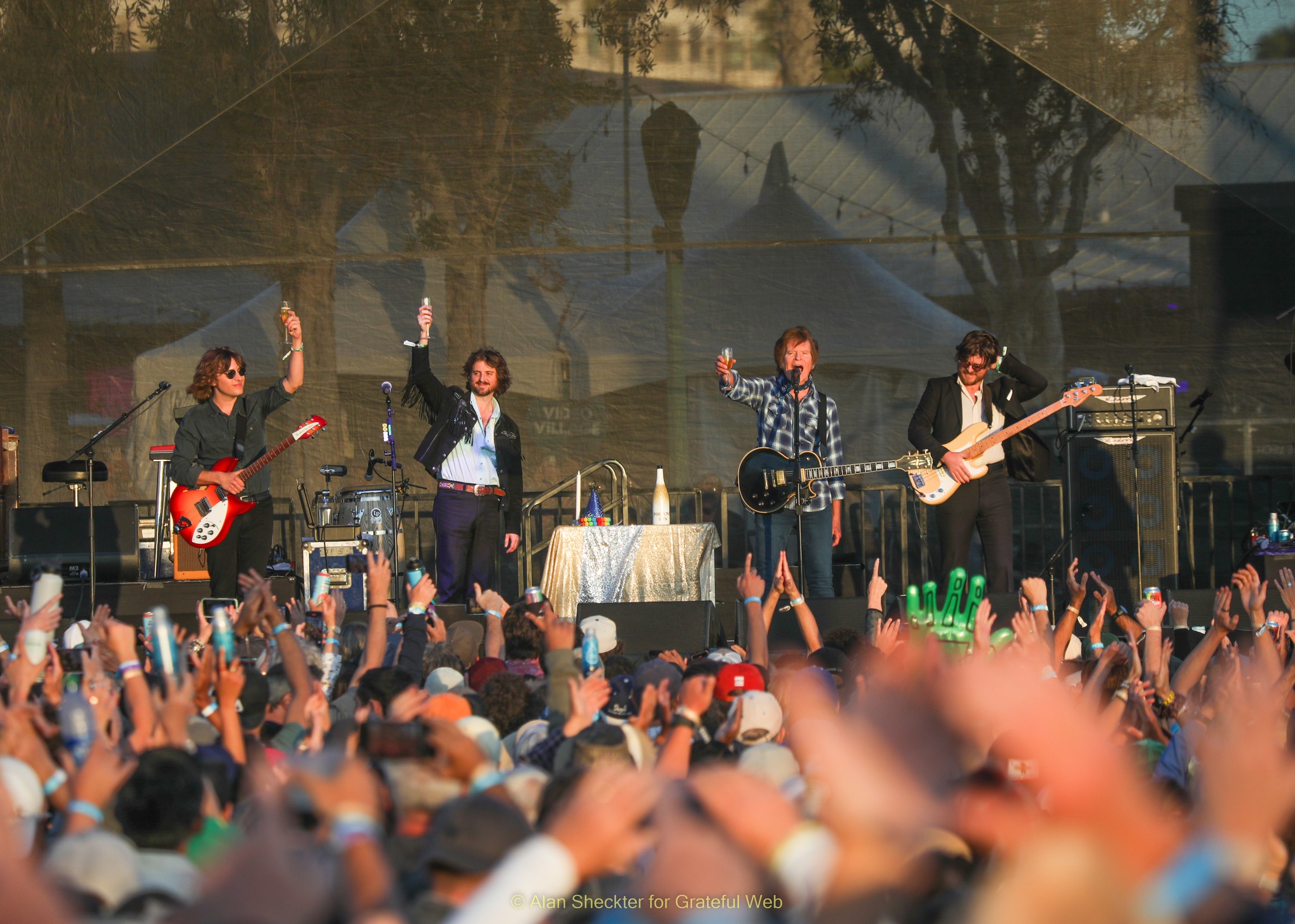 Fogerty was visibly pleased to be there in front of a large beach crowd, buoyed by the recent end of a 50-year legal struggle to gain ownership of his songs from Concord Music Group (formerly Fantasy Records). So celebratory was the mood, that a large table with bottles of champagne were brought out onstage toward the end of the set and the band toasted the audience. Though Creedence's hits, all sung by Fogerty with their glory years being 1968 to 1971, emanated from the San Francisco Bay Area, some 370 miles from Redondo Beach, the hits melded perfectly with the Los Angeles-area BeachLife vibe. The seemingly never-ending array of CCR swamp-rock hits, with Fogerty in excellent voice and in command of his guitar, included all nine of their Top 10 Billboard singles… deep breath… "Bad Moon Rising," "Up Around the Bend," "Green River," "Lookin' Out My Back Door," "Travelin' Band," "Have You Ever Seen the Rain?" "Fortunate Son," and encores, "Down on the Corner" and "Proud Mary." Fogerty also led the band through his own hits, incorporating "Centerfield" and "The Old Man Down the Road."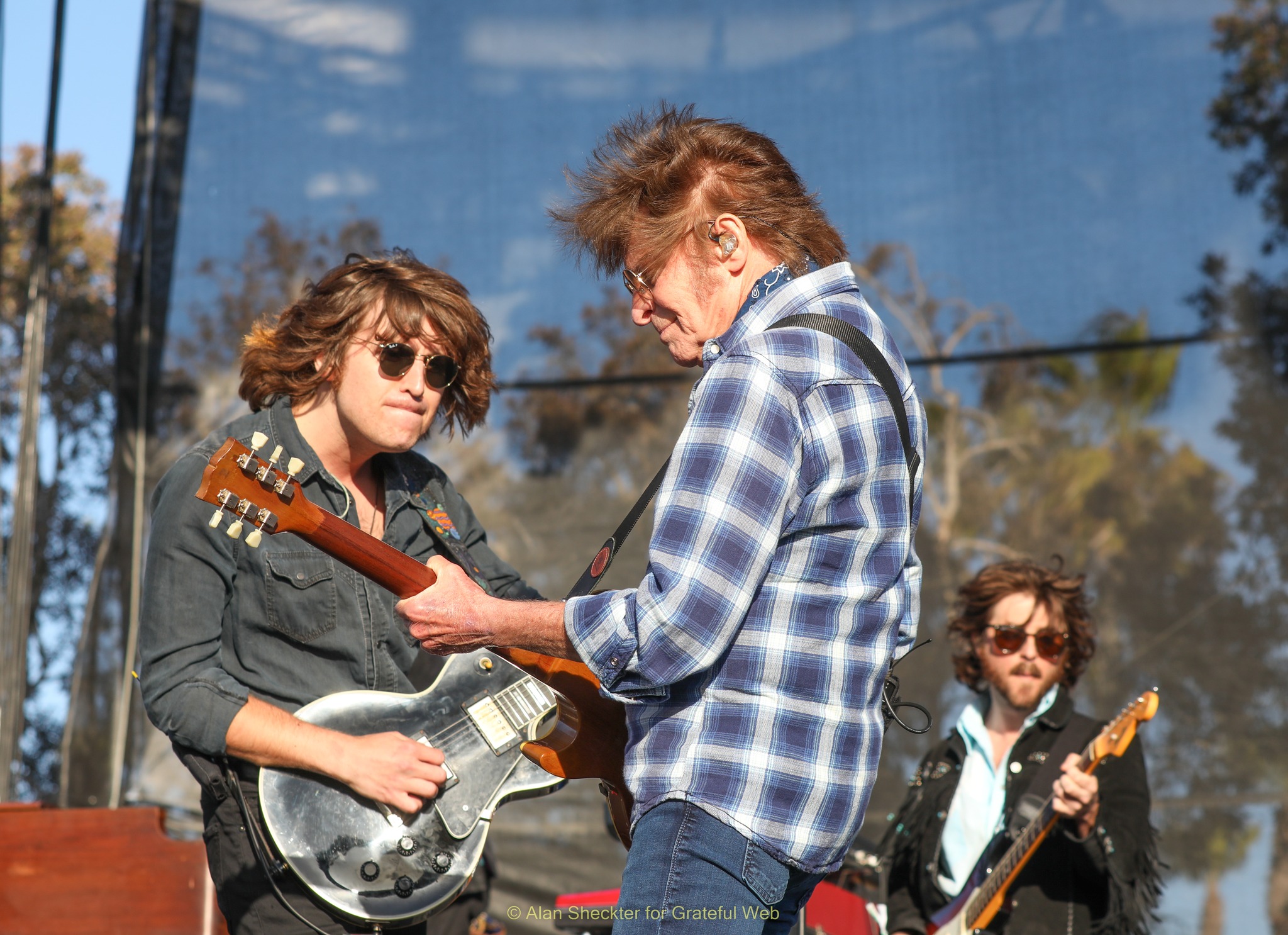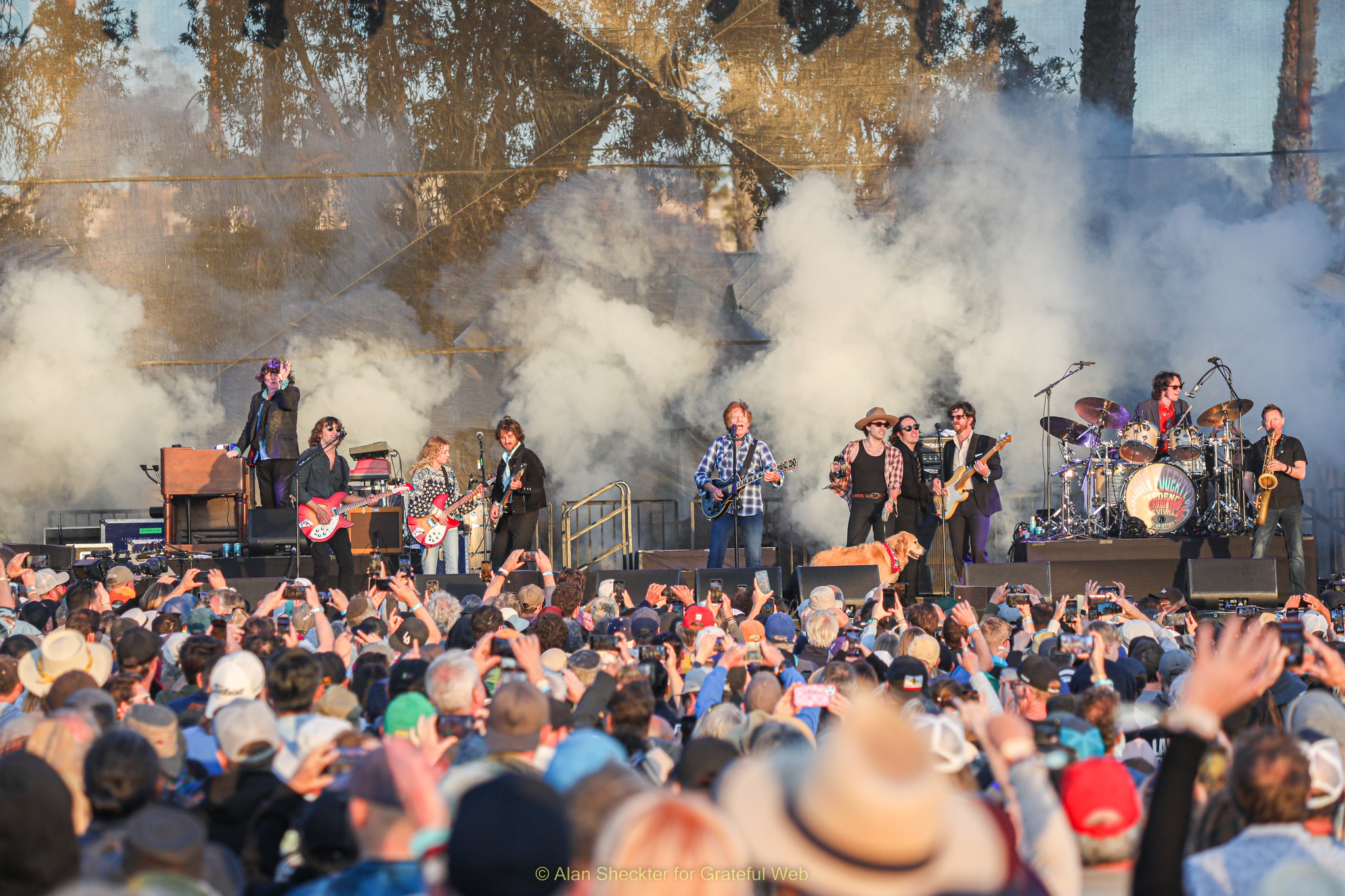 Fogerty's band featured his two sons (Shane and Tyler, who performed earlier in the day with their band, Hardy Har, on the Riptide Stage). And daughter Kelsey also joined the band for the final couple of songs. Fogerty's wife, Julie Lebiedzinski, who he mentioned and thanked several times as the catalyst who cemented the new song-ownership agreement, was seated immediately stage-right next to a column of speakers.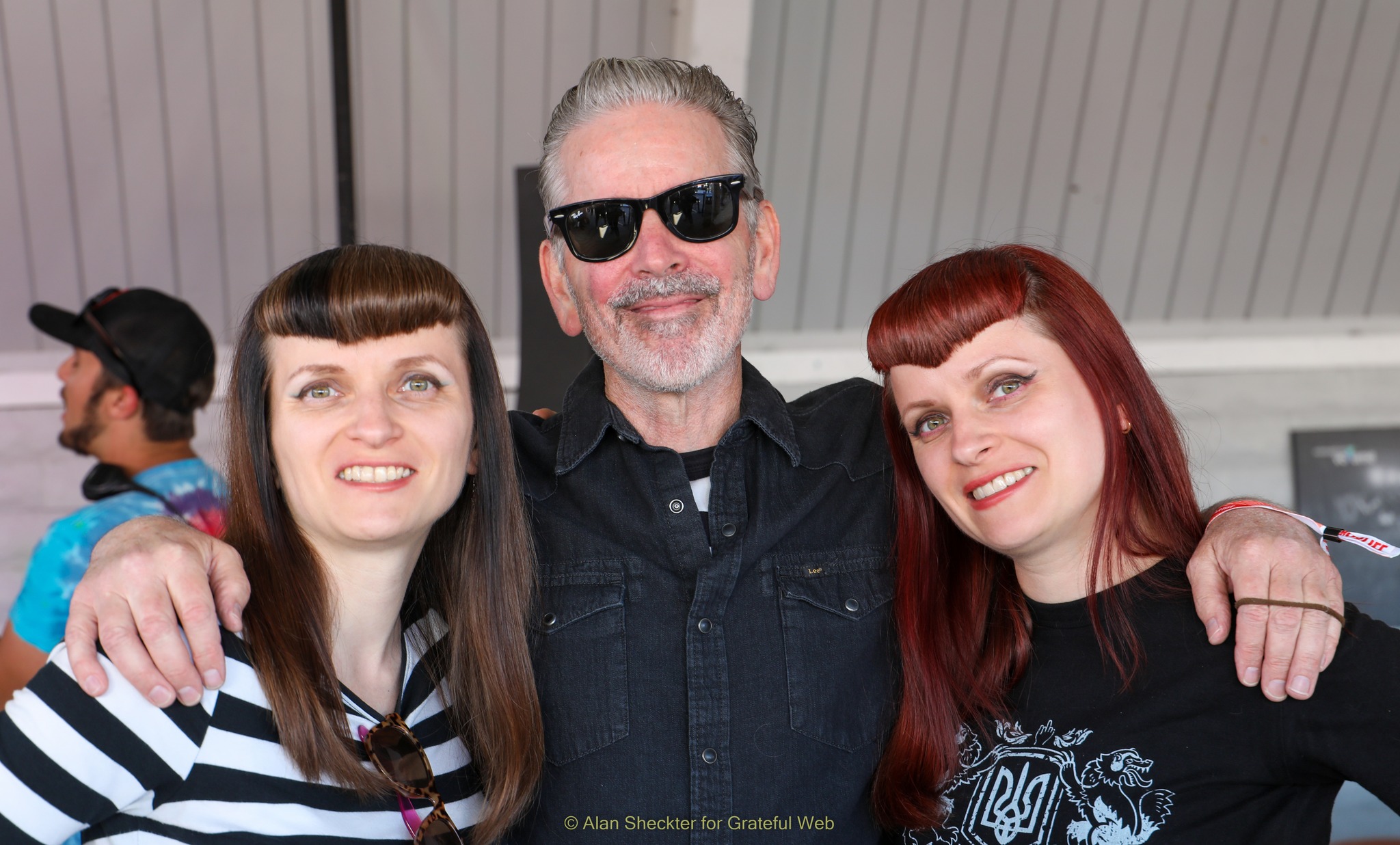 ART: Among the many dazzling art collectives, Mad Twins Art's was unconventional, distinctive, and given the activist personalities of the Ukrainian artists, perhaps the most important of all the art displays. Olya and Vira Ishchuk, aka "Mad Twins," presented a display that celebrated the punk/rockabilly subculture that they've occupied for more than two decades. Over the years, the self-studied artists/animators made meaningful connections with, and created artworks, music videos, commercials, corporative promo videos, and web flash clips for, many of their favorite bands, including Social Distortion, Flogging Molly, The Reverend Horton Heat, and Dropkick Murphy's.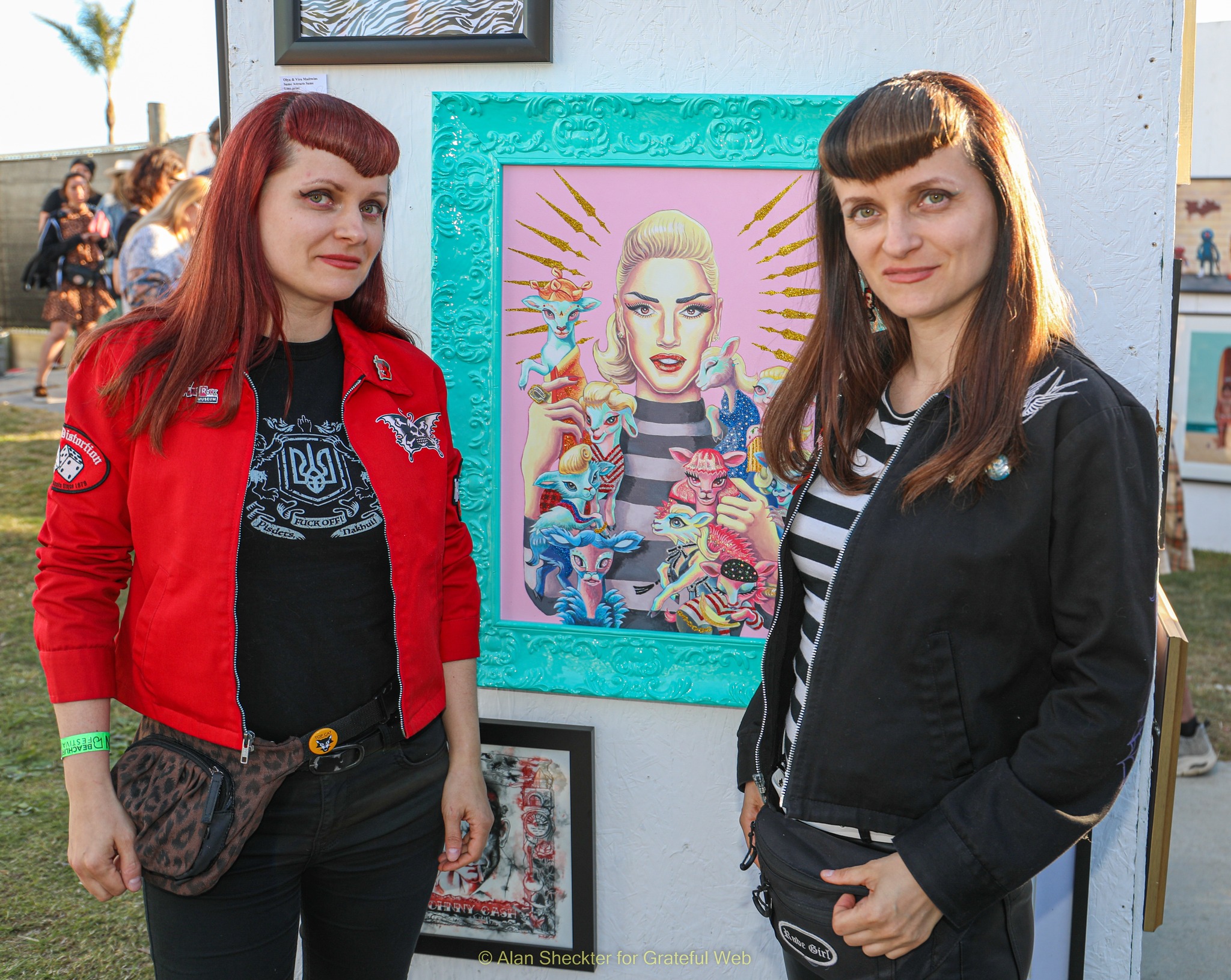 Olga and Vira are also from Ukraine, which in 2023 comes with a lot of stress and monitoring the headlines back home. Their non-music-related, pro-Ukrainian works are important pieces of world-art culture. Funds from some of their work, as stated on the Mad Twins website, is being passed "to volunteers in Ukraine who are providing help with purchase of humanitarian and city defense supplies (medicine, warm clothes, power banks, radio sets)." After a nice conversation on Friday, Olya and Vira's mood was more serious on Sunday as they got word that shrapnel from a Soviet attack had pierced the home (but not causing injury or worse) of one of their good friends in Kyiv.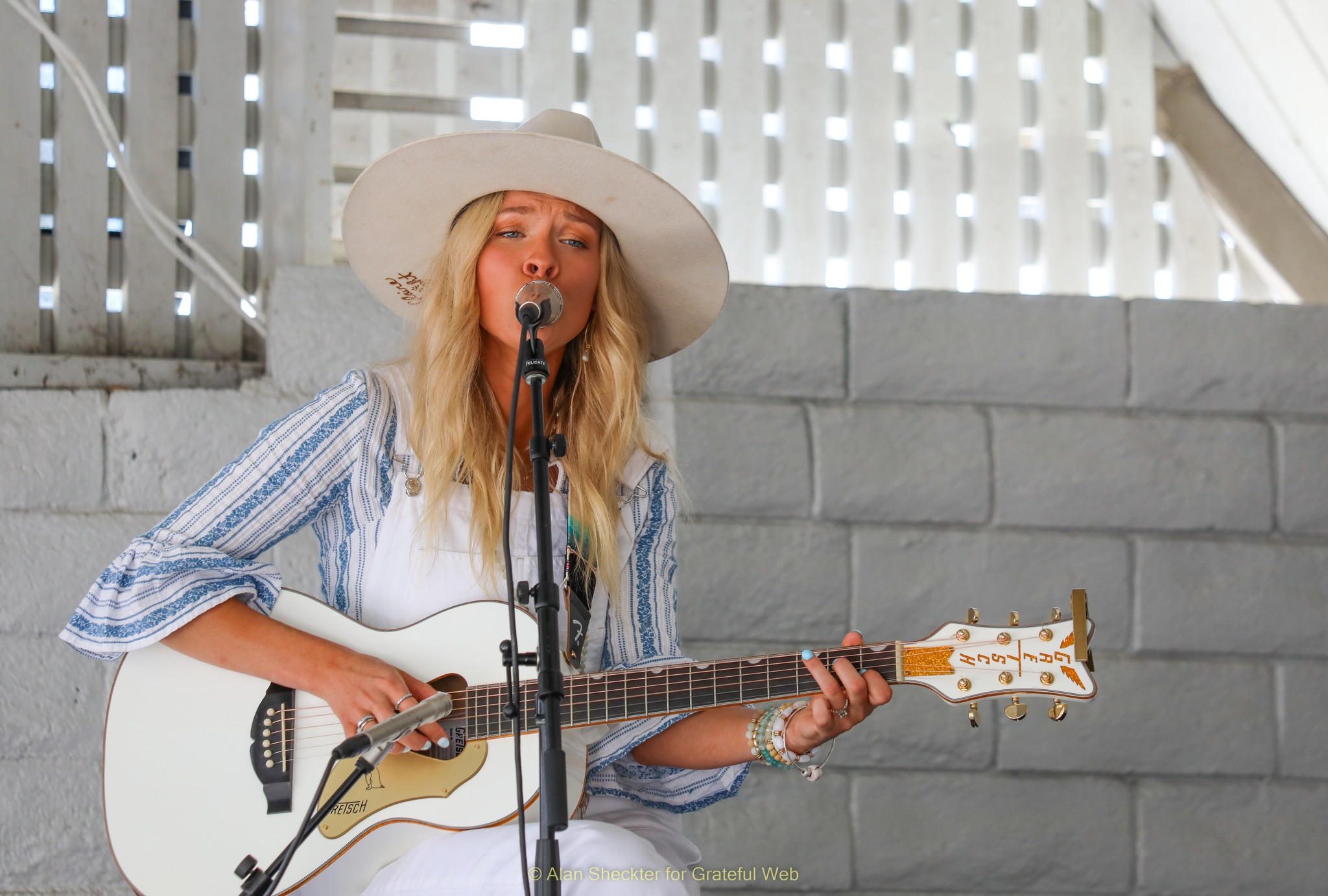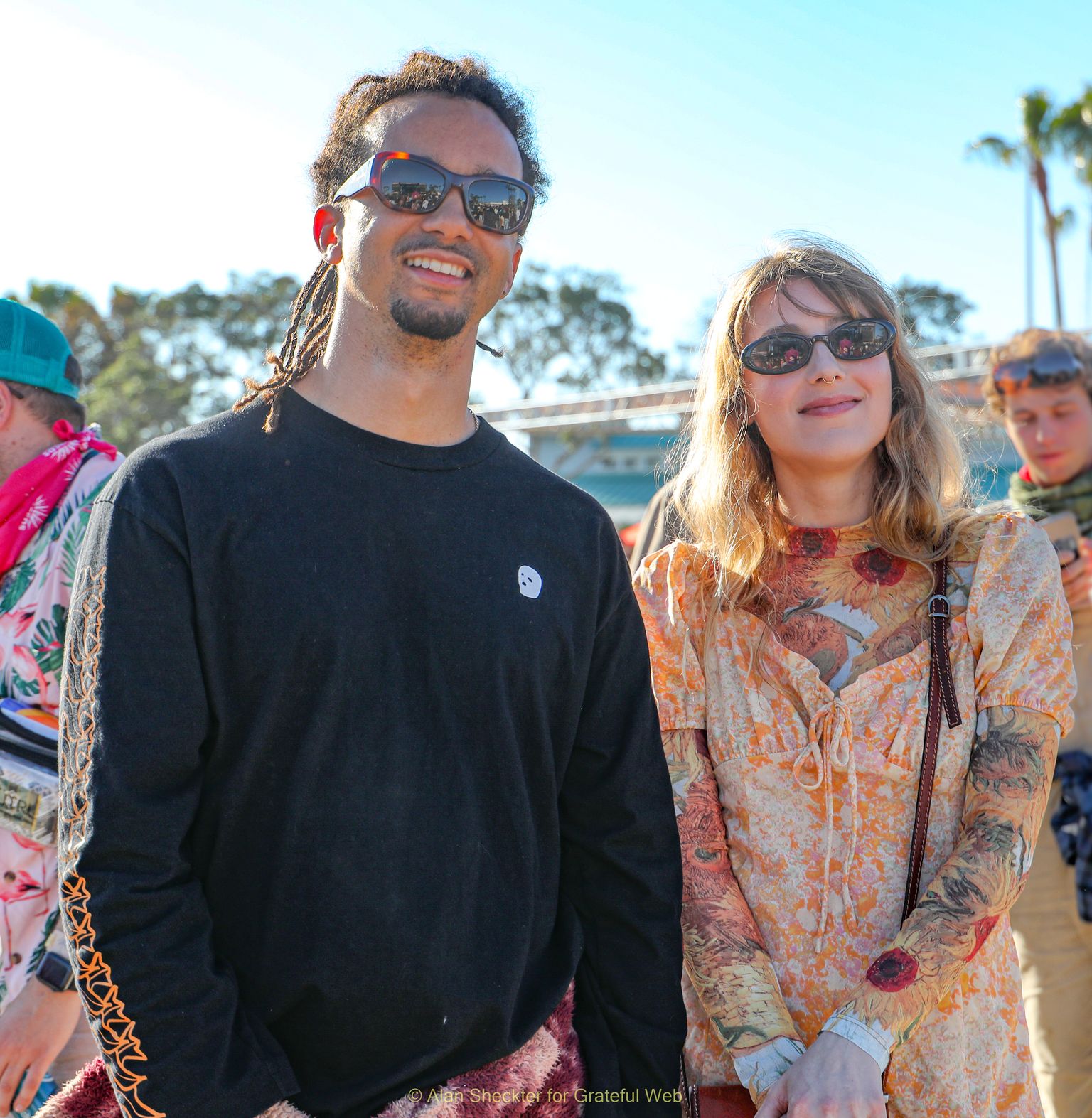 While the headliners provided the culminating experiences each of the three days – and I'm here to say that there were two headliners on Sunday – the vast "undercards" carried the day for the eight to nine hours prior to each day's finale.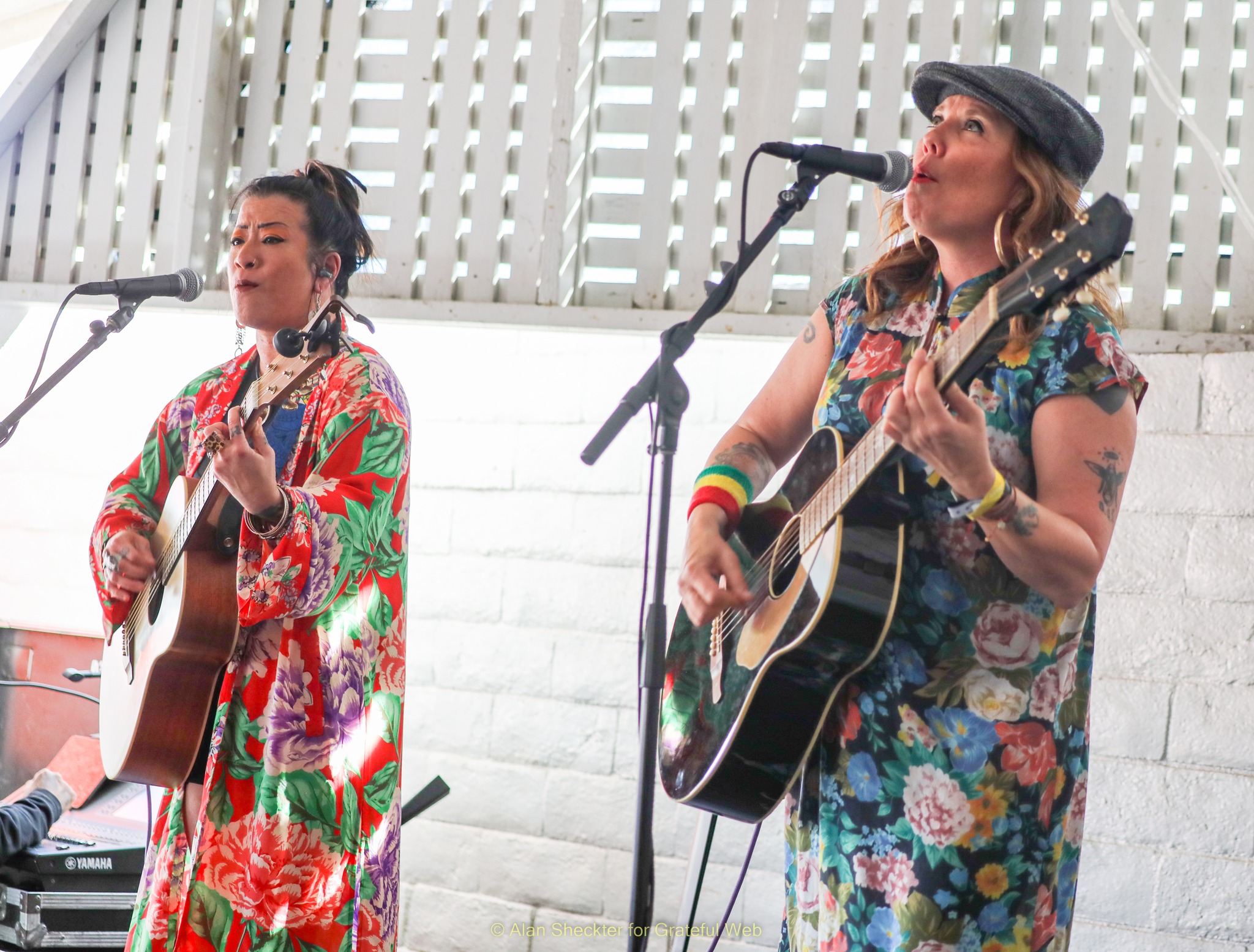 For me, one of the most compelling sets of the weekend came from Stacey Dee (from garage-punk band Bad Cop/Bad Cop). Her duet set on the SpeakEasy Stage with Linda Le (also of BC/BC), was awesomely bold, brash, and unabashed. "I'm a model anarchist, a punk rock existentialist," they sang in "Womanarchist." Other political-punk blasts included lots of material from the band's 2017 "Warriors" release, including the title track, along with "Womanarchist" as well as "I'm Done" and "Retrograde." Dee and Le also shredded songs from 2020's "The Ride," such as "Originators," "Pursuit of Liberty," and "Simple Girl."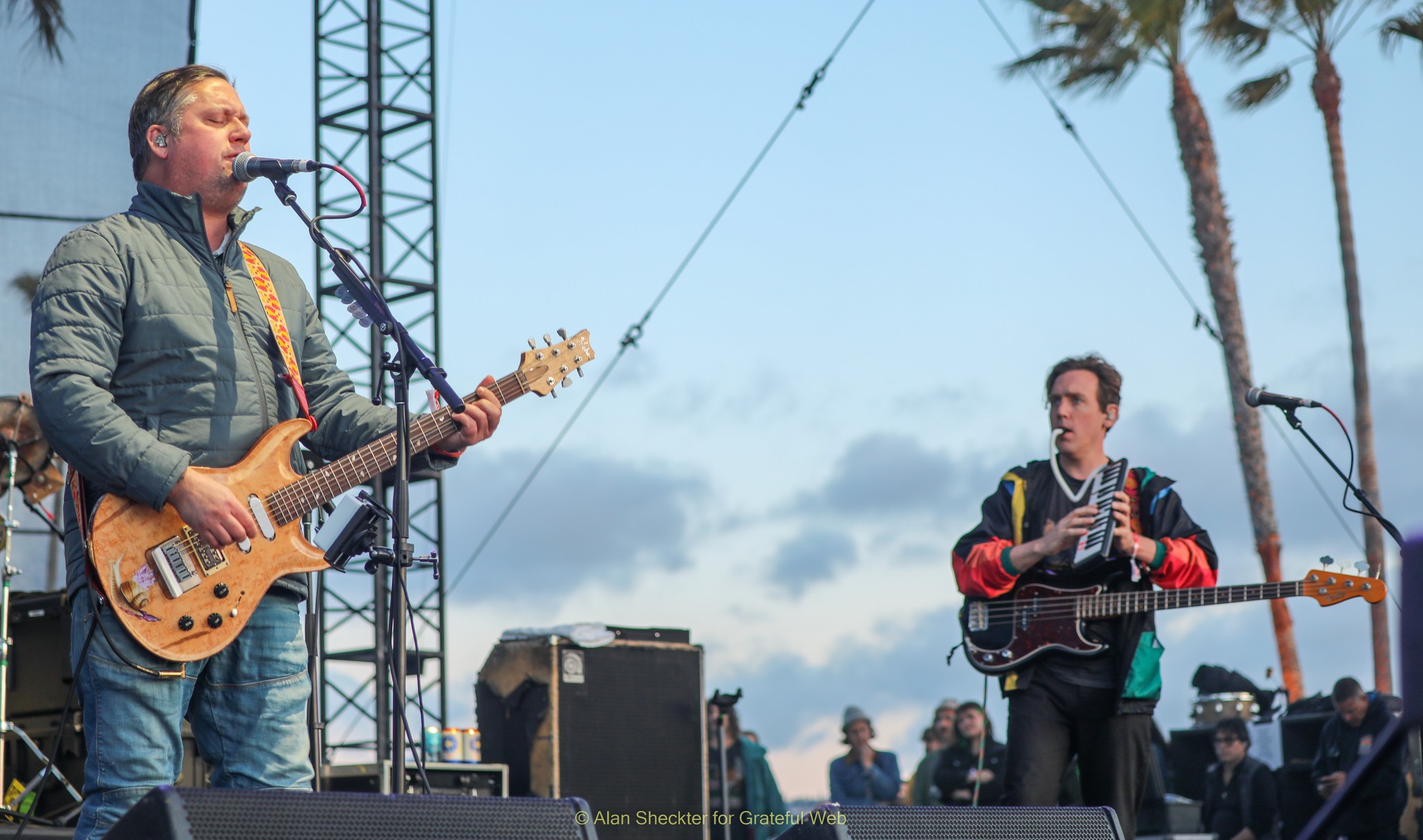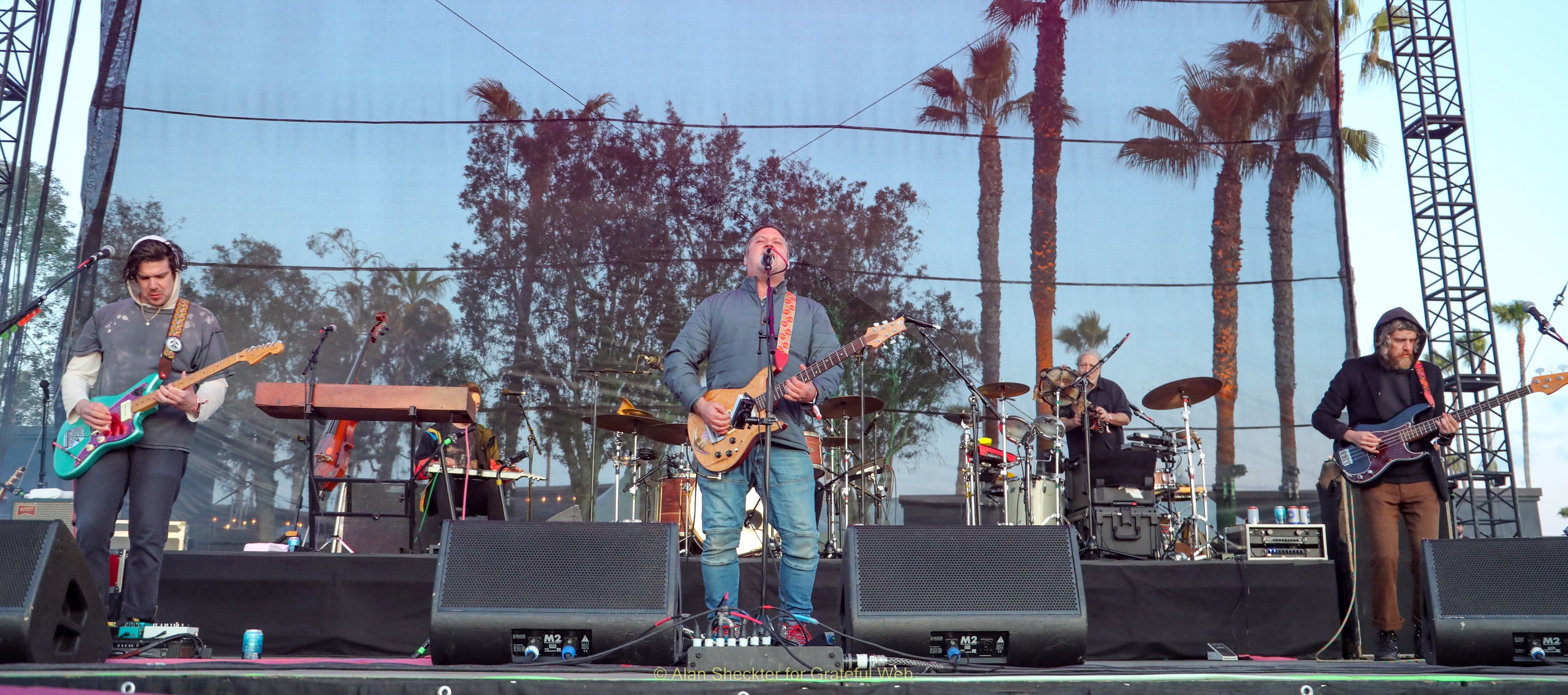 ALSO ON FRIDAY: Modest Mouse, 7:35 p.m. – Despite not being in perfect voice, "I got a good old-fashioned chest cold so I'm gonna Bob Dylan my way through this set," front man Isaac Brock told the crowd at the outset, Modest Mouse delivered a powerful twilight set full of mysterious and dissonant tones on the Low Tide Stage. The enigmatic Brock, whose unique personal journey (you can do your own research), has certainly helped guide his passionate lyrics, has led the way for Modest Mouse for 30 years. Though the band is now working through the recent passing of founding member Jeremiah Green, due to cancer, they came through in a big way at BeachLife, with a commanding set that incorporated "Float On," "King Rat," "Dashboard," "Breakthrough," and "Dramamine." Interestingly, Modest Mouse and the Pixies, who both appeared at BeachLife on Friday night, are embarking on a co-headlining national tour, along with Cat power.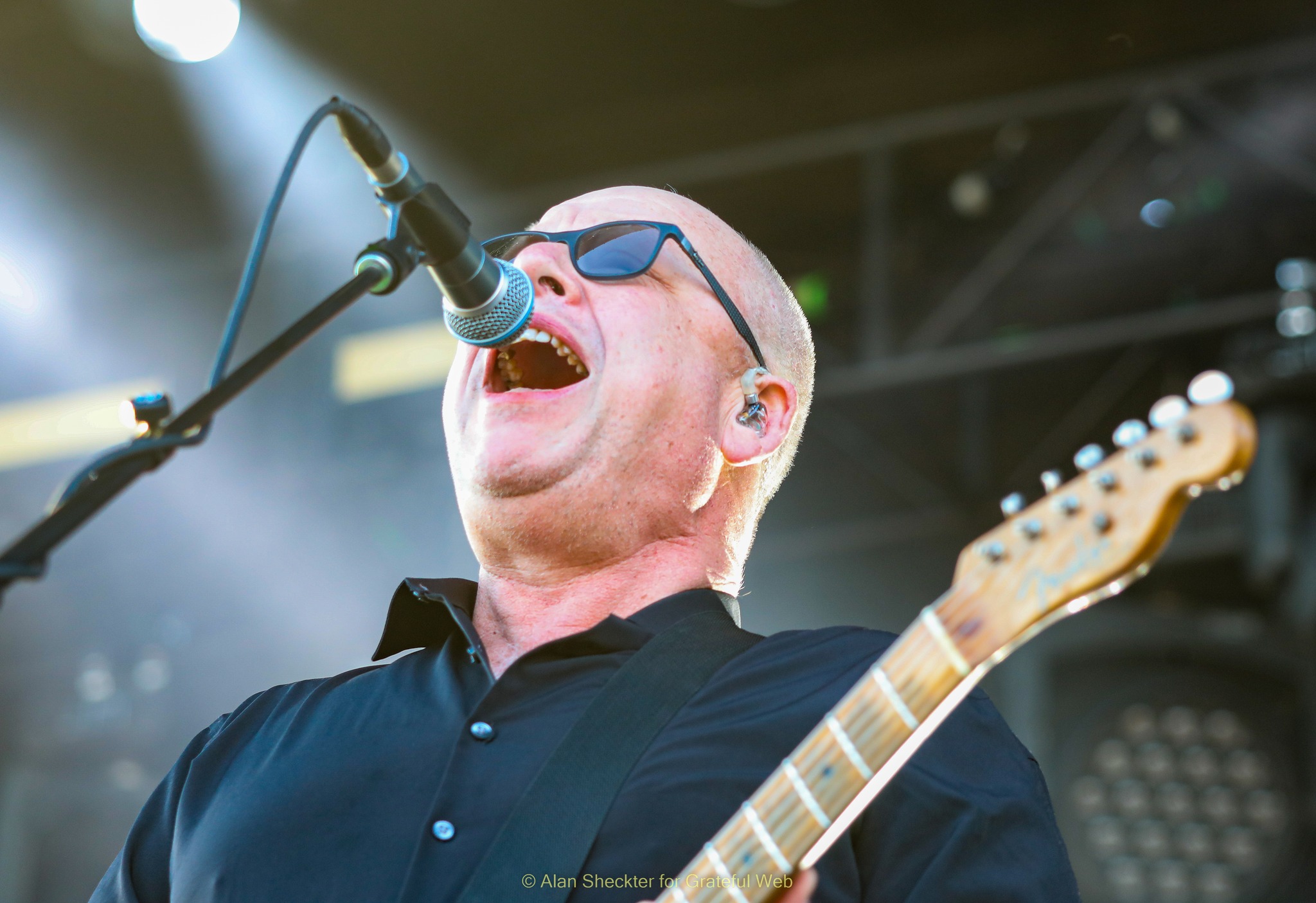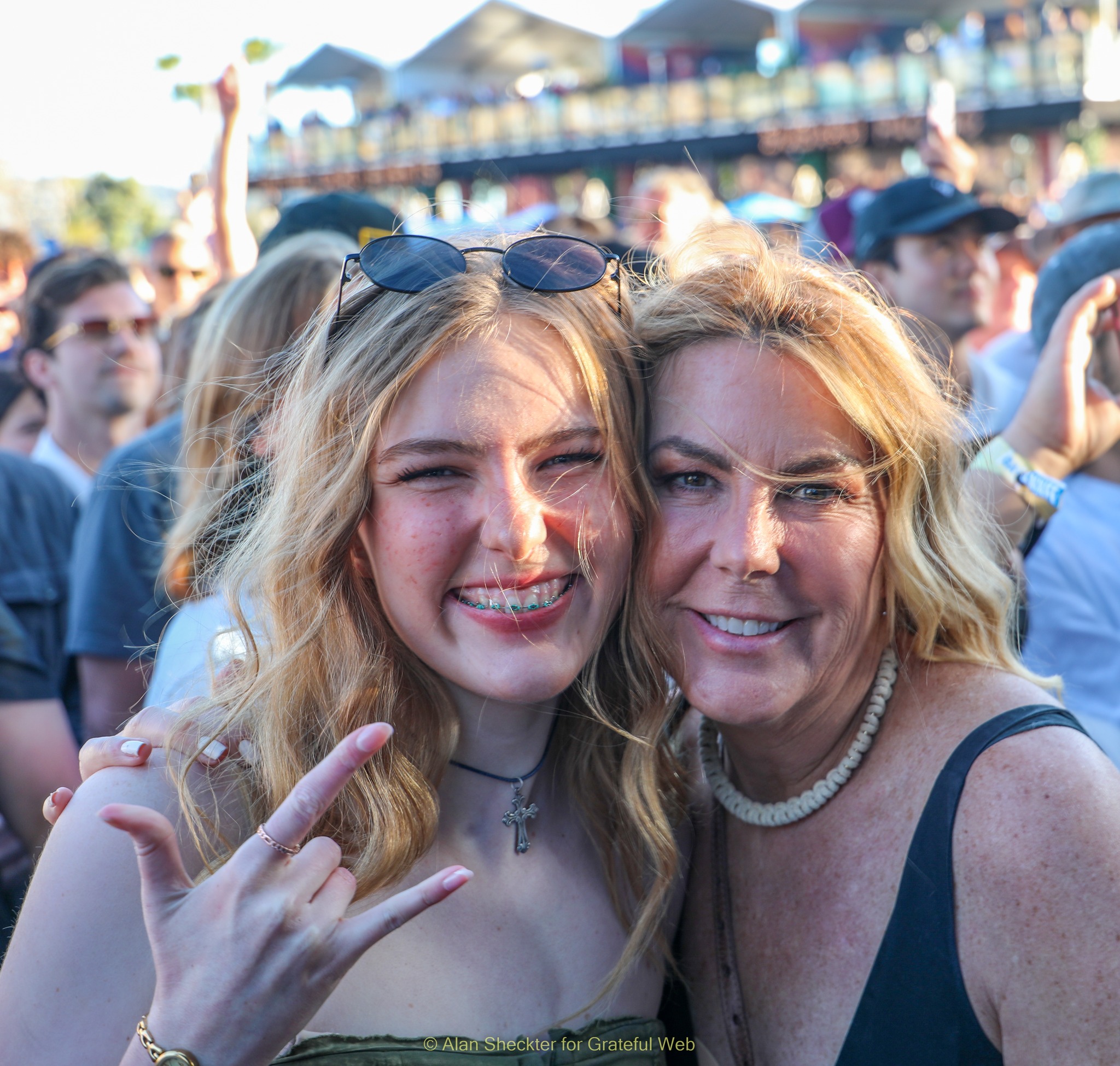 Pixies, 6:30 p.m. – The hard-rocking Pixies, featuring front man Black Francis' hollered vocals and the band's fierce instrumentation, delivered one of the most anticipated sets of the weekend. Performing on the High Tide Stage, and touring in support of their latest project, "Doggerel," the band performed several songs from their first record, from 1988, "Surfer Rosa" ("Bone Machine," "Vamos," and "Where is My Mind?), and more than half the tracks off "Doolittle," their second album, while also throwing in other selections for their long history, such as "Monkey Goes to Heaven," "Debaser," and closer, "Here Comes Your Man."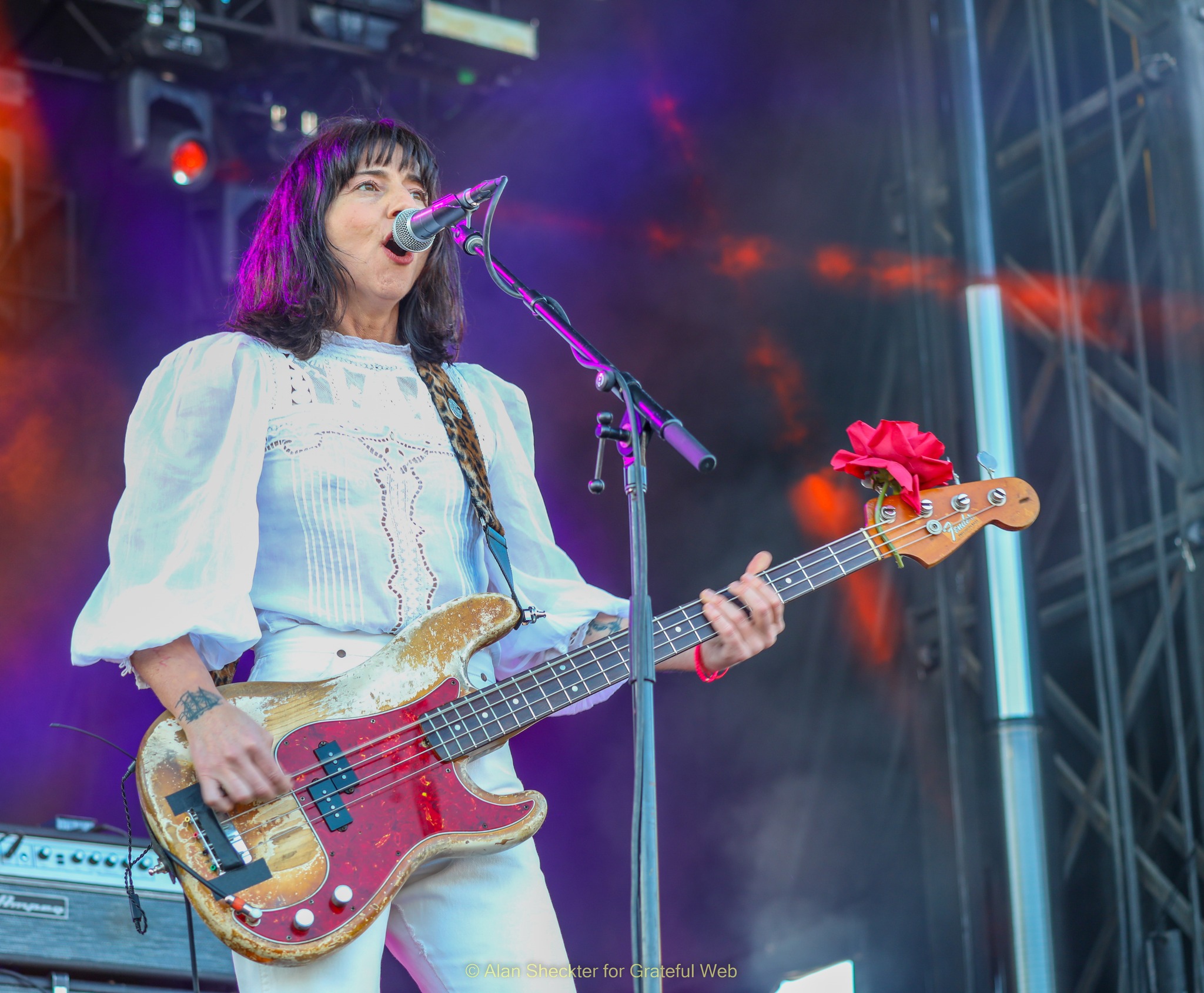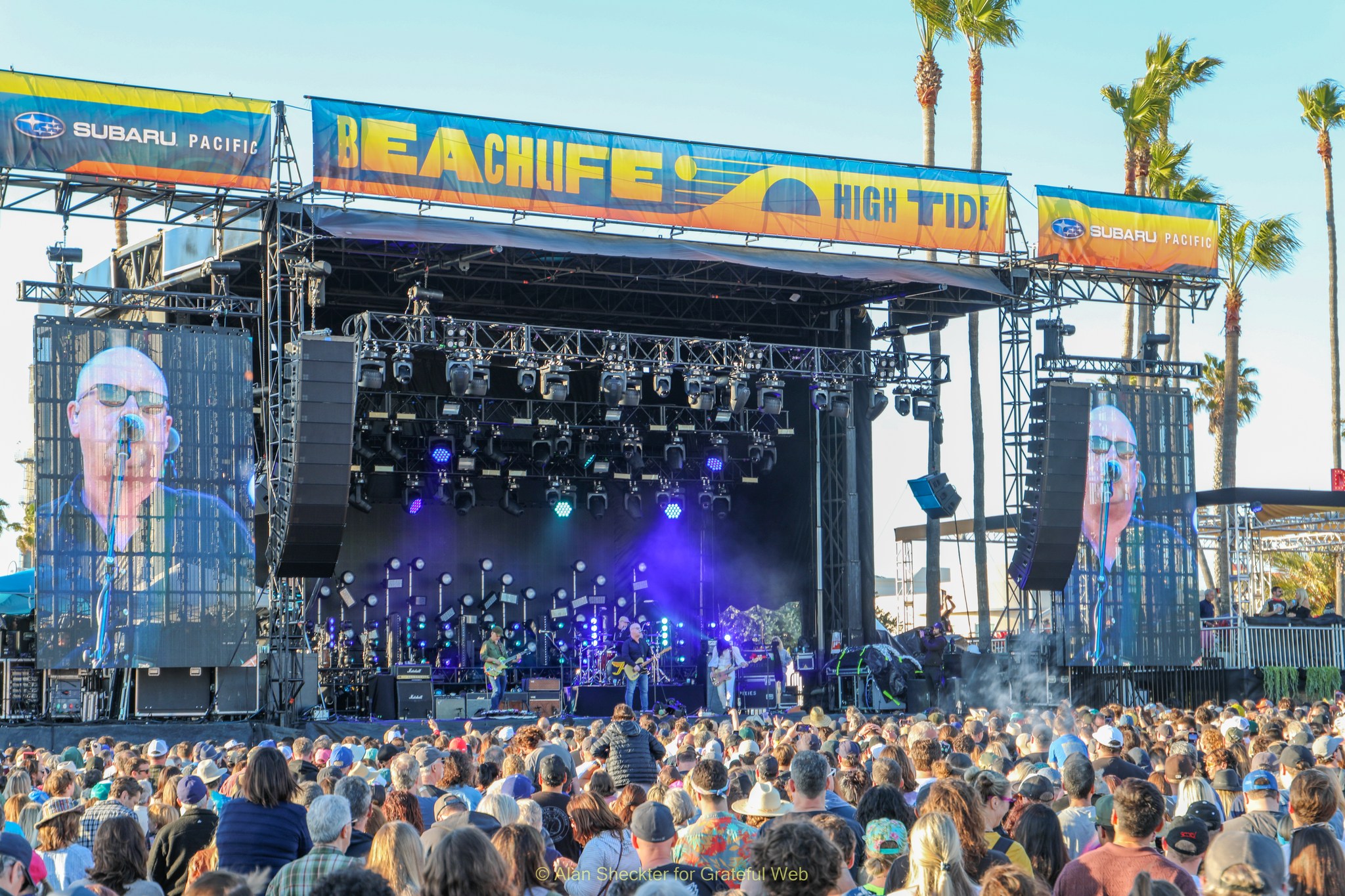 Active from 1986 till 1993 and then from 2004 till now, the band is still led by Black Francis (guitars and vocals), along with Joey Santiago (lead guitar), and David Lovering (drums). Long gone are the days when bassist Kim Deal (later of The Breeders) was with the band, but Paz Lenchantin, with as prefect a pedigree as you'll find for the job, is ideal for the role and, judging by her frequent wide grins, seemed to relish every minute. Apparently more popular now than during their early days when it was they who influenced such bands as Nirvana, Radiohead, and Weezer, the Pixies delivered on their mode of incorporating quiet verses followed by aural cascades of explosiveness. Indeed, the late Kurt Cobain, discussing the hit, "Smells Like Teen Spirit," was quoted in a 1994 Rolling Stone interview, "I was trying to write the ultimate pop song. I was basically trying to rip off the Pixies. I have to admit it (smiles)."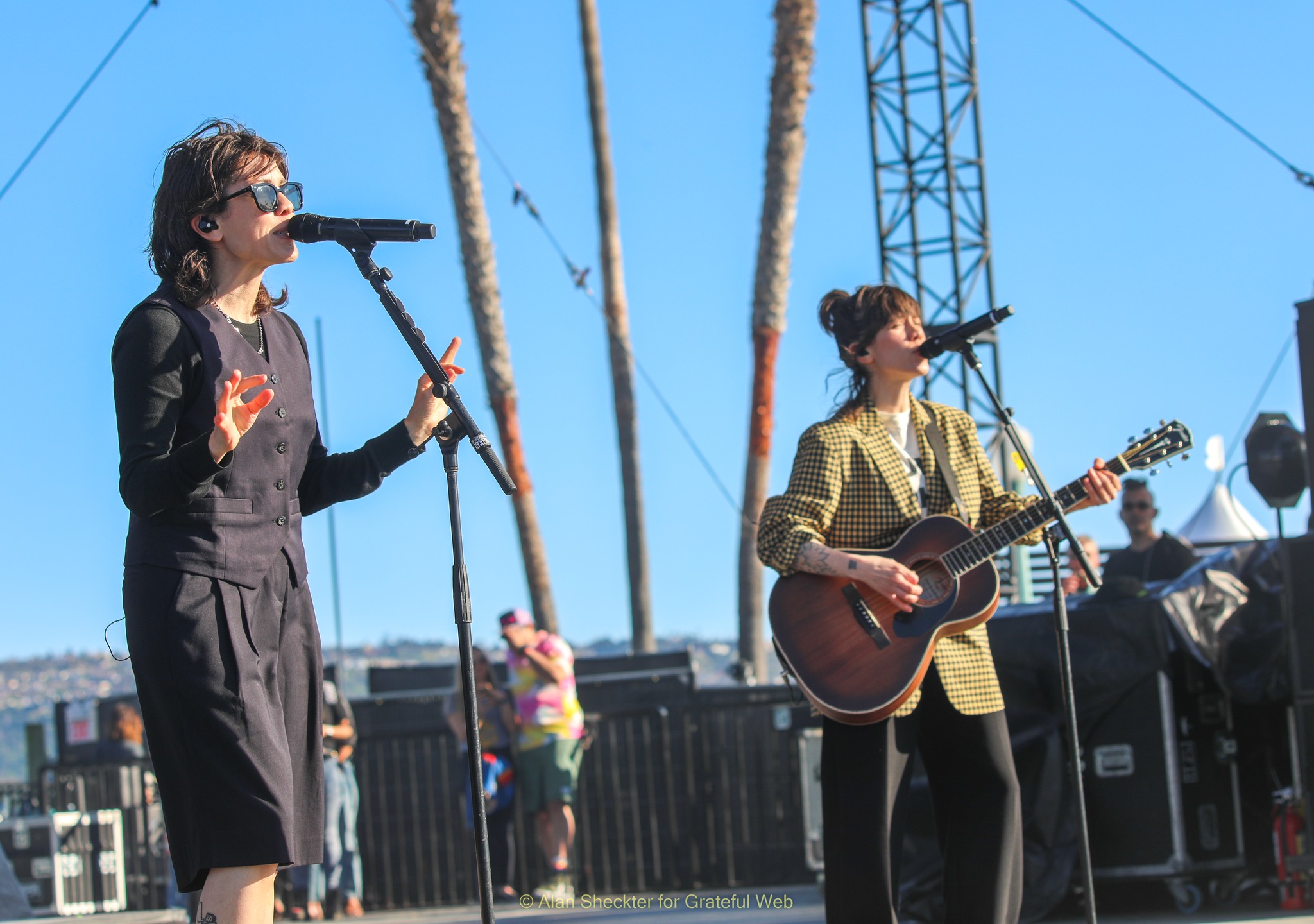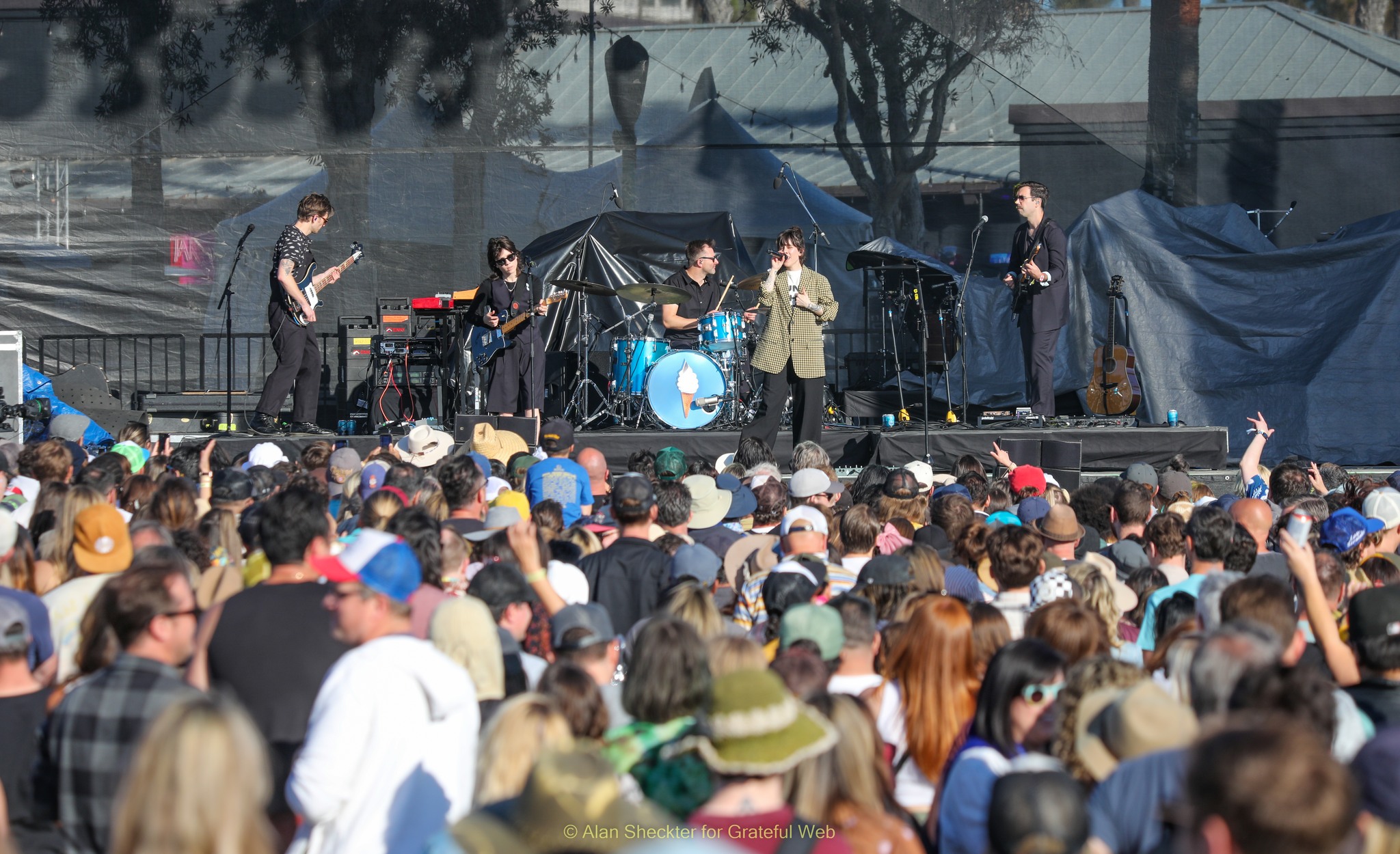 Tegan and Sara, 5:30 p.m. – Tegan and Sara Quin's Low Tide appearance, part of their Crybaby Tour (the title of their most recent release), was a passionate and satisfying alt-synth-pop/rock package that highlighted their songwriting prowess. Opening with the irresistible "You Wouldn't Like Me," and backed by string instrumentation, the twins traded off on lead vocals and offered plenty of guitar strumming. With a legion of fans showing their allegiance up front during their performance, Tegan and Sara's set included such favorites as "Back in Your Head," The Con," and "Boyfriend." They closed with two of their most well-known tunes, "Walking With a Ghost" and "Closer." Tegan and Sara, whose "High School" is streaming on Amazon Freevee (formerly IMDb TV), are set to release "Junior High: The Graphic Novel," on May 30.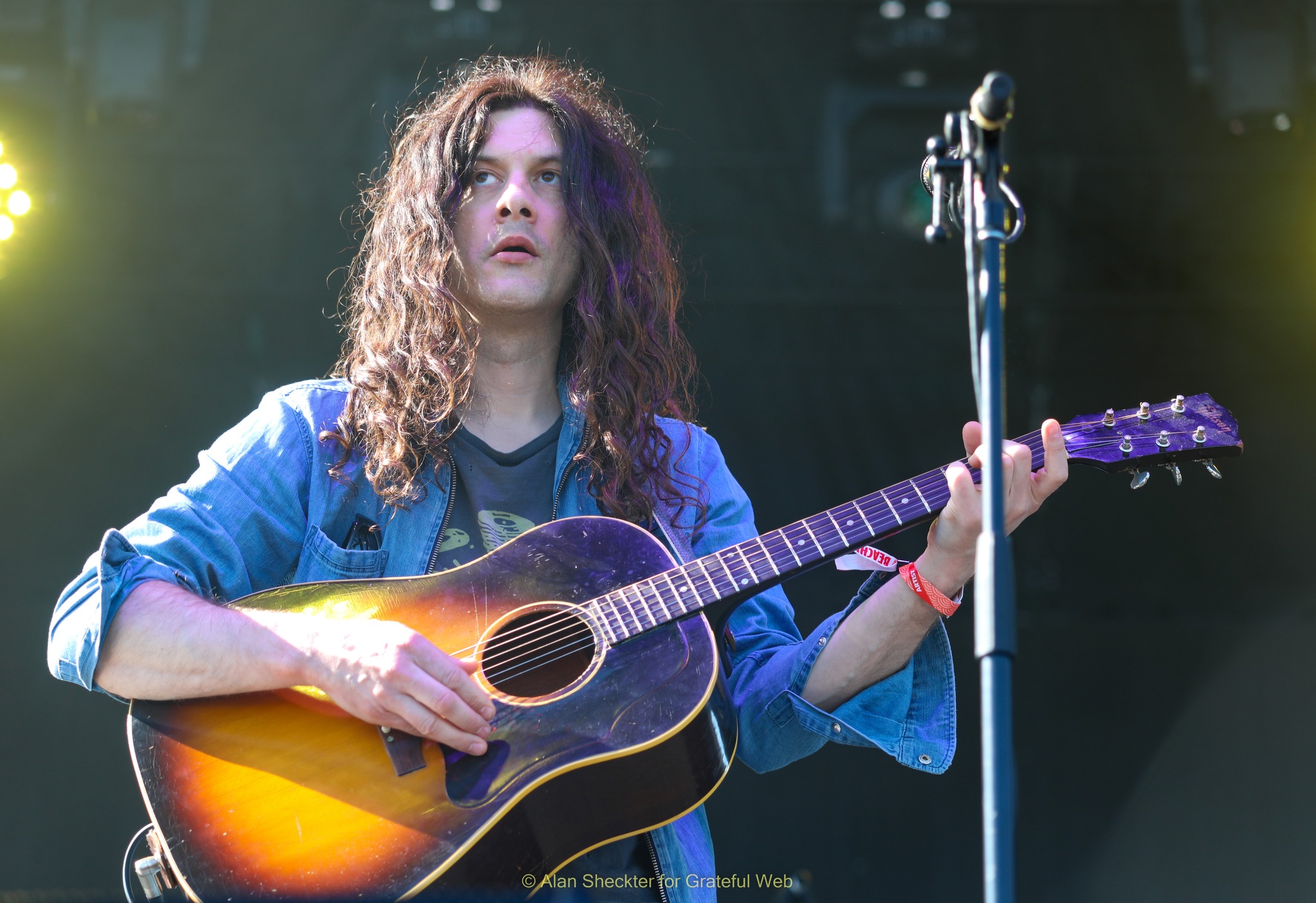 Kurt Vile, 4:30 p.m. – Along with his band, The Violators, Vile delivered a heady set on the High Tide Stage. A former guitarist and keyboardist for The War on Drugs, he left the band in 2009, Vile and the band (Jesse Trbovich, Kyle Spence, and Adam Langellotti) offered impassioned vocals while accompanying himself on both electric and acoustic guitars. Sadly, of note, Rob Laakso, who played with Vile for 10 years through 2021, passed away from cancer at the age of 44, on May 4, 2023 – the day before this performance.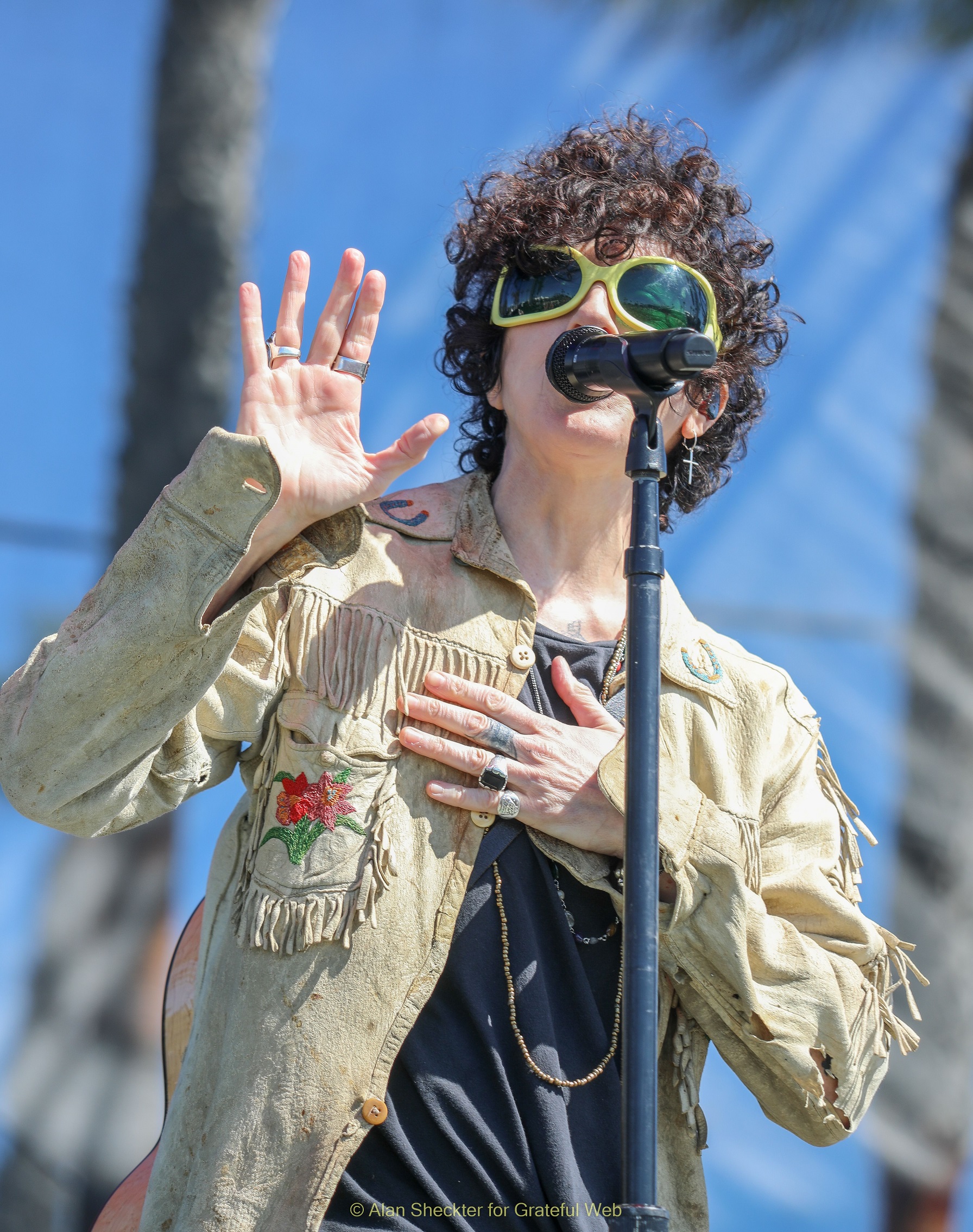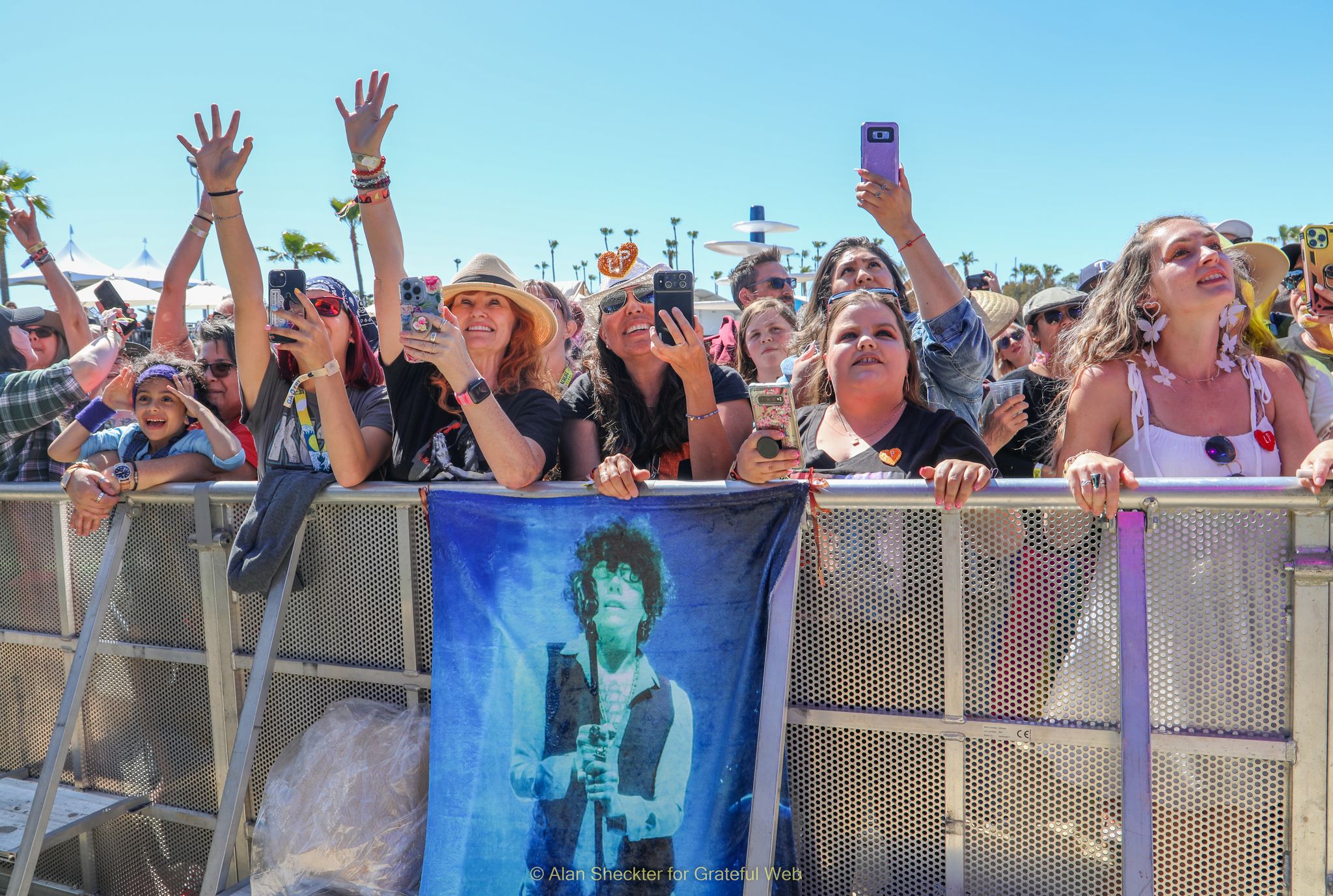 LP, 3:30 p.m. – Charismatic and visibly appreciative of the crowd, singer/songwriter LP delivered a fine Low Tide Stage performance, Friday afternoon. The gender-neutral performer, who is headed to Europe for a big summer tour, passionately sang, rocked, and, along with a band of four dished out a set of originals, including the brand-new single, "Golden," which will likely be part of a new album, set for a September 2023 release. Other notable set inclusions were "Lost on You," "Muddy Waters," "Girls Go Wild," and "No Witness," which segued into "Strange."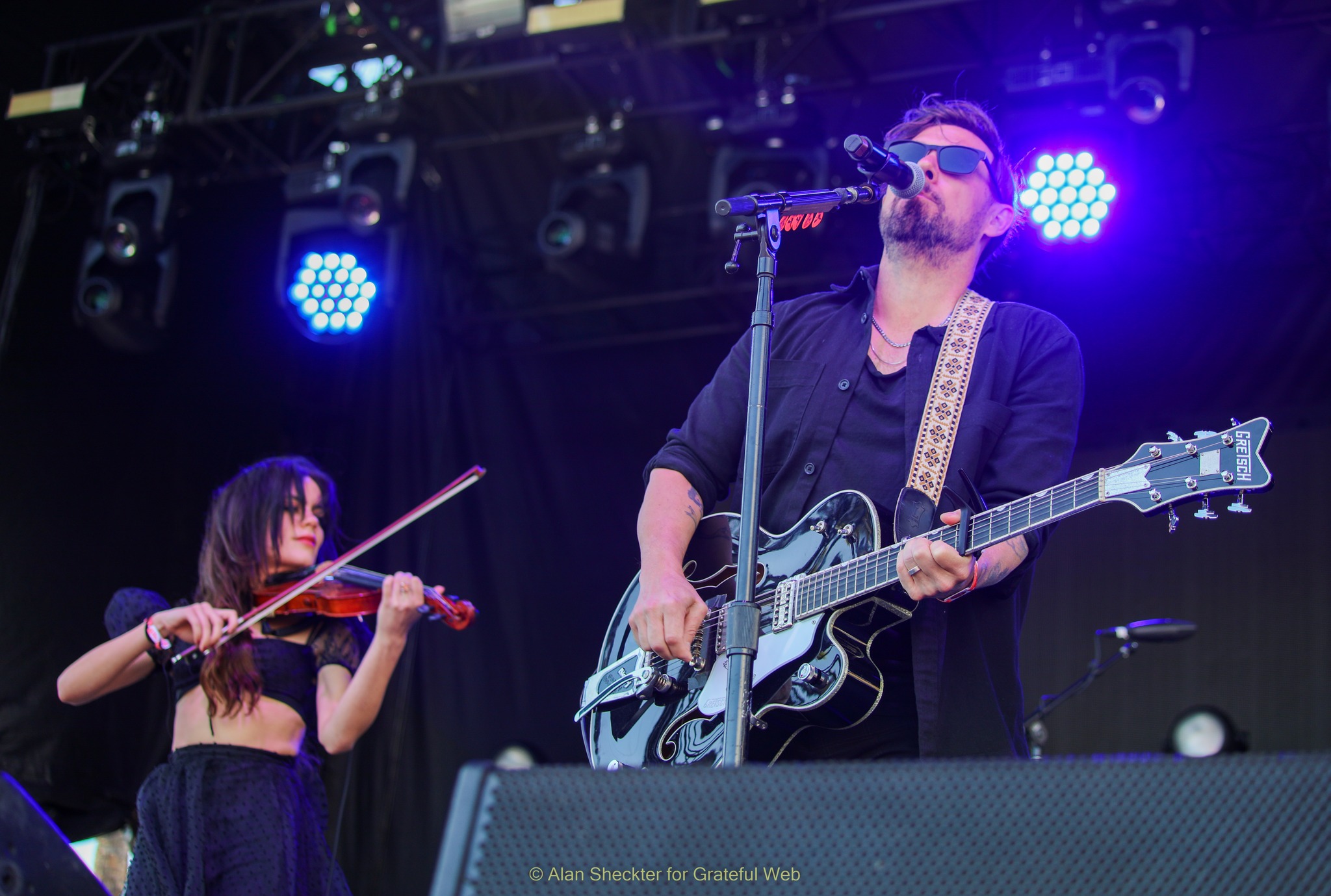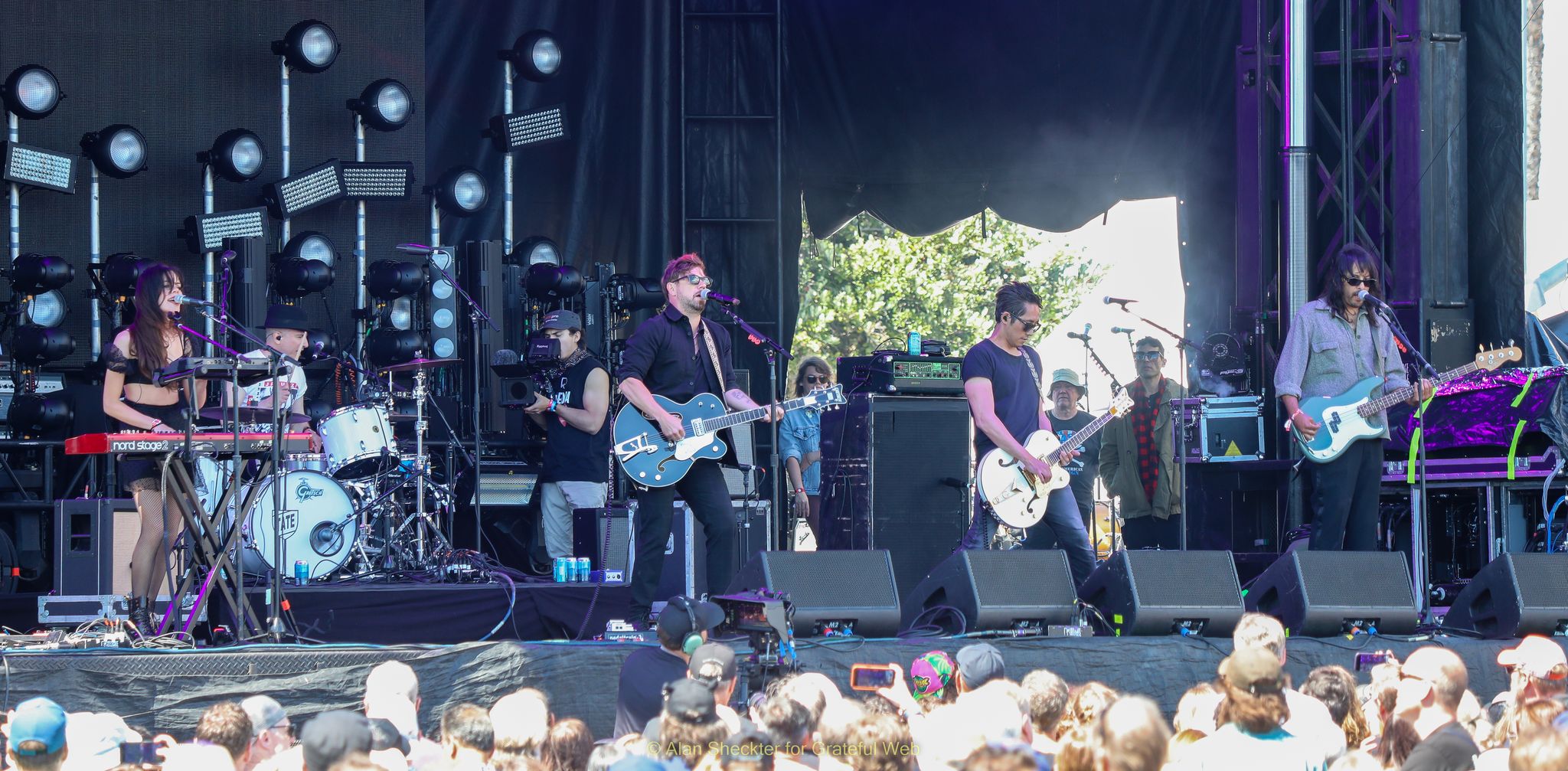 The Airborne Toxic Event, 2:30 p.m. – Hailing from Los Angeles, the popular five-piece post-punk rock band consists of founding members Mikel Jollett (vocals, guitar, keyboards), Steven Chen (guitar, keyboards), and Daren Taylor (drums), along with Adrian Rodriguez (bass, backing vocals), and Mimi Peschet (violin, keyboards, backing vocals). They touched on such songs as "Changing," "Come on Out," and "Wishing Well, as well as The Crickets'/Bobby Fuller Four's "I Fought the Law." They closed with "Sometime Around Midnight." Of note is Jollett published in 2020, "Hollywood Park," a  New York Times bestselling memoir about his life in a California commune that morphed into an infamous and dangerous cult.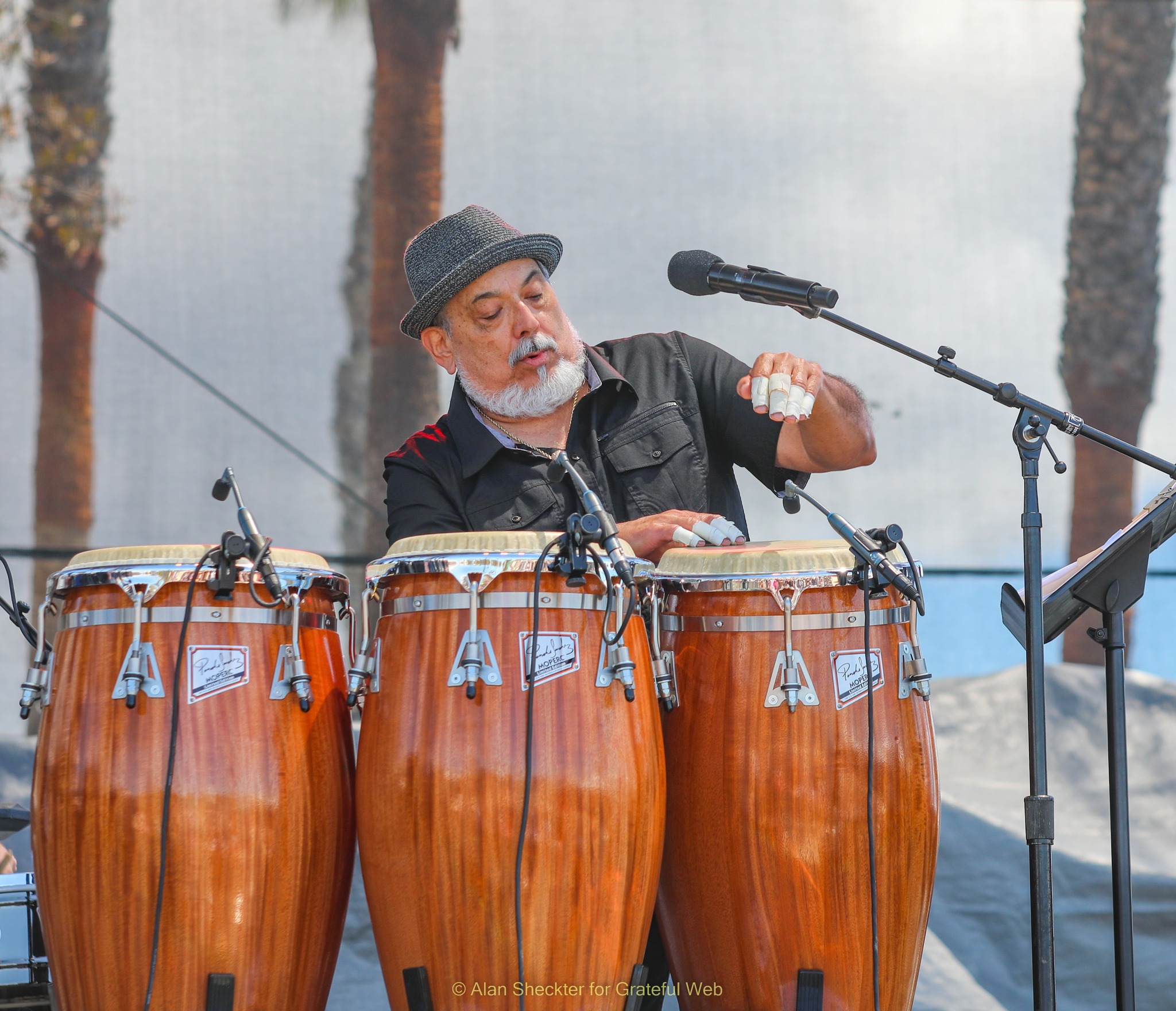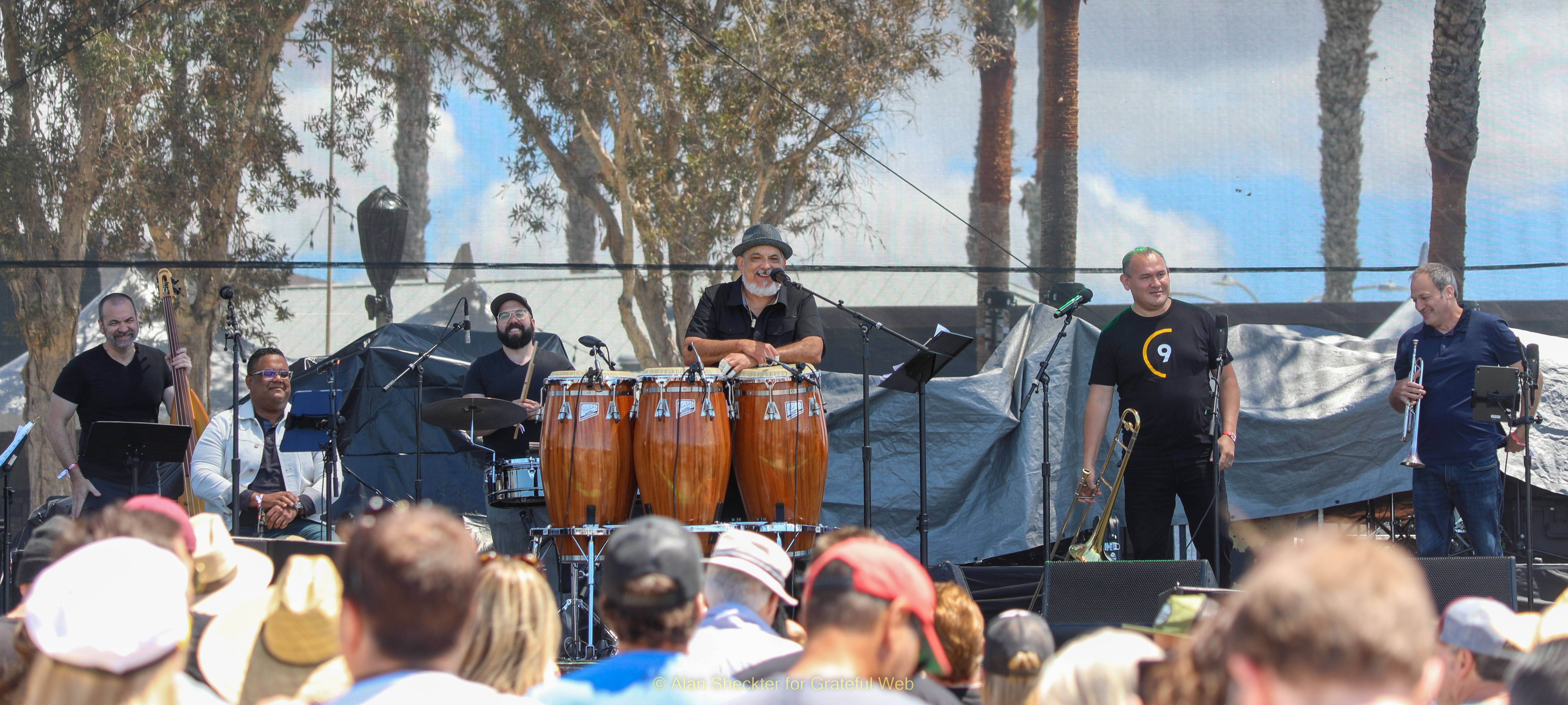 Poncho Sanchez, 1:30 p.m. – Latin jazz conga player and band leader Poncho Sanchez, who also performed at BeachLife in 2019, added another musical varietal to this year's fest experience early Friday afternoon. Influenced by such trendsetting jazz musicians as Mongo Santamaria, Tito Puenten and Cal Tjader, Sanchez is a long-standing luminary among Los Angeles' lively Latin music scene. He has since gone on to become one of the most respected and influential percussionists in the industry, receiving numerous accolades for his work. His set was extremely enjoyable.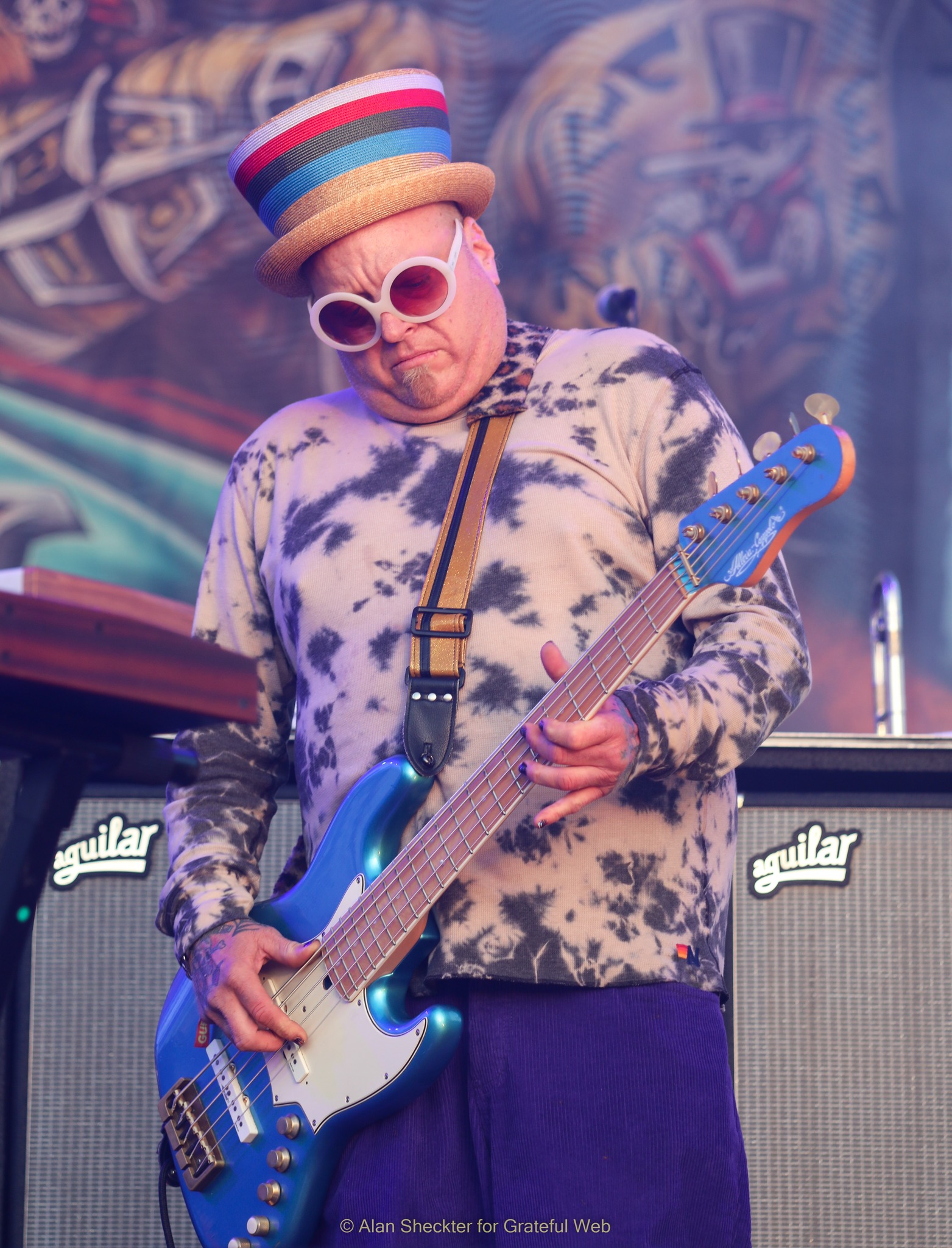 ALSO ON SATURDAY: Sublime With Rome, 7:20 p.m. – For most everyone in the crowd on the expansive beach in front of the Low Tide Stage, this was a Sublime concert. But as bass player Eric Wilson is the only remaining member of Sublime, and Rome Ramirez is the vocalist and front man of this band, plus the all-too-familiar-these-days legal challenge to the Sublime name from the estate of Bradley Nowell of the original band, they have since 2010 been called Sublime With Rome.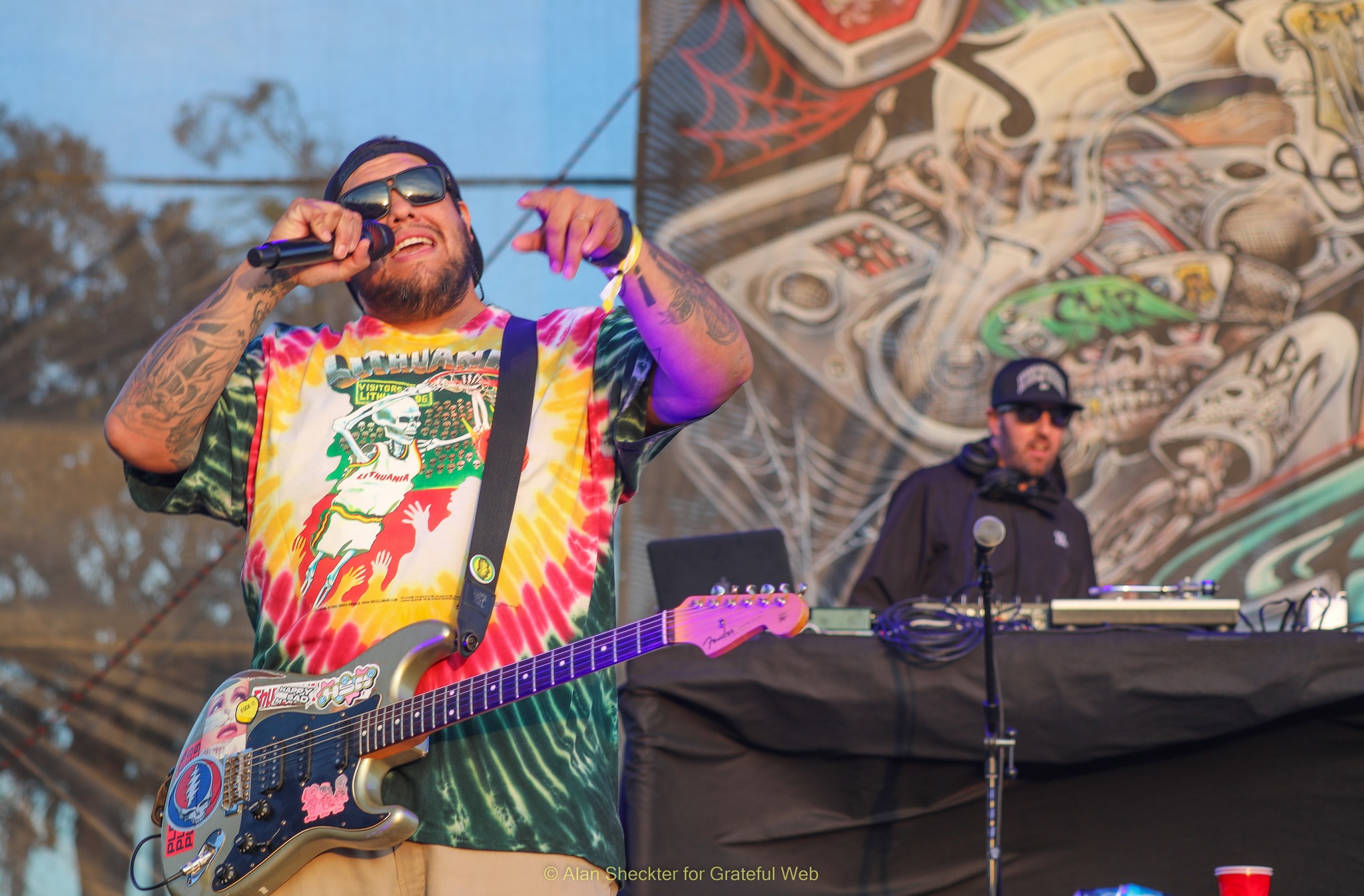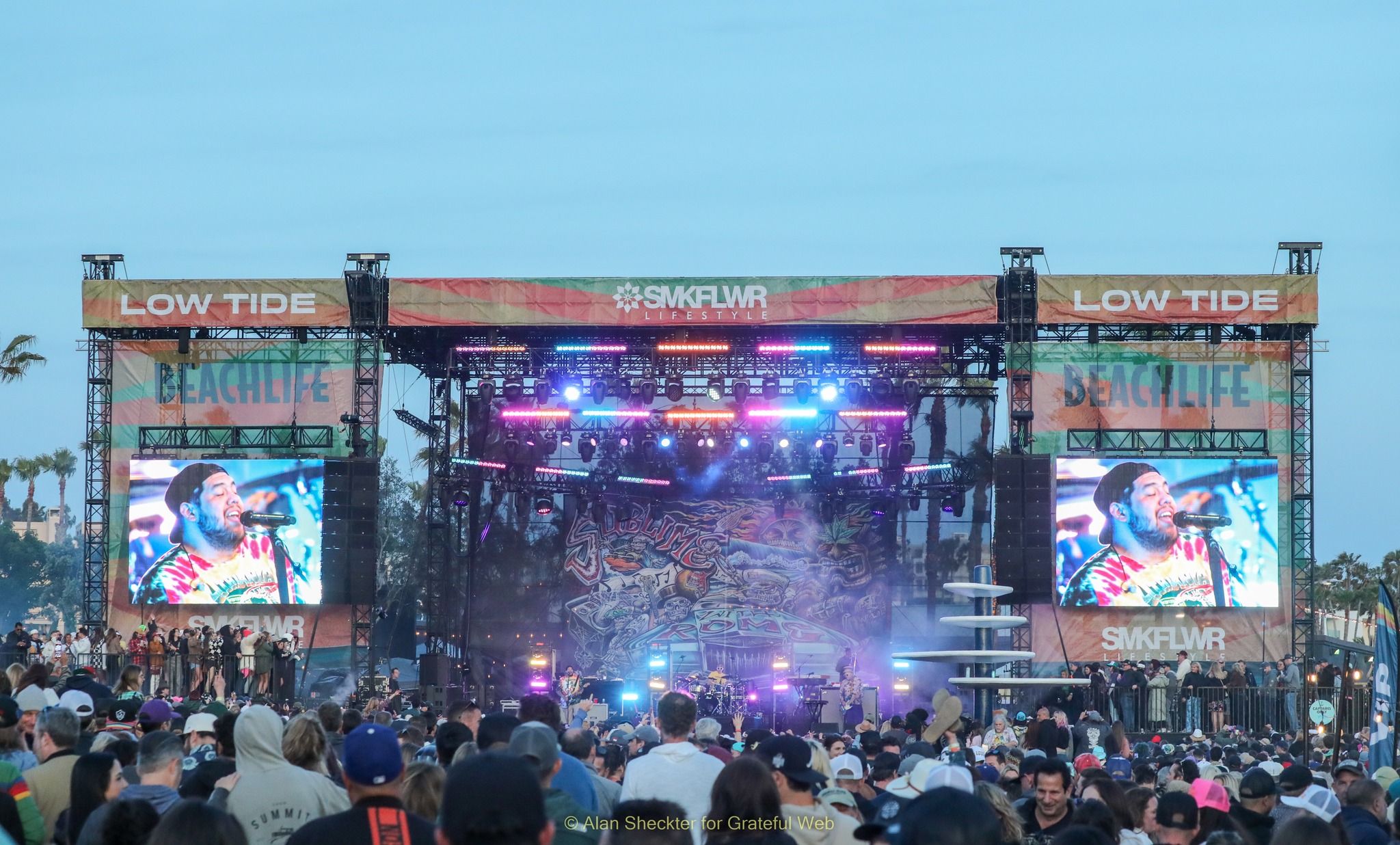 Sporting a 1992 Grateful Dead Lithuania Olympic basketball tie-dye, Rome led the ska-punkers with a lively set, with the vibe going over the top for the final three pieces of music, "Doin' Time," "What I Got," and "Santeria." For those keeping score, of the more than two dozen songs the band ran through in 90 minutes, essentially covering Sublime's debut "40oz. to Freedom" album from 1992, all were Sublime tunes, except for a few rootsy throwback covers, including those by the Grateful Dead (a rapid-fire, ska version of "Scarlet Begonias"), Toots & the Maytals ("54-46 – That's My Number"), B. B. King ("What Happened"), and The Melodians ("Rivers of Babylon"). They also performed a cover of "Smoke Two Joints," the cannabis-novelty devotional that was a Sublime staple.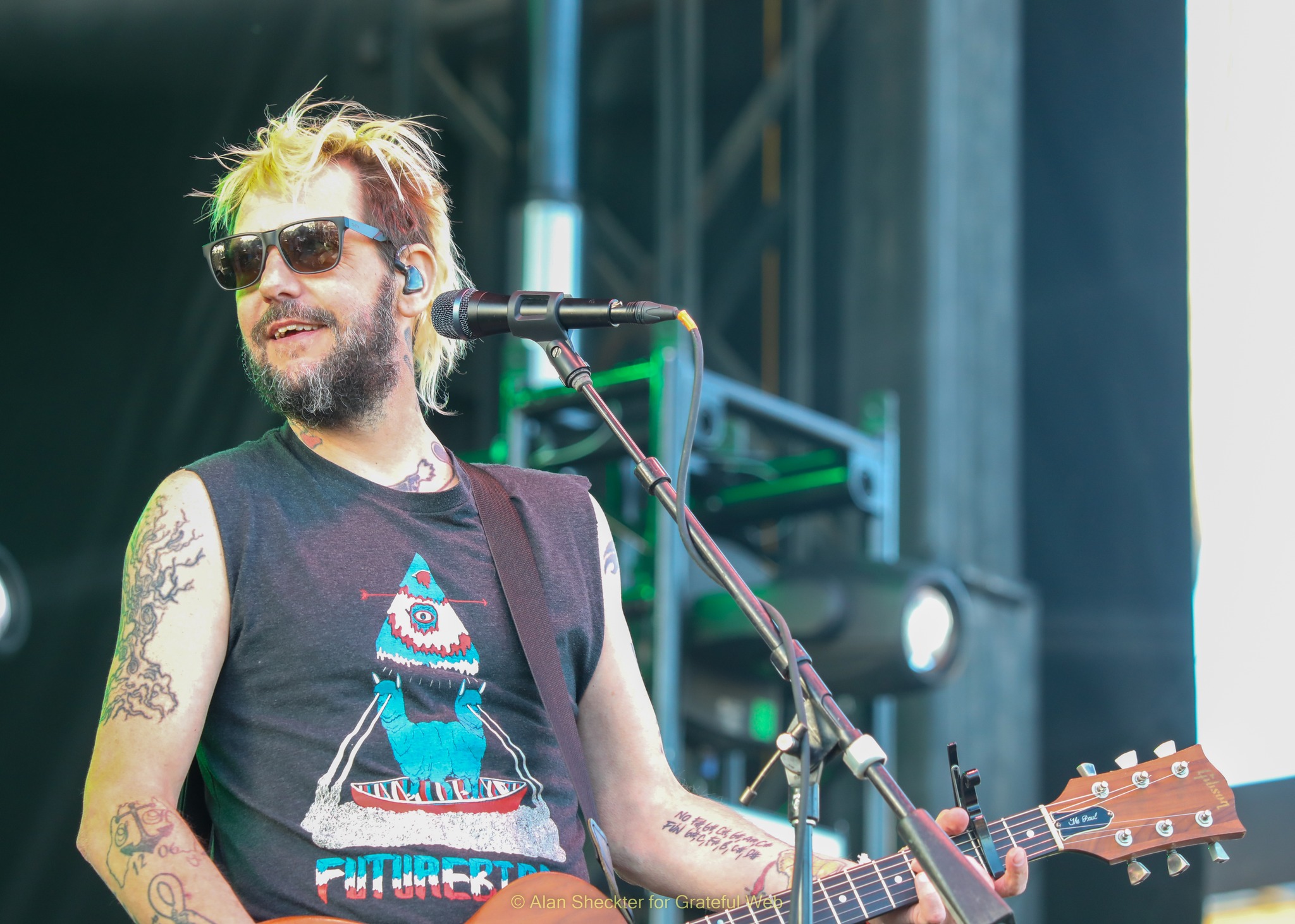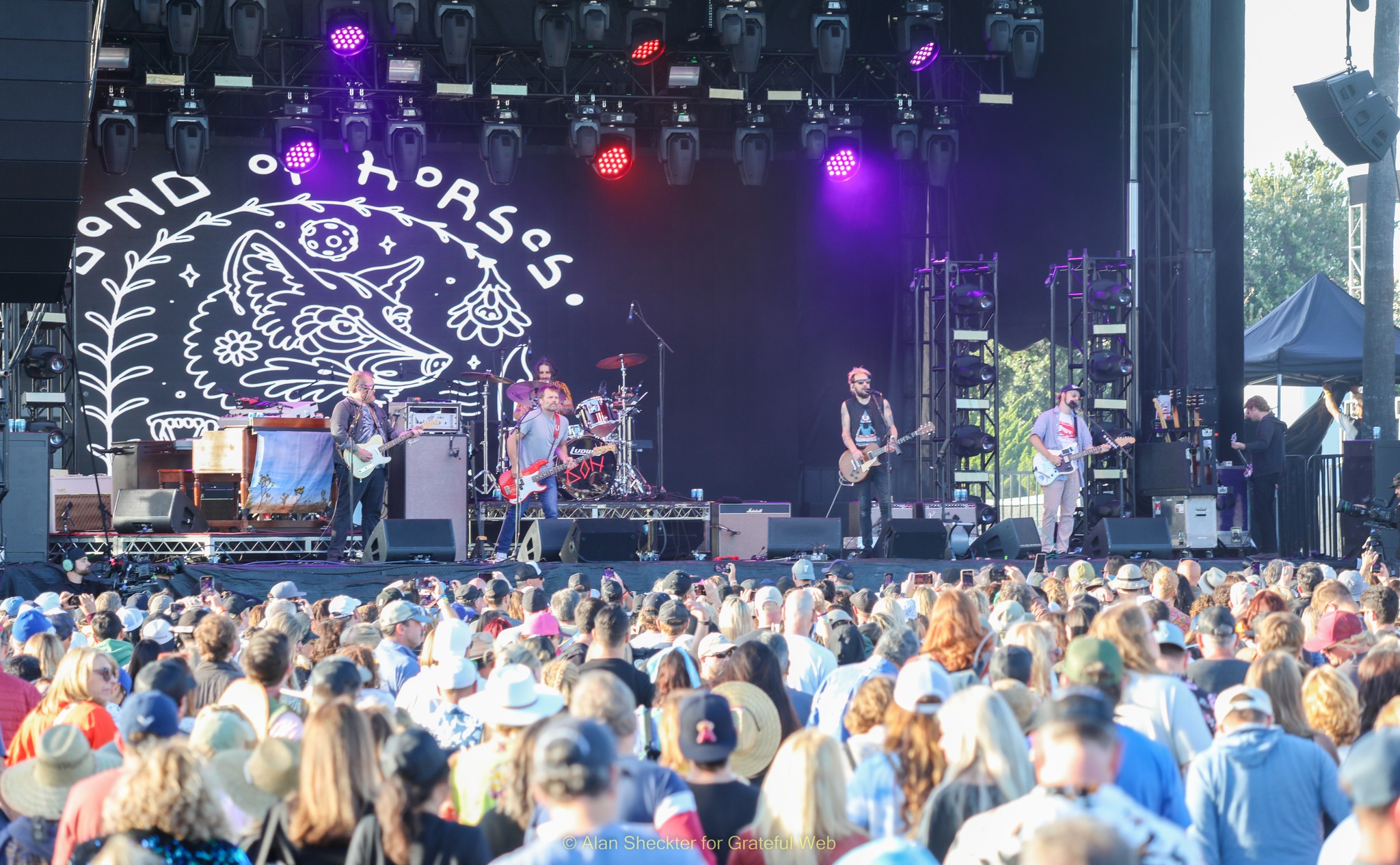 Band of Horses, 6:15 p.m. – Led by Ben Bridwell, alt-rockers Band of Horses drew a lot of attention during their High Tide Stage set. Through a flurry of band personnel changes over the years, Bridwell has kept the band, and its sound, intact. The energetic set of originals, delivered plenty of selections from their 2022 release, "Things Are Great," such as "Is There a Ghost," "No One's Gonna Love You," and "The Funeral." The band closed with a bang, covering The Stooges 1969 rocker, "I Wanna Be Your Dog."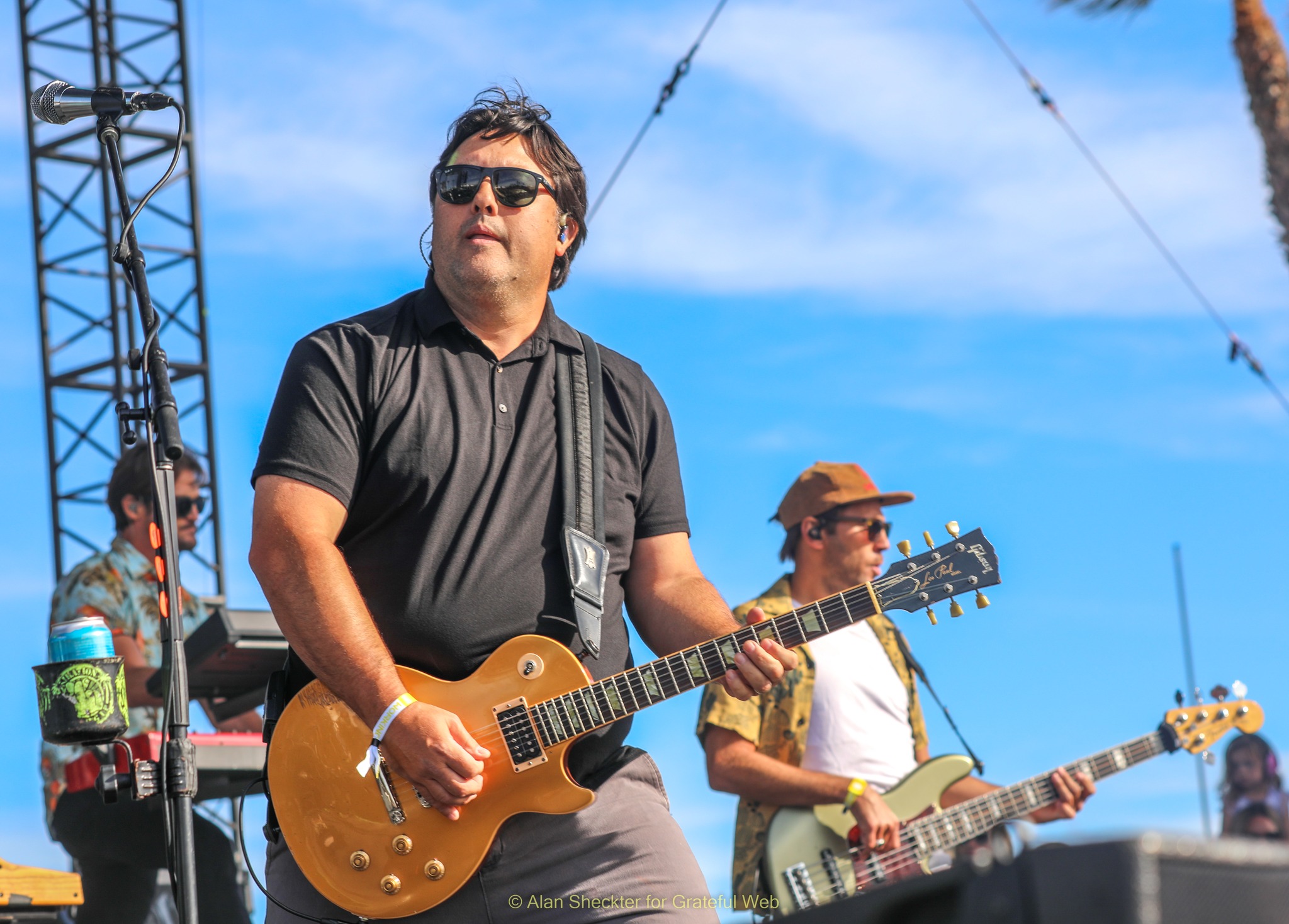 Iration, 5:10 p.m. – As all of the bandmates hail from Hawaii, Iration delivered a solid set of dub/reggae/rock mixed with island sounds, which were appreciated by the assemblage in front of the Low Tide Stage. Micah Pueschel (guitar/lead vocals), led the band in a set of original material including "Time Bomb," "Automatic," and "Summer Nights," as well as a closing cover of Tom Petty & the Heartbreakers, "Mary Jane's Last Dance."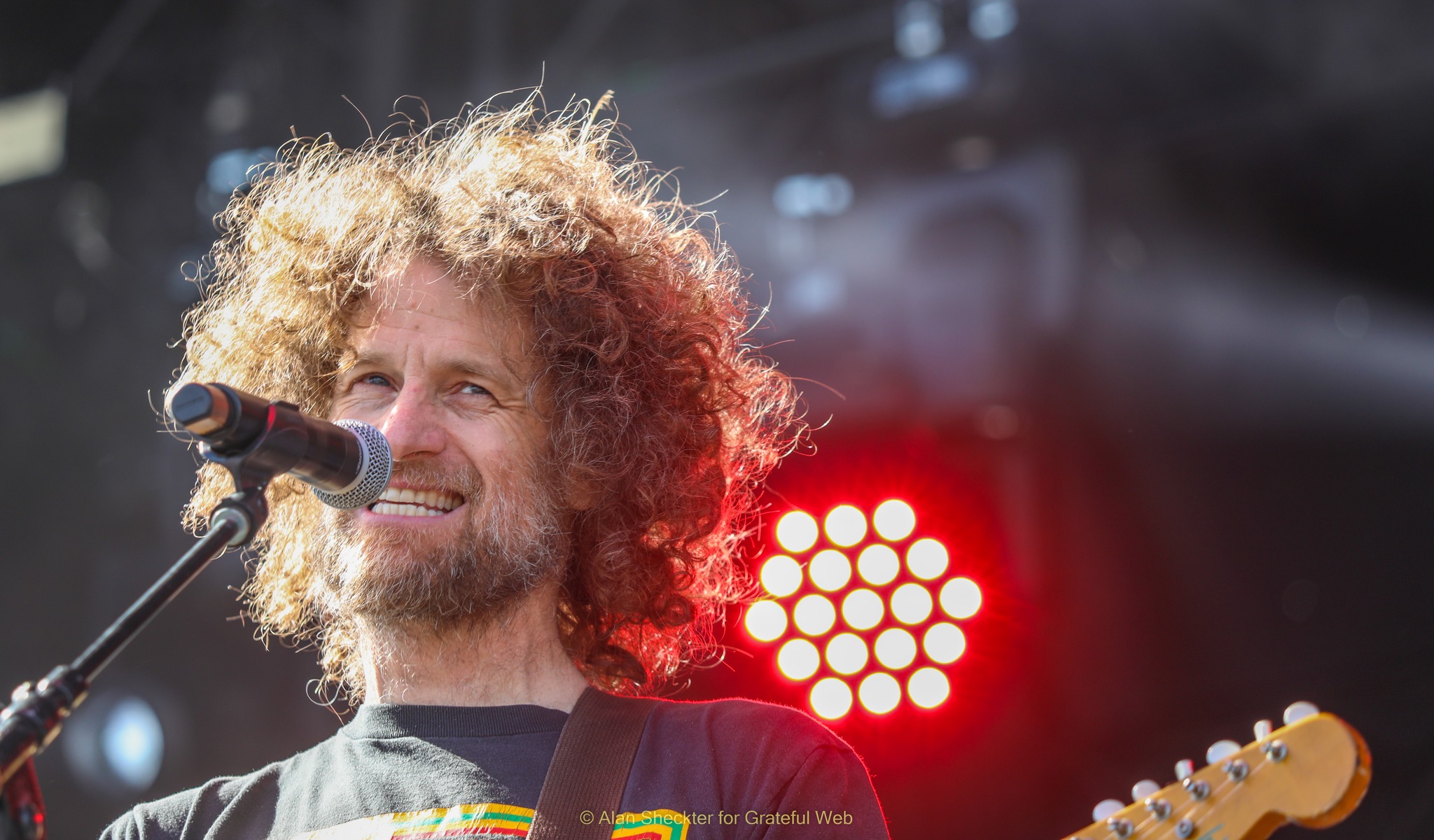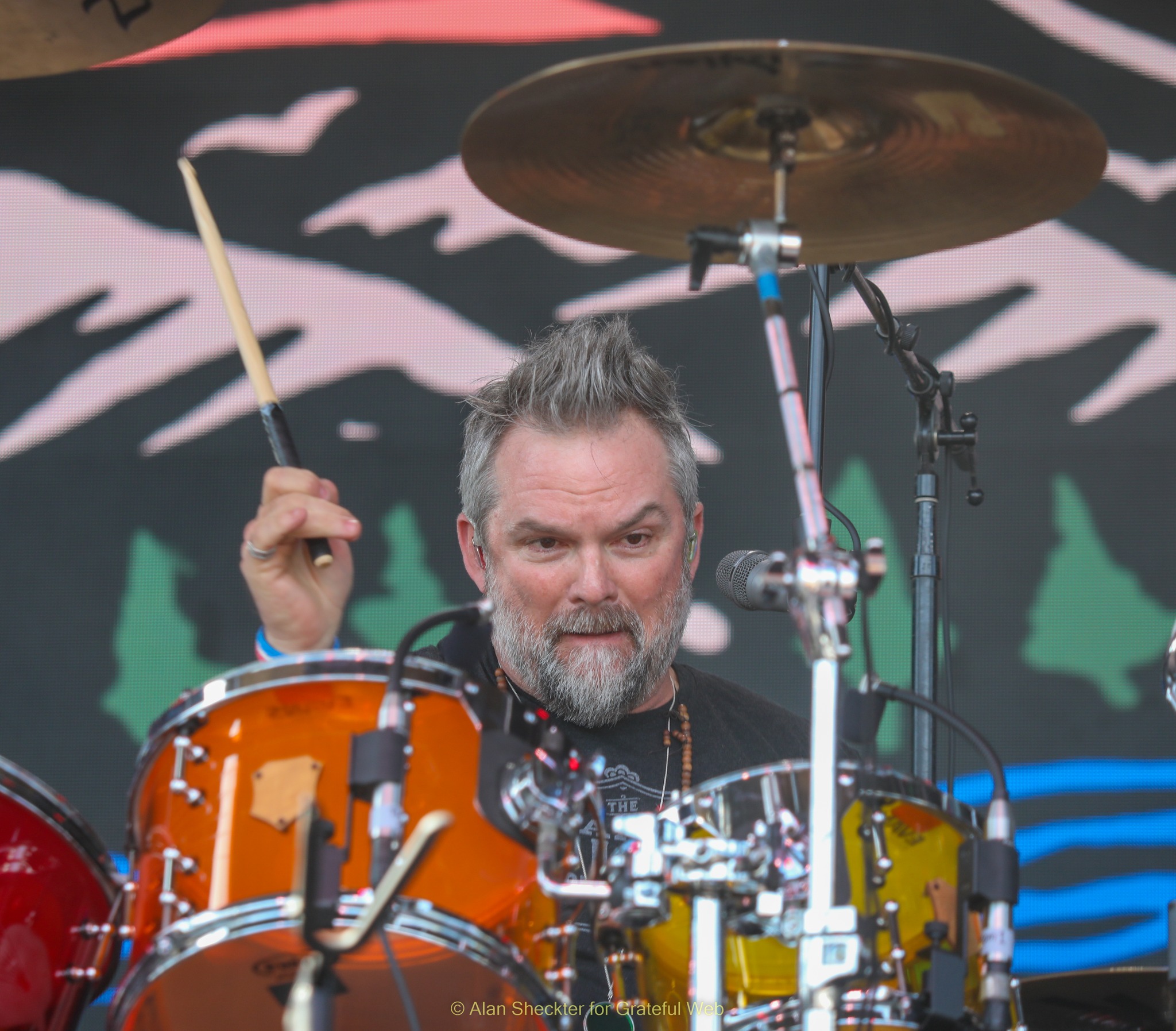 Dispatch, 4:10 p.m. –  Led by Chad Stokes and Brad Corrigan, Dispatch, an indie band that blends a unique mix of rock, funk, reggae, rap, and folk, has been dubbed "The biggest band nobody's heard of." Thanks to Napster and other early 2000's peer-to-peer file-sharing services, they reportedly drew 150,000-plus to their "farewell concert" in 2004, and sold out a three-night Zimbabwe-relief charity run at Madison Square Garden in 2007. Also known for their humanitarian advocacy, Dispatch made an indelible rocking impression at BeachLife. Their High Tide Stage set contained "Open Up," "Break Our Fall," "Midnight Lorrie," "Only the Wild Ones," and "The General."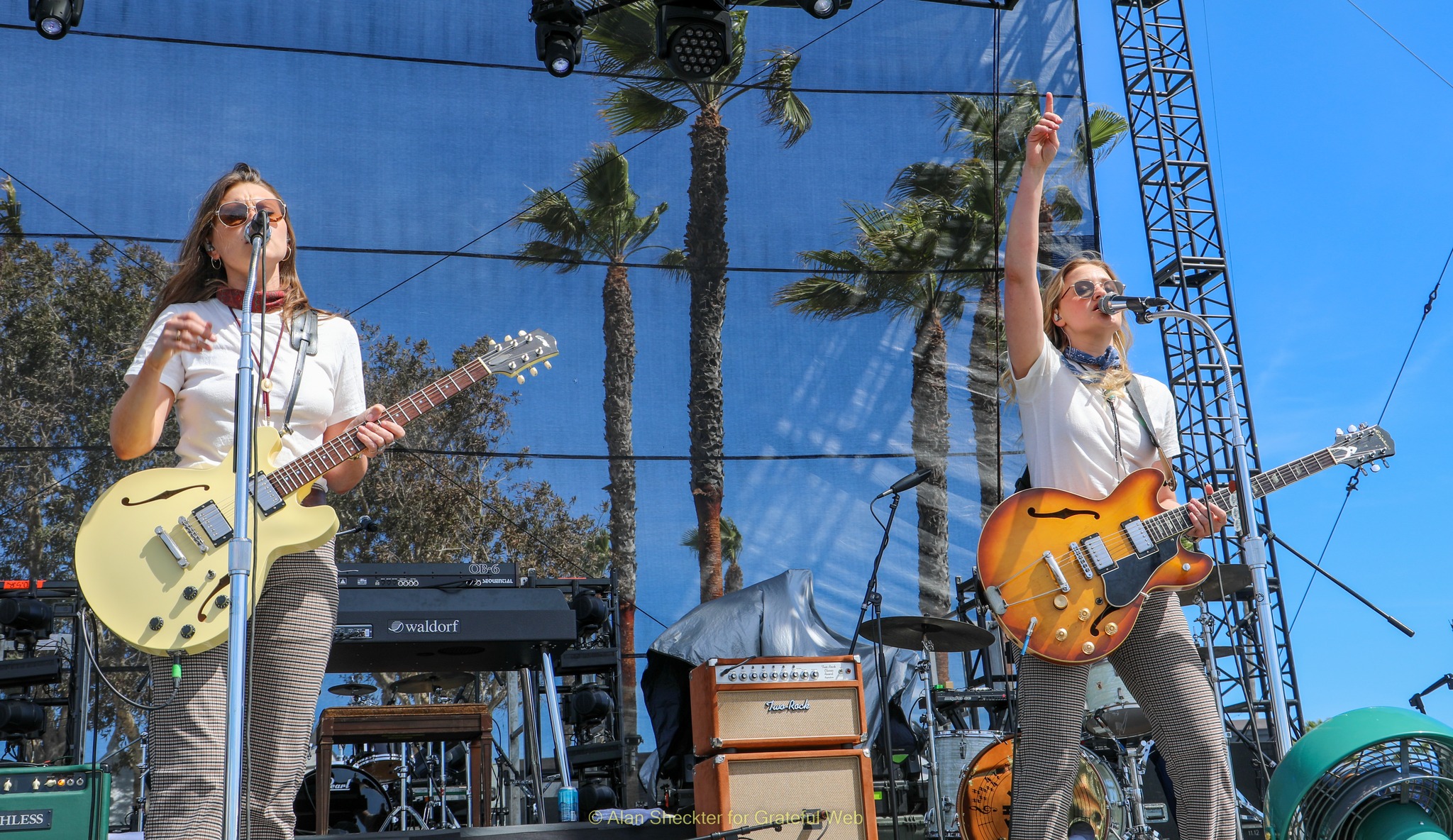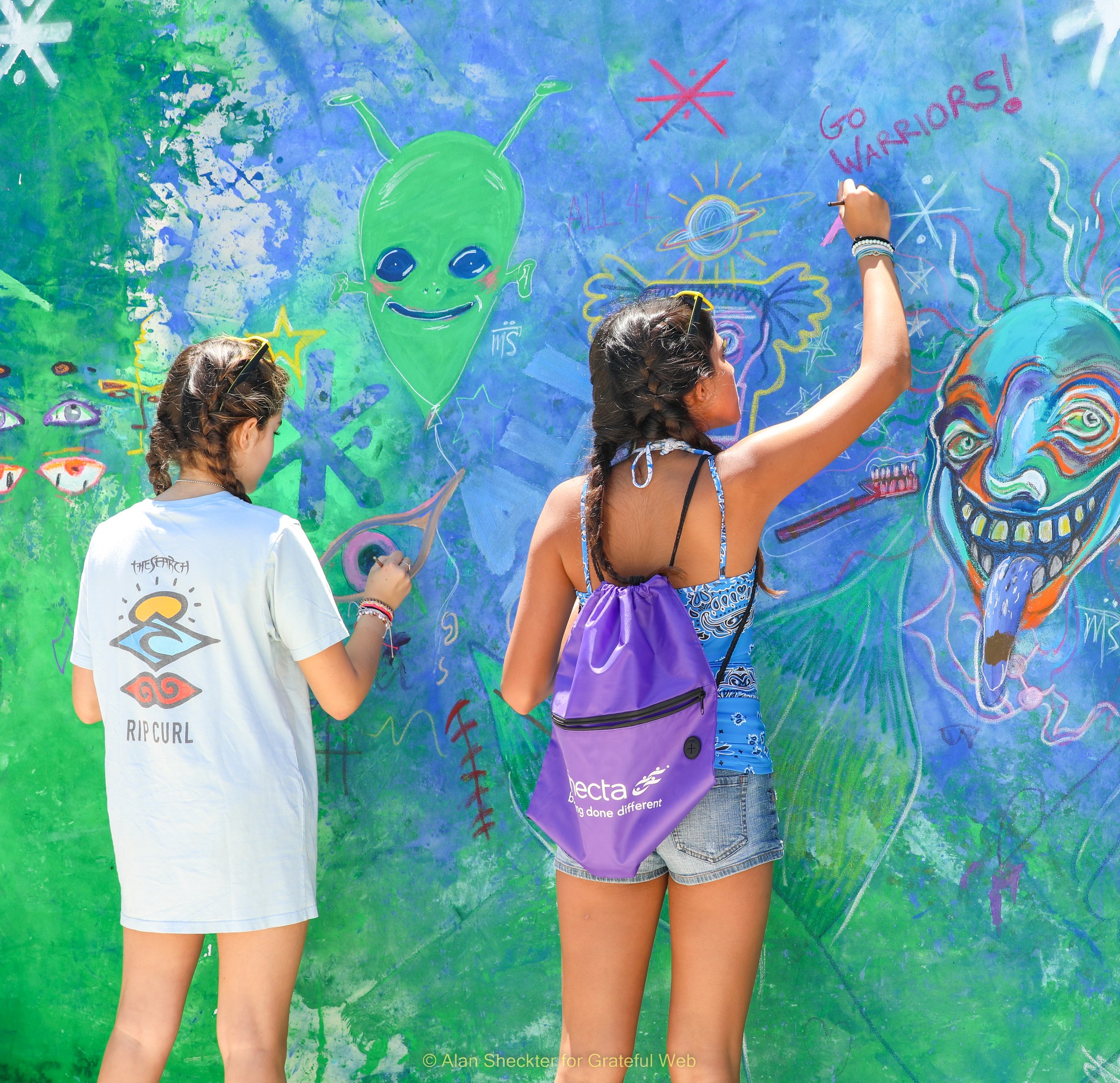 Aly & AJ, 3:10 p.m. – Featuring a whole host of songs from their brand-new "With Love From" project, Americana/indie-popsters Aly & AJ showed off their songwriting chops at the Low Tide Stage. The sisters, Aly and AJ Michalka, are from Torrance, the beach town to the immediate south and east of BeachLife's Redondo Beach. Progressive-cause advocates, and stars of a Disney Channel movie back in 2006, Aly & AJ have in the past covered many different artists, but kept their BeachLife set to all originals. In addition to selections from the new record, the duo also performed "Take Me" and "Potential Breakup Song."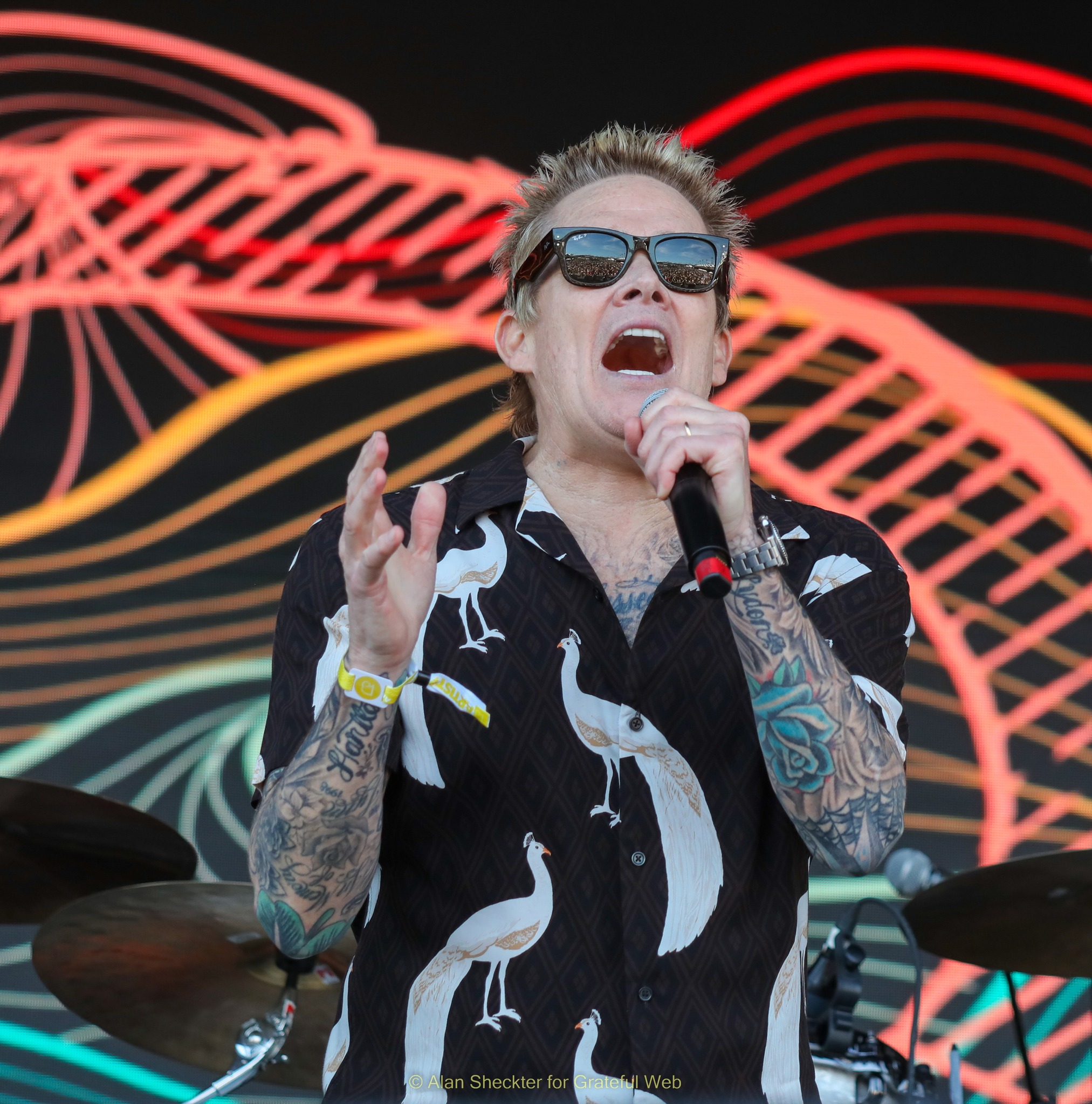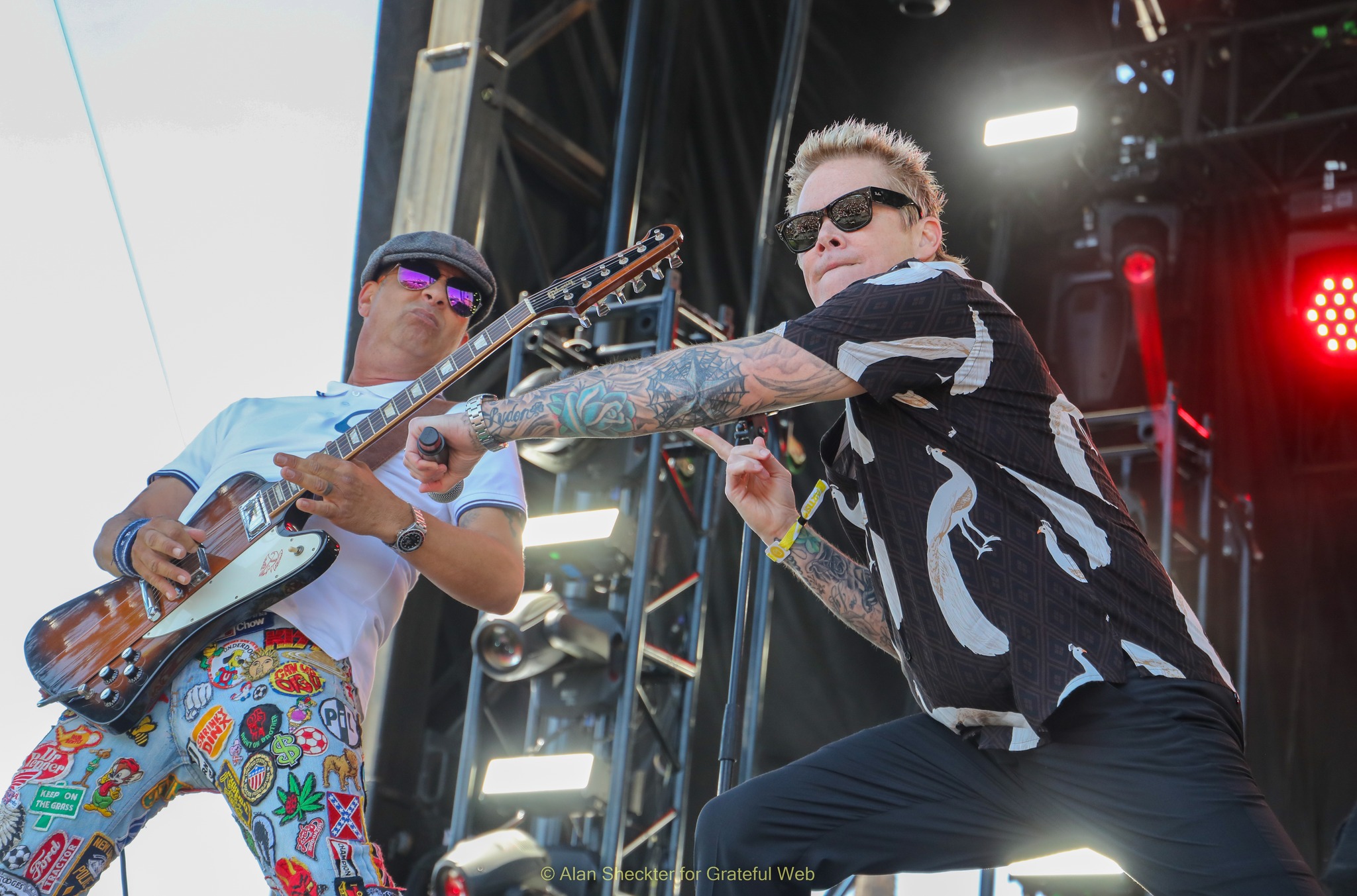 Sugar Ray, 2 p.m. – Originating from just up the road in Newport Beach, Sugar Ray's alt-rock/pop music perfectly embodies the BeachLife vibe, and was back for the fourth time in four BeachLife fests. Led by likeable Mark McGrath – only he and lead guitarist Rodney Sheppard have been in the band since its 1986 beginnings – Sugar Ray regaled the Hightide Stage audience with a set that included hits from their heyday – "Someday," "Every Morning," and closer, the crowd-pleasing "Fly." In addition, McGrath and company covered '90s hits OMC's "How Bizarre," LEN's "Steal My Sunshine, and Backstreet Boys," I Want it That Way."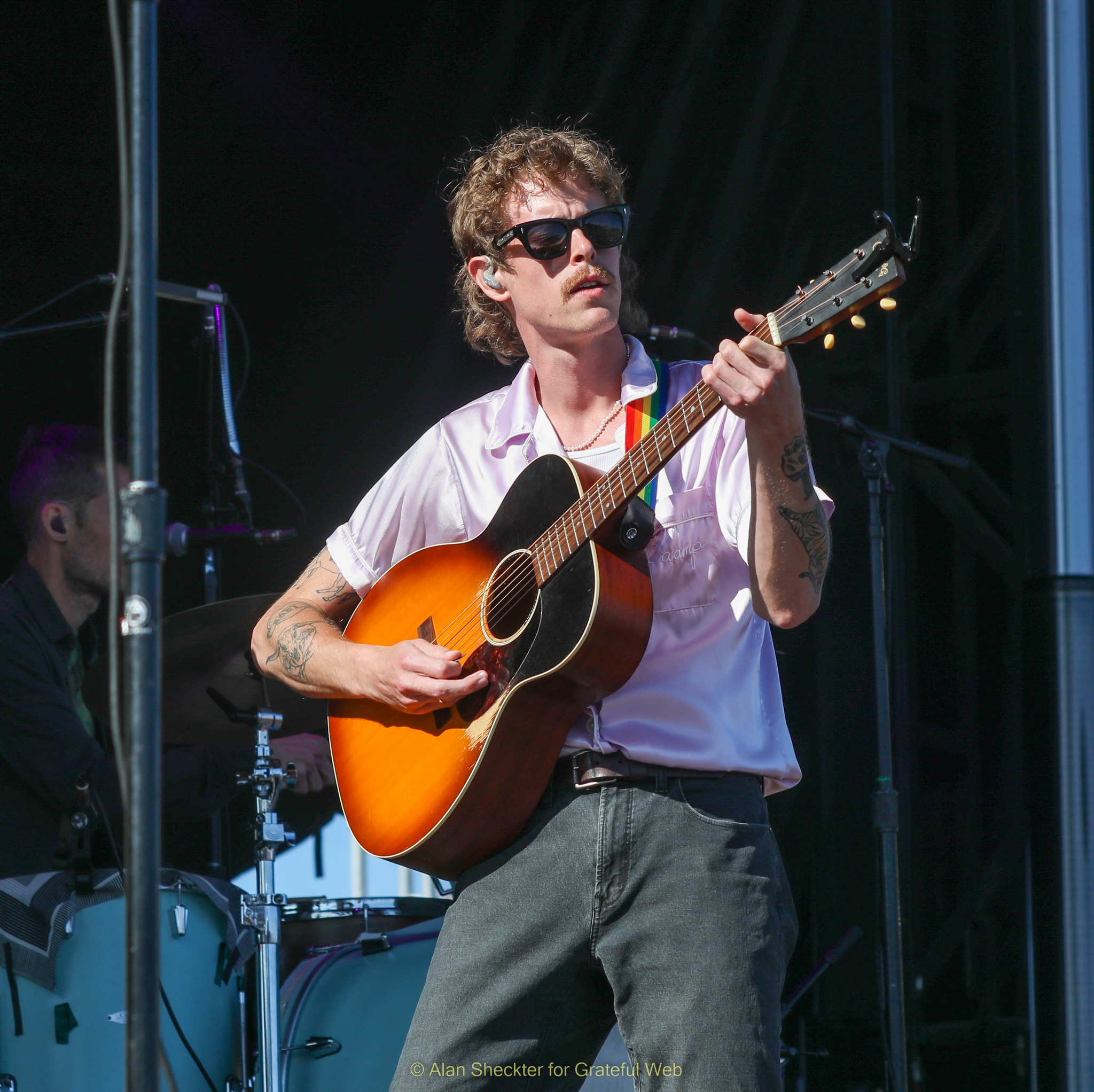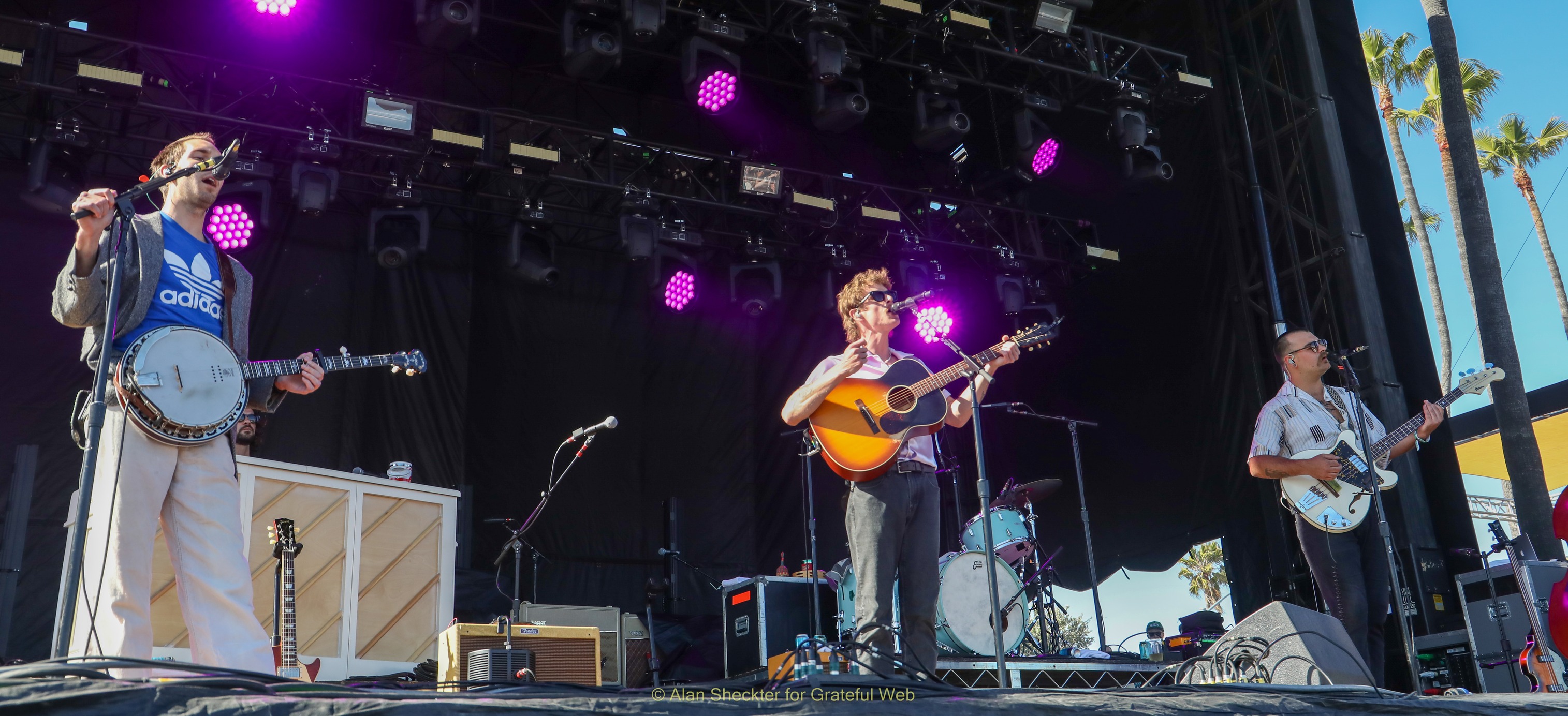 ALSO ON SUNDAY:
Caamp, 4:35 p.m. – Sunday's undercard was noticeably less rocked out than Friday's and Saturday's lineups. Which is not to say it was not equally awesome. A foursome featuring Taylor Meier and Evan Westfall, folk/Americana/adult alternative group Caamp executed many of their biggest, breezy hits on the High Tide Stage, such as "Come With Me Now," "Peach Fuzz," "By and By," "Vagabond," and "Believe." They also performed The Lumineers' "Sleep on the Floor." Featuring Westfall on banjo, acoustic/electric guitar, and backing vocals, and Meier on acoustic/electric guitar and lead vocals, Caamp's unique aural output carried nicely among the ocean breezes.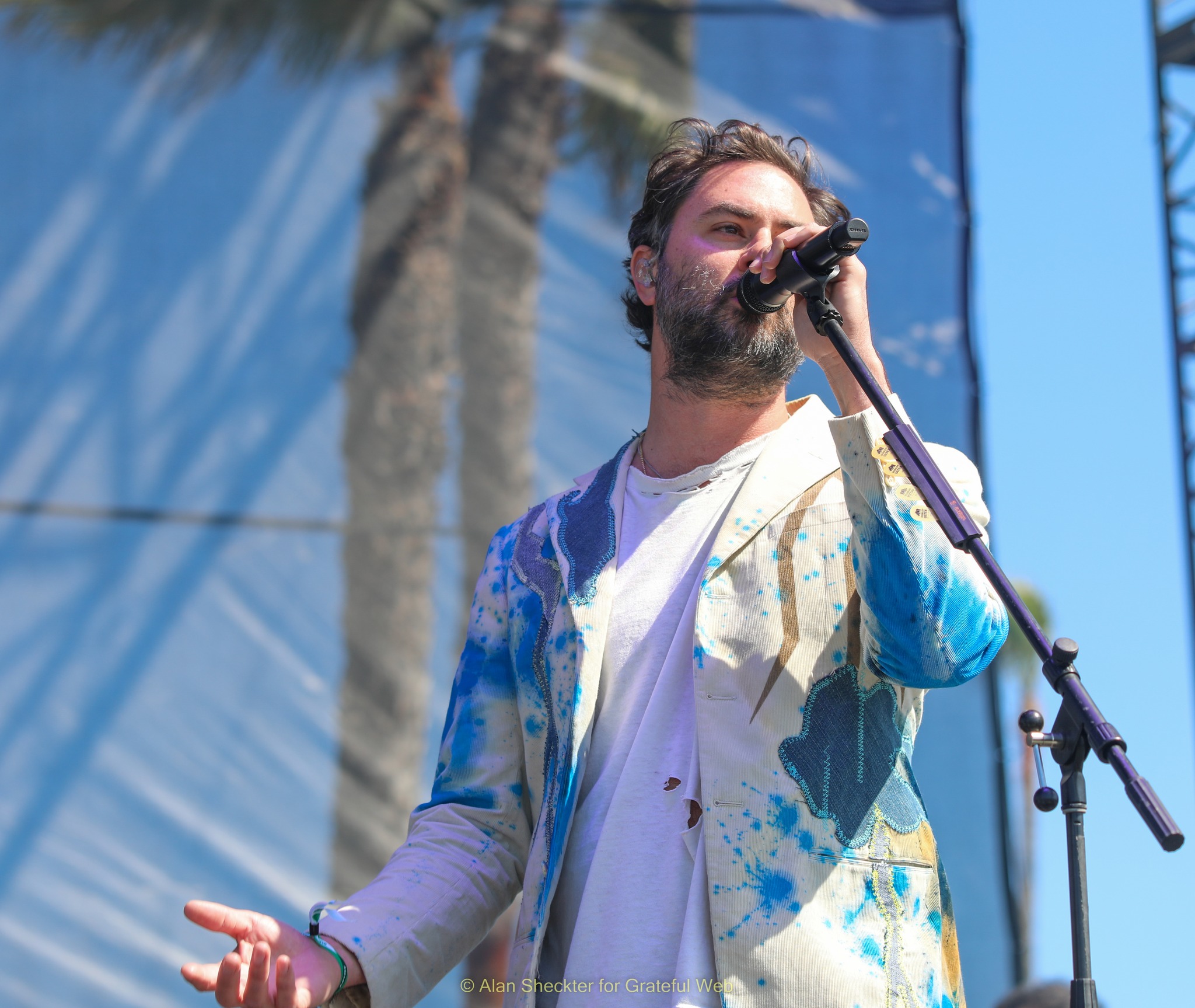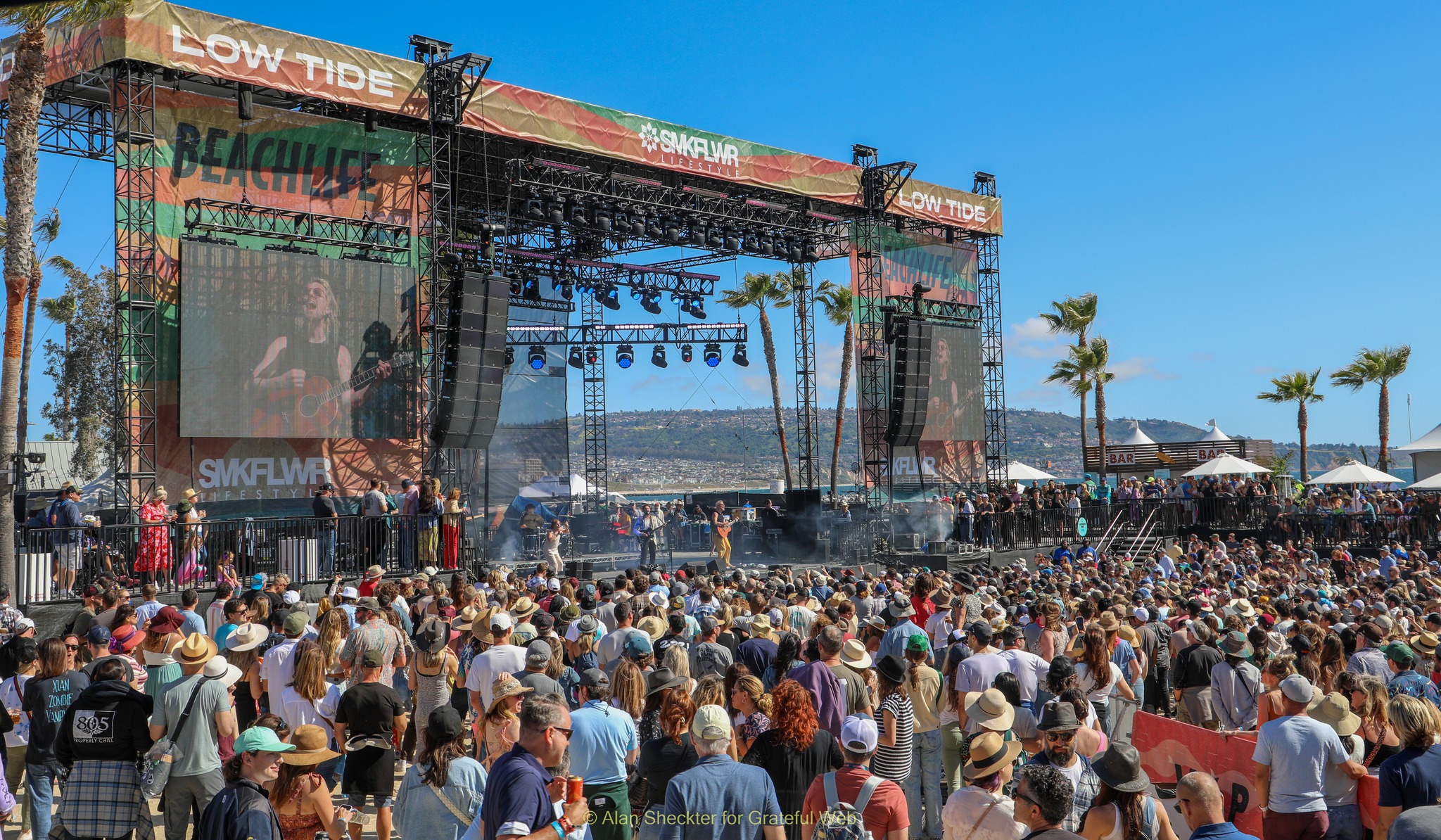 The Head and The Heart, 3:30 p.m. –The indie folk outfit, who've essentially had the same lineup since their 2009 beginnings, nicely serenaded the Low Tide Stage crowd-in-the-sand. Chief songwriter and lead vocalist Jonathan Russell led the band, while guitarist Matt Gervais and bassist Chris Zasche helped on vocal duties. Violinist, guitarist, and vocalist Charity Rose Thielen, who happens to be married to Gervais, was not with the band on this day. Performing several selections from both their eponymous debut – including "Lost in My Mind" and closing number "Rivers and Roads" – and most recent album, "Every Shade of Blue" – Virginia (Wind in the Night)" – The Head and the Heart's set also encompassed AAA hits "All We Ever Knew," "Missed Connection" and "Shake."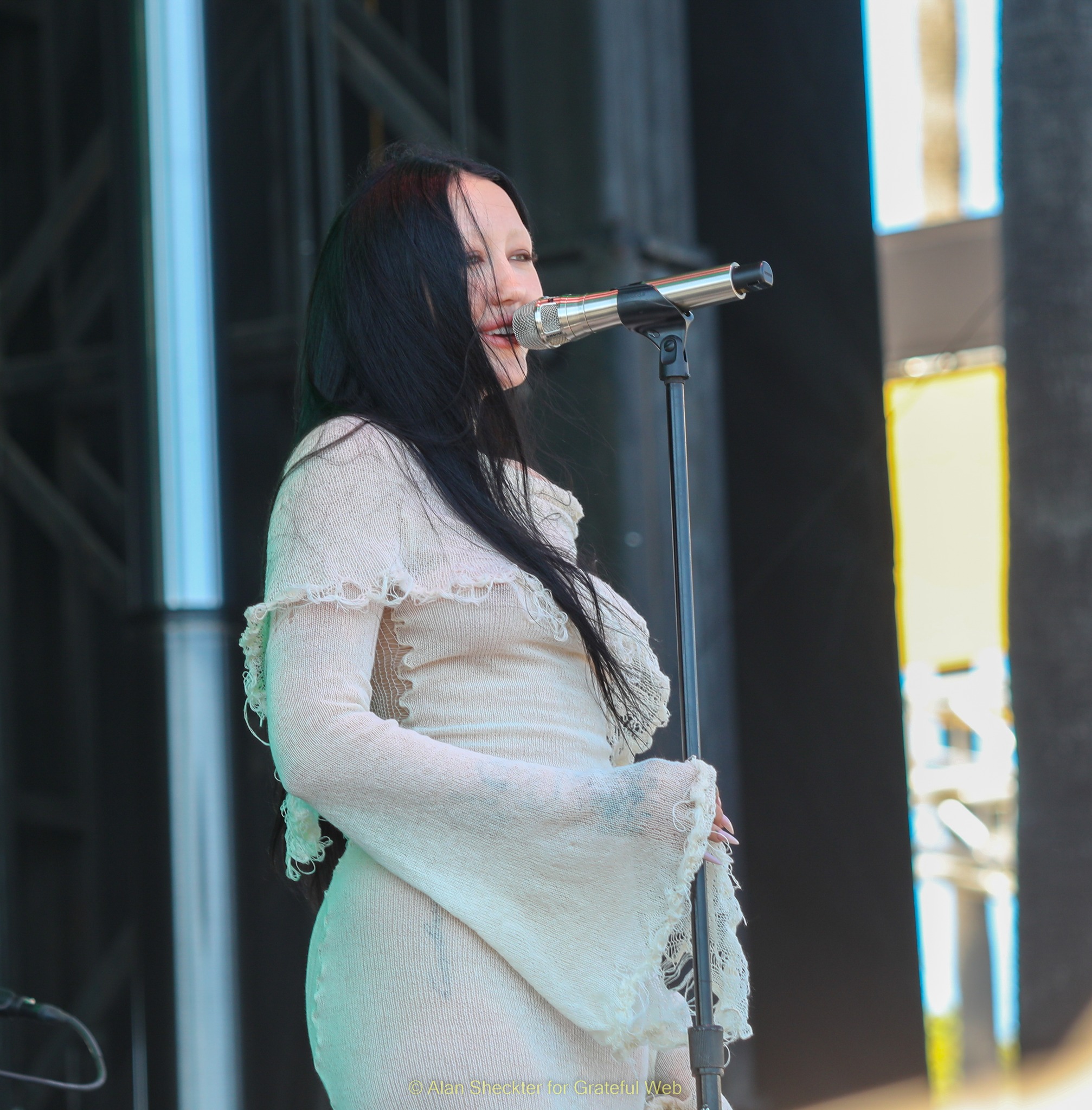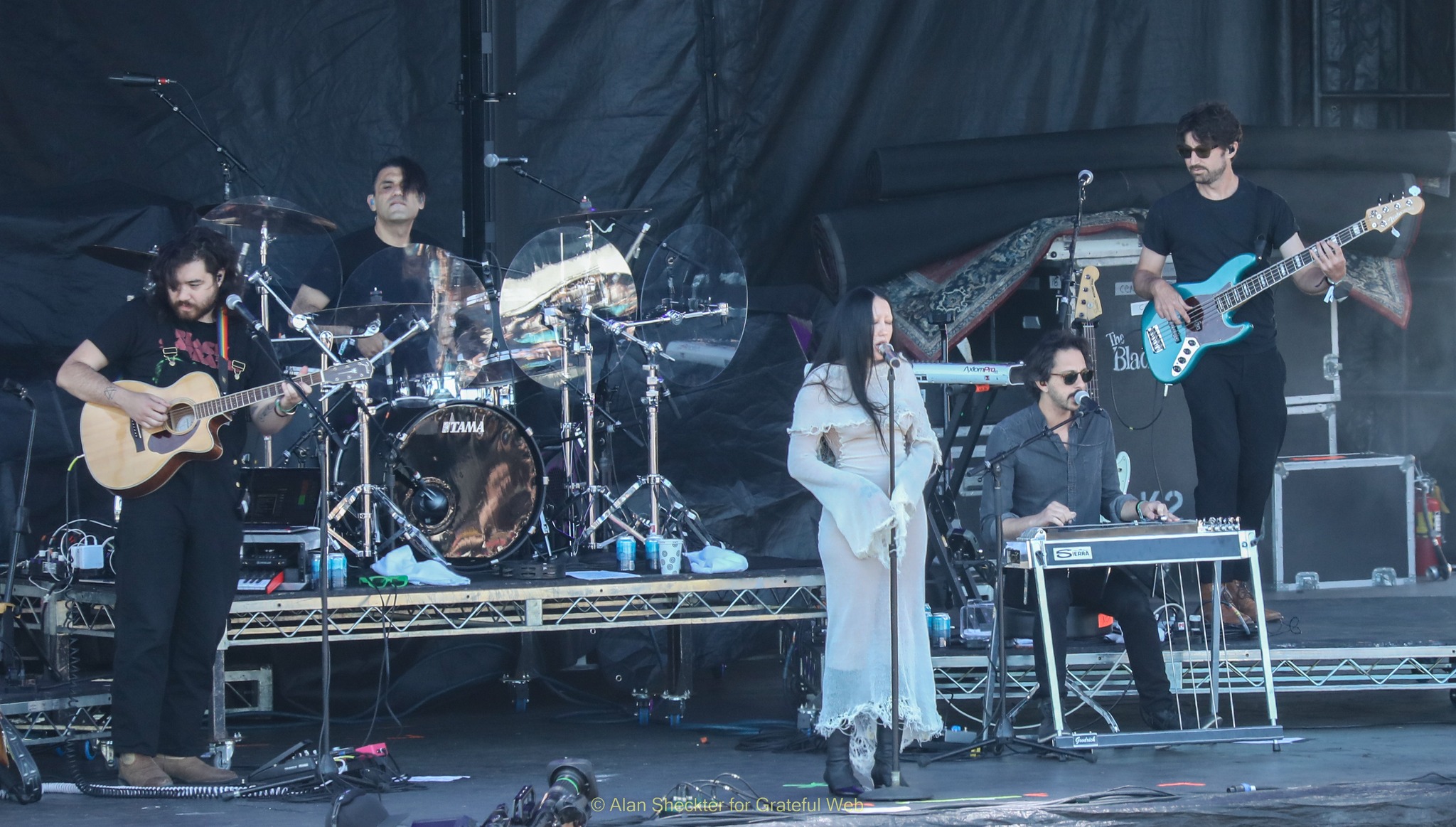 Noah Cyrus, 2:30 p.m. – Youngest sister of Miley and daughter of Billy Ray and Tish, country-pop vocalist Noah Cyrus, sporting a gauzy flowing gown, fronted a six-piece band on the High Tide Stage that included a guitarist, bassist, keyboardist, drummer, and pedal steel guitarist.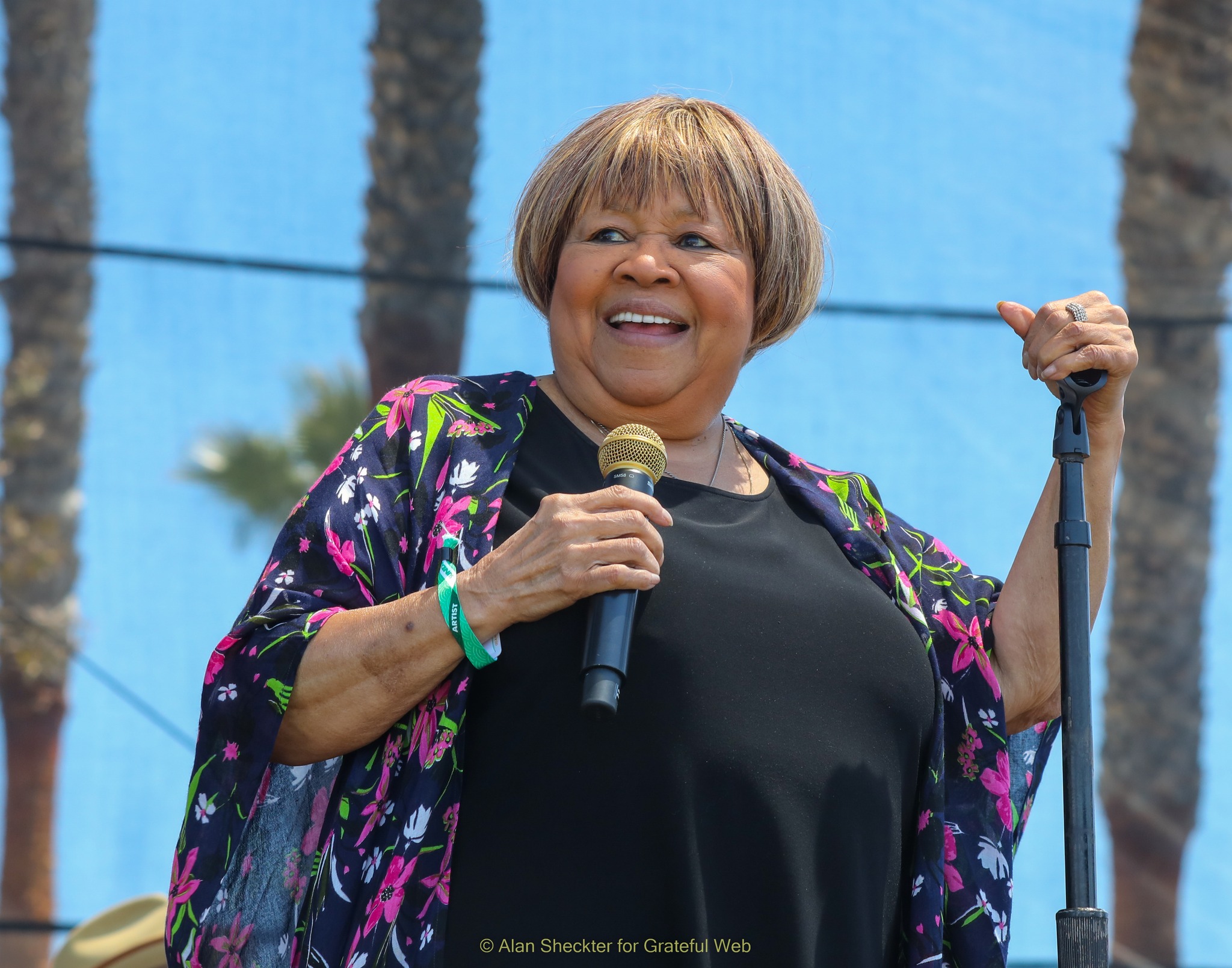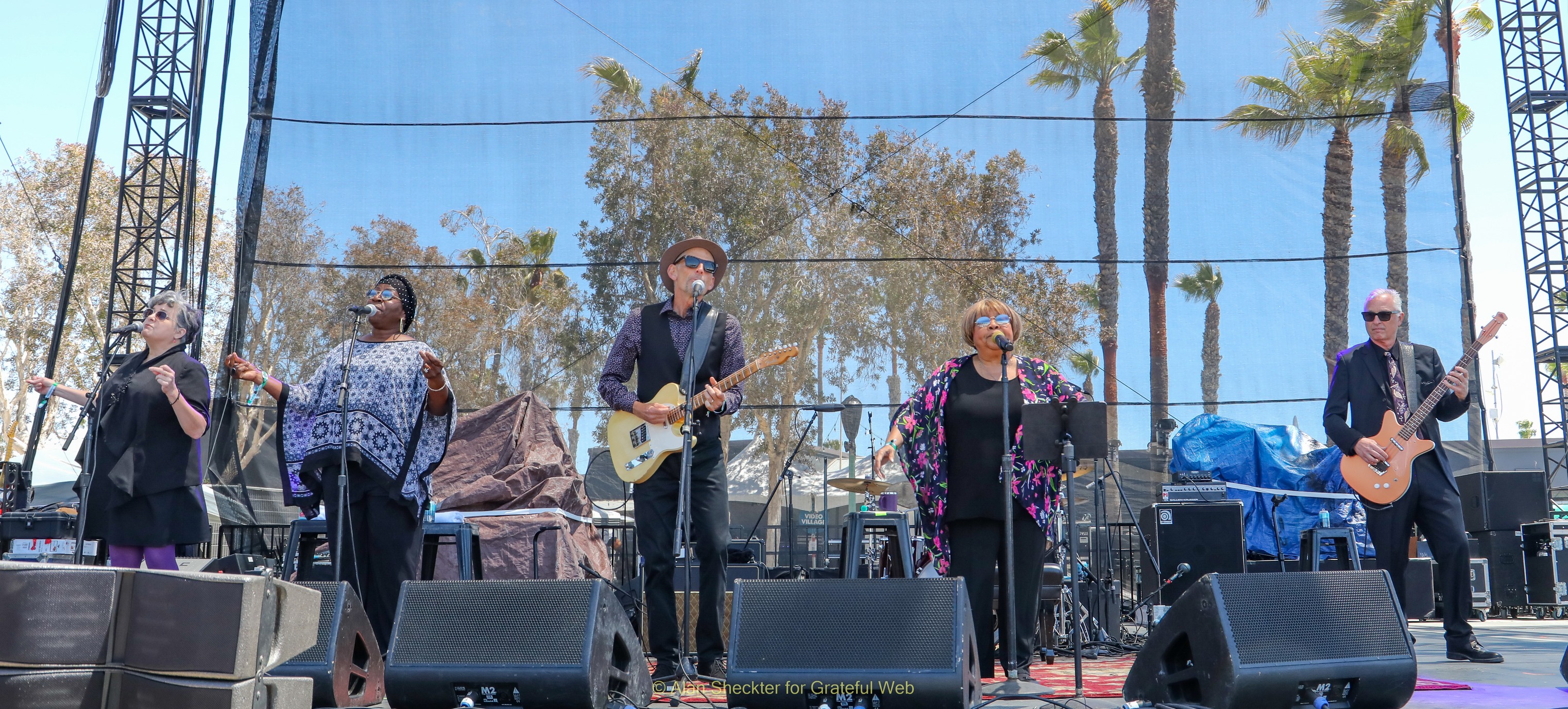 Mavis Staples, 1:30 p.m. – As matriarch of the Staple Singers, Mavis Staples' reign of gospel/R&B superiority is longer than that of Queen Elizabeth. And she ruled Great Britain for 70 years. The Staple Singers became one of the most influential, spirituality-based musical voices of the civil rights movement; Mavis is the only surviving member. Early in her Low Tide Stage set, it appeared as if several people leaned over to tell their younger festival partners who she was, and by the end of the set, it seemed obvious there were many new Mavis Staples converts.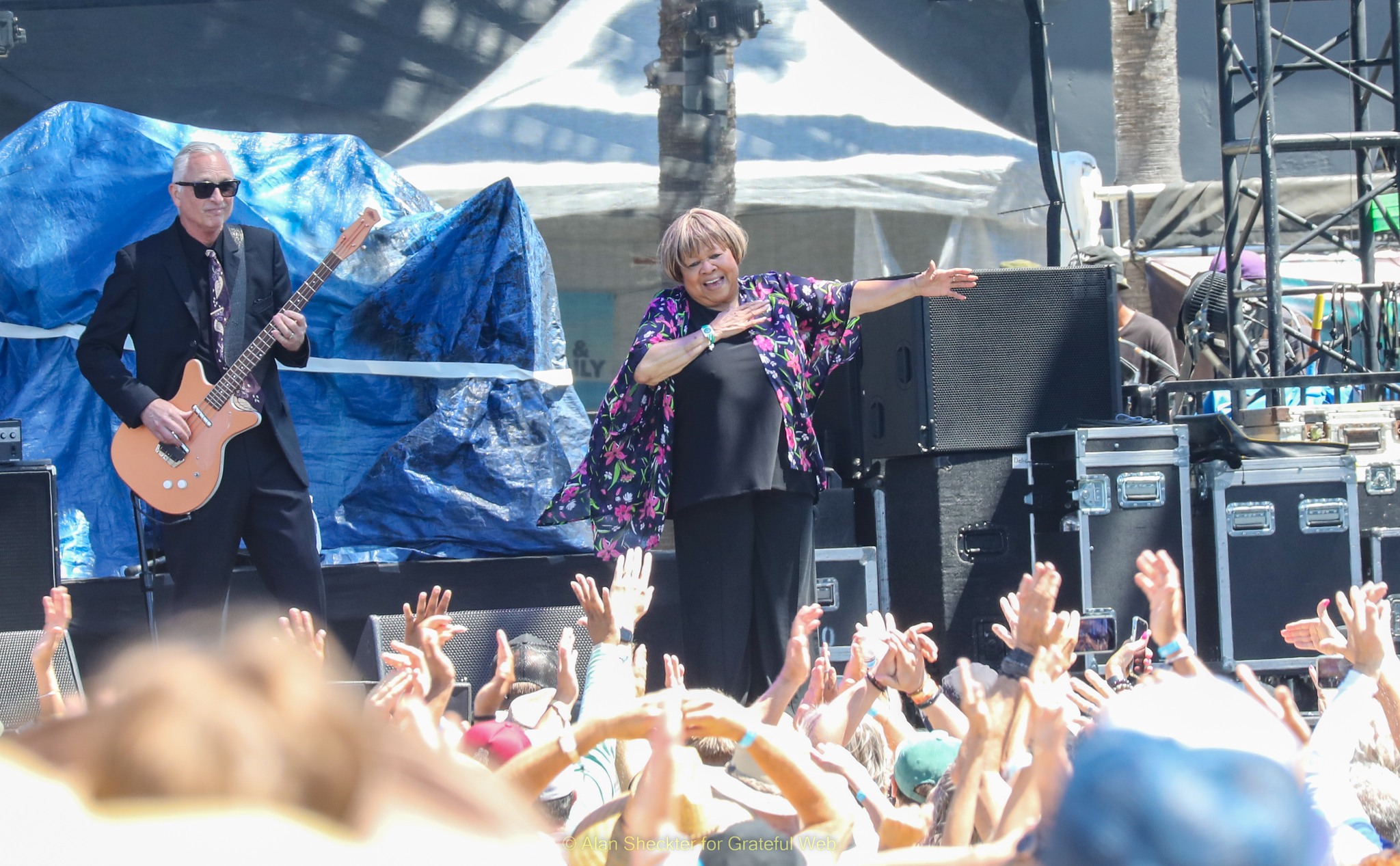 Still in amazing voice at 83 with a raspy growl that added to her effective vocal delivery,   Staples and her accompanists (two singers, guitarist, bassist, and drummer), provided a Sunday post-morning churchlike revival through song. In addition to big crowd pleasers, "Respect Yourself" and "I'll Take You There," her set included "If You're Ready (Come Go With Me)," "I'm Just Another Soldier," "Handwriting on the Wall," and a cover of the Talking Heads, "Slippery People." In a different setting, Staples could have been a festival headliner. A three-time Grammy Award winner, she was the recipient of the Grammy Lifetime Achievement Award (with The Staple Singers in 2005), a Kennedy Center Honoree (in 2016), and is in the Rock and Roll (with The Staple Singers in 1999), Blues (2017), and Gospel Music (2018) hall of fames.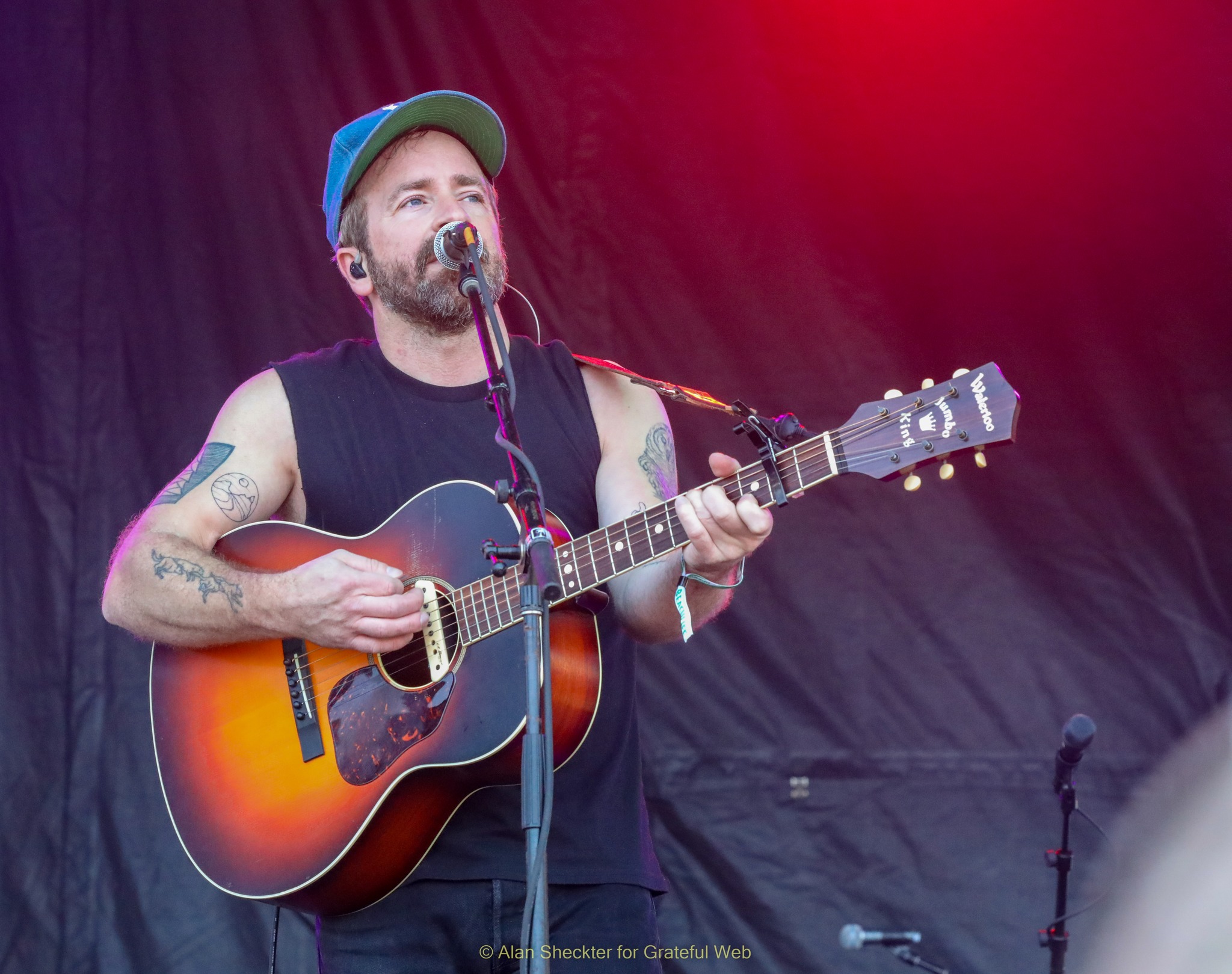 Trampled By Turtles, 12:30 p.m. – The only bluegrass group at this year's BeachLife, Trampled By Turtles showed off their talents as the Sunday's initial High Tide Stage performer. Led by Dave Simonett (guitar/lead vocals), and with a supporting cast that includes founding members Dave Carroll (banjo), Tim Saxhaug (bass), and Erik Berry (mandolin), the veteran Minnesota-based string ensemble performed several selections from their recent, No. 1 bluegrass album, "Aspenglow." Their set, which contained Warren Zevon's "Keep Me In Your Heart," also featured "Victory," "Alone," and "Wait So Long."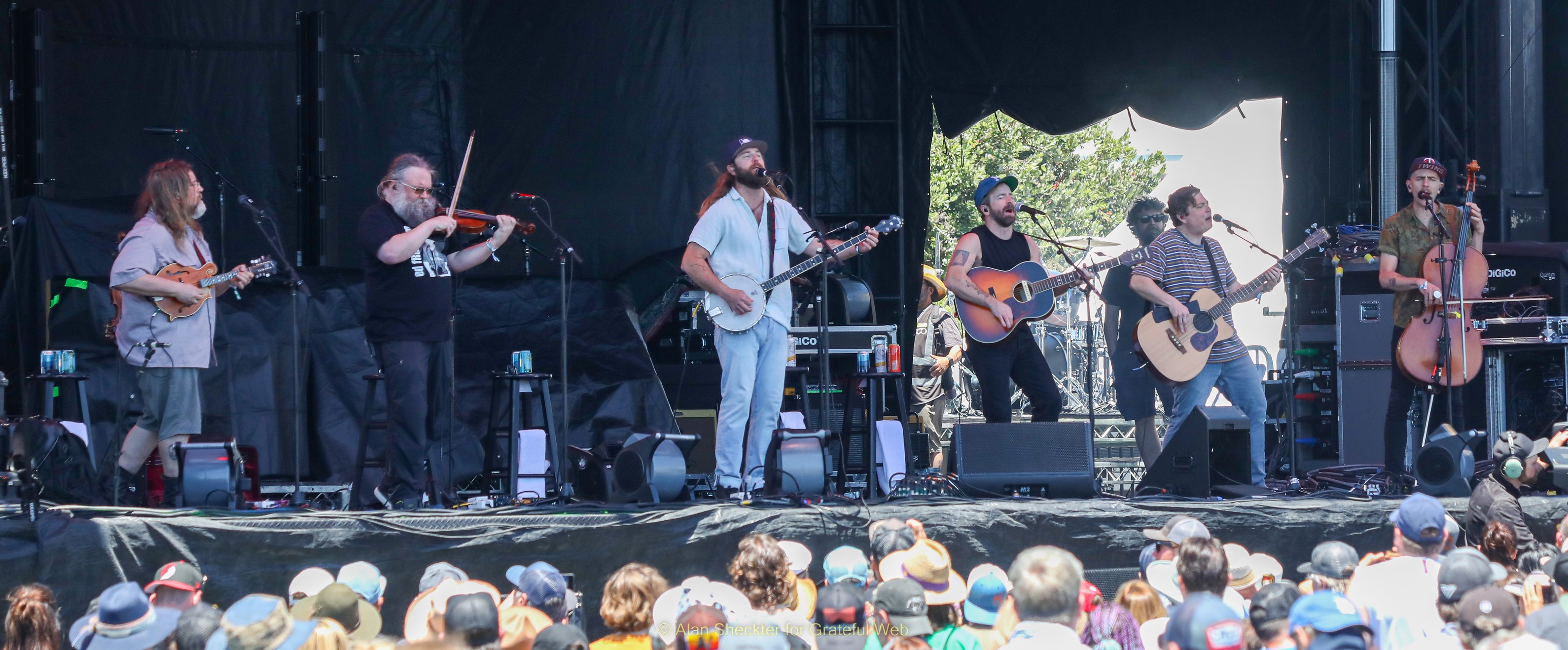 SpeakEasy Stage: Friday's SpeakEasy players included San Francisco-based dream-pop singer Devon Baldwin; Jonny Two Bags, guitarist since 2000 of long-time punk-rock outfit Social Distortion; and Zander Schloss, bass player since 1984 for another legendary punk band, the Circle Jerks.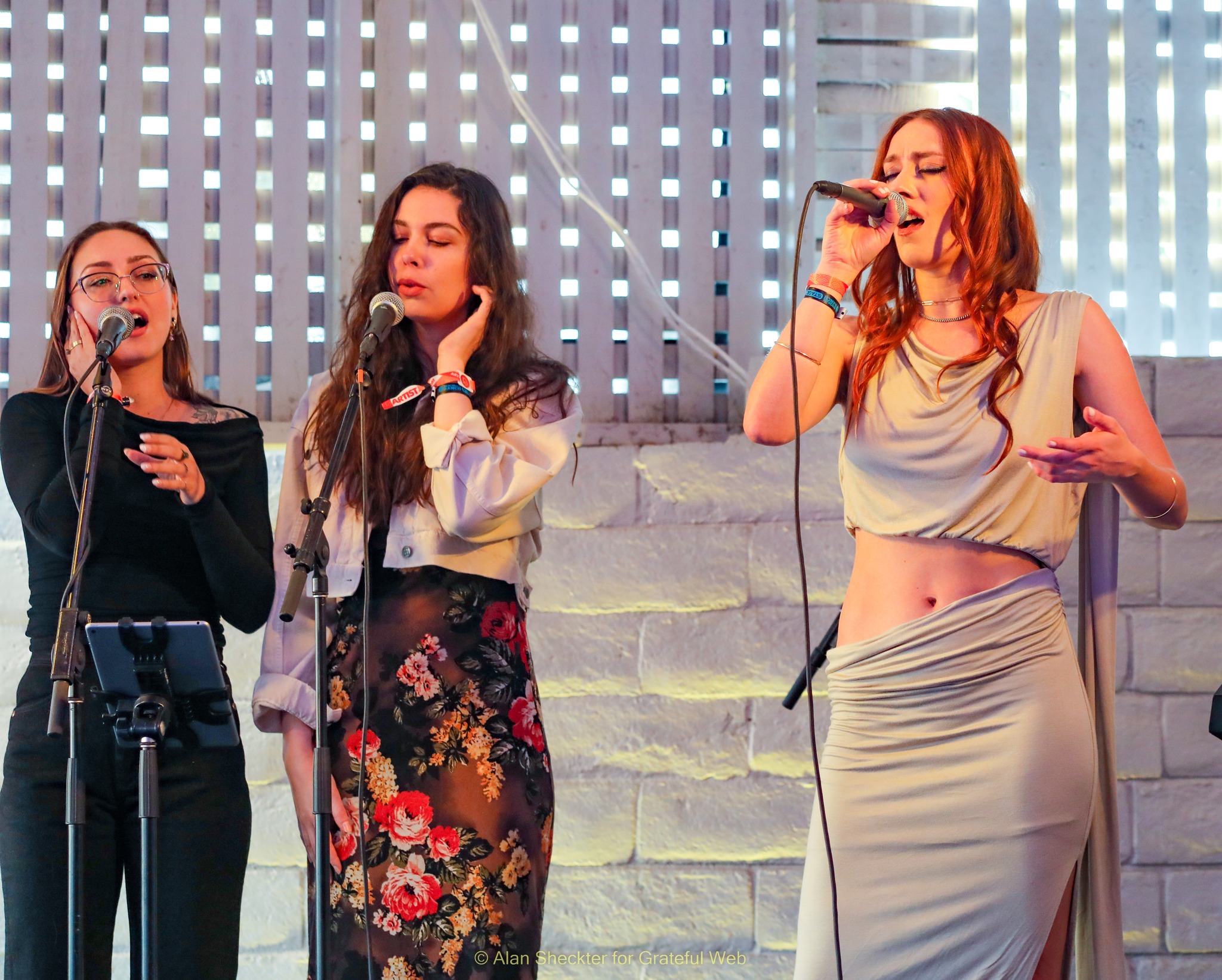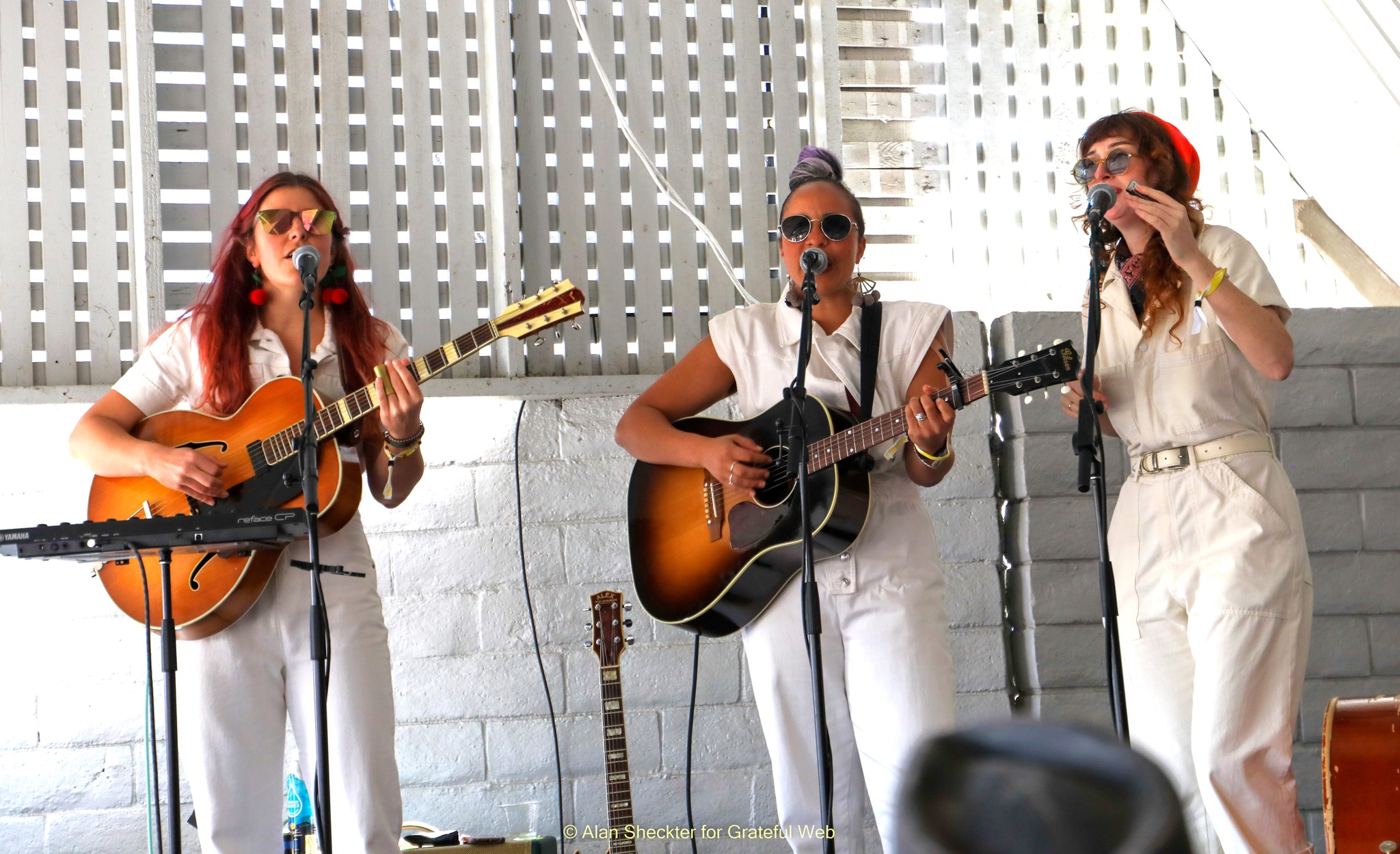 Saturday's SpeakEasy performances, in addition to the aforementioned Stacey Dee, featured a charming strumming-from their-hearts set from The Rainbow Girls (Erin Chapin, Vanessa May, and Caitlin Gowdy), who've been harmonizing their brand of intelligent, whimsical, and sassy songs for more than a dozen years. Bringing laughs and smiles as they always do, they also at BeachLife flirted with or hit on the nose their progressive political and causal attitudes. Clearly fond of the "beach life," Rainbow Girls  formed near Santa Barbara and were later based in Bodega Bay, a small coastal community north of San Francisco. Songs ranged from the sensitive and poignant, such as post-COVID-pandemic-era ballad by Big Thief, "Change," which included the lyric, "Change, like the wind, like the water, like skin. Change, like the sky, like the leaves, like a butterfly." That contrasted to a decidedly non-love song that started off with, "I love you like white supremacy, airport security, Brett Kavanaugh."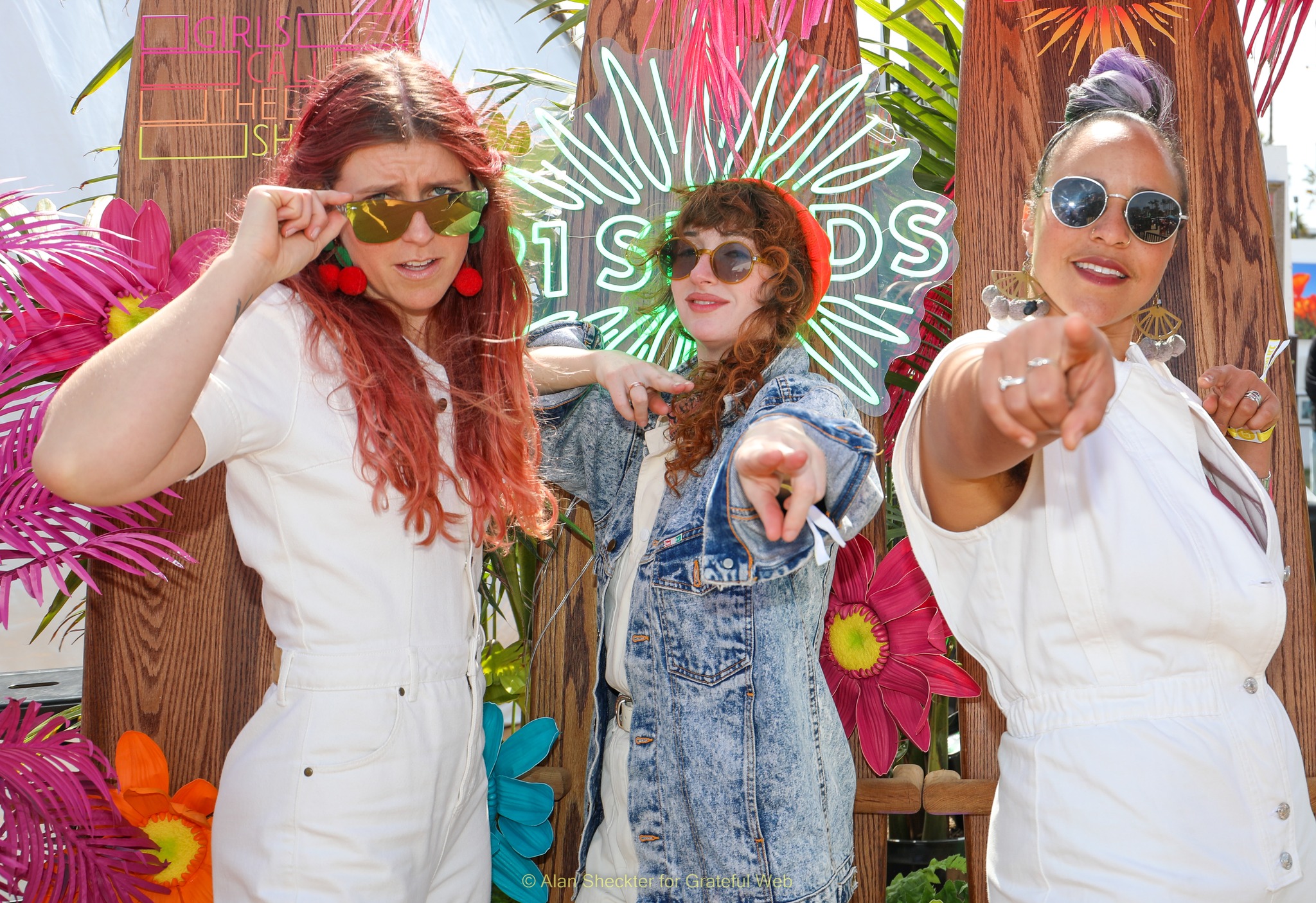 Sunday's SpeakEasy offerings contained performances by Jim Lindberg (from Pennywise) and Donavon Frankenreiter, who performed with Matt Gundy.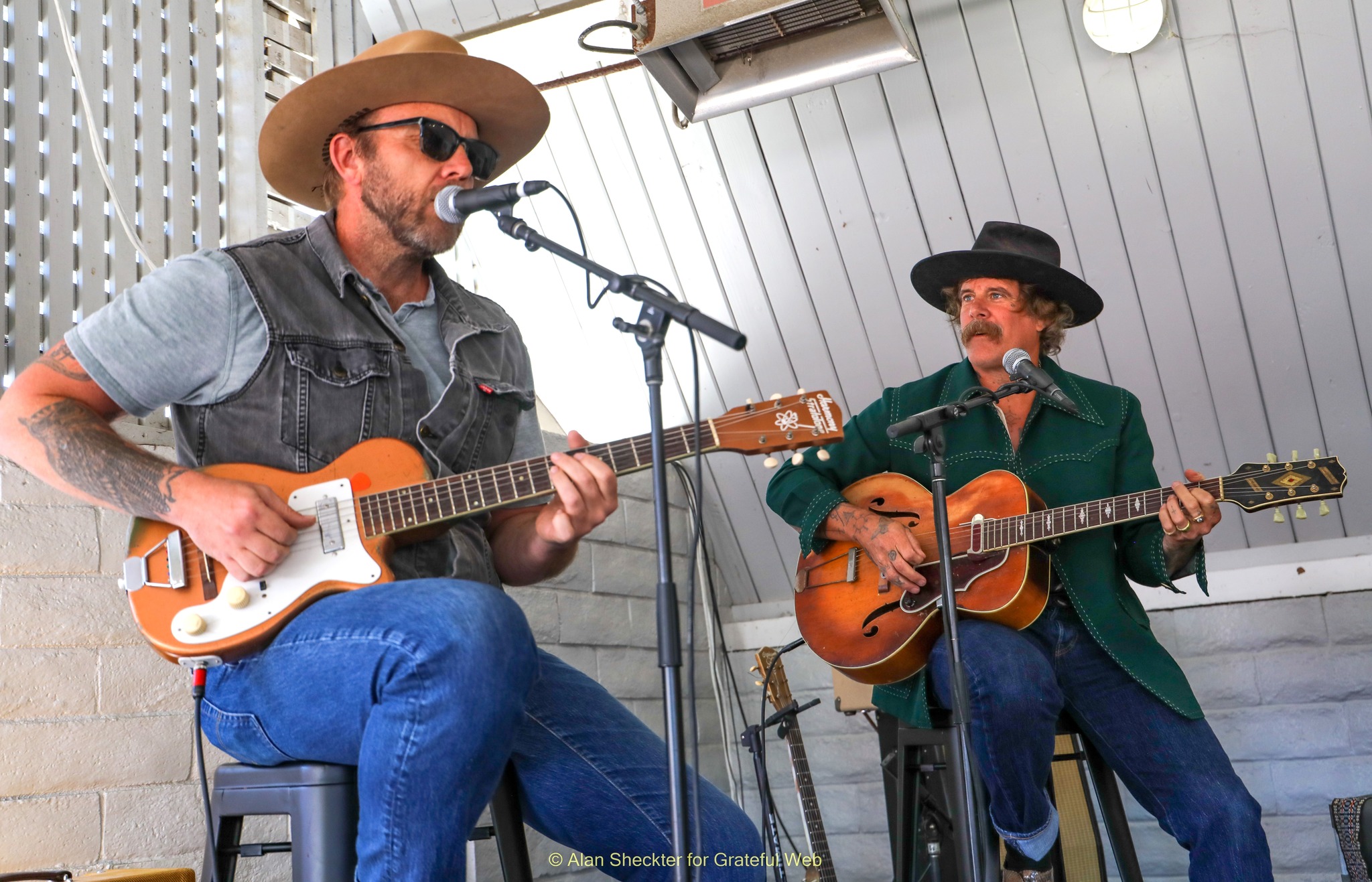 A stroll on the beach away from the Low Tide Stage viewing area led to a whole host of choices – available to all attendees – including an arts area, a large and festive outdoor bar, ping-pong tables, gourmet food, and shopping. Artworks adorned the avenue between the Low Tide and High Tide stages. And between the High Tide and Rip Tide stages, separate areas to purchase dozens of types of beer on draft, gourmet food trucks, and other food vendors, as well as a large picnic table area for consumption were popular throughout the weekend.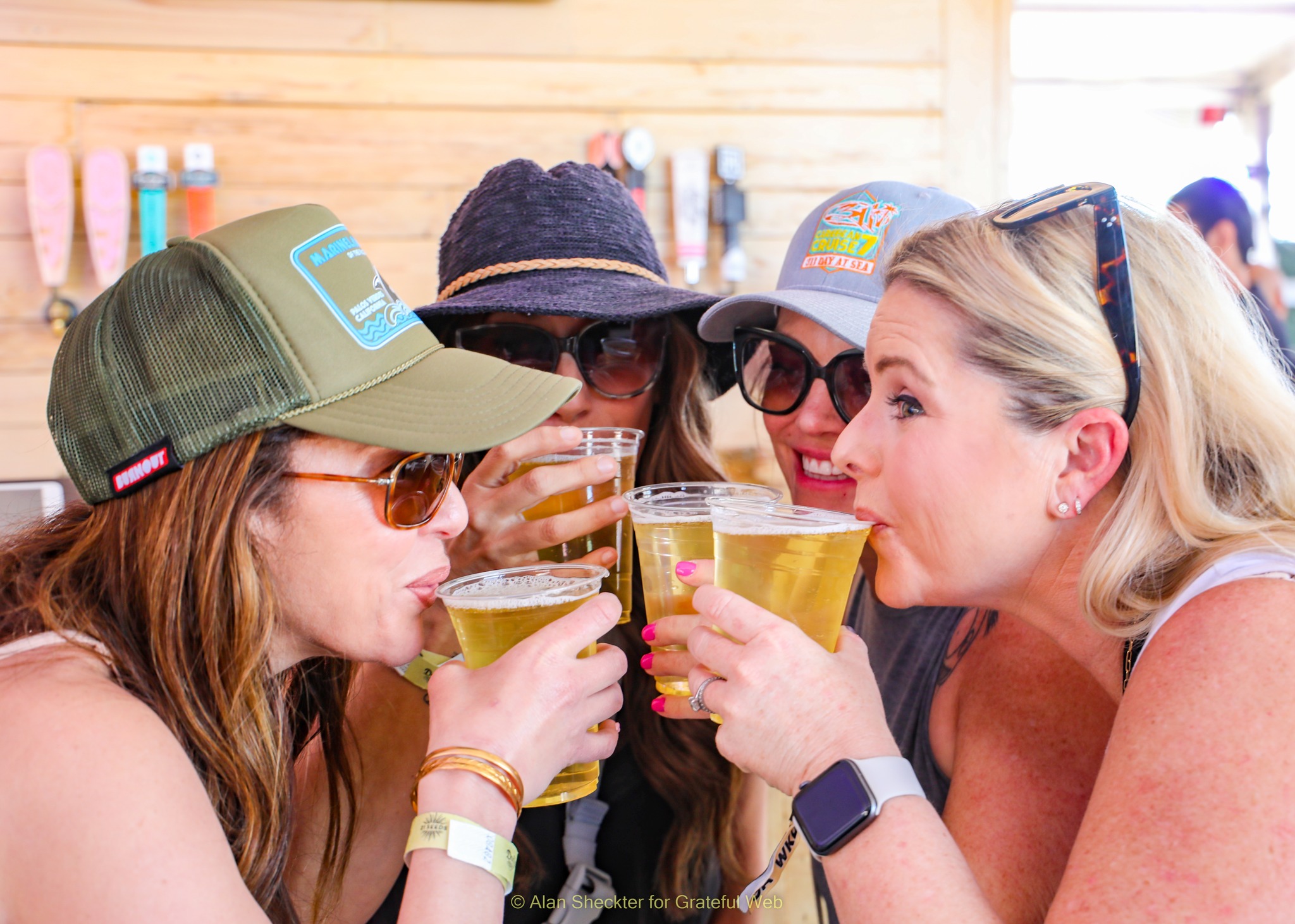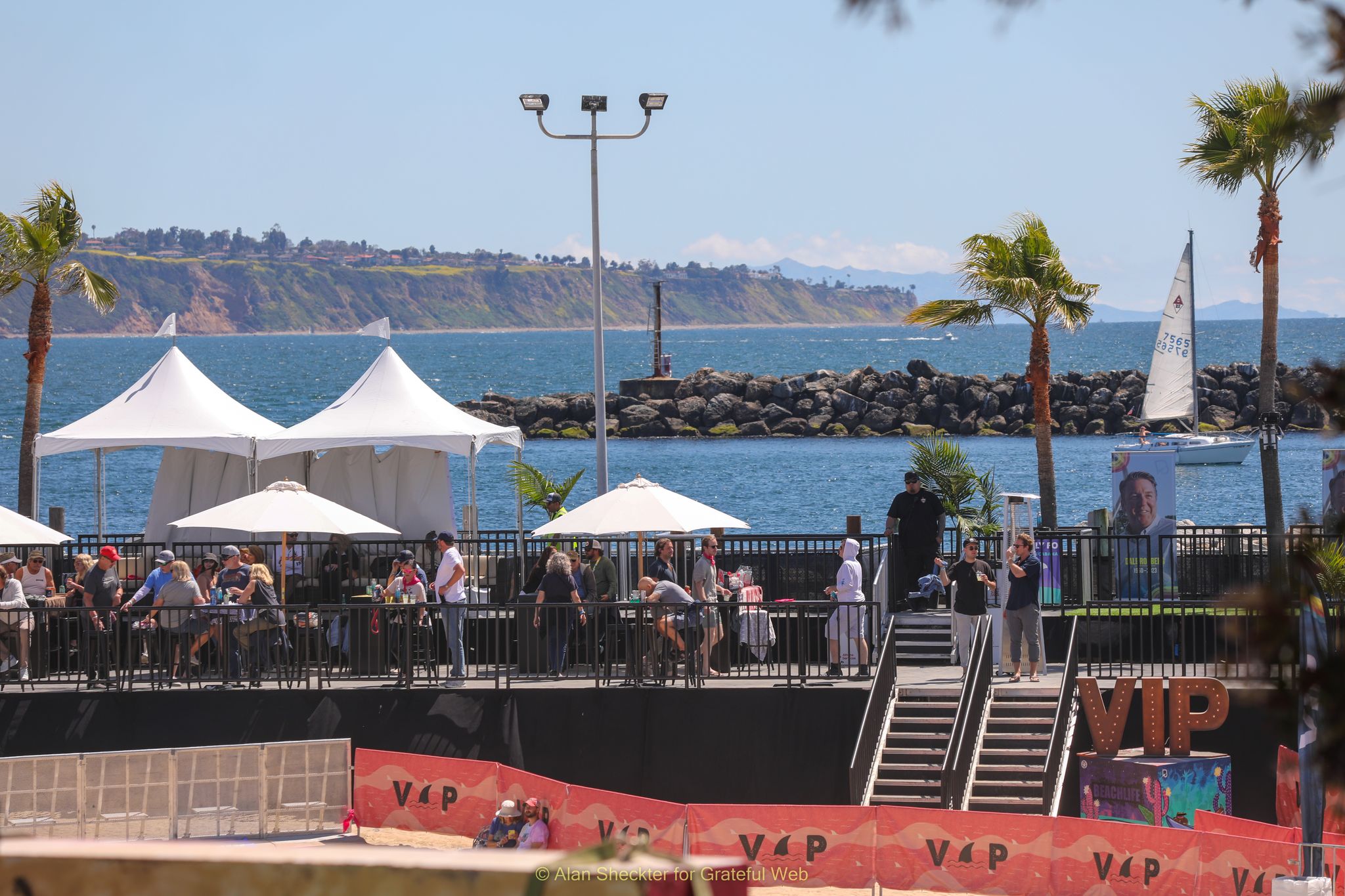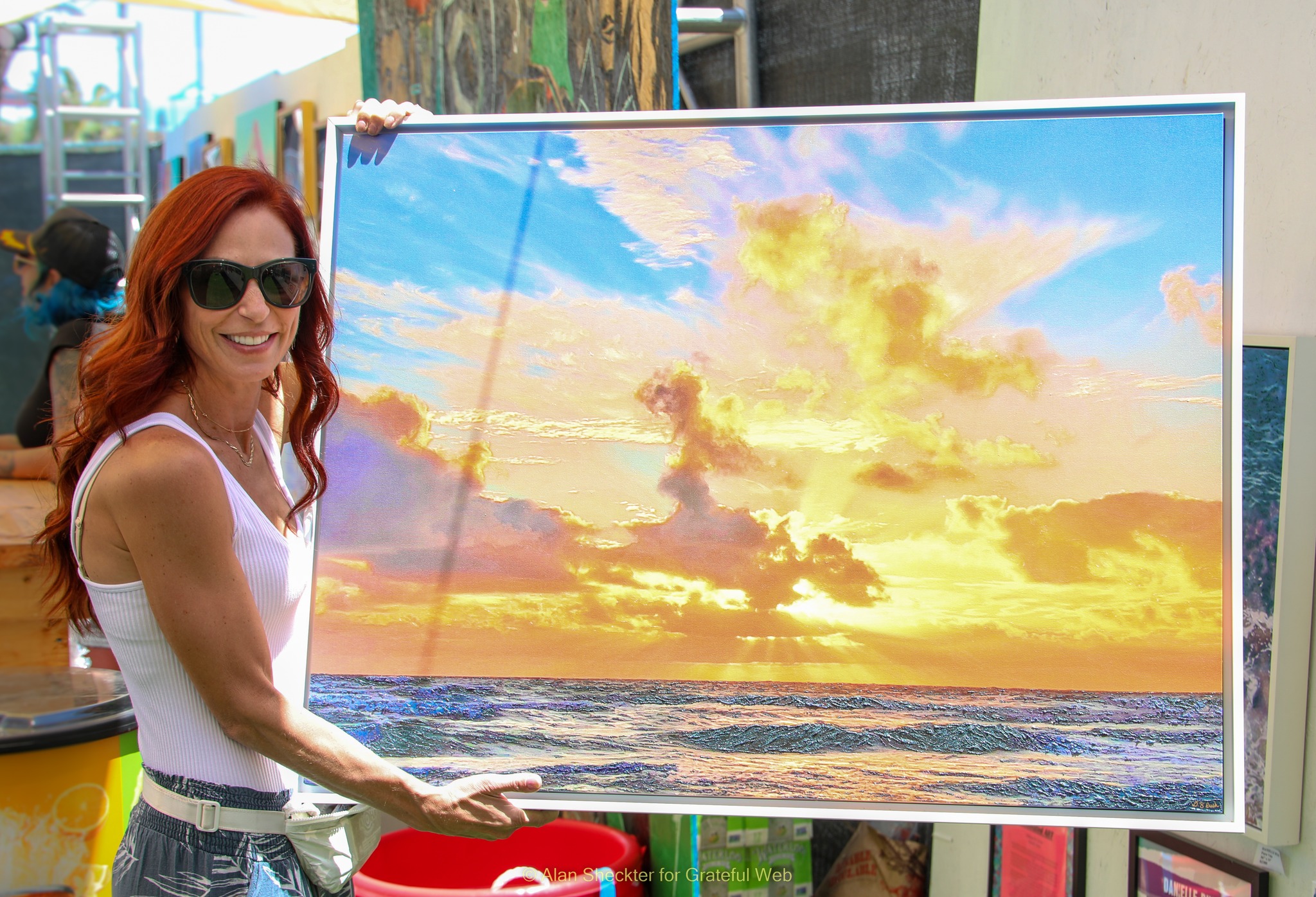 Sponsors had a big presence around the festival site, and through they were there to market (sell) their products, they 1) did so in a tasteful, artsy way, and 2) helped finance the fest. Major backers consisted of Subaru Pacific, United Card Events, SMKFLWR Lifestyle, DAOU, Body Glove, Kinecta, 21 Seeds, Jack Daniel's, Tito's vodka, and Kona Big Way.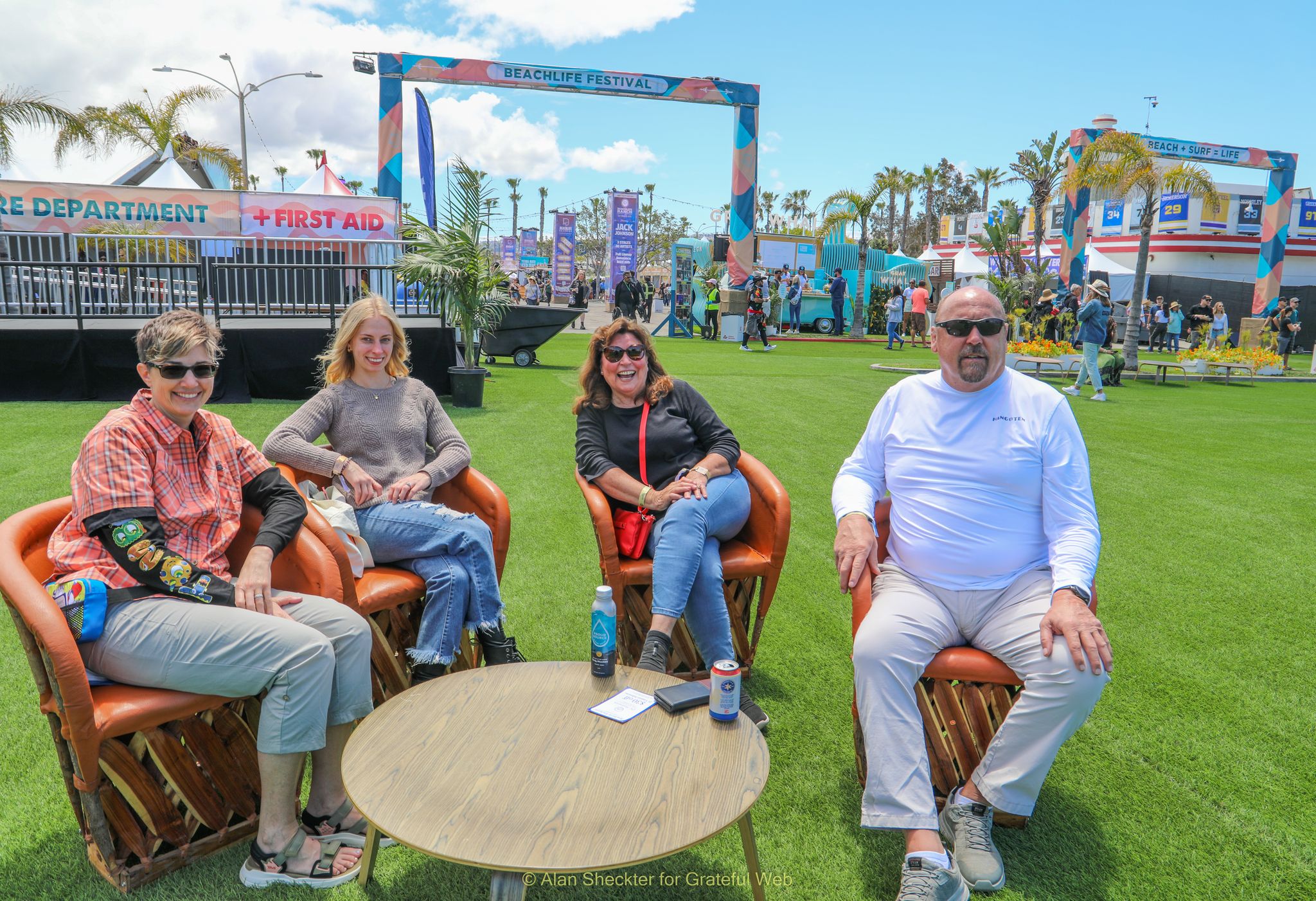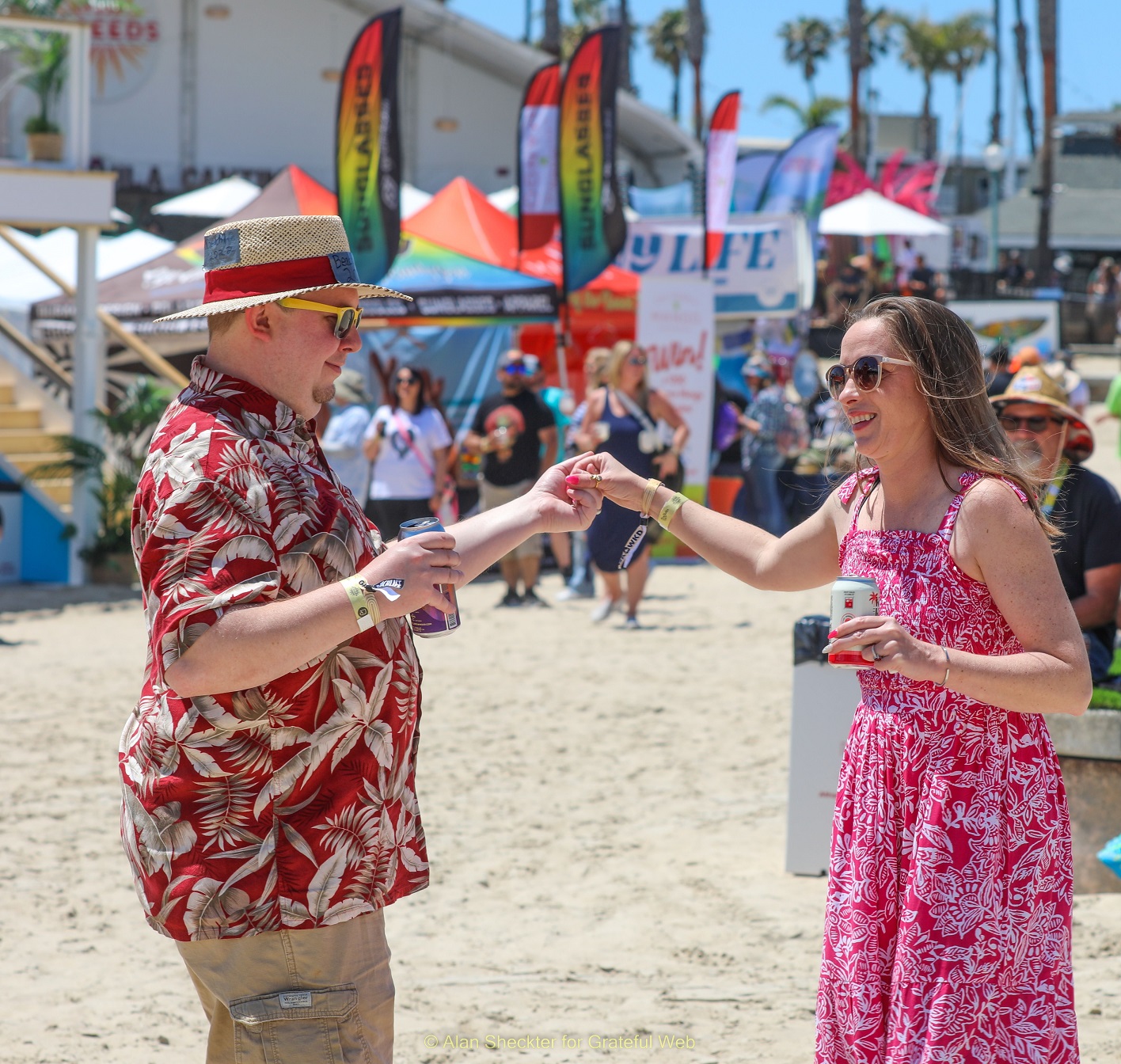 Philanthropy also remained a focus at BeachLife, supporting many organizations in Southern California, specifically as they relate to the preservation of beaches and oceans. Philanthropic partners for 2023 featured Surfrider, Heal The Bay, Wyland Foundation, Redondo Beach Education Foundation and Redondo Beach Police Foundation. BeachLife also supports The Rob Machado Foundation and its dedication to the environment through the BYOB program.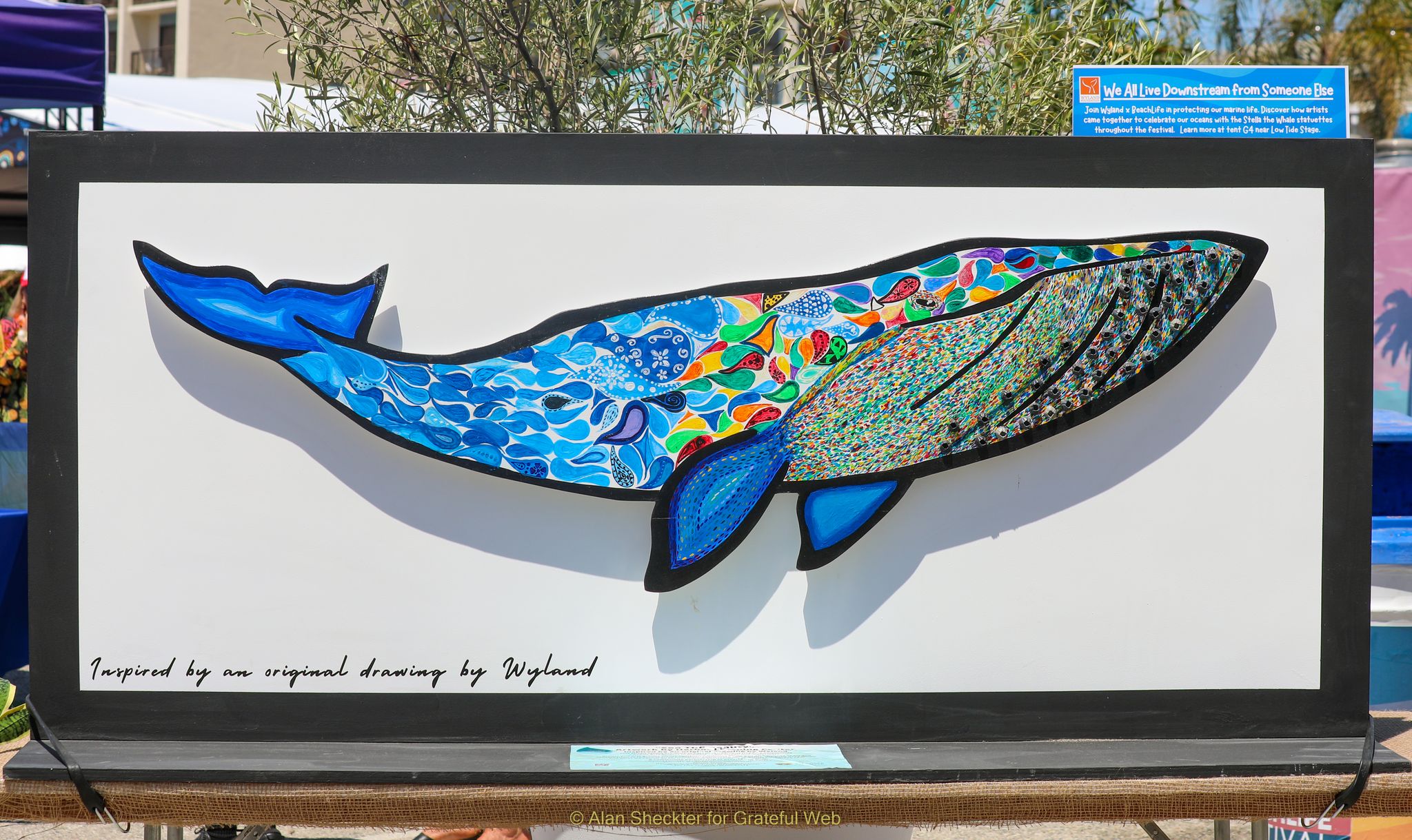 "The beach never turned its back on me as a place to make sense of the chaos," BeachLife Founder Allen Sanford