Billy Strings and his 3 band mates, Billy Failing, Royal Massat, and Jarrod Walker, wrapped up an energetic 2-night run at Cincinnati's Andrew J Brady ICON Music Center on Saturday, March 12. The Grammy-winning group has been embarking on a series of high-energy tours since last summer, cementing their popularity among mainstream artists by landing themselves the 33rd spot on Pollstar's Top 100 Tours of 2021.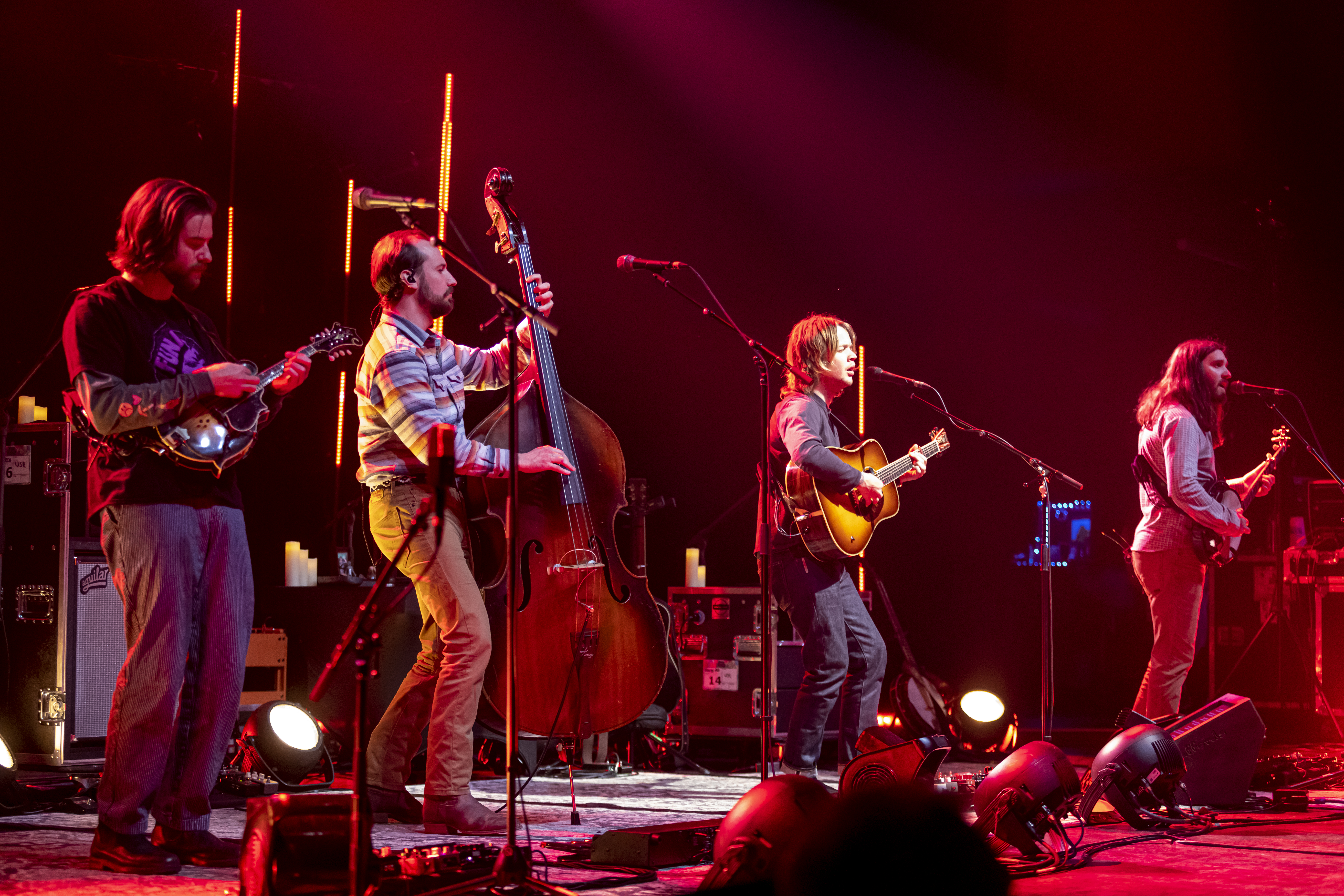 The crowd was a mix of Billy Strings fans who had traveled to witness their fourth, fifth, or thirteenth show of the tour and a large group of fans who were eager to witness the hottest rising bluegrass artists in over a decade for the first time. The band treated the crowd to their signature blend of original tunes, traditional bluegrass classics, and a couple of classic covers including the traditional and often played Dead's "Peggy-O" and a debut of Bob Dylan's "Drifter's Escape".
To kick things off, they started their first set with a Tony Rice cover - "Cold on the Shoulder". The fast paced string music got the venue moving quickly before they started with two popular tunes from their 2021 album Renewal - "Red Daisy" and "This Old World". All three songs were tight and clean - traditional bluegrass style. But they quickly opened up room for their signature style of improvisation the rest of the night.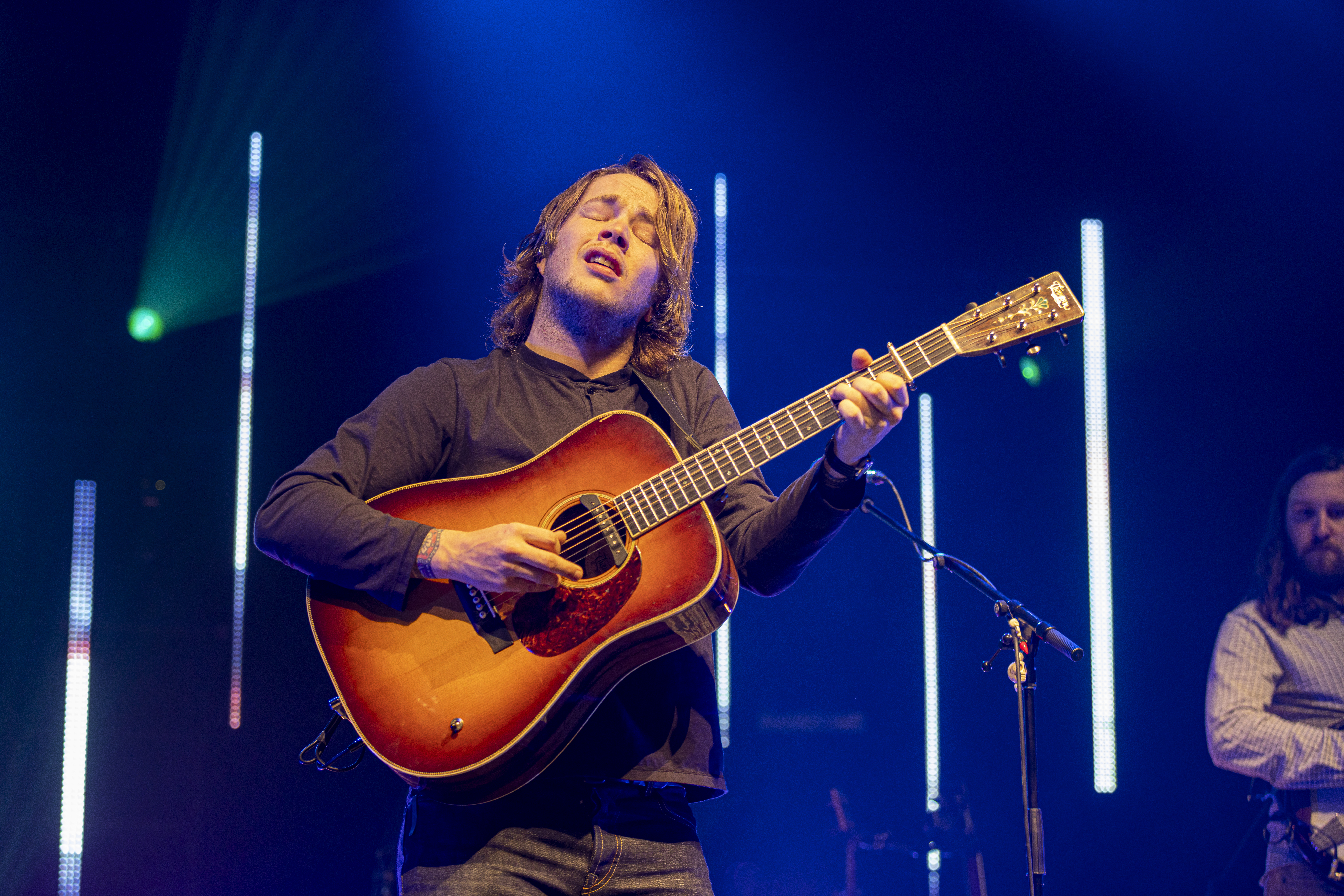 Strings took it back to his earlier catalog next with a toe tapping rendition of "While I'm Waiting Here". Without stopping the music, they continued right into "Ride Me High", and an incredible version of "Thunder", the Billy Strings composition penned by legendary lyricist Robert Hunter.
The set continued right along with a sequence of two more covers and an original tune - "I'm Still Here", "Last Train to Clarksville", and "Taking Water" from the Grammy Winning album Home.
The first set drew to a close with "Hellbender" and "Everything's the Same" being followed by a wildly psychedelic version of John Hartford's "All Fall Down".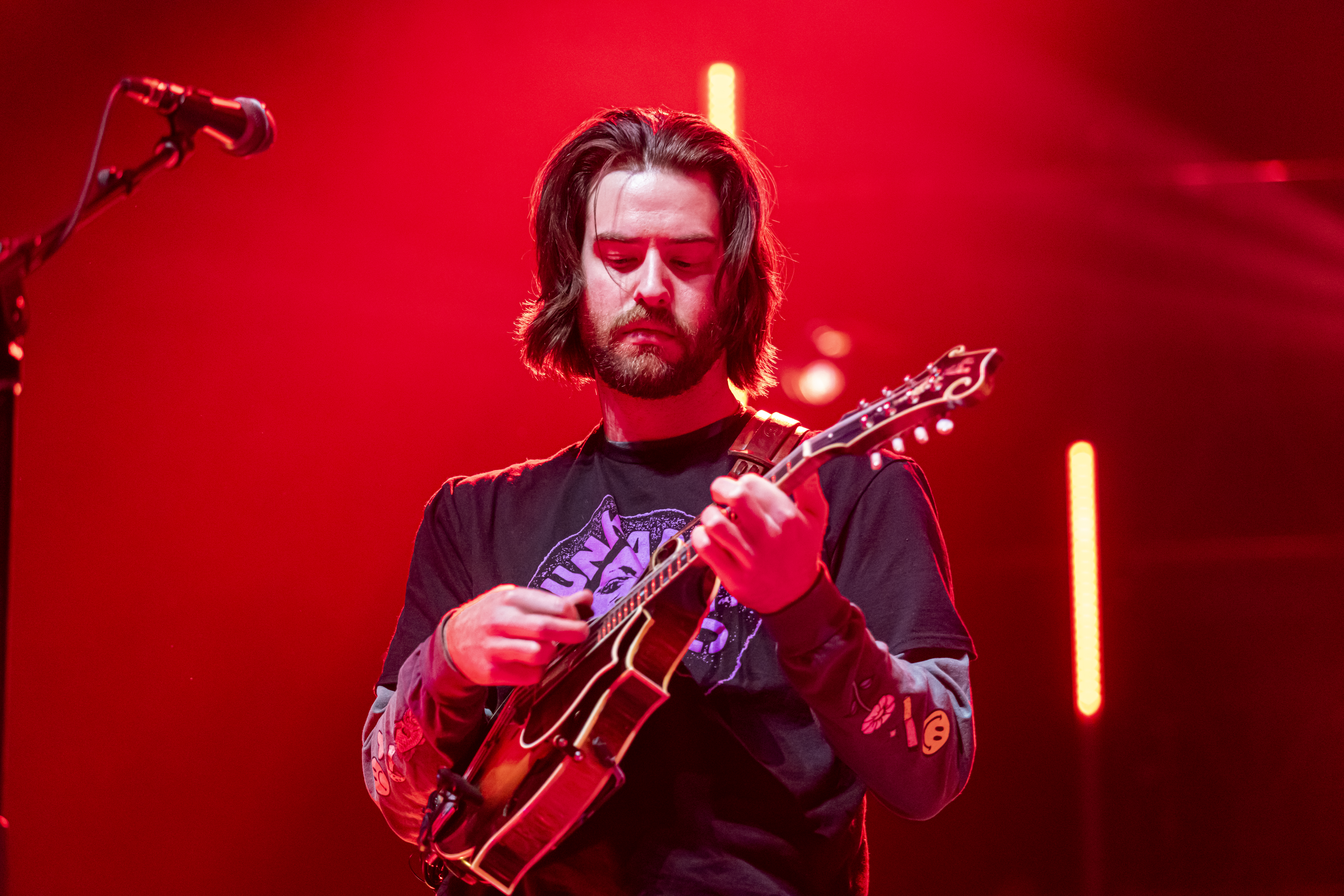 Before long the quartet returned to the stage and picked up right where they left off with the instrumental Bill Emerson tune "Home of the Red Fox".
They worked their way through several Billy Strings favorites including "Know it All", "Watch it Fall", and the lengthy and trippy "Highway Hypnosis" off of their Turmoil and Tinfoil album.
There was no shortage of deadheads present in the crowd, and things got intimate next when Strings began the opening lines of "Peggy-O". While the general energy of the venue was energetic, exciting, and enthusiastic all night long, you could feel a relaxing wave of calmness throughout the crowd as everybody was quietly listening in awe.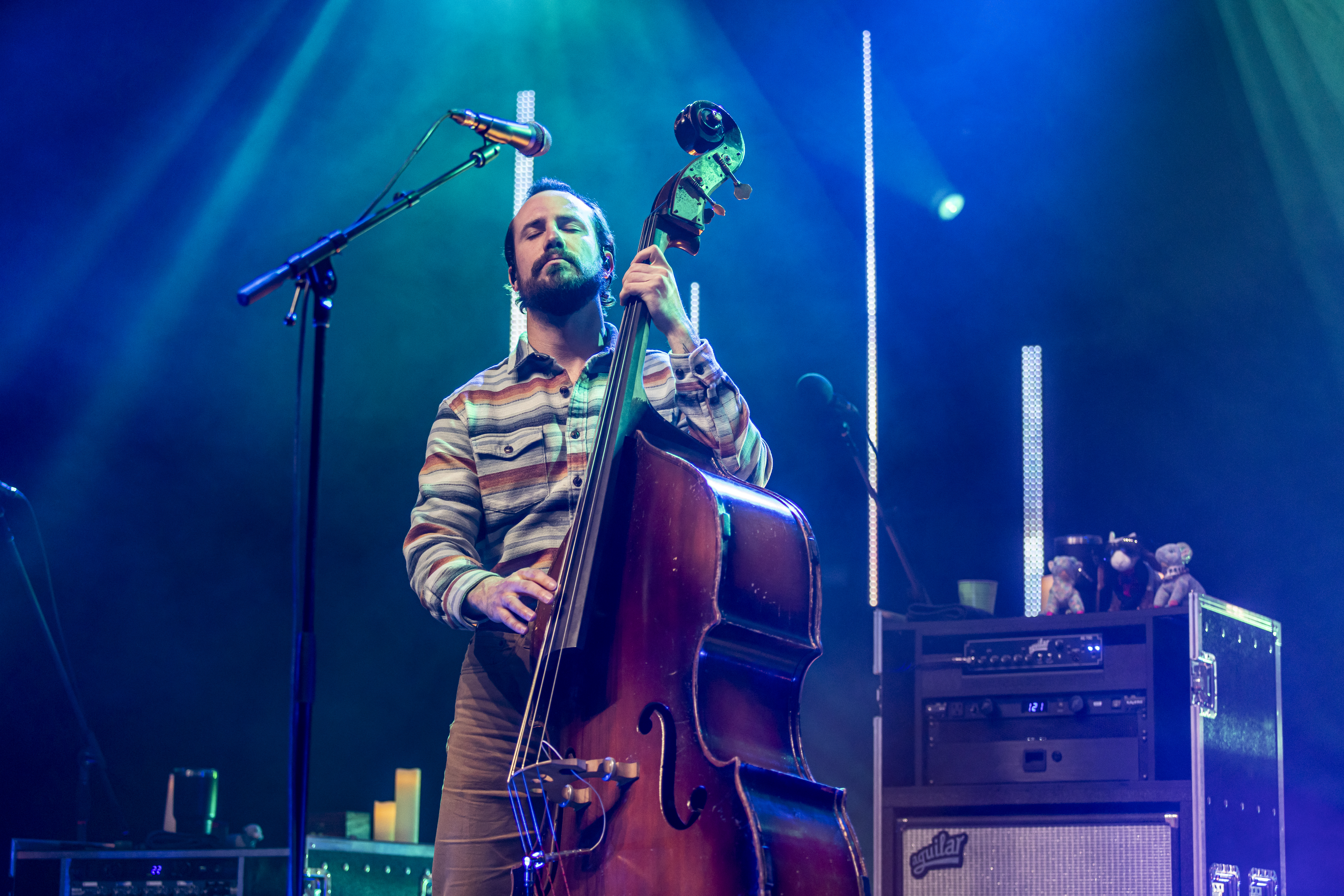 A quick snap back to reality erupted as they started into their largest hit of to date - "Dust in a Baggie".
As the end of the show drew nearer, Billy thanked the crowd and his band with a heartfelt speech before concluding with a final sequence of songs. "Fire on My Tongue" seamlessly merged into a cover of Bob Dylan's "Drifter's Escape", which was the first time the band had performed the song. Before leaving the stage, they left Cincinnati with another fan favorite - "Turmoil and Tinfoil".
They returned for a short but incredible version of Ralph Stanley's "Katy Daley" to encore the night.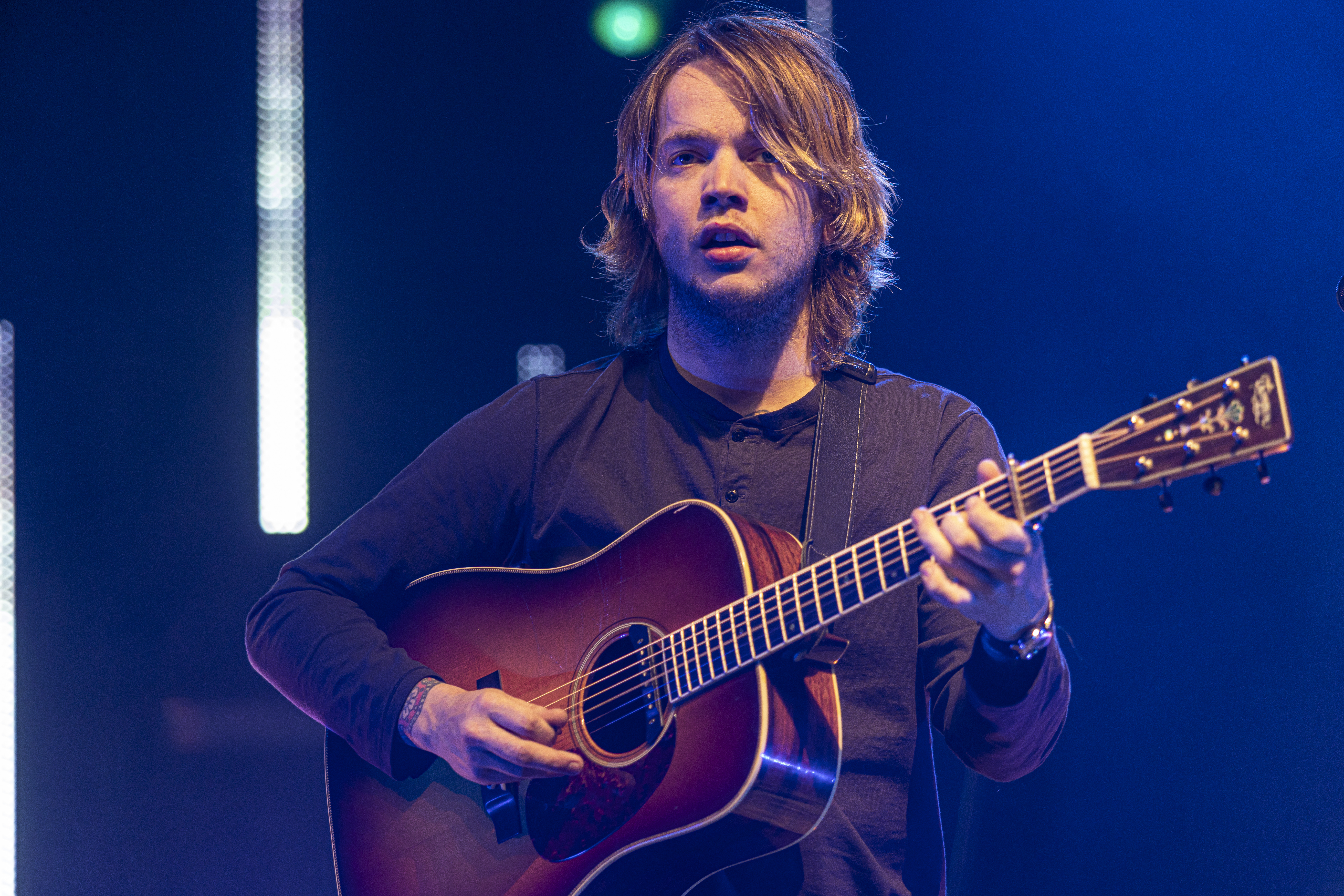 Set 1
Cold on the Shoulder
Red Daisy
This Old World
While I'm Waiting Here
Ride Me High
Thunder
I'm Still Here
Taking Water
Hellbender
Everything's the Same
All Fall Down
Set 2
Home of the Red Fox
Know it All
Watch It Fall
Highway Hypnosis
Peggy-O
Dust in a Baggie
Fire on My Tongue
Drifter's Escape
Turmoil & Tinfoil
Encore
Katy Daley