On December 27, SiriusXM presented The Brian Setzer Orchestra Christmas Rocks! Tour at the Arlene Schnitzer Concert Hall. Throughout his career, Setzer's innovative and daring musical styles have single-handedly resurrected two forgotten genres of music (rockabilly in the '80's and swing in the '90's).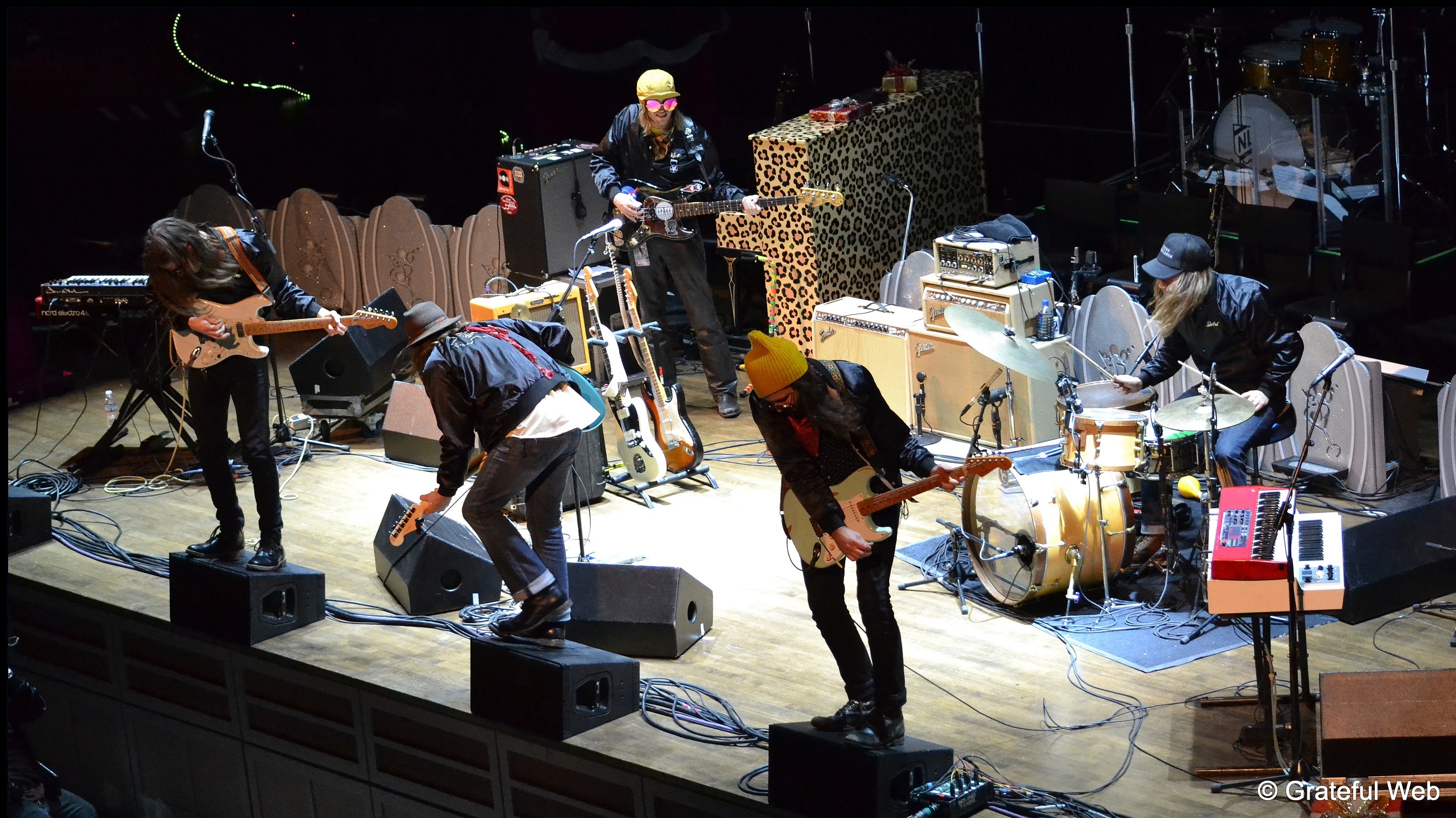 The opening act of the night, the quintet known as The Texas Gentlemen, performed a rocking set-list. Their performance featured vintage country-funk, which created a warm atmosphere for the Brian Setzer Orchestra festivities.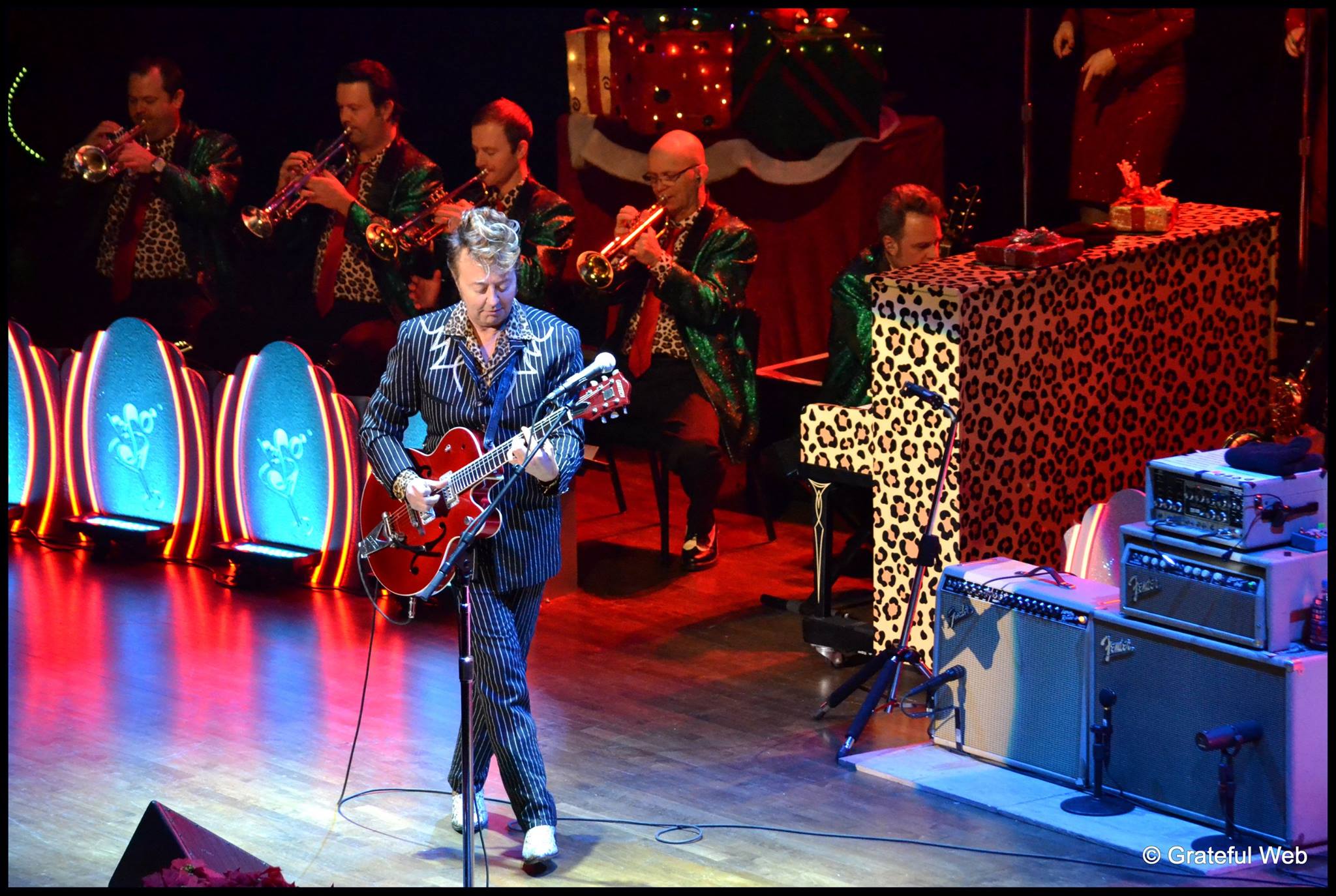 In the acclaimed Christmas show, which has now concluded its 14th Annual Christmas Rocks! Tour, the iconic guitarist, songwriter, and vocalist and his 19-piece orchestra showcased a huge dose of retro holiday classics, along with some of Setzer's hits, including Stray Cat Strut.  This year also highlighted music from Brian Setzer Orchestra's latest Christmas album, "Rockin' Rudolph." The Portland crowd was energized and participated in the cheer.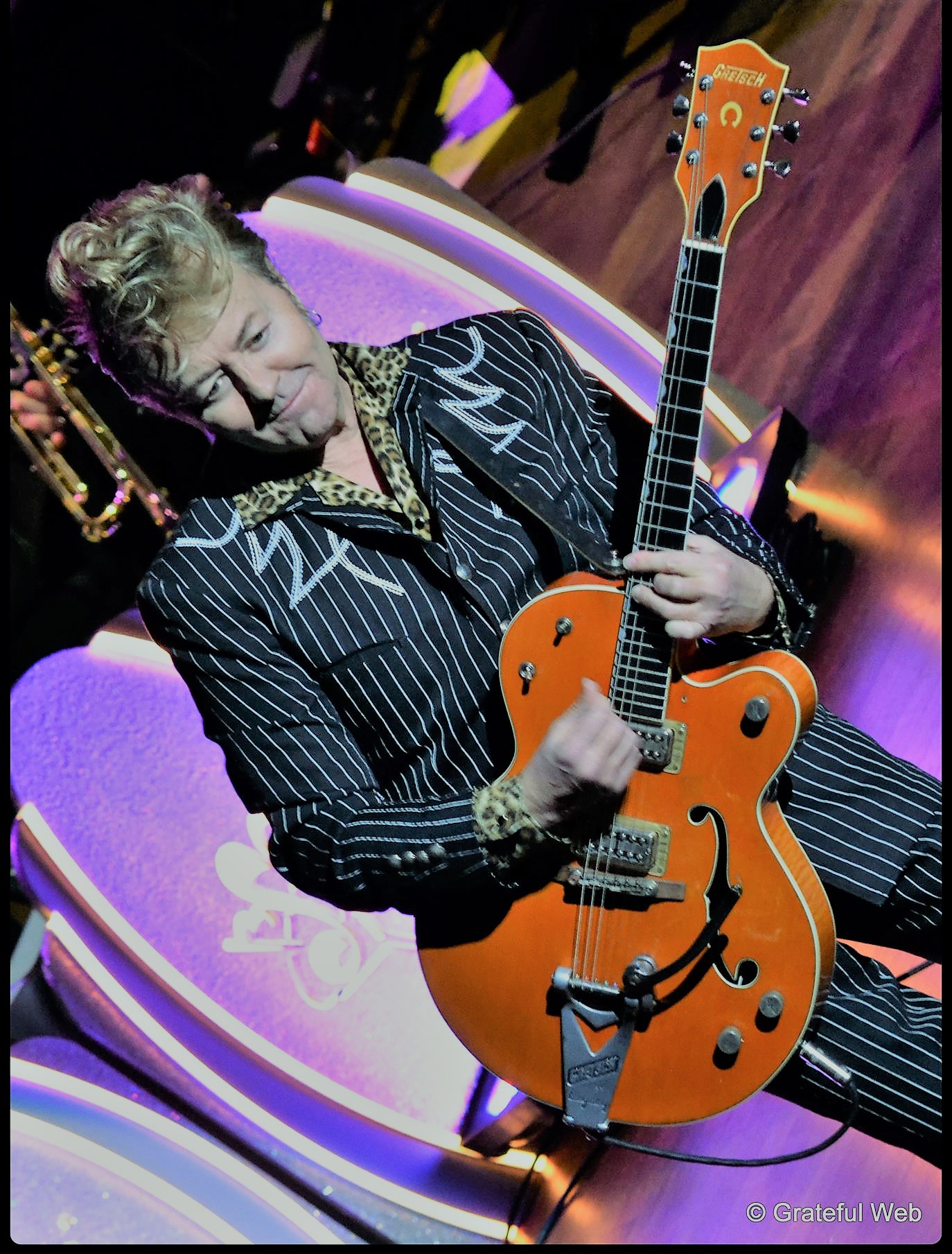 The three-time Grammy Award winning Setzer, founder/leader of the Stray Cats, is consistently cited as one of the world's greatest living guitarists. In Portland, he showed why. Setzer's trademark guitar work and vocal stylings, matched with the Brian Setzer Orchestra's rockin' big-band horn arrangements, created a positive atmosphere that had the audience in the full holiday spirit! The tour, was a refreshing twist to a sometimes-daunting holiday season.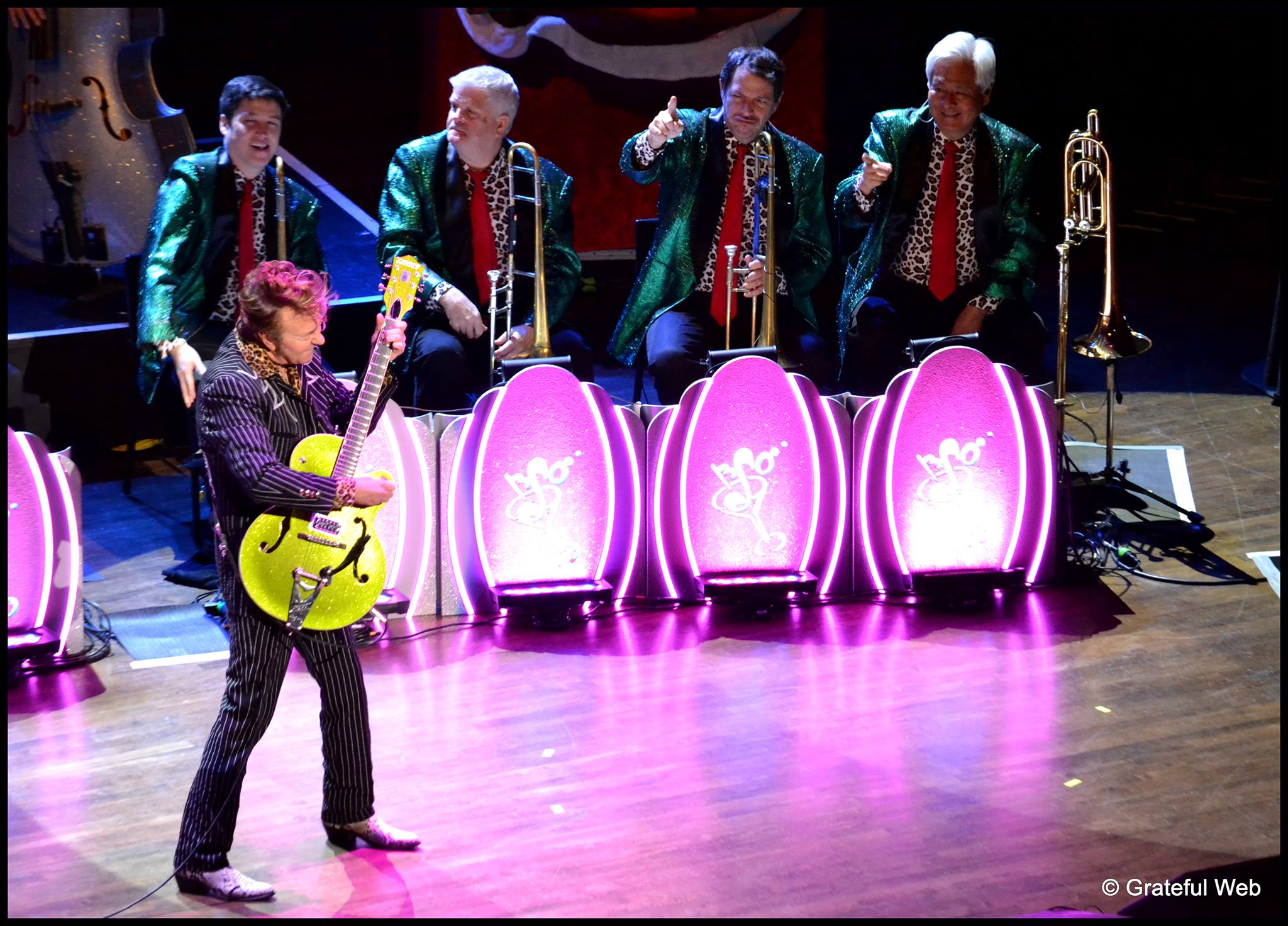 On December 26, Brian Setzer's Facebook page posted, "You Don't Believe Me... keep your ears open on Jan. 2nd," along with an archive photo of the Stray Cats. Many diehard fans of the musician are hopeful for a 2018 Stray Cats reunion. Tune in to their Facebook page for official announcements!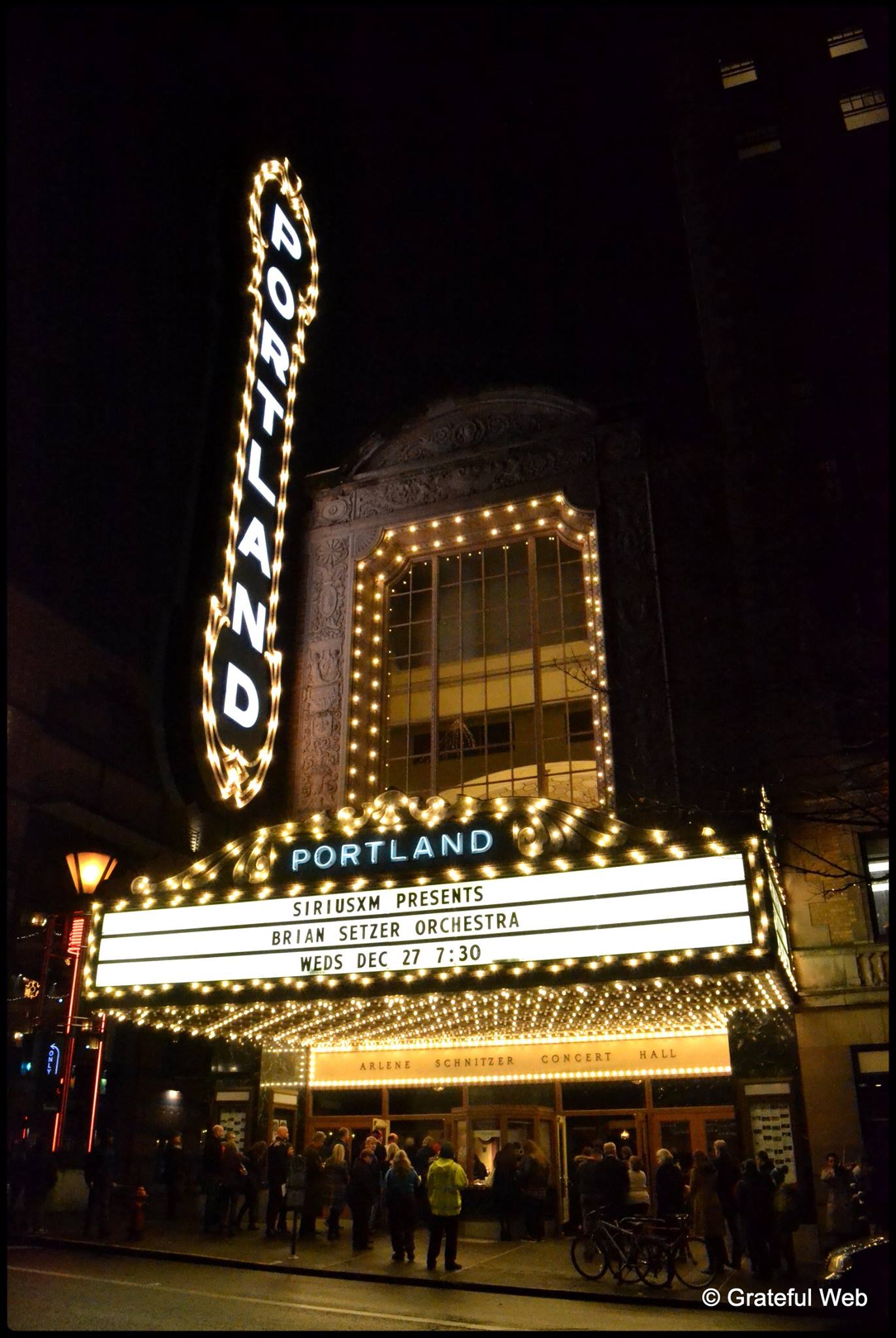 The Brian Setzer Orchestra will be taking their tour to Japan in January and February.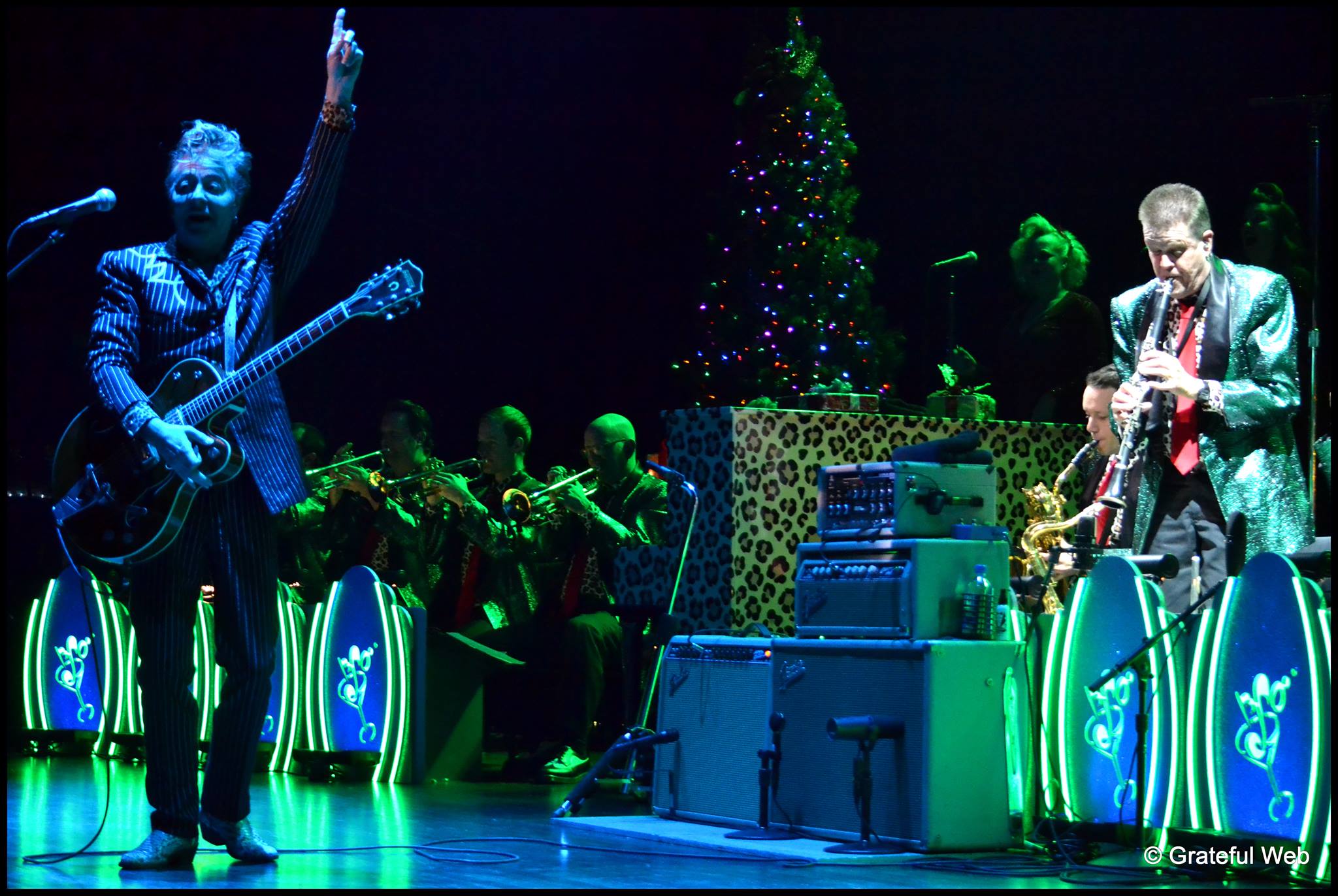 The Brian Setzer Orchestra granted Grateful Web a photo pass to document the event. The professionalism of the entire production team was unparalleled.