TO Records is excited to announce that Dawes has confirmed 17 dates supporting Alison Krauss & Union Station. Beginning July 27 in Danbury, CT, the dates run through August 27, and include stops at New York's Beacon Theatre, the Fox in Atlanta and two shows at The Ryman in Nashville.
Dawes has already begun their touring in support of their highly anticipated second album, Nothing Is Wrong. Due out on June 7, 2011, Nothing Is Wrong is the follow-up to the band's 2009 debut, North Hills (featuring their breakout anthem, "When My Time Comes"), an extraordinary record that was released quietly and soon became regarded among critics and fans across the country as a classic and must-own favorite. A collection of songs that expertly builds upon the template laid by North Hills, Nothing Is Wrong sees Dawes displaying strong growth and evolution while still manifesting their distinctive, unforgettable voice. The band is confirmed to perform the first single from the new album, "Time Spent in Los Angeles," on The Late Show with David Letterman in late June.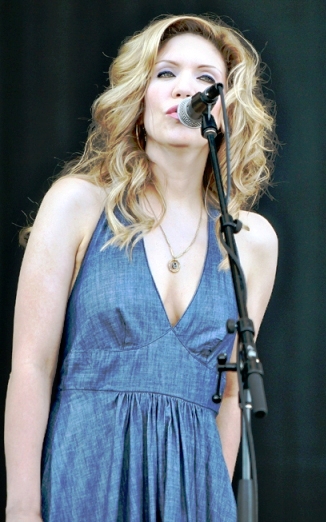 ATO Records and Dawes will be launching a unique pre-order campaign that will allow fans to purchase the record in advance of release date and receive an immediate digital download of an exclusive three-song promotional EP, entitled Suitcase, featuring "Time Spent In Los Angeles," and two B-sides from the album sessions, "All My Failures" and "Strangers Getting Stranger."
In addition, all pre-orders will automatically be entered-to-win a super deluxe grand prize suitcase loaded with the following items:
-Vintage 3' x 2' suitcase
-Double Gatefold packaging including photo collage and lyric insert
-CD version of album (sleeve without artwork)
-CD version of 'Suitcase' EP (sleeve with full-color artwork)
-Series of 5 (5x7) black and white lithograph prints in commemorative brown paper jacket sleeve with band logo
-12x12 black and white photo print autographed by Dawes
-Digital download of video series featuring interview, candid, recording, and live performance footage
-Digital delivery of 11-track album in its entirety on 6/7/11 in premium DRM-free 320 kbps MP3, Apple Lossless, or FLAC files
-Grado 225i Prestige Series headphones
-WILL Leather Goods Hopper Messenger Bag and Slim Billfold Wallet
-Leather notebook with lyrics signed by Taylor Goldsmith
-Black album artwork t-shirt
Fans can also pre-order
Nothing Is Wrong
online via the band's website in the following formats; Deluxe LP (limited edition), Double LP, CD, and Digital. All bundles come with the "Suitcase EP" and the option to add a t-shirt. More details
here.
Fans can also pre-order 'Nothing Is Wrong' at the band's upcoming May performances where they will receive a physical CD copy of the
Suitcase
EP that includes a download card to receive the album in its entirety with digital liner notes on street date. The band will be performing special in-store appearances prior to release date at select retailers in tour markets. For a complete list, visit the band's
website
.
In support of the pre-order campaign, the band will release a series of weekly videos online featuring interviews, candid, recording, and live performance footage. The first webisode premiered at
Daytrotter
, and the second on
Paste
today. All of the videos will be made available for digital download as part of the Deluxe LP (Limited Edition) pre-order offering. Visit the band's
website
for more information.
TOUR DATES
May 11 - Tampa, FL - State Theatre
May 12 - St. Augustine, FL - Cafe Eleven
May 13 - Atlanta, GA - Variety Playhouse
May 14 - Birmingham, AL - Secret Stages Festival (2pm -note 2 shows on 5/14)
May 14 - Nashville, TN - Cannery Ballroom
May 15 - Asheville, NC - Orange Peel
May 17 - Charlotte, NC - Visulite Theatre
May 18 - Carborro, NC - Cat's Cradle
May 19 - Athens, GA - Melting Point
May 20 - Chattanooga, TN - Nightfall Series (free show)
May 23 - New Haven, CT - Toad's
May 24 - Portland, ME - State Theatre
May 25 - Northampton, MA - The Iron Horse
May 26 - Burlington, VT - Higher Ground
May 27 - Montreal, QC - Le National
May 28 - Toronto, ON - Opera House
May 29 - Detroit, MI - St. Andrew's Hall
June 1 - Louisville, KY - Headliners
June 2 - Indianapolis, IN - The Vogue
June 3 - Chicago, IL - The Vic Theatre
June 5 - Hunter Mountain, NY - Mountain Jam
June 6 - St. Louis, MO - The Pageant
June 7 - Louisville, KY - Iroquois Ampitheatre
June 8 - Columbus, OH - LC Ampitheatre
June 9 - Pittsburgh, PA -Stage AE
June 10 - Philadelphia, PA - Mann Center
June 11 - Vienna, VA - Wolf Trap
June 13 - Vancouver, BC - Vogue Theatre
June 14 - Seattle, WA - Moore Theatre
June 15 - Portland, OR - Crystal Ballroom
June 16 - Bend, OR - Athletic Club of Bend
June 17 - Chico, CA -   El Rey Theatre
June 18 - Los Angeles, CA - Orpheum Theatre
June 20 - San Diego, CA - House of Blues
June 21 - Tucson, AZ - Rialto Theatre
June 22 - Phoenix, AZ - Marquee Theatre
June 23 - Las Vegas, NV - Silverton Casino
June 24 - Reno, NV - Knitting Factory
June 25 - Oakland, CA - Fox Theatre
July 2 - Emeryville, CA - High Sierra Music Festival
July 7 - Winnipeg, MB  - Winnipeg Folk Festival
July 8 - Winnipeg, MB  - Winnipeg Folk Festival
July 9 - Ottawa, ON - Ottawa Bluesfest
July 11 - Quebec City, QC - Quebec City Summer Festival
July 27 - Danbury, CT - Ives Concert Park
July 28 - Boston, MA - Wang Center
July 29 - Chautauqua, NY - Institution Ampitheatre
July 30 - Charlottesville, VA - Charlottesville Pavilion
August 2 - New York, NY - Beacon Theatre
August 5 - Gilford, NH - Meadowbrook Pavilion
August 6 - Mashantucket, CT - MGM Grand Theatre
August 9 - Bethlehem, PA - Musikfest
August 11 - Cary, NC - Koka Booth Amphitheatre
August 12 - Asheville, NC - The Biltmore
August 13 - Atlanta, GA - Fox Theatre
August 14 - East Hampton, NY - Music To Know Festival
August 19 - St. Augustine, FL - Augustine Amphitheatre
August 20 - Ft. Lauderdale, FL - AuRene Theatre
August 21 - Clearwater, FL - Ruth Eckerd Hall
August 26 - Nashville, TN - The Ryman
August 27 - Nashville, TN - The Ryman