After two years of planning and working through the COVID pandemic, two Edmonton promoters have joined forces to present a new music festival in Edmonton, Dead Ends Live.
On the weekend of March 18 and 19, 2022, Edmontonians will be able to enjoy the first hotel-based indoor festival as Dead Ends Live presents a weekend based on music inspired by The Grateful Dead and the spirit of the Jam Band Scene.
Utilizing the Chateau Lacombe Hotel Ballroom and the historic MacDougall United Church, which stand side by side in the heart of Edmonton's downtown, fans of all kinds of roots music will be treated to multiple performances from some of Edmonton's hometown heroes and a number of remarkable musicians from San Francisco and Vancouver.
"This is a live version of where my old CKUA radio show Dead Ends and Detours left off," says festival co-producer Peter North.
The line-up includes The McDades presenting an album release concert for their new critically acclaimed disc The Empress on Friday March 18th in MacDougall United Church, while the brilliant Harry Manx will be closing the church line-up on Saturday night.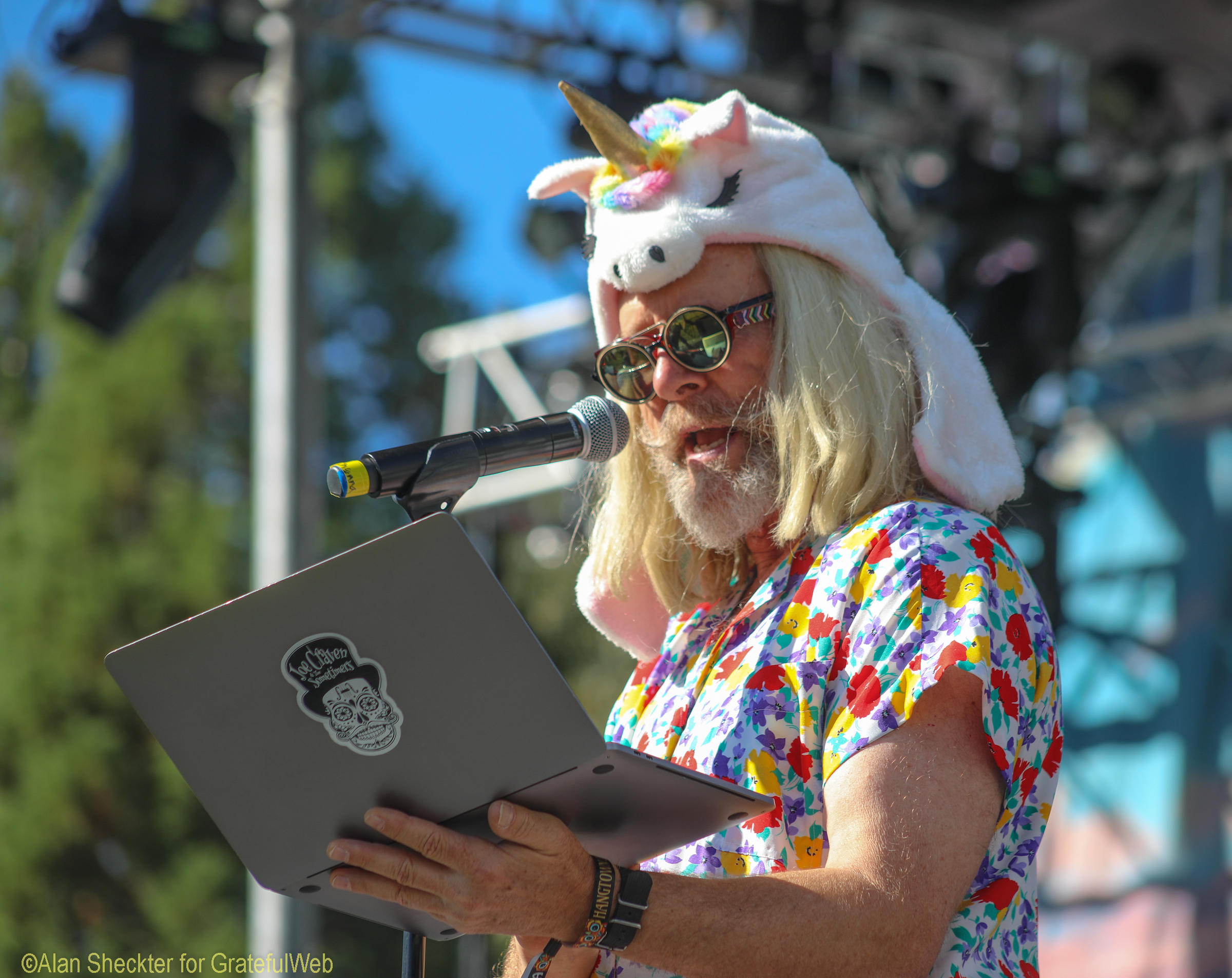 "Variety is the key to what we are presenting just like the Dead Ends and Detours radio show. There will be a lot of collaboration going on. Music that comes right out of the Grateful Dead songbook and music that reflects the genres that members of the Dead championed, whether it is world music that the Grateful Dead's Mickey Hart turned so many people onto or blues that the Grateful Dead and some of the offshoot groups immersed themselves in," says North who recently finished an eight year run as Artistic Director of the Salmon Arm Roots and Blues Festival.
Joe Craven, the ridiculously talented multi-instrumentalist, was with the Jerry Garcia/David Grisman group for the entire run of that outfit. His resume also includes years in Grisman's quintet where he played violin and percussion and his solo output includes his heralded Garcia Songbook release of 2020 which David Gans calls "the best Grateful Dead cover album made to date."
Gans is coming to Dead Ends Live with a strong songbook that includes a number of originals. Gans, who has hosted the Grateful Dead Radio Hour for years, has a number of fine album releases to his credit and he has written with the likes of Peter Rowan and Robert Hunter.
Another Bay Area artist heading to Dead Ends Live is guitarist/singer Gary Vogensen who spent a decade in the acoustic line-up of the New Riders of the Purple Sage. Mentored as a young musician by the late, great Michael Bloomfield, Vogensen is Angela Strehli's long-time guitarist and he's also toured and/or recorded with Boz Scaggs, Commander Cody, The Elvin Bishop Band, Maria Muldaur, and many other top-drawer artists.
Vogensen and Berkeley-based harmonica ace Mark Hummel will be whipping things up in the Chateau Lacombe Ballroom, presenting a show called "A Night At The Fillmore" on Friday, March 18. The show will find the two fronting a quintet that will draw on blues-based material that artists like Bloomfield, Albert King, Janis Joplin, Hot Tuna, and The Dead played at the legendary San Francisco auditorium.
"We're also pleased that at least three generations of musicians will be performing and that the Edmonton scene will be well represented at Dead Ends Live. The Mbira Renaissance Band, Farhad Khosravi & Daniel Stadnicki, Maddie Storvold, Up On Cripple Creek and of course The McDades, who are going to transform into The McDeads on Saturday night, speaks to that," says North.
Plus, there will be guest appearances over the weekend by Kat Danser, sax ace David Babcock and members of Edmonton's pioneering jamband, Tacoy Ryde.
Co-producer Jayne Bawden feels the time is right for this type of festival in Edmonton.
"After attending hotel-based music events in other centres, I was convinced that Edmonton was ready for this concept. We are called Festival City and our winters are long, so a staycation in March is just what Albertan's need," says Bawden of the event which is sponsored by Edmonton's amazing new film and sound studio Dept. 9.
Dept.9 Studios develops and produces film, television and web series as well as games and apps. Dept.9 Studios includes Dept.9 Entertainment (Television, Film, Web), Dept.9 Digital (Gaming & Apps) and Dept.9 Music (Publishing and Sound Recordings).
The company is based in Edmonton in a new state-of-the-art 26,000 square foot facility with two soundstages, audio post-production (Dolby Atmos surround sound mixing), video editing suites, digital media lab, set shop, wardrobe and props.
For complete info and schedule for Dead Ends Live go to deadendslive.com or Facebook group. Tickets available at EventBrite.