Let's get it out of the way -- yes, we're talking about Gregg Allman's son. And there it is, think what you will.
Not that (Devon) Allman wants to make his career as his father's lad. In the liner notes for his debut album, Turquoise, the artist's folks are clearing trying to distance the kid (relatively speaking) from his old man: (Devon) grew up… surrounded by a humble life away from the rock and roll circus that was his father's band. We get the point.
And, predictably enough, Devon and company consistently try their hand at genre-crossing so as not to invite any easy-target Allman Brothers references that our critics' lot would be quick to pounce on. By Allman's own admission, Turquoise is a divided record: It's part 'dusty road driving music' and part 'tropical getaway' music. This is not a straight-shot Southern rock album.
But why try so hard to sever the family ties? At the end of the day, the record's strongest elements remind first and foremost of Devon's prodigal kin, so why fight it? The younger Allman is actually quite the proficient guitarist in his own right, and his playing's got some soul when he gets going. It's that near-melancholy nostalgia in Devon's songs (similar to the Brothers' Band in their heyday) that holds them up, keeps them from becoming just another bush league singer-songwriter offering for the pile. Couple Allman's strings with a barebones backing band -- mostly drums and bass to complete the three-piece jams with a couple sparse guest spots sprinkled in -- and Turquoise has plenty of humble character laying the foundation for what could be a solid record.
The album jumps right in like it's got something to prove -- "When I Left Home" wastes no time on foreplay with a heavy-handed introduction, and the chorus would fare well at any rowdy Southern bar after midnight with rye flowing. "Don't Set Me Free" keeps up the pace next, strumming along with a laid-back determination to say something of substance, get something across to whoever might be listening. Later in the set list, "Stop Draggin My Heart Around" is a solid cover, though it may lack some of the grittiness that Stevie Nicks and Tom Petty's Heartbreakers provided the original (but none of the urgency -- Allman and guest vocalist Samantha Fish keep the track's insistent vocals at the forefront throughout). No complaints here at its inclusion on the album.
In between its Americana rock n' roll kicks, Turquoise is a mixed bag. Fronted by its meandering guitar riffs, "Time Machine" would be a perfect mid-album reprise that teases at the elder Allman's inevitable (though outwardly avoided) bluesy influence on his boy. But, unfortunately, the pushy good times come, good times go thesis of the track comes off as something of an afterthought to the soulful licks in the layers beneath. It's not necessarily a bad tune, but sometimes less is more. Here, Allman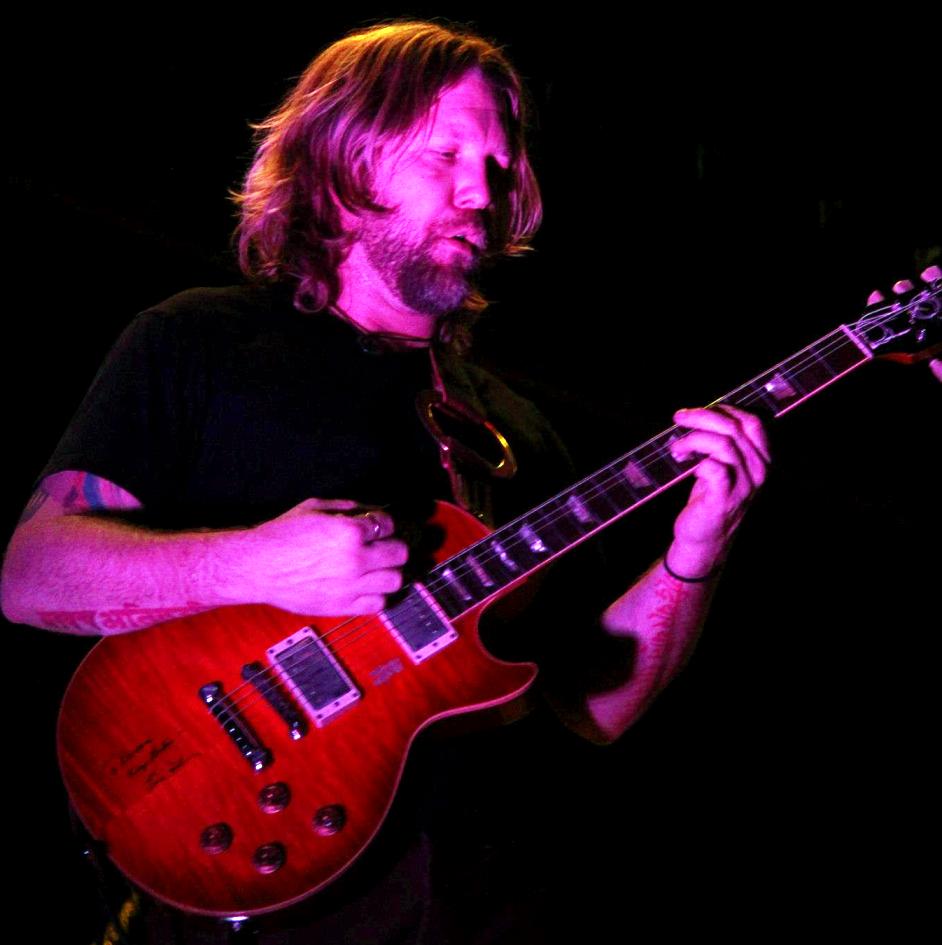 feels obligated to articulate in his vocal delivery what could have been left to the quiet reprieves of his musing guitar, and it's excessive. Similarly, "Strategy" kills with its mellow guitar interludes that could fill a rainy day but dies when the chorus forces its way onto a stage long overcrowded by too many clean-cut grungers (think Creed on supermarket jazz). Even deeper into the record, "Into The Darkness" rides the Soul Train and shows Allman stretching his vocal chops like a Al Green while saxophones wind between off-beat jazz guitar. Maybe it's not the singer's forte, but the effort confirms his desire for versatility in the mix.
Fifth on the track list, "There's No Time" shows Turquoise attempting to shift tempo to island time, even biting an early sitting, waiting, wishing line from the Jack Johnson jam. It might be a matter of personal preference, but Allman's heavy-handed singing seems a little out of place on the swinging dub groove. The tune might be a fun diversion for a live set, but it rather muddies the waters on this particular album. "Homesick" follows suit with another reggae-inspired digression. This one's not so over-the-top and hints that Allman might actually be on to something with his 'tropical getaway' hook (even while he croons, I want to go home… everything'll be alright -- can't fight inertia or the tides, it seems). "Key Lime Pie" offers one final musical jaunt to jolly island country after "Darkness". Despite more of Allman's proficient guitar, this one can't help but come off as something Clapton would throw in as middle-of-the-road filler on one of his more recent releases.
"Yadira's Lullaby" unplugs Allman's guitar for the first time and shows the musician at his most intimate. At two minutes and change, the acoustic instrumental sits pretty, pure and simple -- a nice touch as the album winds down. Finally, "Turn Off The World" chases "Lullaby" and never abandons the previous song's sentiment, sticking to acoustics and some minimal brush-fed percussion beneath the somber vocals. It fares well as a swan song for the record, maybe a little slow but offering closure as Allman's hushed voice echoes, wash off some of that rock and roll…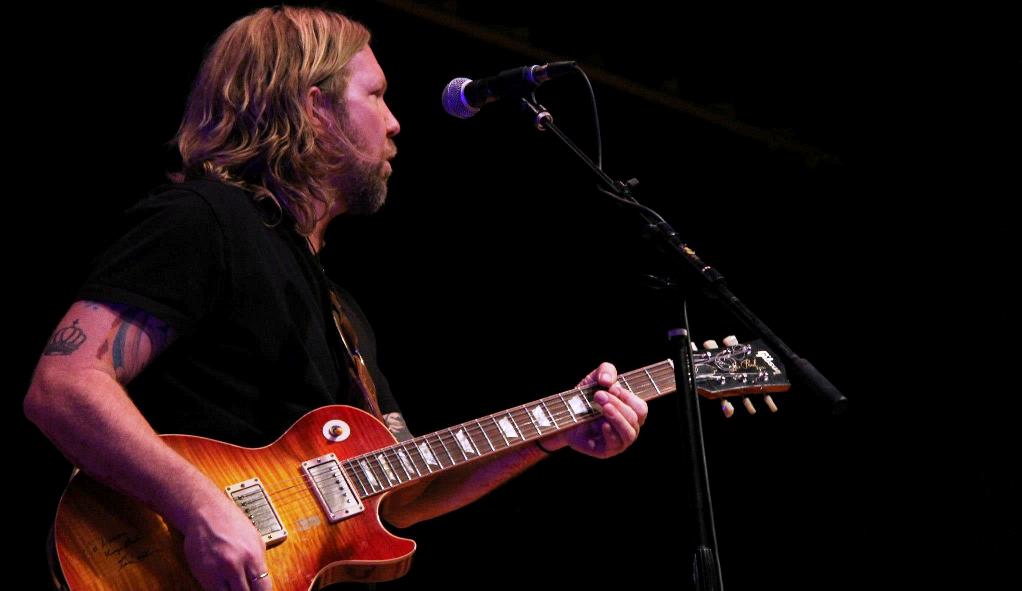 About three quarters of Devon Allman's debut is rock solid. His sound and technique are refined, and there won't be any questions regarding musical ability coming the way of this son-of-a-rock-god. But even after a few listens, I can't help but wonder if the boy doth protest too much (apologies for the allusion -- sometimes the oldies put it best), dedicating more energy to playing anything-but-Allman when it might just be his saving grace. Not to confuse Devon's sound with his father's -- I'll be first to argue that the youth's carved his own niche in the corner -- but while he's throwing his polished guitar into so many rings (classic rock to island jams to fingerpicked ballads, the list goes on) he might be the first one forgetting that the Allman Brothers were born of Southern rock; Southern rock wasn't born of the Allman Brothers. And the fact of the matter is, Devon's shining moments on Turquoise lie south of the Mason-Dixie line. It'd be a shame if he heads for the hills just because he thinks it's too crowded back home.