Connecticut jam quartet Eggy channeled the luck of the Irish last Thursday night at the famed Mercury Lounge in New York, NY. The Woodbridge, CT based squad crushed their rescheduled post Phish YEMSG December after show on March 17th. This is the first time they have played in New York City since prior to the pandemic, opening for Spafford at the Brooklyn Bowl on February 6, 2020, and will certainly not be the last.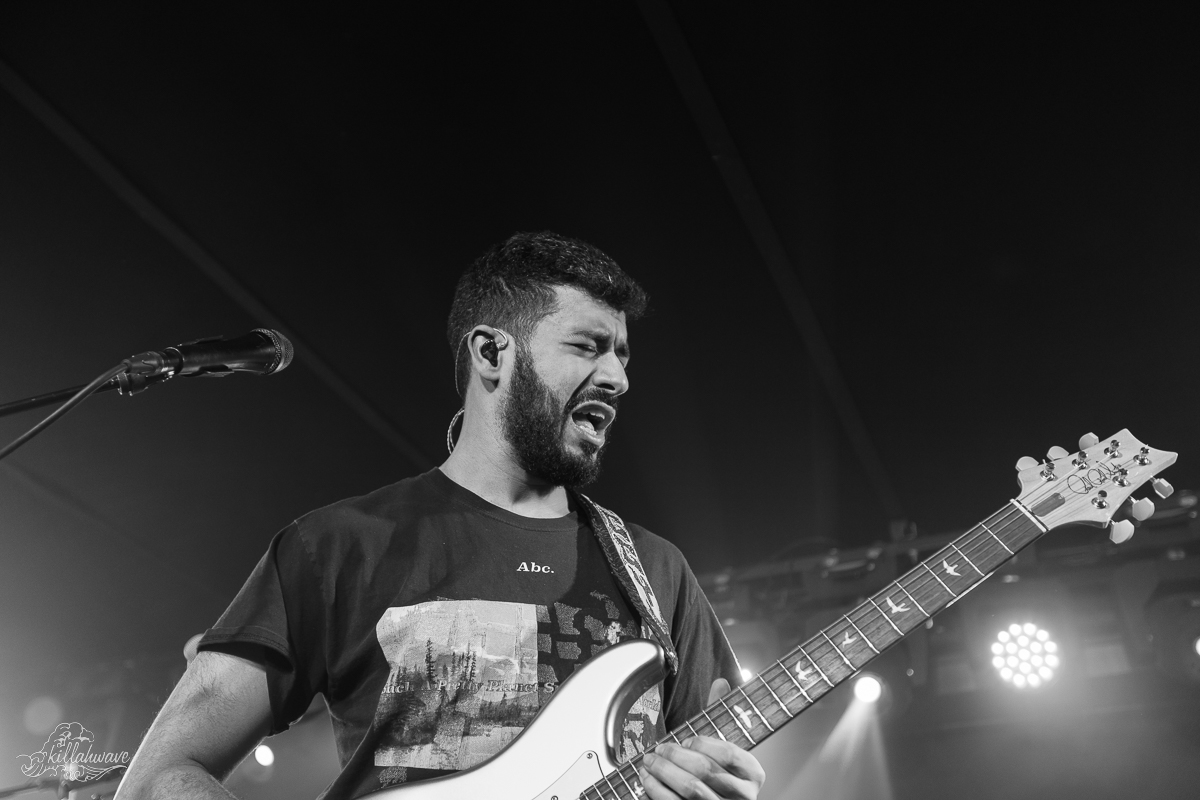 This talented group consists of Michael Goodman (bass/vocals), Jake Brownstein (guitar/vocals), Dani Battat (keys/vocals) and Alex Bailey (drums/vocals). They are often found weaving tasty grooves with moving lyrics, and have opened for jam heavy weights such as Spafford, Motet, and Pigeons Playing Ping Pong. Founded in 2013 by Goodman, Brownstein and Battat, this group took advantage of the unexpected downtime during the Covid-19 pandemic by releasing a "Choose Your Own Eggventure" webcast series. The band created three set list tracks that allowed audience members to join them on a unique musical journey, similar to the "Choose Your Own Adventure" novel series.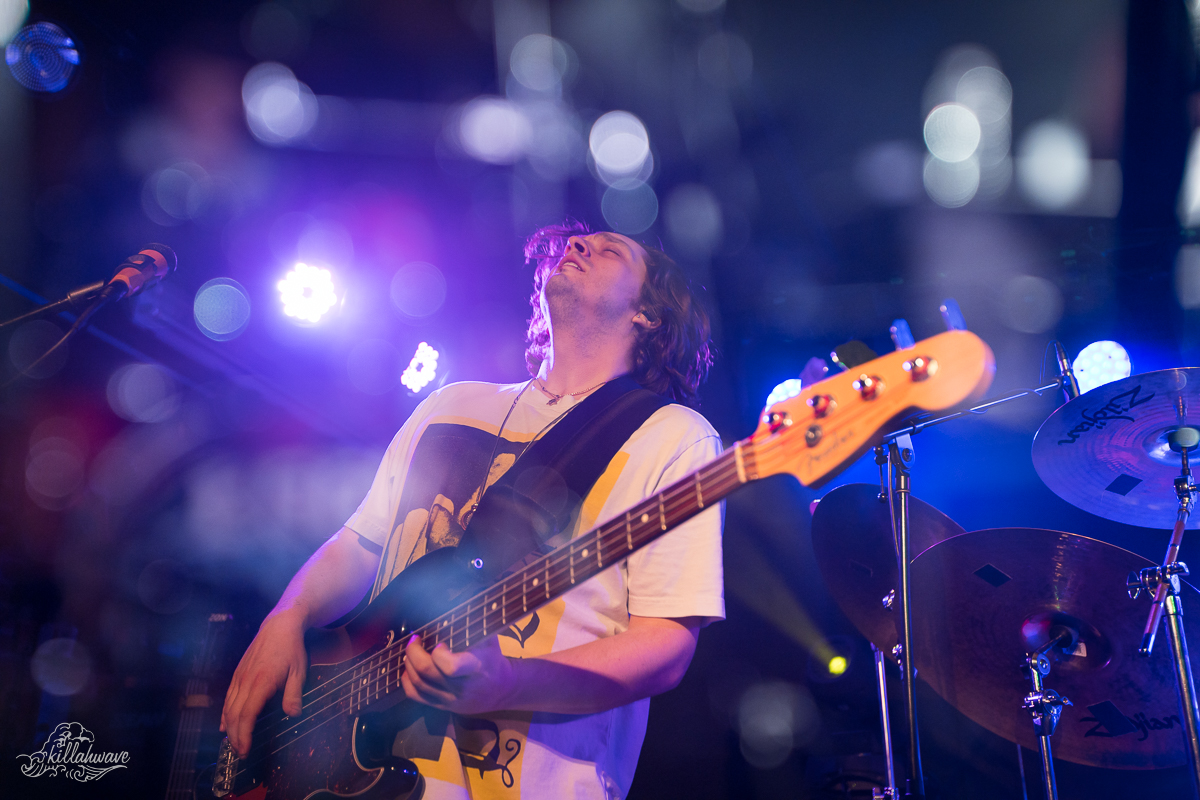 Last Thursday night, Eggy finally got their turn as the headliner in front of a discerning big apple audience, and did not disappoint. The 500 person Mercury Lounge was relatively full for a Thursday night, which is a testament to the growth they have seen recently. The show included a mix of funk, progressive rock, jazz and even a touch of heavy metal, which speaks to the versatility of this up and coming band.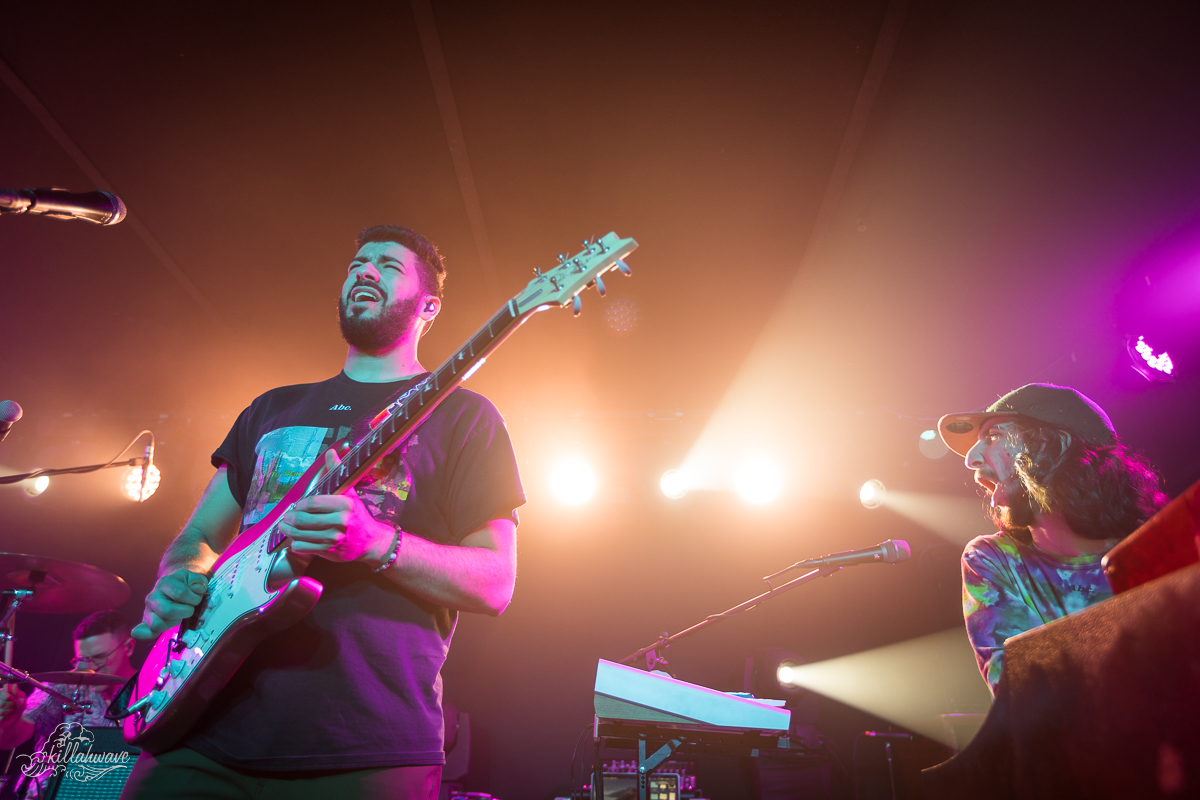 The first set began as the band emerged with all smiles under a canopy of green lighting, ready to unleash plenty of exciting covers and teases. "Checking' My Mic" kicked things off, and segued into "Between You and Me," where Bailey took his turn as the lead vocalist for this original tune. A developed jam ensued and seamlessly transitioned into "12 Pounds of Pain," which included a "Crazy" tease by Seal.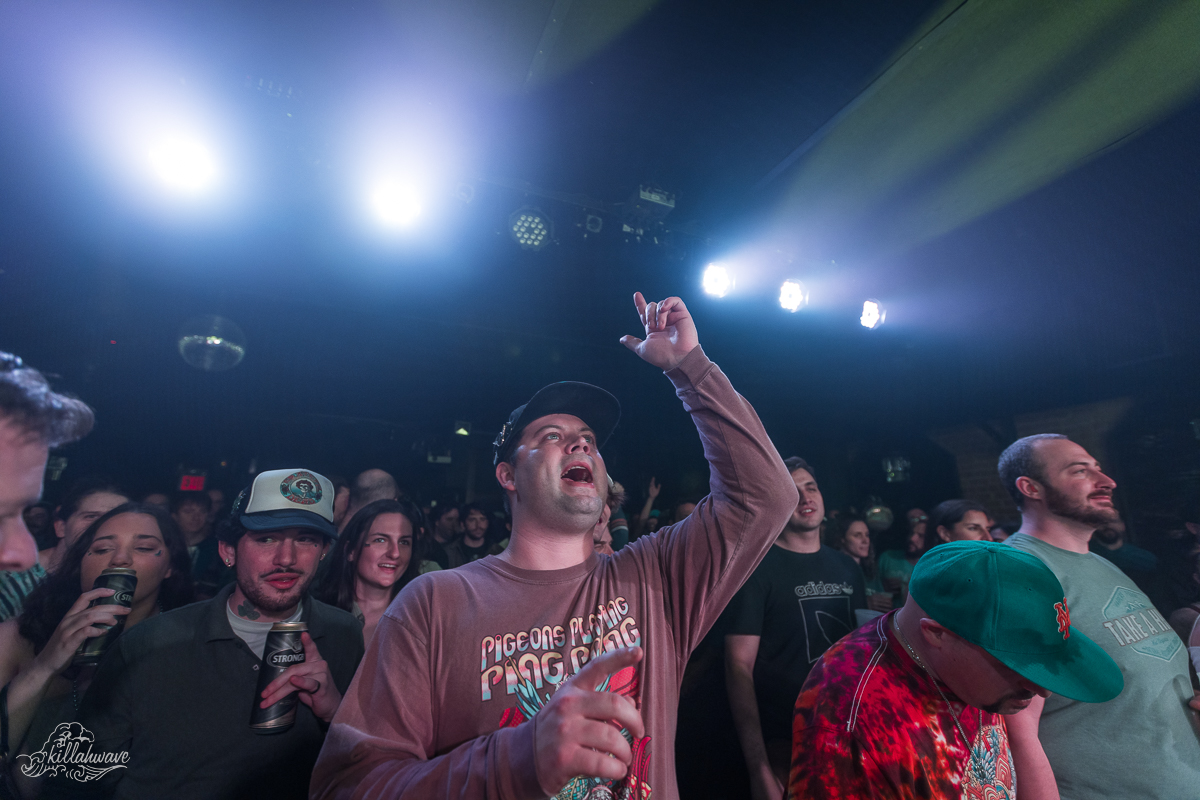 "Finding and Losing" was up next, and once again, the band delivered another tease, this time diving into "Heartless" by Kanye West. "Wireless" preceeded a profound "Necessary Evil" > "Shadow." "Necessary Evil" is a relatively new cover in the bands repertoire by the Unknown Mortal Orchestra and featured a "Dixie Chicken" tease by Little Feat. This was first played in May 2021 at Warehouse at FTC in Fairfield, Ct. "Shadow," which was released as a single during 2021, brought a trio of teases from previously played songs including "Necessary Evil", "Finding and Losing" and "12 Pounds of Pain" to wrap up this mind melting set.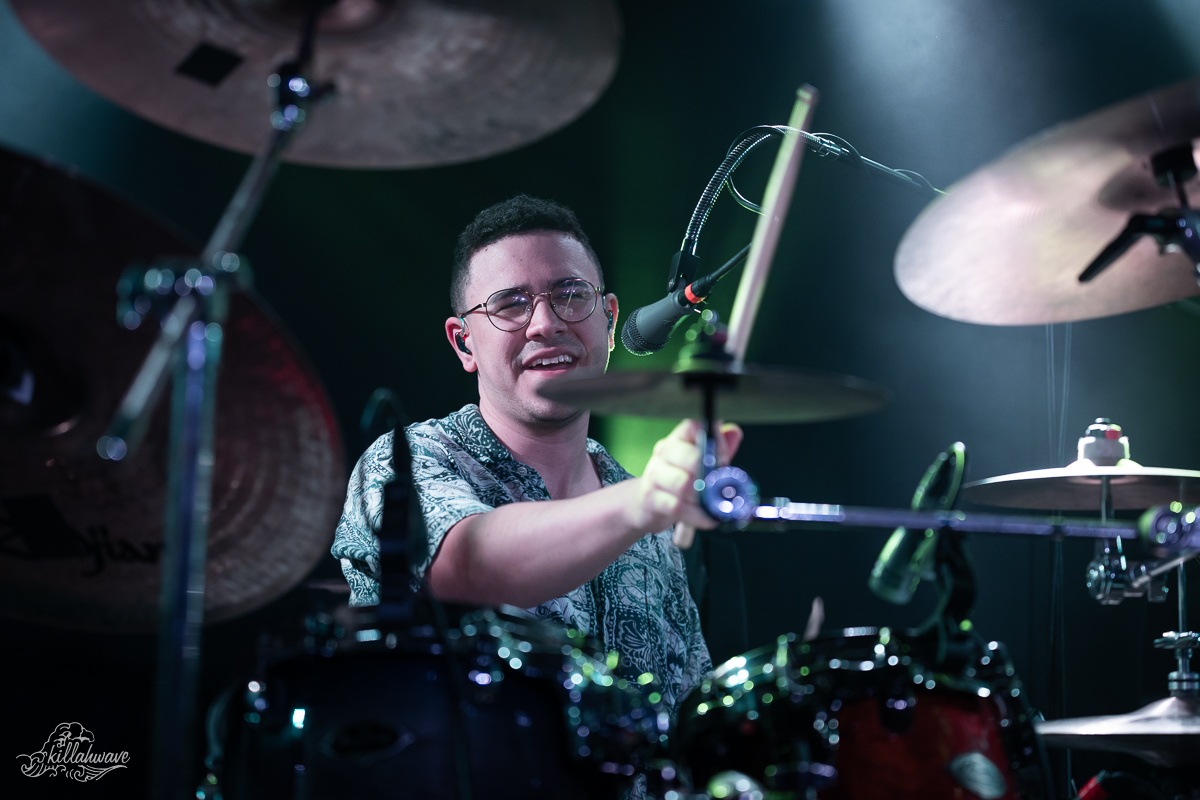 The band picked up right where they left off for set two, starting with "Here and Now." New cover "Why Should I Worry," by famous Long Island resident Billy Joel followed. This included a jam named after shredding guitarist Matt McNulty fromTalkpeck Soundsystem, which is a Connecticut based outfit that merges Talking Heads, Vulfpeck and LCD SoundSystem. The band delivered deeper jams with a touch of metal in "Burritos El Chavo 2" > "Fly Frederick Fly." The former contained a well placed "Master of Puppets" tease by Metallica. The set closed out with "Zugzwang." The band provided one last tune to etch in their fan's memories: "Tom Corn Walker."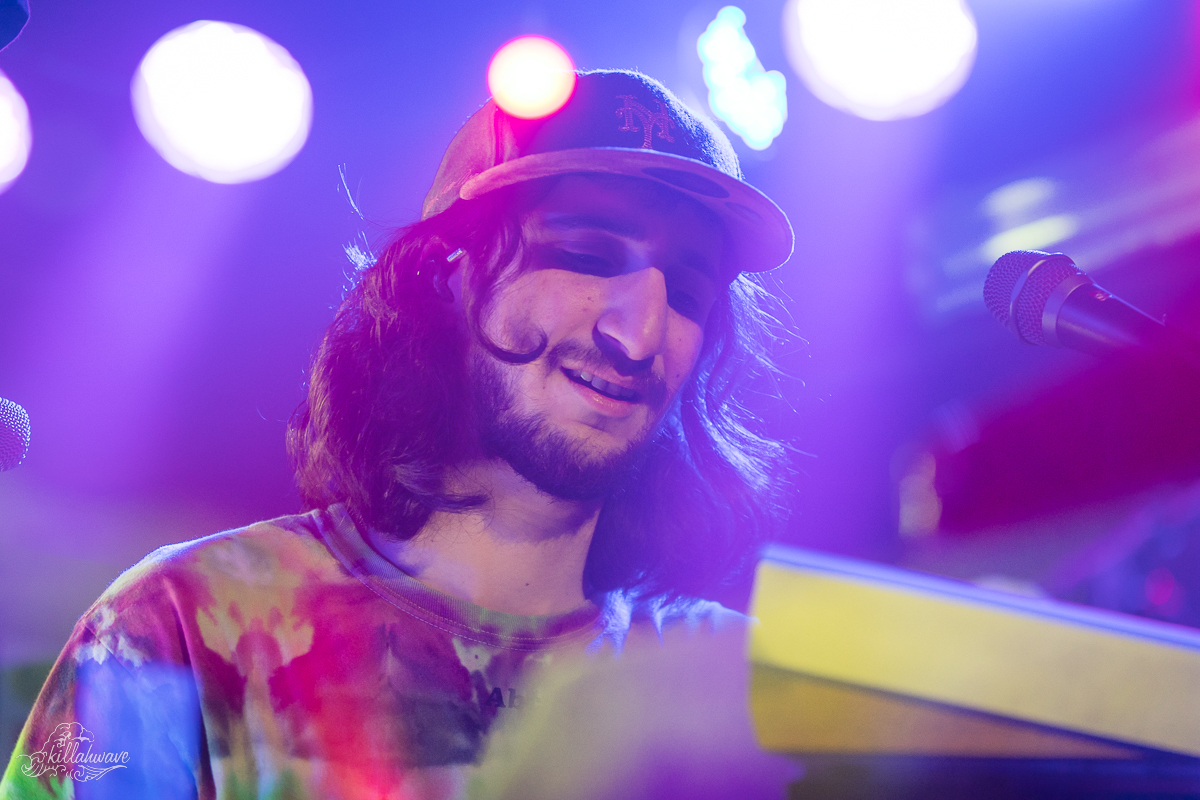 Eggy is carving out a name for themselves in the jam band community, and continues to drop inspired set lists coupled with eclectic improvisations. Fans can only hope that they continue this trend as the two set headliner, exposing their creativity and passion for all things that jam. They are embarking on an ambitious spring tour and are not to be missed. Head over to their tour page for more details about shows in your region.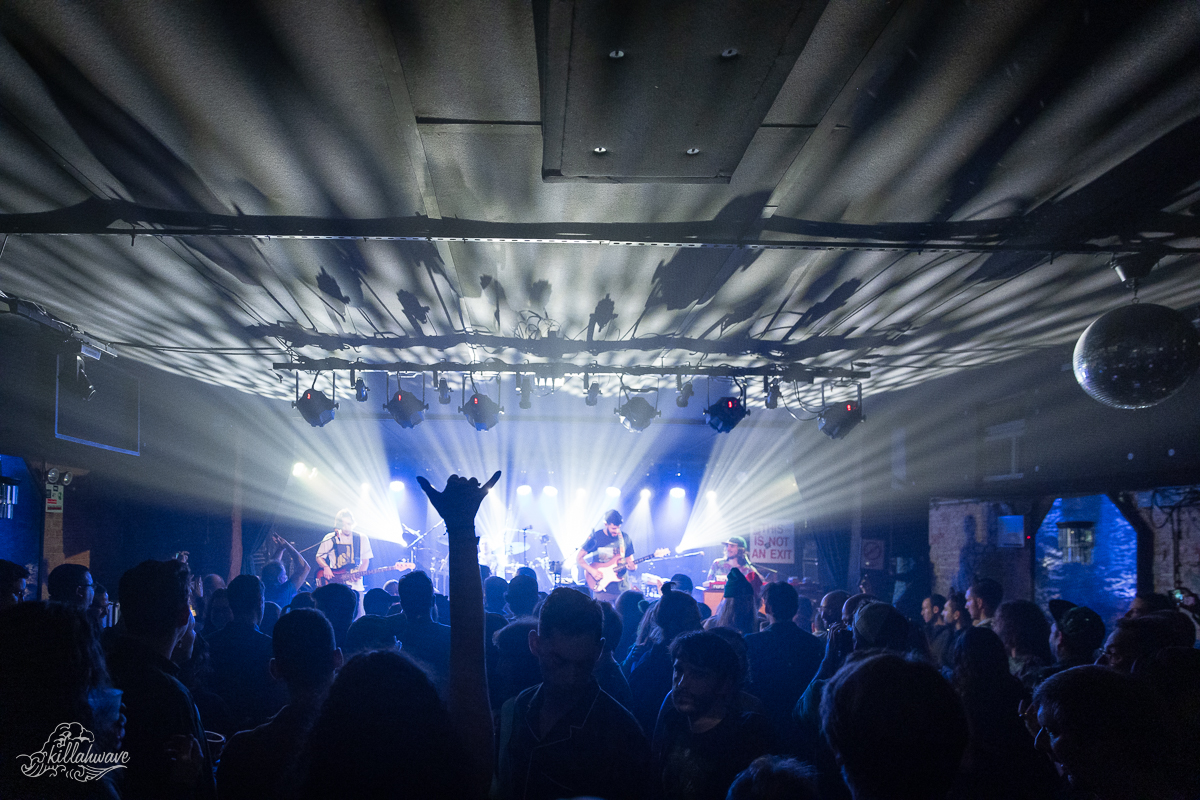 Check out more photos from the show!
Set One
Checking' My Mic > Between You and Me1 > 12 Pounds of Pain2, Finding and Losing3, Wireless, Necessary Evil4 > Shadow5
Set Two
Here and Now, Why Should I Worry6, Burritos El Chavo 27  > Fly Frederick Fly, Zugzwang
Encore
Tom Corn Walker
Notes
1. Alternate version, Alex on lead vocals
2. Crazy tease (Seal)
3. Heartless tease (Kanye West) incomplete
4. Unknown Mortal Orchestra cover, w/ Dixie Chicken tease (Little Feat)
5. Necessary Evil, Finding and Losing & 12 Pounds of Pain teases
6. Billy Joel cover / First time played w/ Matt McNutty jam
7. Master of Puppets tease (Metallica)