Was it the reunion of brimming fans? Or was it the band's majestic sound? Regardless, Elephant Revival's two homecoming shows at the Ogden this past weekend produced nothing short of sweeping communal joy.  Sights, sounds, and vibes provided respite from wintry woes all too common this time of year.  The Elephant Revival community had a lot to celebrate: a host of new music, a well received national tour, and the announcement of a first time gig headlining Red Rocks this spring.  Band members Bonnie Paine, Charlie Rose, Dango Rose, Bridget Law, and Daniel Rodriguez rejoiced with a two night Winter Ball complete with glitter, ball gowns, and aerial acrobats.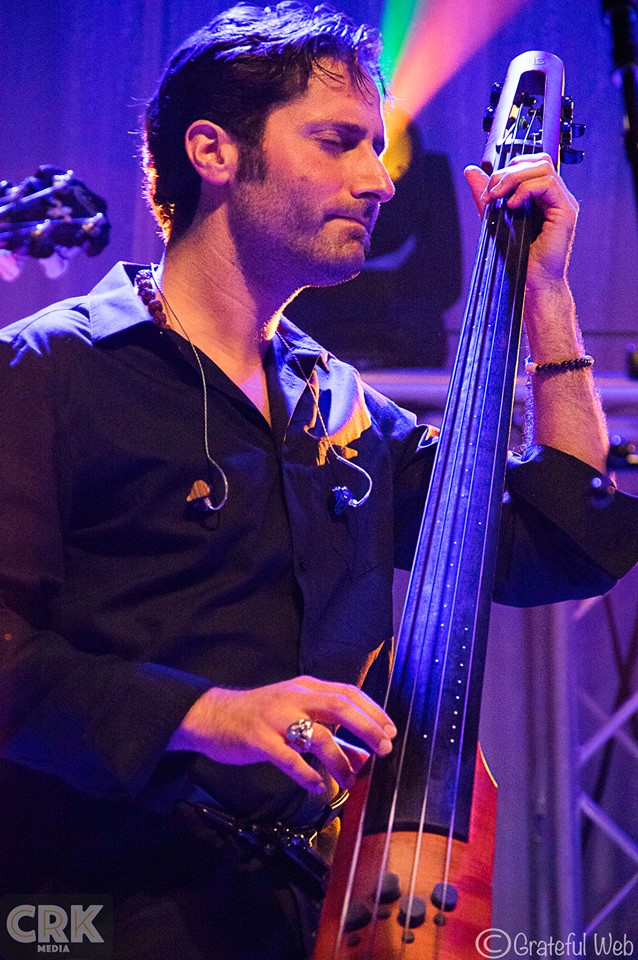 Elephant Revival has been around for over 9 years now, but only recently have they begun the transition from opener to main act.  This weekend's stretch of homecoming shows marks a big step for the band.  Not only were they able to fill two evenings with unique sets of music at one of the biggest venues in Colorado, they consistently packed the Ogden with a slew of eager fans.  Concert goers traveled from remote corners of the region to get a dose of auditory medicine.  Band member Dango Rose said he was excited to introduce "new textures" and "expanded musical horizons" to local fans and the community.  (To see the rest of my interview with Dango, click here). With a dearth of new songs and the addition of new instruments like cello and pedal steel, the band accomplished just that.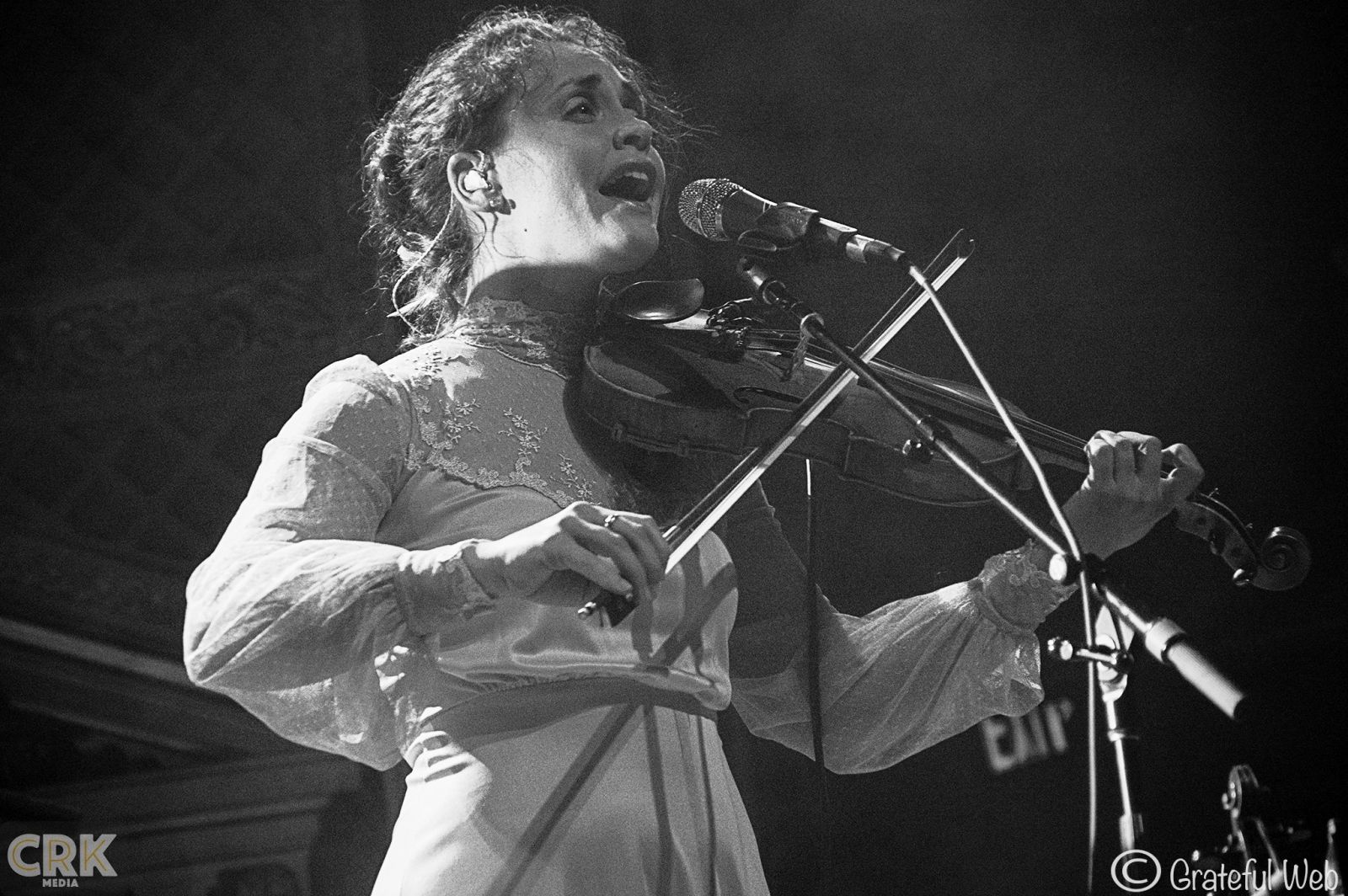 The band played an impressive set Friday night, showcasing their incredibly diverse talents.  Some tunes were more bluegrass (Piper's Sun, Rogue River), some more folksy/earthy (The Garden), and some sounded like they came from a middle eastern gypsy outfit (Stolen, Forgiveness).   Bonnie's sister, Annie, joined the band for Jet Lag Blues, adding some funky bass to the mix.  Instrumental songs like Raker were impressive, and Bonnie Paine debuted the cello for the beautiful Hello.  The synthy, driving beats and trippy solos in Sea Monster were highlights as well.  The band ended the evening with a beautiful a cappella tribute (High Flying) to an uncle who recently passed away, followed by the upbeat crowd favorite, Grace of a Woman.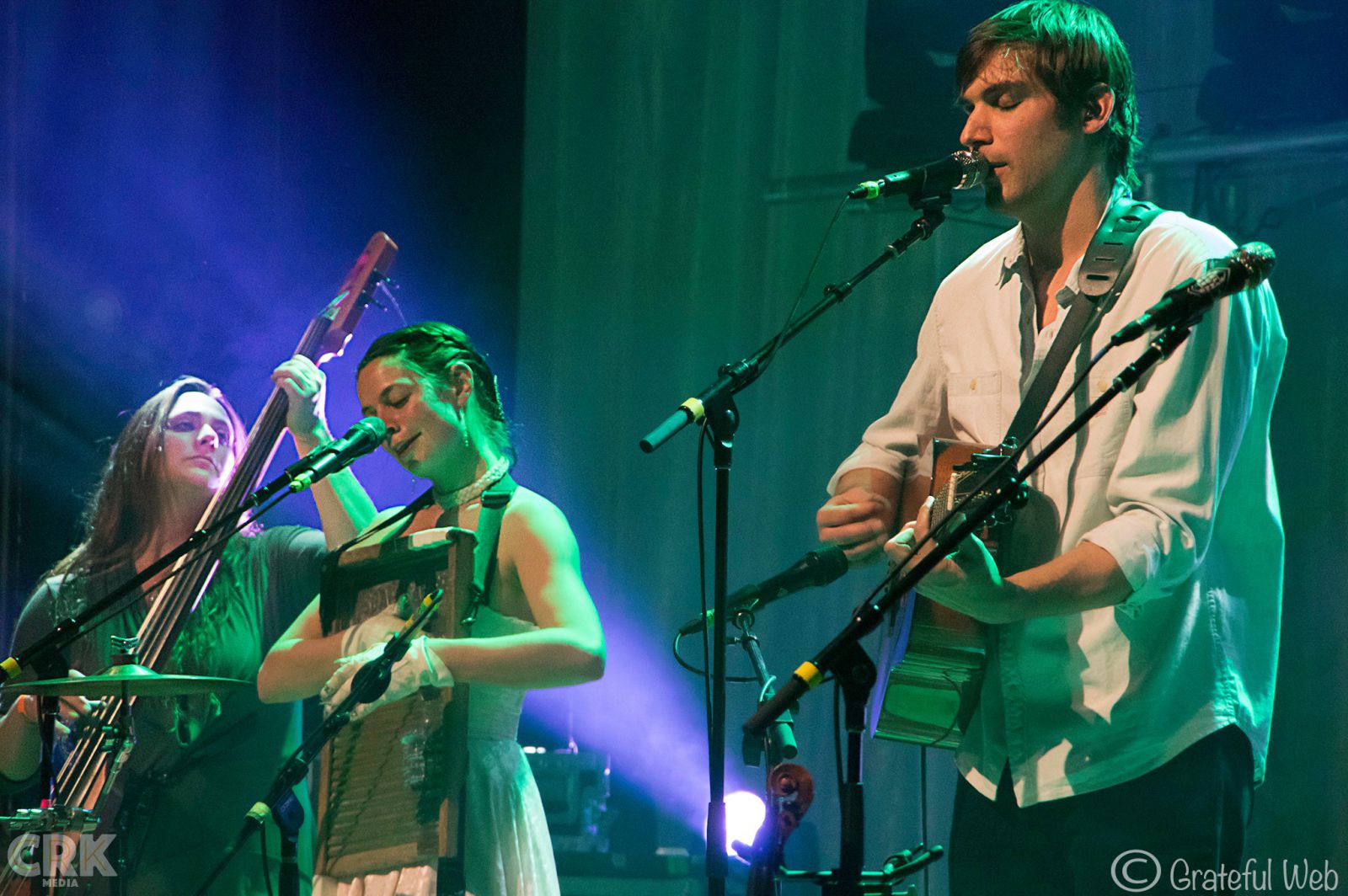 Saturday night had more "real" vibe, as the band played a healthy mixture of new songs as well as older, fan favorites.  The anthem Sing to the Mountain brought some exuberant howls from the crowd.  Other older favorites like Ring Around the Moon and Single Beds are Made were sure to please.  The instrumental Pasture was lush and driven, whereas Tamlin was faster and more bluegrassy.  A number of songs were played for the first time in front of a live audience, a few showcasing Bonnie on the cello.  Endearingly, Bonnie stumbled over the cello melody for the debut of the song Furthest Shore. The crowd cheered her on affectionately as a family would, eager to hear more.  Elephant Revival also brought out a couple of fun covers.  Truth (Handsome Boy Modeling School) was soulful as usual, and the cover of Jefferson Airplane's White Rabbit displayed the stunning range of Bonnie Paine's vocals.  It was a treat for fans to hear a sampling of both new and old songs from the band's discography nearly a decade in the making.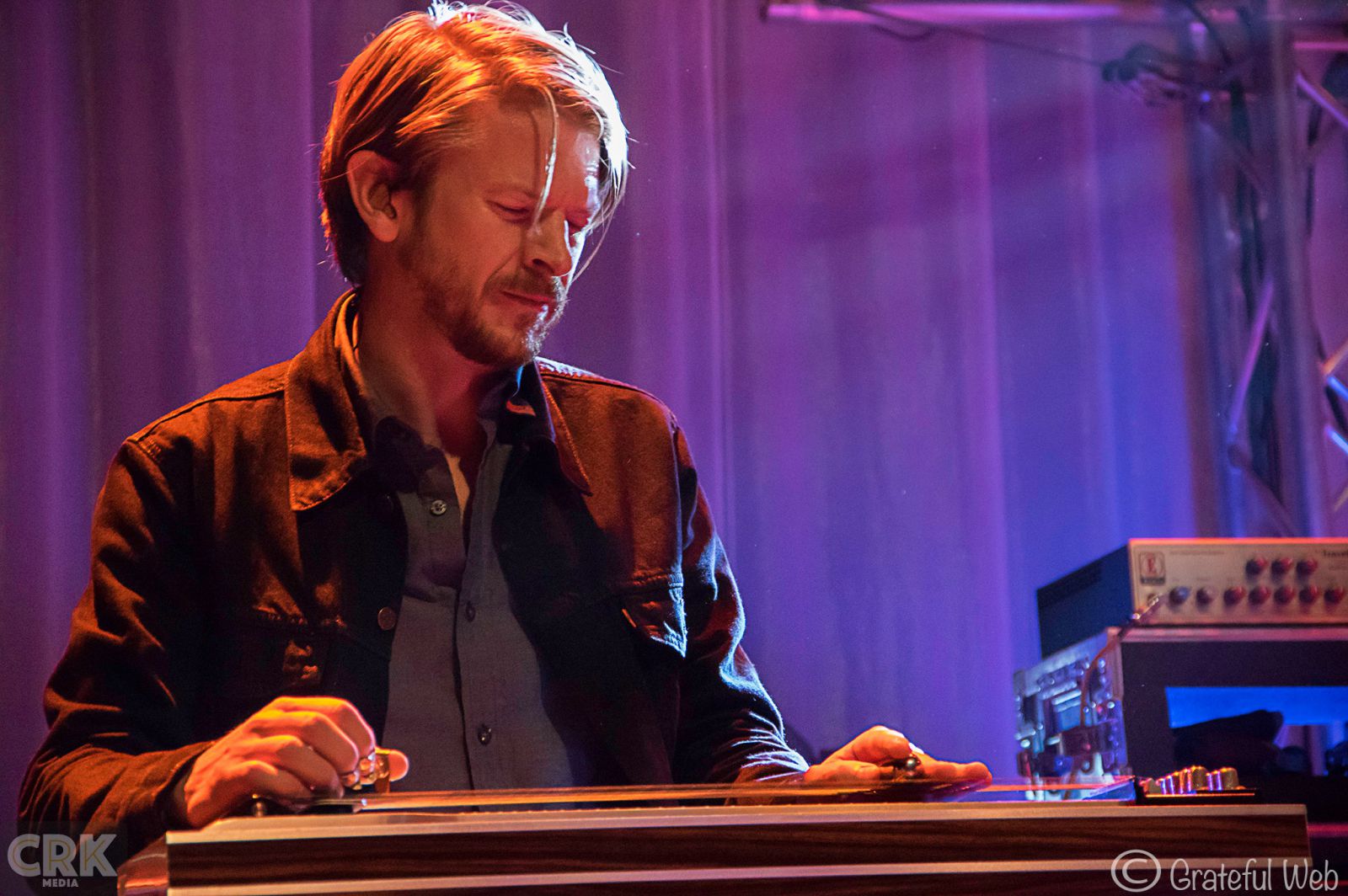 Elephant Revival has been adjusting to a change in membership for the past year or so.  Beloved founding band member, Sage Cook, left the band in January to dig deeper roots, starting an art and music inspired farming community in the great plains (check out wedreamdawn.com).  His replacement, Charlie Rose (no relation to Dango), had some big shoes to fill.  It's been almost a year since Charlie's first performance with the band.  Although Charlie had some learning to do, the band members didn't see themselves as merely adjusting to a new member.  They saw themselves as evolving and maturing.  The evolution was apparent this weekend.  Charlie's original hesitation with the band has transformed into a newfound confidence on stage.  His pedal steel, guitar, and banjo solos made their mark, especially with songs like Rakers and Sea Monster.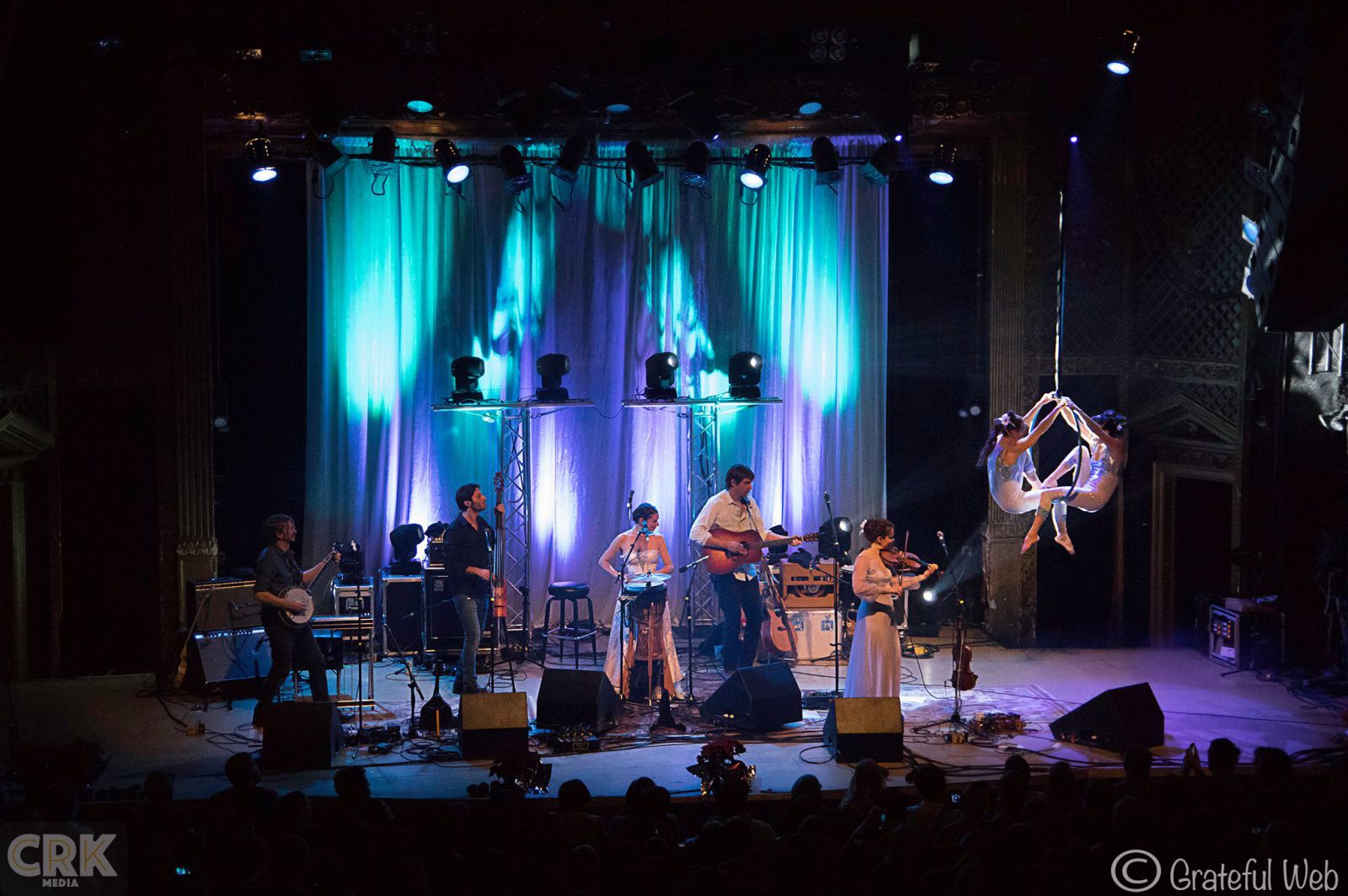 Similar to the philosophy of the ARISE Music Festival, the Winter Ball showcased other forms of art as well.  Aerialists from FractalTribe (Jill and MaQi) complimented more equivocal songs, stretching, spinning, and sometimes tumbling above the audience in dramatic fashion.  Although it wasn't planned, puffs of glitter shimmering in the stage lights added to the surreal quality of the performance.  Resident concert painter Scramble Campbell also attended both nights, capturing the magic on canvas.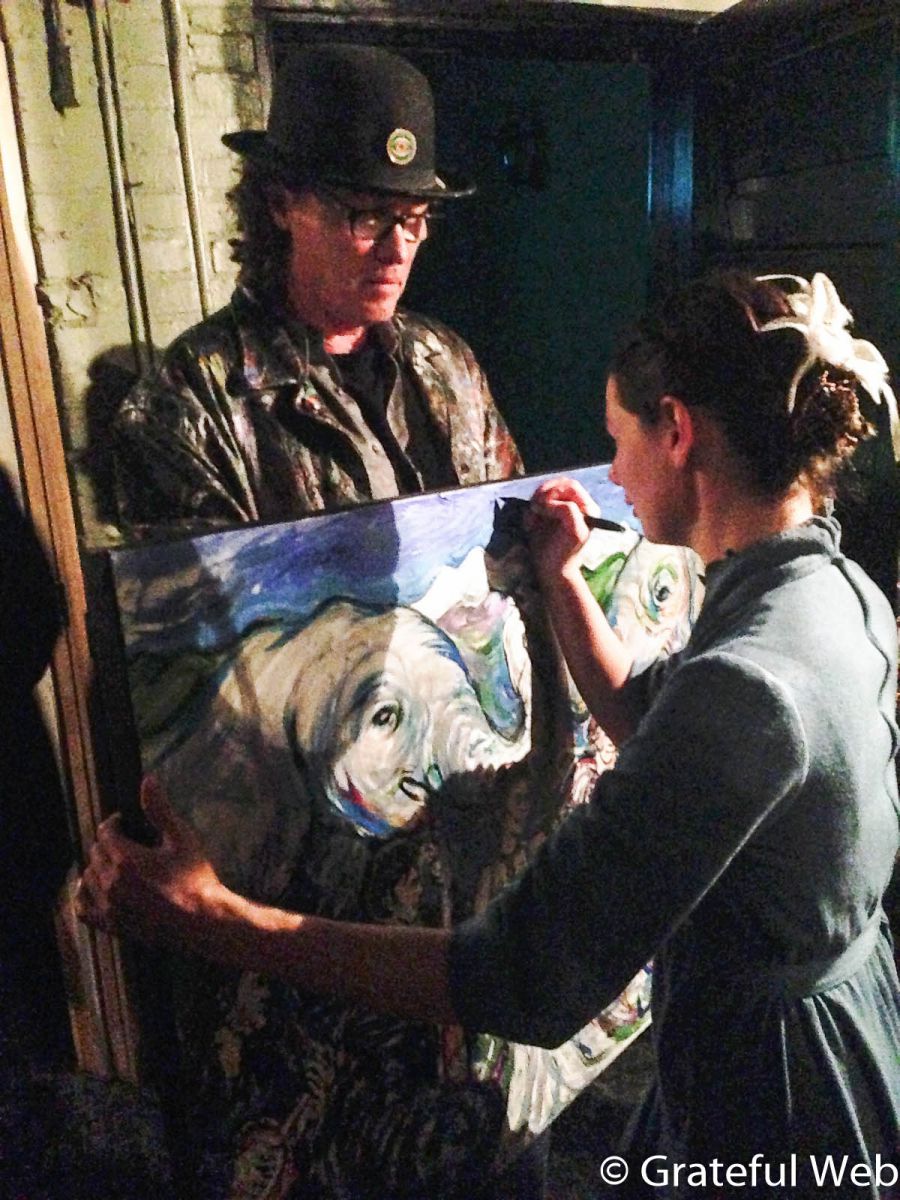 It truly is an inspiration to see a band like Elephant Revival continue to gain momentum.  I suspect that their graciousness, collaboration, and positive energy has something to do with it.  I had the privilege of spending some time with the band Saturday night, and I was happy to find them as normal humans, humble and open.  Even though they are on the road increasingly these days, I can see they still play a big part in the community.  It was a very heartfelt evening for the band as they were able to celebrate new musical horizons with fans in their home state.
Setlist for Friday 12/4/15
Will Carry On
Home
Rakers
Stolen
Forgiveness
Jet Lag Blues  
Piper's Sun  
Hey Alright
Sea Monster
Season Song
Hello  
When I Fall
Ancient Sea
Currach
Peace Tonite
Drop
The Garden
Rogue River
Encore:
High Flying / A Capella
Echoes Rose
Grace of a Woman
--
Setlist for Saturday 12/5/15
Remembering a Beginning
Birds and Stars
Tamlin
Truth
Spinning
Don't Know Nothin'
The Pasture
Raindrops
On and On
Sweet Dreams
Sing to the Mountain
Ring Around the Moon
Furthest Shore Flight Patterns
Point of You
Lost Creek
Petals
I'm Askin
White Rabbit
Encore:
Burn Bright
What is Time
Single Beds