"Peace, Love, and Transcendental Folk" is what comes to mind as Dango Rose from Elephant Revival explains his band's earthy roots and spiritual aspirations.  In light of the recent tragedy in their home state of Colorado, we talk about how music is just a small part of efforts to dissolve the fear and hate that sometimes fuel those who choose violence.  Local Colorado fans are excited to come together for the band's two homecoming shows this weekend.  Just returning home from a leg of their nationwide tour, we reflect on relationships, community, and new horizons for a band approaching a decade of making music together.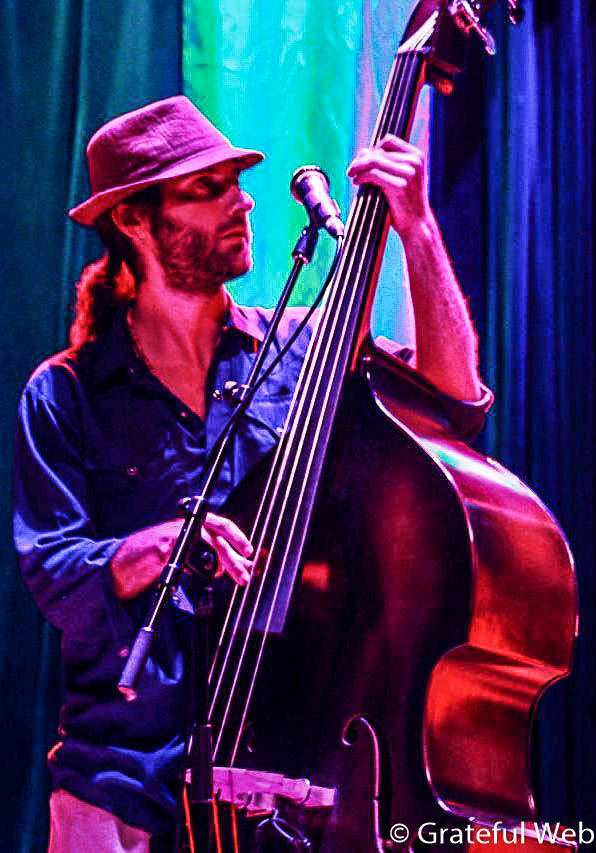 GW: Elephant Revival is known for fostering positive community and greater social consciousness.  Your roots are also here in Colorado.  There has been a lot of violence in the news, the most recent being the shooting in Colorado Springs on November 27th.  A lot of people are asking "why us?" and "how can we fix this?" You all have been back for a couple of weeks since your last tour. Do you have any answers?
DR: Thank you for asking the question.  It's heart breaking what just happened in Colorado Springs.  We've been recognizing these patterns for a long time.  It leads me to questions about the stigma of mental illness and gun control.  For me it also comes back to the media playing on people's fears.  Those fears then become stronger than one's own conscience, and ability to see different perspectives.  I think that the root of it goes back to a Gandhi quote: "The enemy is fear.  We think it's hate, but it is fear." Fear oppresses people.  So when you encounter someone who has different beliefs and who might be preaching things that make you sick, there still has to be some level of understanding.  It's extremely challenging, yet we must somehow have compassion because these people are suffering whether or not they know it.  The answer is love, and believing in the inherent goodness of people.  It's about starting with yourself and the people in your community and realizing that the extremes exist within us all.  Everyone experiences negative emotions. For some people who have experienced extreme hardship, it can feel like there is no hope for a brighter future.  Sometimes that feeling of no hope can appear to be very solid.  One day, some zealot extremist comes along with a doctrine to believe in, and this brings value and direction to a man who has lost his way.  Unfortunately, this false doctrine preaches violence at the expense others who don't believe or pray the same way. Then, the switch just shuts off, the lights go out, and somebody does something horrible.  We are seeing it more and more – and not just in Colorado.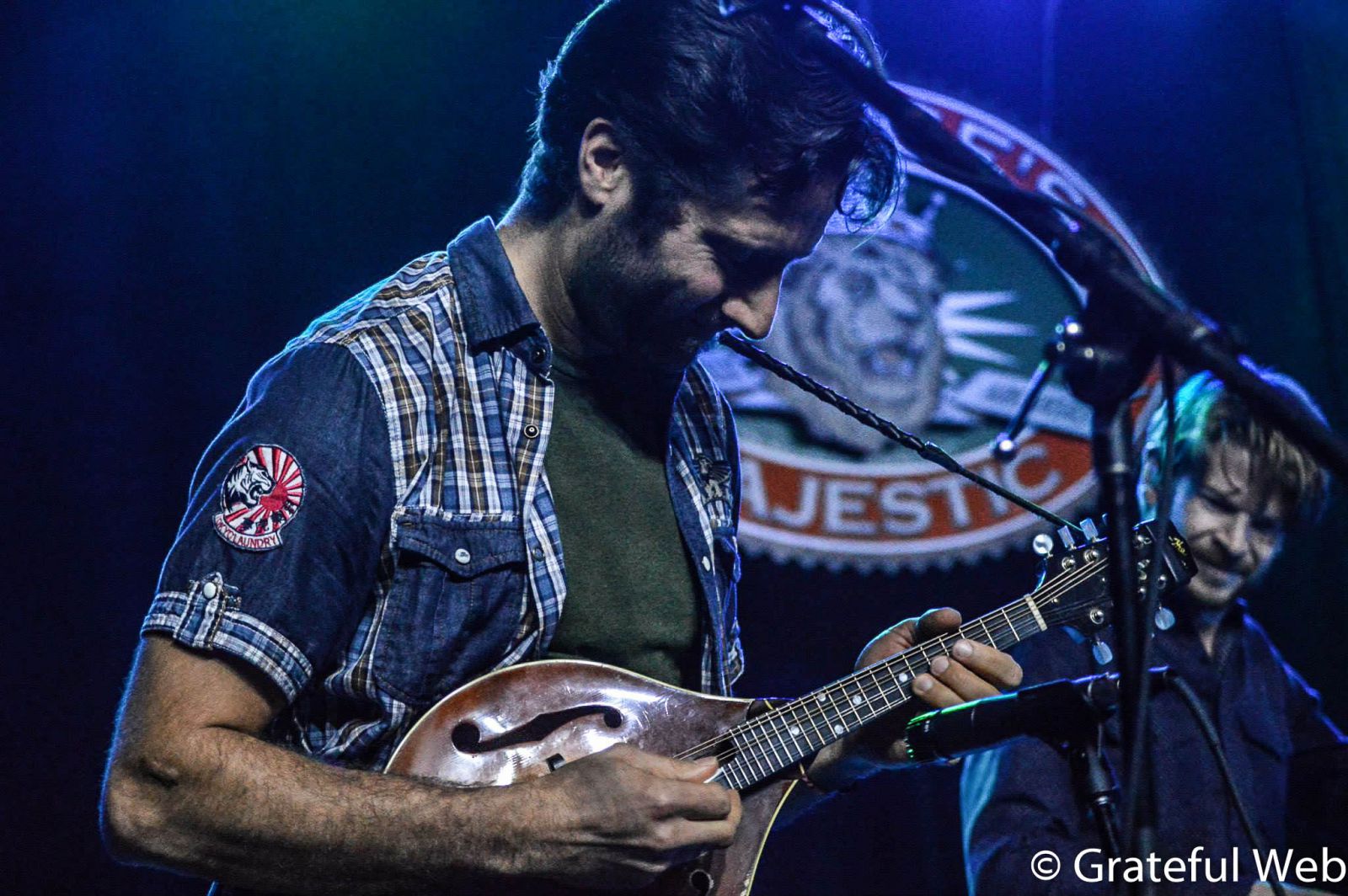 GW: Is it the music that helps us dissolves fear and come together or something else? What can we do as a community to heal and prevent this from happening in the future?
DR: Elephant Revival had a friend Theresa who passed away in January this year.  She was our elder and our guide.  What she intentionally taught us was gratitude: that simple idea of waking up every morning and being grateful.  She also taught us about the light.  When people are suffering, just take a moment, calm down and then imagine them in a flash of brilliant light.  Feel that intention in your heart and see them in that light. Then let it go.  It's about supporting each other in creating the best possible life for ourselves and those around us through different forms of art.  We are all warriors of the light. I don't know all the answers, but I do know that we are all human and we need to be able to communicate.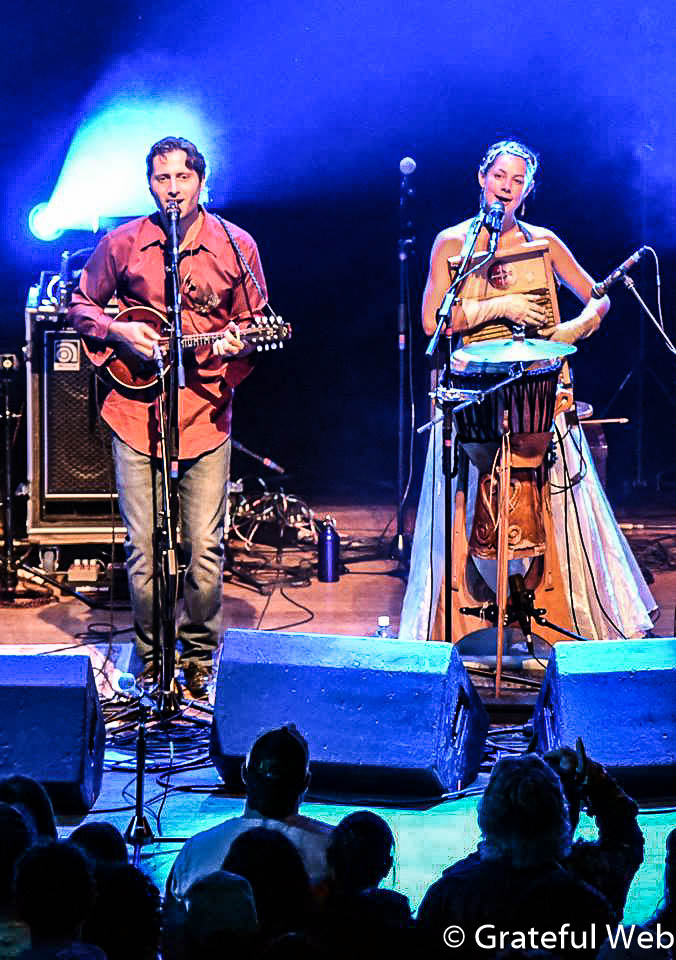 GW: A quote that really stuck out for me is the one on your website: "where words fail... music speaks." A lot of people can connect through that common experience.  You absorb yourself into the music so you can just enjoy and be present with others.
DR: Yeah.  We have been coming together a long time under that guise.  It's like that whole jam band thing.  We fit into that jam band world, not necessarily because we jam out our songs but because we believe in that ideal of where the music takes you.  And we are all together in the same space.  We all love the Grateful Dead for that.  They are a huge influence in my life.  It's important not to approach fear and anger with the same energy that created it.  You need to dissolve it, and you can do that with light, love, compassion, and gratitude.  And hopefully the music helps.
GW: Speaking of music, you all have the Winter Ball coming up at the Ogden in Denver this weekend.  I hear we are in for a treat.  Can you talk a little about what you have in store for your much anticipated homecoming show?
DR: The most exciting thing we are planning is to be able to introduce some new music to our local fans and to the community. Bonnie is going to be debuting on the cello, so we are excited about adding some new textures and expanding our horizons a little bit.  As for decorations, we are going to make it feel like a winter ball.  We will also have aerialists performing each night and both nights are going to be unique sets of music.  We are happy to have our openers as well.  Pert' Near Sandstone has that rolicky old time Appalachian sound and Joe Pug is a great songwriter.  We are excited to be playing in Colorado and doing our homecoming shows.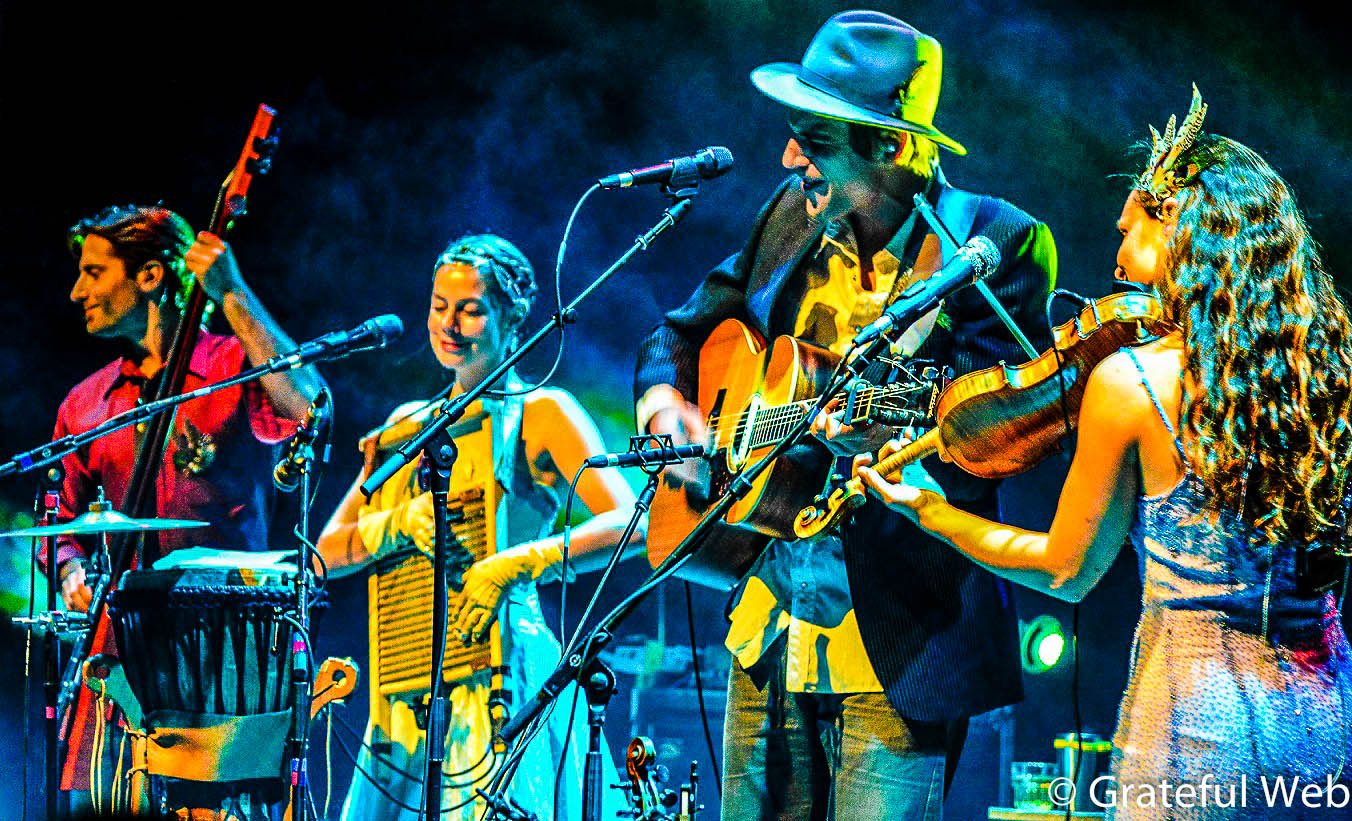 GW: A lot of fans are excited to hear your new sound.  How would you say it's changing with these new songs?
DR: I would say it's just evolving.  We are refining a little bit.  We have always been really focused on the songwriting in the band, and at this point we are really giving each individual song the treatment that it calls for in a new way.  Whereas before it used to sound like we were all playing at once, now there's more holding back and allowing something else to state a different theme in the music.  I think it's just a maturation process, and just having songs written for other instruments and voices as well.  When you add cello, musical saw, and pedal steel to the mix of instruments in the forefront of the sound, it's really cool.  I'm excited to share that.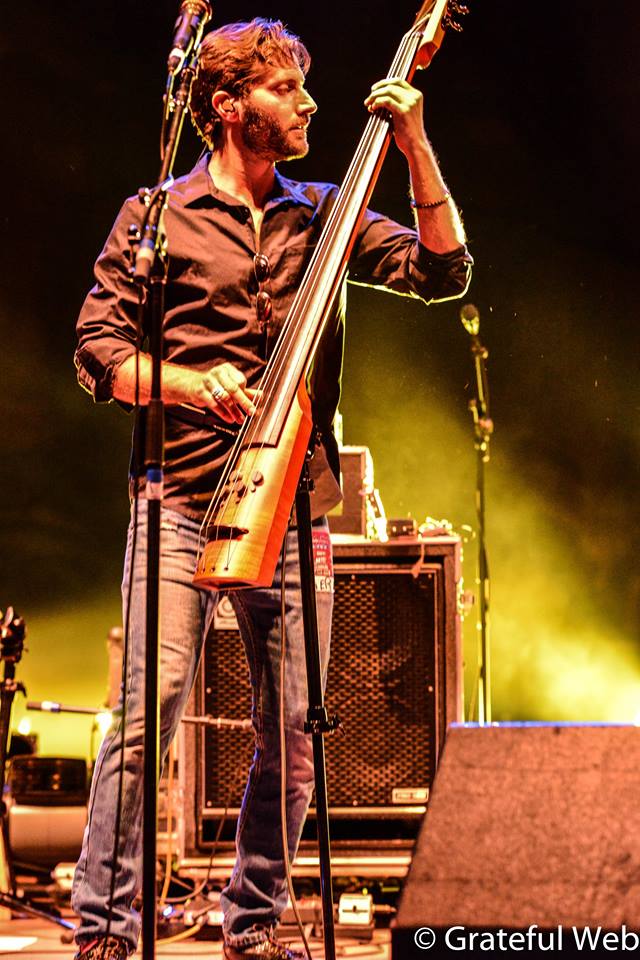 GW: We are really excited to hear it too.  Can you talk a little about how this musical evolution took place?
DR: A lot of that comes from the five of us coming together and playing music for the sake of music.  It's really amazing how it's translated to the community.  That's the most special part about it, and that's really what the Winter Ball is about.  It's about celebrating our community.  The more we tour and do this, the more we meet these amazing people on the road.  And now we realize we are just a part of it.
GW: That's certainly something that I picked out from your lyrics.  The lyrics of "Sing to the Mountains," has the phrase "everything is you." I think that really resonates.  Elephant Revival is unique in that the sound really does seem like it comes from the ground up.  Could you talk a little bit about that philosophy and how it has influenced you over time as a band?
DR: I feel like our roots are humble in the sense that they really came from around the campfire, from a place that we all enjoyed spending time together.  That song really reminds us of the summer of 2005 when we all really started coming together more and more.  Those lyrics remind me of the campfire, the crickets, the spring creek, and even the snakes.  All of that was in Tahlequah, Oklahoma which is the capital of the Cherokee nation.  It is also where all of the southeast tribes were relocated in the 1830s by Andrew Jackson.  A lot of our roots are there.  It's where Bonnie's family is from and it's where we spent a lot of time in our formative years.
GW: Wow, that sounds like such a special place.  Do you ever go back to Tahlequah as a band?
DR: Yeah, we still make a point of returning when we can.  We will be there for New Year's actually, several miles east in Fayetteville, Arkansas.  We are excited to go back to the Ozarks for our New Year's run.  We will be playing New Year's Eve at George's Majestic Lounge.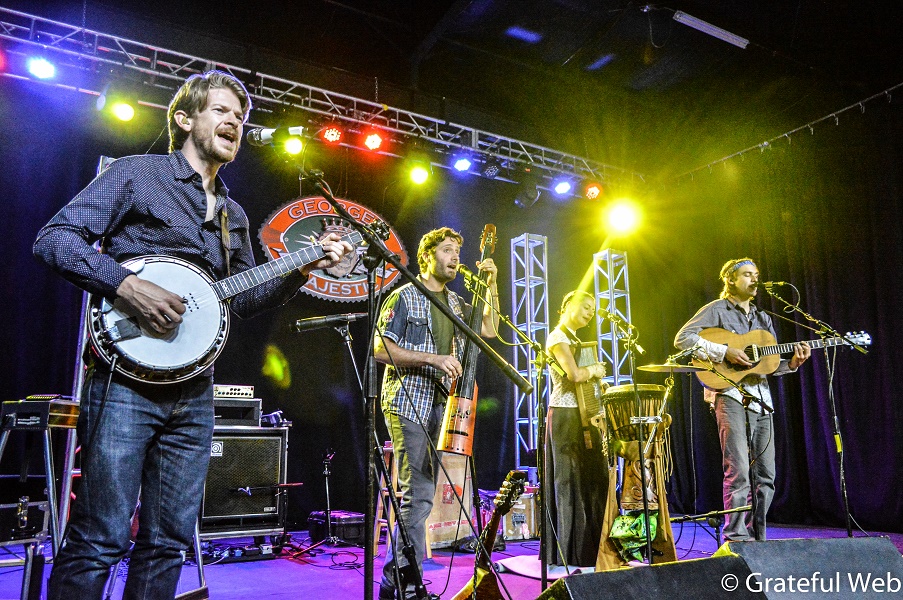 GW: George's Majestic Lounge. Wow, that sounds like a cool place.
DR: Yeah, I'm really excited for our shows this month.  We just reached our nine year anniversary this fall. The longer we do this the more grateful we are to have the opportunity to come together.  And the only reason that it really happens is that we are a part of this community of people doing what they can to better themselves, their relationships and the earth.  I'm speaking in clichés but really the beautiful thing that I find when I go to an Elephant Revival show is that the people I meet are trying to make a difference in the world for positive change.  To me that's very inspiring.
GW: I can't imagine a better place to be! Thanks so much for speaking with us.