Saturday night, I had the privilege of catching an up and coming Boulder folk band called Gipsy Moon. They combine bluegrass, soul, alternative rock, and a little bit of gipsy jazz, weaving an intricate aura of acoustic song. A friend of mine called me up, telling me that the group was playing at the Lazy Dog on Pearl Street and it was not to be missed. He was right.
They opened up with a waltz-y minor tune called "Vessel." The female vocalist, Mackenzie, sang a perfect harmony to David's lead melody. I was caught off guard, considering the lineup consists of banjo, guitar, mandolin, and bass. I guess I was expecting a hard-hitting bluegrass band, but these guys rip it up in different ways. Don't get me wrong, though, they did what they needed to do as well. Near the end of their two-hour set, they played a great rendition of "Shady Grove," getting everybody in the room on to the dance floor.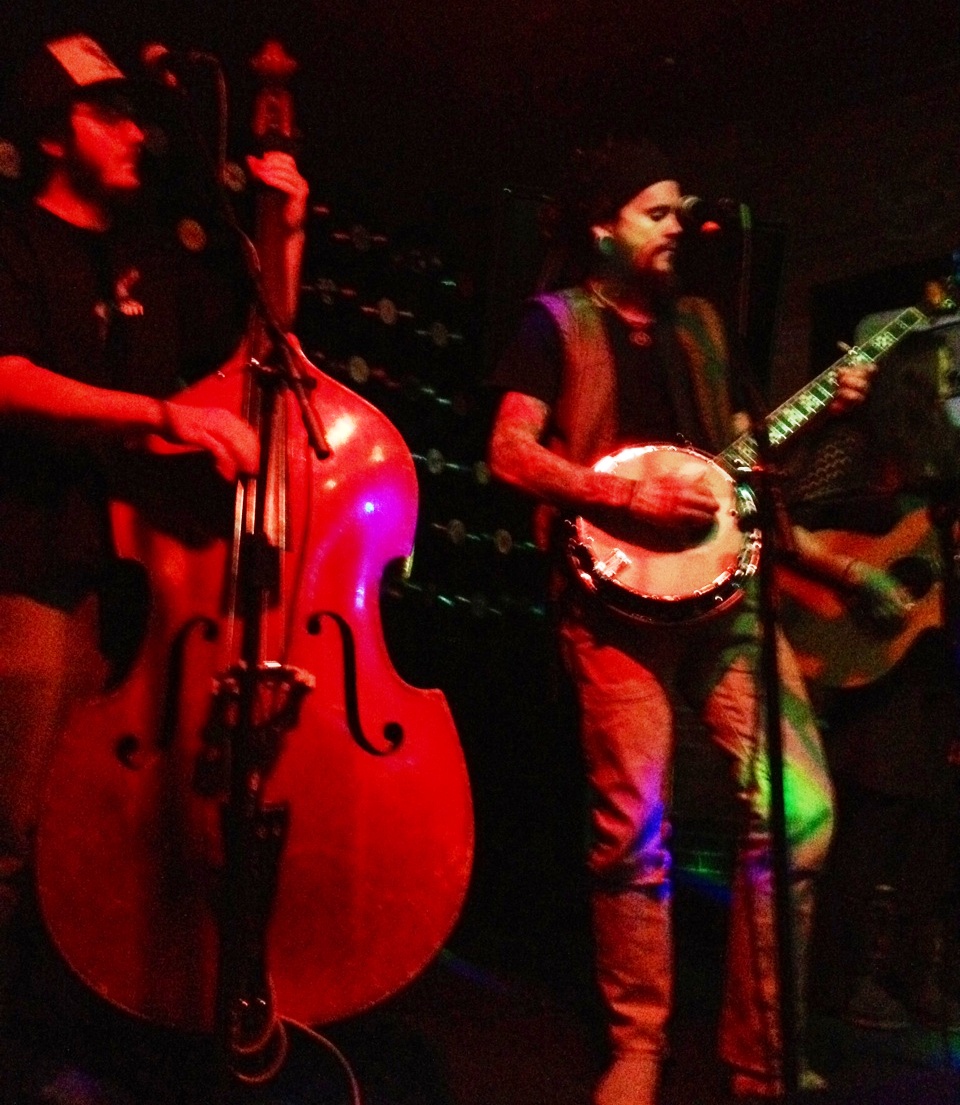 From their bluegrass roots, they expanded into the territory of soul several times, most notably a roaring cover of Nina Simone's "Feeling Good." Mackenzie's got pipes and she showed them off. The band also had some impressive originals. Their bassist, Colin, wrote a doozy of a folk song entitled "Nocturnal." Did I mention that he's not only a fantastic bassist, but also the son of Leftover Salmon's Vince Herman? Did I also mention that the guitar/mandolin player is Vince's other son, Silas? They certainly take after their father's instrumental prowess.
In reference to Silas, one audience member walked up to me, pointed, and said, "he's gonna out-pick his dad by the time he's old enough to drink." I wouldn't doubt it. Vince is one Hell of a picker, that's a fact; but Silas has some extremely impressive chops, on both guitar and mandolin.
From their traditional renditions of the classic bluegrass numbers, to their soulful forays, to their unique sound on their original songs, these guys aren't to be missed. Go check them out. They're on Facebook, and soon their newly recorded demo will be up there for all our listening pleasure.
Highlights: "Vessel," "Autumn Leaves," "Nocturnal," "Feeling Good."