Raising the bar with incredible jams and set list delights has become a pastime for the rising jam band Goose. Last Saturday night was no exception, as they closed out their winter tour and two night stand in Philadelphia, Pa with an absolute bang. The jam packed Fillmore Philly alone was a testament to their unprecedented growth, as fans were clustered tightly in the back bars without any view of the stage. Despite the crowded conditions, the audience was in good spirits, and clearly enjoyed this performance as much as the band enraptured in their delivery.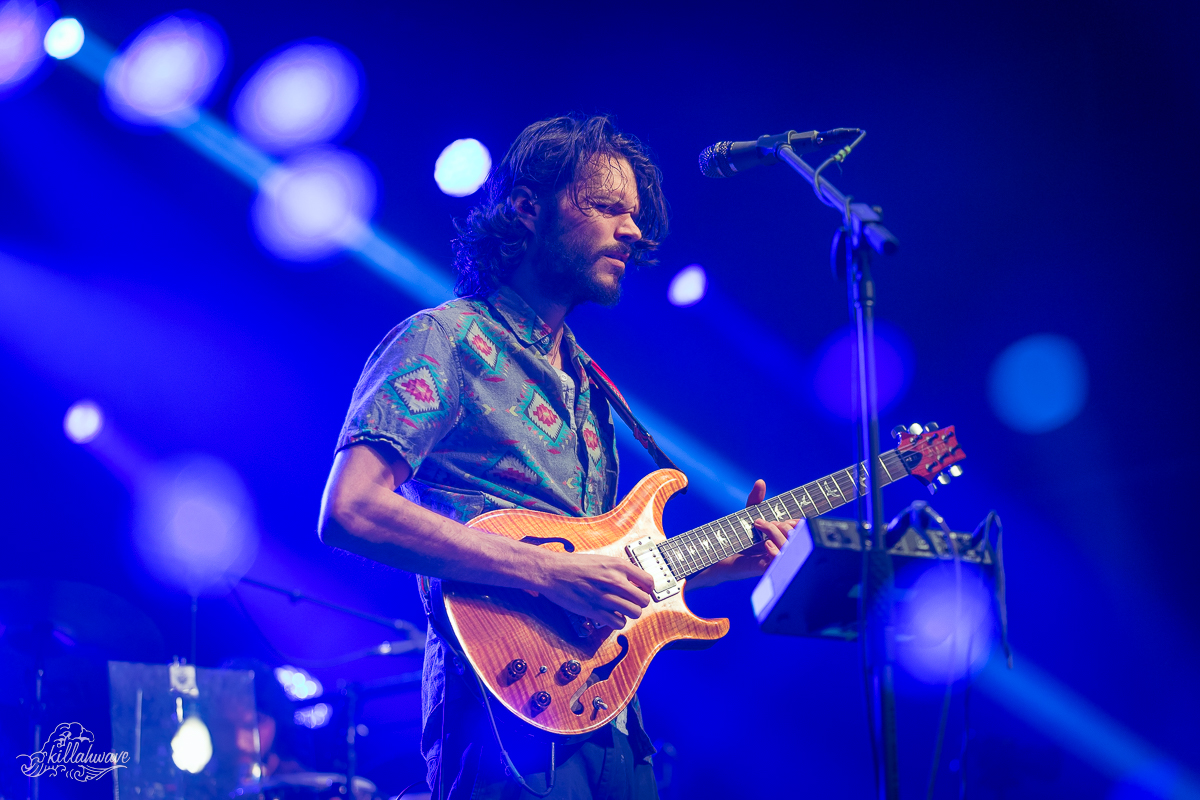 The show picked up where the band left off from the prior night's show in Philadelphia and began with a fired up "All I Need." This version clocked in at twenty four minutes, and included a developed jam that resembled a late set heater. New tunes have been the word for Goose in 2022, as they have added at least twelve new songs this year alone. The remainder of the set was comprised with these tunes, and they certainly lived up to expectations. Up next was a dark "California Magic" > "Dr. Darkness," which included a "Super Ted Outro Jam," as penned by Jon "Coach" Lombardi, during the segue. New tune "Red Bird" closed out this set with a twenty two minute raucous jam that gracefully took flight, and inspired an audience member to launch a scarf onto the stage.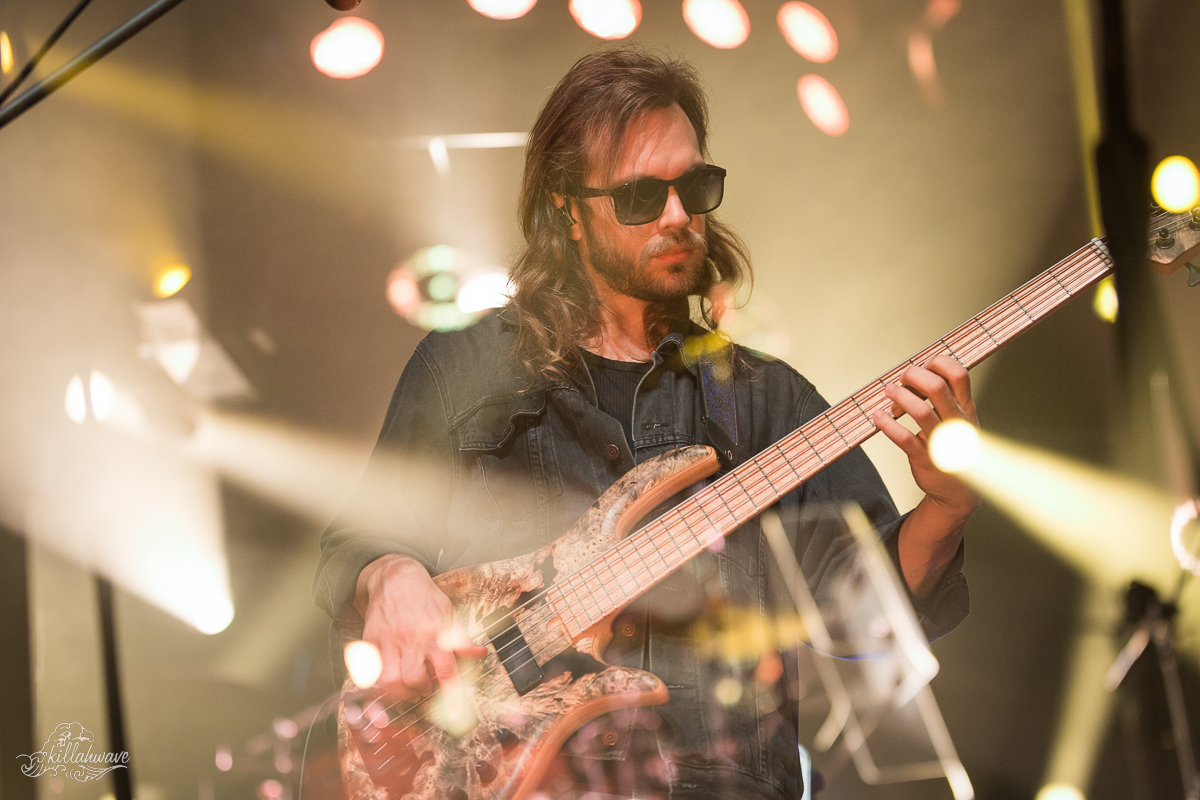 The new songs continued into set two, as the band kicked this set off with bass driven "Hungersite," which is a new tune from their not yet released album, Dripfield. Upon conclusion of this song, guitarist Rick Mitarotonda announced the words "Trevor Bass," referring to bassist Trevor Weekz. David Grey's "Please Forgive Me" was up next, and followed by the quintessential Goose tune, "Arcadia." This song is not played as frequently as in years past, and has become an energetic moment. The entire crowd sang in unison, "though my pride has gone way down the line, I'm just fine."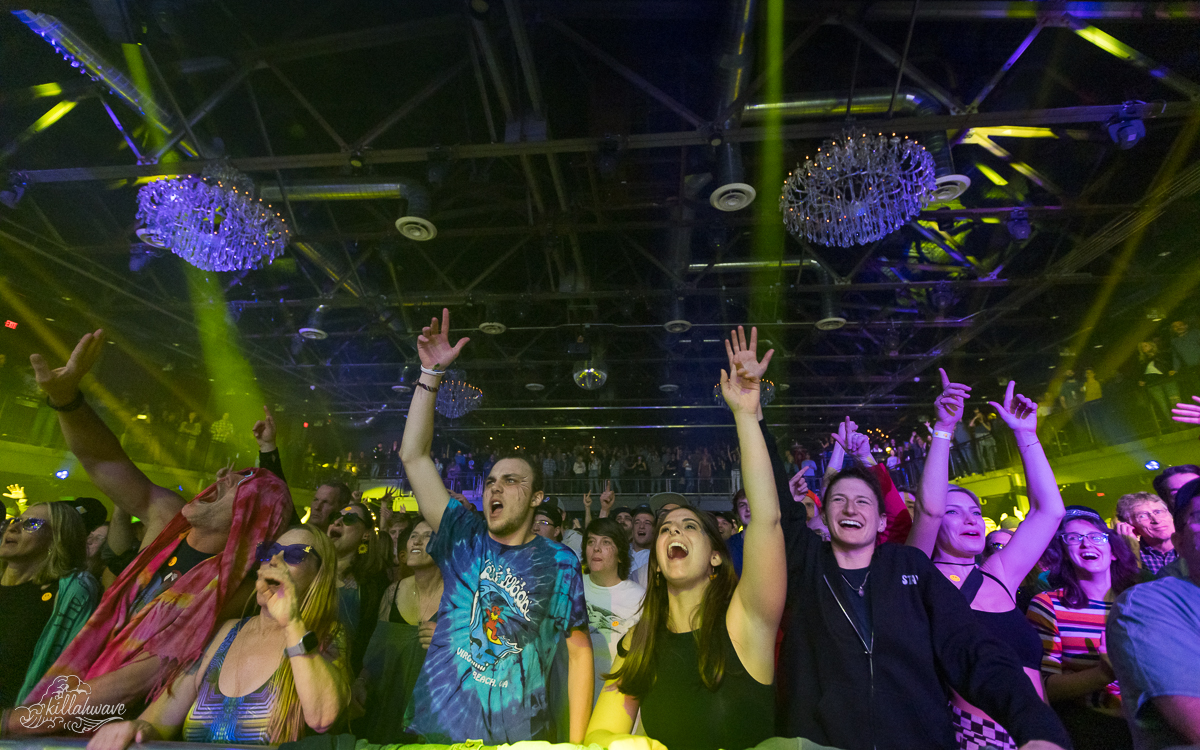 This face melting set continued with another tasty and funky cover by Fat Freddy's Drop, "Fish in the Sea." The nautical theme rolled on with "This Old Sea," which masterfully transitioned into the elusive "Factory Fiction," penned by Goose predecessor Vasudo. Prior to 2021, "Factory Fiction" had been played only four times. This jubilantly energetic song has seen more action recently, but remains a set list desire for fans. Lighting Director Andrew Goedde elevated the occasion with rainbow lights. Those in attendance donned smiles from ear to ear as they blissfully danced during this twenty three minute rendition, which also concluded the fiery second set.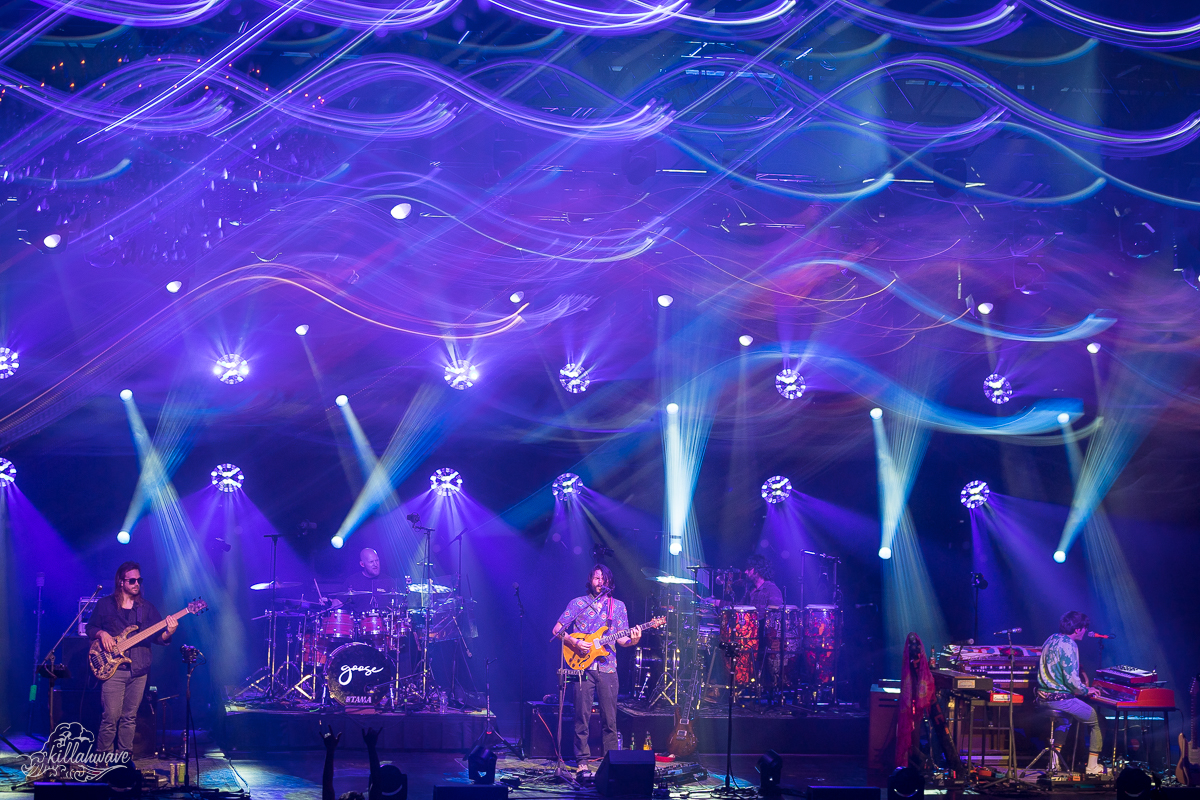 The band stepped off stage, only to return to a boisterous applause. One more tune was played for this excited crowd: a deliciously funky, twenty one minute "Arrow."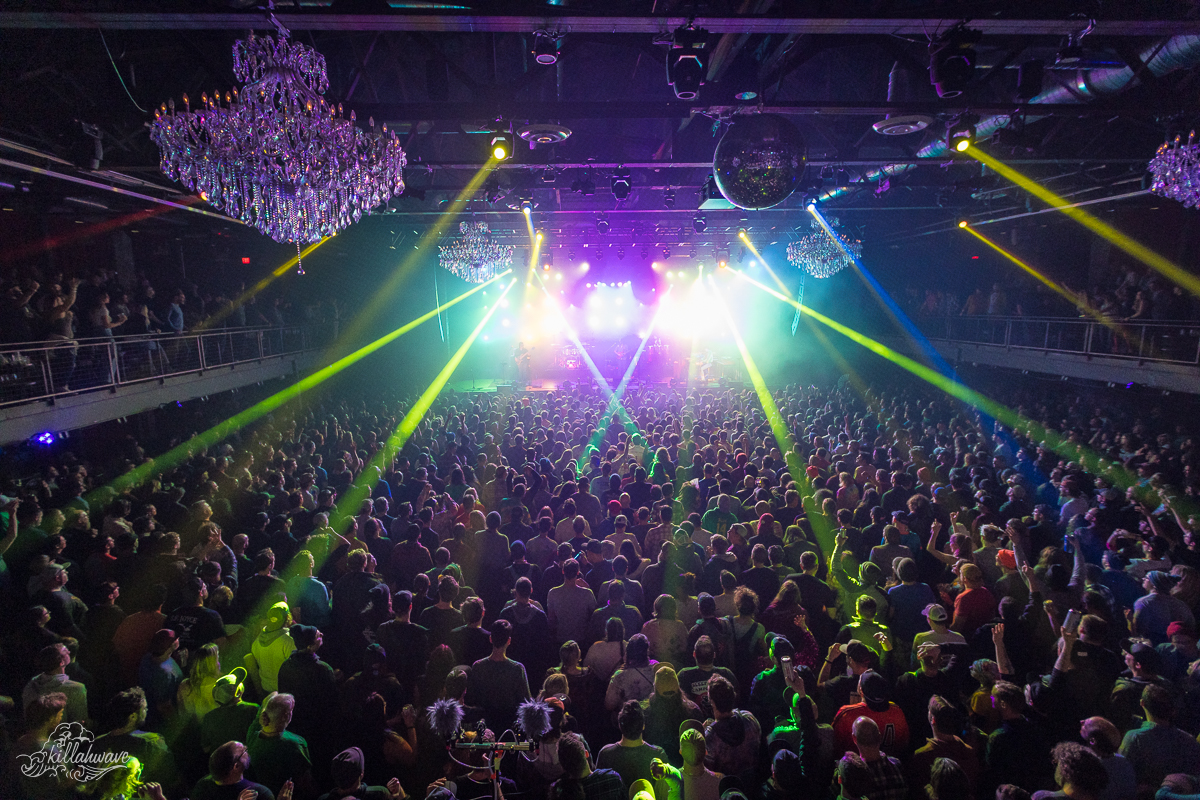 This band has been turning heads for the past two years, and last weekend was no exception. The show contained it all, from dark jams to flaming hot new tunes to elusive originals. Thankfully, they are back on the road April 28th in North Charleston, SC. Hop on over to their tour page for more details about their stacked spring and summer tours.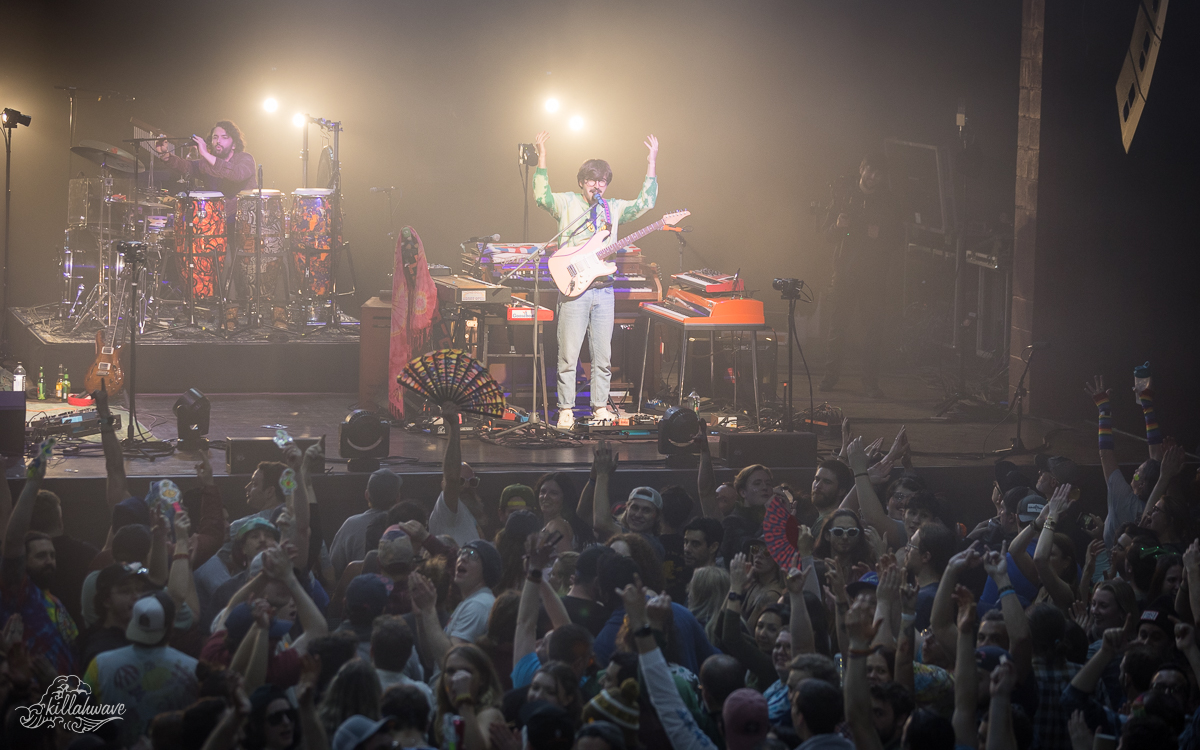 Check out more photos from the show!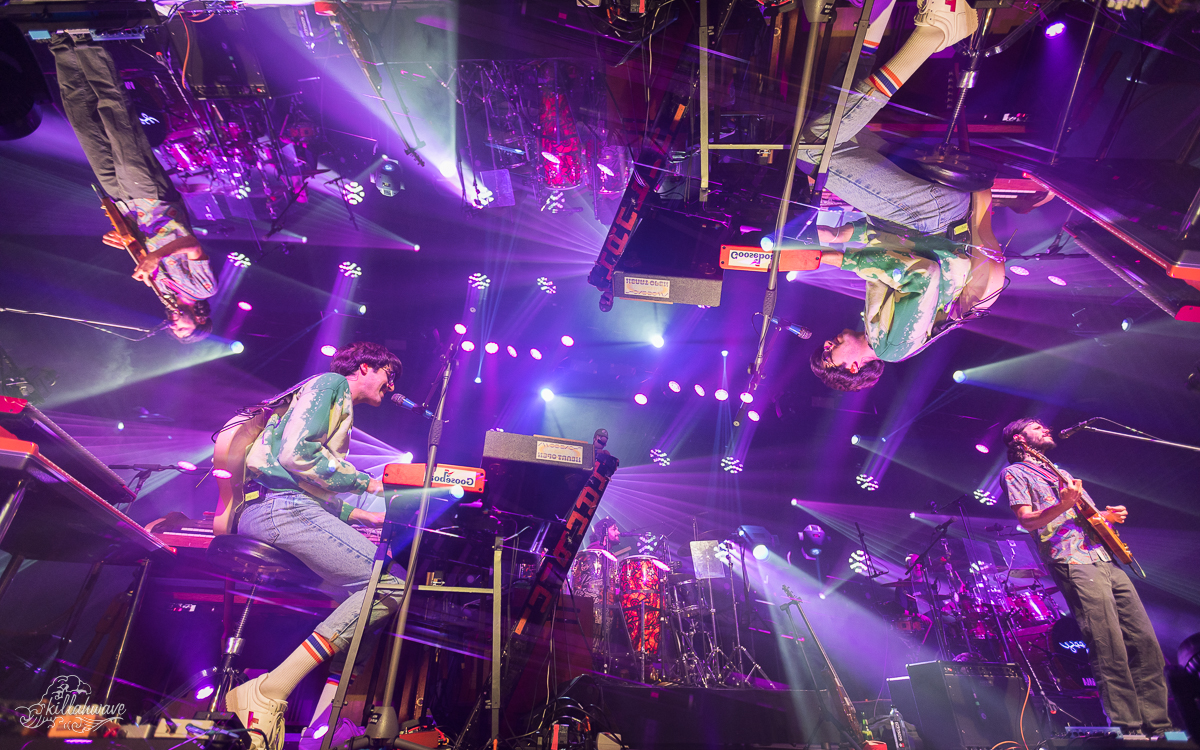 Set One
All I Need, California Magic1 > Dr. Darkness, Red Bird
Set Two
Hungersite, Please Forgive Me2, Arcadia, Fish In The Sea3, This Old Sea > Factory Fiction
Encore
Arrow
Notes
1. Super Ted Outro Jam
2. David Gray
3. Fat Freddy's Drop