Last night, legendary Grateful Dead guitarist Bob Weir joined Goose for a trio of songs during the first set of the band's Playing in The Sand Performance in Riviera Maya, Mexico.  Stepping out on the heels of a fiery 'Pancakes', Weir's presence was felt quickly, with the accomplished rhythm player and vocalist leading the way on an acoustic Peggy-O. Left alone on stage as the rest of the band took to the wings, Weir took turns trading melodic verses back and forth with Goose guitarist Rick Mitarotonda as the song crescendoed its way to an emotional and harmonious finish.
After being rejoined by the band, Bobby stepped out in front once again, lending his vocals as the group dropped into an inspired cover of The Beatles' 'Tomorrow Never Knows" that opened up to a powerful Mitorotonda solo over Weir's steadfast rhythmic backing.
Capping off the memorable collaboration, was a high energy rendition of Otis Redding's 'Hard to Handle' which once again saw Rick and Bobby trading verses as Goose's powerhouse rhythm section backed creative keys work and punchy guitar.
Prior to the sit-in, Goose set the tone for the set early, opening with an energetic and soulful Hungersite that led into a pensive and ever-building Wysteria Lane before falling into an airy California Magic. Live staple Rockdale came next, allowing the band to enjoy some tension and release as they explored some darker spaces before lifting off into the song's incendiary peak. A harmony-packed 'Silver Rising' set the stage for a dominant and uptempo 'Pancakes' that lead to the set-closing Weir sit in.
Goose opened the second set with an energetic and crowd pleasing 'Animal' that built into a fiery "Thatch' packed with periods of tension and release before again finding a punchy finish. An emotional 'This Old Sea' followed, with the soft ballad building into what may have been the band's most explosive peak of the evening before falling back into the bass-laden and ethereal 'Moby'. Closing the set, was an energized 'Hot Tea', the only setlist repeat from the band's 2020 performance at the festival. To cap off the historic evening, the band took the stage with an 'Elmeg the Wise' encore that saw the band flex their chops one last time, cycling between moments of bright bliss and dark exploration before crescendoing one last time to soaring finish.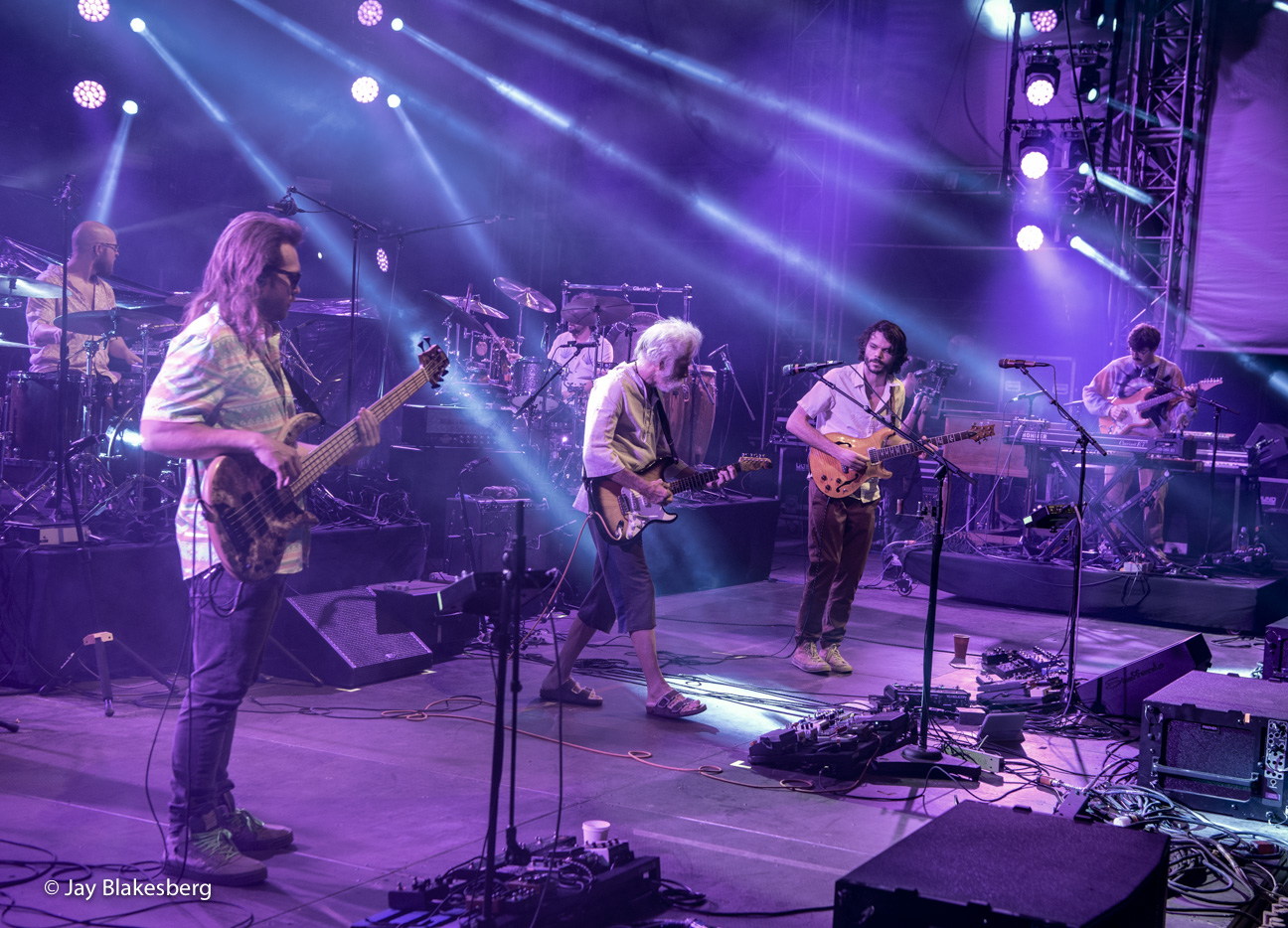 Goose will return to the stage in early March with their debut performance at Florida's Okeechobee Music and Arts Festival before returning to the North East for a sold-out five night run at the historic Capitol Theatre March 8th-12th, their longest single venue residency to date. For a full list of spring tour dates and ticketing information, visit www.goosetheband.com/tour.
Goose is: Rick Mitarotonda (vocals, guitar), Peter Anspach (vocals, keys, guitar), Trevor Weekz (bass), Ben Atkind (drums), and Jeff Arevalo (vocals, percussion, drums).
SETLIST
Hungersite >
A Western Sun >
California Magic
Rockdale
Silver Rising
Peggy-O (1)
Tomorrow Never Knows (1) (2)
Hard To Handle (1) (3)
Animal
Don't Do It  > (4)
Thatch
This Old Sea
Moby
Hot Tea
Elmeg The Wise
(End Show)
Notes: (1) Ft Bob Weir; (2) The Beatles; (3) Otis Redding; (4) The Band