The rescheduled eighth annual Goosemas went off without a hitch last Saturday night and included many surprises, most notably the engagement of a band member during the second set. Hosted at the Mohegan Sun Arena in Uncasville, CT by the rising jam band Goose, this year's event sold out to a significantly larger crowd than the last in person Goosemas. The show delivered it all: three sets of classics, brand new tunes from their soon to be released album Dripfield, and a traditional cover that was popularized by a legendary social rights activist.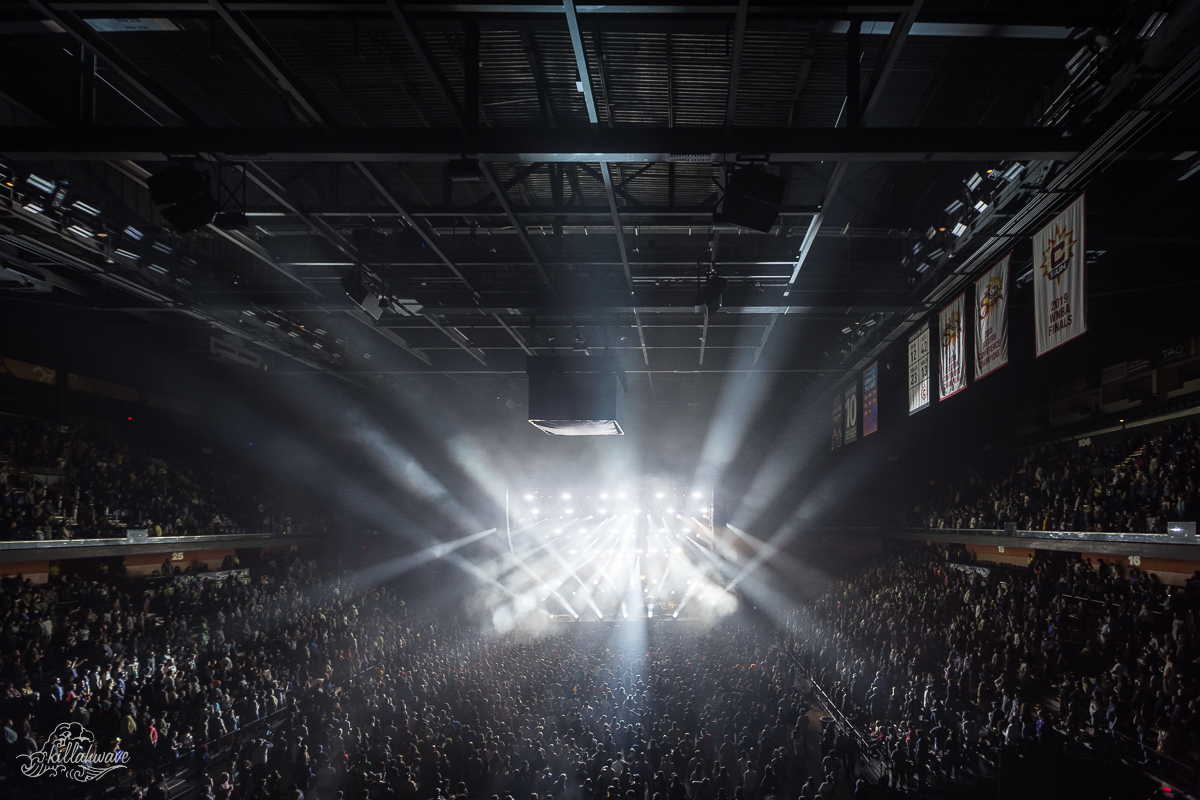 The growth seen by this band in the past two years has been nothing short of remarkable, and Goosemas was no exception. Typically, the holiday themed Goosemas is held in December just prior to the Christmas holiday. This year, the event was postponed to February based on complications from the on going COVID-19 pandemic. The last in person event was held at the Norwalk Theater for a 1000 person capacity crowd in December 2019. This year, the band sold out the Mohegan Sun Arena with a 10,000 person capacity. They also offered a free stream on Twitch, which enhanced their reach remarkably.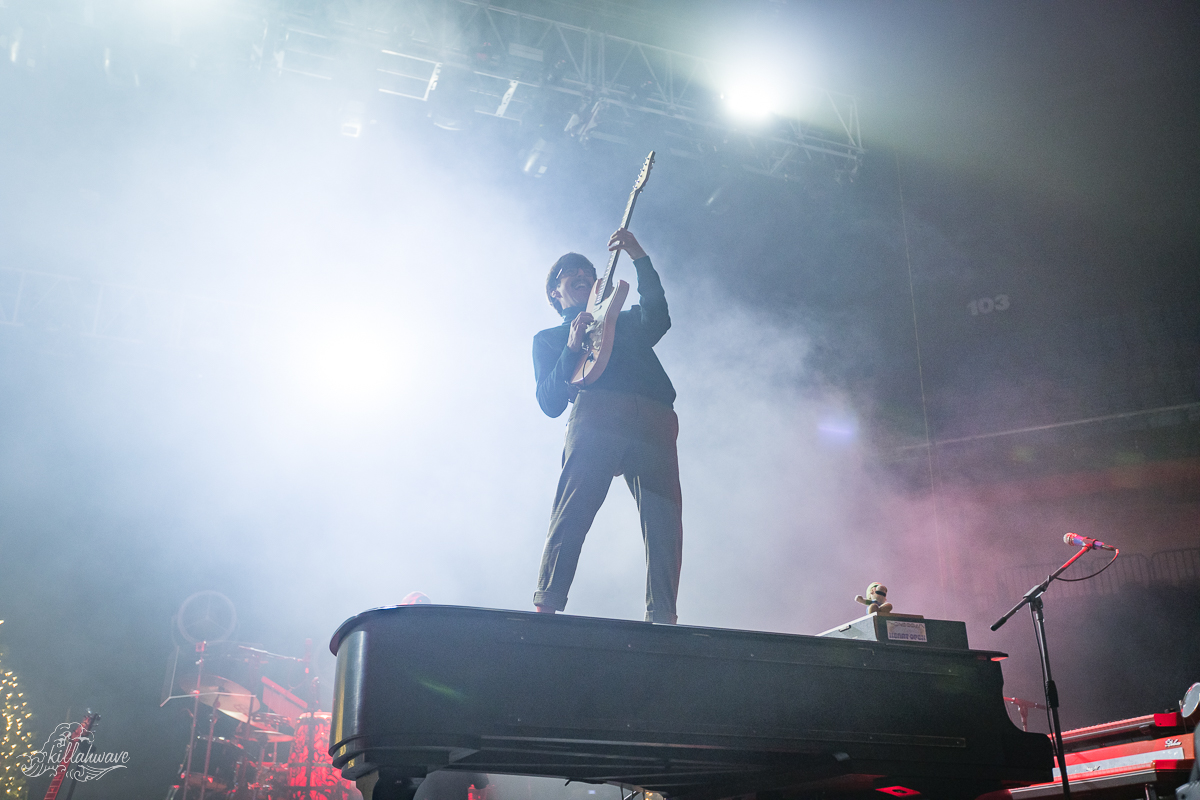 The festivities began with Vince Guaraldi's "Linus and Lucy," which has become a time honored tradition for annual Christmas event. This song took many attendees back to their childhood, and brought smiles to many faces. Heavy hitter "Yeti" was up next, and included an always invigorating guitar exchange between guitarist Rick Mitarotonda and multi-instrumentalist Peter Anspach, who jumped on top of his grand piano for a raging guitar solo. "Atlas Dogs" brought the energy down momentarily, followed by a vibrant build up into "Echo of a Rose." The dance party kept flowing with a raucous twelve minute "So Ready," followed by a set closing "Silver Rising."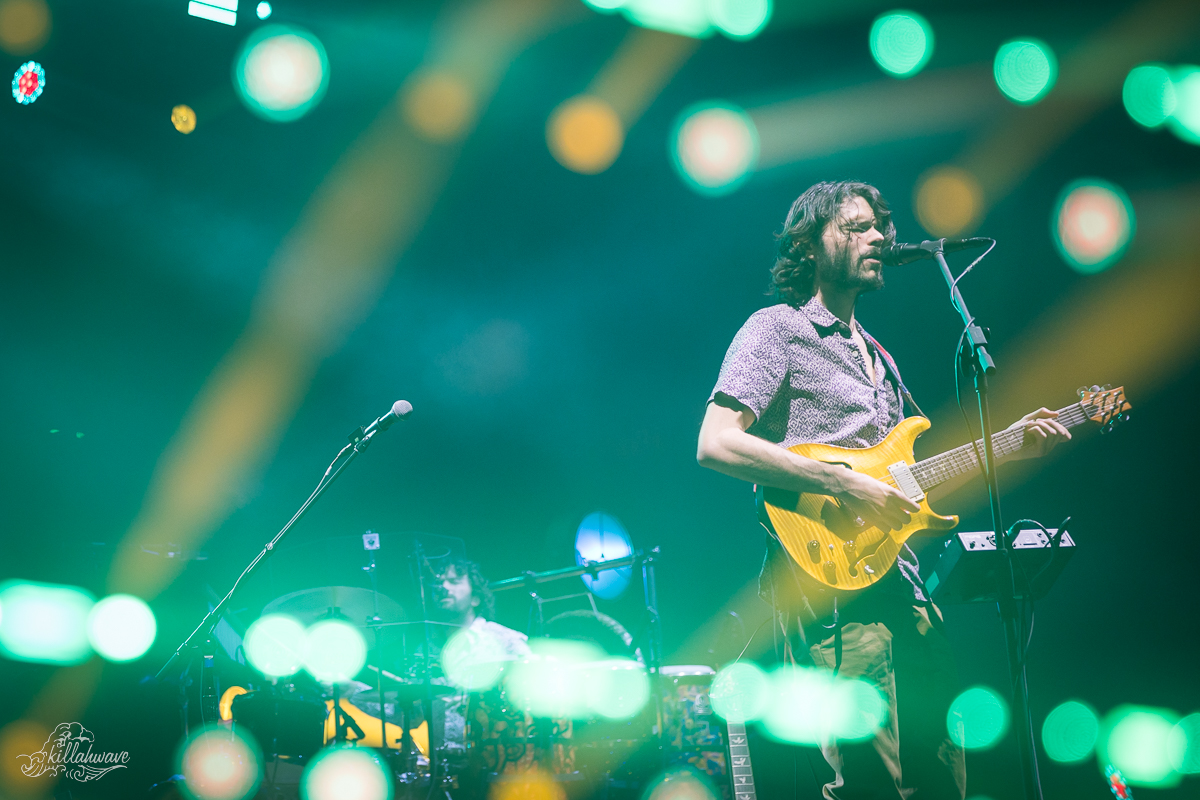 The band returned for round two, and kicked off the set with a flaming hot "Rockdale," which is originally from Goose predecessor Vasudo. A tasty jam sequence proceeded with "Red Bird" > "Rosewood Heart" > "Sinnerman." "Red Bird" is an older tune from Mitarotonda that was recently revived at their San Francisco run in January 2022. This song seamlessly transitioned into the mellow "Rosewood Heart," which included an intense build up into "Sinnerman," a traditional tune popularized by social rights activist and vocalist Nina Simone. This song has never been played live by Goose, but was released by the band as part of the Secretly Canadian's Giving Tuesday Initiative in 2021. It was certainly a captivating treat to hear live. This powerful set closed out with another Vasudo tune, "The Empress of Organos," as the crowd bathed in rapture with the overwhelmingly positive vibe.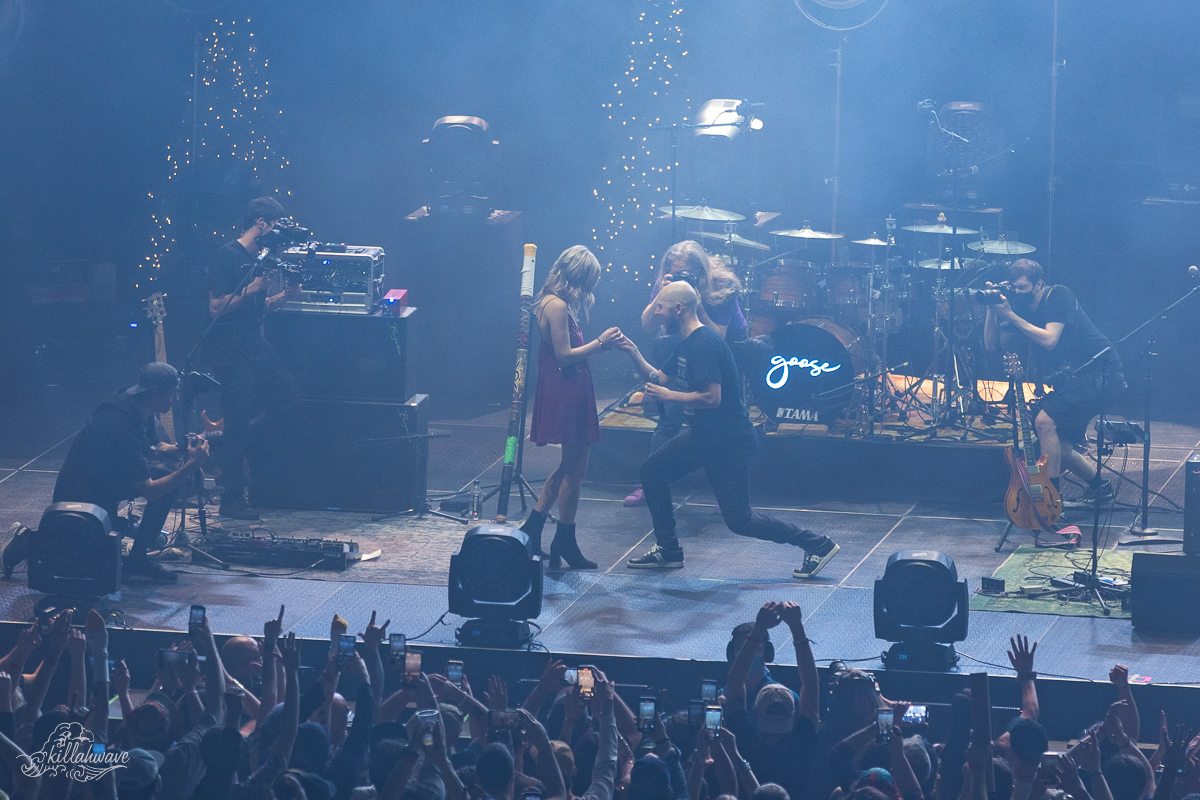 The set was not over quite yet, though. Drummer Ben Atkind called his longtime girlfriend Samantha on stage, got down on one knee and proposed to her. She gracefully obliged while the audience blissfully cheered for the happy couple.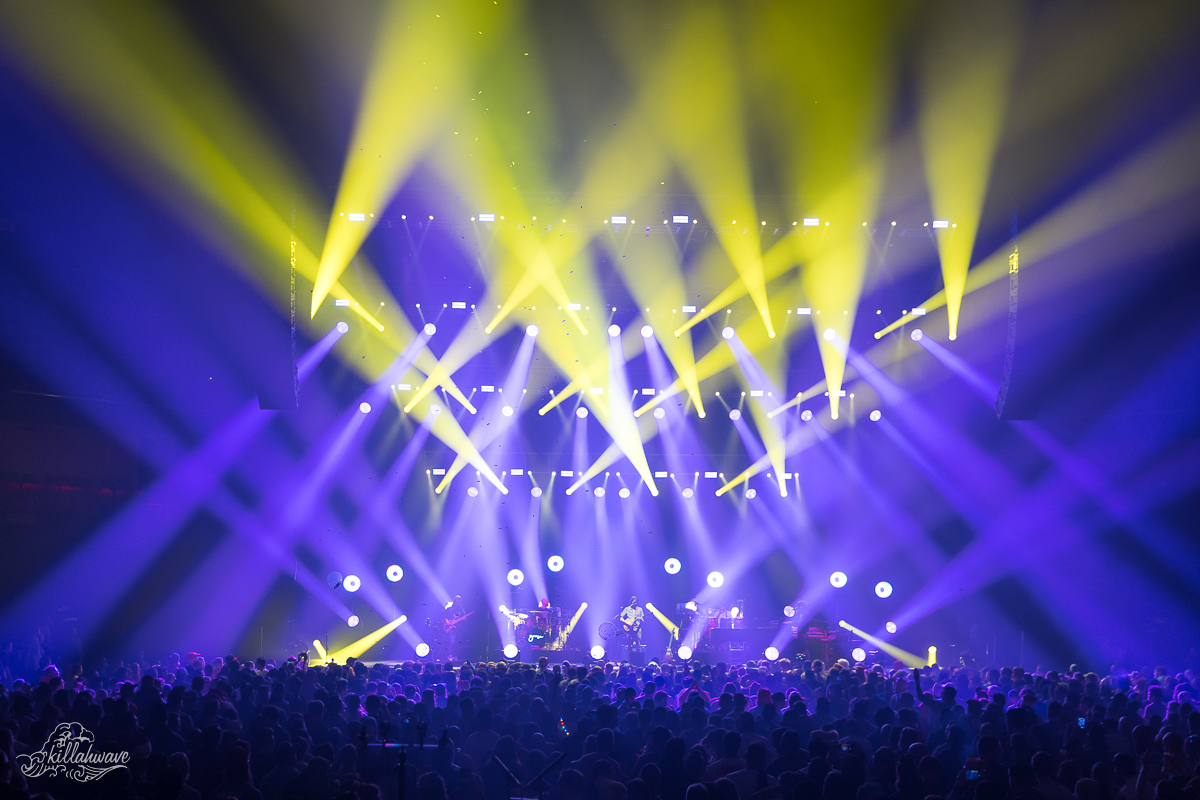 Goose returned for their final set, and teleported the crowd to another universe with "Borne," a new single from their not yet released album Dripfield. The Dripfield delights continued as the band masterfully transitioned into "Hungersite," marking the first time that this tune was played live. The exquisite lights by lighting director Andrew Goedde combined with the album aura summoned the crowd into a state of ecstasy. The set wrapped up with a smoking hot, first time played version of the new album's namesake, "Dripfield." This fifteen minute, face melting heater was elevated by percussionist Jeff Arevalo's layers. The band stepped off stage for a brief moment before returning for an encore to a fired up room. They treated the audience to one final surprise: the set list elusive and crowd favorite, "Arcadia."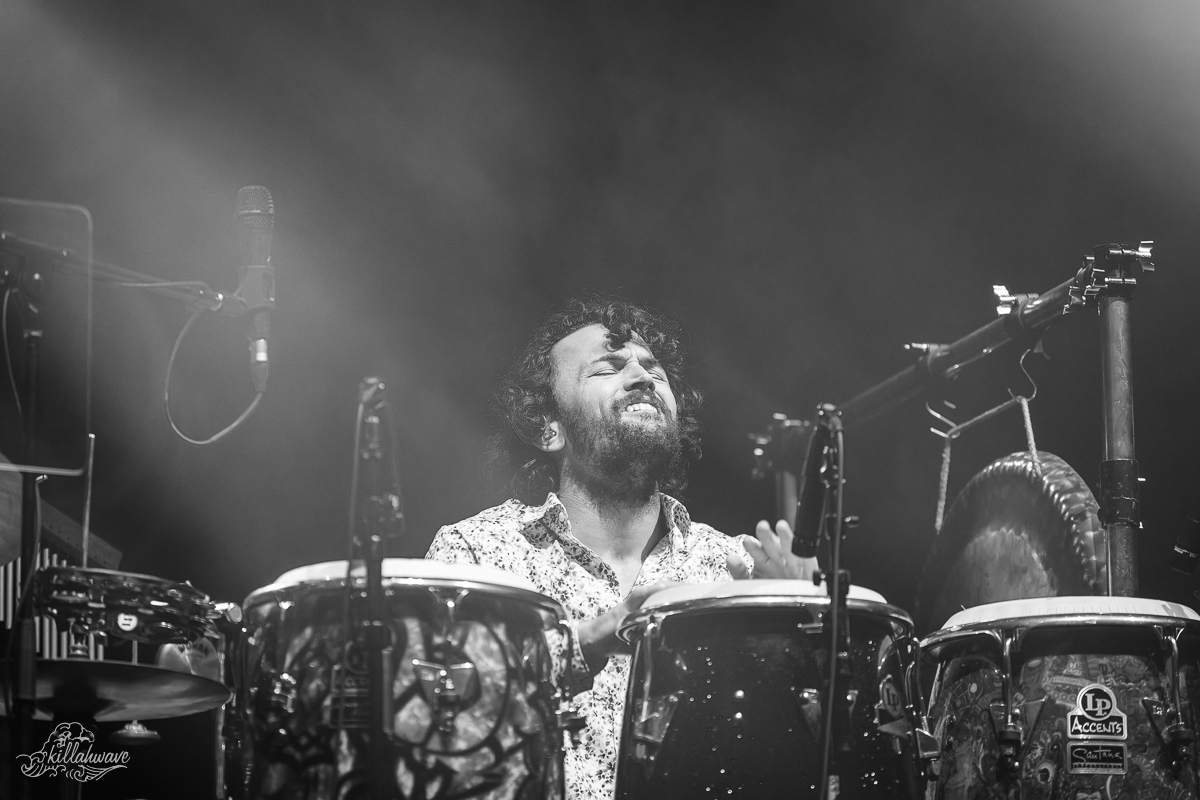 This band has been on an exciting ride since the last in person Goosemas in 2019. Delivering exhilarating and unpredictable shows is their mantra, and last Saturday was no exception. Their expertise at making lemonade out of lemons continues to pay dividends, including a December holiday themed show that was rescheduled in February. The future is very bright for this quintet, and includes a mostly sold out winter tour second leg as well as an exciting slate of summer shows. Head on over to their tour page for more details.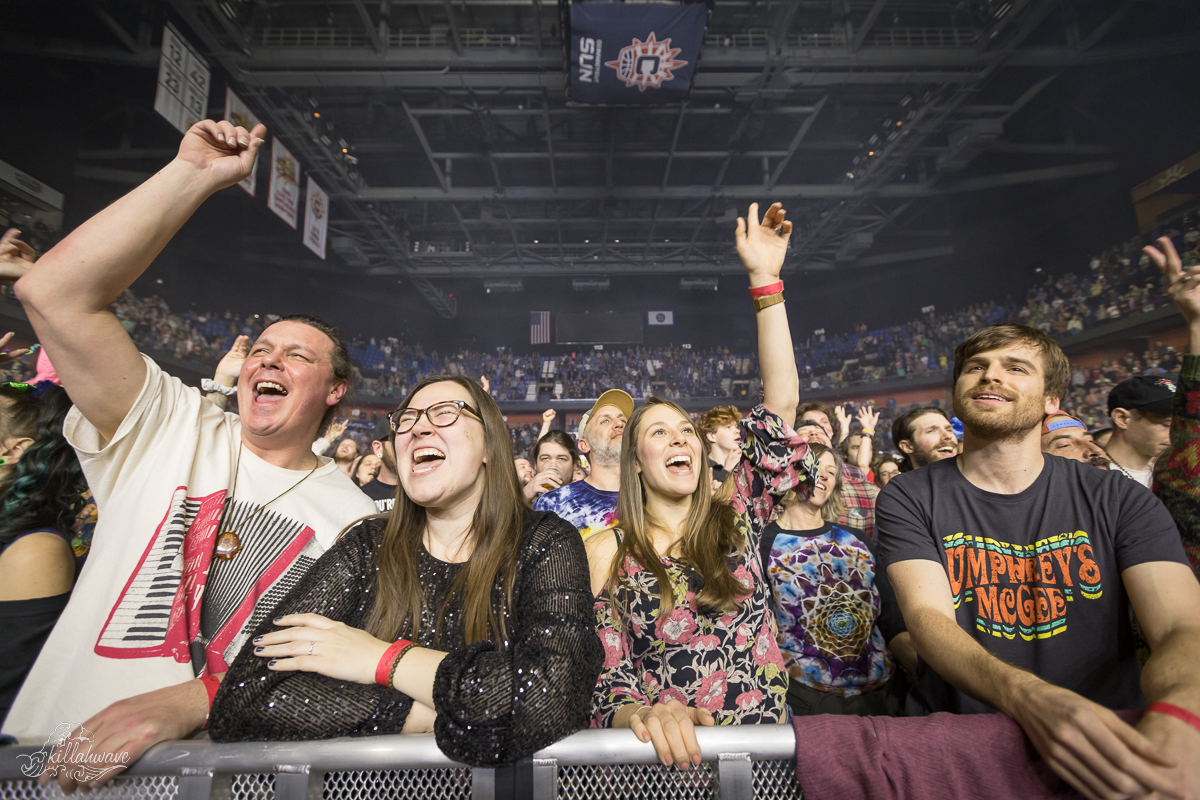 Check out more photos from the show!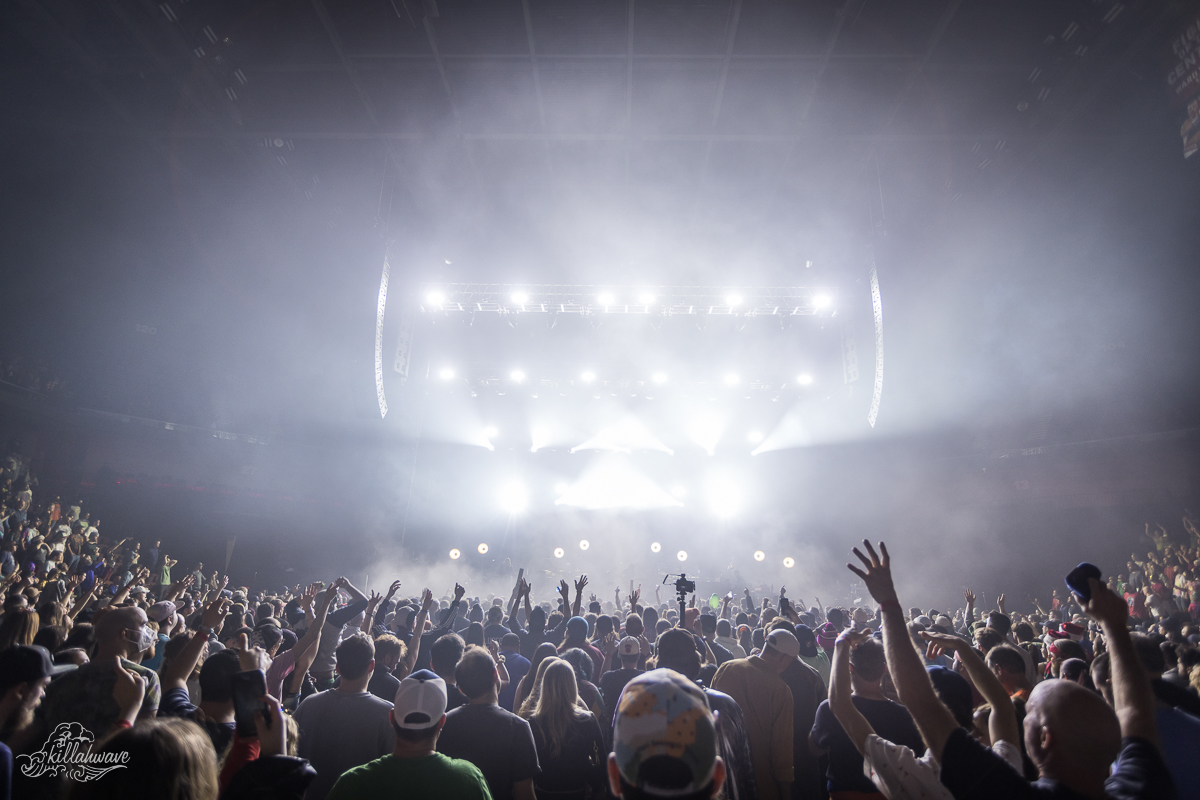 Set One
Linus and Lucy1, Yeti, Atlas Dogs > Echo of a Rose, So Ready, Silver Rising
Set Two
Rockdale, Red Bird > Rosewood Heart > Sinnerman2, The Empress of Organos3
Set Three
Borne > Hungersite4 > Dripfield4
Encore
Arcadia
Notes
1. Vince Guaraldi
2. Nina Simone, FTP
3. Ben proposes to Samantha
4. FTP