Connecticut based jam rock quintet Goose unfurled sweet covers and tasty originals last Saturday on the first of their two night stand at the sold out Palladium in Worcester, Mass. This group has seen a remarkable growth surge compared to Halloween weekends past, having played at the 500 person capacity South Farm in 2020, albeit this capacity constraint was partly because of the covid-19 pandemic. In comparison, the Palladium capacity is 2600. The increase in fans is largely based on the group's ability to deliver stellar jams night after night. Last Saturday was certainly no exception, as the band delivered high energy improvisation and unexpected turns throughout the show.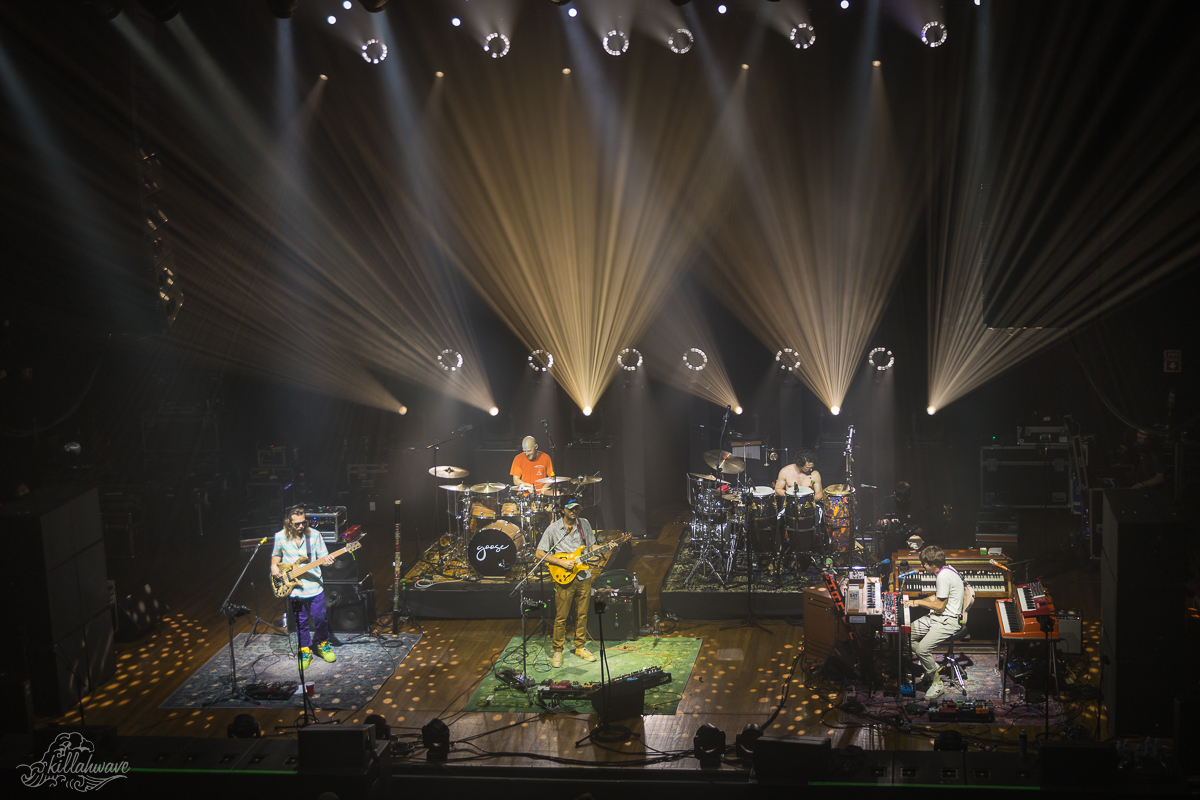 Set one kicked off with two classics sandwiched together: "Wysteria Lane" > "Time to Flee." These two songs clocked in at almost 30 minutes. The dance party began when the band dove into "Jive II." The band took the energy down momentarily with "Whales," before ending on a high note and then launching into a never before played Vasudo cover, "Rockdale." Keyboardist Peter Anspach elevated this song by a level of funk. "Seekers on the Ridge Part 1" was up next, another rarity based on the placement without "Seekers on the Ridge Part 2" proceeding. The set ended on a high note with a fourteen minute "Tumble."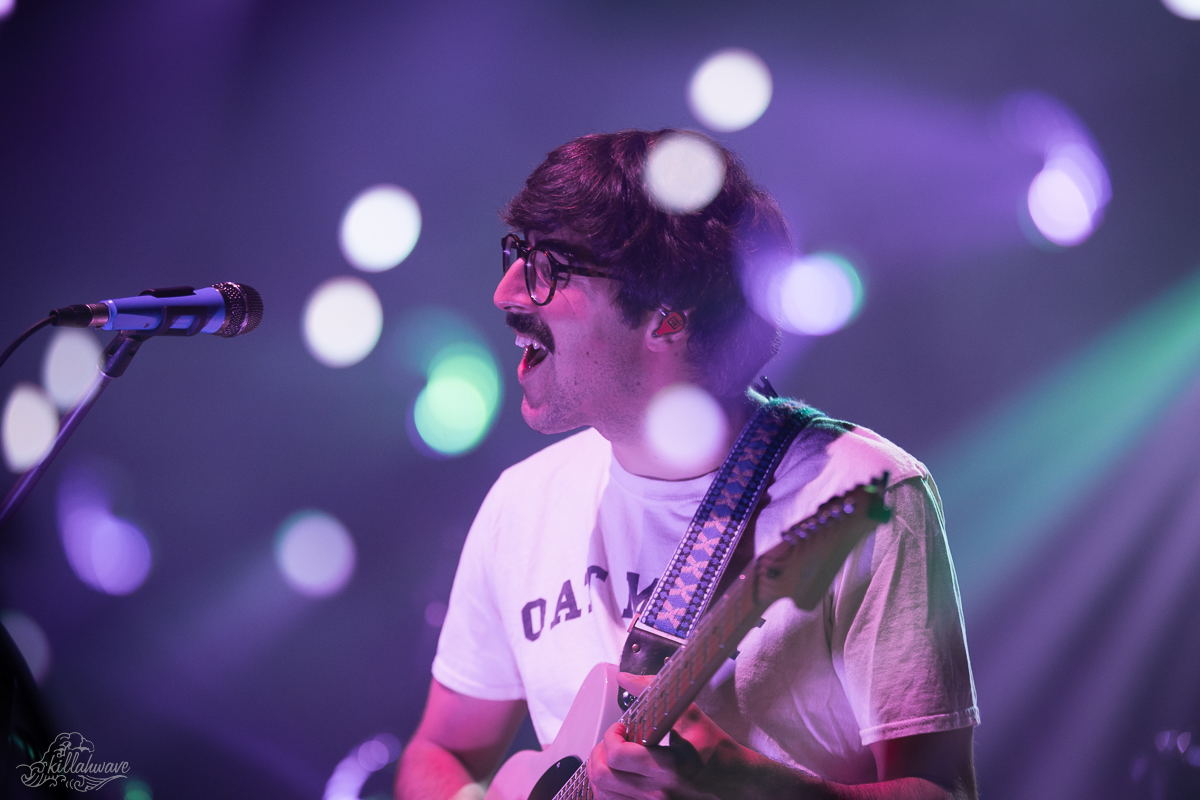 After a short break, the band returned and picked up right where they left off energetically with "Arrow" > "Bob Don." Next, an early Halloween jam sandwich was gifted to the fans, starting with the funk filled "Ghostbusters Rap" by Run DMC. The crowd was moving and having a honking good time as the band teased "David Bowie" by Phish, using the alternative lyrics "Fuck you, Tony Scavone" instead of "David Bowie." This transitioned into "Fish in the Sea" by Fat Freddy's Drop, which included more delicious synth moments from Anspach. The set wrapped up with a raucous jam between "White Lights" > "Arrow," book ending the set with the latter. After a brief moment off stage while the audience was on their feet cheering for more, the band returned to encore with "Moby" > "Mas Que Nada," which is a cover by Sergio Mendes.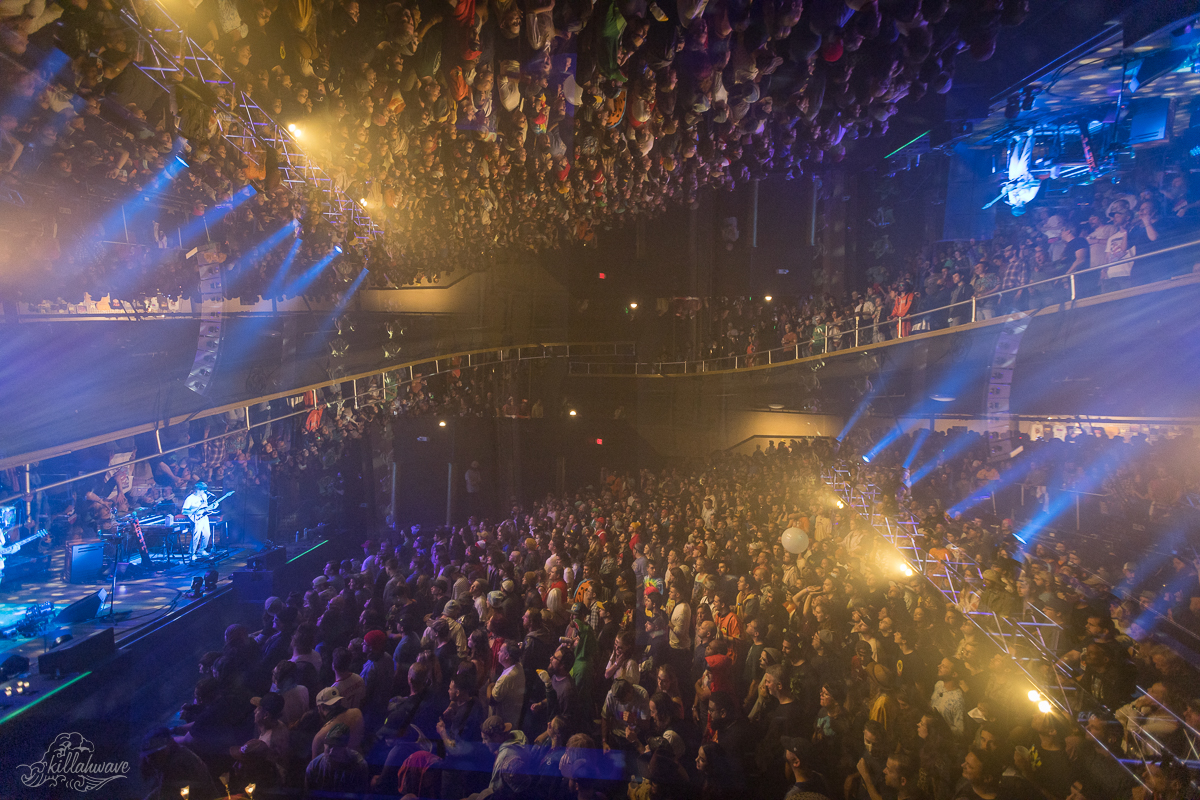 Fomo is real with Goose's set lists these days. Fortunately, they are currently on tour with a number of dates in the Southeast and Midwest left on the ledger. Head on over to their website for more details.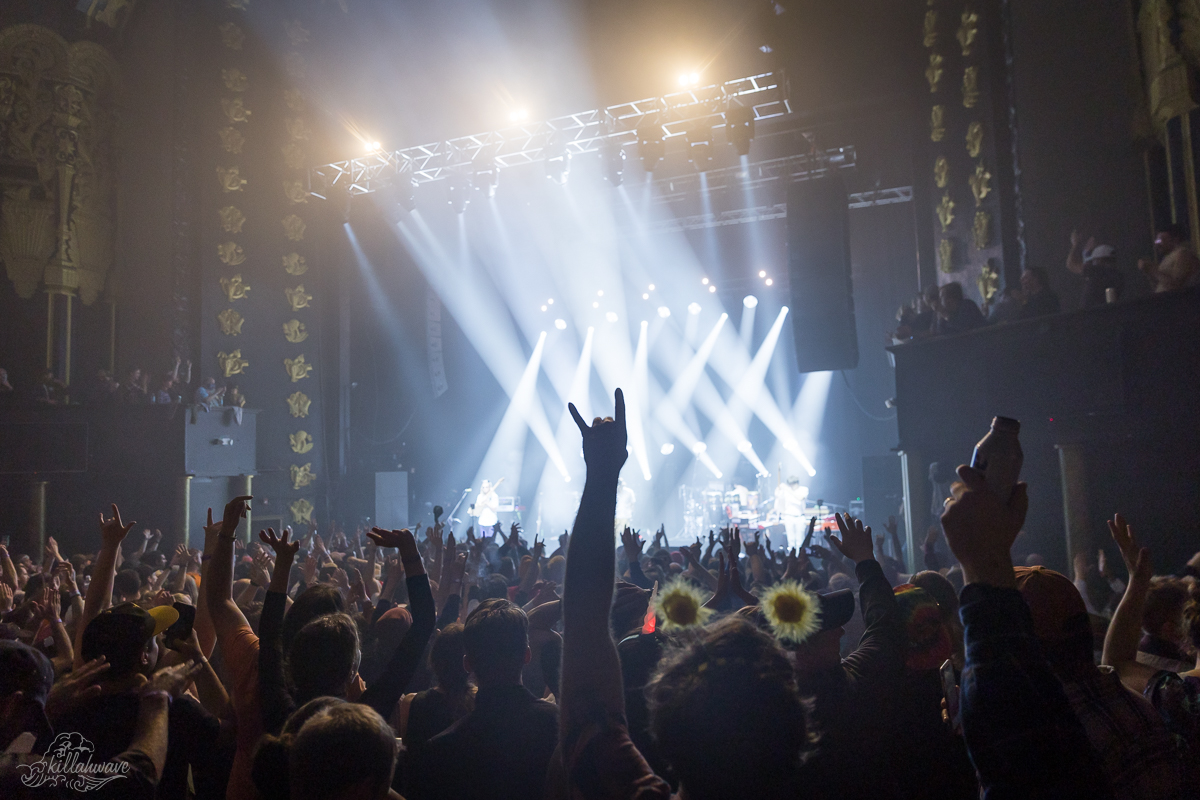 Check out more photos from the show!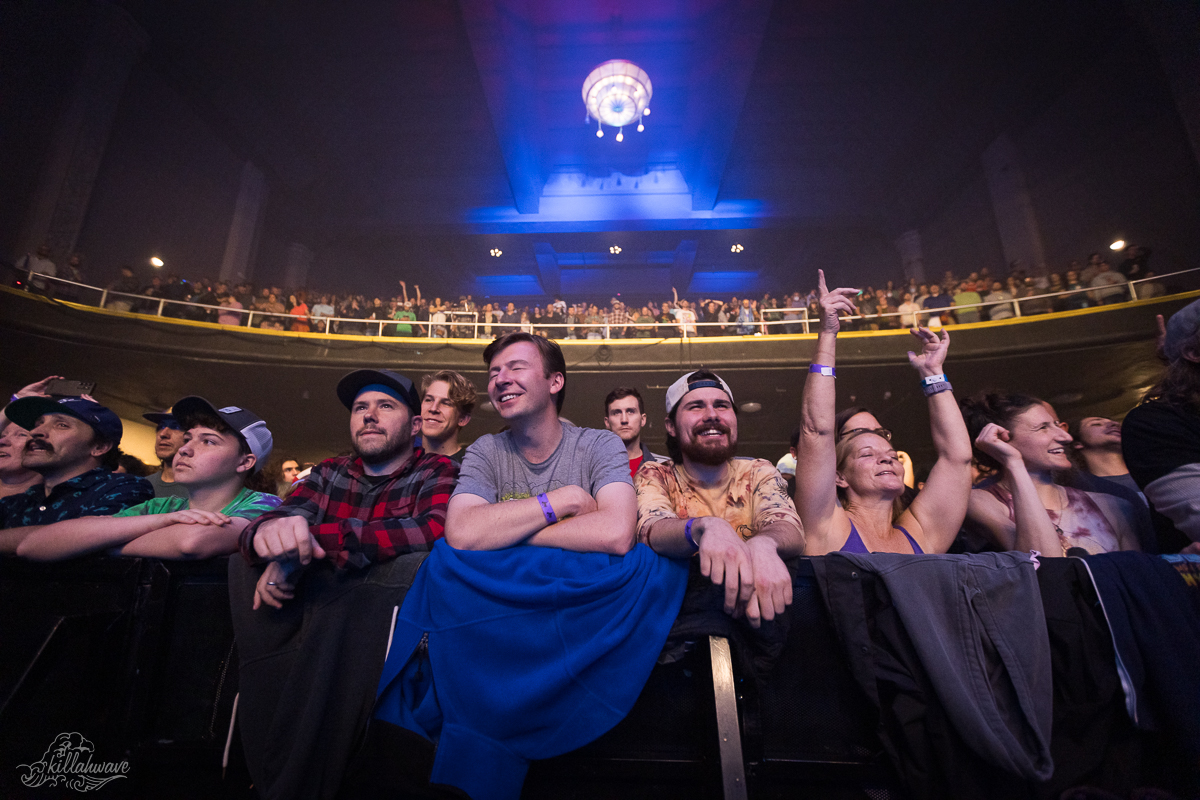 Set One
Wysteria Lane > Time to Flee, Jive II, Whales, Rockdale1, Seekers On The Ridge pt 12, Tumble
Set Two
Arrow > Bob Don, Ghostbusters Rap3 > Fish in the Sea4, White Lights > Arrow
Encore
Moby > Mas Que Nada5
Coach's Notes
1. Cover by Vasudo, FTP
2. FTP without pt 2
3. Cover by Run DMC. David Bowie tease with lyrics, "Fuck You Tony Scavone"
4. Cover by Fat Freddy's Drop
5. Cover by Sergio Mendes