Connecticut's own Goose descended into New Haven, CT at the Westville Music Bowl after an explosive tour opener in Swanzey, NH on Friday, picking up where they left off. This jam band darling has clearly elevated their game during the pandemic, and did not disappoint in their home state. This sold out show included two notable covers, teases, freestyle rapping and a surprise engagement.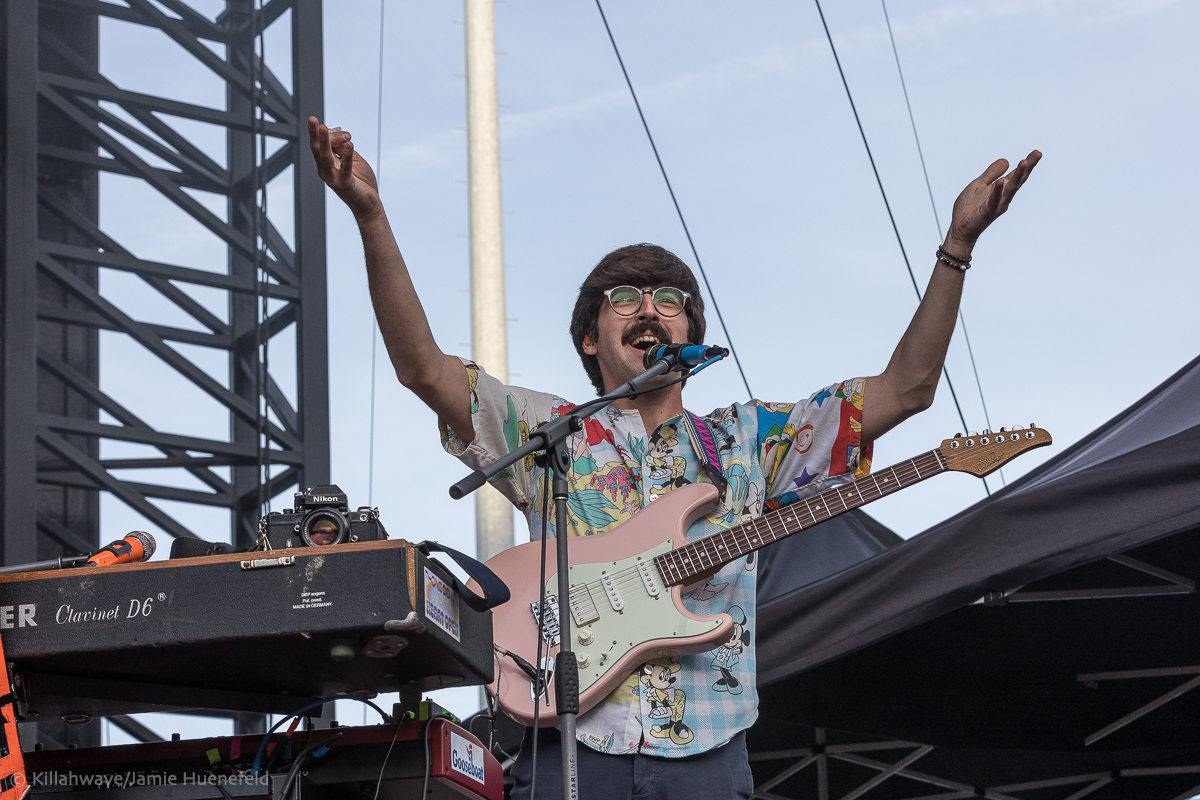 Based out of Norwalk, CT, Goose has been winning over new fans faster than they can sell tickets. Prior to the pandemic, they were selling out venues like the Bowery Ballroom in New York City, which hold 575. The Westville Music Bowl is currently hosting shows in a socially distant capacity, and are selling approximately 2500 tickets per show for a venue that holds 11,000. Goose sold out last night's allotment in a couple of hours, and left many fans scrambling to find tickets.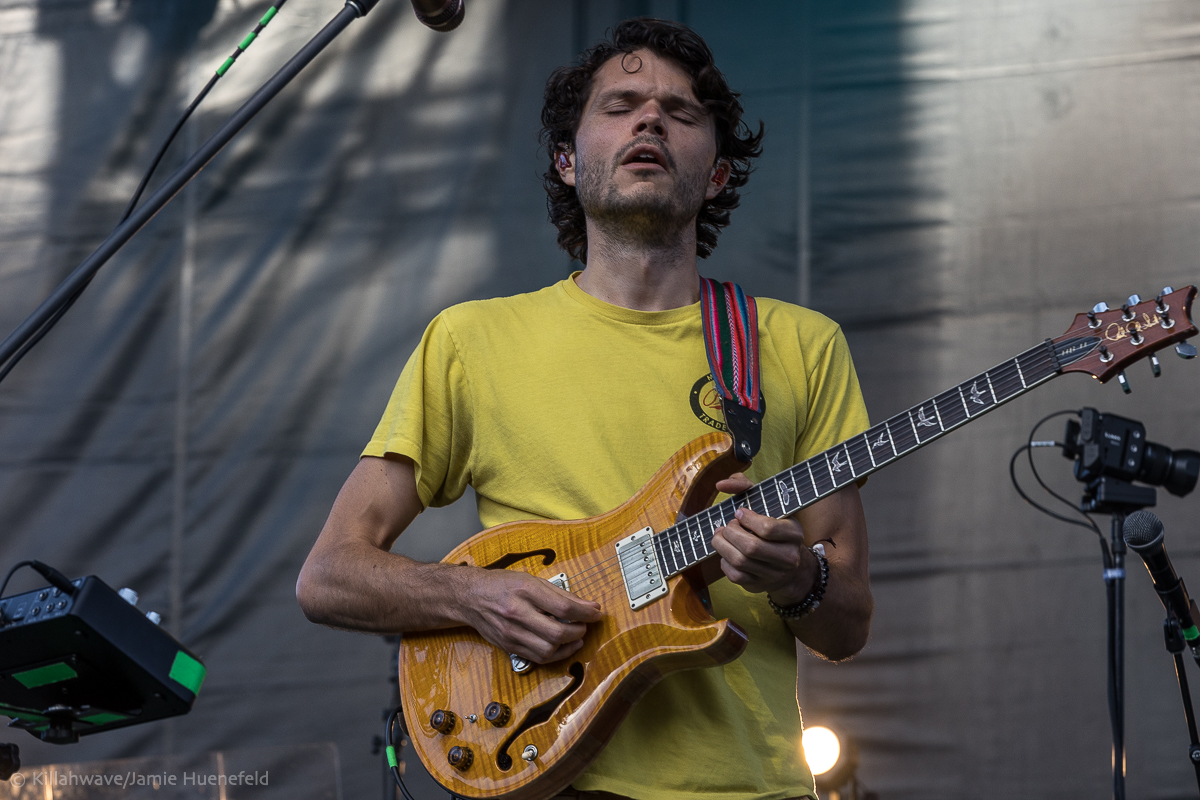 Tonight's first set began with the John Phillips cover and often Dead played "Me and My Uncle," which was a brilliant homage to the band who began the jam band genre. The funky and dance friendly "Flodown," followed, and had the audience dancing pretty hard. Two Goose setlist staples, "The Whales" and "Honeybee", were up next. The band then dropped into a monster "Yeti," with a tight electric guitar jam. At the end, guitarist and keyboardist Peter Anspach made a special announcement that "Becca has a question for Brendan." Moments after, cheers from the audience were heard as Brendan accepted Becca's marriage proposal. "Seekers on the Ridge Pt 1" and "Seekers on the Ridge Pt. 2" immediately followed, which happen to be Becca and Brendan's favorite song. "Madhuvan" closed out this eventful set on an even higher note, and included a "Secret Agent Man" by Johnny Rivers tease.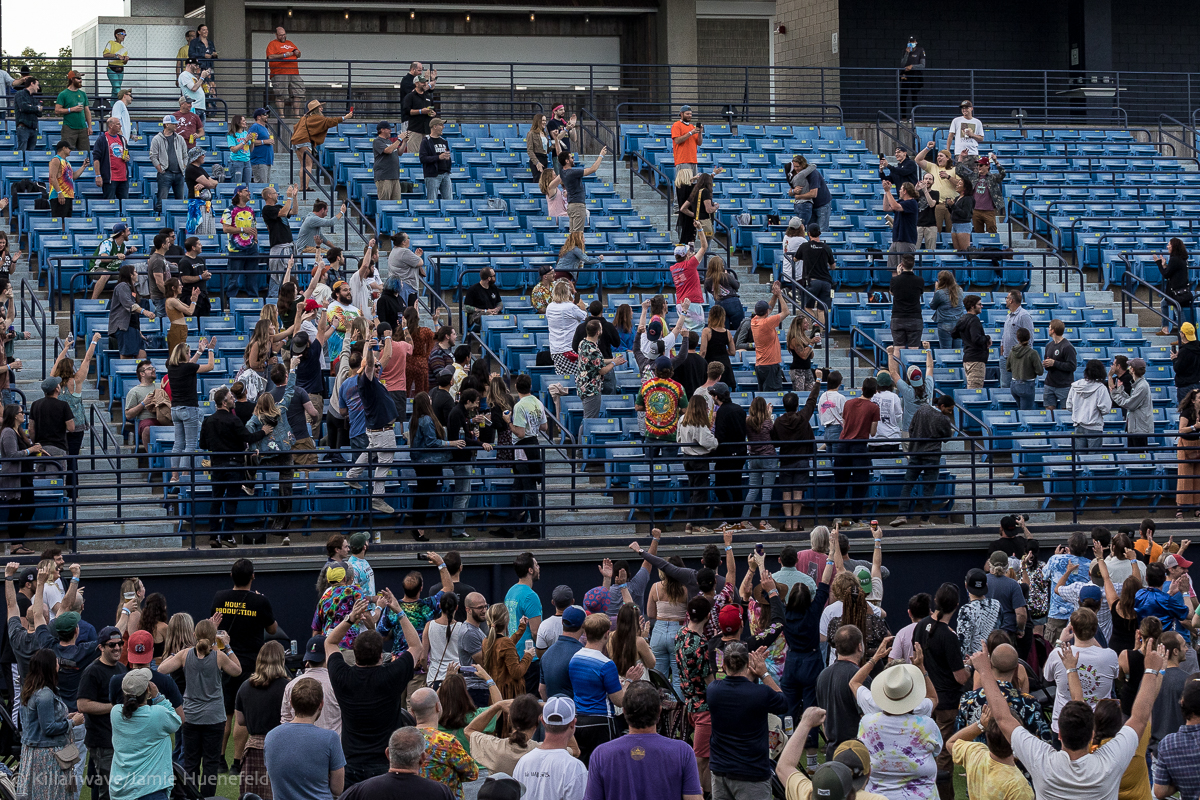 After a short break, the band returned with more high energy jams, starting with "Fish in the Sea," a cover by Fat Freddy's Drop. The deliciously funky "Jive I" was up next, and utilized a start stop transition into "Earthling or Alien?." Goose was joined by Greg Knight for some incredible freestyle rapping during the song. It was so good, that this band should consider making this a permanent component of "Earthling or Alien?." The jam vehicle "Tumble" followed, and included another nod to the Grateful Dead with a "Shakedown Street" tease. "Tumble" segued into a firey "Factory Fiction," which was also sound checked prior to the start of the show. The band left the stage with a screaming audience on their feet, thirsty for more jams. They returned for a "Slow Ready" encore, reprising the same song that they were unable to finish the night before, because the PA was cut at the venue's curfew.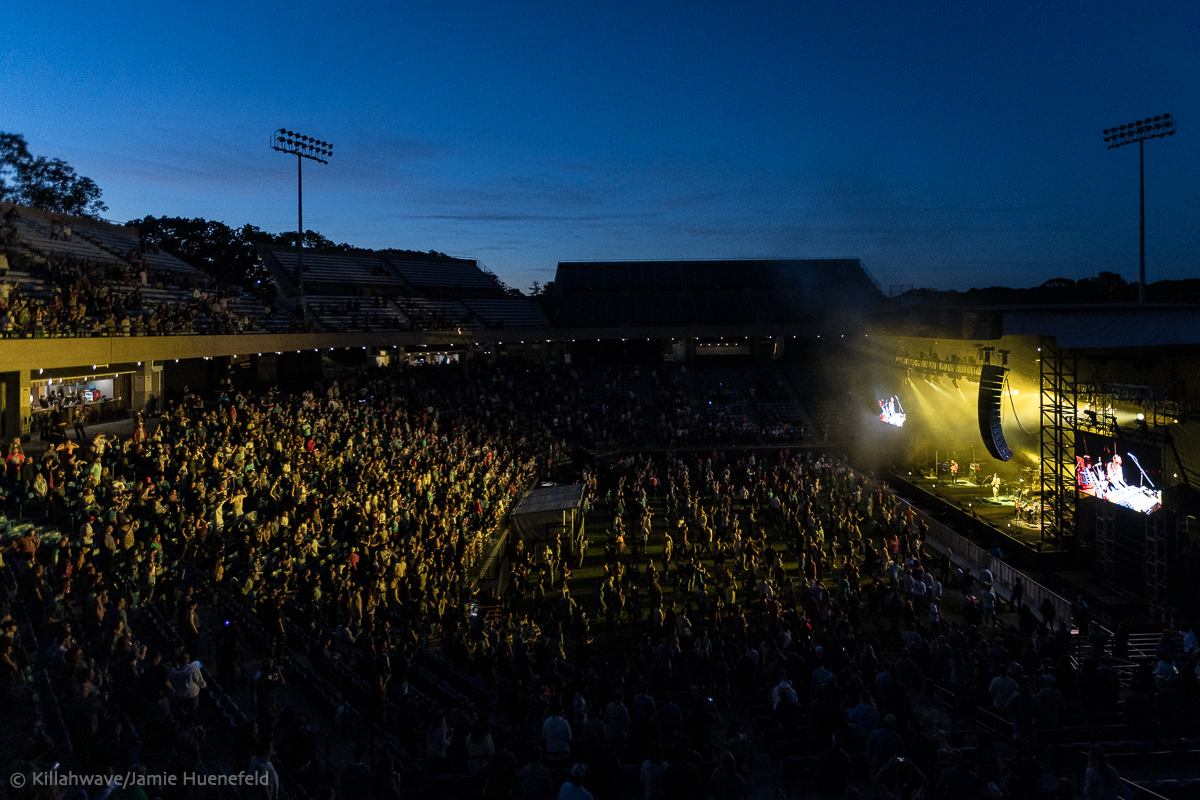 Goose is certainly one of the hottest band's in the live music scene, and last night's night show only added more fuel to the fire. Thankfully, they are just getting started with their tour, and plenty of opportunities    to see this band remain, including tonight at the Westville Music Bowl. The show is sold out, but extra ticket's have been periodically released via the their website, www.goosetheband.com.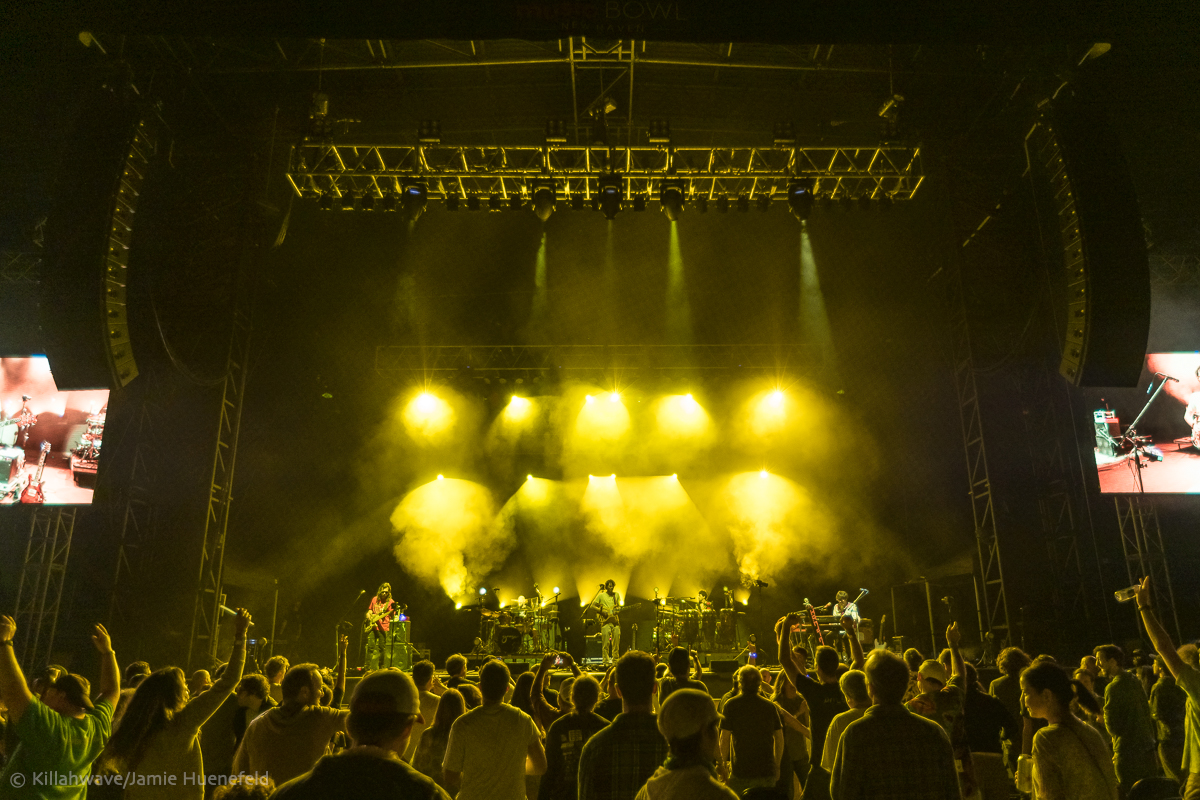 Check out more photos from the show.
Set One
Me and My Uncle1, Flodown, The Whales, Honeybee, Yeti, Seekers on the Ridge Pt. 12, Seekers on the Ridge Pt. 2, Madhuvan3
Set Two
Fish in the Sea4, Jive I, Earthling or Alien?5, Tumble6 > Factory Fiction
Encore
Slow Ready7
Notes
1 - John Phillips cover
2 - Becca and Brendon Engagement before song
3 - Secret Agent Man tease
4 - Fat Freddy's Drop cover
5 - With Greg Knight freestyle rapping
6 - Shakedown Street tease
7 - Reprise, completes version from 6/11/21