Goose returned for another night of tight jams and an exciting set list full of shenanigans at the Westville Music Bowl in New Haven, CT yesterday. This included two new songs from their recent album release, Shenanigan's Nite Club, a set list rarity and two covers. This sold out show certainly lived up to the hype.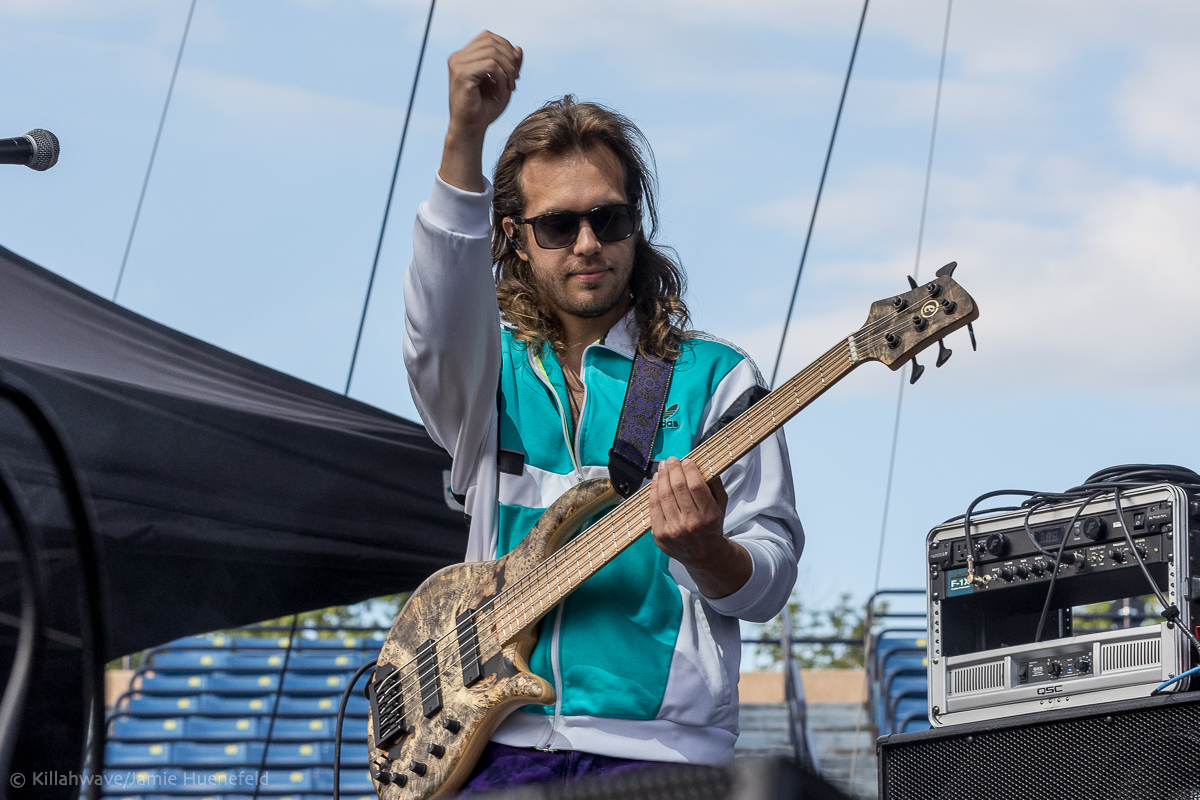 The band resides in Norwalk, CT, and is quickly becoming one of the most sought out jam rock bands to see live. The current line up includes Rick Mitarotonda (guitar, vocals), Peter Anspach (vocals, keys, guitar), Trevor Weekz (bass), Ben Atkind (drums) and Jeff Arevalo (vocals, percussion, drums).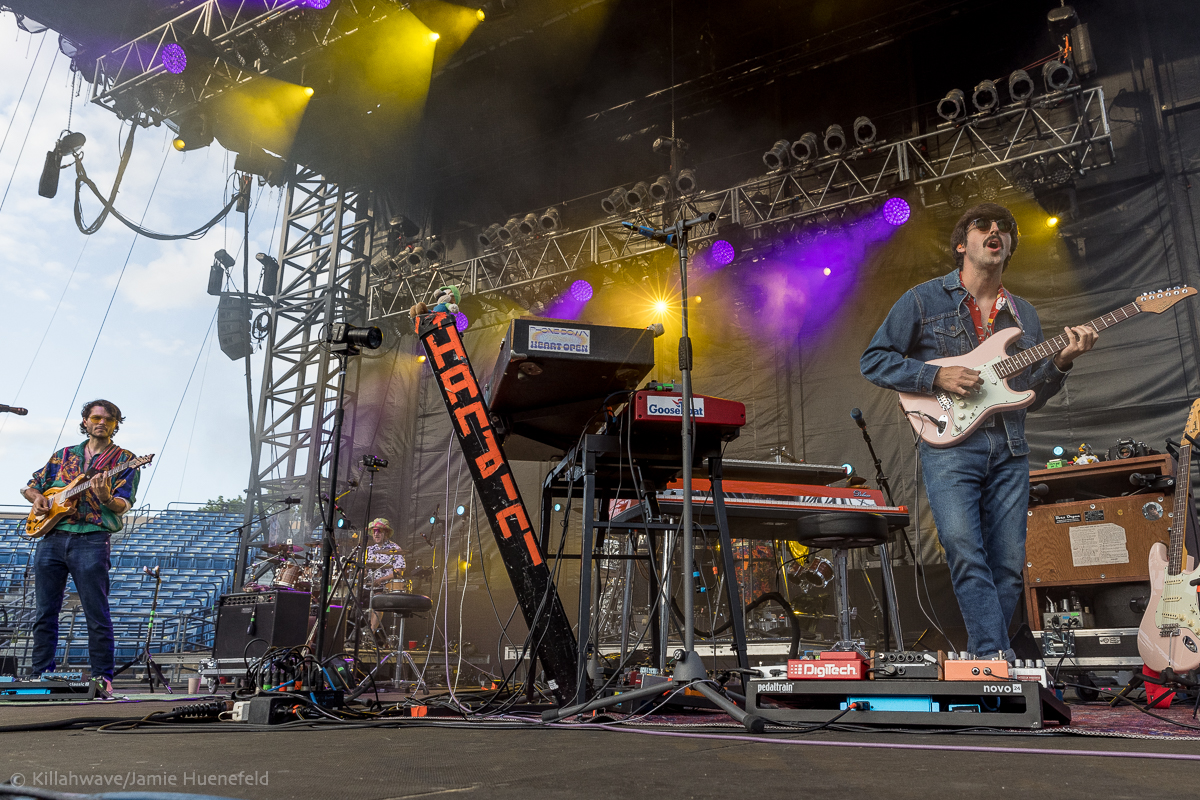 The evening started out with the band walking on stage dressed in colorful 70's retro clothing, and immediately set the tone for the show by starting out with the never been played "Shenanigans Jam." This tune was their theme song in the video trailer for Shenanigan's Nite Club, which was released prior to their newly released album of the same name. This began the tasty jam sandwich that ensued, transitioning into "All I Need" > "Indian River" > "Time to Flee" > "Your Ocean," with a notably delicious version of "Your Ocean." An energetic "So Ready", another Shenanigans tune, book ended the set with plenty of dancing and of course, shenanigans.  
After a short break, set two began with a fiery "Arrow," and transitioned into "Nights in White Satin," a cover by the Moody Blues. Up next was the heartfelt "Rosewood Heart," which launched into another intense jam sequence full of shenanigans, segueing into "Bob Don" > "SOS" > (dawn). Both "SOS" and (dawn) are Shenanigans tunes. "SOS" was the bust out song of the evening, last played in 2019, whereas (dawn) was the second debut for the night. After quickly leaving the stage, the band returned with a smoking encore to remind fans why they spent Sunday night at the Westville. This began with the classic rhythm and blues tunes by Wilson Pickett, "Mustang Sally," and transitioned into the reggae inspired "Butter Rum." Anspach sent the audience off by letting everyone know that there will be a big Goose show in Connecticut before the end of the year. Many speculate that this will be their annual Goosemas in December.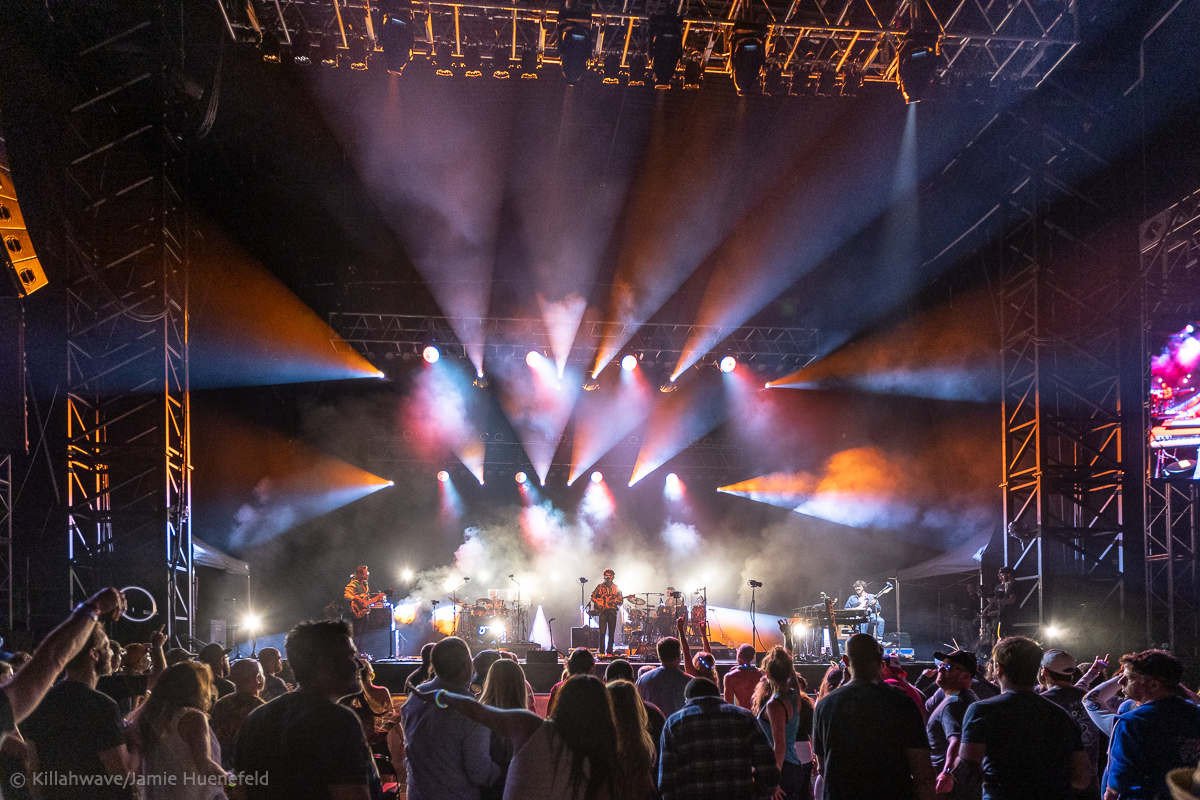 Goose delivered another heated set list of delicious jams and of course, shenanigans, to their home state fans. While the fear of missing out is real, this band is just getting started with their socially distanced summer tour. Up next are two shows in Perry, NY on June 15-16 as well as two shows in Thornville, Ohio on June 18-19. They have historically played some of their best shows in the state of Ohio. For more information on upcoming tour dates, visit www.goosetheband.com.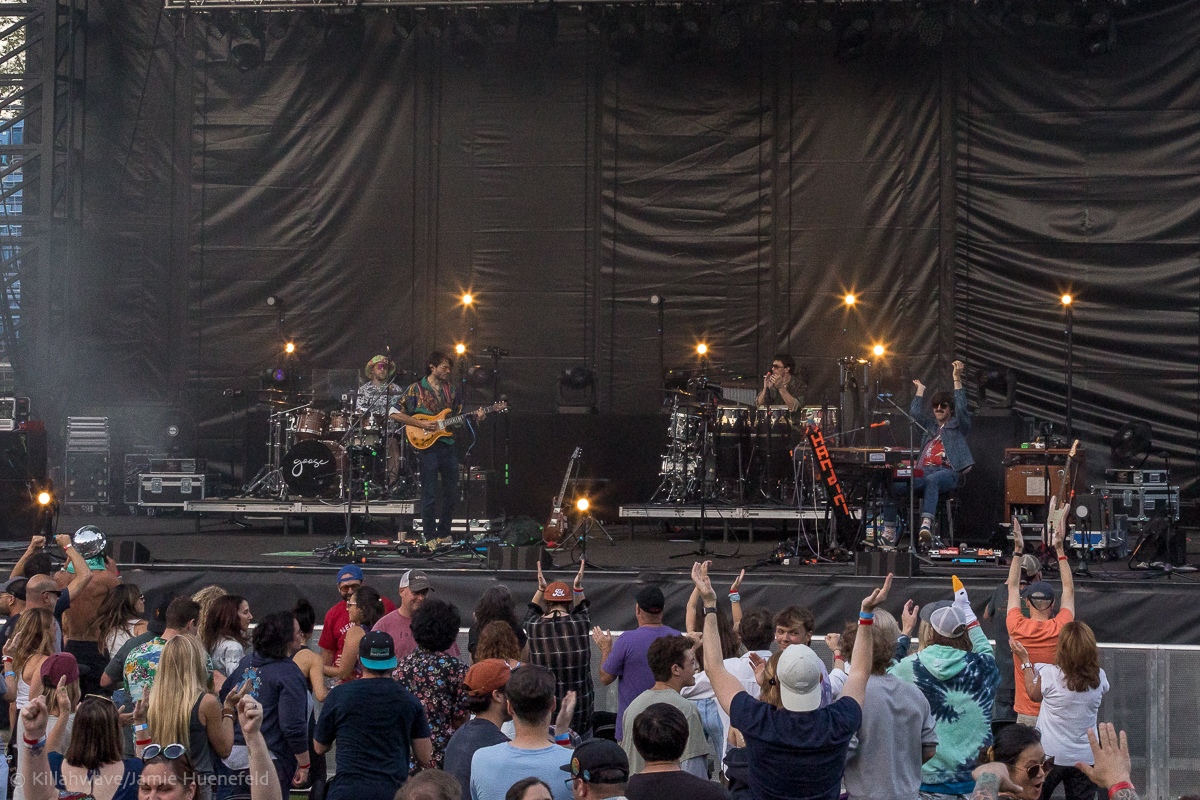 Check out more photos from the show.
Set One
Shenanigans Jam1 > All I Need > Indian River > Time To Flee > Your Ocean, So Ready
Set Two
Arrow > Nights In White Satin2, Rosewood Heart > Bob Don > SOS > (dawn)1
Encore
Mustang Sally3 > Butter Rum
Notes
1 - First time played
2 - Moody Blues cover
3 - Wilson Pickett cover