When Gov't Mule announced earlier this year that it would have Oteil and Friends opening shows Aug. 11 at the Roadrunner in Boston and Aug. 13 at the Westville Music Bowl in New Haven, the mind reeled with the possibilities of what to expect.
Gov't Mule co-founder and jam-world guitar god Warren Haynes and bassist Oteil Burbridge played together in the Allman Brothers Band for 14 years, and both have long-standing relationships with the surviving members of the Grateful Dead, as Burbridge is a member of Dead and Company and Haynes frequently collaborate with Dead bassist Phil Lesh. Toss in the fact that both Gov't Mule and Oteil and Friends are stacked with top-shelf improvisers with appetites for guest-spot sit ins, and the fixings were in place for a musical feast.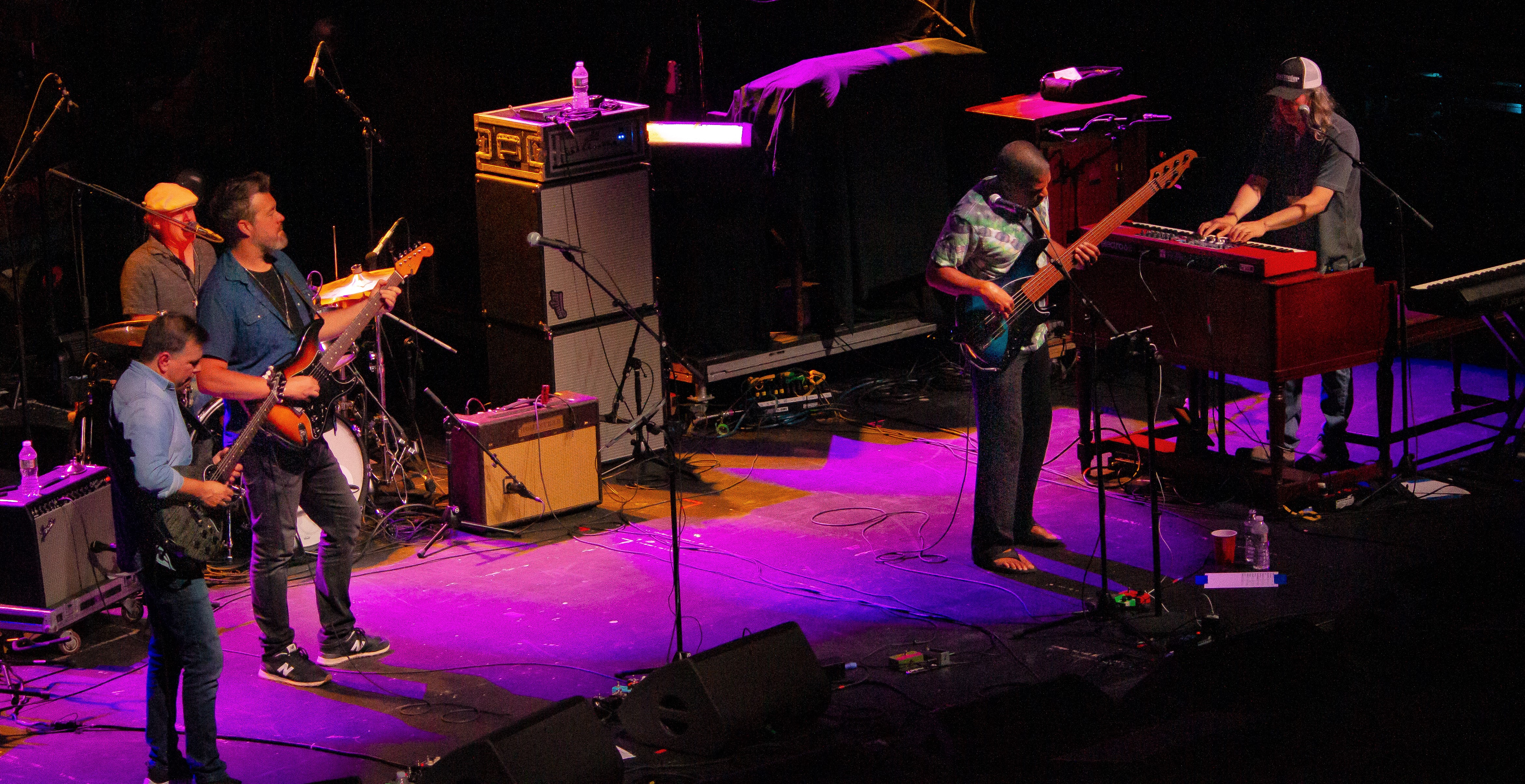 At the Boston show, Gov't Mule and Oteil and Friends blew past expectations, delivering impassioned and deeply explored versions of Allmans and Dead staples as well as pushing forward the legacy of those bands with their own, original music, particularly in the case of Gov't Mule.
Oteil and Friends did include a couple of Burbridge's tasteful originals, including "Rooster" from his days with the Peacemakers, but the hour-long set was mainly packed with Grateful Dead and other Jerry Garcia – related nuggets. Oteil's friends on this outing are guitarists Tom Guarna and Eric Krasno, keyboard player Jason Crosby and drummer Pete Lavezzoli. The group conjured the jazzier, more complex aspects of Grateful Dead music, opening with a sprawling "Here Comes Sunshine." Guarna and Krasno -- the former from the jazz world, the latter from the soul and funk realms -- blended their respective, distinctive tones and approaches to improvising to create some beautiful passages. The group was most interesting when exploring the contours of the spry instrumental "King Solomon's Marbles" and reformatting "Midnight Moonlight" from its bluegrass origins to a thumping rocker.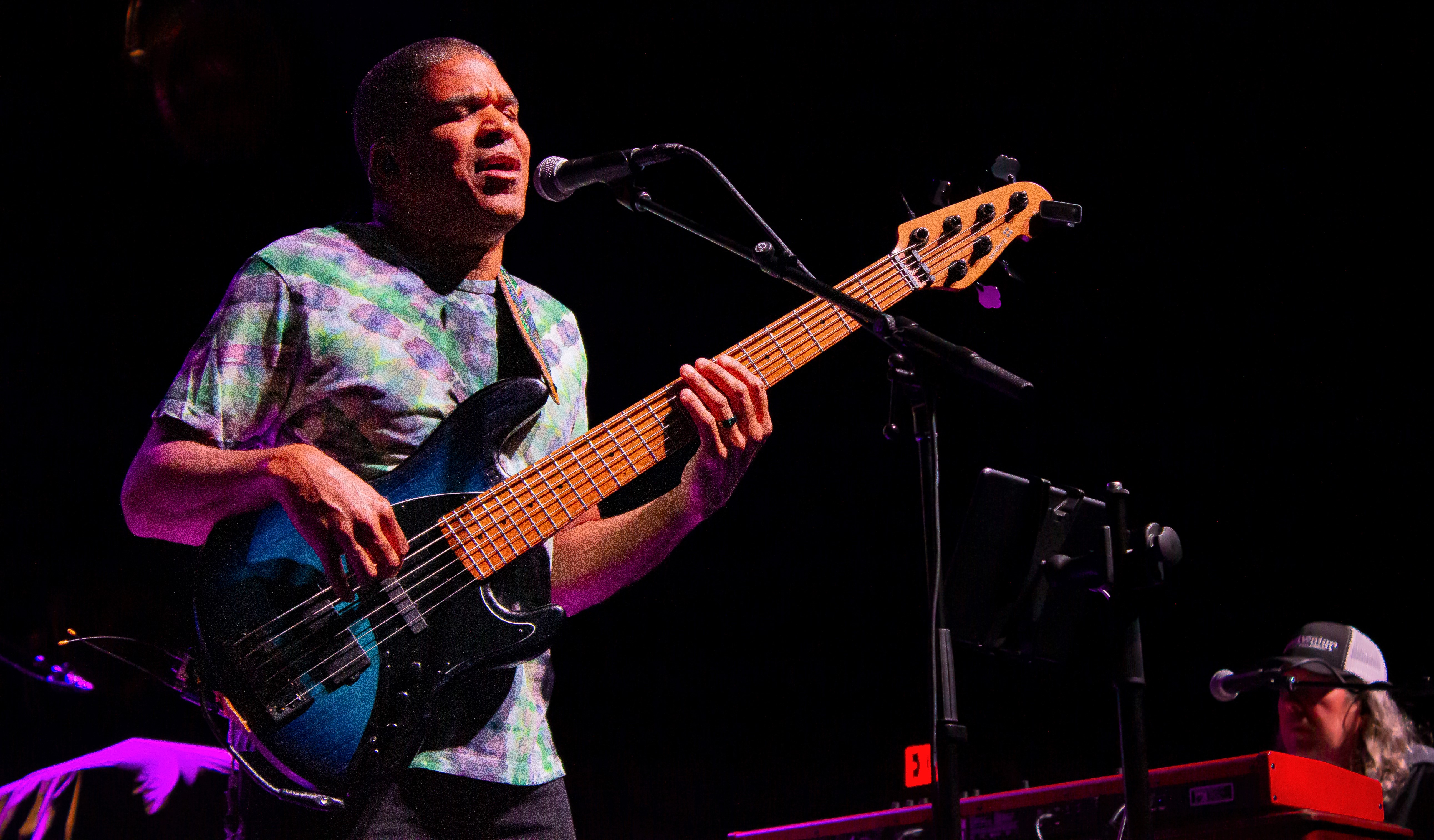 For its big finale, Oteil and Friends welcomed Haynes on stage for a blazing rendition of the Allman Brothers Band's "In Memory of Elizabeth Reed." You sort of knew a moment like this was coming, yet certainly not expected so early in the evening, before the headliners had even yet taken the stage. But there was no holding back as Haynes, Guarna and Krasno traded inspired solos, Burbridge took the groove way out, Lavezzoli held it all down and Crosby pumped soulful organ tones through the jam (which for a moment turned into The Beatles' "Eleanor Rigby" before settling back into "Liz Reed").
Gov't Mule launched its two-plus-hour set by reaching back to its classic 1998 album "Dose" for "Thorazine Shuffle." From the jump, Gov't Mule was sounding fierce, with each member of the quartet playing with equal parts muscle and brains. Haynes, drummer Matt Abts, keyboard, guitarist and horn player Danny Louis, and bass player Jorgen Carlsson all functioned as soloists and supportive ensemble members, dissolving traditional boundaries between rhythm and lead players.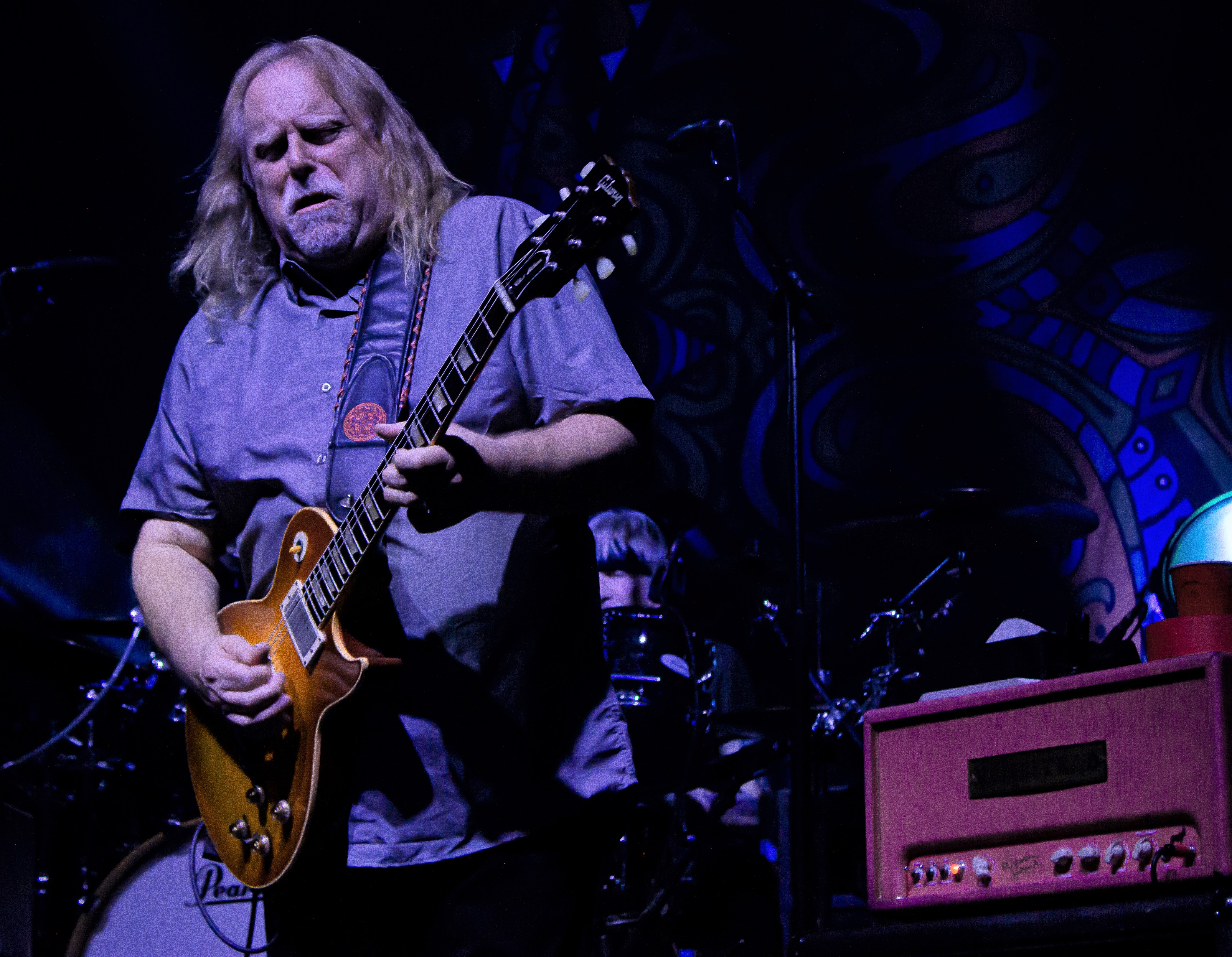 This fluidity worked well no matter which direction Gov't Mule took the music, and the band indeed covered an expansive landscape. After visiting knotted psychedelia from its formative years when the band was a trio of Haynes, Abts and the late, thundering bass monster Allen Woody, Gov't Mule jumped to the wiry funk of "Stone Cold Rage" from 2017's "Revolution Come…Revolution Go," the band's last release of original material (though Haynes is saying a new Mule album is due around March).
Gov't Mule's most recent release is "Heavy Load Blues," a collection of vintage blues songs and originals performed in a stripped-down blues fashion. The band delivered that project's pairing of Junior Wells' "Snatch It Back and Hold It" and the original "Hold It Back," producing a far-reaching tune that also retained a sharp, R&B-honed edge reminiscent of music by The Yardbirds.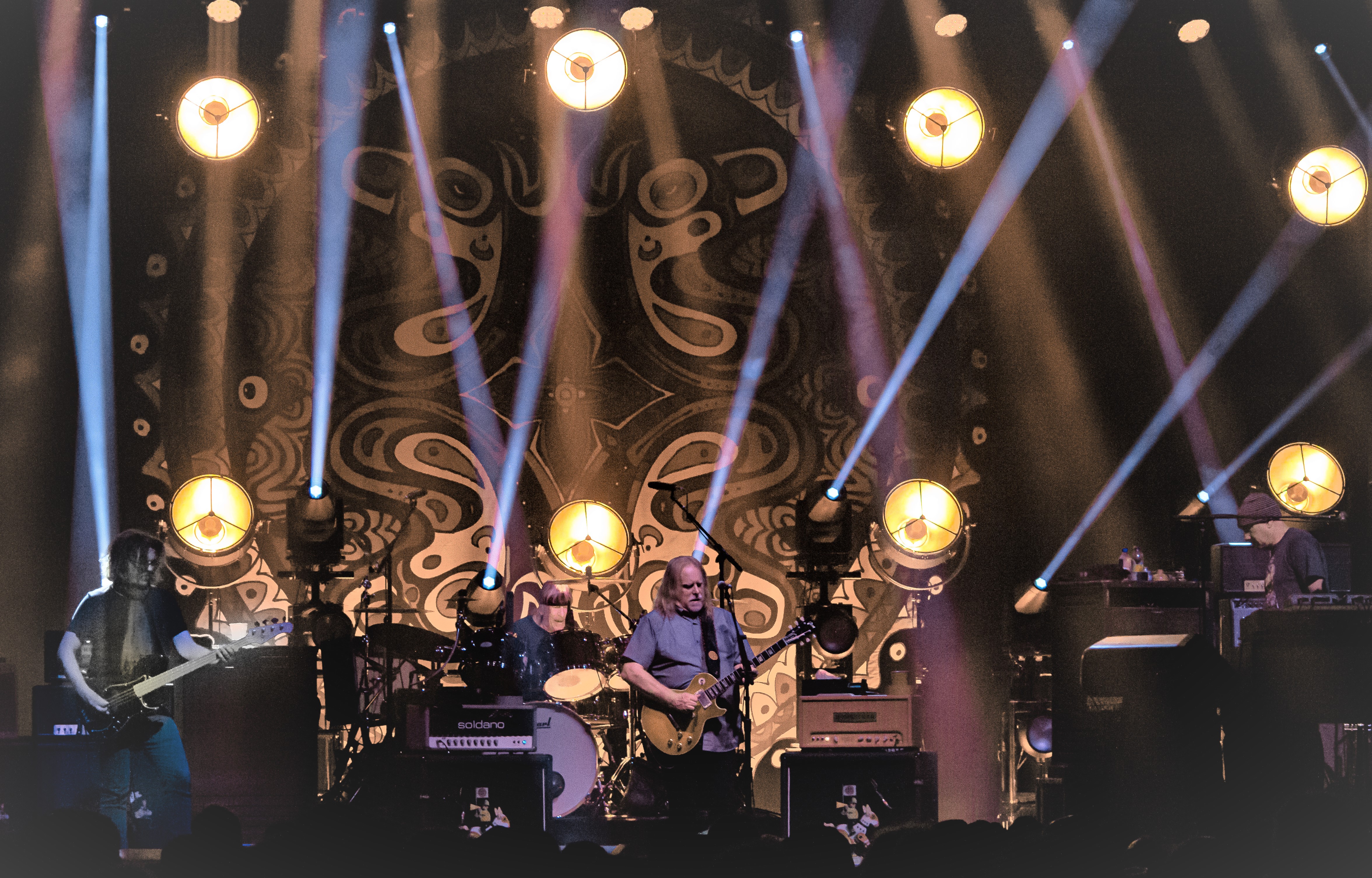 Then the Mule climbed higher, crafting an oozing and pulsing take on its menacing "Game Face" that transitioned into a soaring version of the Allmans' classic "Mountain Jam." It was here that you realized just how good Haynes and crew are as they conjured the full cinematic sweep and conversational dynamics of the song with a single guitarist even though this is most often a vehicle for twin-guitar duels.
"Time to Confess" brought forth a shot of reggae, and "Captured" sounded like a stomping homage to Neil Young and Crazy Horse, insinuating that "Down By the River" was going to surface at any moment (elsewhere in the show, Haynes outright teased Little Feat's "Spanish Moon" and The Turtles hit "Happy Together").
After a long, fierce psychedelic take on Howlin' Wolf's "I Asked for Water (She Gave Me Gasoline)" that flaunted Gov't Mule's ability to go deep into a groove, the concert became an extended celebration of the Allmans and the Dead.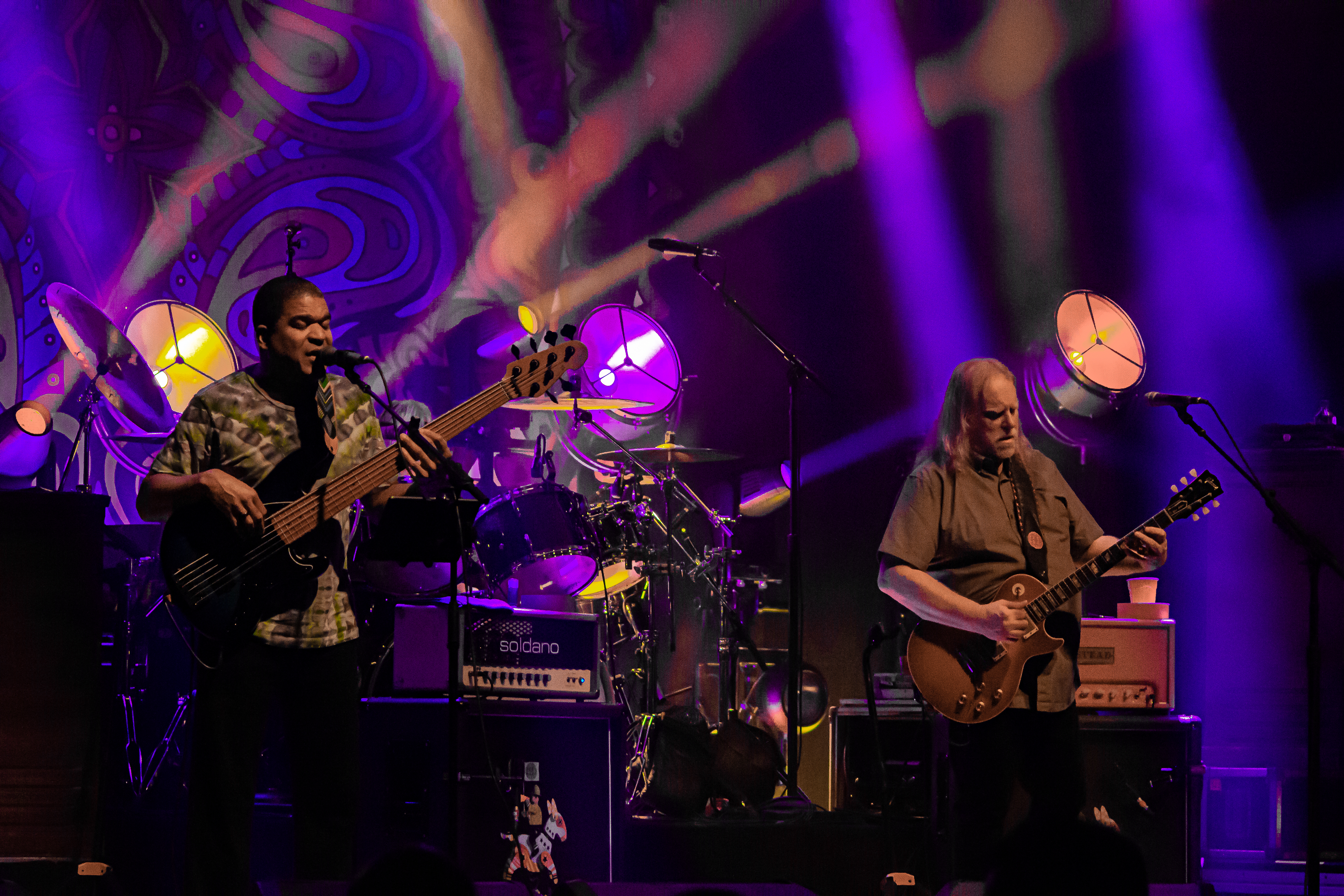 First, Gov't Mule worked through the jazzy ABB instrumental "Kind of Bird." Then Burbridge and Guarna joined the Mule (minus Carlsson) for a galvanizing version of the Allman Brothers' anthem "Dreams." Haynes always had a knack for putting a rough and tumble tone to this song, though Guarna was free to move through the tune in his own, more lithe way. For his part, Burbridge conjured pure joy through his playing.
Guarna departed and Krasno and Crosby entered for a long, loping and euphoric version of the Garcia/Dead staple "Sugaree" that brought out the best in everyone on stage; the musicians played with patience, emotion and devotion, so even those of us who have heard the song innumerable times were hearing something born anew.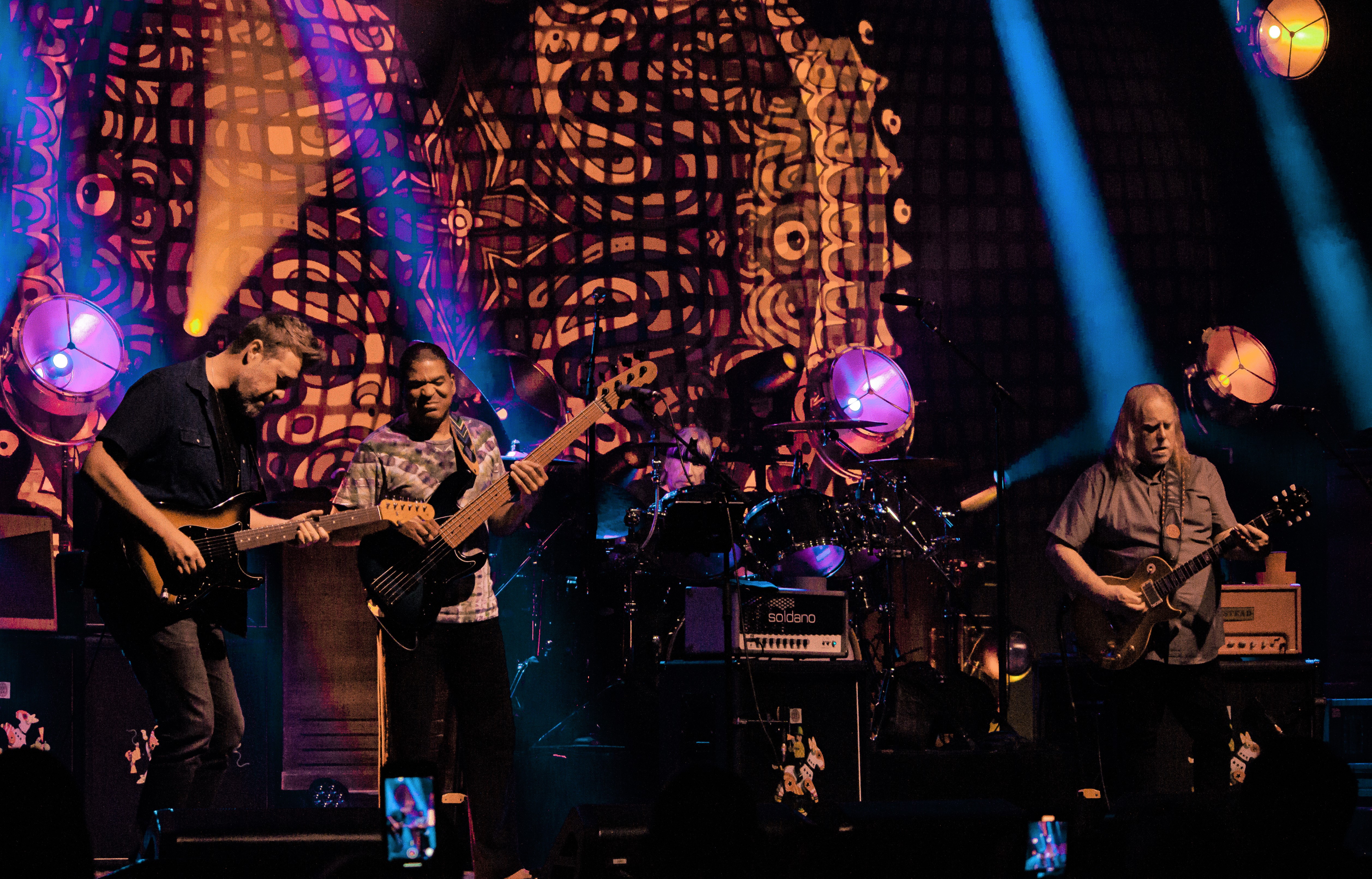 The guests departed and Carlsson returned to close the show with a tight and rollicking read of Al Green's "I'm a Ram." Gov't Mule finished up with an encore of its rambling road song "Traveling Tune," a nice send off after a big dose of the stronger stuff.