From their latest release The London Session recorded at the legendary Abbey Road Studios in England, to their four-quarter fan interactive jam extravaganza fittingly titled UMBowl, the boys from Umphrey's McGee have developed into a genre-defying powerhouse that only grows by the day. Keyboardist extraordinaire Joel Cummins recently sat down with the Grateful Web to discuss their latest release, how UMBowl came to be, along with what's in store for guys in 2015 and beyond.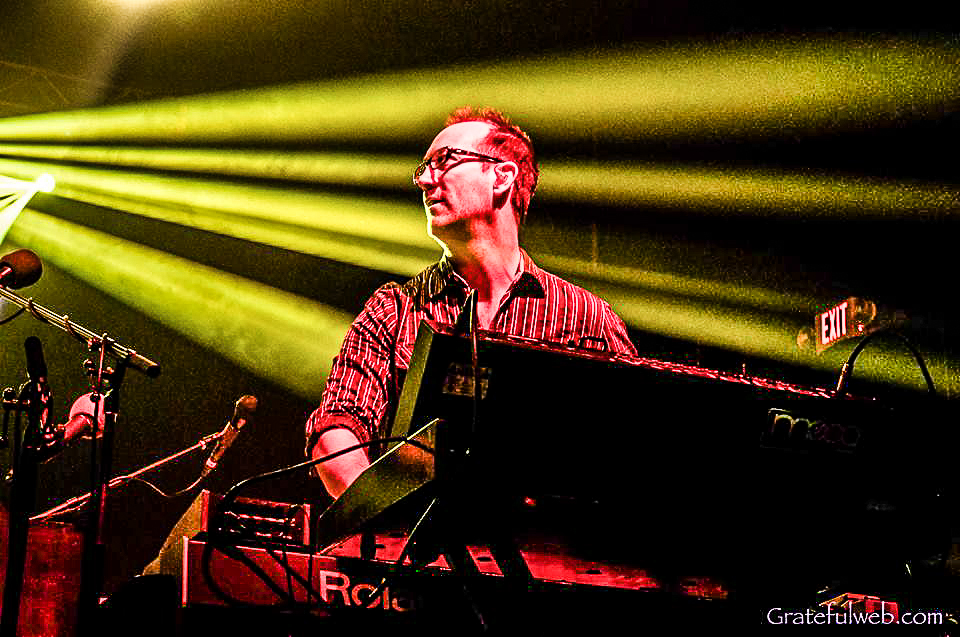 GW: Good Afternoon, my name is Elliot Engebretson of the Grateful Web and today I'm here with the keyboard wizard himself Mr. Joel Cummins of Umphrey's McGee. Joel, how are you doing today my man?
JC: I'm doing great, how are you doing Elliot?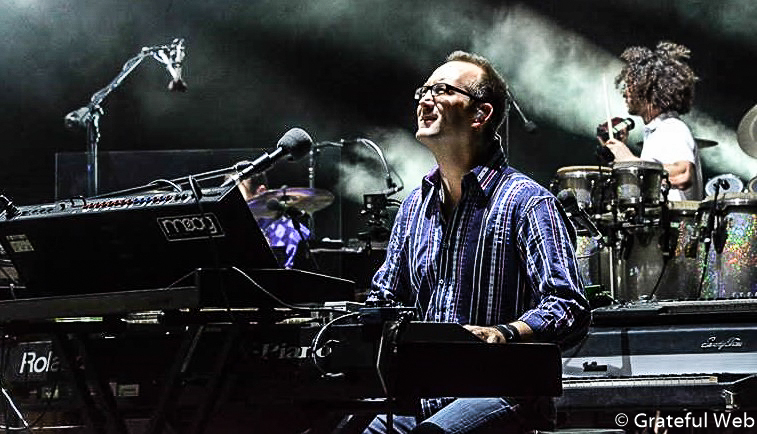 GW: Golden my friend, now I wanted start by talking about the latest release "The London Session," which was recorded at Abbey Road's legendary Studio 2. You guys had 12 hours in the iconic studio in which you laid down a bunch of original material, some acoustic tracks as well as the first ever cover to make it onto a studio album. Walk me through the recording process of this new album and what it was like to record in one of the most legendary recording studios in the world.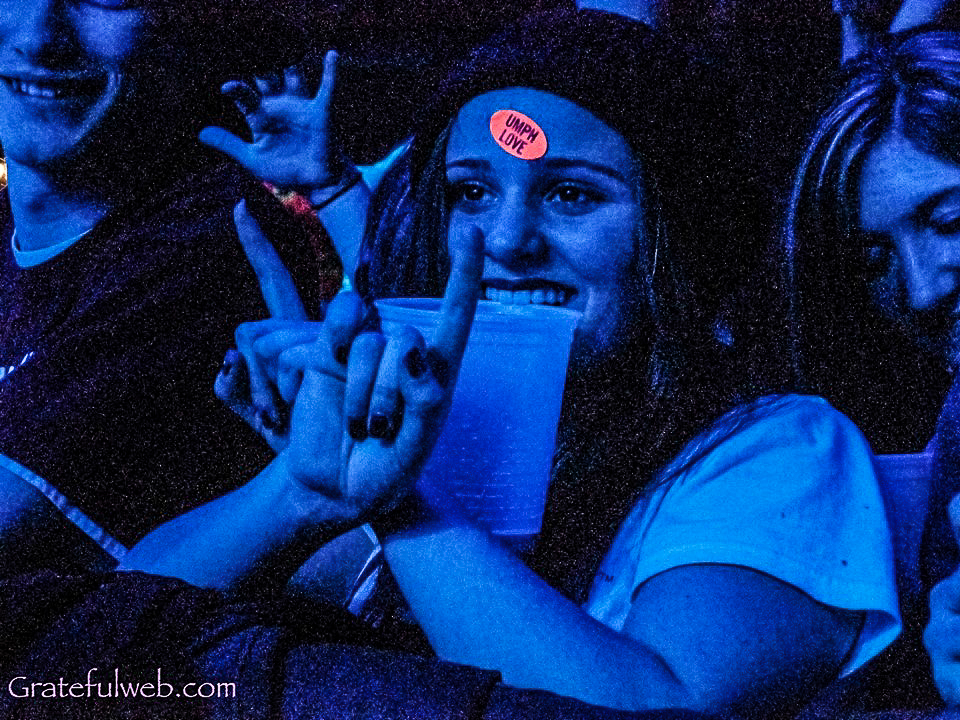 JC: Well we came up with the idea kind of as a result of a little joke between our producer Manny Sanchez and one of our managers Kevin Browning. We had announced shows in London, and Manny wrote Kevin and said, "How am I going to be able to get over to London and do this with you guys? Maybe do a session at Abbey Road?" Well Kevin of course, his interests peaked and he reached out to Abbey Road to see what their deal was, and much like when you do a concert venue you get a hold on a certain day, we were third in line at that point so we were able to clear the hold and get the date.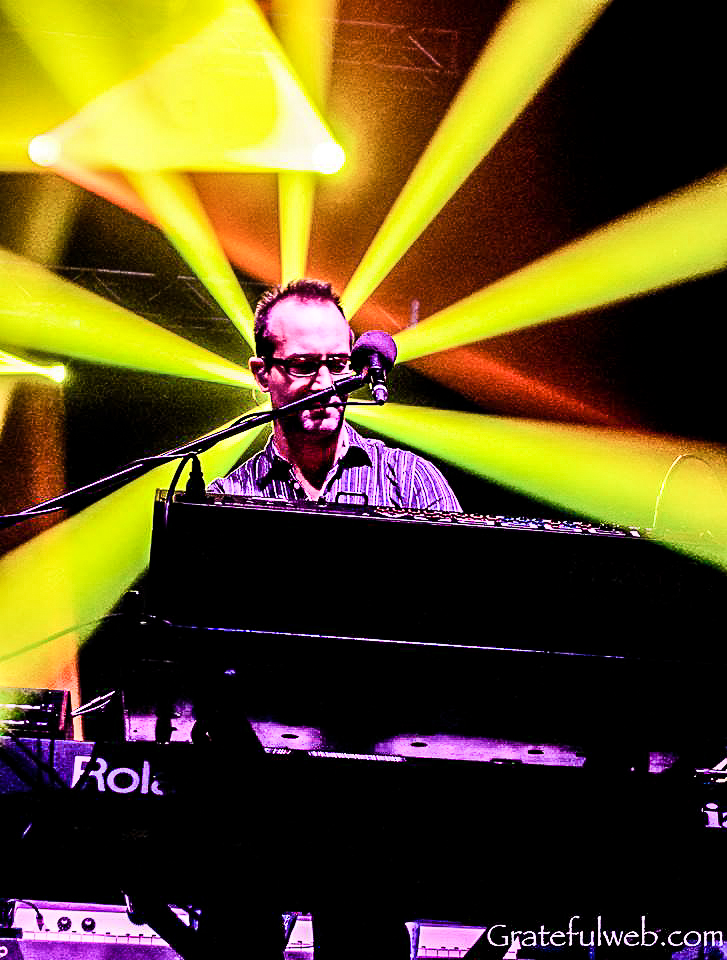 We went into it with four tunes that we definitely wanted to record, "Bad Friday," "Comma Later," a couple of the newer tracks, and then acoustic versions of "No Diablo" and "Cut The Cable," from our album last year. Aside from that, we didn't have any objectives or goals of what we wanted to do with it, we just wanted to go in and see what happened. So we got a few different versions of those four songs I just mentioned, and then we just said well we've got all this time here, let's just see what we can get done. We tried to pick a few other songs that we were a little more comfortable with just playing live and doing live versions of, and we blew right through them and got all them pretty much just in one take. When we had about 30 minutes left in the session, Jake mentioned the last song the Beatles recorded at Abbey Road was "I Want You (She's So Heavy)" and we thought okay well we know that one pretty well so let's see if we can get a good take of it, so that's how that ended up on there. So it was really just very spur of the moment, and I really think that added to that spirit of spontaneity and maybe made it a little closer to what our typical live show is like. There was just an incredibly special energy being able to perform in studio 2 unlike any other recording environment I think we've ever recorded in before. It's a very taxing process to take 12 hours and dedicating that to recording because everyone is putting their highest energy into it and trying to do version after version of the best we can absolutely do. Usually there a lull in between every take where everyone just sort of zones out, and it was funny because that definitely didn't happen at Abbey Road. You know there might be a few seconds, but then you sort of pinch yourself and be like oh yeah, we are at Abbey Road that's right. It was a really fun, celebratory feeling that we were actually there getting to do this and like I said, we didn't have a goal to put out an album when we did it, so we weren't really sure what was going to happen with this stuff when we did it, but after reviewing all the songs after we did it, we realized wow, we have enough that we could put out a full recording of this. So the next part of the equation was that we didn't want to tell anyone about it, we wanted to make it a surprise out of it, and somehow in this day and age in the 21st century we were able to make that happen. We didn't even announce that we had done it until mid-February of this year, so I think that really added another fun, little angle to it when fans woke up that day and saw that we had a new album coming out that we recorded at Abbey Road, so that was really cool.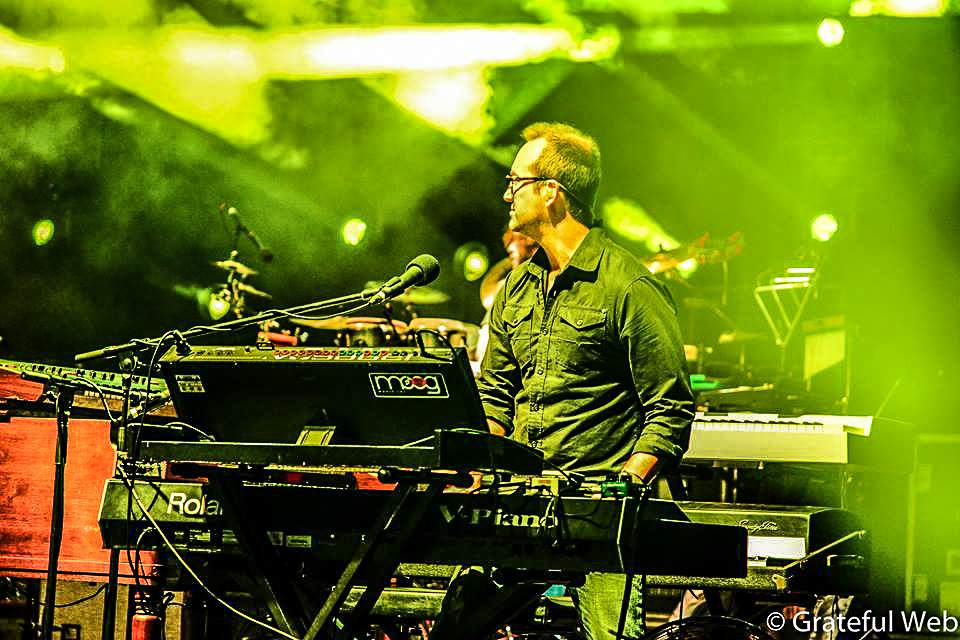 GW: Well I've got to say it the album turned out great. Now, coming up tomorrow is the inaugural Um Bowl, something you guys have been doing annually since 2010. You guys play four quarters full of improv, covers, and all things UM. Tell me about how did UMBowl came to be, and how does it differs from your normal approach to live shows?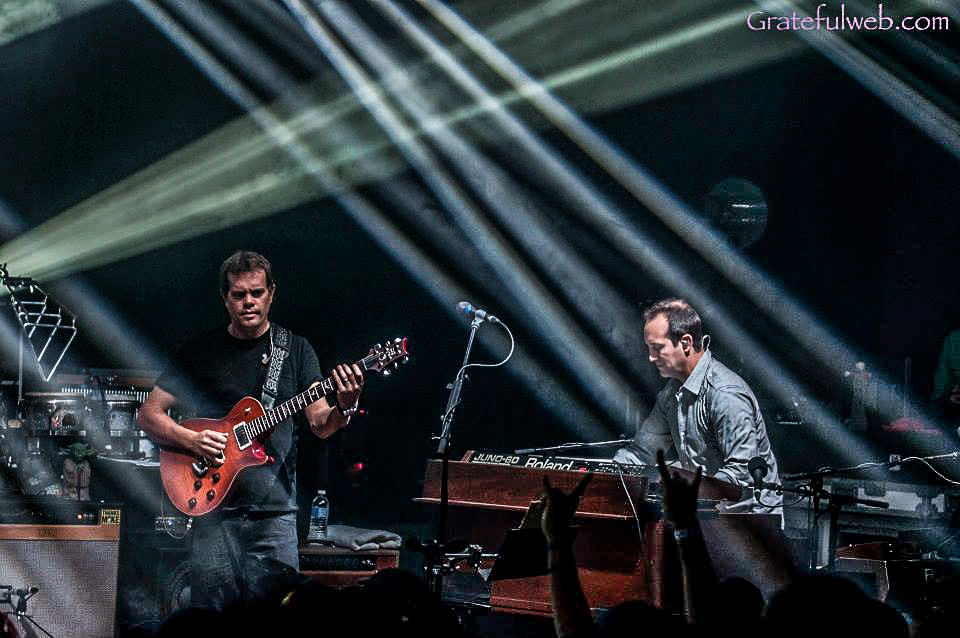 JC: The beginning of UMBowl happened when we were coming up with the S2 idea, which is of course one of the quarters of UMBowl. S2 being this sort of experimental, improvisational thing where a group of fans would be texting in various ideas of things we could play in a very abstract way. So we did a number of these S2 events between 2009-2011, and I think UMBowl started in 2010, like you said, so they may have overlapped a little bit. The idea was definitely hatched there, us saying what can we do that would be really fun, fan interactive sort of thing where we could give the fans the opportunity to really be active contributors to what was happening during the show. So we tried to come up with a few different things that we thought they could participate in, and we tried to space it out a bit so that some of the things would be prepared in advance, while other things were happening live right before your eyes, much like the S2. So that was really the germination of it, and really wanting to have something unique where the fans could participate in the creative process. It's taken some various shapes and forms over the years, but I believe the last couple we've done have been almost the same setup in terms of vision and things like that. It's been something the fans really enjoy, and now we've able to move it around a little, we started it in Chicago, last year was just outside of New York City at the Capital Theater, which is a favorite venue for many of our fans, and this year is at the Brooklyn Bowl in Las Vegas, so it's been fun to take it around and sort of get out of our comfort zone in terms of where we would normally play. Thankfully, the fans felt the same way and this year will be our biggest UMBowl we have ever done. I think it's around 1,400 people who will be in attendance, so that's a very exciting thing for both the fans and us.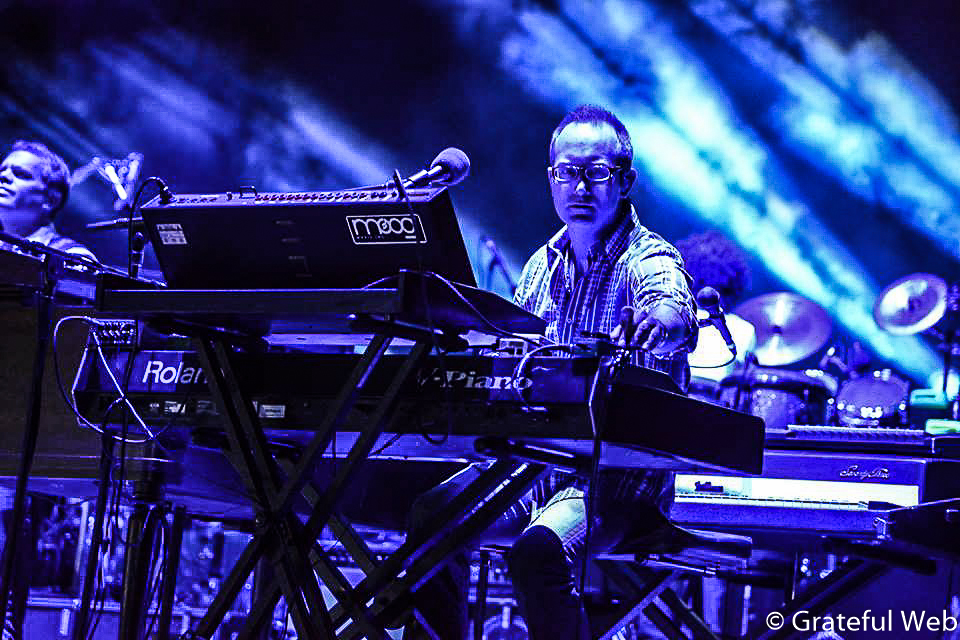 GW: You guys are just coming off another monumental run at the legendary First Avenue club in Minneapolis, MN. Tell me a little about what that three-night run meant to the band and what it was like playing three sold out nights at the legendary Purple Rain club?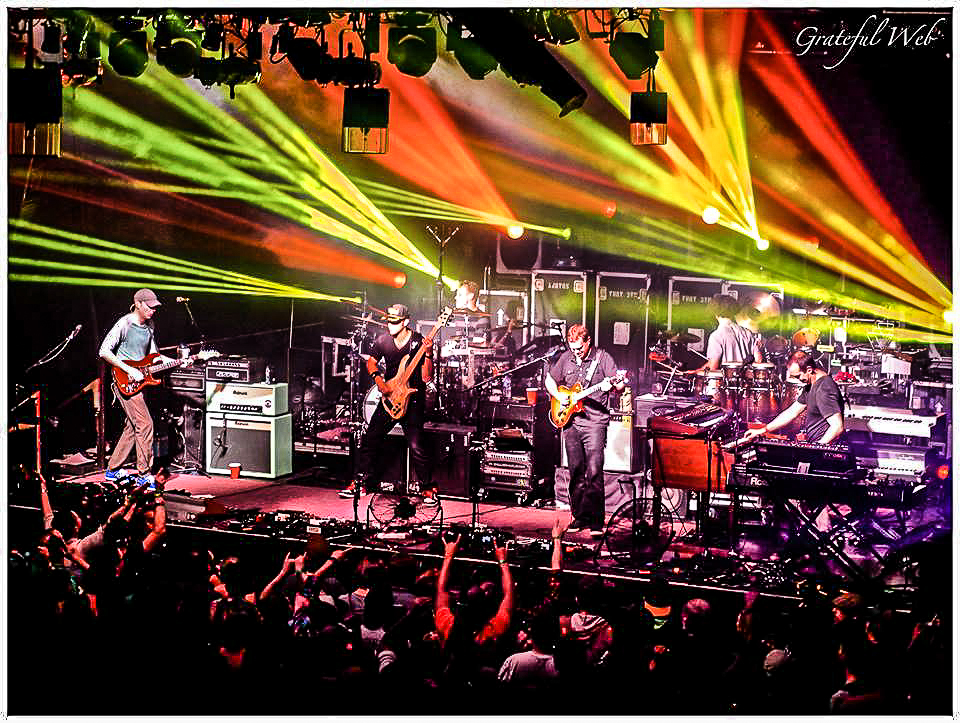 JC: Well anytime we can play three nights in a row, it really kind of makes it relaxed for both the band and the fans because essentially you just have to wake up and do it again the next day. First Avenue is of course a place that we've been playing for many, many years and we've done multiple night stands there before, but for whatever reason this one felt a little bit more like a homecoming, I guess because we've taken a few years off from doing it as consistently. So it felt absolutely special to be there, it's really a great rock club and there's a reason why it's regarded as such a great rock club and has open for 40 years. So for us, I think it just felt really comfortable and it was just nice to know that we were all there, the crew didn't have to load out after the show, and the fans were in the right place. It's a beautiful place right in downtown Minneapolis that has a lot of easy access to hotels and things like that, so all those factors added up to making it a really exciting weekend.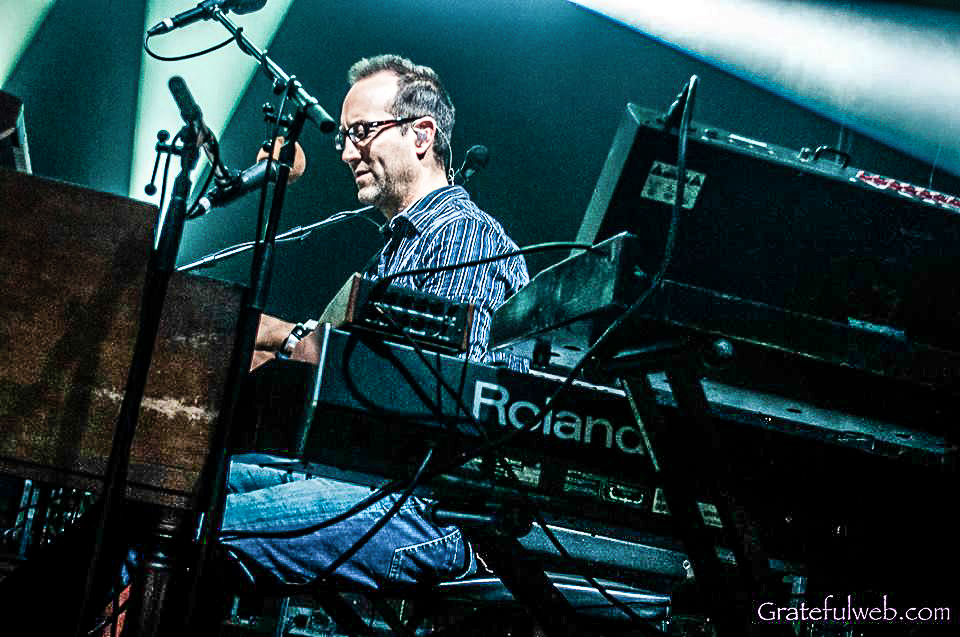 GW: You guys recently started up a new record label, Nothing Too Fancy records, what can you tell us about what the future holds for this label and the idea behind starting your own label?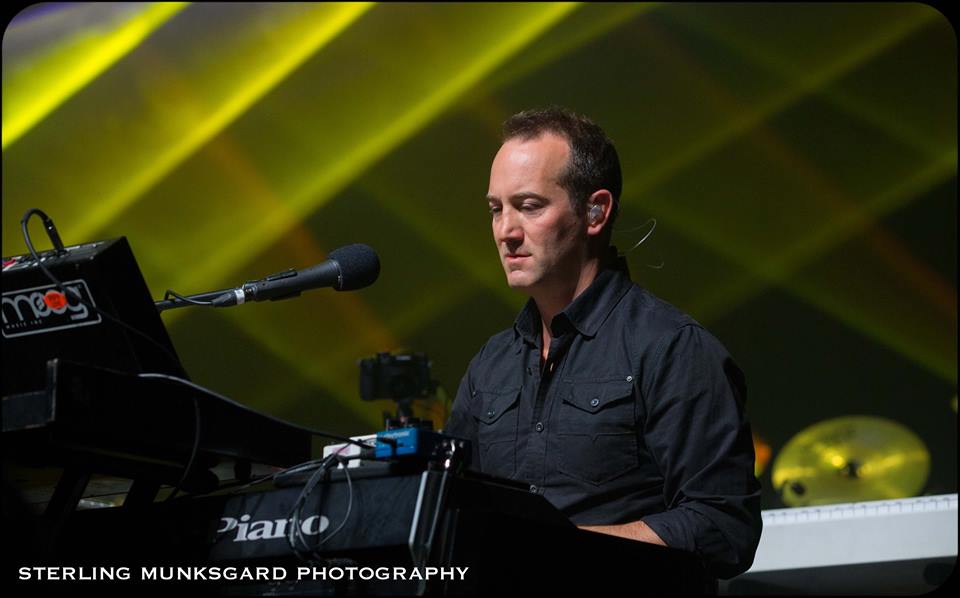 JC: The main idea behind starting our own record label was pretty much that we've worked with a bunch of different labels and we've had some really good experience with them, but we also know what we're doing at this point and we just wanted to have a few more of those creative decisions on our own. Really, we just wanted our own thing where we could release whatever we want, whenever we wanted to. This isn't really about us signing other bands and releasing their music, it's about Umphrey's McGee. It has been a lot of hard to work to do things right and get it right, but at the same I think the fans have really embraced it because they see that okay we're giving the band money for the recorded music and it's not just going to some label we have no allegiance to. In a way, it's helped connect our fan base to our recorded music in a way it's never been in the past, and the fact that Similar Skin debuted at #49 on the Billboard top 200 and the London Session was so eagerly embraced, I'd say it's working out very well for us so far.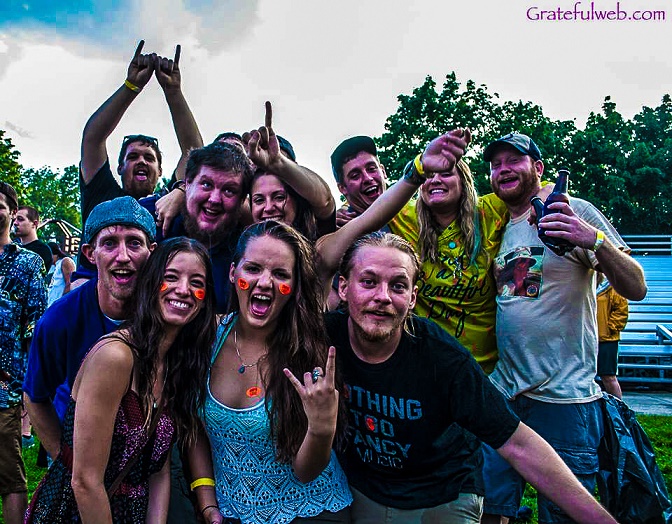 GW: Right on Joel, we can't wait to hear what comes next. Switching gears a bit, I wanted to talk a little about writing setlists from night-to-night and who is behind that, or is it really more of a group effort? Additionally, are there themes for each night like tonight like tonight is going to be heavy, or tonight we're being funky? What can you tell us about how the setlists are shaped?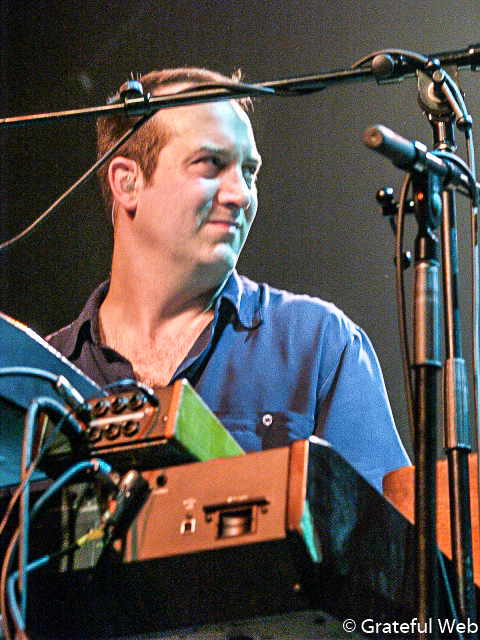 JC: Well I think first of all, one of the things that people really love about the live shows the most is the variety and diversity of it all. We might be doing something really heavy like a "Wizard Burial Ground," and then minutes later we're doing "Nothing Too Fancy" which is sort of this up-tempo four-on-the-floor bluegrass-hybrid sort of thing, so I don't think there's really a conscious decision to say we're going to make this show heavy or we're going to make this a dancey show. Maybe once in a while where it's something like we're playing a midnight to 3 a.m. set, you're probably not going to see one of our slower tunes like "Rocker I" in there, so those are really some of the only decisions. As far as stylistically, we're always trying to be creative and come up with a good flow where things make sense but there's also variety. That's something we know our fans really like that too, but as far as t he different people in the band doing it, it's really just whoever is feeling it at the time. There w ill be some days where somebody has relatives or a wife in town, and they're like hey my wife is in town, you do the setlist and I'm going to have lunch with my wife. It's simple things like that, it's not you get today and I'll get tomorrow, it just seems to work itself out. There are certainly times when we do collaborate on the setlist however, and I think that's an important thing as well, to not just have one person doing it always.
Another one of the things we've been doing for the past few years is, we've got this website called Allthingsumphreys.com that our friends Adam Shineberg and Scott Marks created for us, and these guys created a very similar website like this for Phish, where fans can go in look at their show stats and stuff like that. The other really important part of the website is that we use it to create our setlists. So for instance, in Minneapolis I would make a list of the past three years of shows that we've done in the Minneapolis area which included a couple shows at Summer Set Music Festival, Outside at the Cabooze, and I believe there was a First Avenue show on there, so we will run the stats and see what songs have we played more than once, or not at all in the past few years, and use that as a guide to write the setlists. If you look at the previous weekend when we were in Texas for three shows as well Fayetteville, Arkansas, I'll send all four of those to Brendan, Ryan Jake and I so we can reference them. Then we will make a show with all fours on it and try to slit up songs that way, so that we are really getting a good rotation of songs. For instance, we don't want to play "JaJunk" three years in a row in Austin, as much as people enjoy that song, they are also like okay we heard this last time. So that sort of variety and diversity is really important to our fan base, and that's something we've paid more and more attention to with our setlists. Really we go week to week, trying not to repeat any songs over a three to four day stretch and then start with a clean slate the next week. Also, that keeps the variety very natural, so sometimes what we will do in the middle of the tour, I'll create a list that has the last four to eight shows on there and say okay this hasn't been played in while we should get that in there. We're kind of dorking out on our own music, but I think it's a good thing.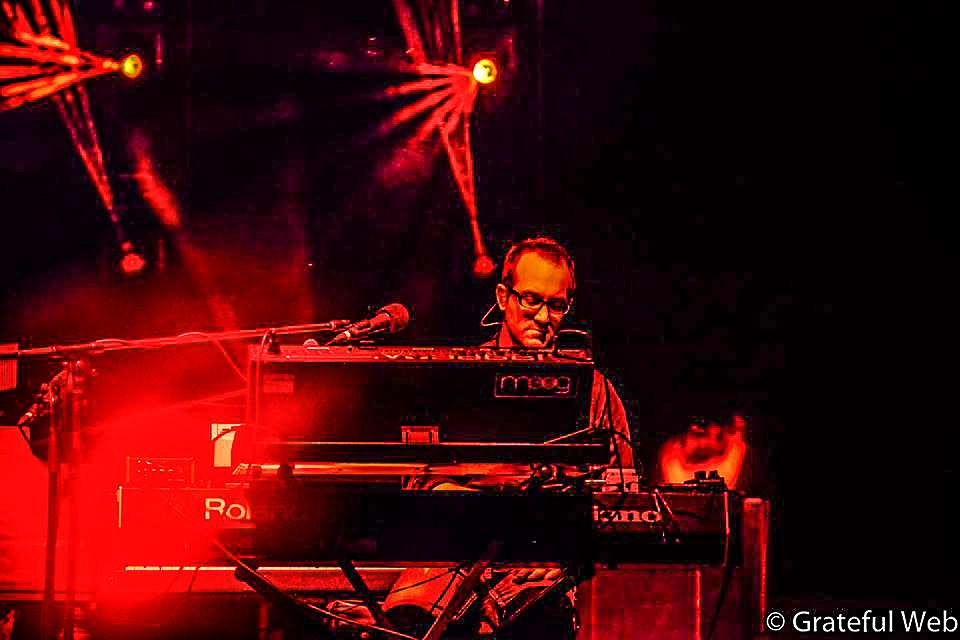 GW: On that same sort of note, do you ever abandon ship on a setlist if a particular jam feels a certain way and is heading a different direction then the setlist indicates?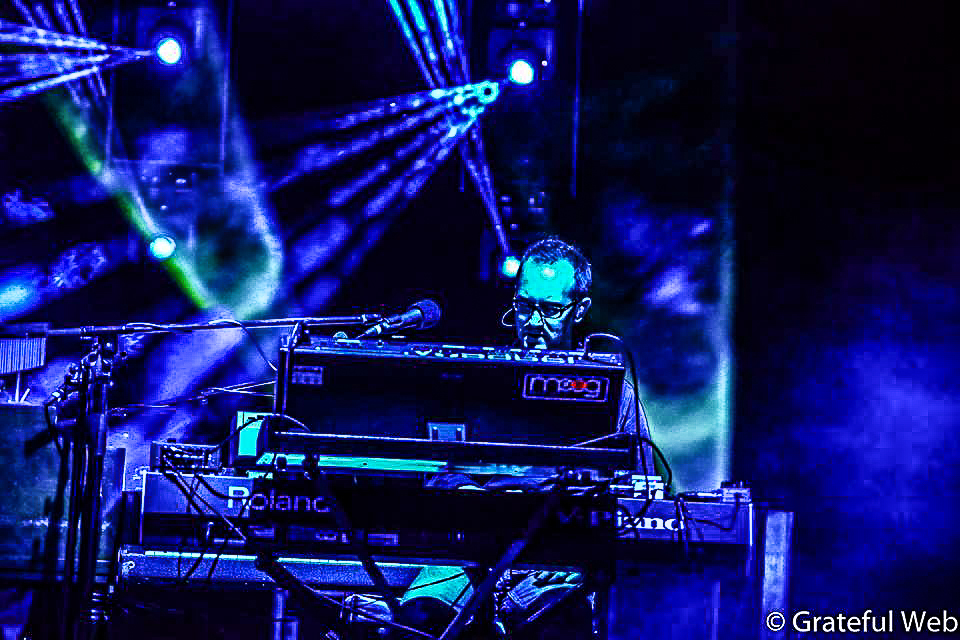 JC: Oh yeah, that happens all the time. For instance, in Minneapolis the other night Brendan just started singing the Prince tune "When Doves Cry," and it just sort of happened in the moment. We weren't playing the exact chords of the tune, but that doesn't really matter because it was our own little version of version. Another instance that I remember, we were playing a show in St. Petersburg and we hadn't played there in a few years, and the show ended up being a little more on the progressive side. We walked out on stage and looked out in the audience, and it was like 50/50 dudes and chicks, and if you've been to an Umphrey's show that's a little bit A-typical because it's we have a lot more guys who normally come the shows. So we completely ditched what we had and went in a different direction, maybe played one or two songs that we originally intended to. So that sort of thing will happen to, like if we think okay this crowd wants something else maybe go in a different direction, it just kind of depends night to night what is going to happen. You never know, if we end improvising something that is really kind of a heavy jam and we've already done a few heavy songs that show, we might make a decision to something that's a little dancier or easier on the ears because you don't always want to pound home the same stuff.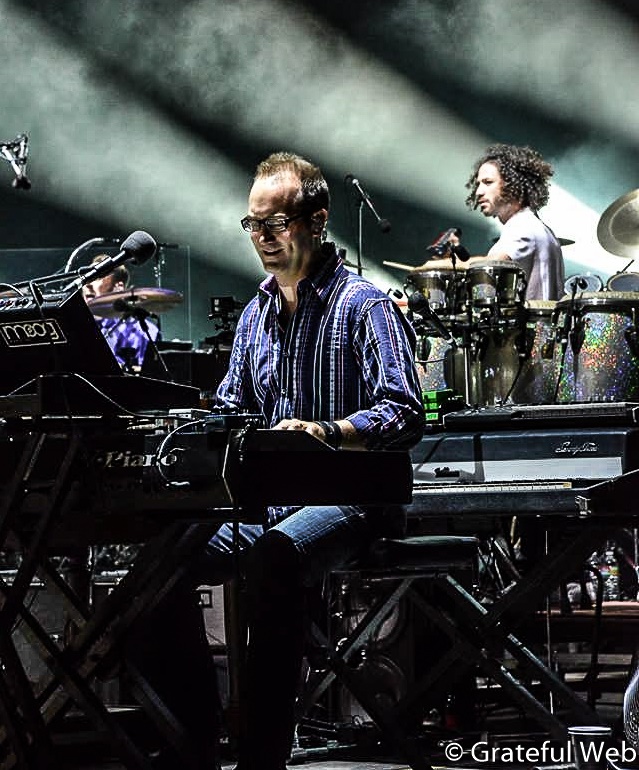 GW: A few more for you here Joel. Coming up at the end of this month is the annual Summer Camp Music Festival, Umphrey's McGee will be doing three nights once again along side your good pals moe. and the debut of GodBoner with Gene Ween.. Tell me about how GodBoner came to be, and what Summer Camp means to the band in general?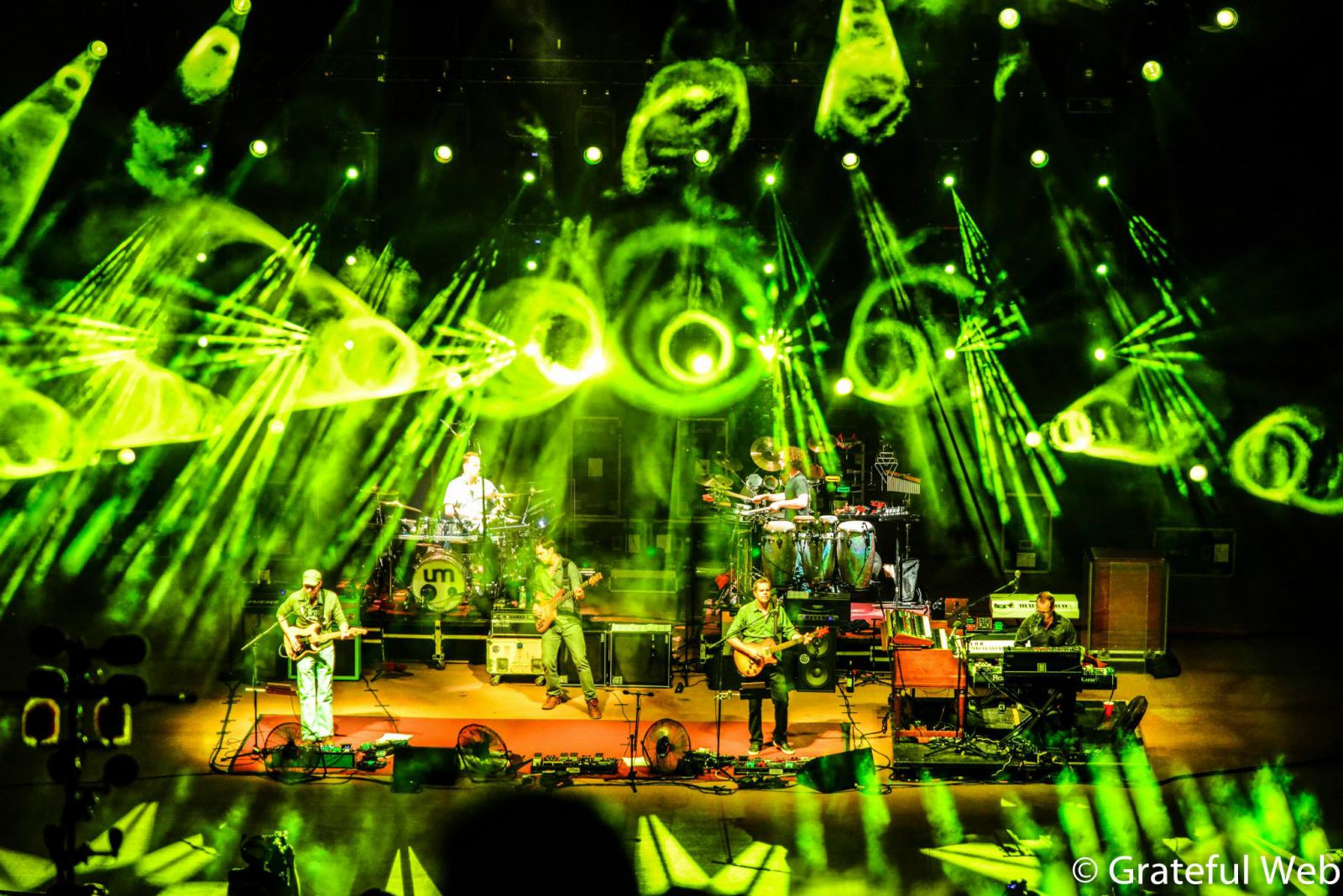 JC: Well Summer Camp is one of those things where the mood makes it self there. You get the feeling that all these Midwesterners have just endured all this crappy weather for so long, and they are just so amped to be outside and doing activities outside. So that's what I think sets it apart from other festivals is that you get that sort of wild, end of cabin fever which you don't have with many other festivals. So that's always a great time, it feels like a home festival for us.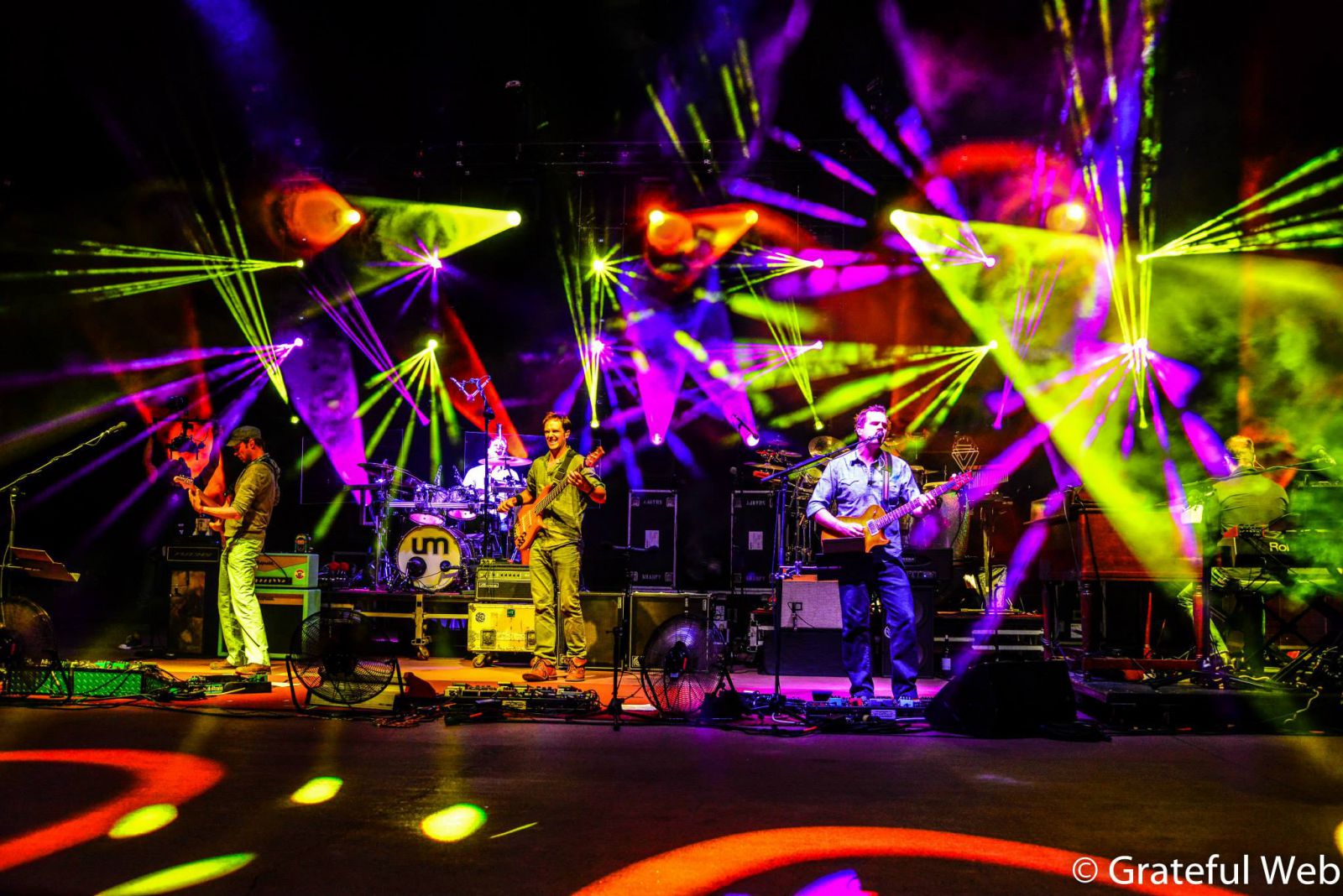 As far as Godboner and Gene Ween goes, we've always big fans of Ween and like many other people we were really disappointed when we got word they were breaking up. This idea came about, and I mean we've done collaborations with many artists over the years, for instance we did a thing with Huey Lewis & the News where we played a few of their songs and then he had a solo album coming out so we also did some of those. In this particular instance, we thought wow this would be really cool if we could make this happen. We also wanted to make sure that it was cool with the rest of the guys in Ween, so we reached out to Dave and Mickey who we've interacted with a little bit in the past and said we're only going to do it with your blessing and they were cool with it. So here we are, and we're going to play some Ween music and maybe a cover or two, we will see what happens. It would be cool if this was sort of the bridge that maybe helped the Ween guys get back together, or at least be a footnote.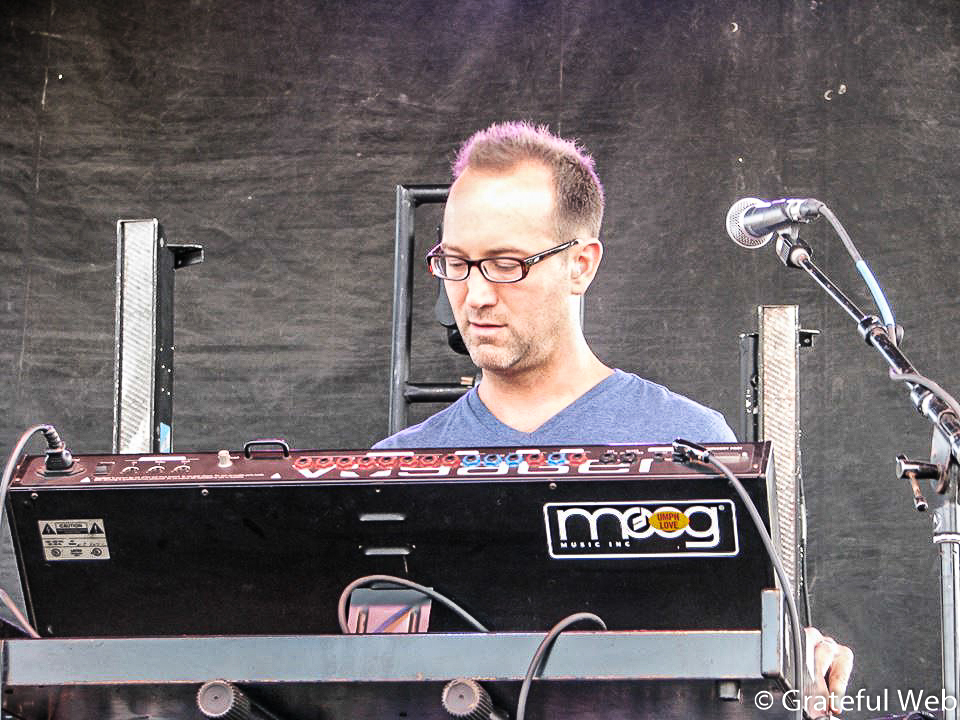 GW: At one point Umphrey's McGee was an up-and-coming band trying to make it in the industry, know that you guys have accomplished that who are some up-and-coming bands in this scene that you think people should know about?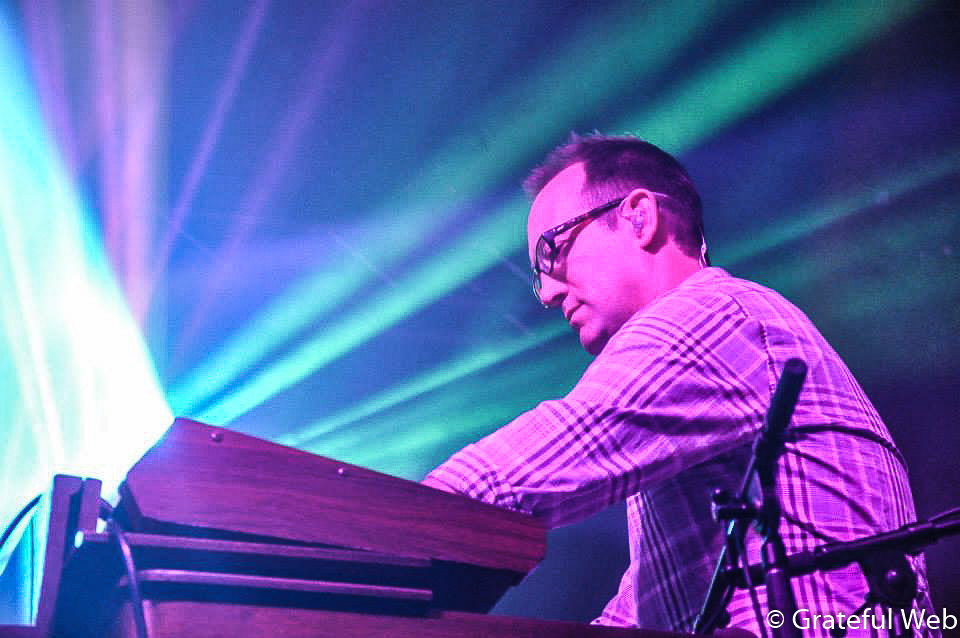 JC: Well we always try to take bands out on the road with us, which we think are really outstanding musicians and good people. If you look at the last couple of years and look at the support acts, you'll see a lot of our favorites on there. This year we had a great time touring with TAUK, those guys have some great songs and really funny personalities as well, so we had a great time with them. Also we are big fans of the Revivalists and they supported us for a few shows, they might be a little bit past up-and-coming but they are doing really well for themselves. I would also have to say the Nth Power is another one in our scene that has really written some great songs and has a great live show.
GW: I know you guys did some touring with Dopapod as well, those guys are incredibly talented.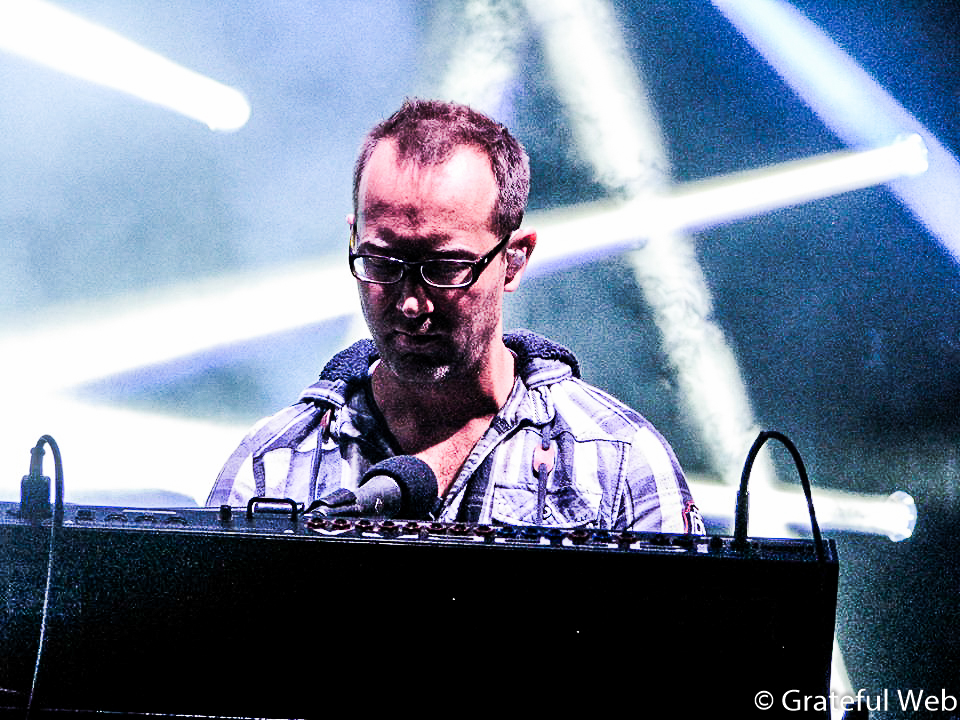 JC: Oh yeah, Dopapod is great as well. Also I sit in with Turbo Suit a bunch and I love those guys, so that's just some of the good music that is coming up the pipeline and some of the people who are writing some great music.
GW: Last one for you Joel, you guys have grown from a local South Bend group into a nationally recognized powerhouse, what does the future hold for Umphrey's McGee?
JC: Well we obviously love playing live concerts and that's really the hallmark or what we do, so we plan to keep touring the US and maybe do a little bit more international touring. As we kind of touched on earlier, now that we have our own label the sky is really the limit in terms of what we can release both audio-wise and the DVD/Blu-ray/Web Casting thing has obviously become big as well/ We definitely have a few surprises coming up in terms of 2015 goes so I think it's going to be another exciting year for the band. We are just happy to be where we are and plan to keep doing it for a very long time.
GW: Great, well we hope you keep touring for many years to come. Thank you very much Joel immensely for taking the time to sit down with us and share some great insight into the world of Umphrey's McGee. I appreciate your time and we will catch you on the road this summer.
JC: Word thank you Elliot, right back at you man.