Known for his vibrant and high-energy live performances, Cory Wong has risen to prominence within the jam community - incorporating elements of jazz, R&B and funk alongside an all-star band to produce a high-octane, thrilling concert experience for the masses. Most recently, these stunning, melodic features were captured on the "Power Trip Station Tour (East Coast)," the most recent live release from the Minneapolis artist and Vulfpeck contributor, which include collaborations with legendary Béla Fleck and the Flecktones bassist Victor Wooten. Cory recently sat down with Grateful Web to discuss the most recent live release, his budding relationship with Victor Wooten, what it was like recording at Prince's legendary Paisley Park studio, and much more.
GW: Today we're joined by a very special guest, it is singer, songwriter, guitarist and now podcast extraordinaire, Cory Wong. Cory, thanks for joining us - how are you today?
CW: Doing well man, thanks so much for having me.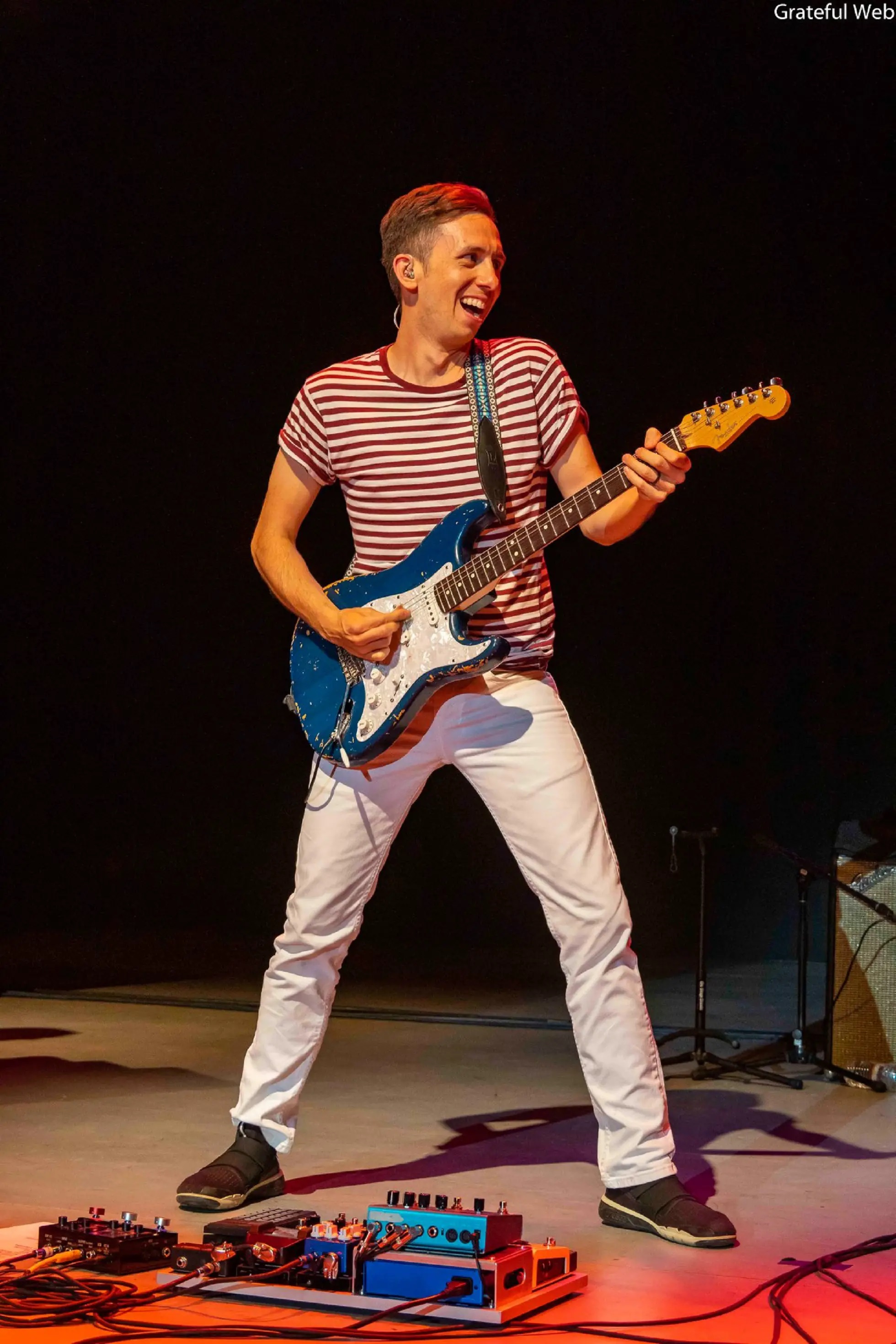 GW: We last spoke with you back in 2018, right around the debut of your sophomore solo album, "The Optimist." Now a lot has changed since then, and we will certainly touch on that, however I wanted to start by talking about the new live album, "The Power Station Tour (East Coast)," a collection of 17 hand-selected tracks from your most recent run of east coast shows alongside the legendary Victor Wooten, and folk trio Trousdale. What about these selected songs stood out to you? When you're going back and listening to these tracks and selecting what is ultimately going to make the cut, what are you listening for in terms of what makes the record and what doesn't?
CW: Well, what's really interesting is I decided to record every one of the shows on this tour. At first, I thought well should I just record one show and release that as a live album, like I've done that for other records, however when I did the "Power Station Tour (West Coast)" live album, you got to showcase the different crowds and different venues, and I thought that was really fun. So, we ended up going with that approach, and you know, when you're doing a studio record, it's always about what is the best take and the most flawless performance. For this, it was something where we took a look at which one had the best energy - How did we capture that energy in each song? With different rooms, different crowds, they all have different energies, so we really took a look at that when making our decisions. Obviously, nothing beats being in the room at the time, but if you can capture that moment and let people relive that moment over and over again, that's what I love about live records.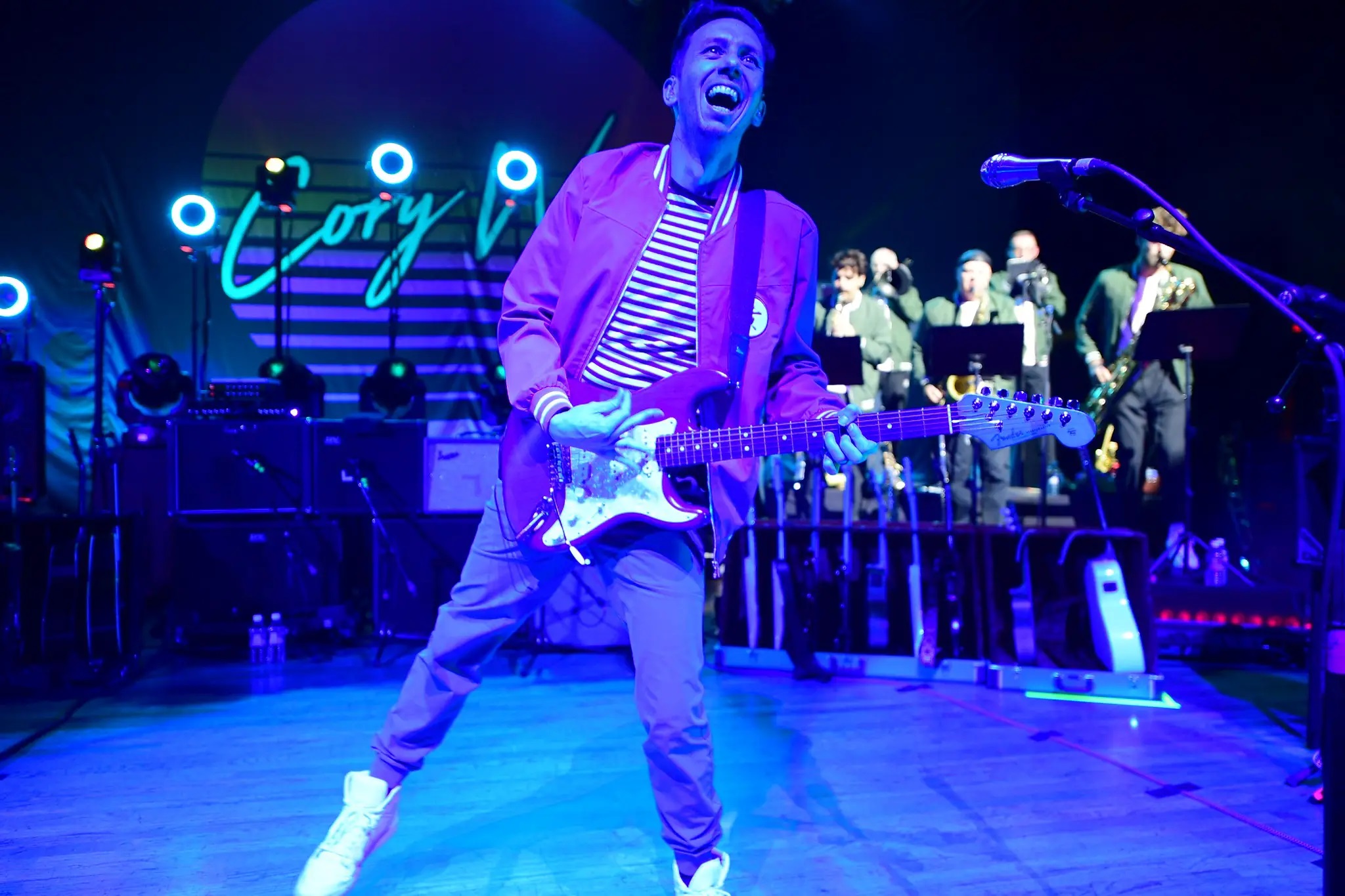 GW: You had a great quote regarding this record, to summarize, "I'm a live guy. I'm not afraid to say that my band brings the HEAT and the energy in the live setting. It's where we thrive.". I think this is such an interesting topic because for ages, since the dawn of funk and jazz, even jam bands the live setting always has that extra energy, that extra juice. I know as fans; we're always chasing the next show because we get that energy direct from the band. We know the live space is where these artists thrive. But what, in your opinion, is the reason that sometimes it might be more difficult for groups to step into a studio setting and try to re-capture that live sound? What makes that component challenging?
CW: I think what's interesting about the live scenario is that you're feeding off of what the crowd is giving you, and their feeding off what you're giving them, so there is this reciprocal feeling. In the studio setting, you're kind of playing for each other, in anticipation of that certain energy or enjoyment. It's the sort of thing where, you kind of play it hoping you will get that energy from it in a live space, where in a live setting you are actually feeling it in the moment.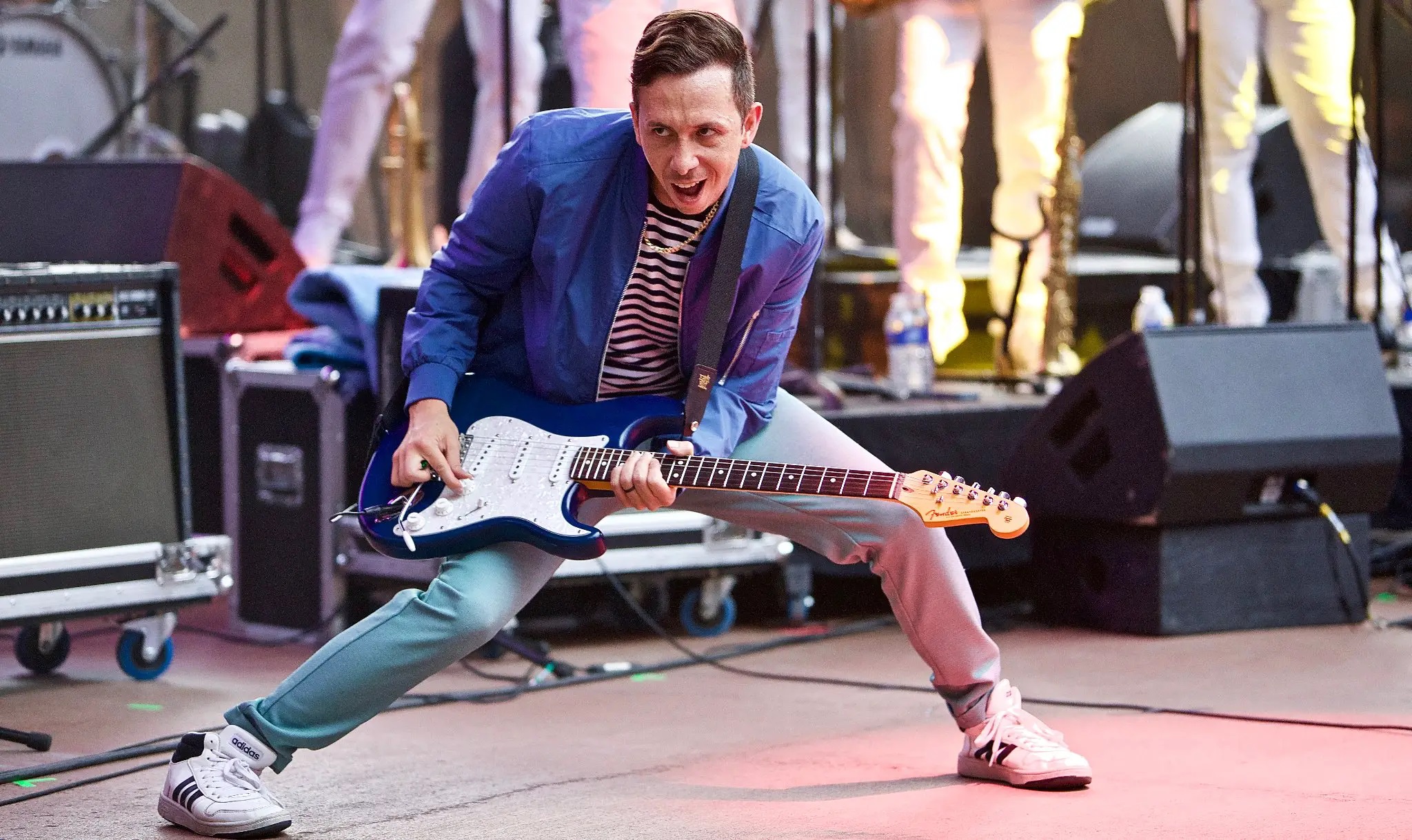 Maybe this gets a little bit more to the core of the psychological side of it for artists - In a studio setting, I think a lot of bands struggle because they have the opportunity to do it over and over again. You have an out, you know? I'll come at it from this way – when you only have one chance to nail it in the moment, I think the human brain will expand its capacity, openness and ultimately execution. When you have to nail it that specific time, you're going to have a certain amount of focus, and the brain goes to a different place, whereas in the studio you can always wipe the slate clean.
So, when it comes to capturing the live sound in the studio, some bands can't really do it because they give themselves too many outs. If you listen to any of the Vulfpeck records or Fearless Flyers records, we record everything live in studio right there on camera. There's no editing, and that's also the way I've made my last few studio albums, where we created this YouTube reality show and we record them live on set. It's like hey, we've got to nail this thing right now. There is no, "hey I've been working on this little riff, or move this note from here to here," because that takes away from some of that in the moment magic. You really have to trust the people around you and any mistakes we make, you have to be okay with living with that for the rest of your life.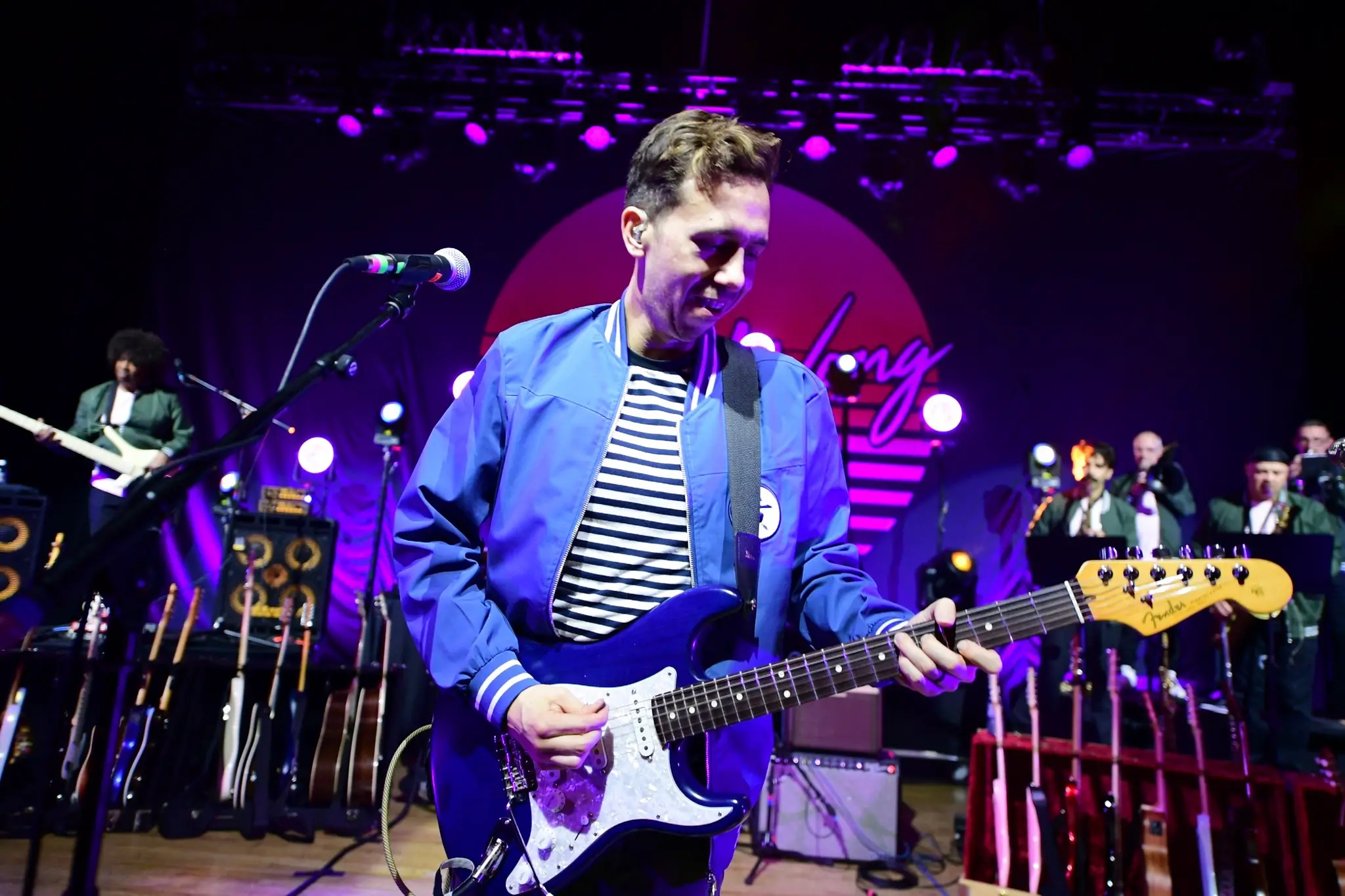 GW: Now on this most recent tour you played alongside Victor Wooten, obviously he's a legend in his own right. What did you learn from being on the road with Wooten? Was there anything about his approach and demeanor on stage, or maybe a technique, that you learned from being on tour with the legendary bassist?
CW: Well first off, you're absolutely right it was a dream come true to be on the road with Victor, because I've looked up to him since I was a teenager. It was just so cool for him to come out, and play some of my music, and in a way, it was very validating as an artist to know that what you're doing is worthwhile and has value. As an artist, sometimes you do get self-conscious, so to have someone like Vic say how excited he is about the music that I'm writing and playing, it's like wow! There's a certain level of confidence that something like that brings to the band.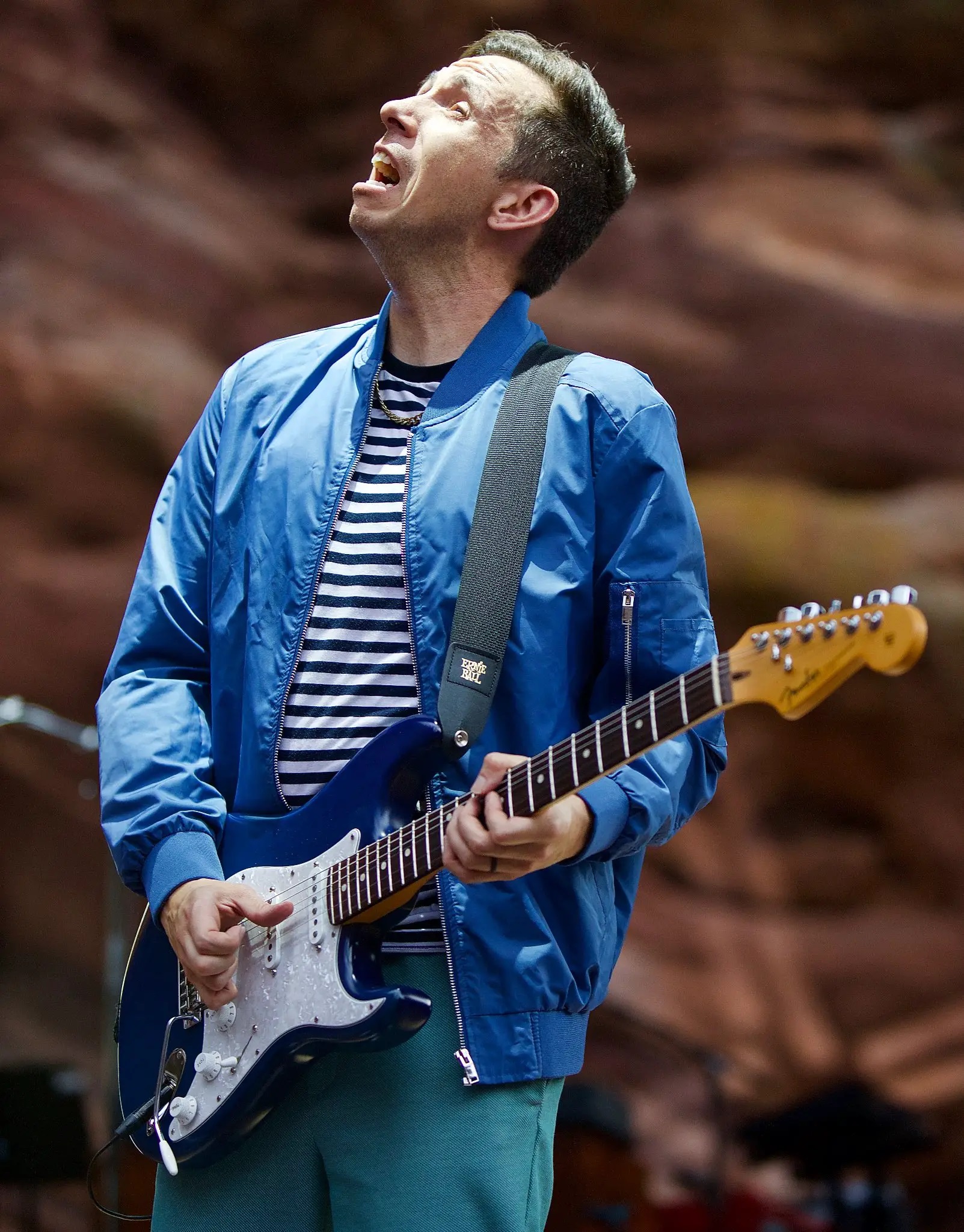 To be honest, just being on the bus with him every day, waking up and coming to the front lounge together was incredible. I remember the first day on tour, we all went to this coffee shop and he was talking about the difference between going on stage to play songs for people, and going on stage to connect with people, and what it means to really connect to your audience. The symbiotic relationship that happens in a live setting, which we all know and we've all felt, he has such a reverence and respect for that relationship. He was saying before one of the shows, he got a message from a fan who had been going to every show for the last 15 years in this town, and he recognizes them. So, for him to be so creativity charged by the fans was really inspiring to me. He just has a lot of wisdom when it comes to music, and the relationships around you affect what you do, your surroundings help the energy of your writing.
He's also an entertainer, like he understands the art side of things, but he's also an entertainer on such a deep level. You can't just stand up there and play music, I mean you could, but then it's going to be boring. You have to provide entertainment while still respecting the music element, so it was really fun having him out on the road and being able to obtain those nuggets of wisdom from a guy like Victor Wooten.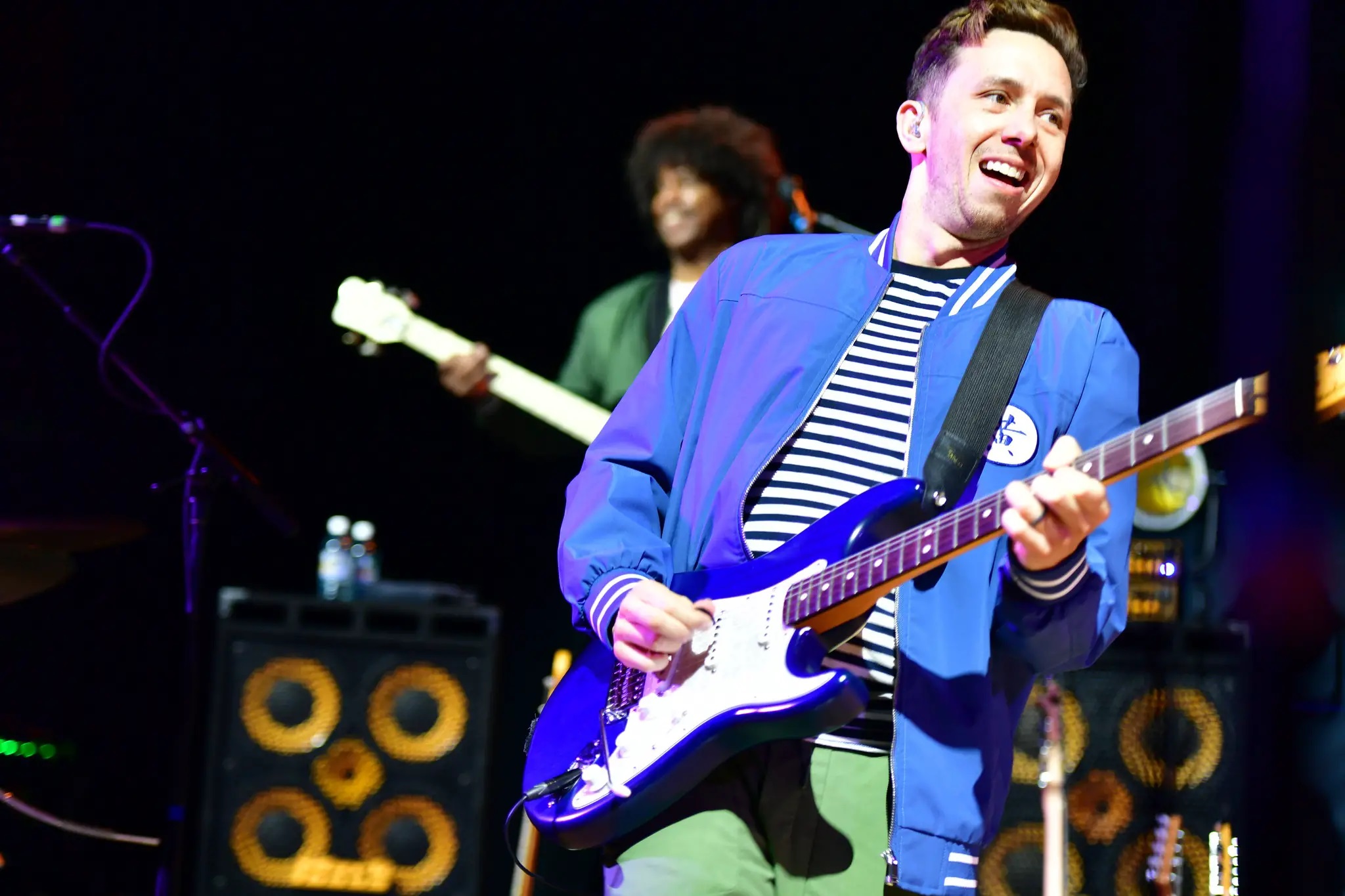 GW: That is high praise indeed. Now when I spoke with you last time, you mentioned you always had a bunch of voice memos and videos on your phone of different songs and melodic ideas, and there's one specifically that all stood out to me that I wanted to discuss. It was tune you put out about six years ago with the initial title being "Starks and Ewing," which is this beautiful instrumental track with these sort of peaks and valleys but a simple, beautiful riff as the backbone.
Flash forward a few years to your record "Motivational Music For the Syncopated Soul" and here is this beautiful track "Frogville," which contains elements and flavors of "Starks and Ewing," reworked with some added layers and perhaps slowed down a bit. I guess my question is, do you just have bits and pieces of melodies floating around constantly, and if so, how do you orchestrate or re-work them in a way to where you are creatively satisfied with the final product?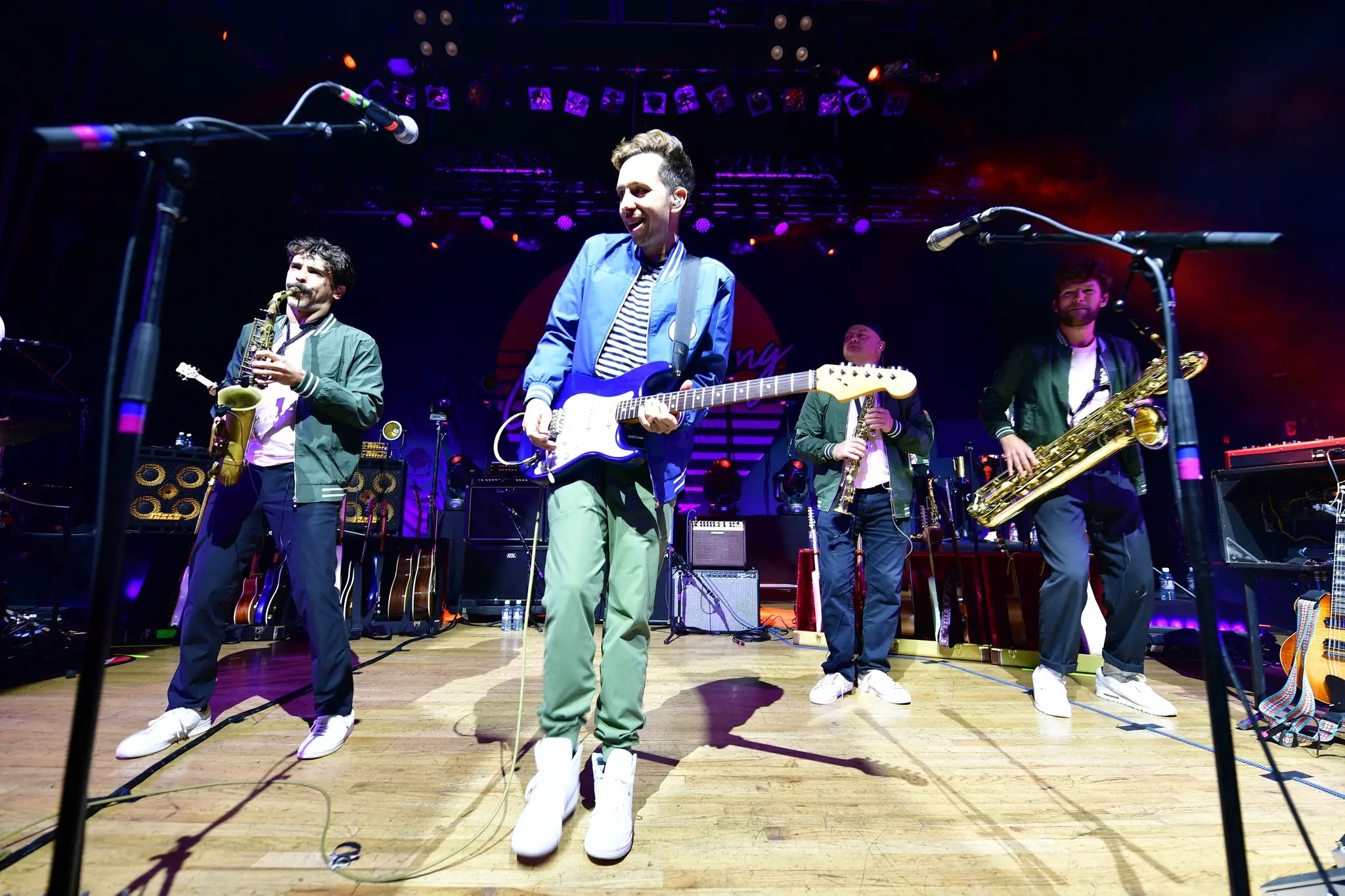 CW: You know what's interesting, is in the visual art world it's very common to take a motif, and try different things with it. You look at Salvador Dali with the melting clocks, you see Monet do an entire series of the gardens, with these beautiful images of the gardens, lily pads, the famous bridge in different seasons, pantones, color tones. There are countless examples in the visual art world, so in the music world its different because we're almost not given permission to do that. It's like, oh you've used this one melody and you can't use that again, like this unwritten rule. So, I thought, well "Starks & Ewing" is great, but I still hear that melody over different things and in different contexts, and I just wanted to explore that motif a bit more. Like what If I included it as a chorus to another tune? So when I was writing "Frogville," I thought that melody fit the tune well, and like I mentioned we're not always given permission to do that in the music world, so I said screw it, I'm giving myself permission to do it and explore that idea.
GW: Let's talk Minneapolis, a place near and dear to your heart. Your career blossomed in the Twin Cities, you attended McNally Smith College of Music, you even ended the Power Station Tour with an absolutely ripping show at the Palace in St. Paul. Tell me about growing up in the Minneapolis music scene, who was inspiring you at that time, where were some of the hot spots that helped grow your career, and how did that help you grow you into the musician you are today?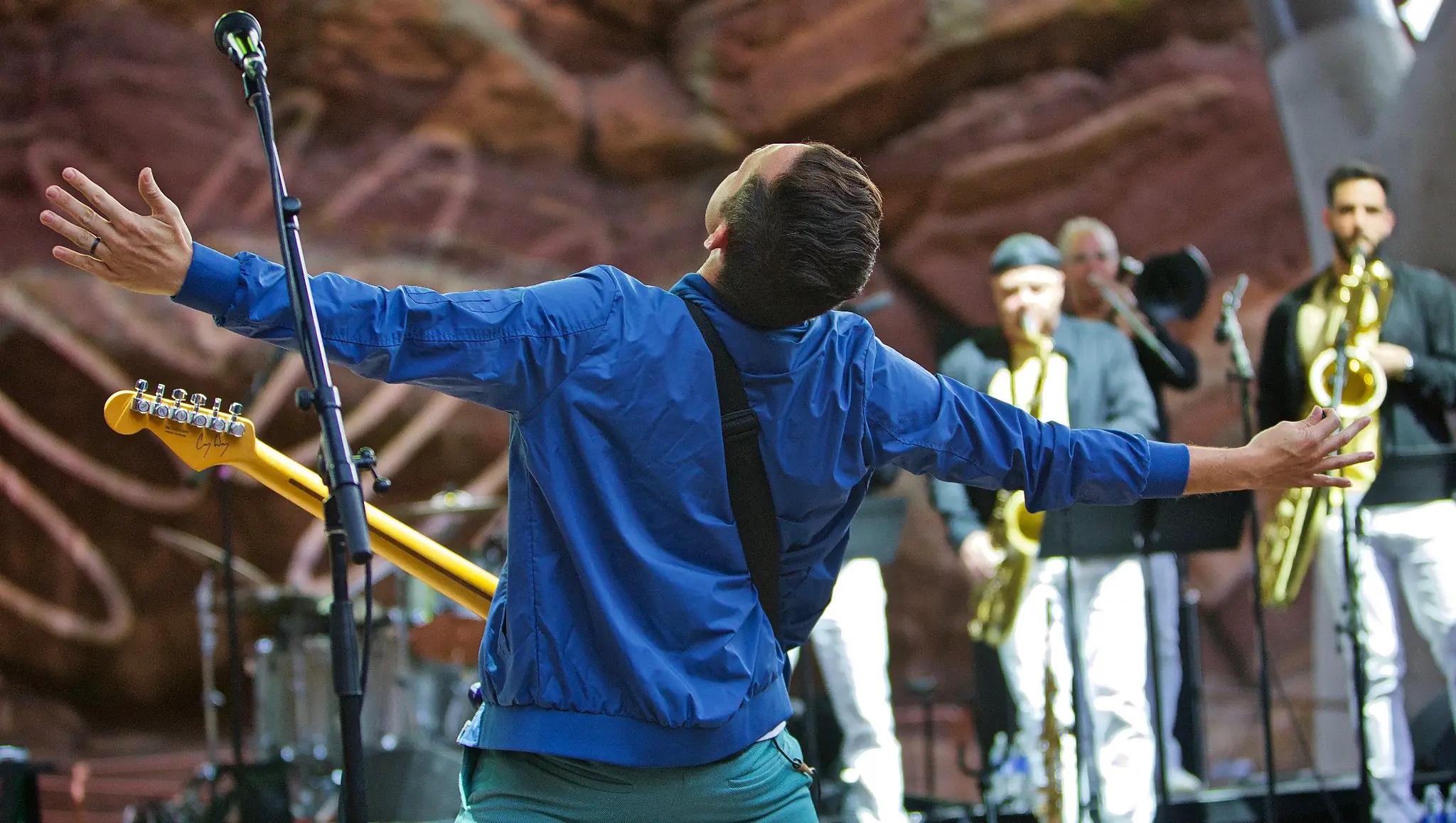 CW: Well, really where it began was in college, at a place called the Artist's Quarter which was in downtown St. Paul. I had a weekly Tuesday night gig where I played from 7-9 PM, and a lot of the guys who still play in my band now were a part of that. We played down there for seven straight years for literally zero money, we just did it for the love of the game. We wanted to cut our teeth, to write and play original music, and so here was our outlet to do it.
That venue in general was very formative for us to explore, to trust each other and play each other's music. So we really learned how to find our voice there, and after that I started playing in more of the R&B/funk scene, and obviously people know me a bit more from that. Then there's a club downtown called Bunker's, which I played at every Sunday and Monday with Dr. Mambo's Combo, and those guys kind of became my mentors. Michael Brand and Sunny Thompson, those guys really helped not only myself, but those now in my band learn what to do in a funk and R&B setting, what to pay attention to in terms of timing, placements and tones and all that stuff.
So, it was really years in both of those scenes, and then finding my own voice with a combination of the jazz and the funk/R&B, and cultivating that into where I am now, and all that is rooted in the Minneapolis and St. Paul music scene.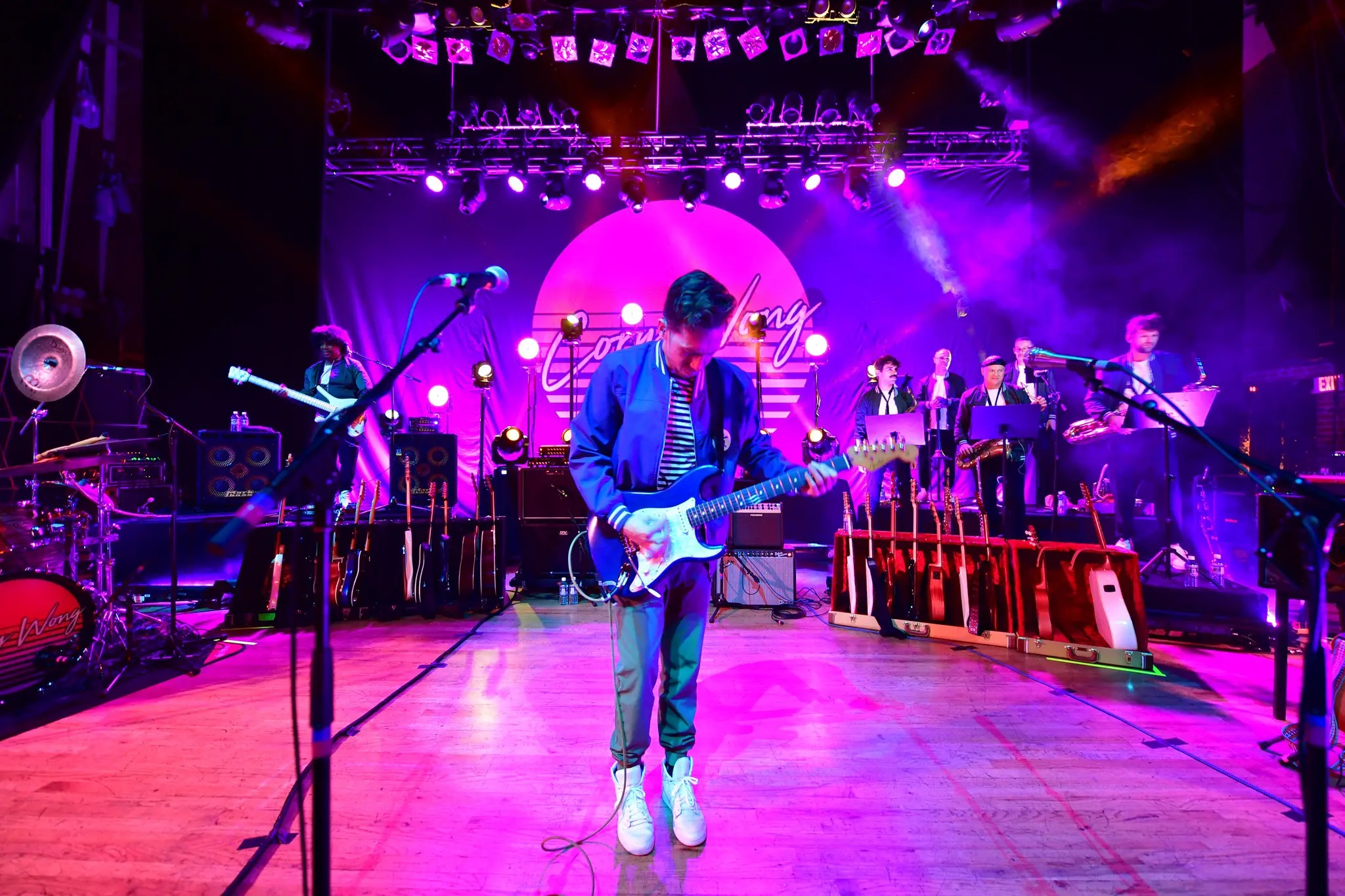 GW: And you guys recorded at Paisley Park a few years ago as well, correct? I mean for Minnesotans, that's like the mecca of recording studios. What was that experience like, did you get to see the entire facility and walk around? It's such a well-respected and honored studio, but also secretive and exclusive at the same time.
CW: Exactly, they are very selective about who plays there, and they knew that I was kind of carrying the torch for the Minneapolis funk scene, and they said however we can support let us know. Well, I thought, how great would it be to record an album there? It was super special for us, because some of the younger guys in the band, we had just started to get to know Prince before he passed. He would come out and see some of us play, and hang around a bit, and say some really kind words about the music we were playing, but also, you've got to realize, some the older guys in our band had played with him for literally decades. For Sunny, who plays bass in my band, they were childhood friends. So, for the guys who had played with him over the years, this was their first time back at Paisley Park since he had passed away, so it was very emotional and really in a lot of ways therapeutic.
For us to be able to go into such a legendary studio like that, and similar to playing with Victor Wooten, you treat the moment with such reverence. To kind of circle it back to my point earlier about playing in the moment and just going for it, we recorded the whole thing live on camera and treated it as a live recording session. To think about iconic records that were recorded there, it was truly a special moment.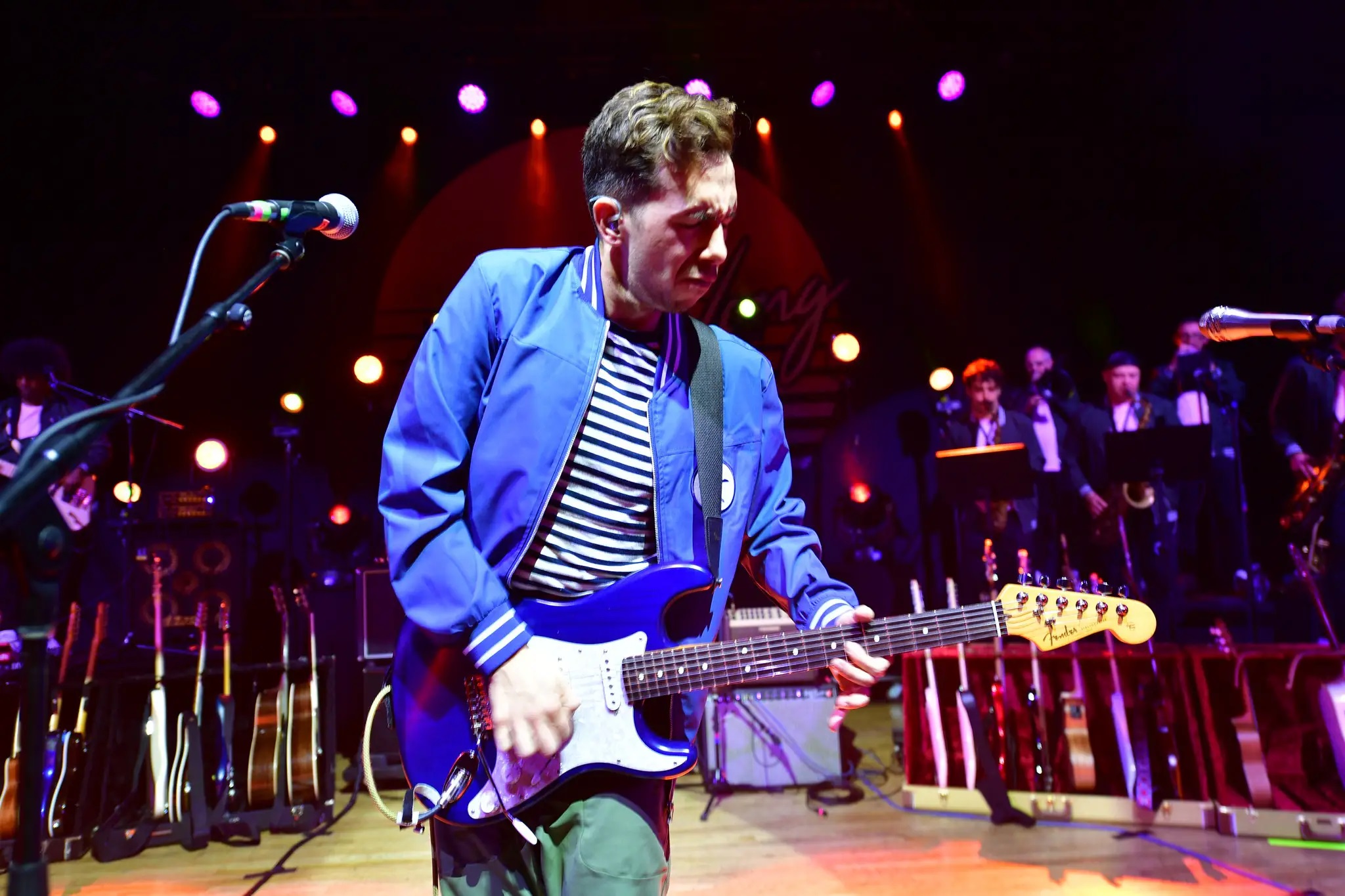 GW: What an unbelievable moment for you and your band…
CW: Oh, and there's one giant part I'm leaving out! I probably should've led with this, I got to play his cloud guitar. Which was just an unbelievable feeling, and something I'm very grateful for. It was so cool, and the other thing, those instruments are there in Paisley Park and they aren't necessarily maintained for touring, so you pick it up and you can just like feel the history. It was definitely fun to explore the space between my Stratocaster and Prince's cloud guitar, as he's had such an influence over me since I began playing.
GW: Switching gears for a moment, I wanted talk about your podcast, Wong Notes, available on all major streaming platforms. You've had some amazing guests on since its inception, Bruce Hornsby, Derek Trucks, Mike Gordon just to name a few. What inspired you to create a podcast, and what have you kind of learned from the experience as you continue to record and interview, rather than be in the spotlight?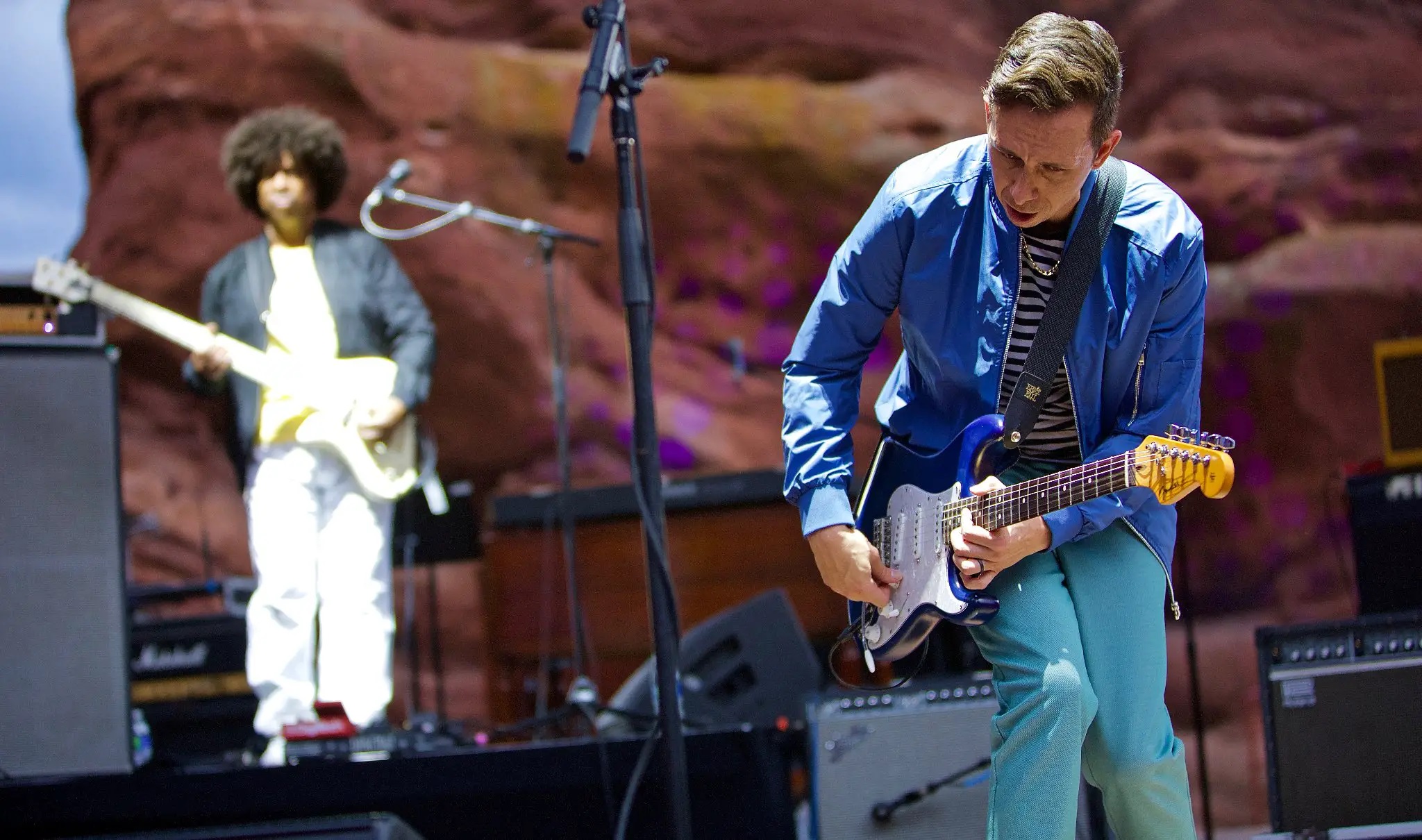 CW: Well, I'm genuinely a curious person, and so I try to select people who I've wanted to collaborate with, or even just sit down and have coffee with. Honestly, everyone I've interviewed so far are people who like, if I had the opportunity in college, I would've paid whatever they wanted to just give me an hour of their time. The reality is, I'm very honored and flattered that these people sit down and treat me like a peer, and sometimes it's a little uncomfortable because a lor them are my heroes and people I've looked up to since I was a kid. Interviewing these people and being able to talk to people musician to musician is a little bit different than like a journalist to musician, you know? Pretty much all my childhood heroes from John Mayer, Victor Wooten, Bela Fleck, Hornsby, and so many more, I have such a reverence for their artistry, so it's fun to hear them talk about why they create, and what drives them to continue to be good, and the things they are paying attention to that maybe I'm not. I was just telling this to a friend over lunch, I still feel like I'm in the first quarter of my career, and I'm wanting to adapt, and learn, and adjust, so getting a chance to interview these folks is a way for me to explore my curiosity and for them to discuss the guitar nerdery that we love.
GW: Final thoughts before we wrap up here - Cory Wong's syncopated Superjam at Bonnaroo 2023! You're leading the jam, along with your 12-piece band and a ton of all-star guests. Victor Wooten, Vulfpeck, Fearless Flyers, Remi Wolf, Hanson, Big Wild just to name a few. Explain to me how this all came to be. Did Bonnaroo approach you directly and ask you to piece this together? Tell me about how this all came to fruition.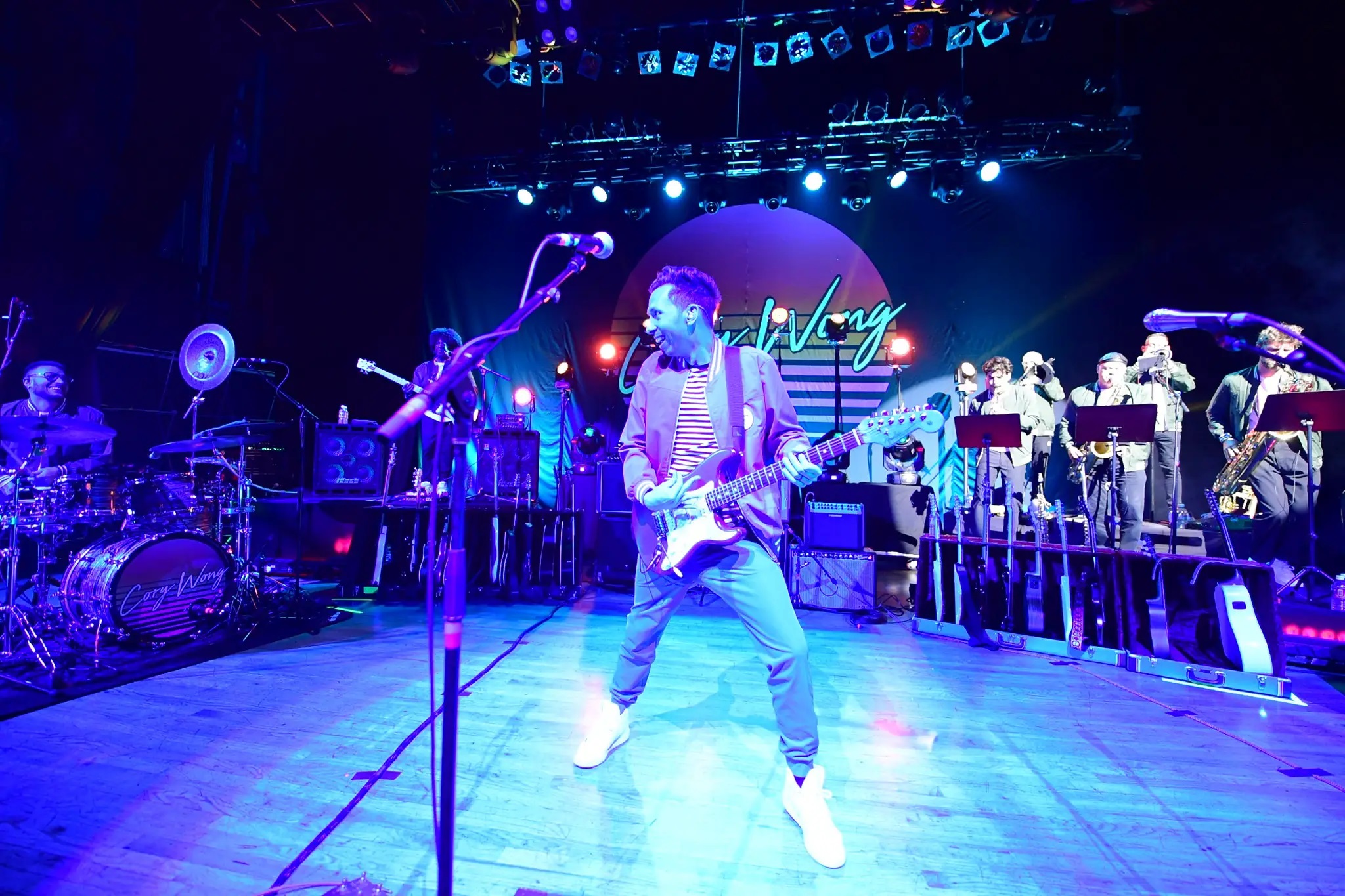 CW: Well, some of the coordinators from Bonnaroo came to one of my shows in Nashville, and they noticed okay he knows how to lead a band and he has these connections musically that we could tap into and that could be fun to explore. So, they came me and said here's the lineup, who do you know on here? We're bringing in a handful of people who are not a part of the festival, like Victor Wooten, Sierra Hull, Cody Fry, Hanson, you know they've been doing some really cool stuff. Also, all the Vulfpeck guys are going to be there, along with some surprise guests, because you always have to have those. These types of things help me continue to open my chops as a musical leader, as an arranger and as a musician, so we're making all these special arrangements and horn parts for specific bands. It's going to be a fantastic time, and it's great to be able to showcase that ability as a musical director like I said, so it's really fun and I'm looking forward to it.
GW: Cory, it's a pleasure watching you grow and continue to succeed as a musician. We're all rooting for you, and we appreciate you taking some time for us today.
CW: Thank you, take care!