Colorful, charismatic, and often found concocting his next blissful beer creation, keyboardist Kyle Hollingsworth has been hard at work. At the same time his band, The String Cheese Incident, takes some well-deserved time off from their relentlessly busy touring schedule. Over the years, Kyle has established himself as one of the premier keyboard connoisseurs within the jam realm, showing a vast range of versatility and an ability to transform any composition into a funky, feel-good moment in time. Kyle was kind enough to sit down with the Grateful Web to discuss his brand new EP "2020," his upcoming hometown birthday shows at the Fox Theatre in Boulder, what's brewing behind the scenes in Kyle's fascinating world of beverages, and how Kyle came to be in the String Cheese Incident.
GW: Good afternoon guys, Elliot Engebretson here with the Grateful Web and today I'm joined by an exceptional guest, it's Kyle Hollingsworth of the String Cheese Incident. Kyle thanks so much for joining us today and happy belated birthday my friend.
KH: Thanks, man, it's been a great birthday, and I'm glad to be here with you guys.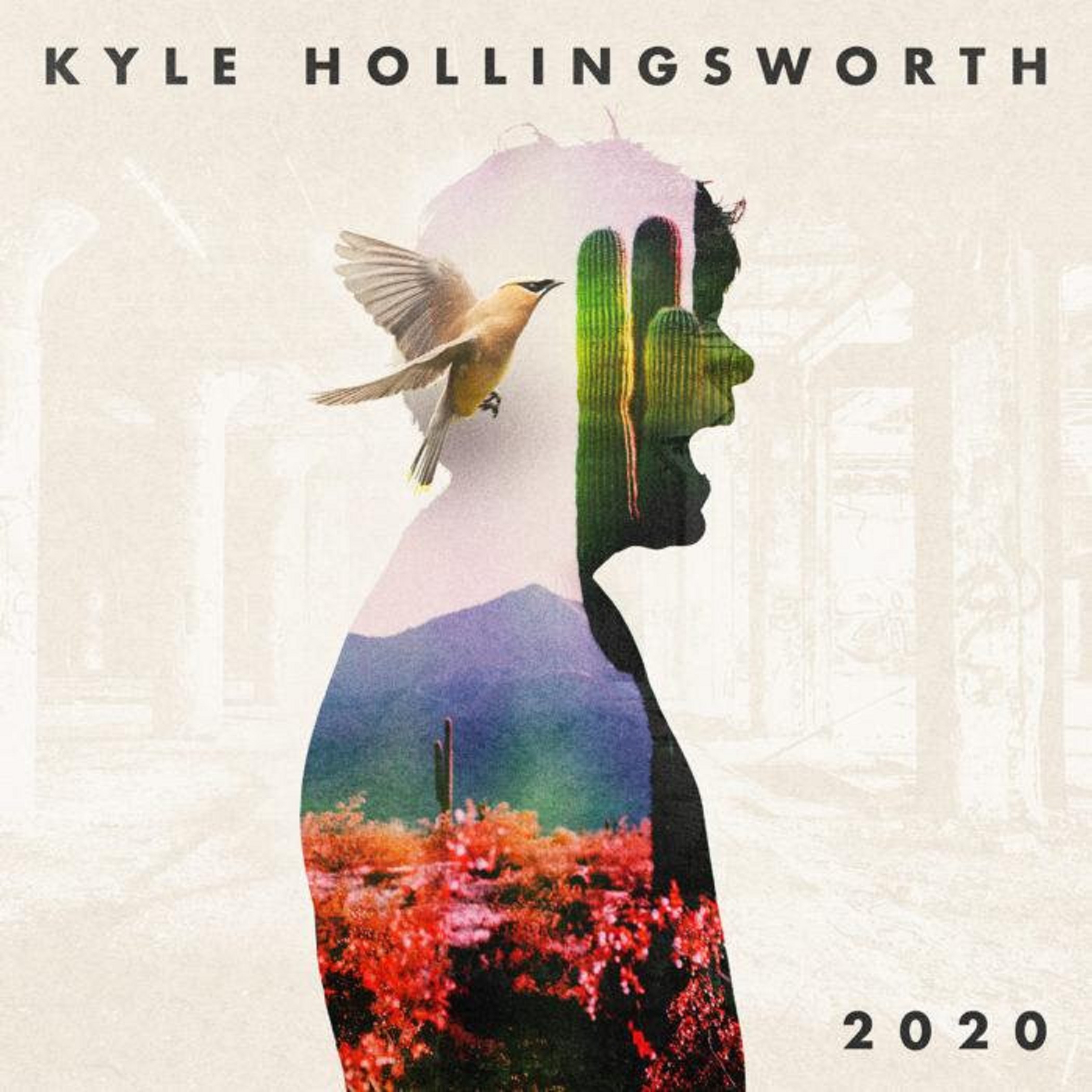 GW: Now, a lot is going on IN your world at the moment, but I wanted to start with the big release of your solo EP '2020' available for streaming and download now. Let's start from the top, walk me through the recording process and what your mindset was going into this project.
KH: Well, it started in the Cheese world, what I actually call the mothership, where we had been recording a lot, and there were some songs we actually didn't get around to recording, as we were on our big 25th year anniversary tour last year. There was this one song in particular; it had sort of an Emerson Lake and Palmer vibe to it, driven by organs and distortion with lots of different sections. So Travis helped me write it and we were getting ready to record it, but it wasn't fully ready, so I said let's take this from the Cheese world and bring it to my solo project. I had a few more ideas for songs we could do, so I jumped into the lab; that's our String Cheese home base studio up here near Boulder, flushed another four or five songs and that's how it began. So it really started in the String Cheese world and then was brought over into the KHB world.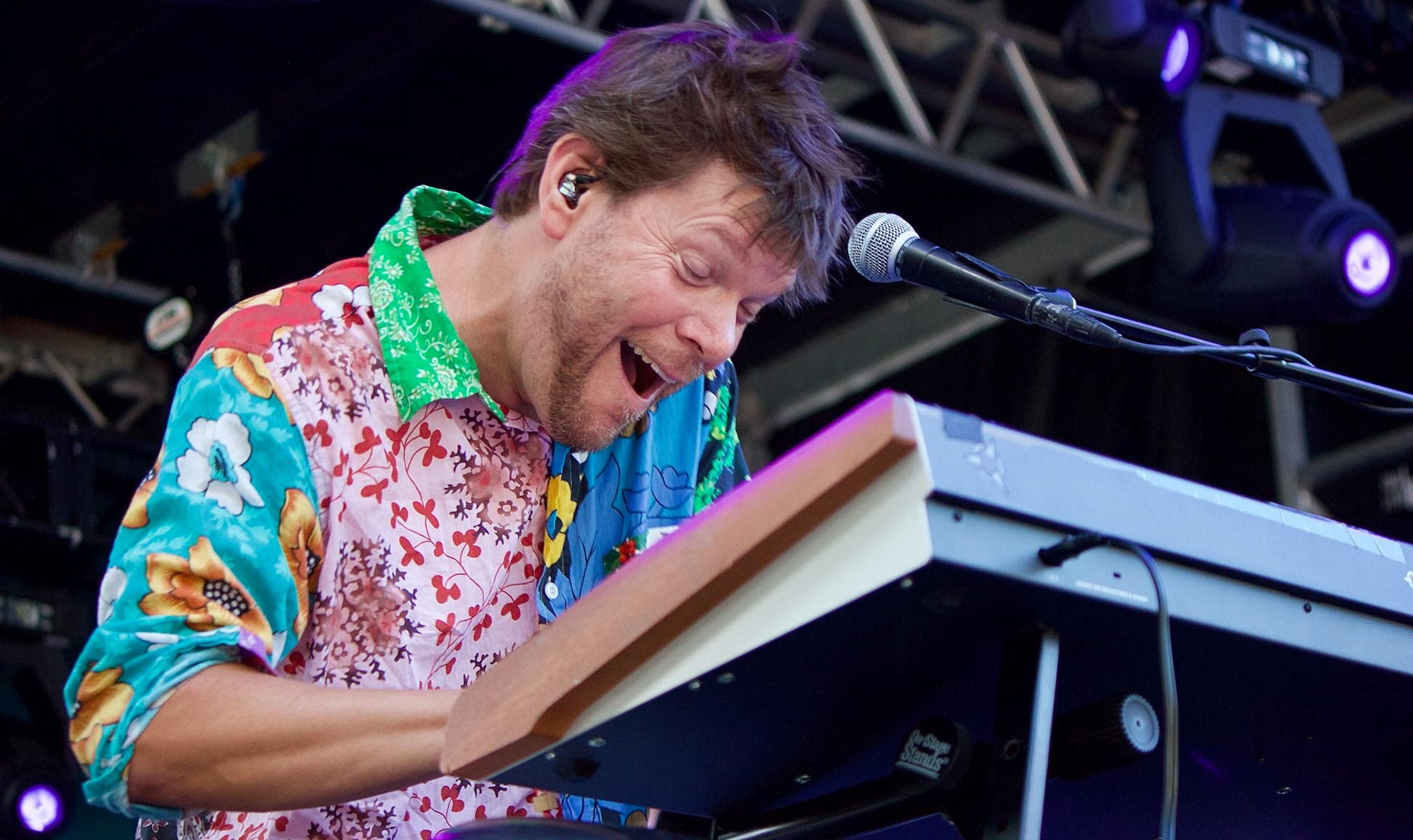 GW: That original song you mentioned at the beginning that had an Emerson, Lake, and Palmer vibe to it, was that Tufnel's Retreat that you were referencing?
KH: Tufnel's Retreat! (laughs) The song was just so grandiose, it was almost trying to be that way, that it reminded us of Nigel Tufnel from This Is Spinal Tap. He says something along the lines of, "I'm really influenced by Mozart and Bach, it's sort of in between those, it's like a Mach piece, really." We thought, well this is exactly what Tufnel was trying to be, so it's supposed to be ridiculous and fun.
GW: Incredible Spinal Tap nod, and I even heard a little bit of Yes influence going upon first listen.
KH: Oh absolutely, it gets a little Yes there towards the middle, just a nod to prod rock .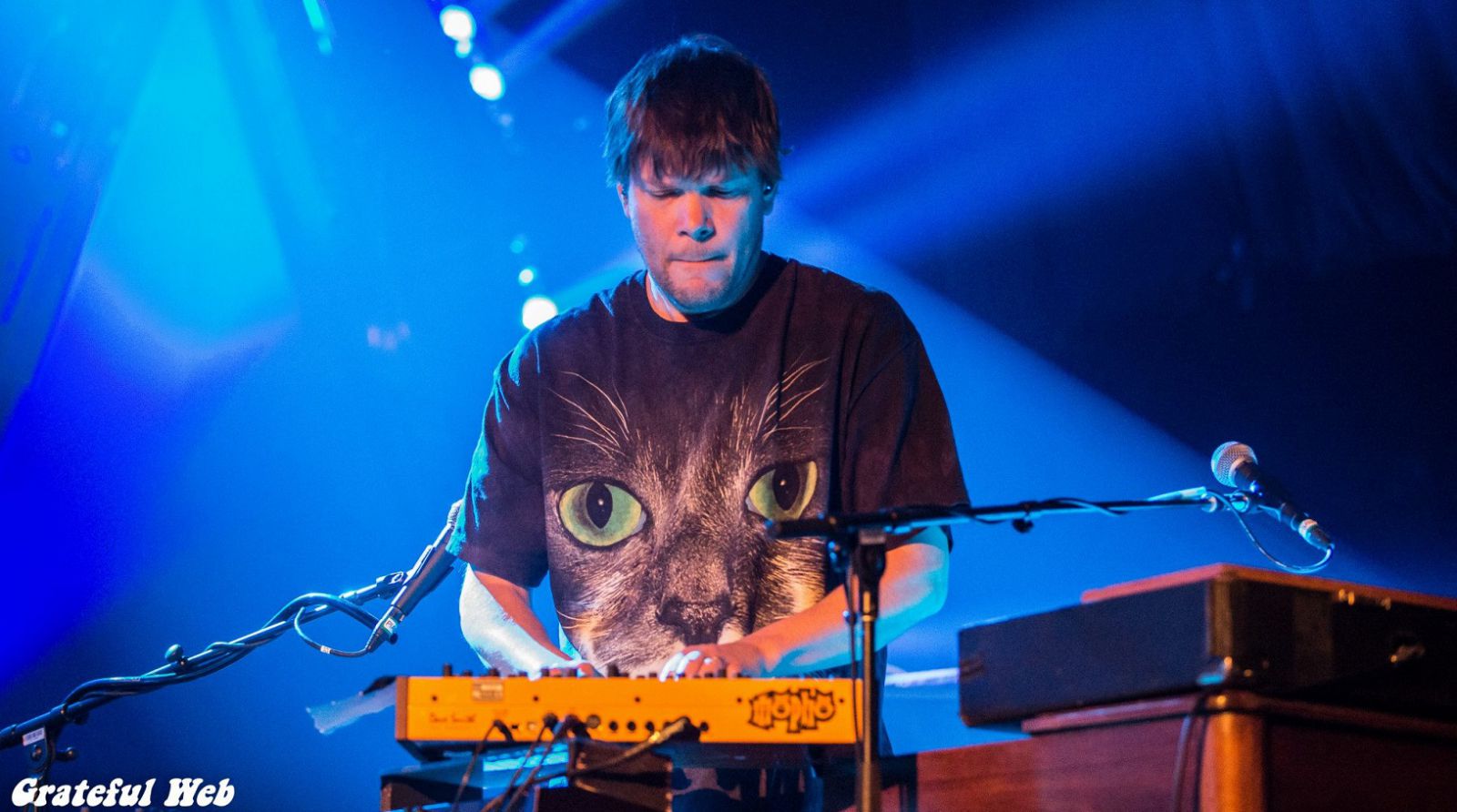 GW: Staying on the topic of the EP, one of the more interesting tracks on the album that shows you straying away from some of the more on-brand KHB tracks is the cover of Vampire Weekend's "Step." It gets a little eclectic-indie with it, what was your inspiration for adding that cover track to the album?
KH: I have been a fan of those guys for at least their past few albums; I remember I was in Indianapolis I believe, and I was just blown away when I threw their album on. It was like the first verse you used this cool kick drum, the second verse there was a big switch-up, third verse it was back to these booming kick drums and I was like wow, someone actually took the time to make this music unique. Add these floating melodies on top and these incredible lyrics, I was just blown away. So I had been following them for a while, and I knew I wanted to have a cover song on the album and I had this big list of covers we could potentially do.
I was like okay, uh, Joy Division! No, nobody would really understand it. Okay, maybe the Cars? Well he just passed away last year. Talking Heads, but everyone does Talking Heads, and then I thought well Vampire Weekend would be really cool. I thought about doing the new track that just came out, but I said hey let's go through one of my favorite albums. This song stood out, and my wife really enjoyed it as well, she said if you're going to do a Vampire song it has to be this one.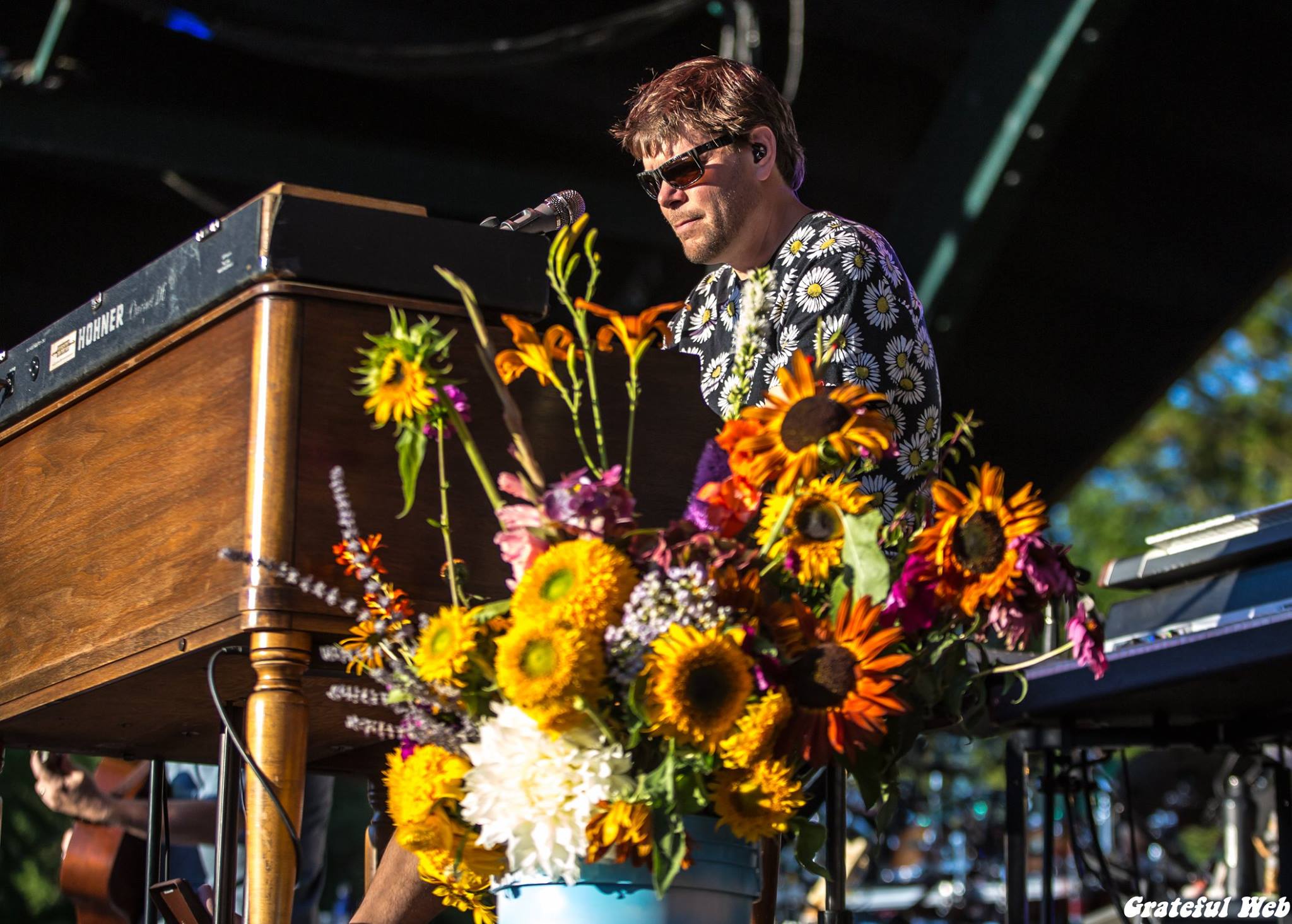 GW: Fantastic. Now track four of the album "Got It Figured Out" featured Lyle Divinski, tell me about your relationship with him and how he ended up on the track.
KH: Well, I'm sure everyone knows the Motet, Lyle is the newest member of the Motet, but he's just an incredible singer and we know each other through collaborations with the band. So Jason had previously got in touch with him and he sung on a String Cheese tune, and so I was like hey I have this tune for my solo project that is a little like Steely Dan meets something 70's funk. He was originally going to sing the whole thing, but we were crunched for time so we ended up doing some really cool backup vocals that turned out great.
GW: Switching gears to the weekend ahead, you've got a hometown birthday throwdown at the Fox Theatre this weekend in Boulder, Colorado. Magic Beans are on the lineup, what can fans expect and what are you looking forward to up at the Fox?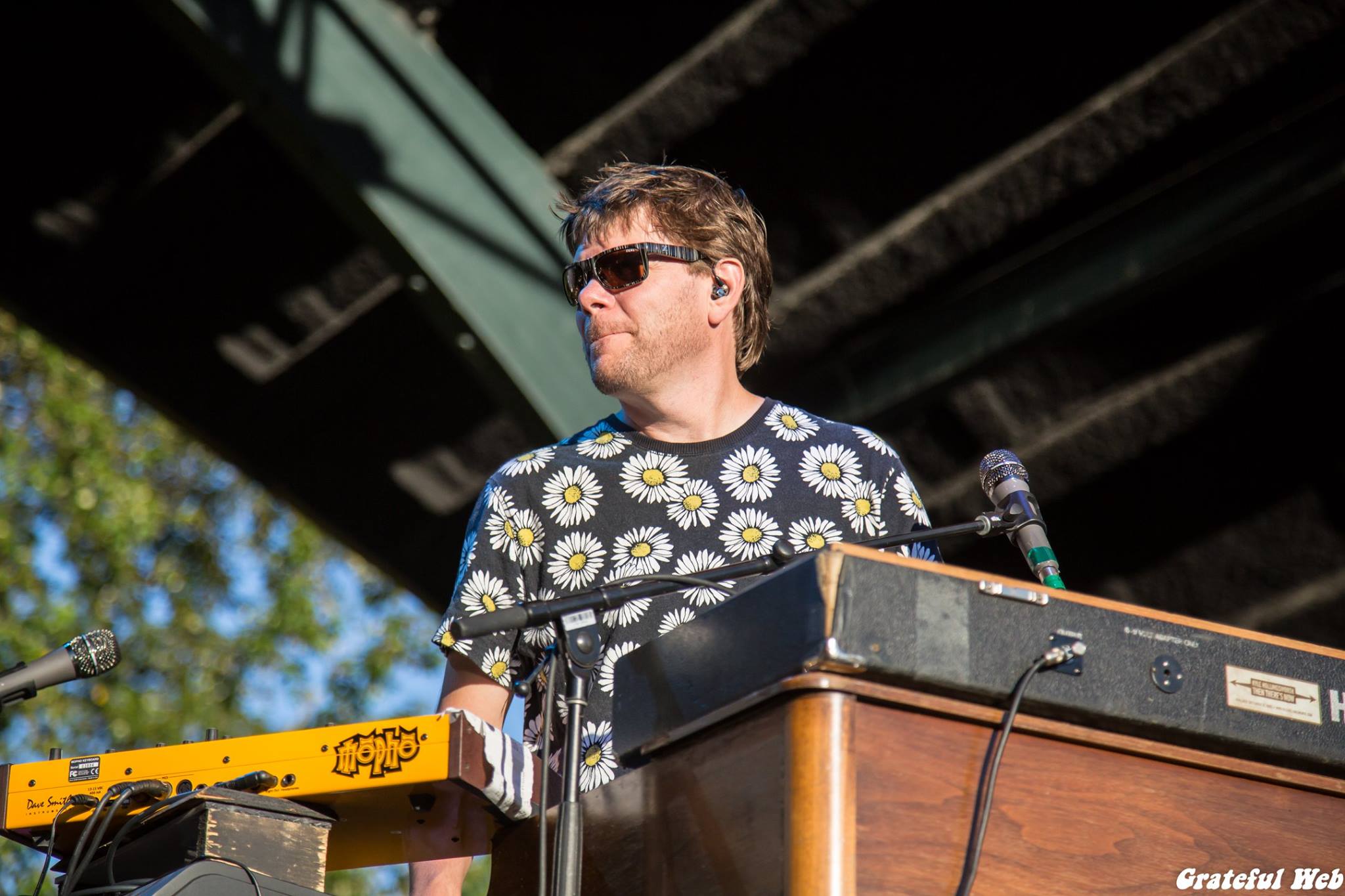 KH: This weekend is going to be really cool, and on even another level it is the 28th anniversary of the Fox. I believe it was the Meters who actually played the first show here in Boulder, and I believe I moved here 27 years ago? God, has it been that long? Anyways it's the anniversary show, it's my birthday and we will be having ice cream and tacos for everyone involved. I'm bringing the Motet-style horns in with me, and then I have Kim Dawson singing with me so it's kind of the big dance. Definitely some tunes from all my solo discs along with some of the new album "2020."
GW: Speaking of the 28th anniversary of the Fox, what are some of the memories that stick out to you when it comes to that particular venue, or the city of Boulder itself, whether it be with your solo act or with The String Cheese Incident?
KH: So many memories, right? It's funny because I've been here now longer than I've been in Baltimore, I'm originally from Maryland. So this home now, I guess? I remember seeing some great music at Tulagi, which used to be right next to the Fox Theatre. I remember going to the Sink, which I believe is still there as well. My old band Dirt played in Boulder quite a bit, and another band I played in called Liquid Sunshine, all these sorts of hippie bands that were coming together in the late 1900s and early 2000s.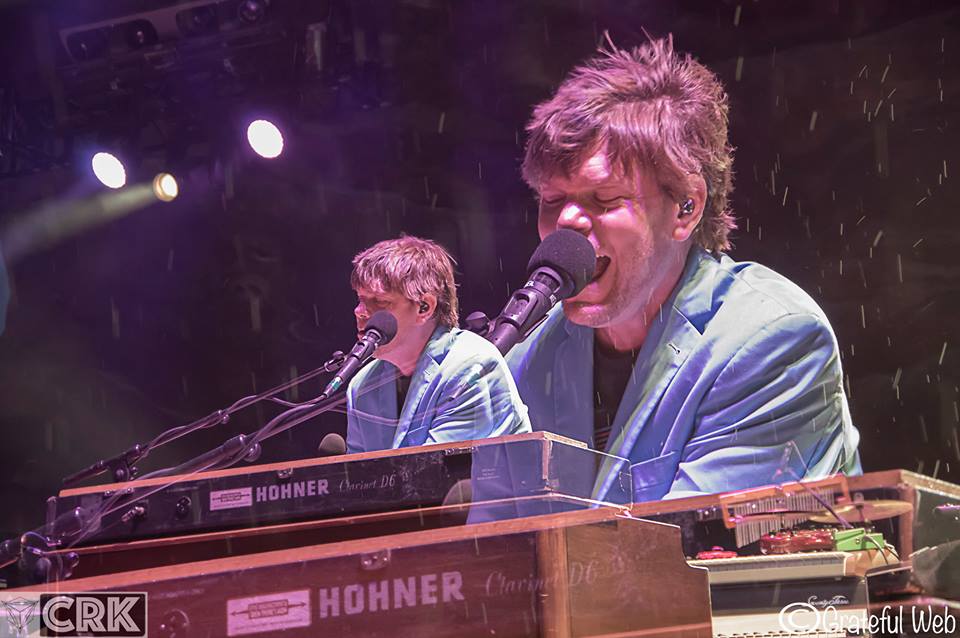 Another huge reason I stayed here and love it here, compared to Baltimore, that is, is you can see the sky forever. I had no idea you could come to this place, and there is more sky, like how is that even possible? Also, it's so warm in the winter; I could go biking and skiing all in the same day. In terms of String Cheese, I remember hooking up with them because Kang and I were playing with Dave Watts in this little café and coffee shop just off the Pearl Street Mall. So after that, Kang was like why, don't you come to play in this band I have called the String Cheese Incident? So I said sure I'll sit in, and then I ended up sitting in for life.
We would meet at this place called Double Dig, which is a little commune that Dave Watts owned, and we would leave our cars there and get in this bus and go across the country continuously for 300 days. The first few years were 300 days on road continuously, so it was quite the journey. We would come back for like a weekend, hope your car would start and try to get a load of laundry in. The next day get up, pack your stuff and go hit the road for another month and a half. Boulder has been incredible and, I'm glad to call it home.
GW: What an incredible journey. Well, it wouldn't be a Kyle interview if we didn't talk about beer for a little bit. You were just up in Alaska on a brewery + ski tour and had some incredible collaborations with some breweries up there. How did that all come to fruition and, what was your experience in Alaska like?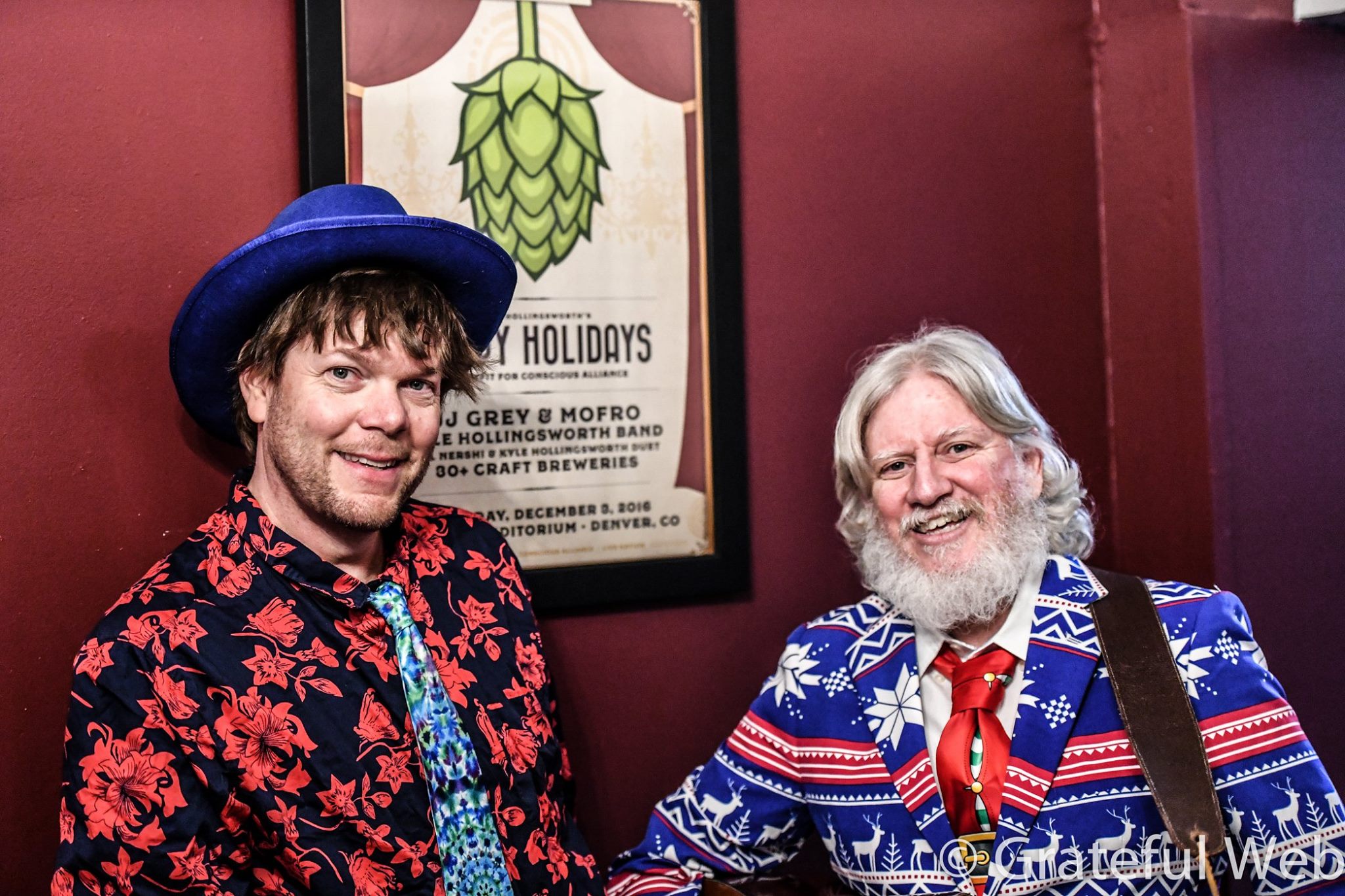 KH: Yeah man, glad you brought that up. I just did a collaboration with Upslope Brewing here in Colorado for my birthday so be sure you get a taste of that, it's a hoppy lager that I'm super psyched about. So yes, I was in Alaska for this past weekend and that was quite the whirlwind. A ton of travel for a short amount of time, it was awesome. A lot of the collaborations with the breweries up there were virtual collaborations, it started online and we talked about what works well, different adjuncts, different hop drops and we ended up going for a chai tea stout which turned out to be great, I thought I should bring some down here to Southern Sun. We also did a hazy IPA which turned out good, so a lot of fun collaborations.
Going to Alaska in the winter was cool man, I was thinking it would be like negative 15 but it ended up being nice it's similar to living in Boulder or Denver. A ton of snow and I ended up doing some skiing, but it was almost like doing a mountain ski tour in something like Crested Butte. Like I said we had snow, but it was pretty icy times and pretty steep too, so it wasn't the best. I went skiing in Steamboat not too long ago and that was much better, this was scary at times.
GW: Final thoughts here and we will let you go Kyle; you released a hilarious video with Joel Cummins of Umphrey's McGee to promote your upcoming shows together. What's your relationship like with him and what are we in for on these upcoming shows together?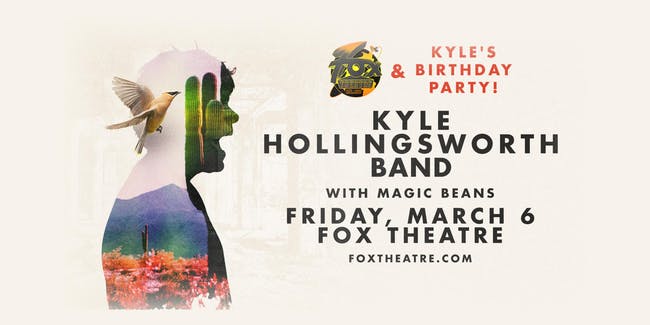 KH: Yeah so we're really excited for those shows, and I realized after that video came out that it's a little different, we're not going to be doing dueling keyboards per se, but Joel is going to open up and my band will sit in a little bit, then he will sit with us and we will be doing a set together, so it's going to be a ton of fun. The other day I rented this new Hammond clone, it's similar but not quite the same as a real Hammond, and Bill Payne from Little Feat called me up and said tell me about this thing.
So it's cool to have these connections of fantastic keyboard players around the world is so special. Specifically, Joel and I have been hanging out over the years because we've done a bunch of tours with Umphrey's so we have some stories of late-night jamming in hotel rooms and things like that, so really looking forward to those shows with our friend Joel.
GW: Can't wait, thank you for your time sir and we'll see you at the Fox Theatre this Friday.
KH: Thanks for having me!