Singer/songwriter Lisa St. Lou has just released a scathing new video for "Ain't No Good Man," the title track off her debut full-length album, out now. "Channeling a New Orleans sound," according to OffBeat Magazine, with appearances by Cyril, Ian, and Ivan Neville, "the soul Queen of New Orleans" Irma Thomas, Tony Hall, and a host of other Crescent City scions, 'Ain't No Good Man' spent seven weeks on the Billboard Charts upon its release, with lead single "I've Seen The Light" becoming one of Billboard's most-added songs at Adult Contemporary radio, alongside Taylor Swift and Lewis Capaldi.
'Ain't No Good Man' tells the story of St. Lou's self-rediscovery after surviving a soulless, emotionally abusive marriage. "I grew up reading the same fairytales that most girls did: 'prince saves princess and they live happily ever after,'" she explains. "The fairytale was shattered when someone I thought could do no wrong did wrong, and it made me question whether there were any good men out there at all. Once I accepted that it was my responsibility for putting so much reliance on a man, the song became the album's anthem, a battle cry for other women to write the fairytale for themselves. Well, that - and it's a lot more fun to channel your anger into an upbeat, old school R&B song with the funkiest, most soulful musicians on the planet!"
We spoke with Lisa about working with the Nevilles, the story behind "Ain't No Good Man," and her plans for the year to come. Read on below!
GW: We're so impressed with the line-up on the album. What was it like working with the Nevilles?
Lisa: It is truly remarkable when a group of the funkiest New Orleans male musicians can come together to throw their power behind a predominantly female message of calling a bad man out. It's a testament to these gentlemen, who wanted to put that power into their instruments. That entire family has soul coursing through their veins but if I had to call out my favorite moment, it was when Cyril Neville said, "It's about time we see women running things. Men have been f*cking it up for a long time."
GW: We know 'Ain't No Good Man' was inspired by your own personal history. Can you tell us a little about your journey over the past few years and what it meant to get into the studio to record your debut album?
Lisa: The first thing I had to do was admit there was a problem. I used to think that everything that happened in my marriage was his fault and I suppose, in a traditional sense, it was.  But where was I in all of that? Thinking about my role in that relationship was really the hard part. Ultimately, I had to take responsibility for allowing myself to ignore what was right in front of my eyes; the fact that I let myself get lost in a man. So Ain't No Good Man became about the journey to find myself again, making my way through the muck and coming out the other side even stronger because of all the hardship. Strength lasts. Sadness fades.  After going through the things that "didn't kill me but made me stronger," I realized that I had a choice; to allow the pain to hold me back or use it to move forward. The choice was obvious:  pull the treasure from the trash. From the support of angels through our Kickstarter campaign to the Parlor Studio with half the Neville family and Ms. Irma Thomas, to the mixing room at Capitol Records with the legendary Al Schmitt, every step of the way was a humbling realization that this album was being validated by the musical gods. I found my true voice while recording that album and intend to keep it.
GW: Tell us about "Ain't No Good Man." What was the inspiration behind this particular track?
Lisa: That song came to me when I was disappointed by someone I put on a pedestal, a man I thought could do no wrong. If he could screw up, then what hope was there for any man at all? Once I accepted that it was really me being disappointed that I once again put so much reliance on a man, the song became the album's anthem, the point from which all other songs were sired. Originally, I heard a soaring line, much like that of Otis Redding's "I Was Born By The River" and felt like a "wail" was the only way to express my pain.  Ultimately, though, the song is about loyalty, or really the lack of it. It's easy to feel angry when you've been lied to by the most important people in your life, but it's a lot more fun to channel that anger into an upbeat, old school R&B song. Besides, the best revenge is getting it all out through music for the world to hear.
GW: What is your songwriting process like? How do you feed your imagination?
Lisa: I love exploring other genres of music and listening to other artists' takes on life. Often times you hear something that creates a spark of something new and different for your own creative expression. Then I share what I'm listening to with Tor, who is quick to chameleonize himself into whatever the genre is at hand and, through his hands, comes a riff or a bass line and we're off to the races. Right now I am obsessed with some of the old, great French artists like Joe Dassin and Edith Piaf. There is something so poetic and pure in their writing and singing. It makes my heart happy and right now, I'm all about finding joy and happiness.
GW: Have any of the other performers and artists you've met given you any words of advice that you've particularly taken to heart?
Lisa: Absolutely. The thing that stood out the most during this particular project was when Cyril Neville was asked what he thought of a woman in her forties trying to break into the record business. He said, "Well shit. I ain't listening to her age." It has been my mantra ever since.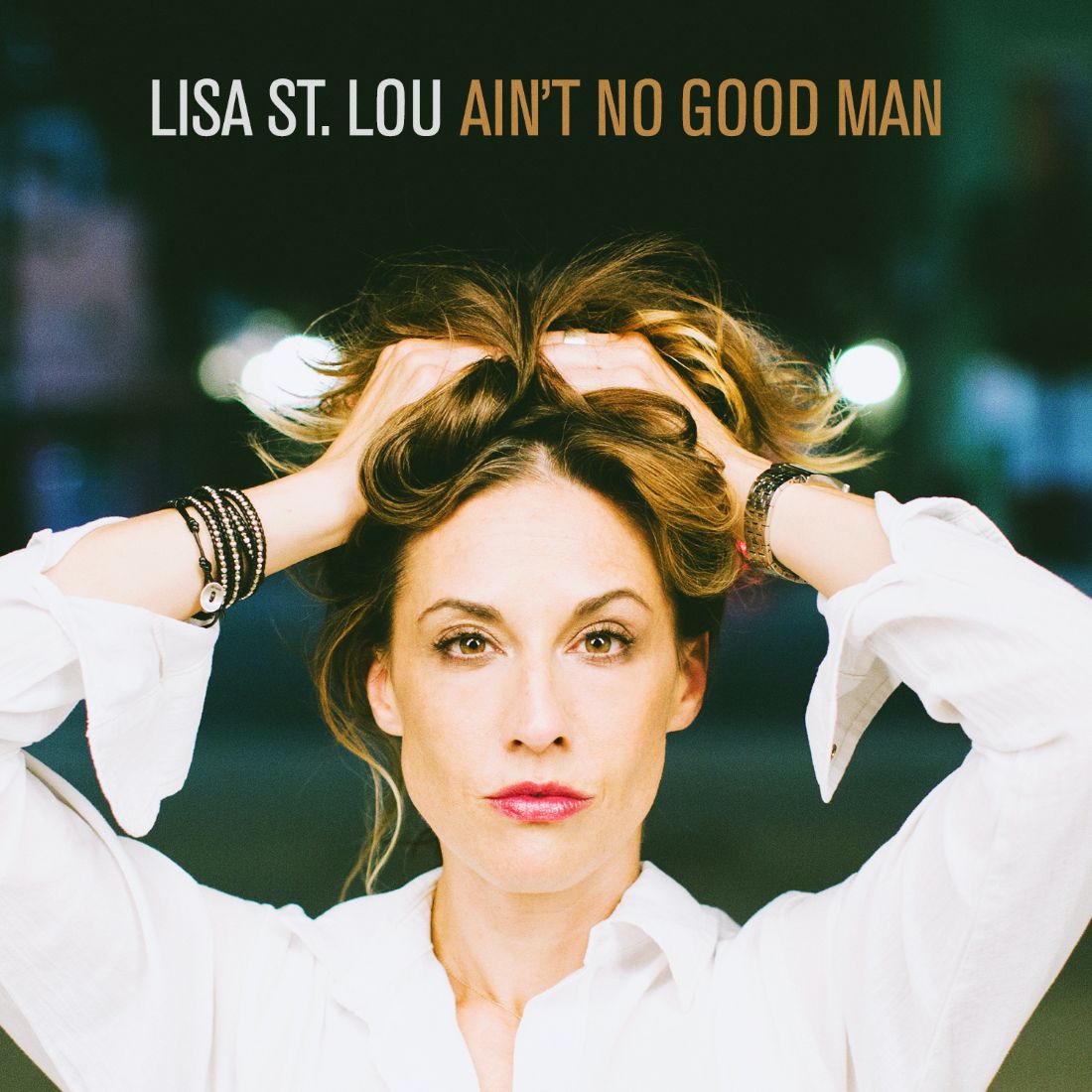 GW: What is the significance of the album title?
Lisa: Well, it's a double negative for starters so I suppose it begs the question of discovering whether there is or not. It's also, in part, is a challenge to find the right person, which only happens at the right time when you've cleaned your own house up…and I do love to clean!
GW: What's next for you this year?
Lisa: Covid kicked up a lot of things for a lot of folks but for me, it was writing the next chapter of songs to continue the soul journey. I wanted to explore the scenes after life with a "no good man"...where the light is bright and the heart is full. And with that, comes a new and exciting perspective on the framework in which the music lives. When the artists evolves, the music evolves and I can't wait to share what's cookin' for our next album.