Multi-instrumentalist Michael Travis is no stranger to taking music to new places. As one of the core founders of The String Cheese Incident, Michael and the gang have morphed from a primarily bluegrass-based ensemble to an ever-shifting, genre-bending circus of sound that continues to grow. Additionally, his electronic group EOTO (w/ Jason Hann), which began as a liquid downtempo duo, has grown into a force to be reckoned with in the electronic realm. Grateful Web was lucky enough to sit down with Michael at this year's Summer Camp Music Festival.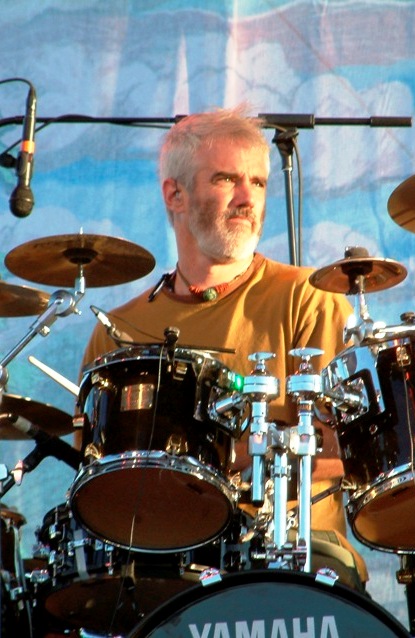 GW: What's up guys, my name is Elliot Engebretson of the Grateful Web I'm here with Michael Travis of the String Cheese Incident and EOTO, Michael how you doing today my man?
MT: I'm doing great man, glad to be here.
GW: EOTO has been around for almost 10 years now, how has your approach to live improvisation and jamming changed since you began back in 2006?
MT: Well, we started off kind of as a down-tempo band with no vocals, and we were really into the down-tempo idioms and just didn't really mind being all gooey and smooth. The thing is, since we are truly all improvisation we change on the drop of a dime, and if a new influence comes into our sphere we can immediately make it part of our set. So we were cruising along being sort of a down-tempo, mid-tempo dance band and then we caught dubstep in 2008 and it sort of changed our whole world. Then we got obsessed with dubstep instantly and did way too much of that and everyone hated us so ended up doing other shit.
You can kind of see what were into by what we are playing at any given moment in time, and to be honest I don't think either one of us really thinks about EOTO before we step on stage anymore, which brings sort of a fresher aspects because we're not belaboring any certain aspect we just get up and go, see what happens, and hopefully remember how the gear works.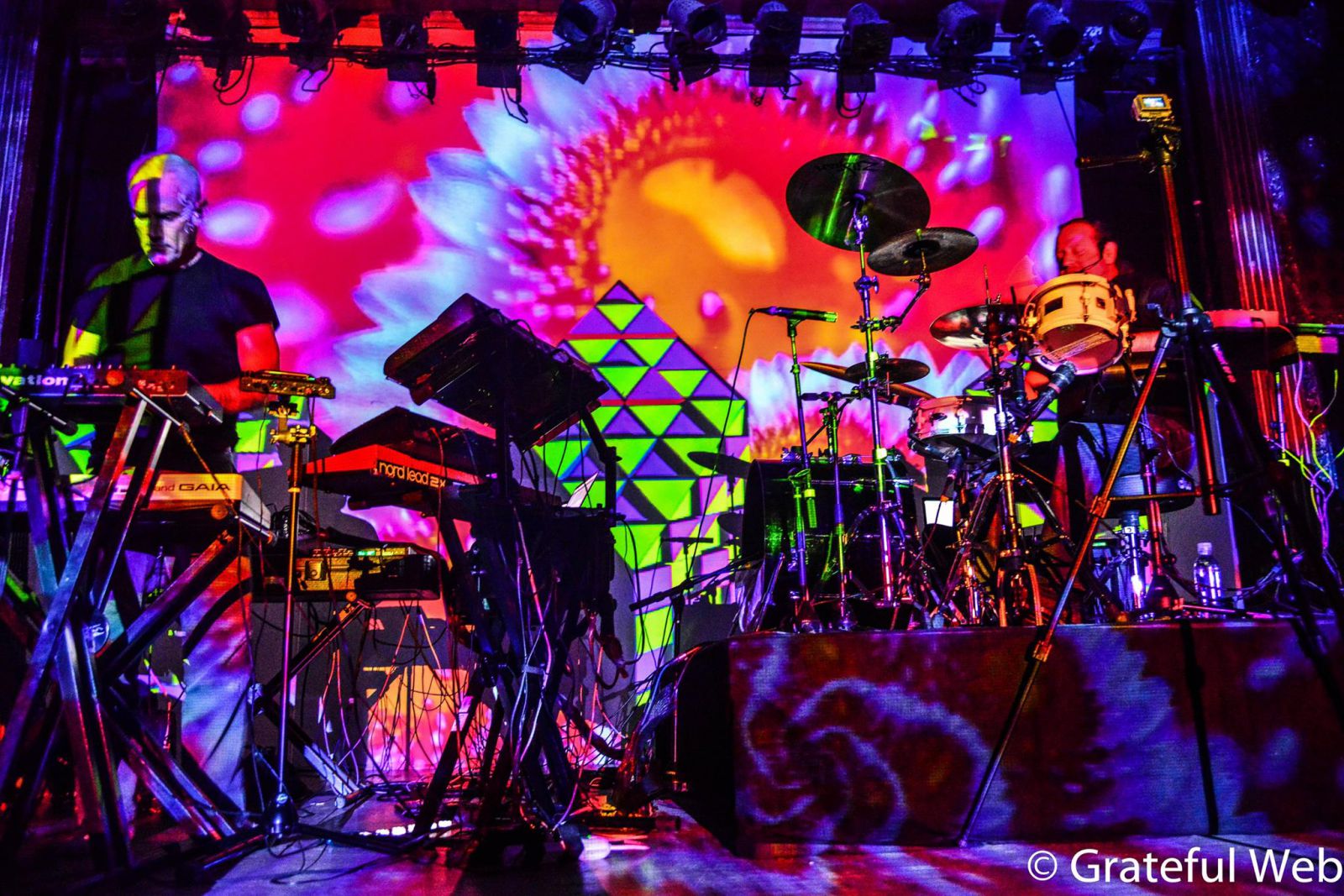 However I think we've returned to a nice spot in terms of creating a journey of all the different styles that we've loved over the years including down-tempo, funk, reggae, dubstep, trap and even like spacey, pretty guitar solo stuff. I feel like the people can find anything they want in the DJ world so we don't have to try and be any particular style or the style of the week, or anything like that. So people turn to us to be the journey through all the different styles, twists and turns.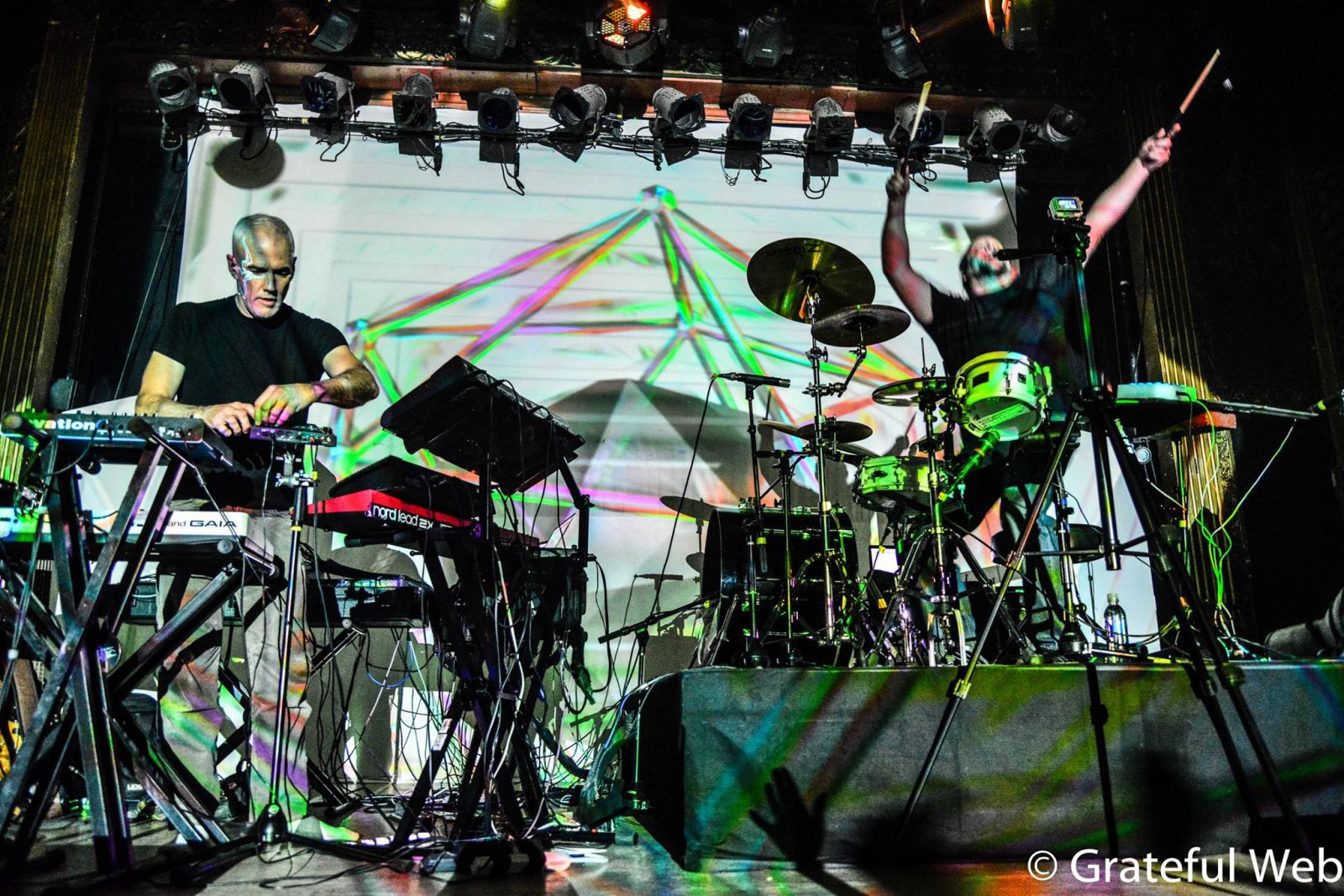 GW: Let's talk preparation - Is there any mindset before going into a show, whether it be Summer Camp, Electric Forest, or a venue you've never played before, or is it legitimately 100% Improv?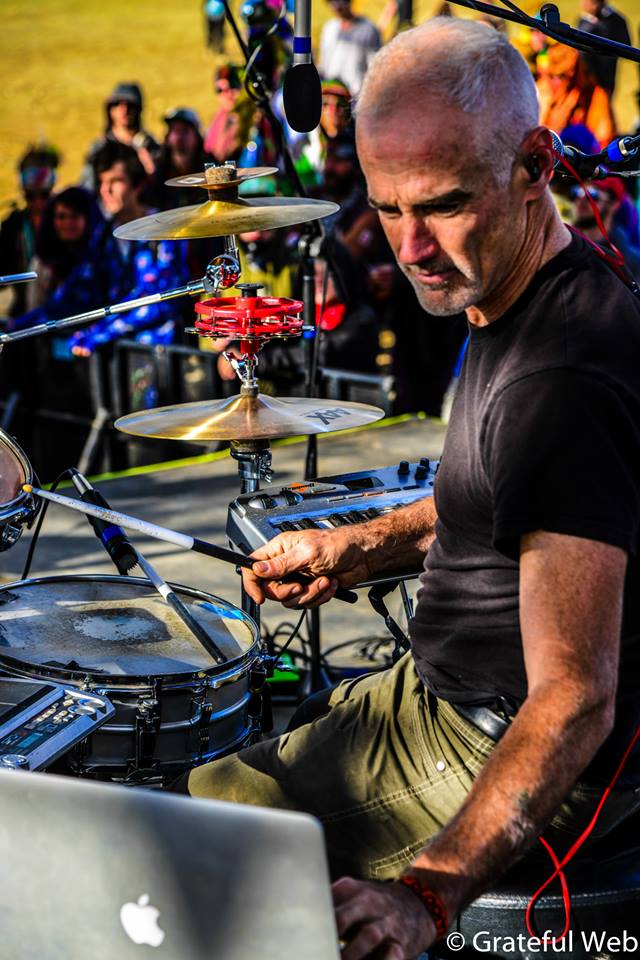 MT: I didn't even know what our set time was until a little bit ago, we don't do any preparation whatsoever. We used to even mention a tempo or intro-vibe, but now we are just clicking and we just go for it. So yeah, there is legitimately no discussion or preparation over any show at any time.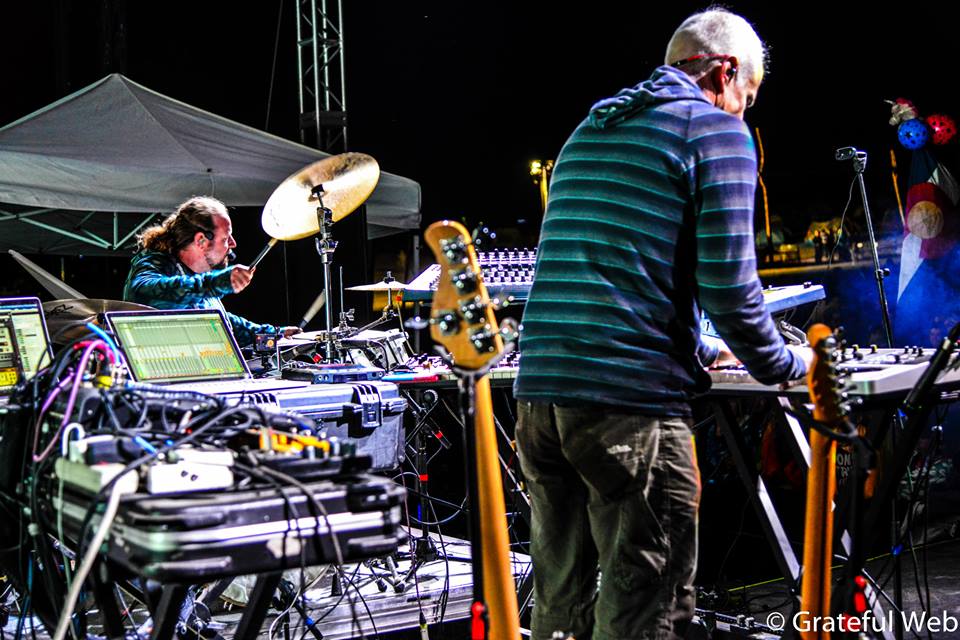 GW: So I know EOTO was heavily influenced by artists like Dave Tipper, Benga and those old school Bassnectar vibes, are there any artists out there right now that sort of remind you of those sounds from back when EOTO was first created?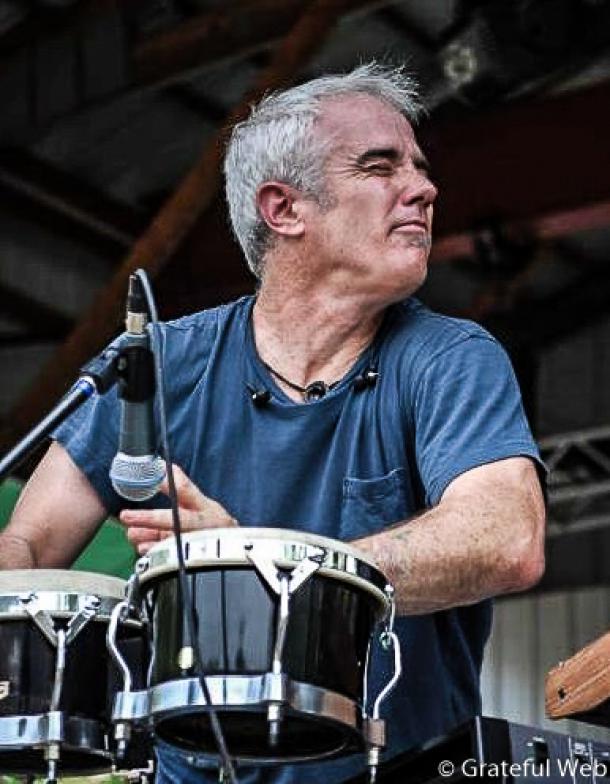 MT: There's definitely some artists that are pretty amazing out there, but I mean I don't really listen to electronic dance music as much anymore and I don't really know what's current these days. I've got some friends who are doing some pretty amazing work who are in the world of using computers to make their music. There's this guy named Son Lux, who just makes some really heavy duty stuff but it's not really dance music it's more like Goth indie something. But honestly I don't really even pay attention anymore because then I know we're not going to sound like anybody, I just kind of try to work with what I have on the spot and hope for the best.
GW: Tell me about some of the similarities between playing with the String Cheese Incident and playing with EOTO? Does your approach change at all? Mindset?
MT: Well with EOTO I don't really play drums at all, I'm more playing keys and live looping through Ableton. Since I'm coming up with things on the spot there's a lot of room to experiment, whereas with String Cheese Incident I'm playing the drums and there are six of us up on stage so I try to keep the beats really simplistic and basic. What is similar in the two approaches is that I try not to do stupid ass shit on stage that is driven by my ego, so I try to catch myself and say "no, don't do that here." You know instead of play this ridiculous drum solo, I might play something a little less extravagant, or on the EOTO side instead of playing this wailing key/bass solo I might do something a bit floaty. So I try to continually take stock of the ego's contribution and I make myself aware of that at all times when I'm playing and remove it.
GW: Walk me through the technicalities and logistics of what EOTO is doing when they are performing live.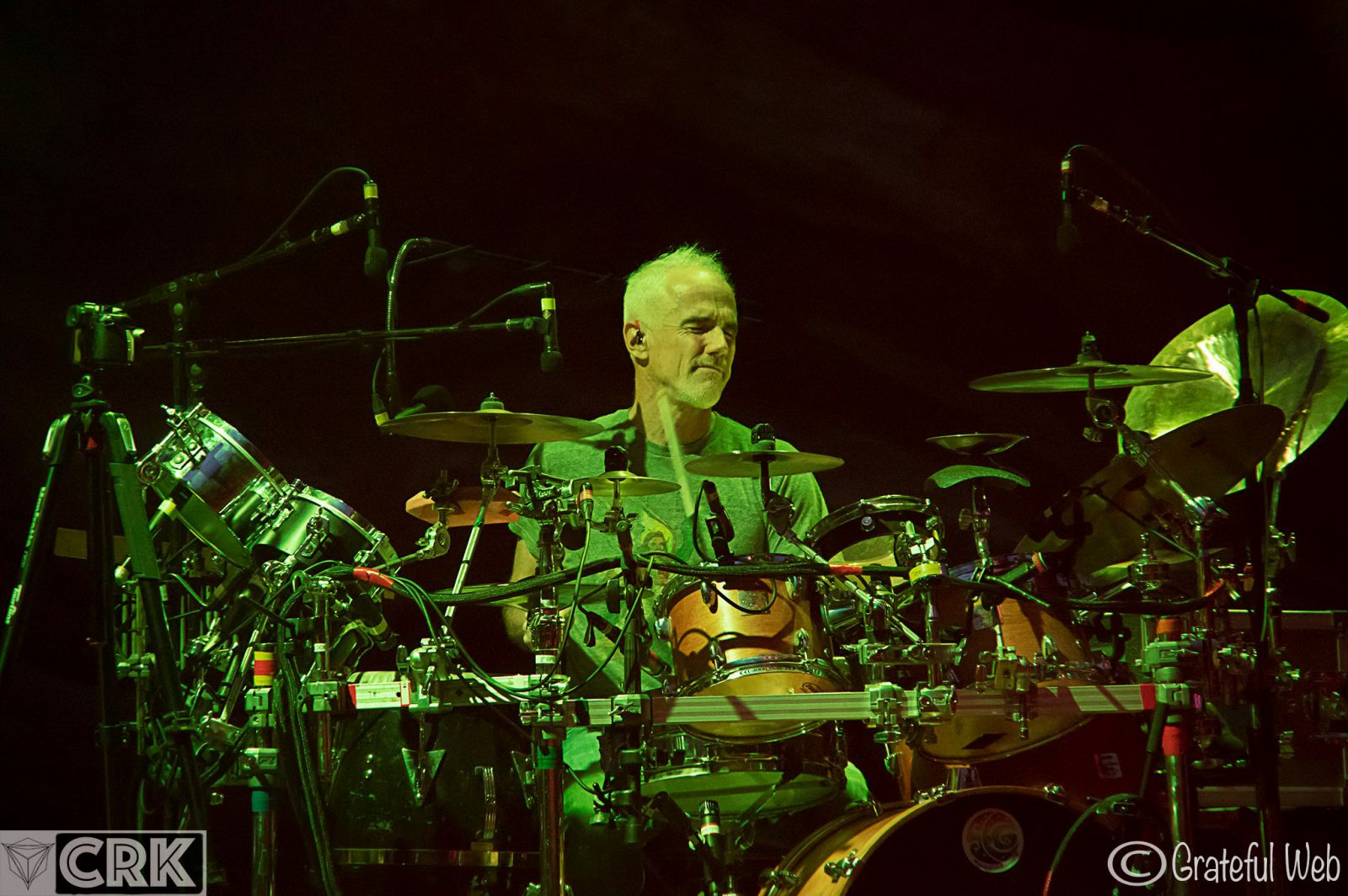 MT: Well I actually have no idea what he (Jason) is doing up there, I know part of what he is doing but he's got so many tricks that I don't actually understand. He just ends up merging with the master bank computer somewhere there down the line. He's got all kinds of effects to manipulate his vocals and stuff on that front. What I doing is I've got everything running as audio into an analog mixing board, so all the hardware synths, software synths, reason and the bass and guitar are all running through a board, and then they go into Ableton as two tracks, or two channels rather. Then in Ableton, there are ten channels recorded at the same time so I can tap in to any channel, so I'll just play a song, get a part that I like and hit a button on the floor that says "start record now," and then I will play a groove and then hit a "end record now," and it will end and then I can loop it. So that's basically it, it's a giant live looping pedal, just a very thorough live looping pedal.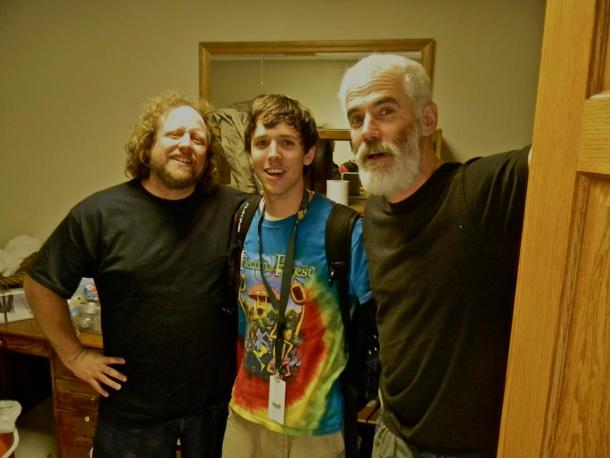 GW: Is this particular setup exclusive to EOTO?
MT: There's one other guy that I've seen who has used a similar setup, a guy by the name of Kid Beyond and there are others who loop in similar styles, but I don't think there is anyone who is using it the exact way that we use it and there definitely isn't anybody who is truly as improv as we are. A lot of people say they are improvising but they are really just backing tracks and like to say that they are improvising, but they are actually a bunch of liars (laughs). So I think we are unique because everything is actually happening on the spot, right there, and nothing is pre-recorded.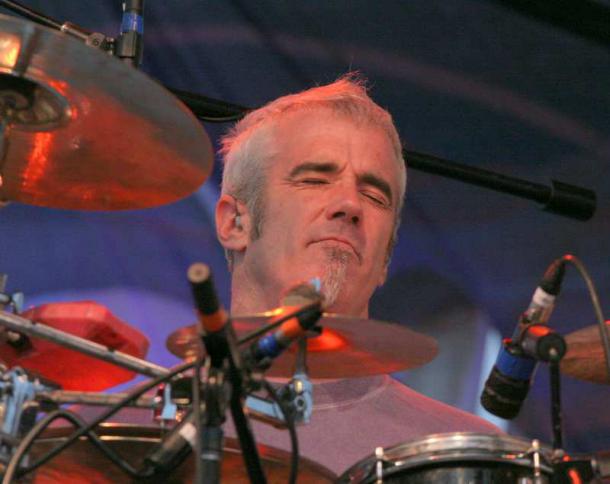 It can get a little frustrating sometimes, because we can't present the results that certain DJ's can, like a DJ who sculpts his pieces behind the scenes and they are perfectly manicured, if you can't drop a really great set then you are dumb. What are you doing? So we don't have that luxury, if I'm building a new piece it's usually around 5 seconds long, and it just brings different results it's a little more raw and sometimes stark and it's just brave. I'm proud of EOTO fans because it's just very brave of them to be standing out there watching us just make up shit.
GW: So what stands out about Summer Camp Music Festival in your mind? Pros and Cons?
MT: Well the only cons are Mother Nature cons, it can get pretty hardcore here sometimes (laughs). But the pros are that the whole Jay Goldberg crowd - Ian Goldberg, his dad, his brother, and Michael Armintrout are just some of the sweetest, kindest people in this industry in terms of festival promotion and throwing massive 20,00 person events. They are some of the kindest, most family oriented people you will ever meet and I just fucking love working with them and that feeling vibrates throughout the festival and everyone can feel that whether they know it or not. The site itself is also great because of the huge shaded forest in the middle and the stages around it, it is just very cool. I love their family oriented hiring strategy for bands, you get come back and play year after year which is a big move because there two kinds of schools of thought surrounding that. Either replace everybody and nobody knows what they are going to get, or sort of stack the same family bands in different orders, and we've gotten to play here seven years in a row because of that with better and better sets so it's really just wonderful.
GW: I'm sure you get this question often, but where does End Of Time Observatory stem from?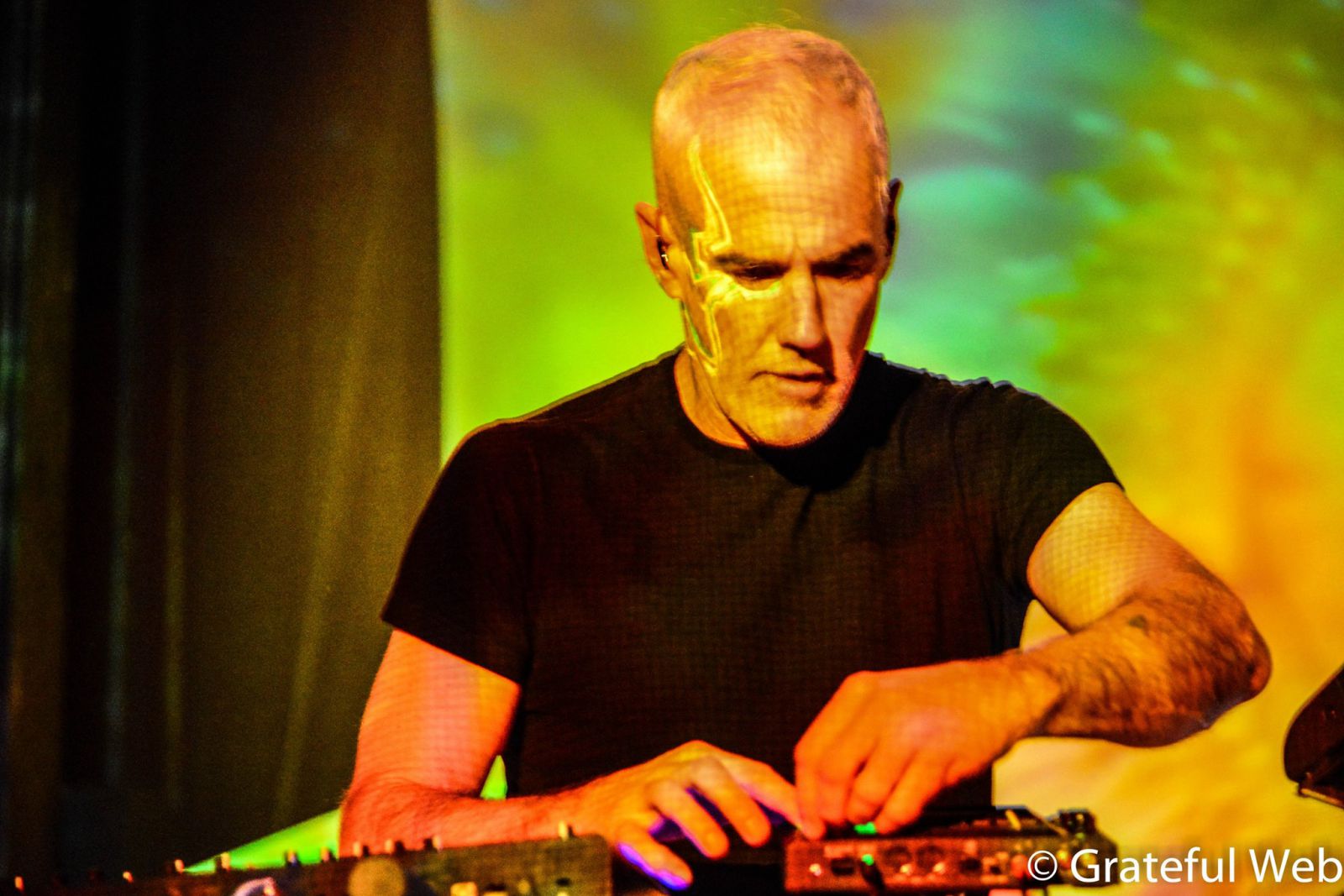 MT: I was way out there, man. (Laughs) I was up on a mountain Crestone, Colorado which is know for its revelatory things and trying to think of bands names for this new project. I had been thinking about initials, because of friend of ours named his group SOTEG, which stands for Sun of the Electric Ghost, and I always thought that was really cool. So I don't really know how I thought of it, but I wanted something that sounded good on its own and afterwards it turns out that it means "good sound" in Japanese, which is kinda cool so a handy little side note.
However, the End of Time Observatory to me means like if you think of the 3D timeline, and this is where things get really deep. We are living in this sort of 3D timeline but it's sort of artificially imposed to keep all events from simultaneously happening at once so that we can trek through this adventure in learning form. End of Time Observatory would be this sort of place beyond the drama of the timeline, you could just watch the whole thing where time would end and yet you are observing from afar, so sort of a meditative thing above the drama. Super position.
GW: That's good stuff. Shifting gears a little bit, how does your approach to jamming change when there are others sitting in? Cheese or EOTO?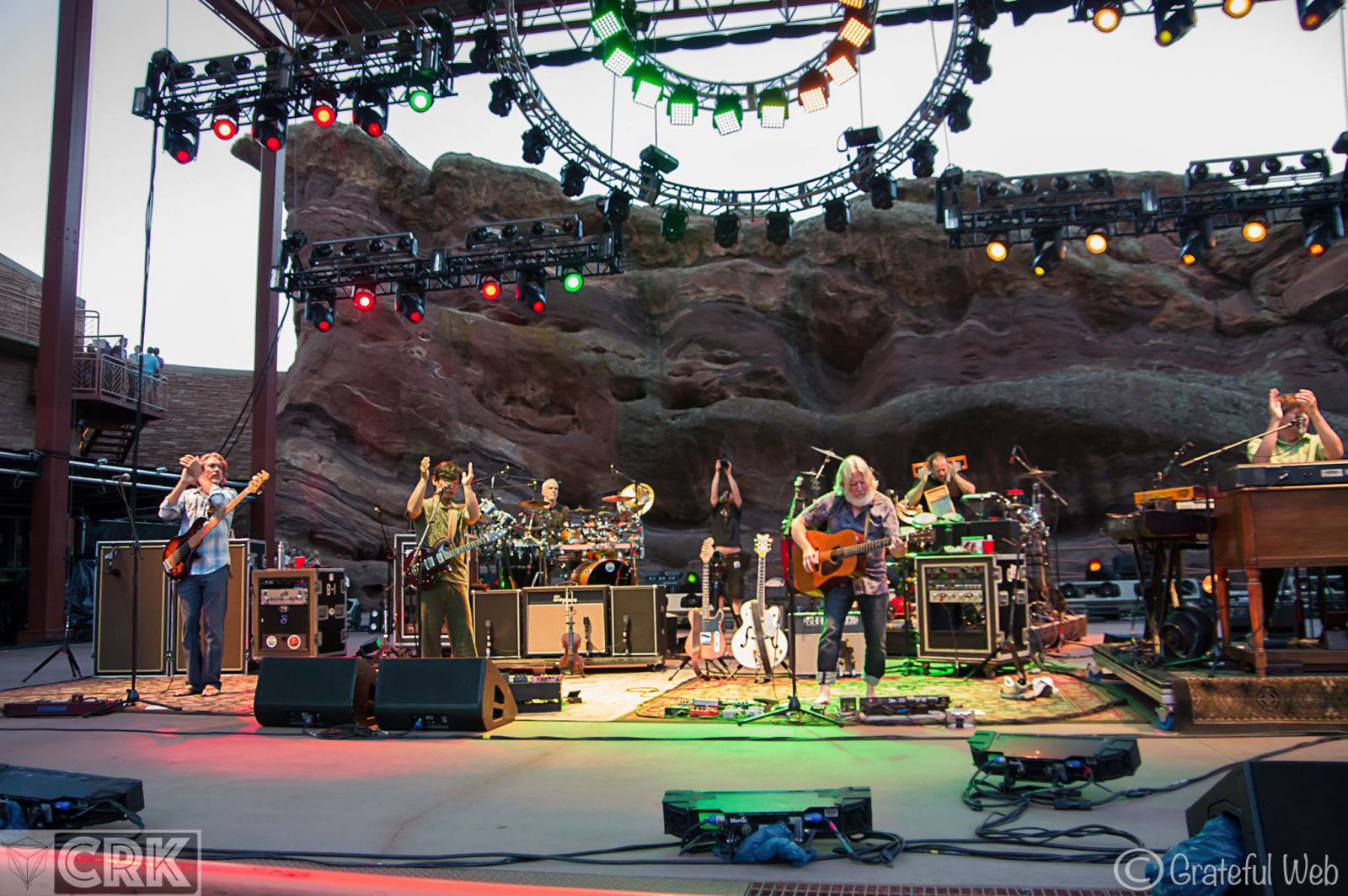 MW: Well I just try to read the room, really. I like taking care of the low end, then it really allows me to explore. Being a bass player in the EOTO and friends sets really allows me to pacing going, but like if Steve Kimock is up there and he's just going off, your not gonna tell him to stop. You just kind of frame around it, and everyone has their own feel. Sometimes, in general I will just start by letting themes ride out longer and then gradually step up the pacing to keep things moving faster. I kind of tend to read who's on stage and what they want to do, and usually the intros are a bit slower so they can sort of adjust to the EOTO pace of things.
Like we did Jamie Shields from the New Deal and Kang (from SCI), and that was just great. The pacing was very intrinsic because the New Deal has very similar pace as EOTO does, so I could crank it up to how things normally are and those guys were totally down. Like I said though, I'm just framing around whoever is sitting in with us and seeing what makes them feel comfortable, but challenged at the same time.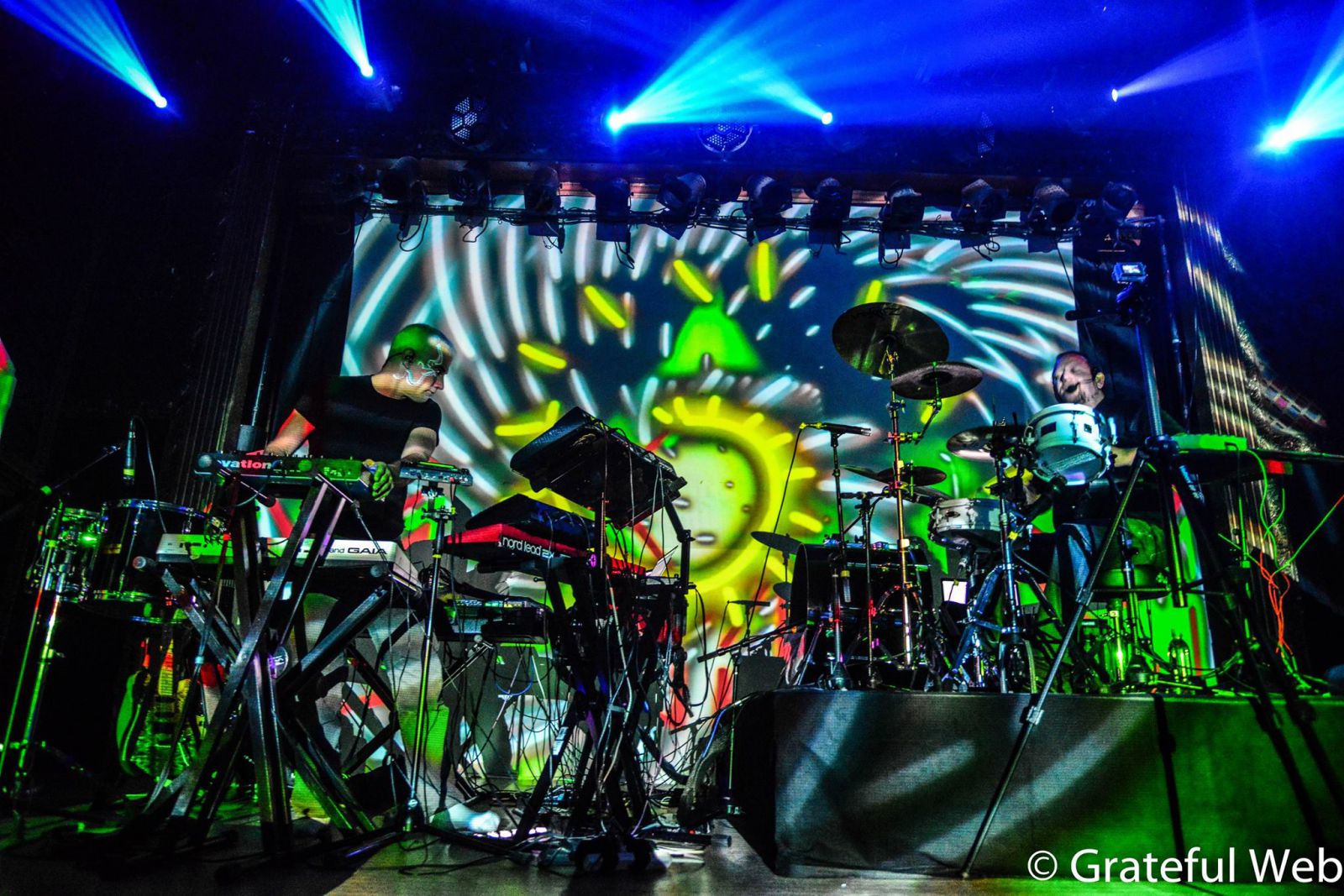 GW: On that topic, how much have the New Deal influenced what EOTO does?
MT: They were the first, "Oh my god you can do this with fucking instruments?" moment, which was back in 1999. That was live electronic cherry popped right there, and I'll never forget it. I really didn't know you could do that!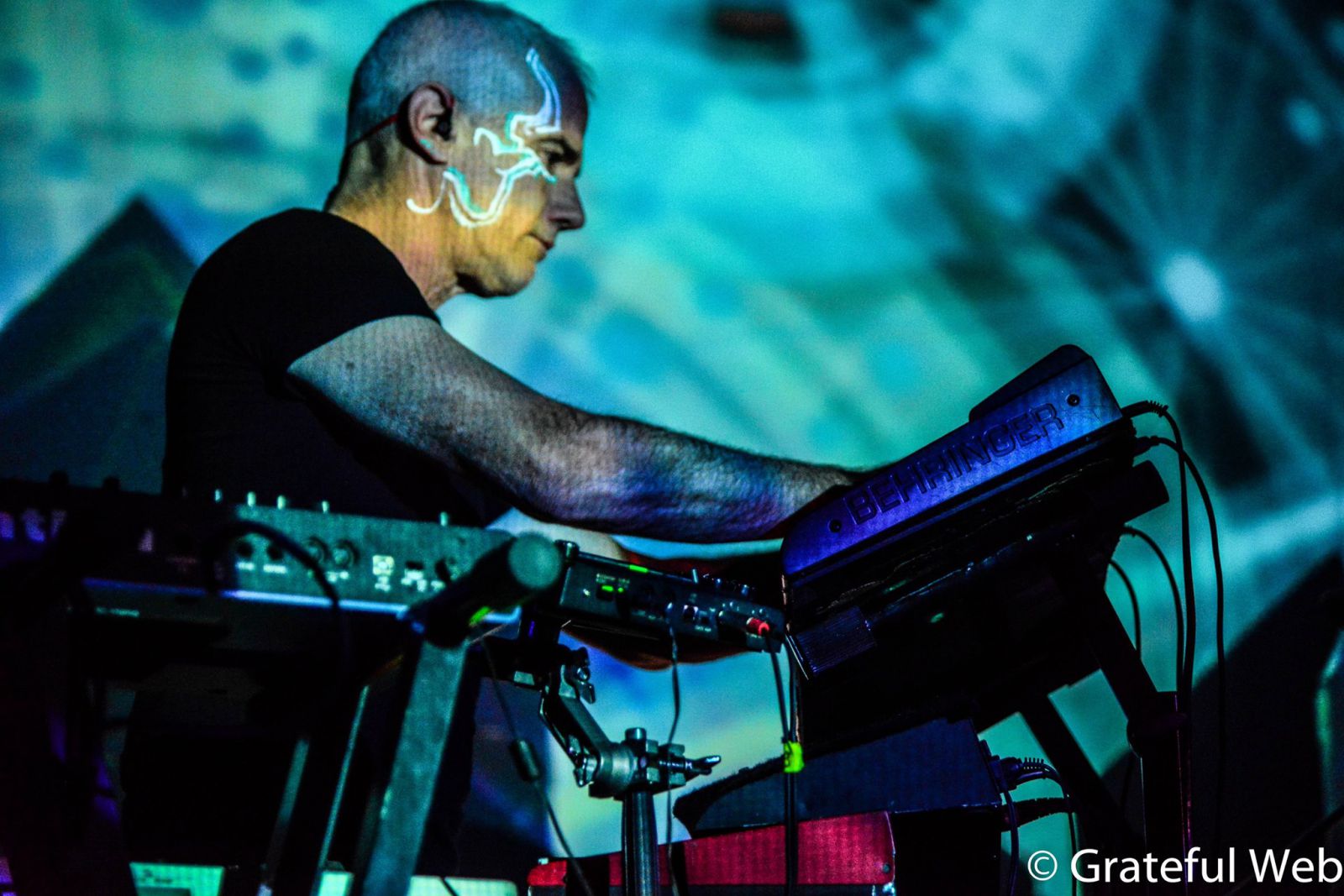 GW: Give me your opinion on the current state of EDM right now?
MT: Yeah you know the whole EDM thing, I was pretty old to be getting into it back then and now I just really identify with it much anymore. I feel like I wouldn't be forming EOTO right now, if this were 10 years ago I wouldn't be drawn to forming an electronic band which is interesting. I just feel like it fulfils a societal role, and when the wave landed on the American shores here in like 2008, at first it was a huge splash amongst different age groups, and I'm obviously a sign of that. Now, from my perspective it just seems like party music for the kids, and that's fine for 18 years to get their whole thing out of them but I'm just not interested anymore really. It's that's not really a show, it's a dude with a computer. It just doesn't really sound good to me anymore, all the womp womp, I'm more back into like guitars and bass.
GW: SO what's next for EOTO and Cheese in 2015?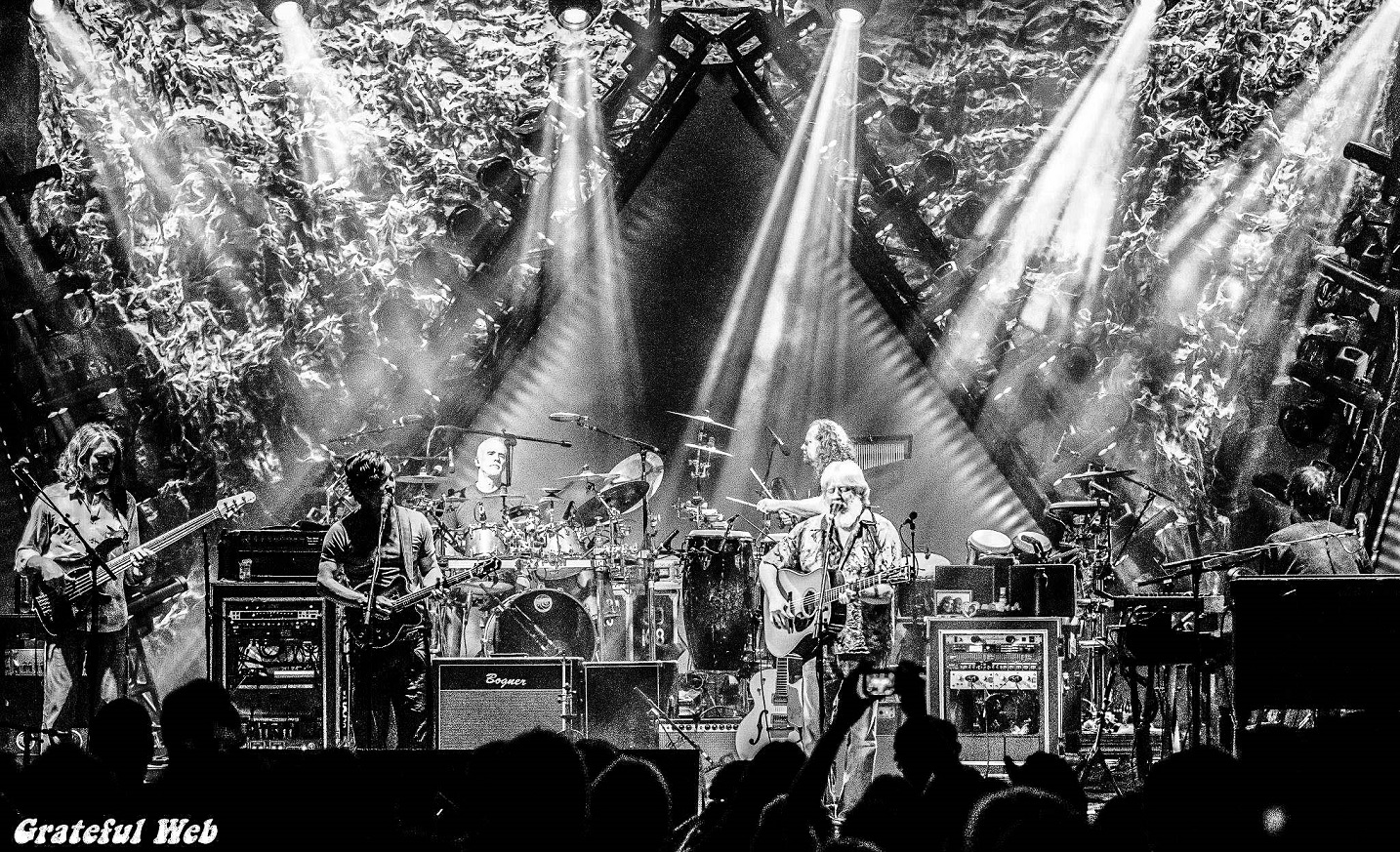 MT: Well the occasional summer festival for each band, strong summer for Cheese with 5-6 shows in the next coming weeks, which is more than some years. We are really excited about this songwriting retreat that we did, we did 5 days in a cabin in the Sedona wilderness writing a lot of kick ass shit, so nothing too vigorous but a lot of cool projects. That experience was really cool because we were just writing for the sake of writing, and we haven't really ever done anything like that before. So some upcoming shows, some new songs and everything is good.
GW: Awesome, well thanks Michael for hanging out with us this afternoon! Looking forward to seeing you on the road this upcoming summer and fall.
MT: Great guys, thanks for having me.