On Thursday, May 24th singer-songwriter Michelle McAfee took to the courtyard of Denver's Quixote's True Blue Cafe to kick off her summer tour. Originally from the mountains of Nederland, Colorado, McAfee ventured to the whiskey-stained streets of Nashville, Tennessee, years prior to become a professional songwriter. After many years of writing and co-producing songs for other artists she found it was time to step away from the assembly-line structure of creating mainstream music. With the passing of time and the spark of inspiration from her community, McAfee rekindled her desire to create music. The recently released album "Up in the Air" is the first of her own original material since she took to the music scene twenty years ago.
Not stopping there, McAfee has her fingers on several other projects such as "One Soul" a collective whose mission is to bring music and art into prisons and communities and "Big Wildlife" who is fighting to have bear extermination outlawed by the state of Oregon.
With such an interesting resume, I was thrilled to find McAfee had time to share a few words:
GW: Your music career began in 1992 and has taken you from your hometown of Nederland, CO, to Nashville, TN, to Los Angeles. Why is "Up In the Air" the first album you recorded of your own material? Why now?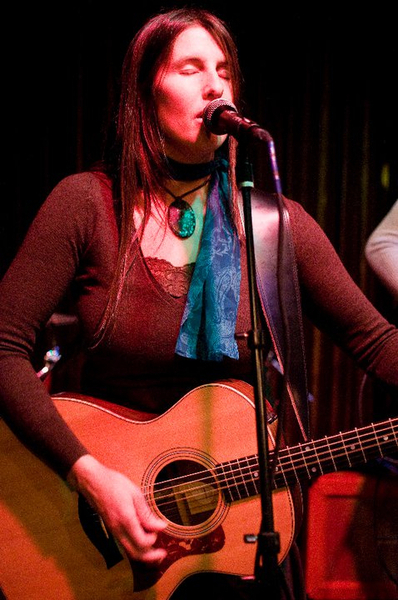 MM: Great question! I was a professional songwriter for nearly 12 years.  I recorded a lot of demos that the publisher would pitch to major label artists and I was very focused on that job.  It was like a 9-6 job where I would show up at the office and go to a writing room, usually working with another songwriter.  At the time, it didn't make sense to record an album and tour...... seemed like it would be pulling me from the focus of my job.  The truth was, I was scared to make my own album.  It's very vulnerable to put yourself out to the world as an artist.   My voice is very unique and I was surrounded by mainstream, big commercial voices.  Deep down I didn't think I could do my own album and have it succeed in that arena, so I just didn't do one.  Instead, I surrounded myself as a support writer to people who were doing it on a large scale.   I left the mainstream music business pretty burned out.   It took a couple of years and a very supportive, nurturing community to allow me to fall in love with the process of making music again.  I had to find my own voice as a writer and singer the grass roots way, and unlearn being a chameleon writer for other voices.  I no longer create music for a paycheck.  I create it because I love it.  "Up In The Air" was a milestone for me.  It's what was waiting on the other side of a very deep canyon of fear. 
GW: How would you describe your music in three adjectives or less?
MM: You've stumped me on the easiest question :)  I'll give it a shot: rootsy, story-driven, expressive   
GW: You are a part of the collective "One Soul" which takes music and art into prisons. How did you get involved with this project and what has your experience been like?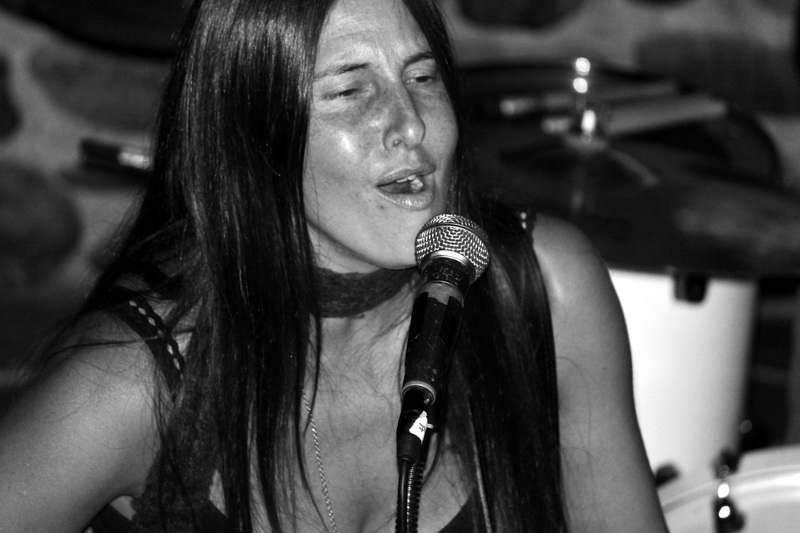 MM: I met Melissa Mitchell when she was in Portland working on her Rain or Shine album.  We instantly hit it off and she felt like a sister.  After knowing her 2 weeks she called and said "You want to go to prison with me?" She had done a show with Michael Franti at New Folsom Prison a few years prior and had gone back for several years in a row working with the Arts In Corrections Program.  The State of California was going to shut the program down so she put a call out to a group of us to go for the last time.  Our group went in and we ended up doing it differently. We didn't just put on a concert, we circled chairs in the Art room and created an exchange.  We broke the ice by playing our songs then invited the men in blue to share their poetry and songs and artwork.  It was one of the most powerful experiences of my life.   The administration saw that what we were doing was having an effect.  They brought us into the AdSeg unit where no one from the outside goes.  Men are held in cages the size of a phone booth.  We had to wear stab jackets under our guitars.  They led us into the room and we played music for them.  Many of them at first were despondent but they responded to the music and soon they were sharing poetry and having real conversations with us from the other side of the bars. One of the men in AdSeg asked what the group was called.  We told him we didn't have a name, we were each just solo artists.  He smiled big and said "no way man, you guys are One Soul".  That's how the collective was named. Since that first time 3 years ago, New Folsom has allowed us to come back every year. We pay our own way through our own fundraising efforts. Last November we brought a visual artist in with us.  There is a very potent difference between the men who have art and music as an outlet to express themselves and the men inside who do not have that program. The ones who are given a chance to learn to connect with their own creativity and find their own expressive voice make big changes internally.  There is one man in the Arts In Corrections Program who is a "Lifer", has been in since he was 19 and is now 54.  He's an amazing poet.  He teaches a writing class to other prisoners and is a role model in that place.  He has impact on the younger men who come in... and who will someday be released. 
GW: If you had to be reincarnated as a tree, what tree would you be?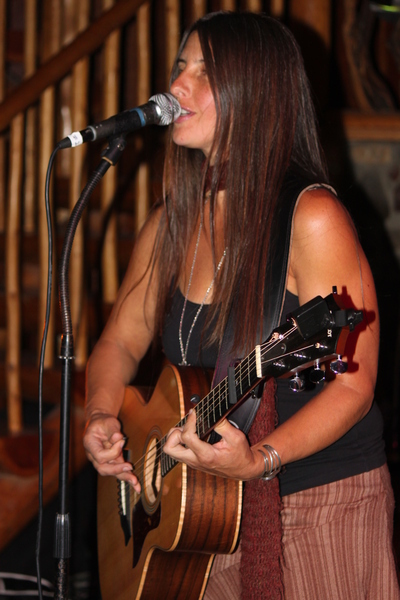 MM: (I love this question :)  Cedar
GW: You are involved with several other fascinating organizations such as Seven Seeds Farm, Siskiyou Project, and Big Wildlife. Is there one organization that you are particularly excited about?
MM: They are all doing really great work and I'm grateful to each of those organizations for their very positive impact in this world.  I'm super excited about Big Wildlife who is right now fighting to have Bear Extermination by the State of Oregon outlawed.  The State (with our tax money) kills hundreds of black bears every year in Oregon.  Their numbers are declining rapidly and this organization is working really hard on behalf of the bears, and those of us who understand the need to protect them, to create different legislation around this issue. 
GW: Who is your favorite historical figure and why?
MM: Sitting Bull. He had the heart and tenacity to hold his people out (of the reservations) until the very end.
GW: What's next for Michelle McAfee?
MM: I'm in the process of finishing my 2nd album that I recorded with producer Jeremy Sherrer in Portland, OR.  I'm very excited about it - we might surprise some folks with this one!  After shows in Colorado and New Mexico I head to Alaska to teach a songwriting workshop and perform at SalmonFest.  This year I am focused on touring in support of the new album and getting the album to radio.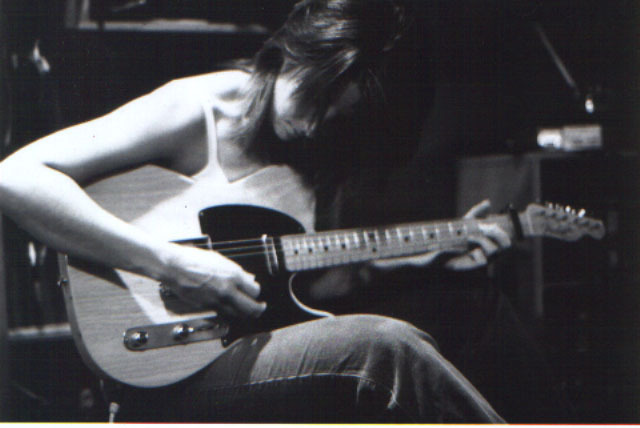 As the sun went dark and the porch lights came aglow, McAfee started working through a set list comprised of songs from her new album "Up in the Air." Her live performance is an honest portrayal of a musician sharing material with the world for the first time. Although she has had years of valuable experience as a songwriter, her live performance is more reflective of her true essence as a new performer.  Nervous energy mixed with overt enthusiasm can be both refreshing and nerve wracking to watch from afar.  To her credit, McAfee takes on one of the greatest challenges a musician can by incorporating her personal journey into her music. Like traditional folk artists John Prine and Kris Kristofferson, McAfee attempts to bring her songs to life with storytelling, humor, and dialogue between songs.  Long stories between notes and crowd interaction are difficult pieces to put into play with grace and style; and the masters have taken years to hone their craft.  Switching between a variety of acoustic instruments, McAfee is taking the folk tradition head on with a strong grass roots effort to get her music out to the public.