After eight years of playing with Elephant Revival, the ambitious Sage Cook decided to chase a different dream. He moved to an isolated patch of land on the border of Oklahoma and Kansas with the long-term goal of setting up a farming community. After a year of pruning fruit trees, caring for livestock, and cultivating that community- new music was just another logical, organic process. We Dream Dawn is the product of living close to the land and letting ideas slowly develop over time. Sage Cook spoke to Grateful Web in anticipation of their first Colorado performance at the Walnut Room in Denver on April 18th.
Grateful Web: You stated We Dream Dawn is, "…a band with a farming problem". How did We Dream Dawn come to blossom?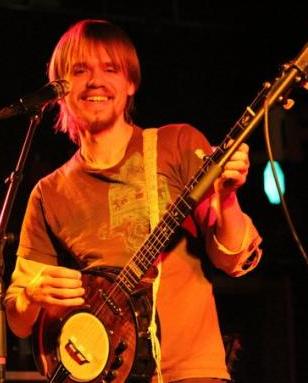 Sage Cook: It came out of the move back to land here in Kansas. After being out in Colorado for eight years I wasn't really looking to start another band and my family has this great property that has not been lived in for a number of years. What we wanted to do with the land was a ten to fifteen year long term project I was ready to get started with it. After being out here for about a year, I was invited to play a benefit concert with who are now the other members of We Dream Dawn. It felt really good. So good, we decided to book a few shows.
GW: Do you have any current affiliation with Elephant Revival?
SC: Not at the time. They have someone to fill my shoes and I love those guys but it got a little bit strenuous for me. I'm looking forward to working on growing food and making some art.
GW: For fans of Elephant Revival how would you compare the sound of the two bands?
SC: In the nature of [We Dream Dawn] being an electric trio it's quite a bit different. We are louder and little bit more down tempo deep groove oriented. However, it is very similar in that we are very song oriented.
GW: So, you have been focusing a lot lyrically in terms of song writing?
SC: Song writing is definitely a huge love of mine. I've had this huge backlog of material for the past ten years or so and a lot of them are very soft acoustic guitar songs that I never thought would have worked with an electric bass and drums. I was surprised when we got together and played at how well it worked. There are a lot of quiet passages where there won't be much drumming at all and then it culminates into some fire and energy.
GW: Did you write a lot of the material that is being used for We Dream Dawn while playing with Elephant Revival? Or are you still setting aside time now to write?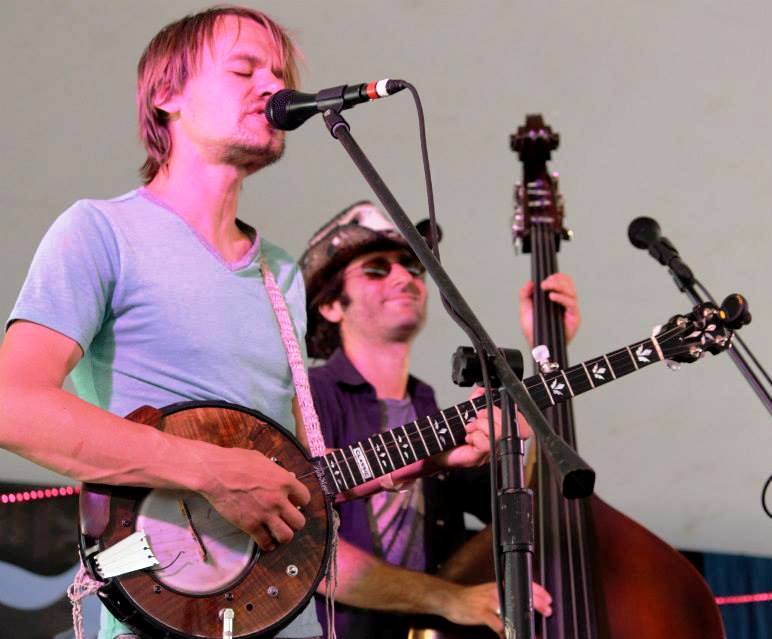 SC: It's a little bit of both. There are a good number of brand new songs in the set, songs that only some of my family and friends have heard, and a few songs I've played with Elephant Revival for a really long time that we reinvented.
GW: You appear to approach creating music as an effortless and somewhat inevitable process of self-exploration. How does your writing process occur? Is it at all structured?
SC: No structure. Gardening is kind of the same way. I definitely carve out time to write when necessary but we currently are working up the arrangements of the songs we have now.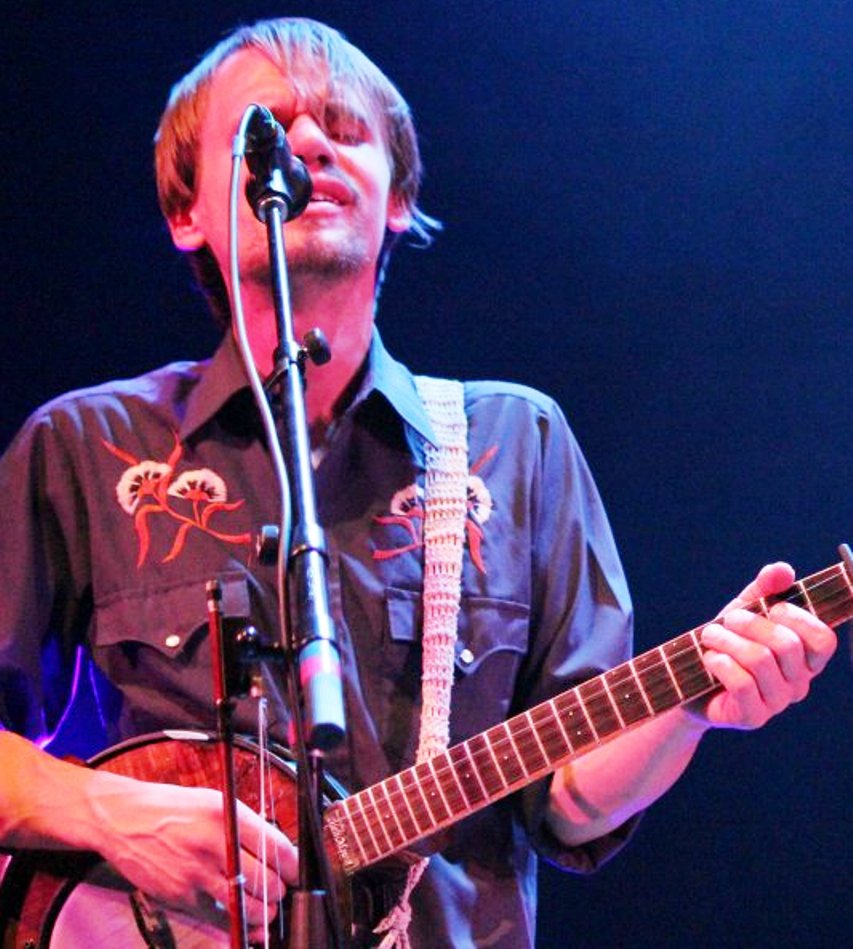 GW: What does the name We Dream Dawn mean to you?
SC: (Laughs) I like all of those words on their own, ya know? We co-create the new day with each other and can make whatever we want. Or, you can say we dreamt the new day but didn't do anything about it. I felt like I was at a crossroads at my life where I needed to make a decision. Was I going to keep dreaming about this lifestyle where we are growing our own food and living as close to the land as possible? I keep having these profound experiences every day now that I'm out here.
GW: I think it's honorable what you are doing. I feel like a lot of people have similar dreams of living off the land or living more simply, but not many actually take the leap to achieve it.
SC: We feel really fortunate to have this property available to us. Many people look at the financial prospect of getting a thirty-year mortgage and think, "How am I going to pay off this place just growing your own food?" It's pretty much impossible, which is pretty sad. Wendell Berry writes a lot about that. That's why I'm pretty open to inviting people to come out and join us in the middle of nowhere to see what we're doing out here.
GW: Your first Colorado show is April 18th at the Walnut Theater. How do you feel about presenting this new material to your old stomping grounds?
SC: It's a bit intimidating to be honest. But I don't think it's too far removed or different to be hated by our old fans. I'm not too worried, but it's a new band and it's a big room for our first show. But we are going to have a blast and there are so many people out there that I'm excited to see. I absolutely love the Front Range.
GW: When will more of this new project be made public?
SC: Well I'm trying to be as home grown as possible. I'm mixing, producing, and engineering everything for us. It has taken some time to get everything as good as I want. Even the song "Theresa" I just released on our website - I feel like I didn't do a very good job of capturing the drum sound. So, as far as a release date I don't know. We are trying to take it easy and serve the music; we are not in a hurry by any means.
GW: Thanks for taking the time to talk to us. We are looking forward to seeing you in Denver on April 18th.
SC: Thanks! It should be a great time.