The Forecastle Festival celebrated 15 years at sea this year with headlining acts Odesza, LCD Soundsystem, and Weezer. Although they set sail 15 years ago, fans are still discovering unique quirks about the festival each year. Did you know their lost and found carries over each year? So, if you lost a glow stick in 2016, you could have potentially salvaged it in 2017. Did you know there is a parenting tent where parents can change or feed their babies in a quiet and shaded environment? Did you know it takes tens of thousands kWh of electricity power the three-day festival and the carbon footprint is completely neutral? These are just some of the amenities that, in addition to the music, give the Forecastle Festival in Louisville, Kentucky a personalized and sincere vibe.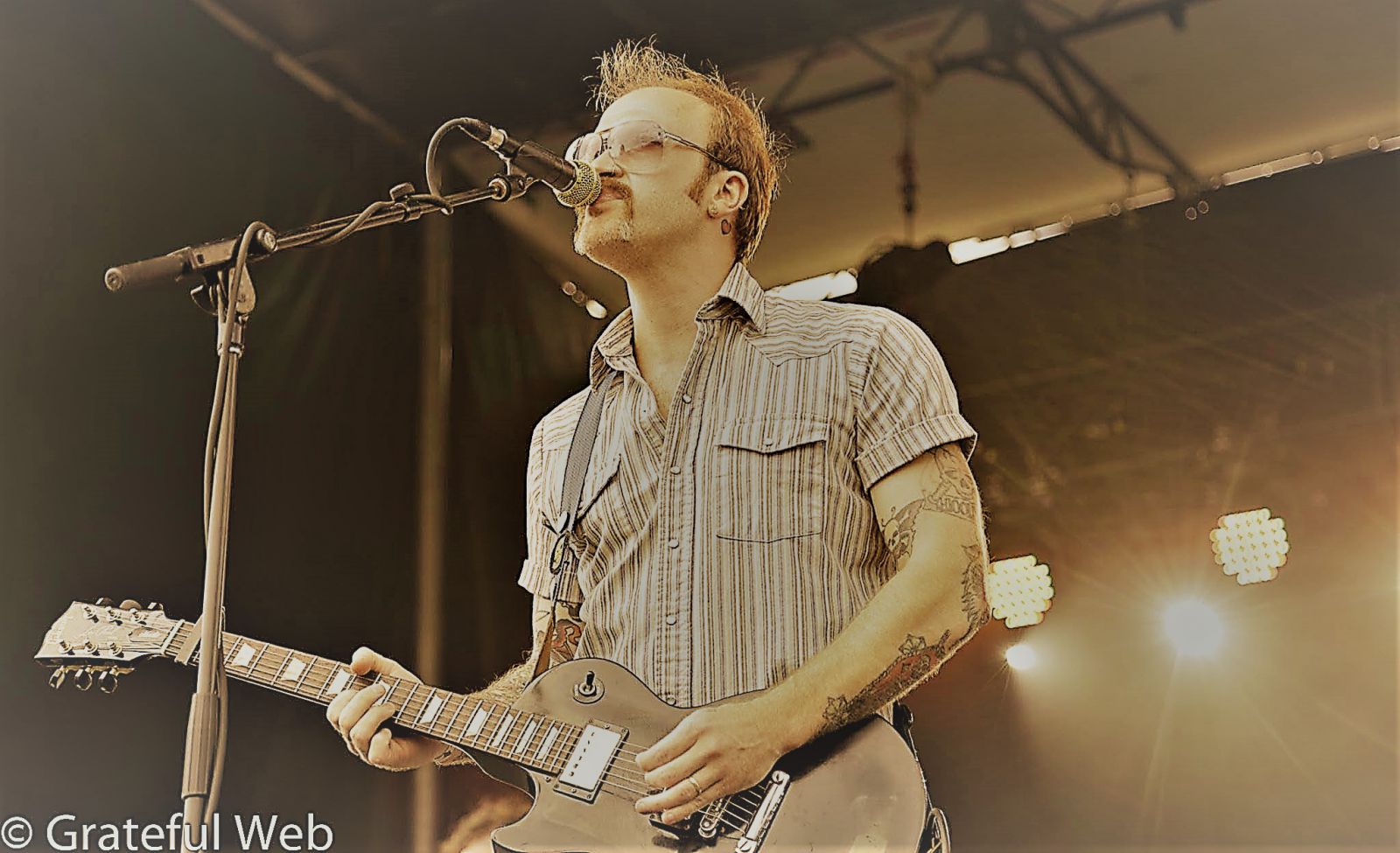 The Quiet Hollers took to the stage in their hometown on Friday to help open the festival.  The band creatively blends many of their influences such as alt. country, post-punk, and indie pop. Their bassist took a moment to reflect in-between songs to rhetorically ask the mostly local crowd, "Have you ever lived out one of your dreams?"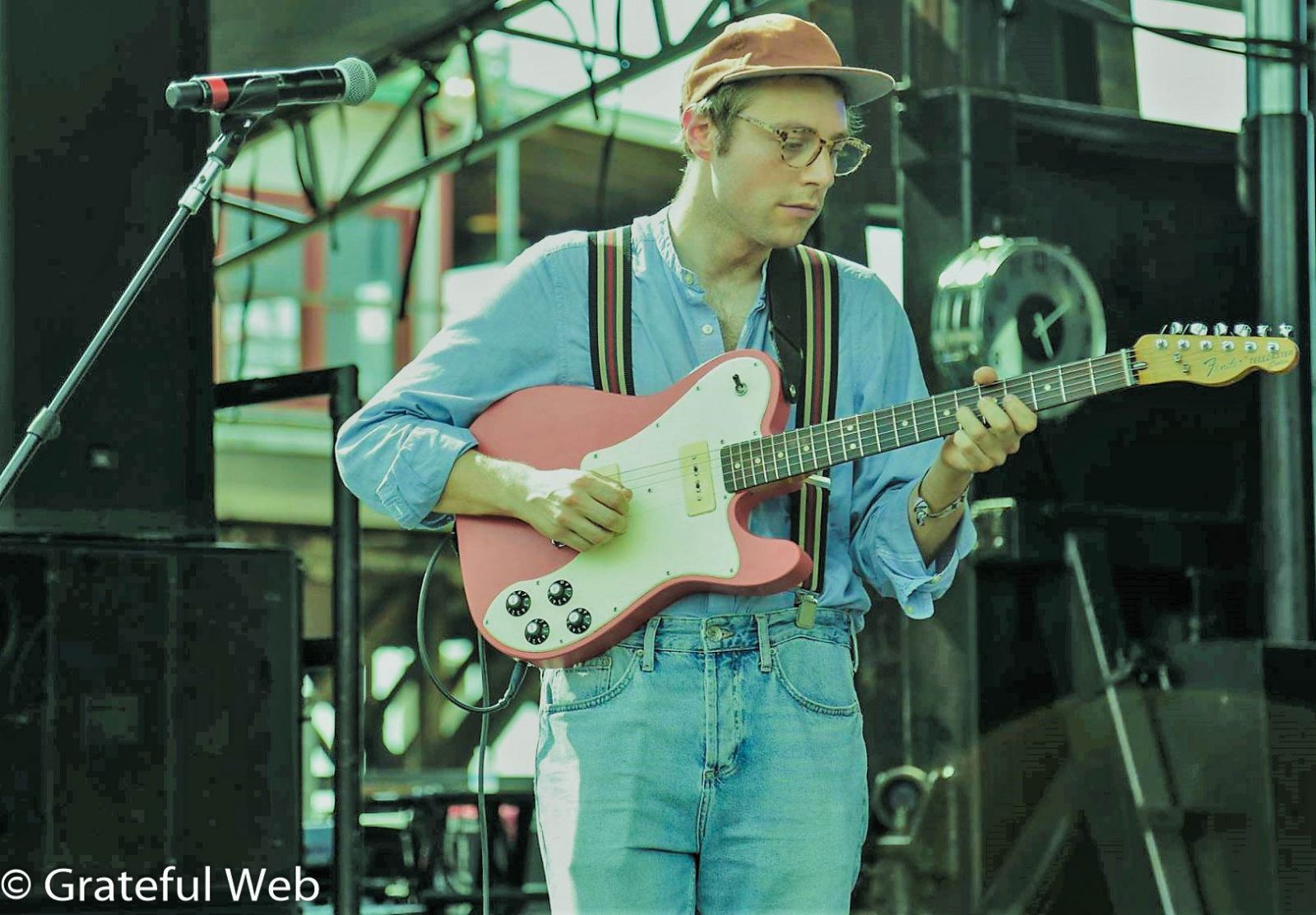 Real Estate is currently touring in support of their fourth full-length album In Mind. The new album is a powerful leap forward, shifting their focus from previous themes about teenage suburbia and into a more mature and adult centered writing. During the festival Real Estate leaned heavily on In Mind playing many of the new tracks including: "Darling", "Serve the Sun", and "Stained Glass". More hardcore fans got a double dose of Real Estate when the played the late night show at Headliners Music Hall. Here the band covers more tracks from their previous three albums.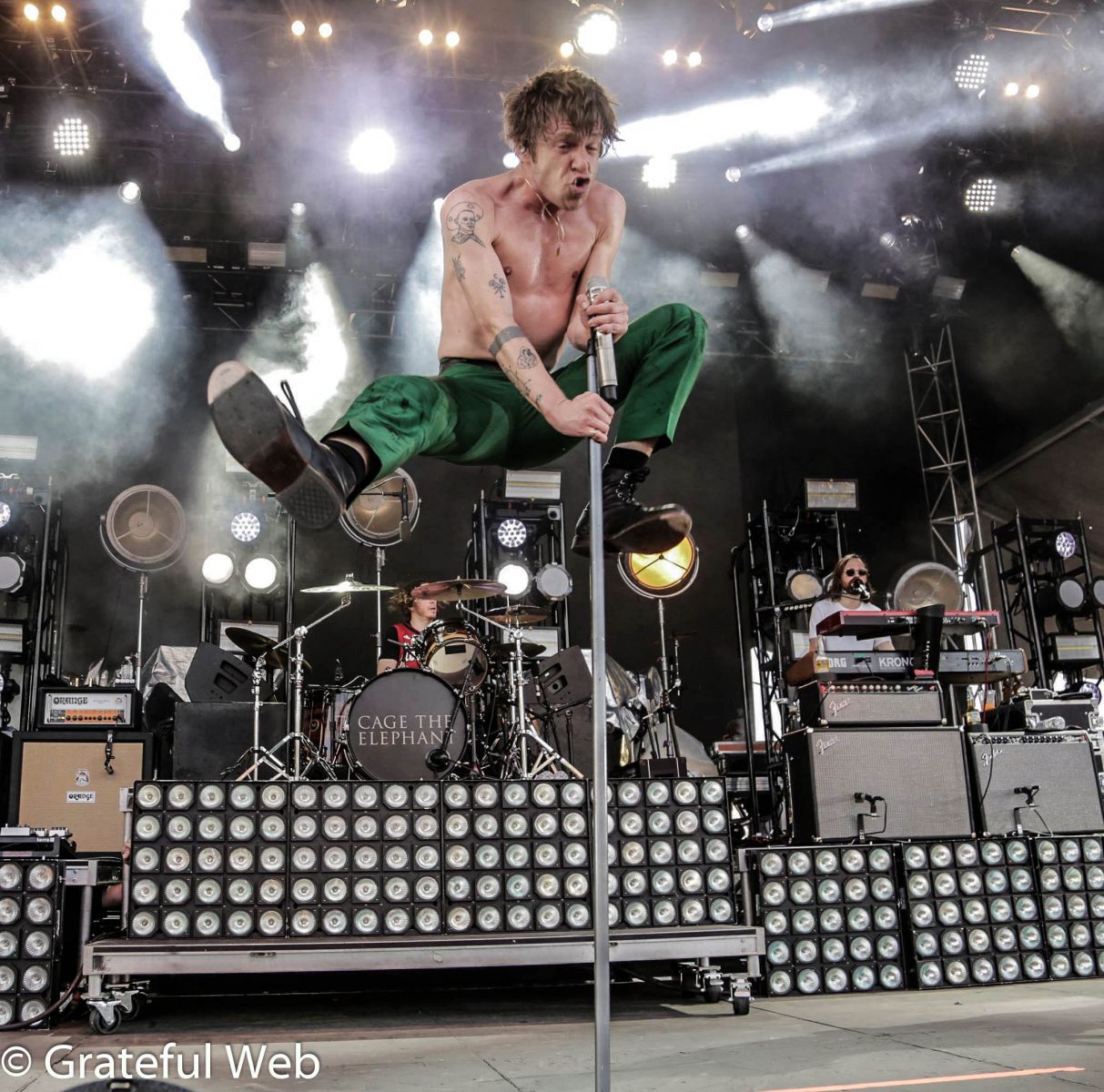 Cage the Elephant is no stranger to Forecastle. They have played the festival many times in virtually every timeslot on every stage. Lead singer Matt Shultz came out wearing a full green suit and jumped right into his Mick Jagger meets Anthony Kiedis dance moves. Unfortunately, the on stage swagger was overshadowed by a busted speaker that severely impacted the set.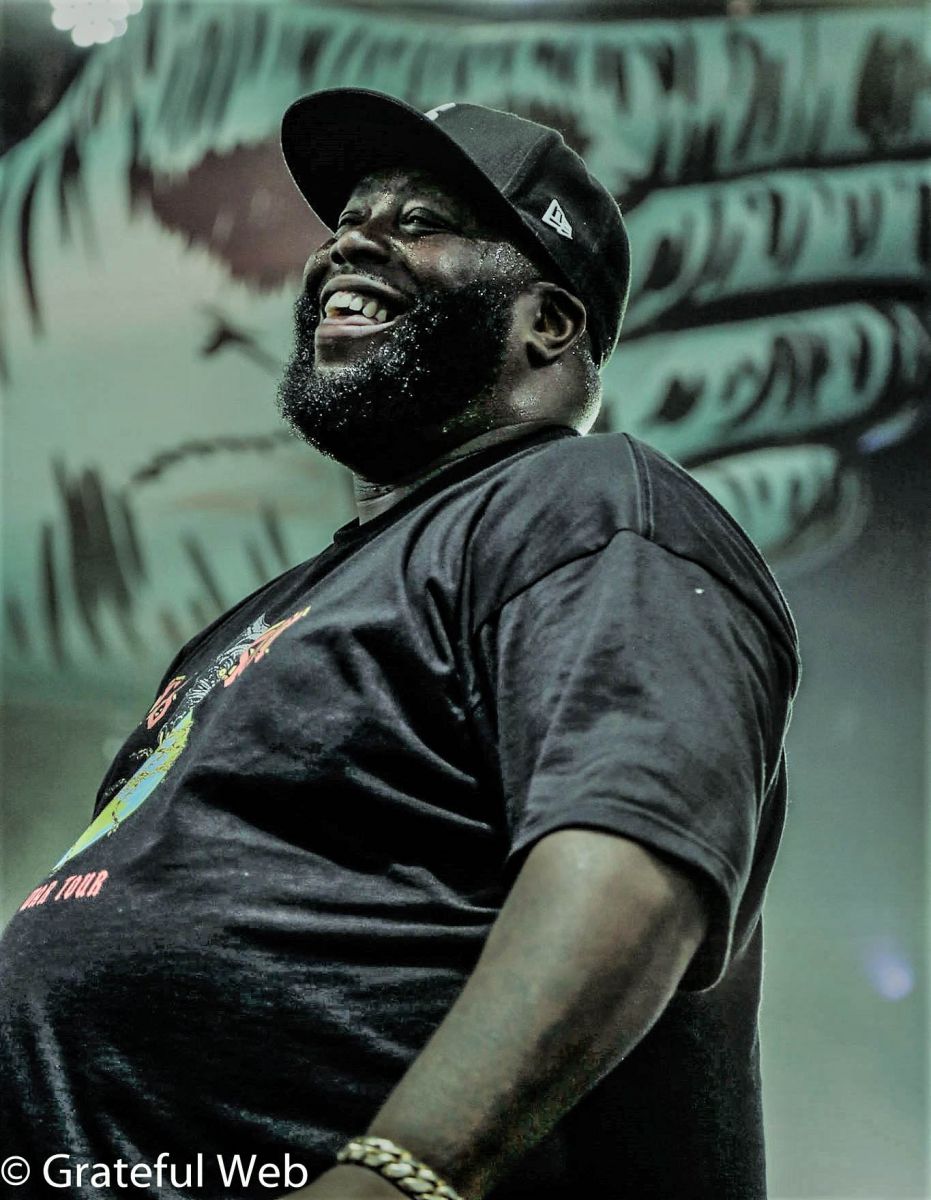 Super-duo Run the Jewels featuring rappers El-P and Killer Mike returned to Forecastle in support of their third album Run the Jewels 3. The album is as hard hitting musically as it is lyrically. The socially conscious album covers everything from police brutality to the artists own struggles with morality. At the Boom Stage on Friday night Run the Jewels walked out with all smiles to Queen's "We are the Champions". The duo quickly jumped into "Talk to Me" off the new album and only stopped briefly to joke with the crowd between songs. The seventeen song set left fans sweaty and exhausted after the long day.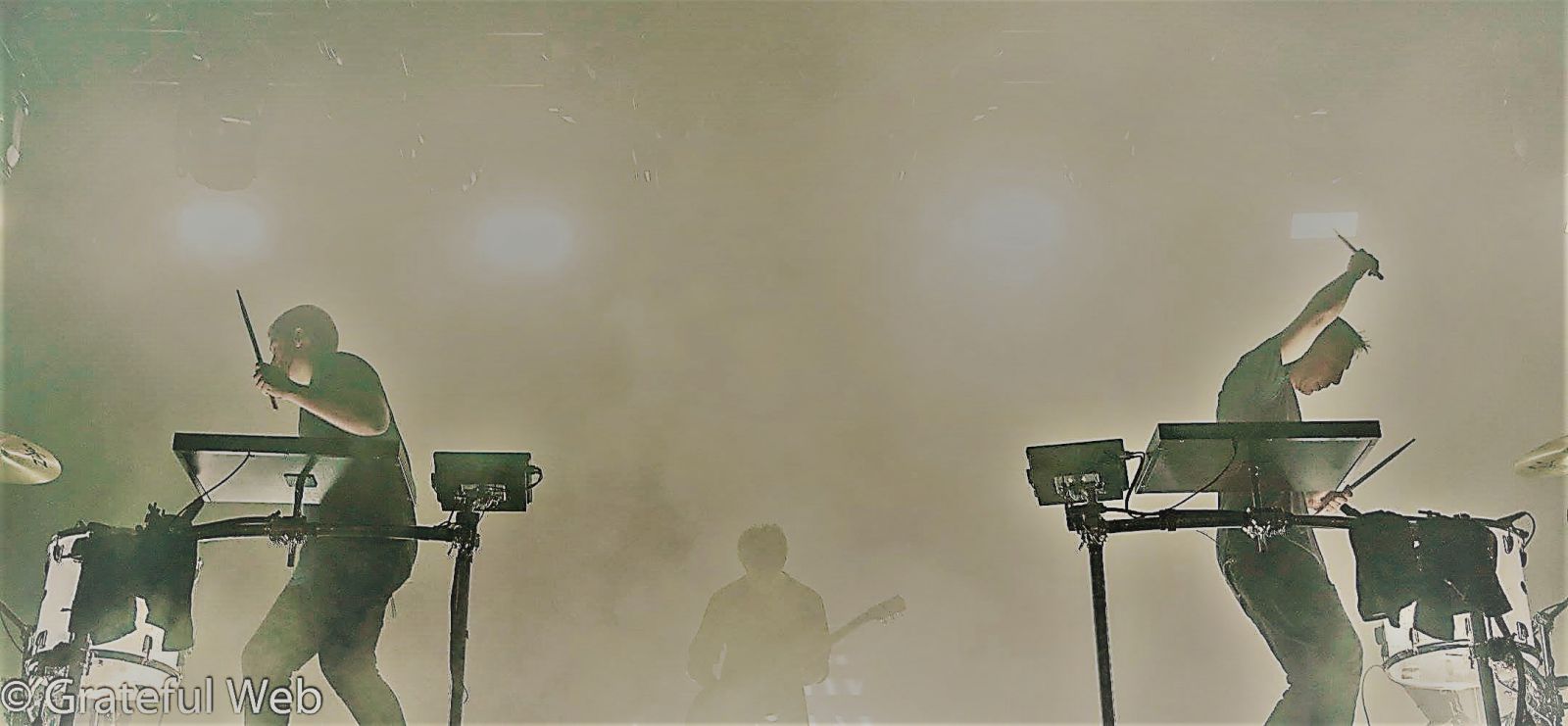 Friday night's headlining act came from another super-duo: Odesza. This Seattle duo formed in 2012, members Harrison Mills and Clayton Knight during their senior year of college. Since then they have put out three albums and are quickly rising to the top of the indie-electronica scene. Their set was composed of many songs off their most recent album, In Return and they had a light show that illuminated the crowd.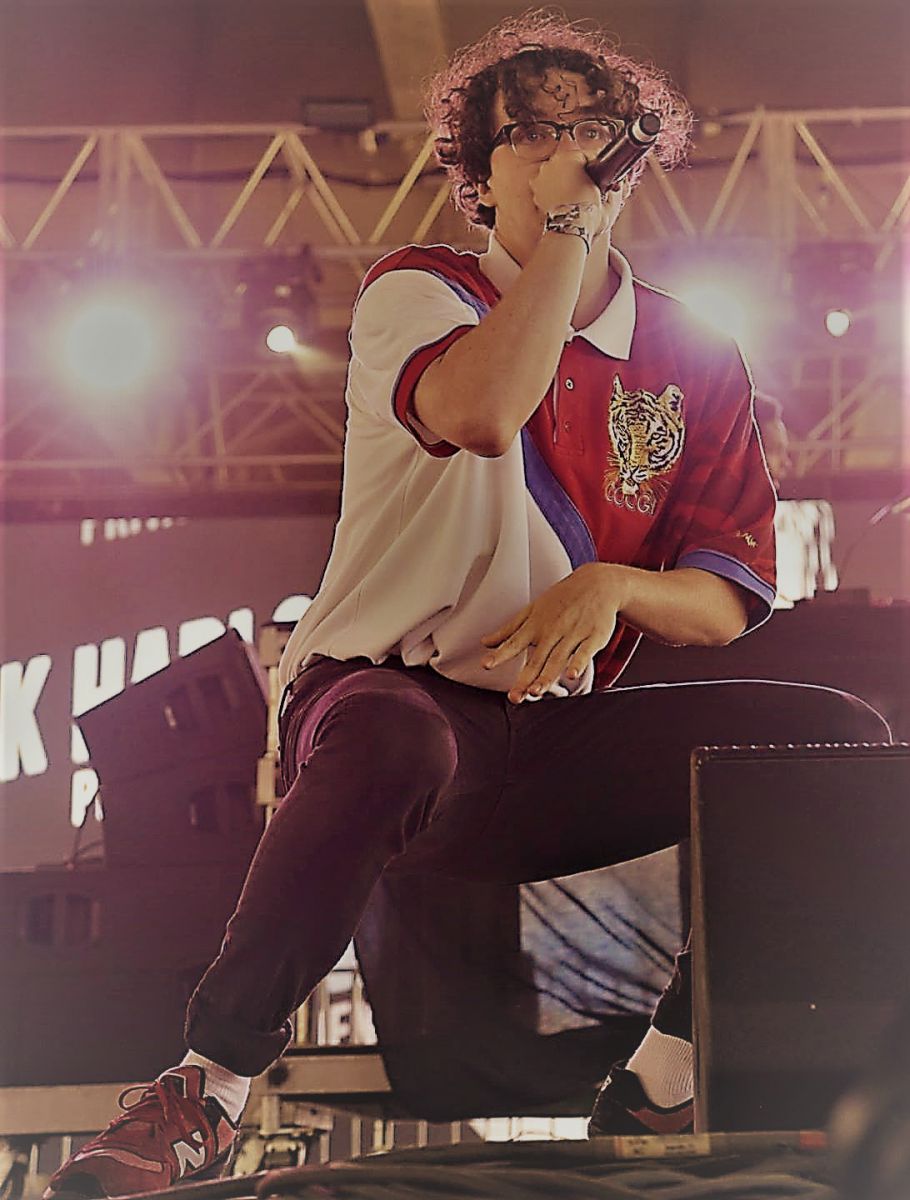 Another local musician took the Forecastle stage on a blistering Saturday afternoon. At only eighteen years old, Jack Harlow came out and stunned fans. Looking like a travel sized Kyle Moony from Saturday Night Live, Harlow put his high energy flow on display. He built the majority of his following on Soundcloud and YouTube while he was in high school and now that he has graduated he is going be putting all his efforts into his music career. Check out the songs "Ice Cream" and "Got Me Thinking."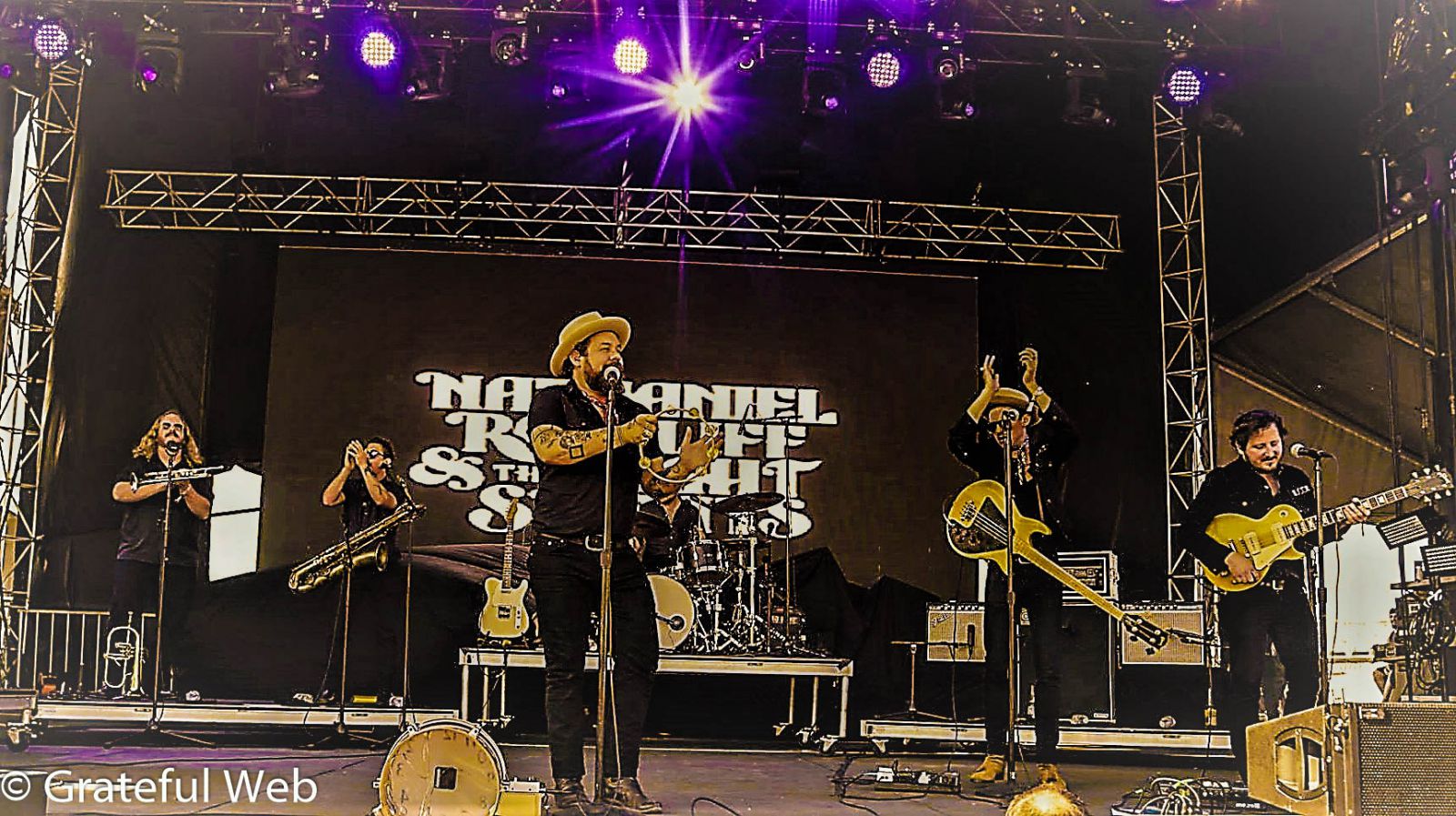 The Denver, Colorado based group Nathaniel Rateliff & the Night Sweats found mass success last year with their single "S.O.B." that showed up on pop radio and multiple television commercials. What is impressive about this group is that every song on their debut album is of the same level of quality. Even the new songs off their just released A Little Something More From are instantaneously enjoyable. There are nine members in total, and each one is working to contribute to the sounds that are undeniably soulful. The humility of the band was also very moving. Virtually every member took turns thanking the crowd for their show of support.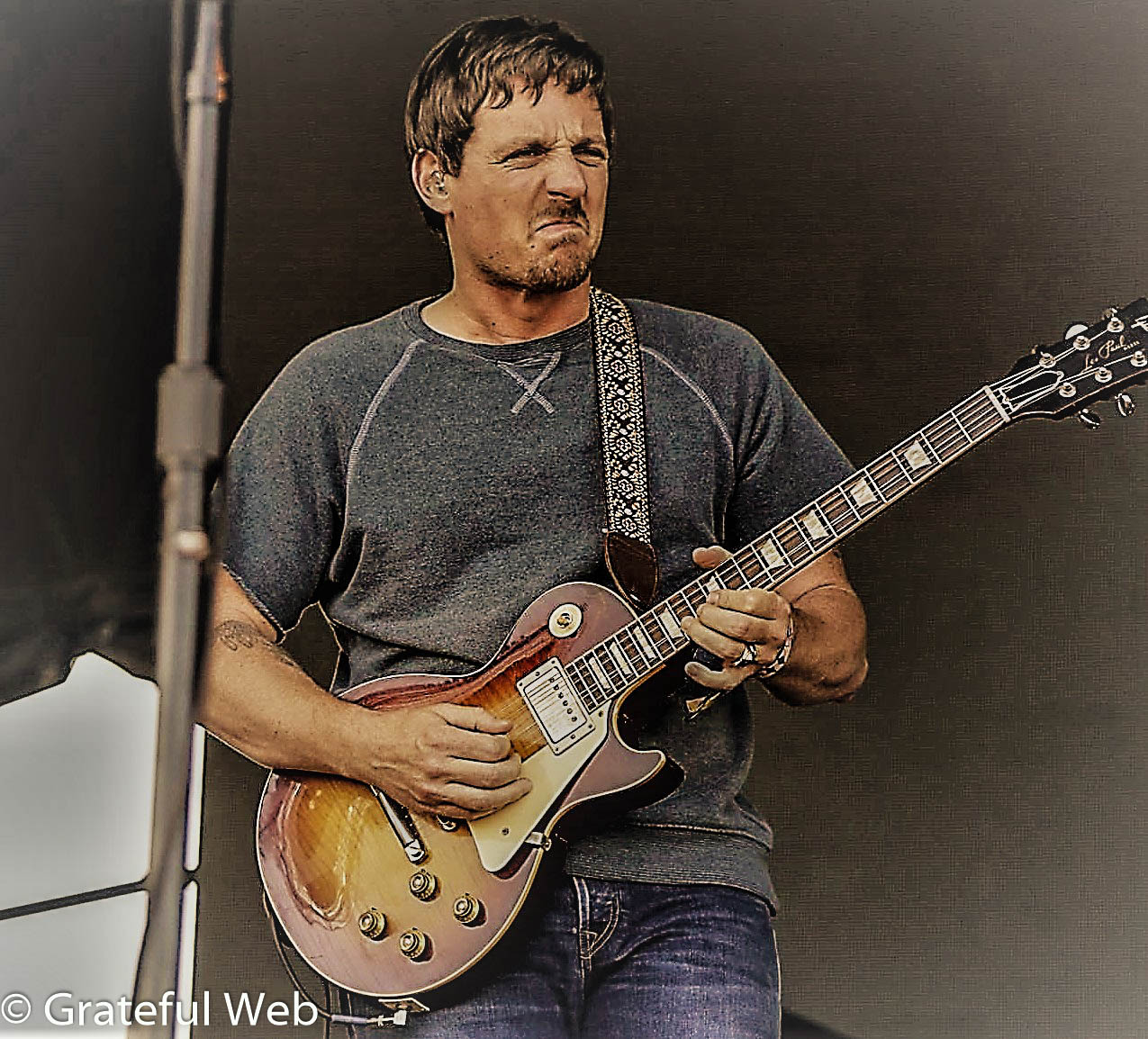 Sturgill Simpson came out donning a Bill Belichick-esk cut off sweatshirt in the hot Kentucky sun. Although he is rooted in country on his newest release, he tended to explore different genres. He admits that he wanted to combine all of his favorite genres of music on A Sailor's Guide to Earth including R&B, Motown, and rock. Watching Simpson and his large band you can see that he is not afraid to move away from country and impressively makes each of these genres his own.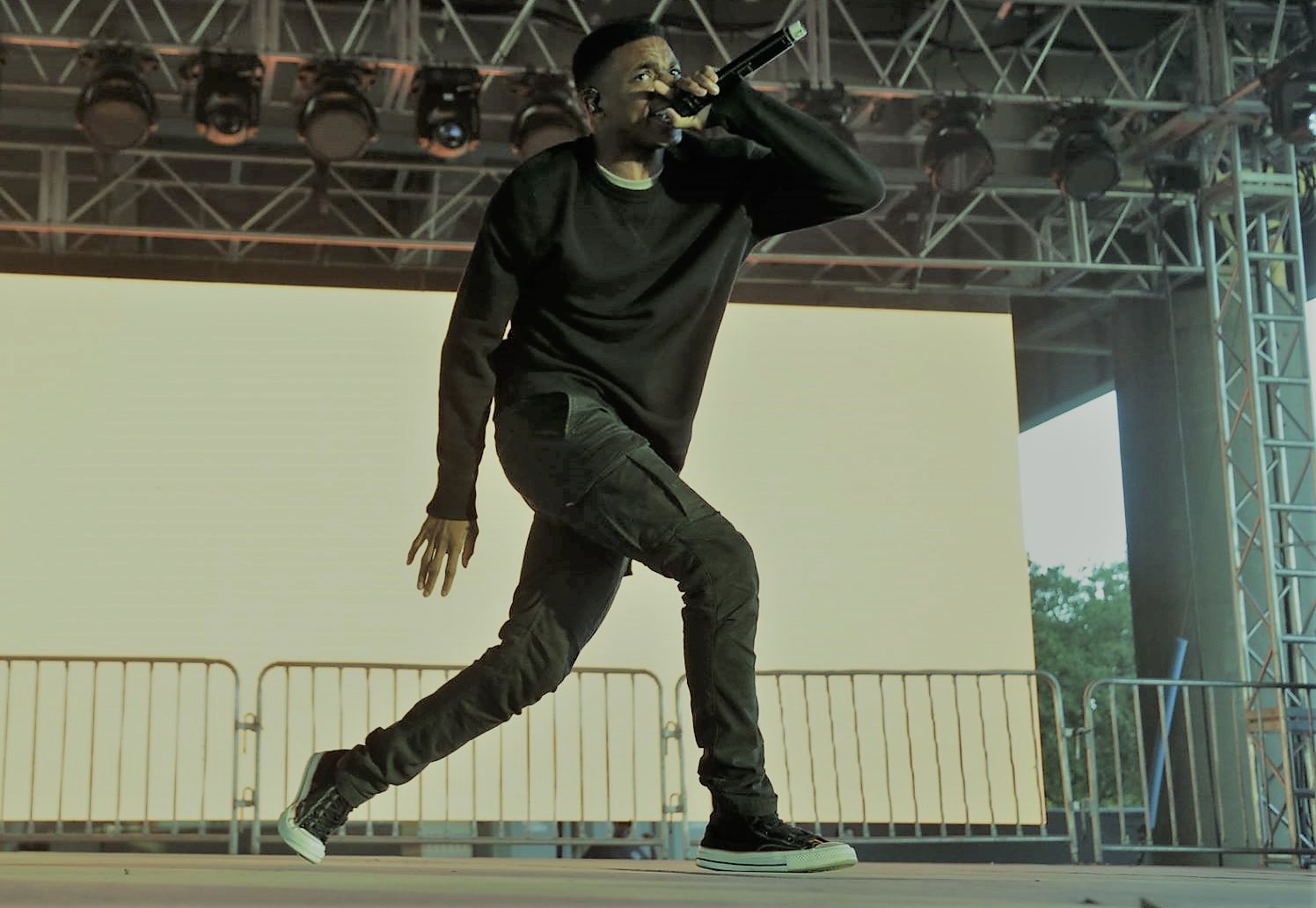 As the sun set, hip-hop artist Vince Staples took to the Ocean stage. Although poetically he is similar to Kendrick Lamar, he has his own unique style. His 2016 release Prima Donna is-threw bombastic mix of samples ranging from Outkast to his own acapella version of "Let it Shine". Staples had everyone moving, captivating a crowd with only a microphone and an orange screen.
Saturday night's headliner was a reunited LCD Soundsystem that rocked the waterfront. Playing a set that comprised of many hits such as "Daft Punk is Playing at my House" and "Dance Yrself Clean" LCD Soundsystem proved that they are still the best dance band around. Their fifteen song set ended with "Yeah" and front man James Murphy telling the crowd, "This marks our first-ever encore at a festival!"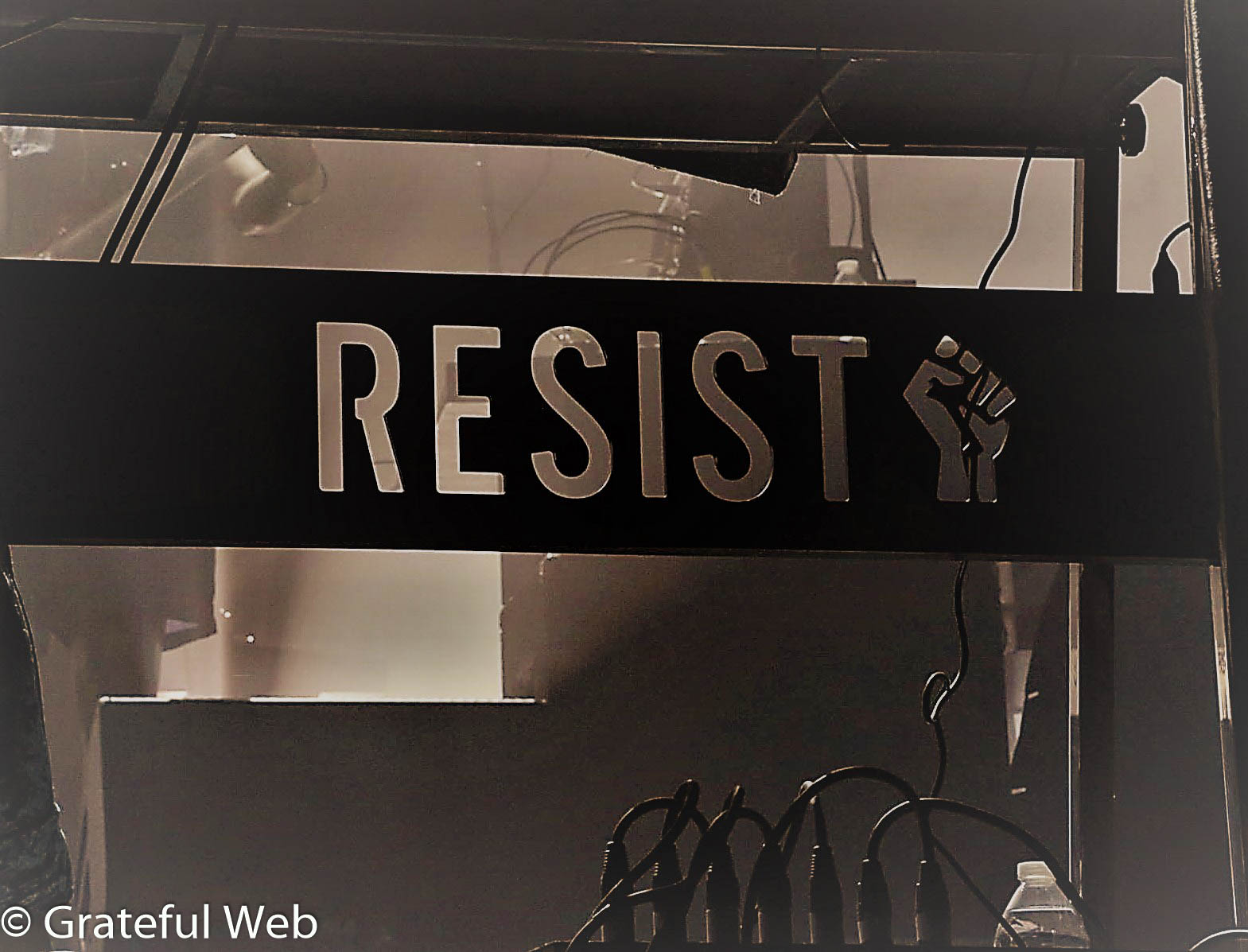 Kendrick Lamar is to Vince Staples as Childish Gambino is to Pell. Jared Pellerin aka. Pell was forced to move from Jackson, Mississippi during the aftermath of Hurricane Katrina. He was only able to leave with the music culture he grew up with. Channeling his roots, he released the album Floating While Dreaming in 2014. Since then it is apparent that he has been honing his craft. Playing for a smaller crowd early Sunday afternoon, Pell gave it his all, even coming up to talk to fans sweaty from the show. Look out for Pell; he will be a name that you hear again.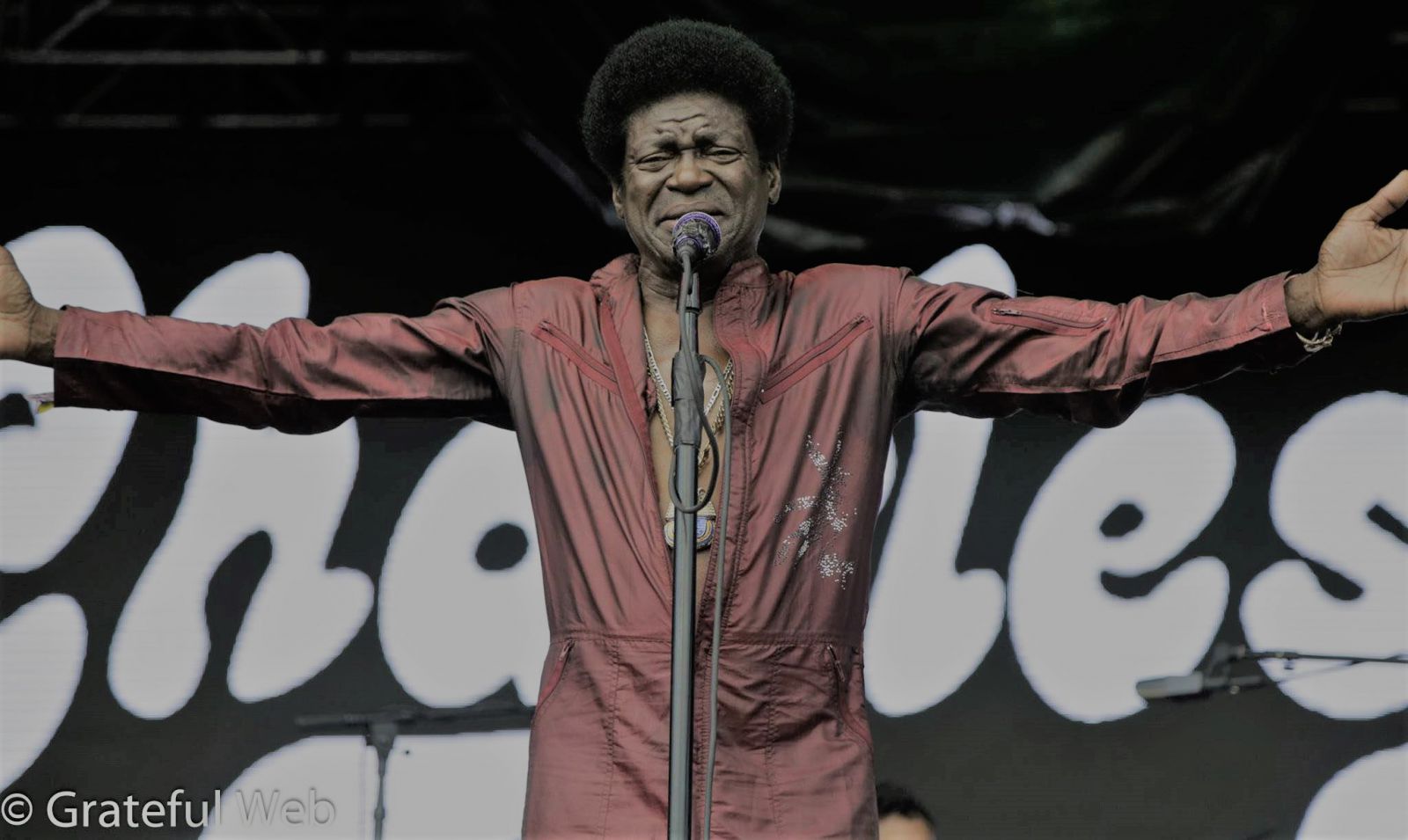 Charles Bradley makes James Brown look like Steve Urkel. Nicknamed "The Screaming Eagle of Soul," Charles Bradley's story of musical success has not been an easy path. Living in poverty for most of his youth and working odd jobs for most of his adulthood, the 68-year-old soul singer sure takes appreciation for what he has now. Spreading the love throughout his set, accompanied by a wardrobe change, Bradley didn't let the hot day keep him from giving back to his fans. He closed the set with his Black Sabbath cover of "Changes".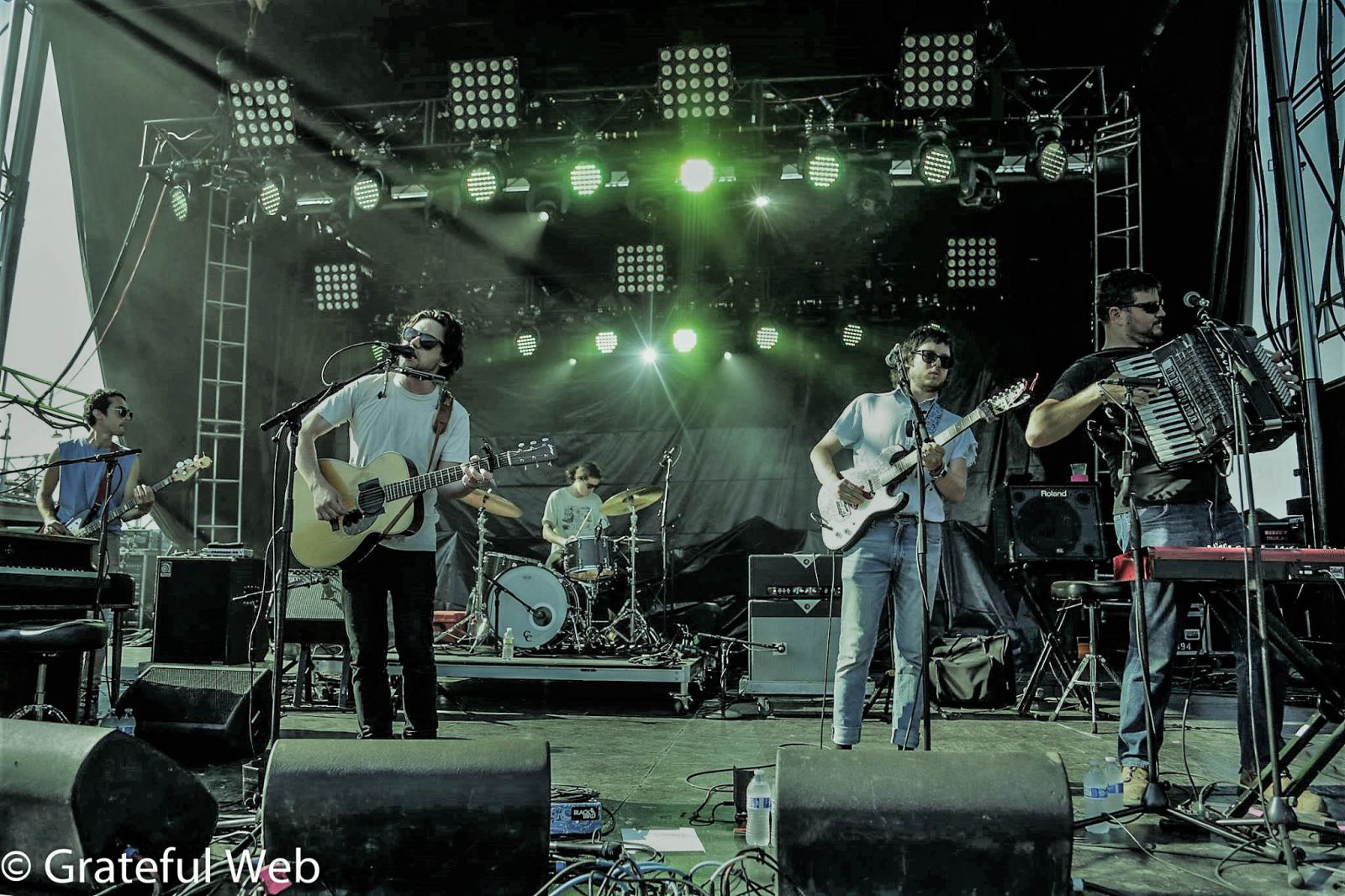 With what may prove to be the most well-written album of 2017 Conor Oberst came to Forecastle in support of Salutations. He ripped through an impressive set composed of several songs off the new album including "After Thought," "Too Late to Fixate," and the title track "Salutations." The set was also filled with several songs by his alter ego Bright Eyes including "Well Whisky," "Four Winds," and "Southern State." Oberst showed off his versatility by switching from the piano to guitar with ease between tracks helping the setting sun fall on the last day of the festival.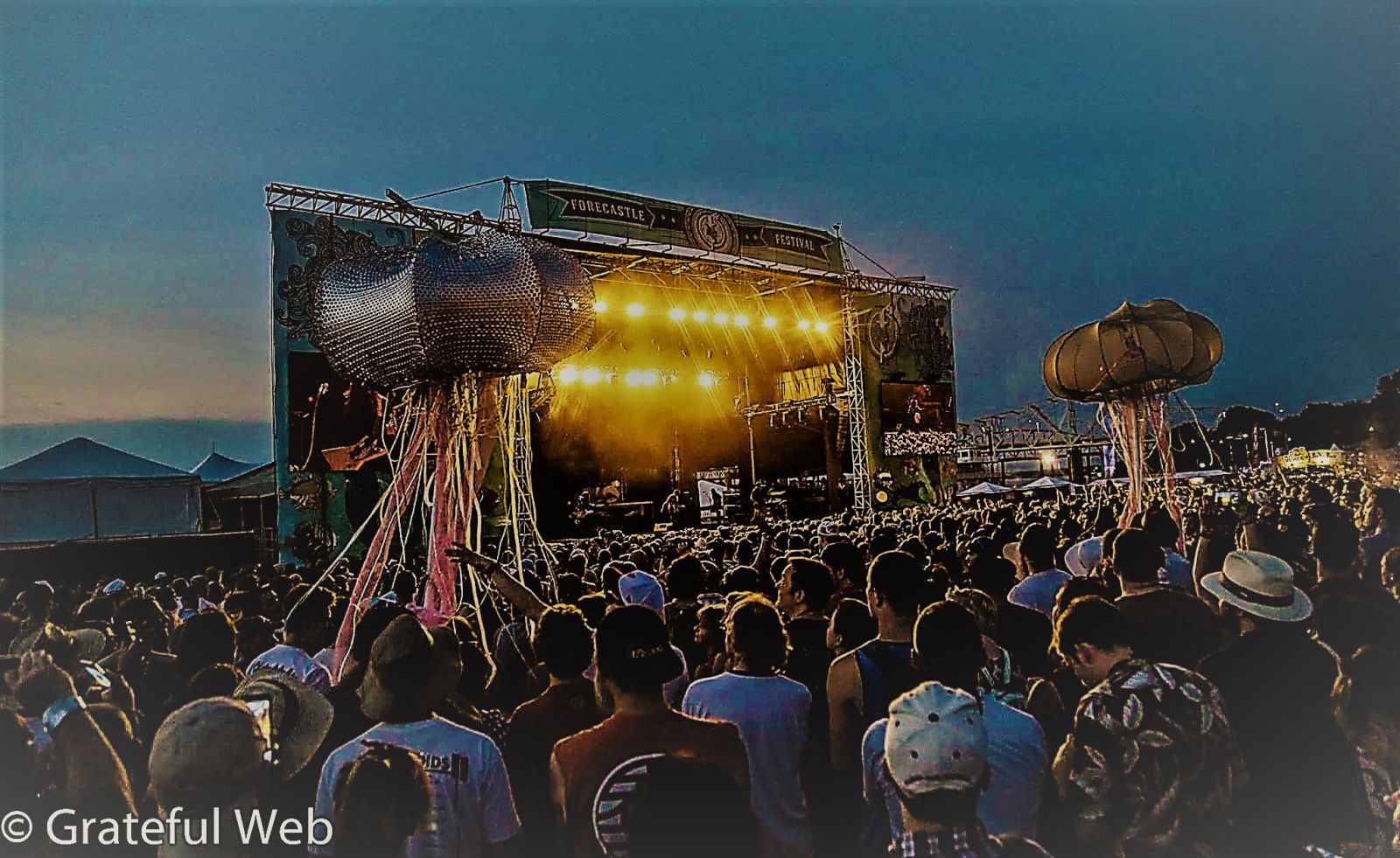 Weezer worked Sunday night to close out Forecastle and bridge the fan-age-gap. Throughout the weekend it was apparent when looking at the crowds, who and what genre were popular to who, when. Impressively, Weezer put out their first album (fans collectively call this self-titled album "The Blue Album" because the cover is blue) in 1994 and had several other hits throughout the 2000s. It was apparent in the faces of crowd goers that everyone was going to show up to support Weezer and teen angst was going to be the common denominator. Fans who were teenagers when the "Blue Album" came out, and fans who are teenagers now, all sang along in beautiful nerd-rock harmony. The band didn't disappoint either, playing many songs from their first album such as "My Name Is Jonas," "Buddy Holly," and "Undone – The Sweater Song" and their later hits "Island in the Sun" and "Beverly Hills." They even through in a cover of Outkast's "Hey Ya!" that got everyone moving as the 2017 Forecastle Festival came to a close.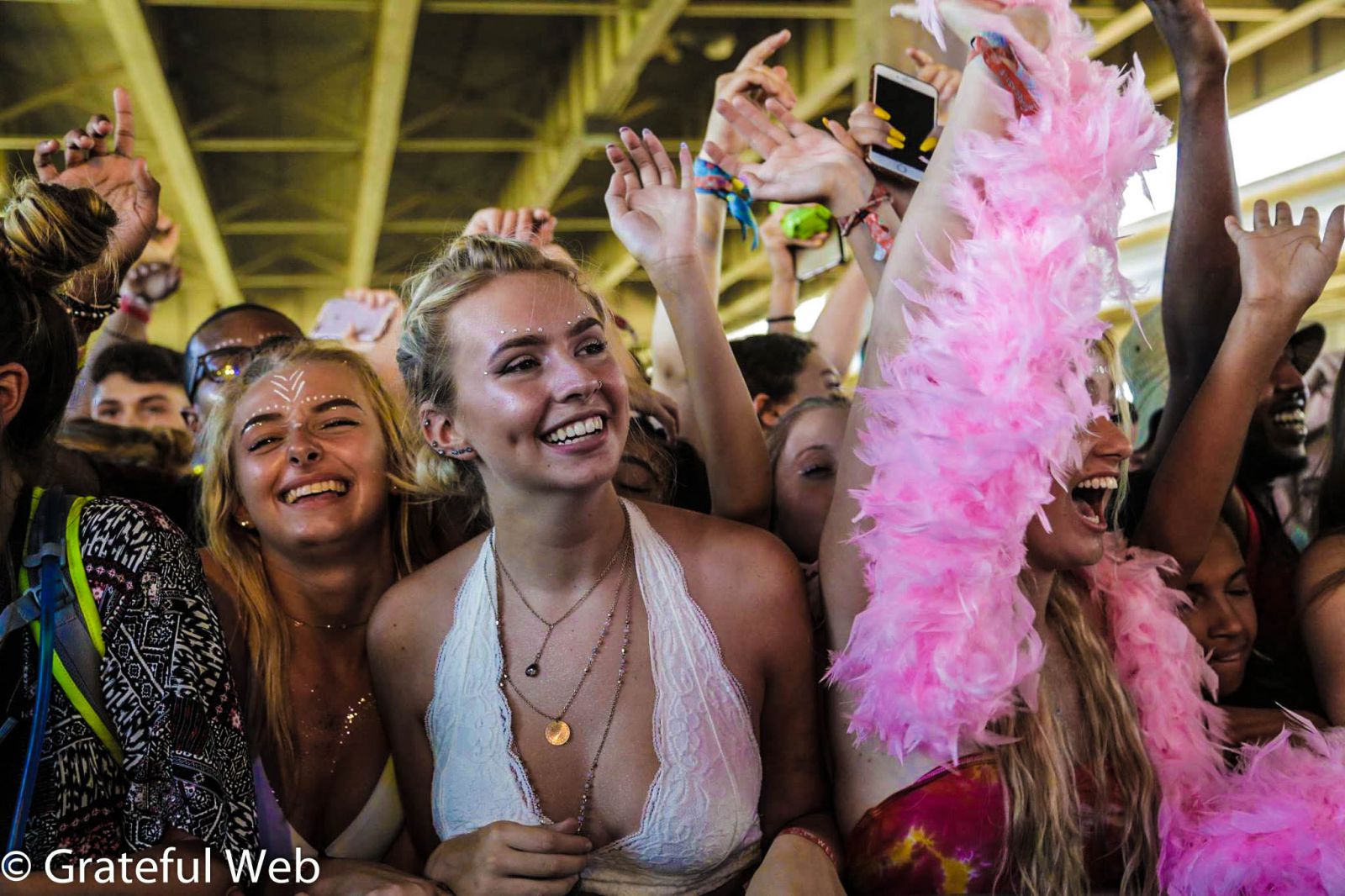 Check out more photos from Forecastle 2017.