Born in Louisiana but living in Baltimore, MD, Miles Gannett is making us rethink what it means to be an Americana artist. This rethinking is good. On his new album, Meridian, we're hearing a combination of hard driving bluegrass, as well as great folky songwriting. There's some jam moments, too. And it's all Americana. It's all rooted in the tradition of great lyrics paired with top tier instrumentation by great players. The first single and title track, "Meridian" is available for listening by clicking the Soundcloud link below.
GW: Miles, welcome. Thanks for chatting with us.  Your new album, Meridian, is named after a tiny town in Mississippi. Home to Jimmie Rogers. This town must have made quite the impression on you. Talk to us about what you felt while in Meridian. And why you had to name the album after this city.
Miles: My experience in Meridian was pretty surreal. My wife Arielle and I ended up there waiting out a storm when we were driving back to Maryland from my home state of Louisiana. We parked right in front of a statue of Rodgers—I didn't know he was from there before. I thought the town was beautiful. There were really friendly people who were happy to chat with us. That's where the line in the title track about "there's still time to make conversation in the checkout line" came from; that literally happened to us at a small cafe. The line about "free gasoline" was true, too: a local church had bought gas for the town, and cars were all lined up. Probably the most interesting thing was all the beautiful architecture that seemed to be left in a state of decay. That's what really inspired me to research the history of the town and come up with all the other details that became the lyrics of song. I named the album "Meridian" partially because the word means "midday" and by extension, "the high point of a civilization." I thought it was fitting because my songs draw inspiration from a bygone "Golden Age" (or ages) of American music.
GW: You're based in Baltimore, MD. What do you love creatively-speaking about Baltimore? What's the scene like? What bands or artists in Baltimore are you excited about/we should know about?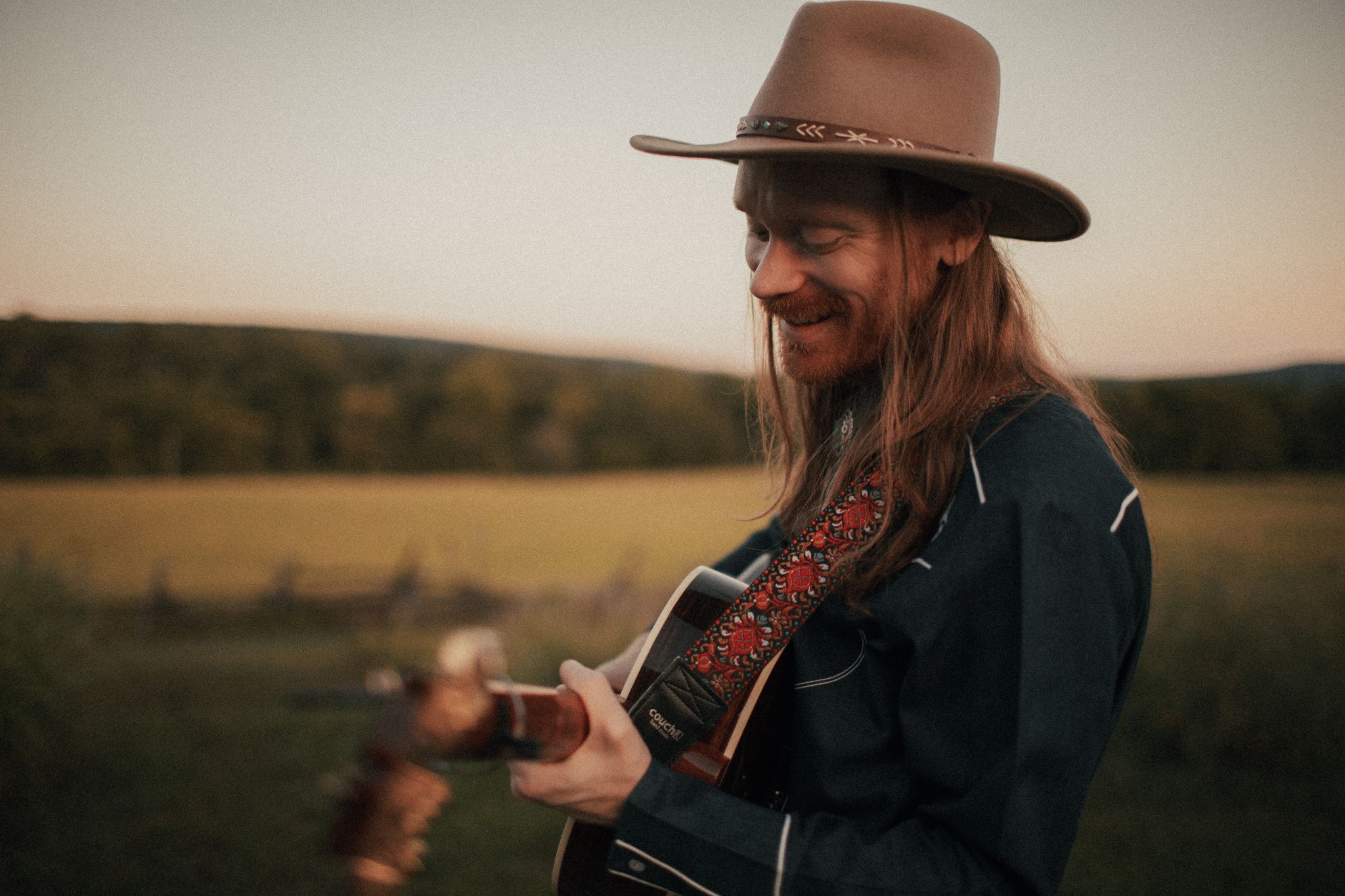 Miles: The scene in and around Baltimore is really cool. There are lots of people making very creative music, and musicians here really like to collaborate, often across genre lines. It's much more of an artsy scene than anything commercial going on. You can find excellent bluegrass, hip hop, R&B, folk, psychedelic and jam rock, EDM, and experimental music here. Some artists I recommend checking out are Fractal Cat (shameless plug of my psych rock band), Doc Pine and the Respect He Deserves, Zane Campbell, Jonathan Gilmore and the Experience, Letitia VanSant, Brooks Long, Quinton Randall, Dave Heumann and Arbouretum, Marian McLaughlin, The Dirty Grass Players, and Conor and the Wild Hunt.
GW: Describe your songwriting process. Where do you start, how do you know when a song is done?
Miles: I usually hear a melody in my head, often with a little snippet of the lyrics. Sometimes that happens in a dream, and I wake up and write it, which I think is something that I don't understand but which really fascinates me. Then I figure out the chords on my guitar, or sometimes on a different instrument. The music is usually finished before the lyrics. I know a song is finished once I edit the lyrics and am satisfied with the way they read.
GW: Who are your favorite songwriters? And why?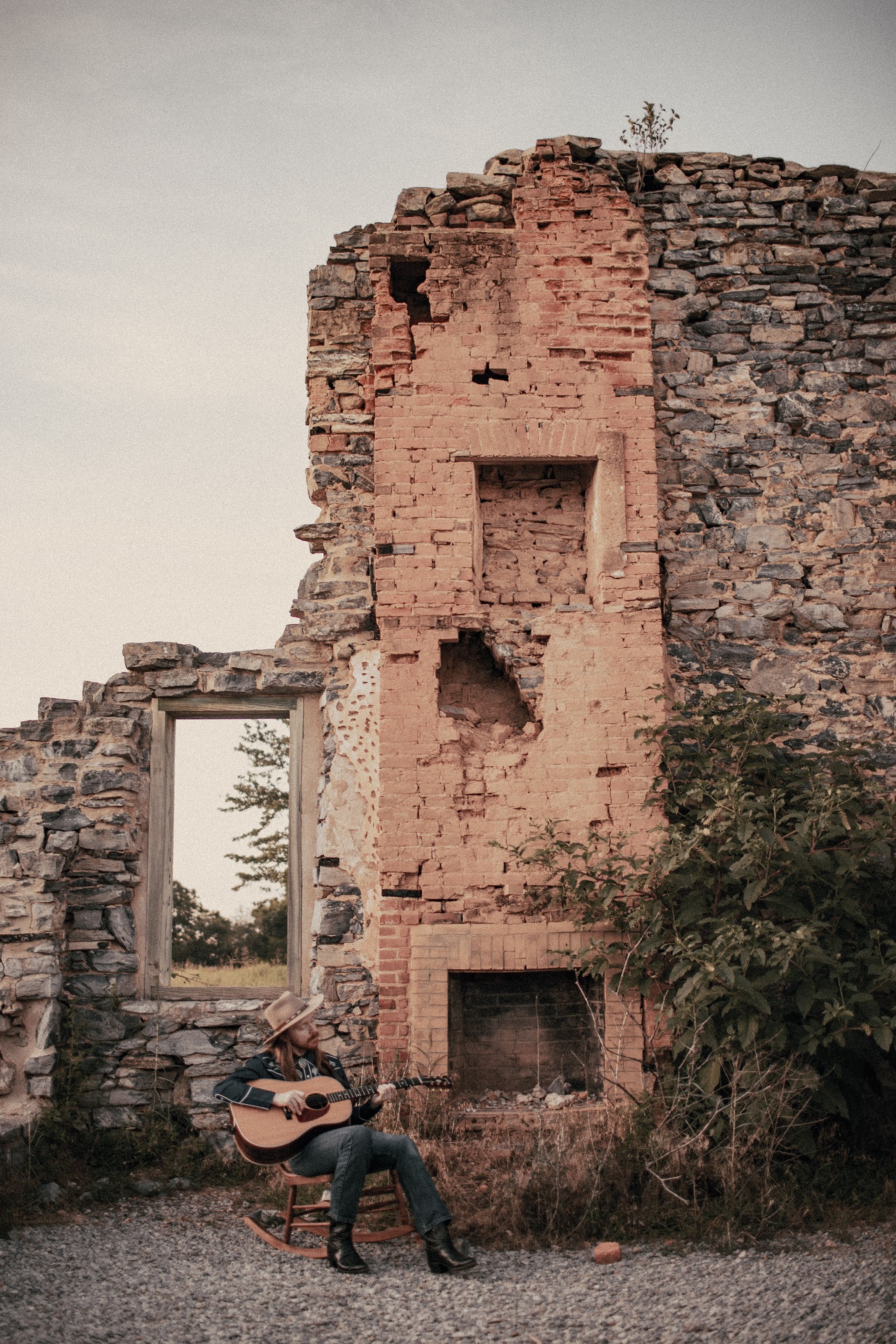 Miles: Some of my favorite songwriters these days are Townes Van Zandt, John Prine, Willie Nelson, and Leonard Cohen, all of whom I love for their lyricism and melodies. Jason Isbell, Brandi Carlile, and Gillian Welch are some more modern favorites. Some other songwriters who had a big influence on me are Buddy Holly, Chuck Berry, The Beatles, Smokey Robinson, Syd Barrett, and Kevin Ayers.
GW: What's one song you wish you had written?
Miles: "With Care from Someone" by Dillard and Clark.
GW: Talk to us about the Grateful Dead. They were a great blend of bluegrass vibes with rock and roll. Much like how you approached this album, yes?
Miles: Definitely! I would go "furthur" and say that they recognized the common origins of the threads that run through all American music traditions and wove those threads into a psychedelic tapestry, much like what I'm trying to do, but when I do it, it comes out a lot different, I think. When I jam live it can sound a little like the Dead if we're improvising. I love the way they combined bluegrass, country, blues, rock 'n' roll, and John Coltrane-style group improvisation.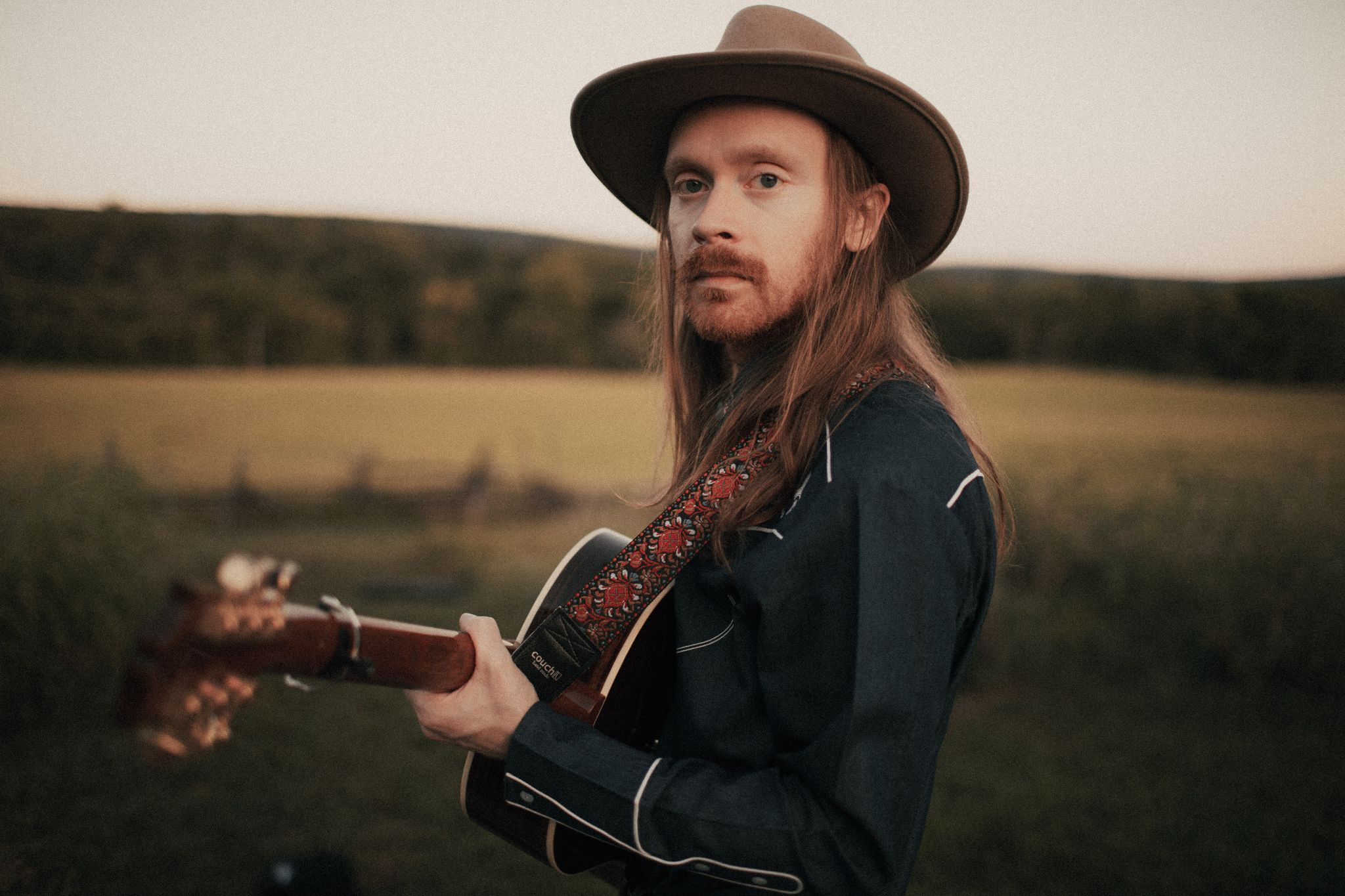 GW: How are you staying creative during quarantine and COVID?
Miles: I was doing regular livestreams for much of last year, and now I'm deep into the writing of my next album.
GW: Talk to us about the song "Short Haired Willie," one of our favorites on the record. Where did this song come from?
Miles: I'm a bit of a Willie Nelson fanatic, and I especially love his early songs, from back when he was "short haired." I was reading about his struggles trying to fit into the Nashville scene, and the song came into my head randomly one day. I was thinking, "this is weird—a song about Willie Nelson that sounds like Little Richard or The Coasters or something," but when my buddy Doc Pine came up with the clawhammer banjo part, it suddenly made sense.
GW: What do you hope people take away from this album after listening?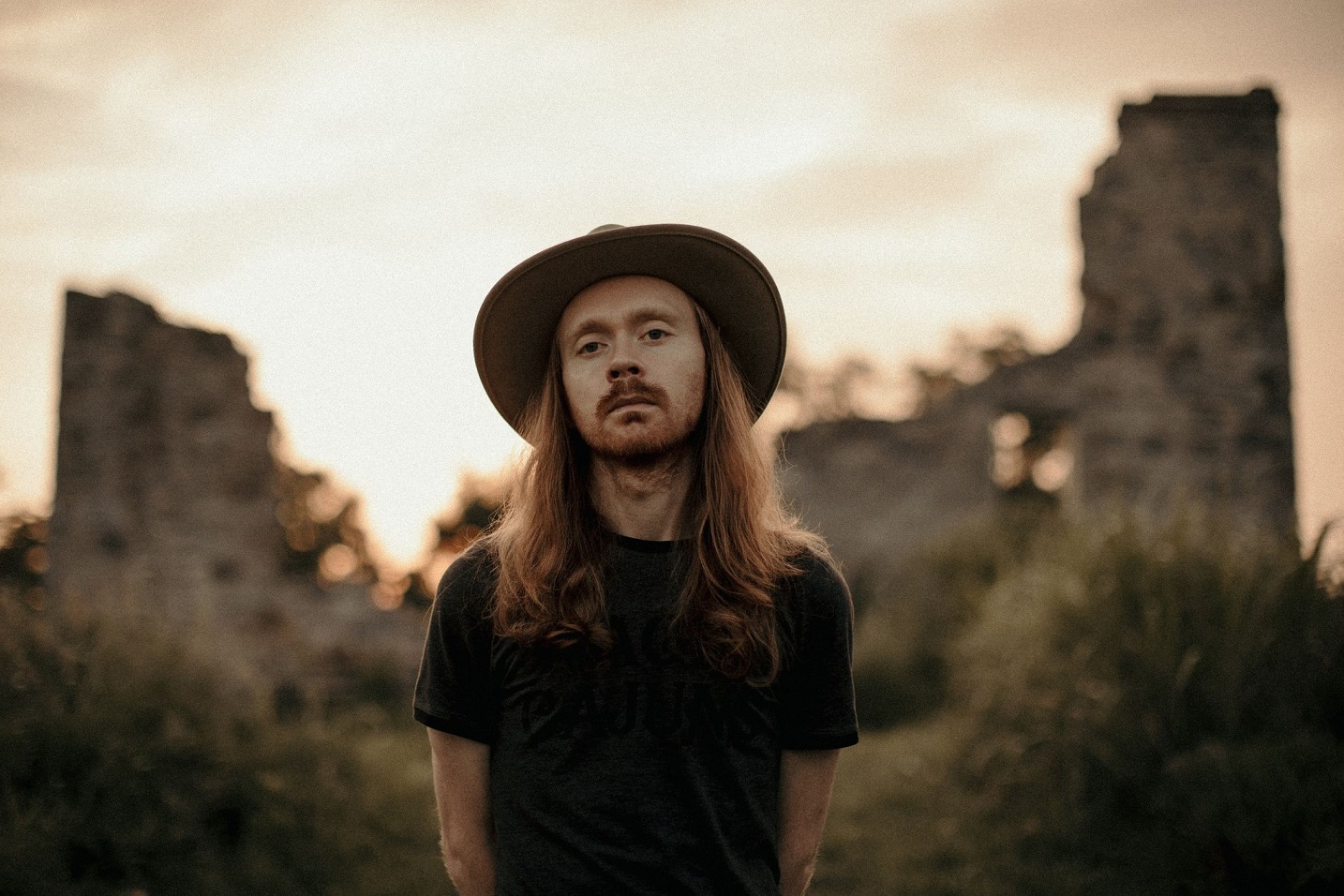 Miles: I hope they can relate to the songs, maybe see some of their own experiences in them. Maybe there are some stories in these songs that aren't common in country music, so maybe they'll speak to some people who might otherwise feel alienated from the genre. I really just hope it makes people feel something.
GW: "Spores on the Grass" is especially spicy! Who is that playing fiddle at the opening? Who else is on the track?
Miles: Thanks! That fiddle is played by my longtime friend and collaborator Sean P. Finn. Sean's a multi-instrumentalist and producer, and he's kind of my secret weapon. He also plays French horn, trumpet, and a weird Norwegian viola with sympathetic strings called a Hardanger on the album. "Spores" is one of the tracks that's pretty special to me because it features two members of The Seldom Scene: Ron Stewart on banjo and mandolin and Fred Travers on dobro. Joe Martone played the upright bass and begrudgingly agreed to play a bass solo. And I played the guitar.