Fore·cas·tle (f'ok_sol) n. ~ A superstructure at the bow of a ship where the crew is housed. Hard at work in the unruly sea, it is a place workers gather to unwind after a hard day of labor. Simply put, it is a place where people come together.
This year the Forecastle Festival is celebrating its tenth anniversary with headlining acts Bassnectar, Wilco and festival collaborators My Morning Jacket. Straight from Louisville, Kentucky's steamy summer underbelly, this year's Forecastle is setting sail on a new horizon as they team up for the first time with the folks who bring you the annual Bonnaroo Music Festival in Manchester, Tennessee (A/C Entertainment).  Although changing in size and shape, Forecastle is sticking to its roots and keeping it homegrown with local Kentuckians Ben Sollee, Sleeper Agent, Cheyenne Marie Mize and national acts Dr. Dog, Galactic, and Preservation Hall Jazz Band.         
In the past Forecastle Festival has hosted acts such as The Black Keys, Widespread Panic, Avett Brothers, The Flaming Lips, and The Black Crowes. However, it didn't always start out that way. In 2002, J.K. McKnight designated a place and time once a year to bring people together. The plan was elegant: Invite the community to watch musicians perform in front of a backdrop that hosted socially and environmentally conscious activism and art. The first year was a single day affair where the bands played for free and most of the supplies were donated. I would list some acts for you, but I couldn't find them and you wouldn't recognize them anyway. 
Since then Forecastle has not only hosted many nationally known acts but has stuck to its message of arts and activism that makes this festival so unique. Speakers including Robert F. Kennedy Jr. (Riverkeepers), Rob Caughlan (Surfrider Foundation) and Christopher Childs (Greenpeace International) all previously performed. In 2011, The Forecastle Foundation was created to help preserve the final remaining areas of extreme biodiversity that are among the most threatened on the planet.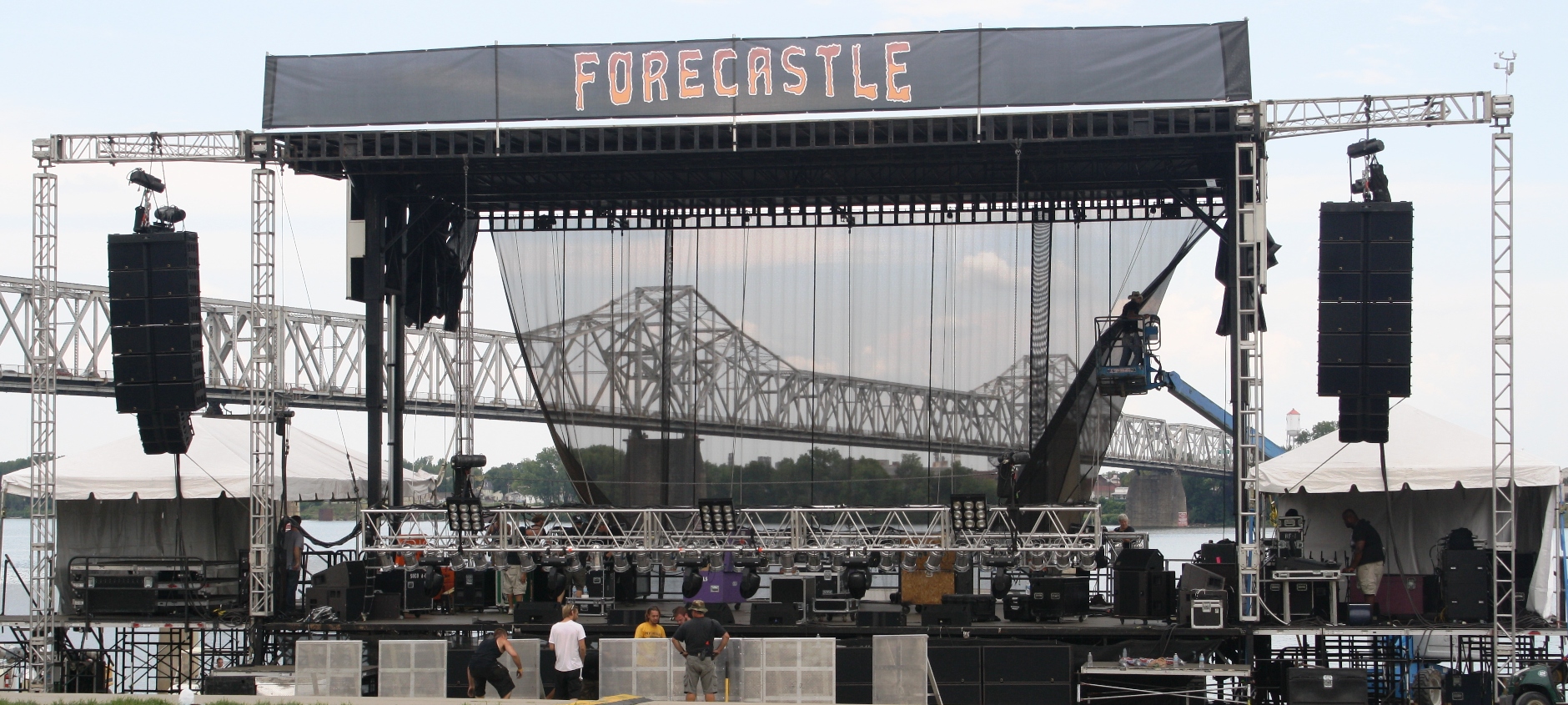 This year's festival promises to be the biggest and best yet. It has expanded to four stages on Louisville's breezy waterfront park and is working in cahoots with hometown heroes My Morning Jacket. Check back for more updates, reviews, and interviews with artists at the festival and follow me on twitter @Greatful4castle.