Alaska's Salmonfest, now in its eighth year, is a shining blossom to the wonderfully charismatic Alaskan music scene.  This August 3rd-5th the salmon run will be on as roughly 9,000 people of strange and exotic ilk make their pilgrimage to the tiny hamlet of Ninilchik, deep in the heart of the Kenai Peninsula.  Boasting sixty-five bands and four stages, Salmonfest, nestled in the pristine environment amidst Cook Inlet and the Ninilchik River, is where musicians from around the globe gather in the name of fish, love, and music.  And while showcasing some of today's biggest stars in the indie, jam-band scene, it's all things Alaskana that is the real draw to this festival.  Hosting some of Alaska's top bands, artists, cuisines, and brew, in a state that's long been world-renowned for its weed, one will quickly find it is the people that make all the difference.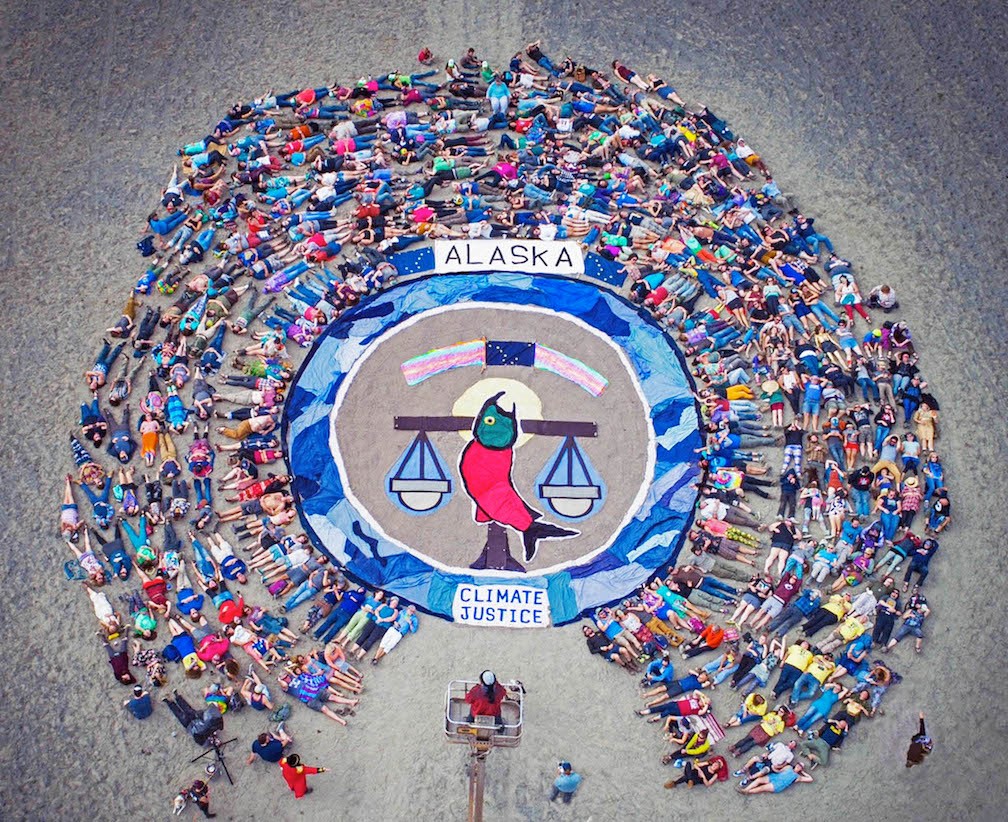 "The thing about Alaska is the individuality of the people, and also the pure environmental kick about being up there," says acoustic sensation Tim Easton, Alaska's adopted son, and Salmonfest ambassador.  Arriving this summer fresh off his new release, Paco & The Melodic Polaroids, Easton is proud to claim, he and Dead enthusiast, Jim Lewin of Great American Taxi, are the only two musicians to play every Salmonfest.  Having come to Alaska seventeen years in a row, Tim speaks fondly of the last frontier.  "The music scene in Alaska is full of amazing musicians who could give a rat's ass about the music business, who just want to play music with their friends, and that's really more enjoyable for everybody."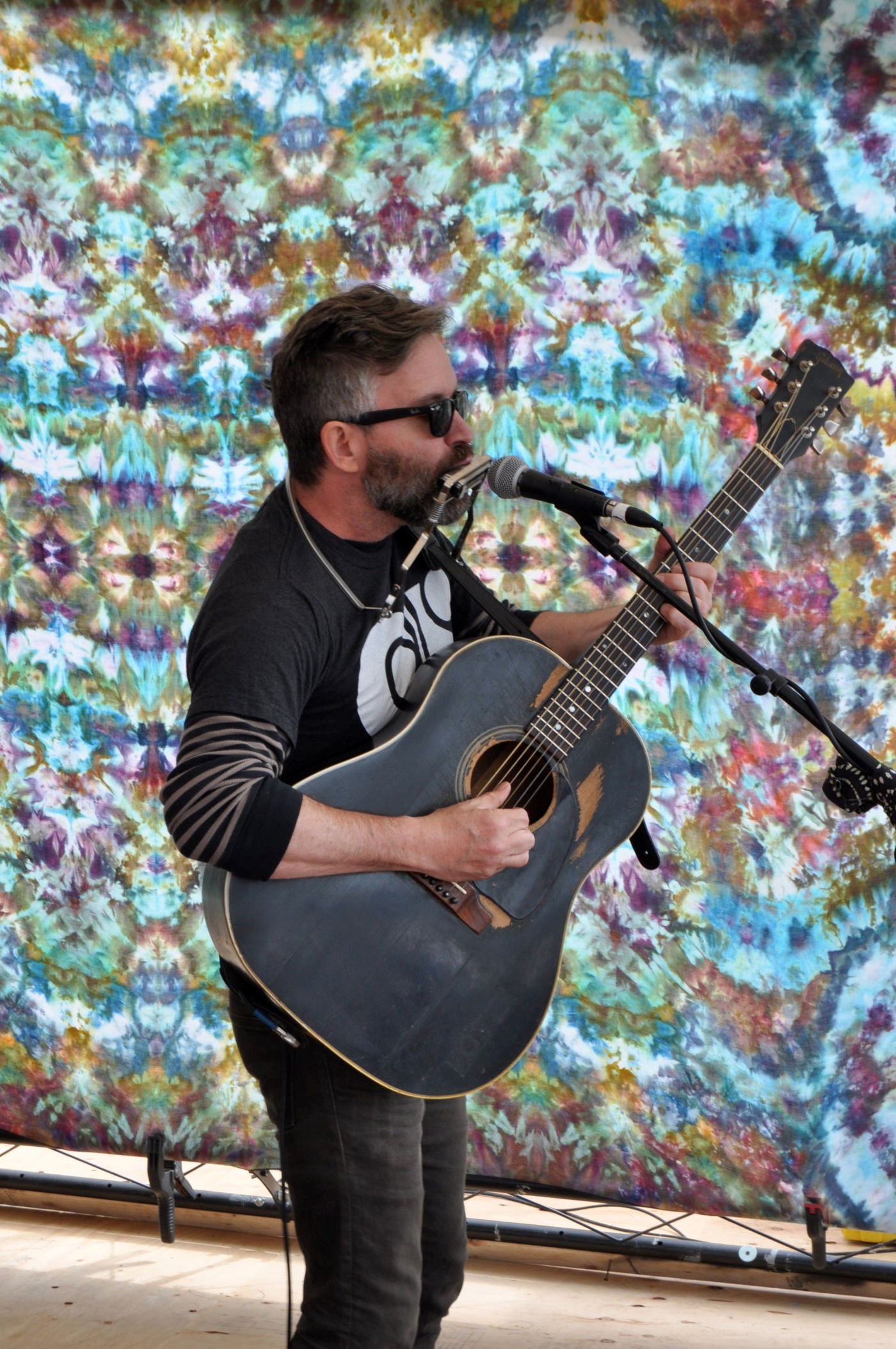 Be warned, taking part in the Alaskan music scene can be life-changing for musicians and bands, as well as its fans, many never leaving the state, or its vibe, once discovered.  Being a land of isolation, Alaska is not a place to import its music, yet being a beauty rich state, she attracts many an instrument carrying adventurer, world traveler, and freedom seeker, whom upon arrival adopt this wilderness life as their own, joyously adding their dream-come-trues and wonder-filled sound to the heartfelt flames of the Alaskan fire.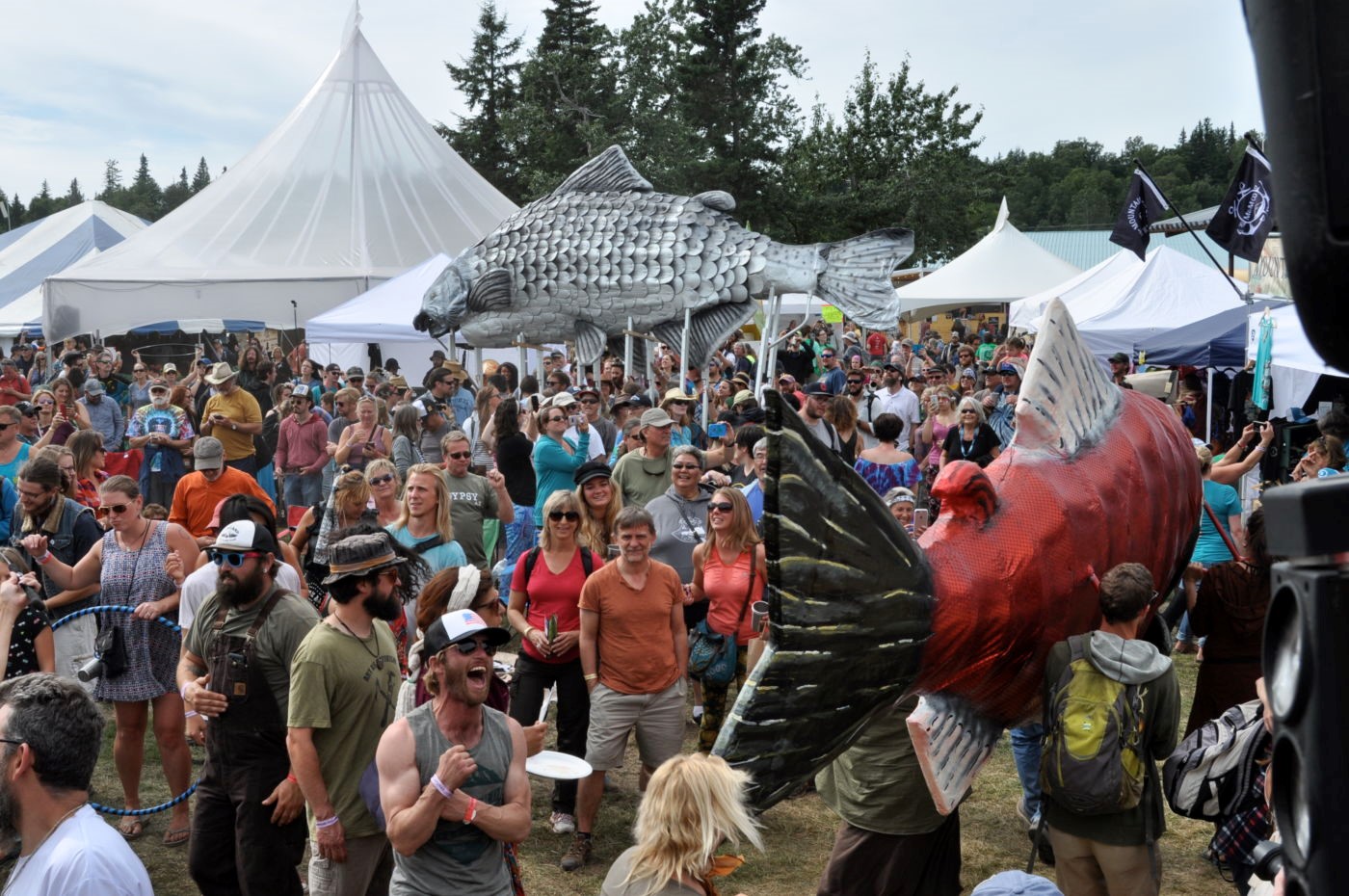 Alaskan music is a form of its ingredients, where one need only step into the heritage to understand the uniqueness.  Born of wide-open spaces and cold, nights filled with stars, the Alaskan sound was manifested throughout the long winters of man and beast sitting around the fireplace picking strings to pass the time, with only their instrument to express the moments of solitude.  And when the summer returned with eternal light, and the fishermen hit the seas, and the miners once again set out to explore the land, the hard days of work turned into celebratory nights of song as the musicians of the mines, cannery tent cities, and the timber fields were once more drawn to the fire, and festival season began.  Just as the Appalachian sound grew out of the east, so did the fire-pit sound grow out of Alaska.  And while many a band takes the stage at many a music fest, inevitably it is the fire-pit where the stories happen.  "The Hope Social Club campfire party is the best hang at that festival," Easton happily adds in reference to Salmonfest.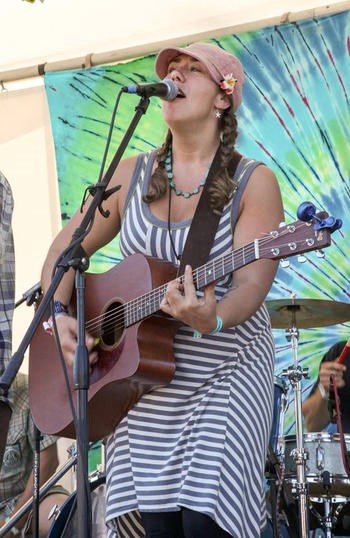 Laughing over horse riding drummers and full horn ensembles at past campfire parties, Melissa Mitchell, lead singer/songwriter of Hope Social Club talks of the Alaskan scene and Salmonfest.  "The fire-pit sound is the sound.  Last year we had a really great campfire at Salmonfest.  One night, we had the California Honey Drops, so it was all like horns around the fire, a whole horn section.  The night before that we had all string instruments; we had a cello, we had violins, we had stand up basses—all at the fire—and melodicas and all kinds of different random instruments.  We had a lady ride up on a horse playing drums. (laughs) Totally random and eclectic, but definitely not like your typical fireside jams—That's what's created by having that caliber of musicians staying at the festival.  It's that openness, artists being vulnerable—that's what happens at Salmonfest—these smaller, fire-pit jams, really great musicians just sitting around jamming together, passing the guitar around and inviting people into their song.  That's exactly what this scene is all about."
Born and raised in Alaska, Mitchell has probably played with more of the state's musicians and at more of its festivals than most, as well as opening for such bands as Michael Franti & Spearhead and the Indigo Girls. "The thing I find so beautiful about the Alaska music scene is it's a real community; it feels like a real family.  We all have kind of played together in these different bands, at these different parties, and grown together.  Everybody supports each other.  It's all kind of about everybody making their living and being a family together—raising their families together.  That's my favorite part."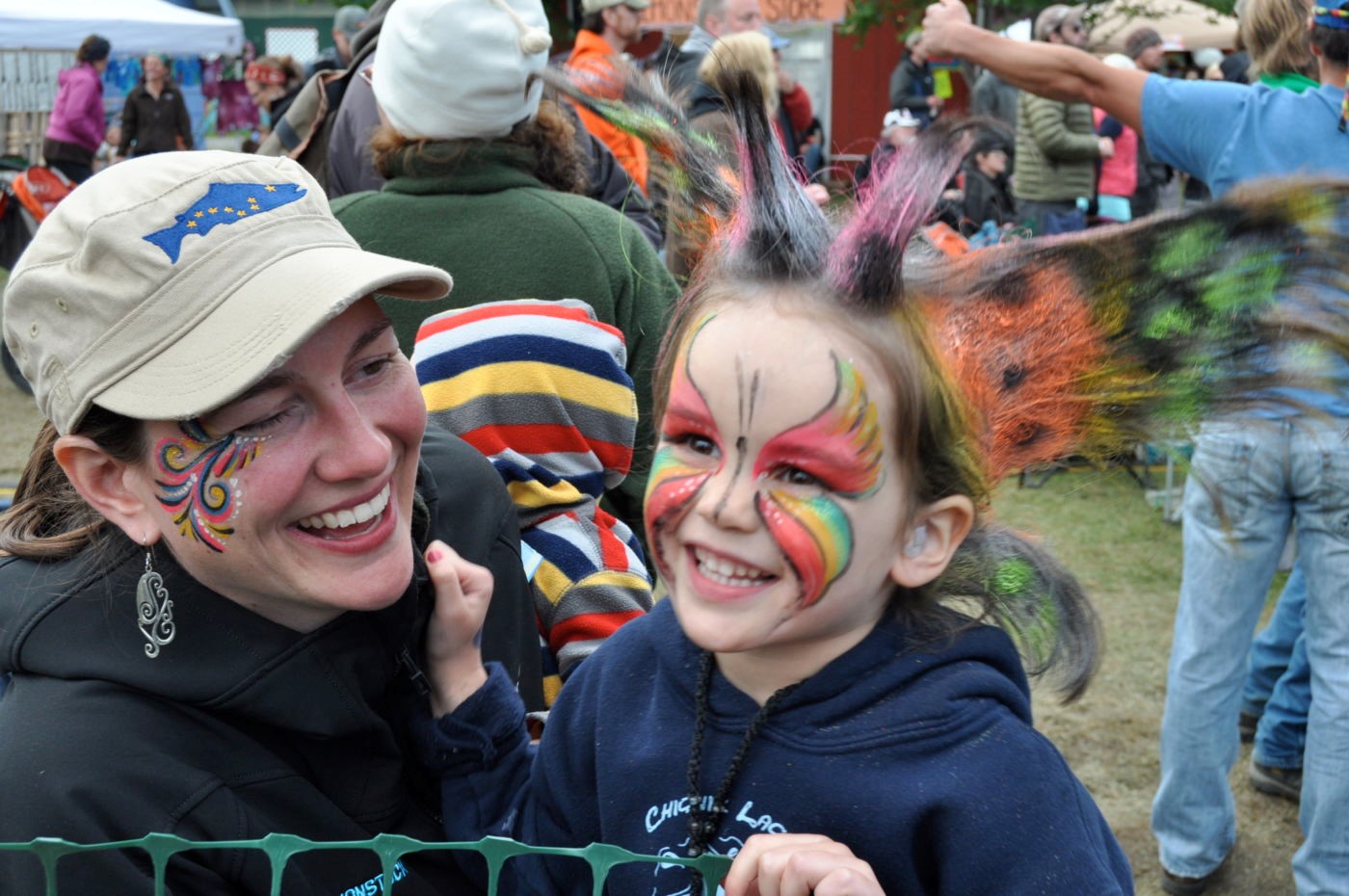 Alaska's music scene is not quite the secret it used to be as bands such as Dark Star Orchestra, California Kind, Railroad Earth, Greensky Bluegrass, Keller Williams, The Motet, David Grisman, Yonder Mountain, and Michael Franti & Spearhead are making treks to this wilderness enclave to see what all the talk is about.  And why not?  Alaska hosts some of the most unique music festivals in the country, damn near one every weekend.
Chickenstock, the farthest north music festival, located in Chicken, Alaska, takes place at the remote reaches of the U.S. highway system, hundreds of miles from the rest of humanity, yet is a well-oiled machine, where no detail is left undone.  Featuring a venue of purely Alaskan musicians, amazing world-class food, and Fairbanks' very own, Hoodoo home brew, Chickenstock comes interspersed with the sound of bush planes flying in and out and is truly an Alaskan experience. "Chickenstock has all the attributes of a big festival, but it's small," claims electric guitarist Dave Parks of Steve Brown & the Bailers, one of Alaska's more popular bands, having made appearances on both Mountain Stage and the What Do You Know show.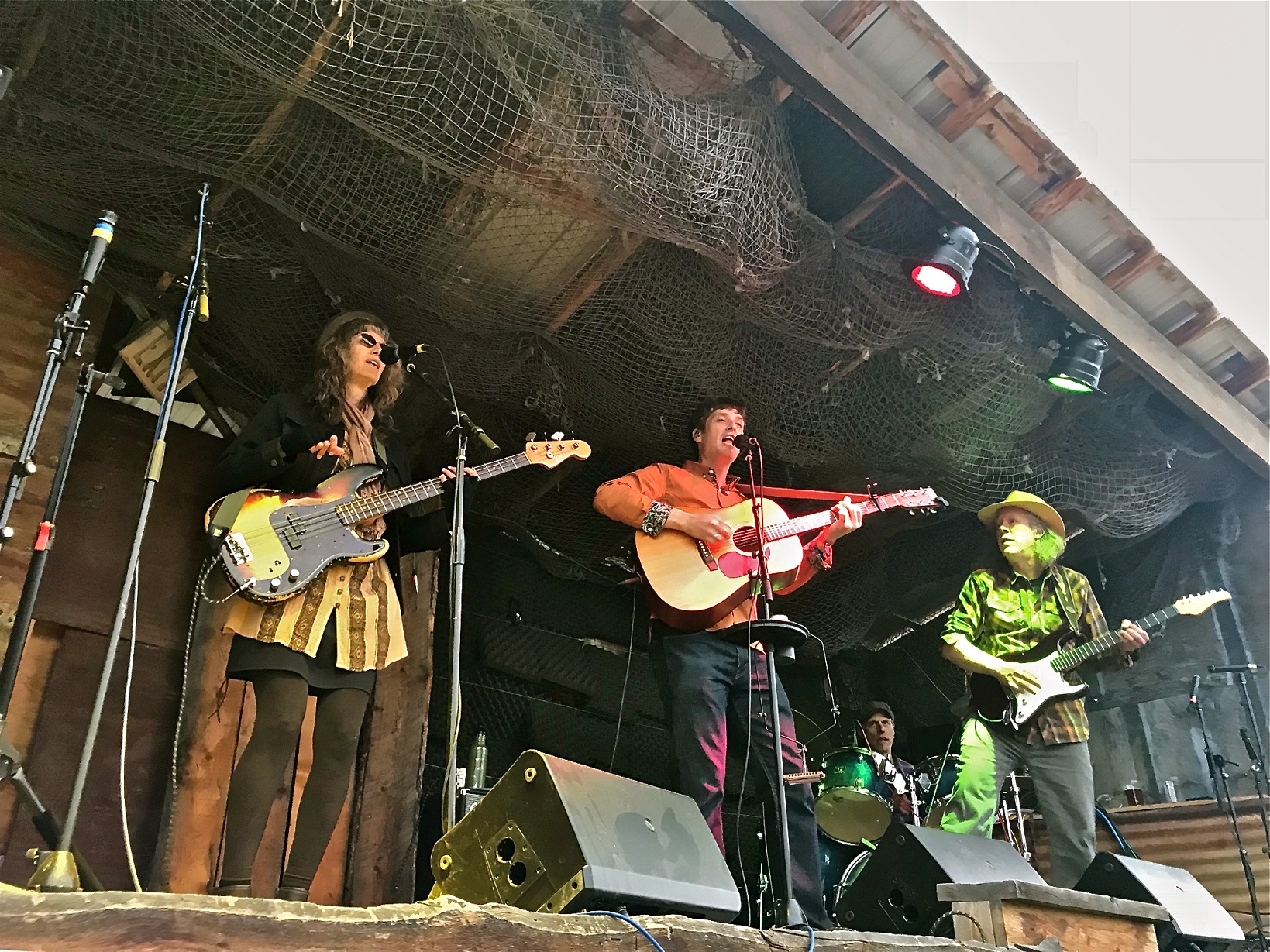 Perhaps you'd prefer Cantwell, nestled in the mountains at the base of Denali, or the highly acclaimed musician's festival, Granite Creek Picker's Retreat.  The list only grows as does the summer with Andersen's Bluegrass Festival, Girdwood's Forest Fair, Juneau and Fairbanks Folk Festivals, the Great Alaskan Music Fest, Trapper Creek Bluegrass Festival, and Ravenfest, amongst many others, all culminating into what has become the grand daddy of them all, Salmonfest.  So next time you think, "Music Fest," you might want to consider a summer in Alaska, for you will never be the same . . . and damn glad for it!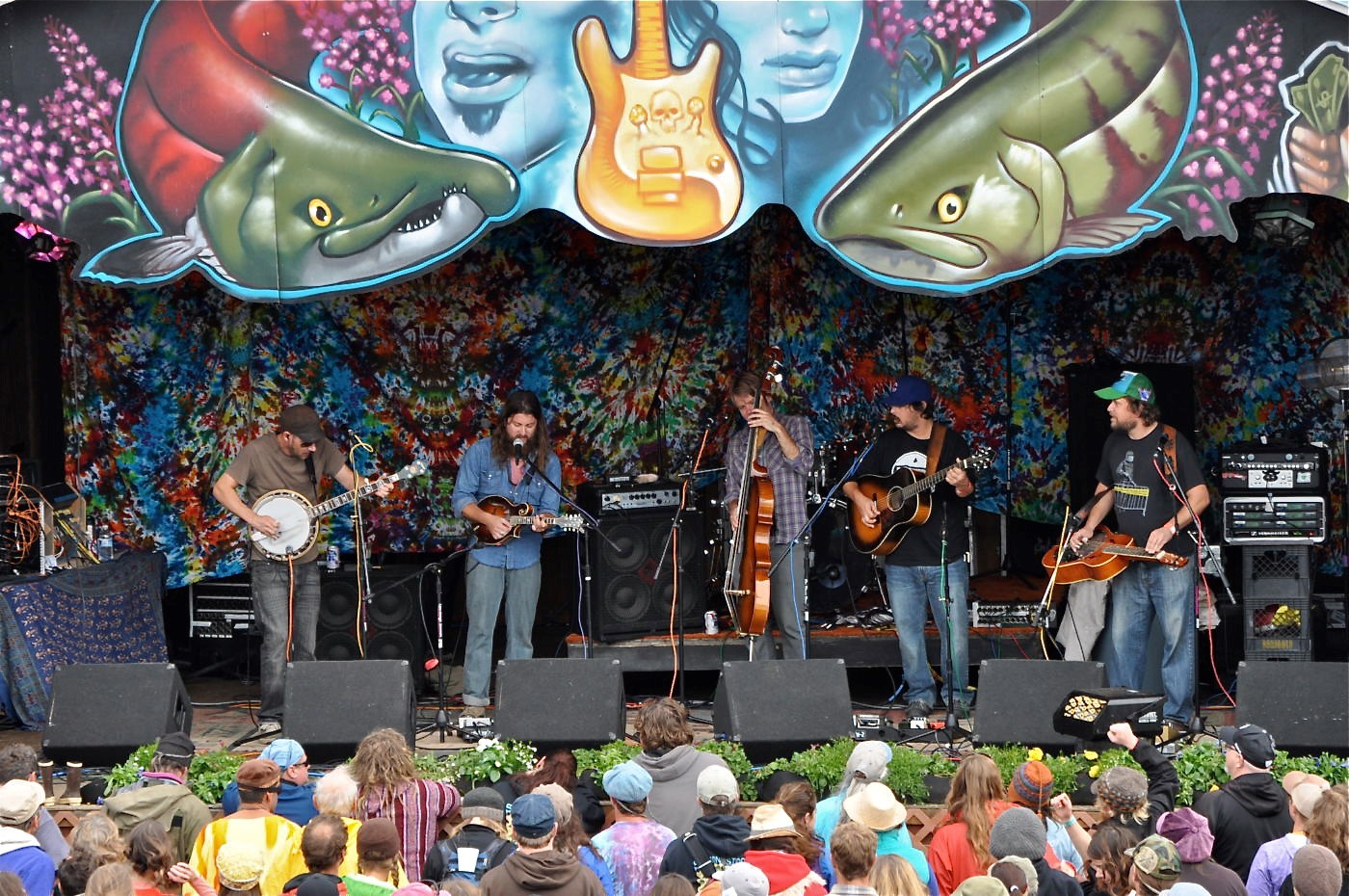 "I have seen where the wolf has slept by the silver stream."