At this point, the Grateful Dead family of musicians has become so large that it's easy to miss many of its component parts. So many of the fabulous artists that make up the backdrop of our glorious musical bloom get overlooked by the simple adage, "So much good music, so little time." Yet despite what we Deadheads might miss in the plethora of it all, Bob Weir doesn't. Choosing to hook up with fiddler Phil Salazar and his talented, Americana folk, semi-bluegrassish band, Phil Salazar & The Kin Folk, Bobby introduces us to a long time member of the fiddler world with a lively, musically rich incarnation of "Shady Grove", aptly called, "Shady Groove." Sitting in studio for this video release, Bob Weir joins in with Phil & The Kin Folk's playful bouncing around of location and attire amidst a swirling psychedelic backdrop.
Having played with the likes of The Nitty Gritty Dirt Band's John McEuen and the Dead's Bob Weir, Phil has a long history of displaying his versatility and talent. His newly released video of "Shady Groove" is no different. The Kin Folk, featuring Bill Flores (guitar, dobro, accordion), Elizabeth Rizor (fiddle), Tom Corbett (mandolin, guitar), Bill Knopf (banjo, guitar) and Rick Borella, (bass) have no trouble framing in, and quite often boosting, this "Shady Grove" musical conversation. Filled with delightful solos by Corbett on mandolin, along with Phil & Elizabeth's duet fiddle solo (both of which are mixed in nicely amongst Bobby's backdrop) one is easily enticed by this playful version, making the "Shady Groove" video a fun-filled addition to the Shady Grove ensemble of songs.
Not wanting to miss what's up in Bobby's world, Grateful Web chose to sit down with Mr. Salazar so we might gather a little more insight into the man behind the fiddle play that attracted the likes of Mr. Weir himself.
GW: Hey Phil. Good to get to chat with you.
Phil: Nice to get a chance to talk with you as well.
GW: If you don't mind, I'd like to jump right in and ask you about your new video and how it came about?
Phil: Well, I just thought the song was a really great song. When I was making the arrangement of the traditional song, "Shady Grove"—I like to mix music—I mixed in some Steely Dan, and then I mixed in some kind of Bossa Nova music. I used the Jerry Garcia lyrics, or some of them, and then of course Doc Watson is part of Shady Grove. So I just did this arrangement that was so fantastic, I thought, "Man, I'm going to have to make a video of this song."
I've made numerous videos of other songs I've recorded and I thought this one would be a great one. So I asked a friend, and he said, "Yeah, I'll shoot the video." The whole time I thought I've got to get Bob Weir to play on this tune. I've known Bob for about 25 years. I met him at a private party in San Francisco. We get together in the summer time sporadically and jam, and I thought during the pandemic would be perfect since he wasn't touring. So I called him up, and he said, "Yeah, I'll record on it." And I said, "Really? And sing?" And he goes, "Yeah. Sure. No problem." Then he says, "Send it off to me. I'll put it on the bottom of the stack of all the stuff I have to do." [laughter] A month went by, so I called him up, and he said, "Just keep bugging me and I'll get to it." So I reminded him for eight months. [laughter]
Then finally one day he goes, "I got a couple of weeks off, I'm ready to play and sing. Just make sure you run it through my manager." [laughs] But since I've performed with Bob, and have performed with RatDog, and I've performed a couple of times with the Wolf Brothers, and once or twice as a duet with Bob, his manager knows me, so I wasn't out in the blue on that. So manager said let's work it out, we have these two days available. So I cancelled everything I was doing and drove up to Marin County, California to Bob's studio. When he first walked in he had an acoustic guitar because I'm mostly like a bluegrass musician. I said, "No. I want you to play the electric guitar on it." He was like, "Oh good. That'll be better."
There were four different chord progressions I wanted him to play in on. He just told the recording engineer to loop that one progression and he sat there and played it for like fifteen/twenty minutes. Then he said, "Okay, I want to take a break." And then he walked off, and when he came back in, he said, "Maybe I'll sing for awhile." So he went over there and started singing. Then he sang for awhile, and said, "Okay. I want to take a break." And then when he walked back in, I said, "Okay. I have another chord progression." So this went on four times, and he ended up playing on all four chord progressions. Each time he did one of his guitar things, he did like twenty or so takes, and I'd find bits and pieces of them that all sounded really good, and I just did a compilation of what he played. So I took what he played and sang and went home and mixed it all up. And it just came out great. I say its Ricky Ricardo meets Steely Dan meets Jerry Garcia meets Doc Watson. That's the style of the song. It moves around a lot.
GW: I guess one would have to listen to it to know what that means. [laughter]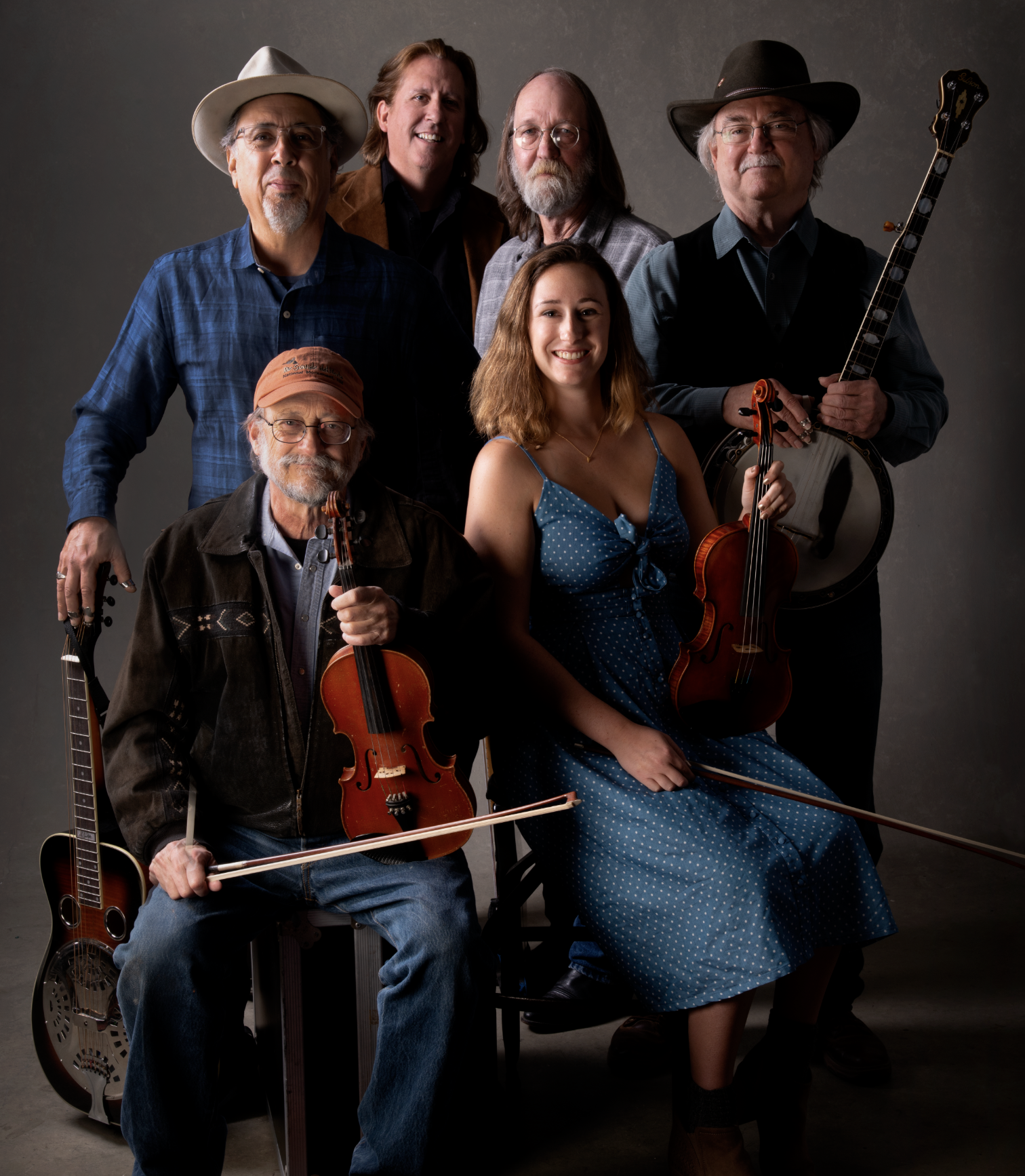 GW: It's a fun video. I enjoyed the psychedelic backdrop and the way you guys bounce around in different locations and different performances.
Phil: One person said to me, "How many different bands do you have in that video?" I said, "What are you talking about?" He goes, "There's so many different bands in there." I said, "Oh. We just changed clothes." [laughter] I had told the band to bring three sets of clothes. [chuckles] So every time we'd do a different scene, we'd change our clothes. I thought a lot of people do that. Maybe not everybody does that. [laughter]
When we did the main shoot of the video, like on the fiddle solo, I just played something as they shot the video. I just played along with what I had recorded. But then later on, after I got Bob to record, I worked out some stuff for the fiddle solo where'd we get a harmony. And so the video of me playing my fiddle solo didn't match the music. So me and the videographer went out and shot separate videos of me in different locations of me playing along with the audio. So that's how those scenes came. So there's a lot of scenes in this, so it's kind of kooky, but I think it works pretty well.
GW: Yes it does. I like the mandolin solo.You let each person stand out in the song as well.
Phil: Yeah. The main opening scene, there's the twin fiddle solo, and that's a chord progression I borrowed from a Steely Dan song, "Charlemagne". I was teaching a student "Kid Charlemagne" by Steely Dan, and I thought, "This is very similar to 'Shady Grove'," so I kind of borrowed it for that first Bossa Nova kind of twin fiddle thing. Then the mandolin solo, I borrowed the same chords, not the same chord order, but I borrowed the three chords from the chorus from "Kid Charlemagne". I used those three chords but I thought we should do something different. So then I took the same three chords but we changed the key for the mandolin. Instead of being a D-minor like the rest of the song, we changed it to G-minor for the mandolin solo. It just opened up the whole thing.
GW: It comes across. It's fun, and it's timely in the journey through the song. Great lively, fun feel to the song.
Phil: Bob played along to that. So I found a bunch of little licks that were counter point to the mandolin solo. So when you hear the mandolin solo, if you listen carefully, you'll hear Bob playing backup licks behind him. Actually, I found a little lick that they both just happened to have played together, so I found a little harmony thing where they played one little harmony together.
It was a long, long journey for that video. We filmed it over a year-and-a-half ago or something like that. From the day I talked to Bob, it took him eight months before he recorded his part. Then it took another five or six months to get it edited. Normally videos don't take that long but there was extenuating circumstances, you know? [laughter]
GW: Well, I hope it was a fun journey because you got a great product out of it.
Phil: Thank you. Yeah, it was fun, and educational. That's the way life should be, right? You always learn something.
GW: Oh yeah.
Phil: And always have fun.
GW: Absolutely.
Phil: I'm really proud to have Bob on it.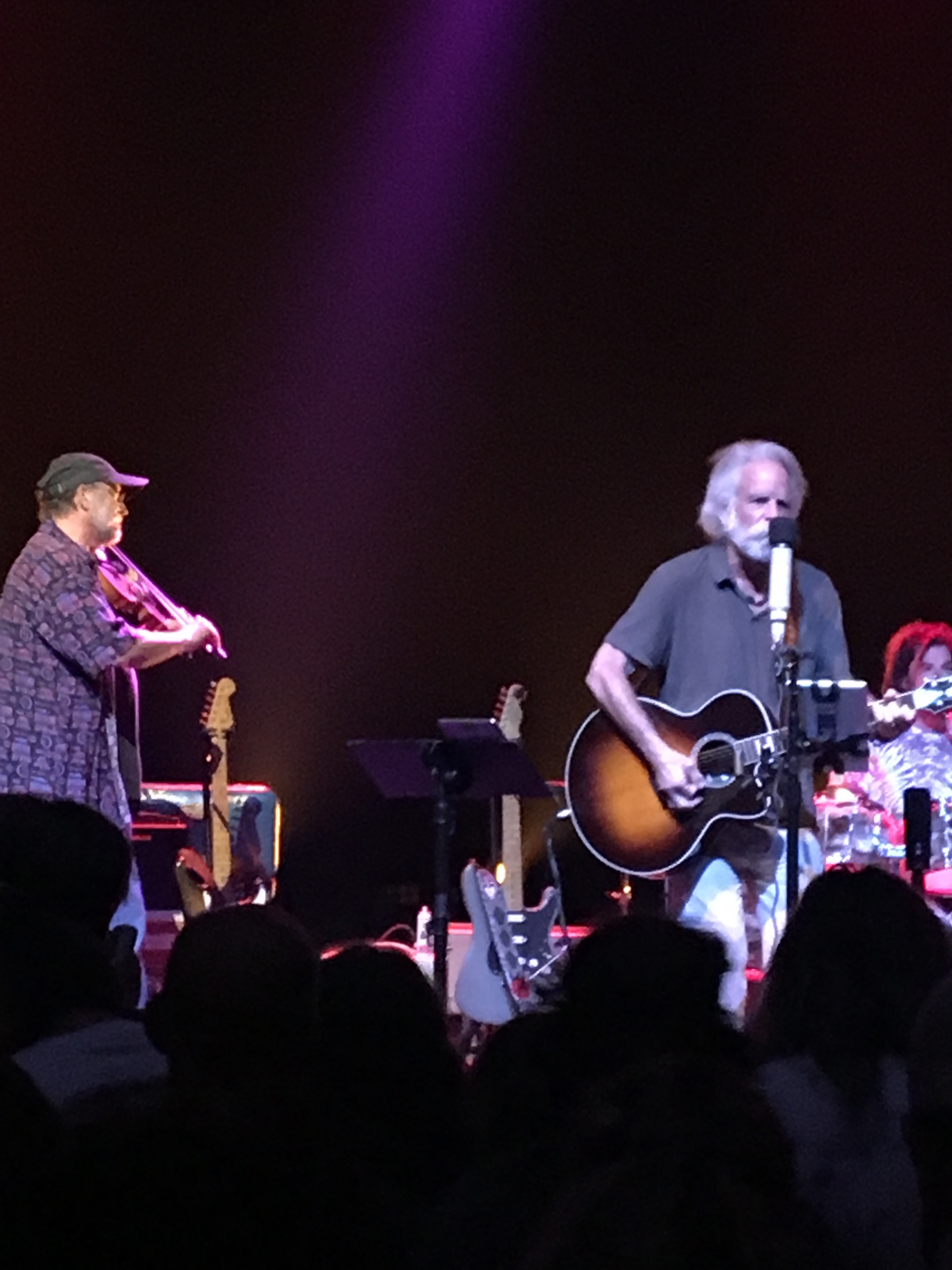 GW: I'm sure there's many a person that would've liked to have been in your shoes on that one. You have a long history with music, you've played with quite a few people over the years. Perhaps you could tell us a little bit about yourself and your band.
Phil: I grew up in a symphony orchestra playing the violin. I've been onstage since before I could crawl. My dad had a symphony orchestra and I was on the stage in a basket. Then as soon as I was crawling, I was crawling on the stage. As soon as I was walking, they had me putting music on the music stands. Then when I was big enough, they had me moving the timpanis and the bass drums and all that stuff. Then eventually I got into my father's youth orchestra. Back in the sixties when I learned to play the violin it was very uncool. So I used to get beat up all the time on the way to school for carrying a violin case. [laughter] So I didn't like practicing the violin. So what I did was—I had three older siblings that learned to play music before me—and since I wouldn't practice, when it came time for my violin lesson I would tell the teacher to play me the piece. And I would just play it by ear. So when I was a little kid, I was learning to play everything by ear, which they call "faking it" in classical music, but in folk music, or rock music, it's called "improvising". [laughter]
When I was about twelve-years-old, my dad brought home a Jefferson Airplane album, a Frank Zappa album, a Donovan album, Bobby Gentry, and the Beatles second album. So I just wanted to play rock and roll guitar. But I had to keep playing the violin, so I just became a rock fiddler. [laughter] With Frank Zappa you've got Sugarcane Harris, and I was like, "Wow. Rock fiddle." And then with Jefferson Airplane and Hot Tuna, you've got Papa John Creach. So those were my two first fiddle heroes. They always plugged their violin into an amp, so I always plugged my violin into an amp.  Then when I was about sixteen, I heard Will the Circle Be Unbroken by the Nitty Gritty Dirt Band. And I heard Vassar Clements play the fiddle. When he played live he plugged his fiddle in, so I've always plugged my fiddle in.
I basically started playing bluegrass when I was seventeen-years-old. Then I started playing cajun music, blues, rock, bluegrass, zydeco, and of course country music came along with that. So I was playing all kinds of music.
GW: It's interesting with your father being an orchestra guy that he would bring home those kinds of albums.
Phil: He taught music appreciation at the local college in Ventura, California. So the record company would send him records to play in his class. And those were the hot, hip records of the day, I guess.
GW: Did he have any idea that it would influence you the way it did?
Phil: [laughter] Well, no. In high school I quit playing the violin. Then when I was sixteen, I met a guy . . . for some reason, I borrowed all my mom's credit cards, and I stole my dad's car, and me and this guy took off across the country. [laughter] On this one month trip, we were gone a month, I found out he played guitar and told him I played the fiddle, so when we got back we started playing music together. So I asked my dad for my violin back and we started playing Beatles songs, bluegrass, all the different styles.
GW: He traded you back your violin for his car.
Phil: [laughter] Yeah. Basically. Then at seventeen I just wanted to play bluegrass. So that's basically how I started being a fiddler. We played at the California Bluegrass Association's big bluegrass festival in 1984. We played Steely Dan songs, we played Irish songs, we played bluegrass. We finished with "Devil Went Down to Georgia" which is kind of a rock song. And they didn't have us back for thirty-four years. [laughter] Finally, after thirty-four years they had us back in 2018. We were like three songs from the end of the first set and I looked down and I said, "Oh crap. We haven't played one bluegrass song yet." So I told the banjo player, "Just finish out the set with some bluegrass songs." [laughter]  Yet the next year they listed us in their Living Legends of California Bluegrass. [chuckles] So it took thirty-six years for them to finally recognize us.
GW: Well it's well-deserved recognition. You've played with quite a few people over your career.
Phil: Yeah. I've been lucky. One of my first influences was the Nitty Gritty Dirt Band's "Will the Circle Be Unbroken". Then I was at a festival and I met John McEuen from the Dirt Band, and I ended up going on the road with him for five years. He got me playing with Vassar Clements. And then I go to a private party up in the Bay Area and I met Bob Weir up there. I met Steve Miller up there, and Mickey Hart, Kid Brooks from Brooks & Dunn. I played with all those guys. Country guys, Zach Brown, Clint Black, it's almost endless the number of people.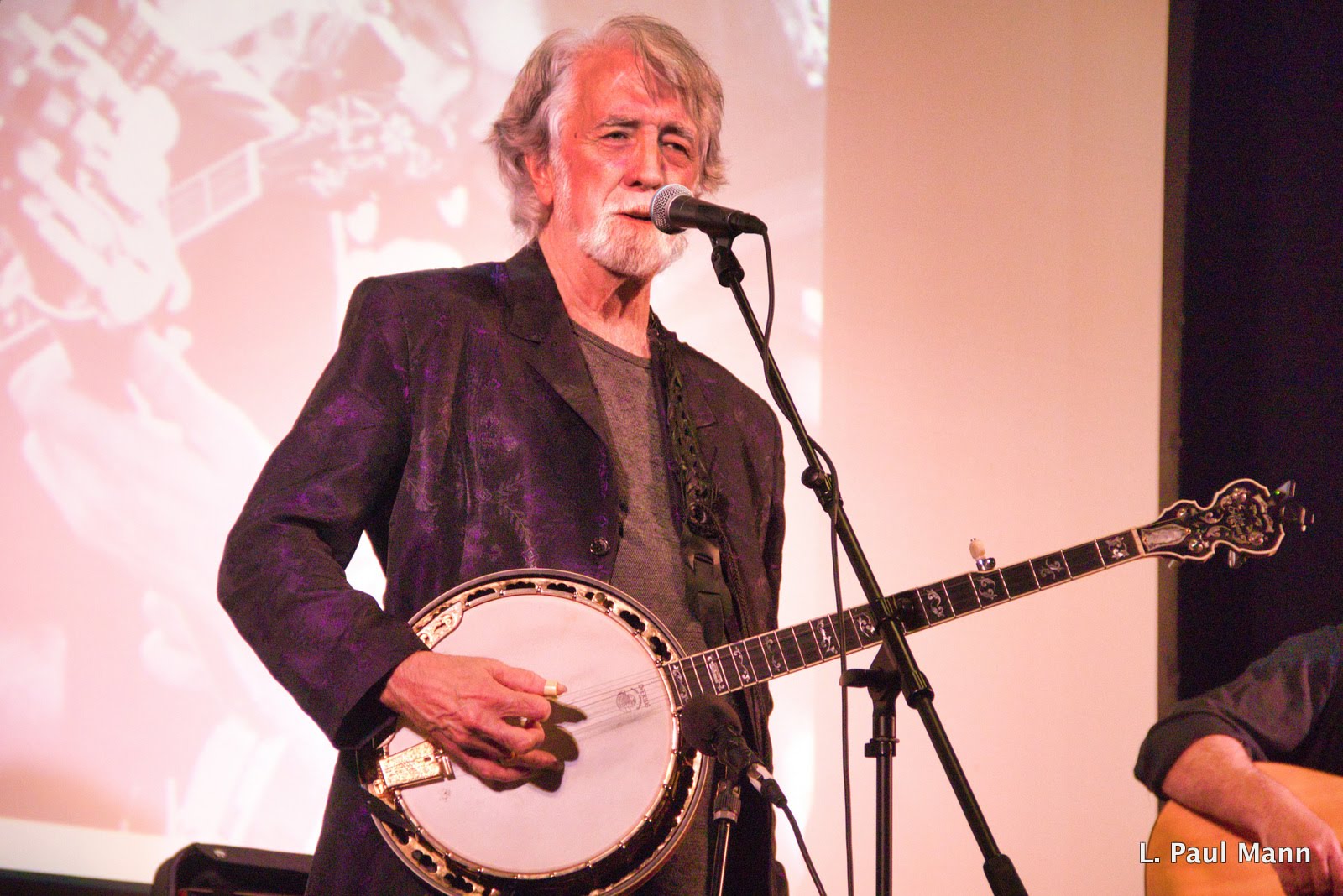 GW: How was it? I mean, Vassar Clements was this guy you had looked up to, that was inspirational to you, and then years later you're standing on the stage with him.
Phil: I was shitting my pants. [laughter] I was so excited. I was like, "I can't believe I'm playing next to Vassar Clements. One of the things that was funny. There's a great bluegrass man—like a third generation, really famous bluegrass guy named, Sam Bush. He had a band called, Newgrass Revival.
GW: Oh, we know Sam.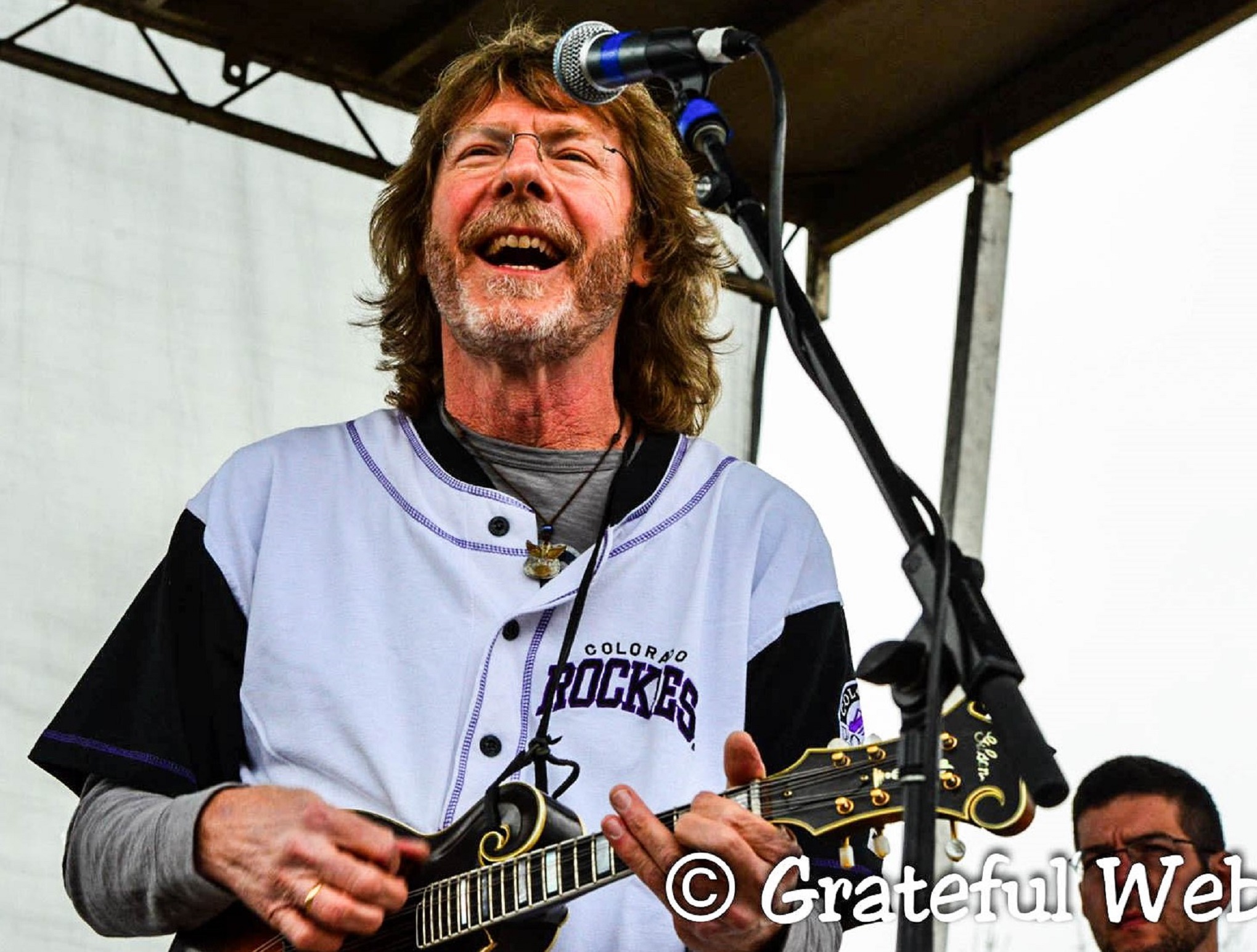 Phil: So, John McEuen was talking me up to Sam one day, and he introduced me, saying, "Sam, this is my fiddler, Phil Salazar." And Sam just pointed his finger at my chest, and said, "You better be fucking good when I hear you play." [laughter]
GW: Being a Deadhead, I'm curious about how you met Bob Weir.
Phil: We have a mutual friend, who invited us to this party twenty-five years ago up in the San Francisco area. It's like a campout all summer. So we just hung out together. Whenever he wasn't on tour he'd come to this party every summer and we'd just play music night after night. He'd sit there, mostly playing acoustic guitar, and he'd sing, and we'd all just sit around and play. One day I said to him, "Hey. You're coming down to Los Angeles, can you get me tickets for your show?" And he goes, "Yeah. And I'll get you back stage passes. And don't forget to bring your fiddle along." So I started sitting in with RatDog, which you probably all know RatDog. [laughs] I probably played ten times with RatDog, which was really fun. And then he came to Ventura and did some solo nights, so I came in twice or so and played with him just as a duet. The first time I saw Wolf Brothers I didn't get a chance to play, but the second time he told me not to forget my fiddle. So I got a chance to play with the Wolf Brothers.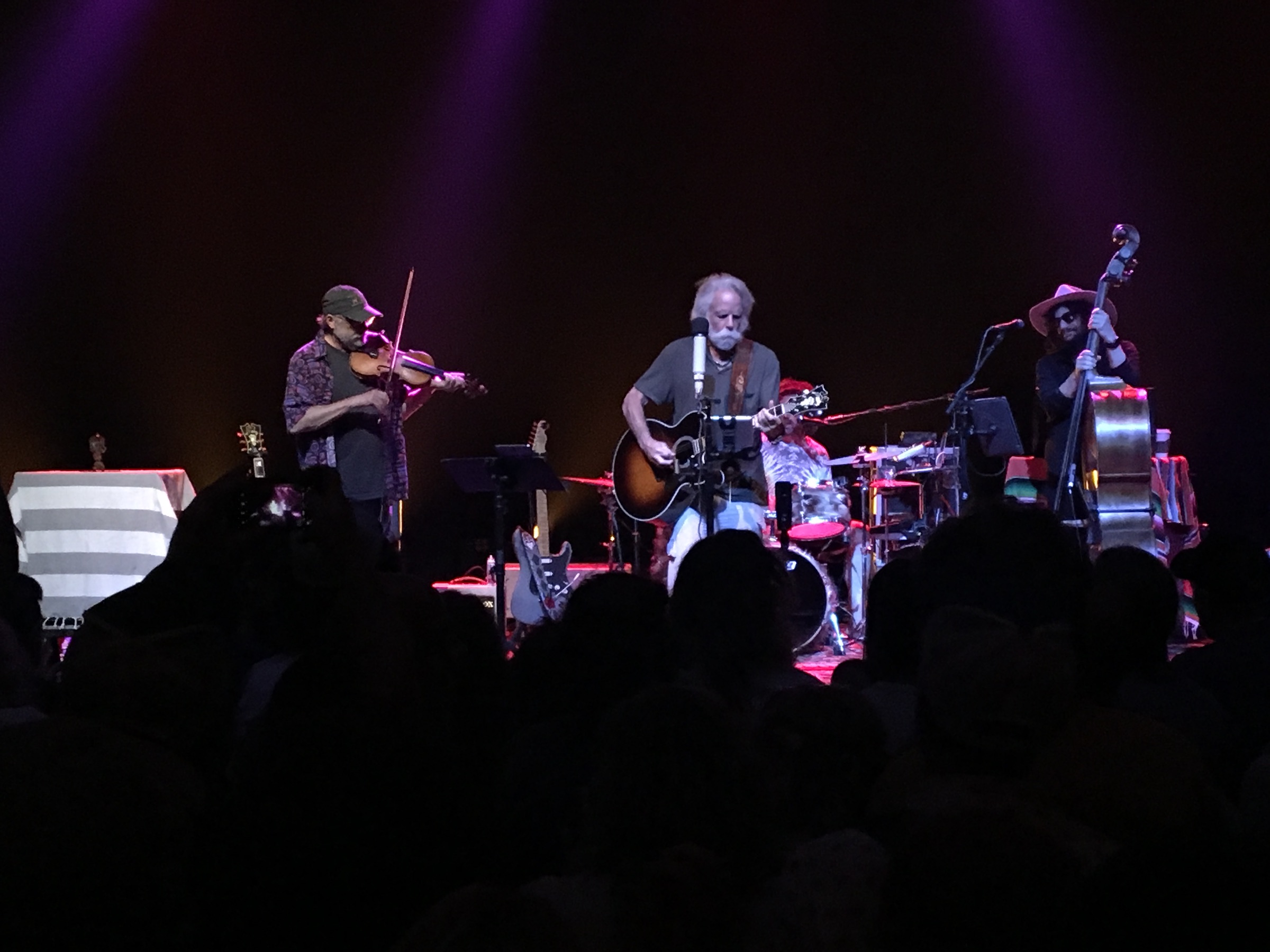 GW: How'd you like playing some Grateful Dead music and the jam-band stuff?
Phil: With RatDog, and sometimes Wolf Brothers, they'll start the second set acoustic, then they'll go into the drums and space and they do all the psychedelic stuff. So the first four or five times I just played the whole second set with them, and then Bob started saying, "Well, just do the acoustic stuff with us." And I did that once, but the next gig, I go, "Bob, the psychedelic stuff is what I live for. I have all my pedals here, I have my Wah Wah pedal on my fiddle and my digital delay." And he goes, "Okay. We'll just play the whole second set again."
GW: So you like the spacey stuff?
Phil: Yeah. That's my forte. Anyway, that's how I met Bob Weir and been lucky enough to play in a bunch of shows with him. It's always been my forte. My band has always been very progressive.
GW: You're not far off from being a Deadhead yourself. You picked up a project called, Pickin' on the Dead, a tribute project that you were part of.
Phil: Right. There was a group out of Nashville that was doing a Pickin' On series. They would do Pickin' On the Dead, Pickin' On Neil Young. They did bluegrass instrumentals of famous rock bands. So I got asked to play on a couple of tunes on the Pickin' On the Dead record.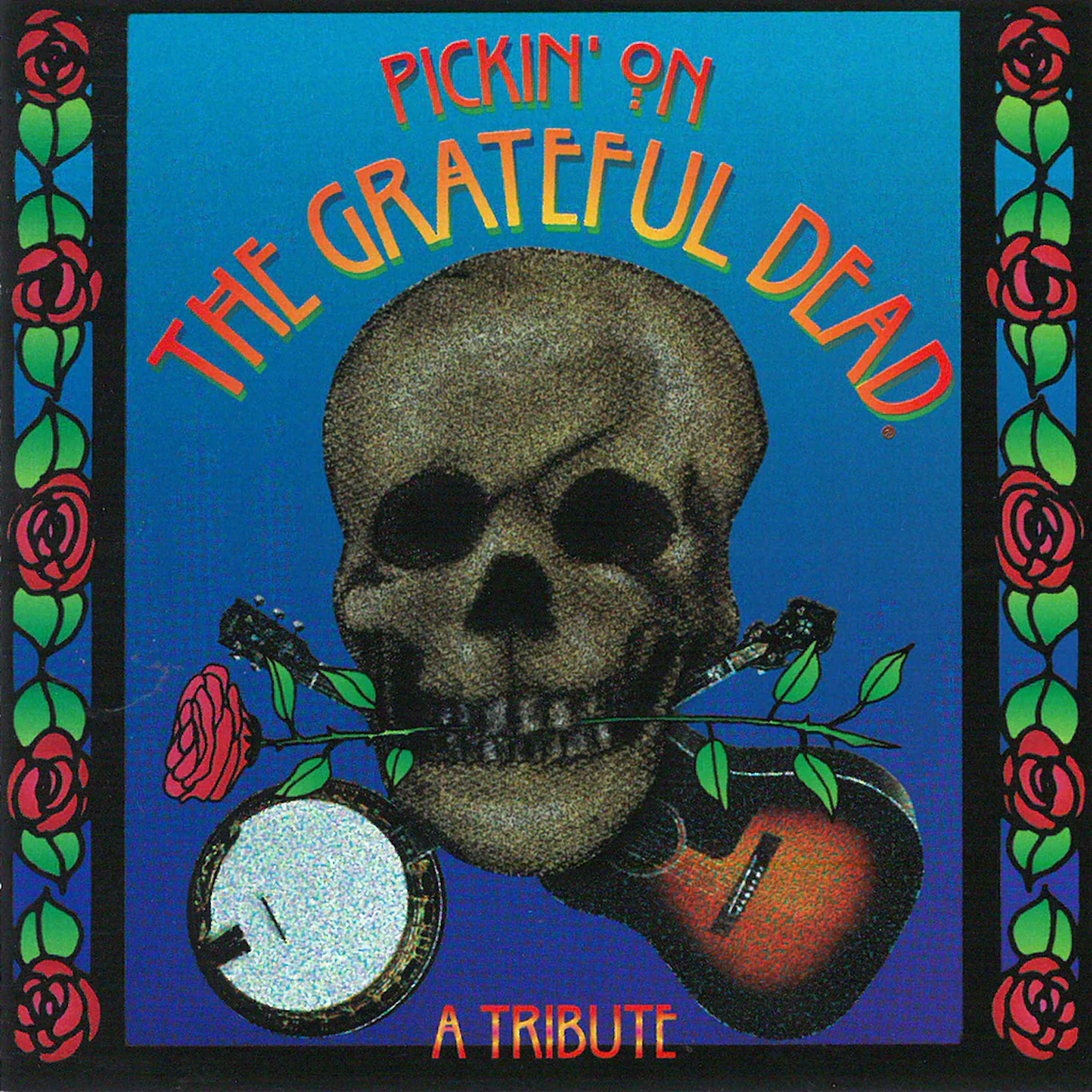 GW: You also mentioned David Grisman in there too. You've played with him a couple of times as well.
Phil: Yeah. I had a mandolin player that was really good friends with him, so every time Grisman came to Santa Barbara he'd always get my mandolin player and me up to play his encore with him. That's all I've ever played with him. He did invite us to come back stage when he and Doc Watson were playing together. Funny story. I was backstage and somebody knocks on the door, and the door was kind of stuck, so I kicked it open and bashed Doc Watson in the forehead with the door. [laughter] And I'm like, "Oh my god." So during the intermission, David Grisman said, "Hey, you want to go back and meet Doc Watson?" And I said, "Yeah. Of course." So when we went back, Grisman says, "Doc, this is Phil Salazar, a local California fiddle hero." And I said, "If it helps you to remember me, I'm the guy that hit you in the forehead with the door." He says, "You know, it's interesting because I'm so used to that, I always put my foot out." But that door is one step up, so when he put his foot out the door went right above his foot and I bashed him in the head. [laughter]
GW: You mentioned John McEuen with Nitty Gritty earlier. You ended up playing a tribute to Jerry Garcia with his son, Jonathan.
Phil: Right. Well, I did that Pickin' On the Dead record, and so I thought, "Well, you know, that's a great idea." I was touring around a lot with John McEuen, and Jonathan McEuen was living in Ventura at the time, and I said, "Hey Jonathan, we can't do a Pickin' On but let's do a tribute to Jerry Garcia." And I just went and picked all my favorite Garcia tunes and we did from Old & In the Way, on to some of his solo albums. We did "The Wheel".
GW: I enjoyed the "China Cat/Know You Rider" that you guys did.
Phil: Yeah. That's a good one. We also sang "Pig in a Pen", and "Hold Me Tight", and "Don't Let Go".
GW: You had an interesting version of "Franklin's Tower". It was very different but it had it's own thing to it for sure. You and Jonathan play well together.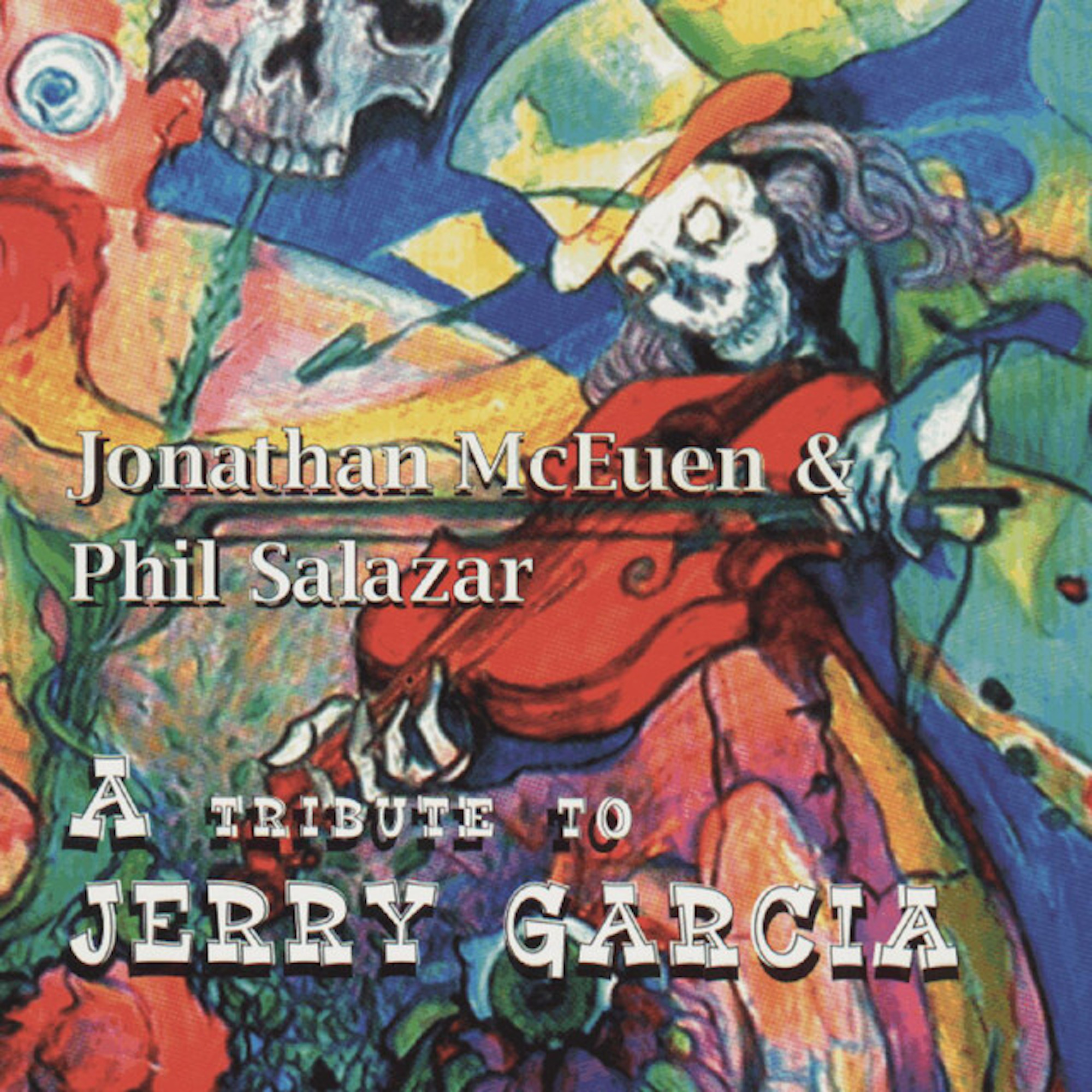 Phil: Yeah. We've played a lot together.
GW: Did you guys take it on tour?
Phil: Naw. We never toured too much, a little bit, but mostly with his dad. When I played with the Wolf Brothers, Bob leaned over and says, "Okay, we're going to do 'Franklin's Tower'." And I said, "Good. I've recorded that on one of my albums."
GW: Not to diverge from all the good Dead talk, but you do have a band called The Kin Folk playing along with you. Do you mind introducing them to us?
Phil: Well, we've been playing together half our lives. The guy that plays the dobro, accordion and guitar, Bill Flores, I've known him since high school. The banjo player I met in 1978. I was playing in a bar in Ventura and across the street was Beverly Hillbillies, Donna Douglas, Elly May Clampett playing in a bar.
GW: Everybody left you for that, I'm sure. [laughter]
Phil: Yeah. Well, we all went over there on intermission, [more laughter] and there was this guy playing guitar and banjo and I walked up to him, and said, "Hey man, you're great." That was '78. After that, I started hiring him, Bill Knopf, to play in my band. That's the two Bill's in the band. The bass player, Rick Borella, has been playing bass with me since 1984. And then the new guy is Tom Corbett. He plays mandolin and guitar. He's been with us since about 2000.
GW: And that's what you call, the new guy?
Phil: [laughs] Yeah. He's the new guy. And since we've been hanging out together half our lives, we go, "We're family. So we'll just call it The Kin Folk from now on." Tom Corbett has the Tom Corbett Band, which is a little trio that he books. And Bill Flores, he plays with all sorts of people. He toured with Jeff Bridges & The Abiders. He did a lot of touring with him for many years. The banjo player, Bill Knopf, he toured playing guitar and banjo with Doc Severinsen from The Tonight Show.
GW: You definitely have some talent in this little group of people.
Phil: Yeah. And the newest member of our band is Elizabeth Rizor. Two things about her is: the band's been together longer than she's been alive—she's only twenty-five years old—and she's getting a doctorate degree in neuroscience. So right as she steps on the stage I tell everyone that the average IQ of the band triples. [laughter]
GW: And everybody believes you. [more laughter]
Phil: Oh yeah.
GW: She was a student of yours. You teach a lot of music as well, right?
Phil: Yes. I've been teaching since 1982. And I still teach. I have students today. I teach about five days a week, running from fifteen to thirty students a week. I do online lessons at philsalazarlessons.com.
GW: Awesome. It's been great to get to know you, Phil. We appreciate you taking time out of your busy schedule to join us today. And I'm sure I speak for all Deadheads when I say that we especially thank you for going through all the work to bring us your new video, "Shady Groove".
Phil: You bet. My pleasure. We appreciate your time as well.