The excellence continues! Jorma Kaukonen's Quarantine Concert #28 featuring Electric Hot Tuna will air this Saturday, November 28 at 8 p.m. EST from The Fur Peace Ranch Guitar Camp in Ohio.  When Jorma Kaukonen and Jack Casady plug in the excitement commences. Then add Justin Guip on drums and the sound explodes and surrounds you with tones and rhythms!
The direct link this week is:
Since the beginning of April Rock and Roll Hall Inductee, guitar legend, Jorma Kaukonen has been entertaining the world with free Livestream concerts on YouTube from his Fur Peace Ranch in the countryside near Athens, Ohio. Thousands of people listen each week to this high-quality stream and 10's of thousands view it after the broadcast Due to Jorma's and Vanessa's guitar camp concert hall, the Fur Peace Station, the sound of these Livestreams, by engineer Myron Hart, is excellent and the filming, by award winning director Andie Walla, make them a joy to watch and a pleasure to hear. (www.youtube.com/user/FurPeaceRanch)
For over 50 years Hot Tuna, Jorma Kaukonen and Jack Casady, has brought a wealth of emotions to their music through deep perceptions and tremendous talent.  Jorma Kaukonen and Jack Casady are always injecting fresh energy into their sound with constant improvisation taking their musical horizons further.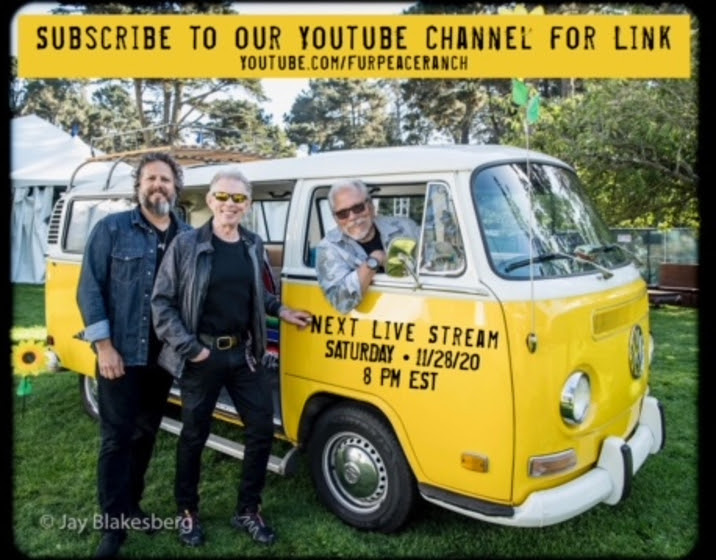 Members of the Rock & Roll Hall of Fame and Grammy recipients Jorma Kaukonen and Jack Casady, were at the forefront of popular rock and roll, founders of the San Francisco sound and progenitors of Psychedelic Rock. For over 50 years they have continued to play dynamic original music as Hot Tuna! The dynamics of their music feels alive in the present and alive on a continuum from the moment the music percolates in their minds to the time it explodes into the theatre. The acoustic duo seems to speak a language of their own at once both intimate and forthright.