The first-ever vinyl pressing of Christmas by Jorma Kaukonen includes unique arrangements of traditional standards and original compositions. This blues-rock album was recorded at the A-Frame Studios at Fur Peace Ranch, Meigs County, Ohio and originally released on CD in 1996 by Relix.
Now Christmas is being rereleased on Record Store Day Black Friday 2021 (November 26, 2021) by Culture Factory-USA in a limited edition on vinyl. The Christmas Tree version (CFU# 01222) and the Candy Cane version (CFU# 012221) are pressed on red or green vinyl. The deluxe packaging includes an OBI strip, a gatefold jacket, a printed inner sleeve and specialty color vinyl. Go to https://recordstoreday.com to find the nearest store!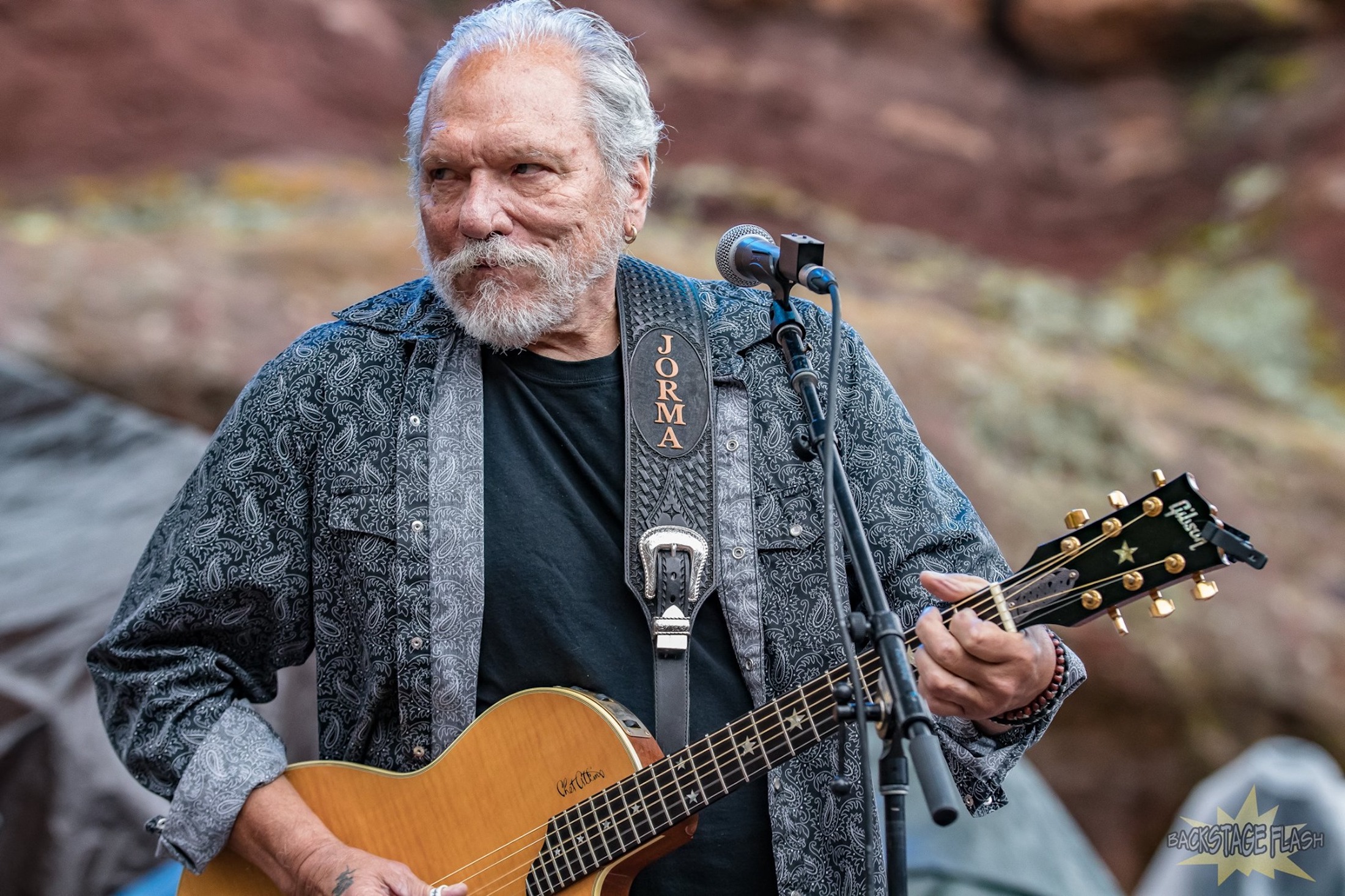 Produced by Jorma Kaukonen & Michael Falzarano, this is an intimate Christmas recording featuring a nice balance of instrumentals and vocals delivered in Jorma's signature style with longtime friend Michael Falzarano on guitars, vocals and sleigh bells. "Michael has been through the trenches with me. And traveling the globe and making records with him has been one of the highlights of my musical career," says Jorma.  Few Christmas albums contain as many original songs as this one does. It is also the only time Kaukonen has performed keyboards on a recording.
"Who doesn't love a Christmas record? Not many I suspect," says Jorma. "We had such a blast making this record. The comradery surrounding this project is what I remember the most...that and the side splitting laughter writing Christmas Rule."  Only Jorma could make the holiday blues so appealing.  Jorma continues on, "Thanks so much to the folks at Culture Factory USA who specialize in quality reissues. Their projects are just so cool and we are happy that we found a home with them. Merry Christmas everyone!"  The digital release (downloads & all streaming platforms) is December 3, 2021.
In a career that has already spanned a half-century, guitarist and vocalist, Jorma Kaukonen has been one of the most highly respected interpreters of American roots music, blues, and Americana, and at the forefront of popular rock-and-roll. A member of the Rock & Roll Hall of Fame and a Grammy recipient, he is a founding member of two legendary bands, Jefferson Airplane and Hot Tuna, Jorma's band with partner, bassist Jack Casady. Jorma Kaukonen's repertoire goes far beyond his involvement creating psychedelic rock; he is a legend and one of the finest singer-songwriters and master instrumentalist in music today. Jorma tours the world bringing his unique styling to old blues and writing new songs with an ever-flowing current of ideas.