Last night the famous Fox Theater hosted a band that has been rapidly finding fame of their own. Or should we say…infamy? Drawing in an audience from the blustery Boulder wind, The Infamous Stringdusters, warmed us up with a set that left us with no doubt why their ascension to the top of the bluegrass charts has been so rapid.
Mere seconds into "No More To Leave You Behind," it was obvious. These guys were here to play and leave nothing on the table, an attitude which they carried throughout the entire show. The crowd equally never stopped, continually singing and moving along with each song. These were obviously not just causal concert-goers, but fans, clearly intimate with the verses of many of their songs. It seemed that not a voice was silent as they gave us more from their repertoire, especially during some of their well-known cover songs, such as John Mayer's "3 x 5."
They slowed it down for "High On The Mountain Top", a Marty Stuart song many fans hope will make the next album. Never missing a beat, they soulfully wove the melody together with tight, three-way vocal harmonies. Meanwhile their instruments seamlessly mimicked the lonesome chill of the mountain's "wind blowin' free."
The quintet's spell was so enrapturing that it caused us to forget that they had lost their "sixth man": the mandolin. Jesse Cobb left the band a mere four months ago, taking with him his arsenal of mandolins, and as a result, leaving the upper register of their live performances noticeably vacant, a presence missed by those familiar with their work. Since his departure they have found the occasional fill-in, but no steady touring member to date.
And then, almost as if they too had begun to feel this essential instrument's absence, they responded by giving their audience a glimpse of their full glory. Bassist Travis Book stepped up to the mic and introduced their special guest for the evening, Jeff Austin.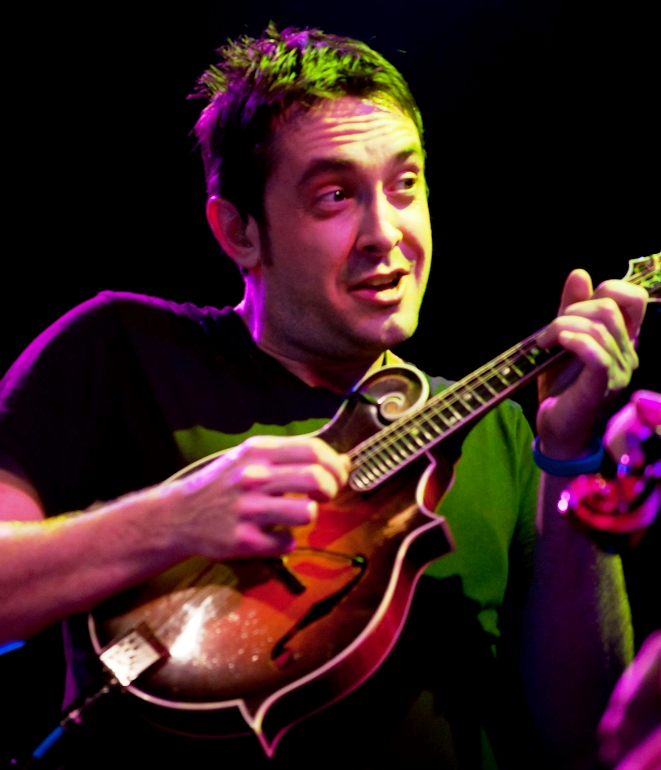 Austin, "infamous" in his own right as a long-standing cornerstone of Yonder Mountain String Band, appeared from backstage, mandolin in hand. Seeing such a wealth of picking skill on one stage was apparently too much to handle for this sold-out crowd. They erupted in cheers and danced all the way through the Austin-led version of "Up On the Hill," one of the evening's best offerings.
As good as it was, it highlighted the group's need to get out there and find a permanent mandolinist, one that can keep up with their lighting fast licks. This will undoubtedly be a hard, if not near-impossible task for this masterful jam band that draws inspiration from wells both old and new, such as John Hartford, to Jerry Garcia, to U2.
As the end drew near, fiddler Jeremy Garret invited us to keep the magic going at their next stop on Friday night, just a short drive up to the mountain resort town of Breckenridge. This is, after all, their annual Ski Tour, and the snowy slopes are calling them.
Then they went out with a flurry of string-dusting virtuosity, passing the lead back and forth between Garrett's fiddle, Andy Hall's dobro, Andy Falco's guitar, and Chris Pandolfi's banjo; playing as if in a deep, private conversation without words.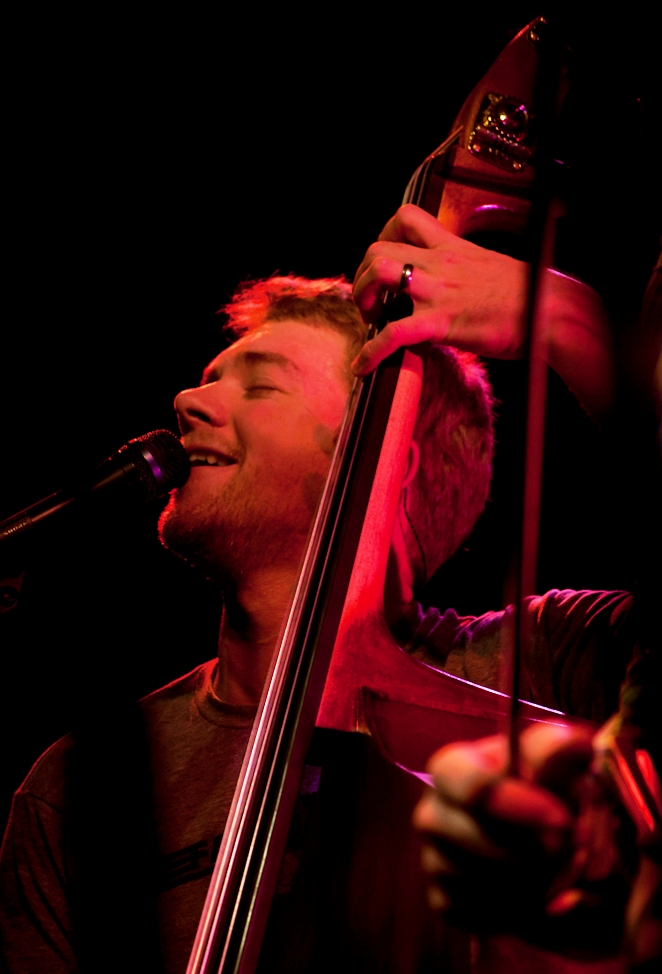 Well after the lights have dimmed, all who were present are ever more certain of one thing: if these guys can find a way to stick together for the long haul, then music lovers everywhere can expect years of magical nights with The Infamous Stringdusters, giving us memories that will live on in infamy, forever.
Check out more photos from the show and a video of 'No More To Leave You Behind' with Jeff Austin.