What happens when you take little pieces of bluegrass, surf rock, Afro-pop, Spanish flamenco, hip-hop, and blues, and then shake them up in the "Boggle cube" of these North Carolina based artists? Well, you'll get ONE of The Toubab Krewe's songs. Shake it again, and these same pieces of musical inspiration will form a totally different song, while retaining their distinctive sound. This outside-the-box approach, combined with creative song writing and a slew of skillfully played instruments, has given them a reputation for being one of the most unique groups around.
The evening started with up and coming local band, Ground Up, a modern rock jam band. They gave us an energetic set that was highlighted by the riffing skills of both their lead guitarist and keyboardist. Although they've only been together a couple of years, and have yet to hit full stride in their artistic chemistry, they have a well rehearsed set of toe-tapping head-bobbing rock.
Then DJ Equal, a record scratcher hailing from NYC, dropped the beat on us, seamlessly mixing hip-hop and dance tunes. This accomplished spinner brought us through a musical history of sorts, moving the crowd with modern rhythms infused with tracks from the 60s to the present.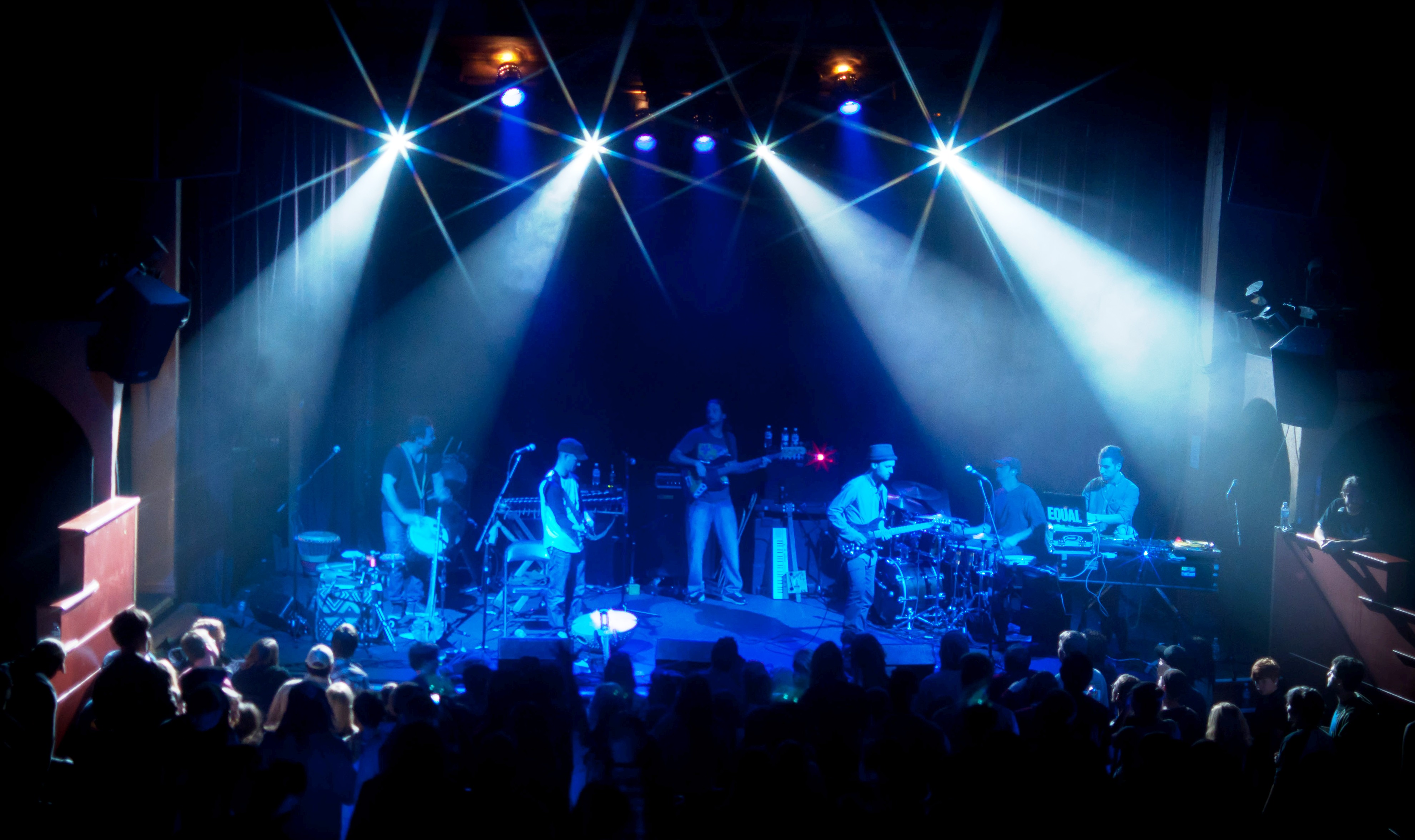 When Toubab began to perform, those not in the know were wowed by what this group brought to the stage. Exotic looking harp-like lutes made from gourds, a four-stringed guitar-like thing that appeared to have been fashioned out of a cigar box, a set of West African kettle drums, and a crazy looking xylophone, were all used to surprise the audience as they constantly shifted musical gears. Strange to see these foreign ("Toubab" means "foreigner" in several African dialects) instruments rocking out in tandem with the guitar/bass/drums formula of domestic music. Yet it all made perfect sense to the entranced revelers in the theater.
And just when we thought we had this group figured out, they did something even more unexpected. They SANG, an odd choice for a band that has built their house on an instrumental foundation! Not one vocal is heard on any of their previously released work. We wondered why this "strictly" instrumental group made the decision to include vocally driven pieces their live performances, betraying their previously established identity? The answer came from the music itself: "because we're good at it and you love it!" This we could not deny. They interspersed renditions of crowd-pleasing covers, such as Lead Belly's "Where Did You Sleep Last Night," Nirvana style, and a slowed-down version of bluegrass classic, "There Ain't No Whiskey In This Town." A highlight of the evening was when bassist David Pransky grabbed the lead and sang his way through an original African-inspired flamenco party jam, enirely in FRENCH. Proving once again that, whatever your box is, this talented group of multi-instrumentalists will not be put in it.
Changing it up once more, they invited DJ Equal out to contribute his turn-table skills on several songs. His tracks mixed well with the instruments, demonstrating yet another facet of this gem of a band. It's not surprising they melded so well, considering that these two have an established history together. Equal, a friend and fellow native of Ashville, North Carolina, has previously toured and collaborated with Toubab Krewe (see "Holy Grail" on their latest albumTK2), making this a perfect pairing for the band. The Bluebird show marks the first of a four-date mini-tour where the two will share the marquee, giving fans even more reason to make those shows.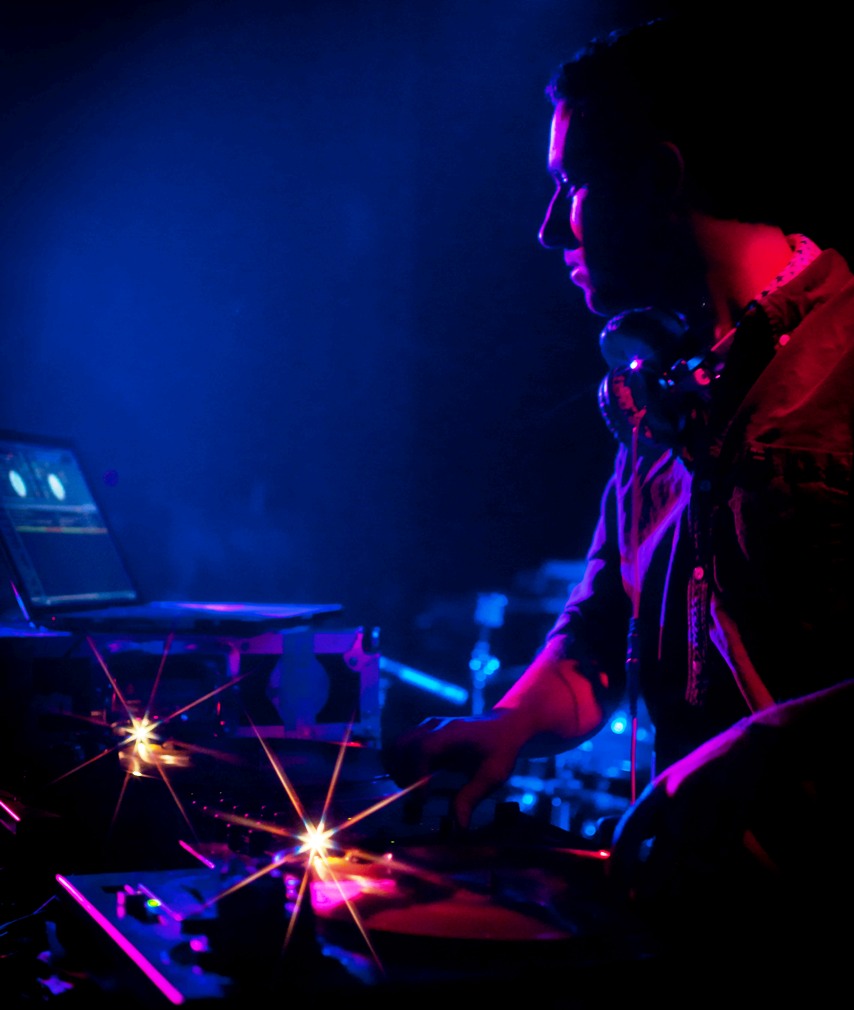 After this showcase of inspiring creativity, we look forward to when Toubab Krewe returns to the area. How could we not? After the Bluebird we carry such high expectations. We can expect to be dazzled by their techniques, uplifted by their melodies, and transported to foreign musical lands, all without the use of our passports. But that's about all we dare expect, since this band seems so dead-set on leading fans through an unexpected journey that is their music.
Check out more photos from the show!
Also, don't forget to check out Grateful Web's recent interview with Luke Quaranta, percussionist of Toubab Krewe.
Thanks the kind folks at Mason Jar Media for setting everything up!