Amid the recent and exciting "Shakedowns" amongst the currently touring Grateful Dead threaded projects, I had the good fortune of swapping some very interesting and eloquent emails with my friend Jeff Mattson.
After years at the helm of The Zen Tricksters, a stint with Phil Lesh and Friends, a terrific and on-going run with Donna Jean Godchaux and her various recent incarnations, Mattson now steps into John Kadlicek's shoes with the freight train that is the Dark Star Orchestra.
As Kadlicek "graduates" to his Furthur gig, Mattson continues to cement his place as an integral force in the Grateful Dead legacy.  Here's what he had to say about that legacy – and more.
GW: Surely you had a musical "life" before the Tricksters and everything that grew from that. What were your earliest musical experiences?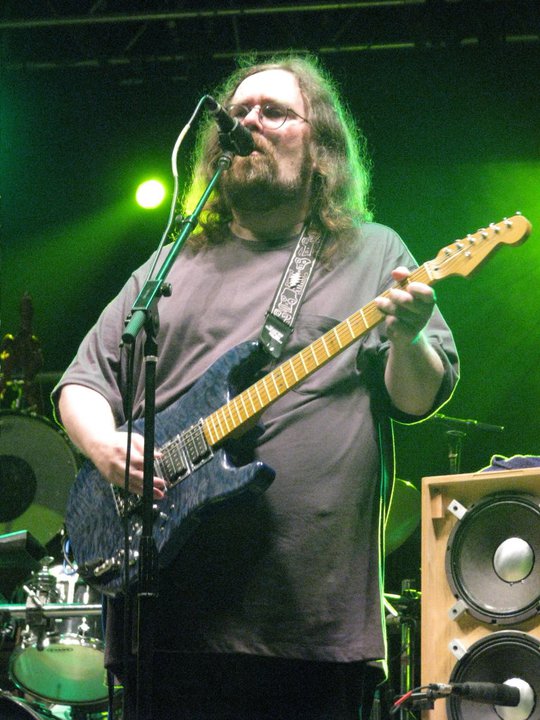 JM: As a child I grew up hearing a lot of jazz--my father was a bebop trumpet player, pianist, and avid listener to Miles, Coltrane, Sonny Rollins, Charlie Parker, etc. I also heard a lot of bossa nova music as my mom loved Jobim. When you grow up hearing music--whatever it is--I think that sets a tone that will be with you your entire life. As a pre-teen I embraced the classic late 60's top 40 radio of 77 WABC in New York. A lot of that music still holds up for me today! It's laughable today, but one of the first songs I remember being obsessed with was Dizzy by Tommy Roe. Then I began what has become a life-long journey of being a hardcore Beatle fan. From there I got into the other heavier groups of the day such as Cream, Hendrix, The Who, the Stones, etc.
My first concert was Seatrain featuring Peter Rowan and Richard Greene at the Schaefer Music Festival at the Wolman Skating Rink in Central Park in 1970. The opening act was a pretty far out Paul Winter Consort that featured Ralph Towner and all those cats that went on to form the band Oregon. Pretty heady stuff for a 12 year old! Three years later I would see my first Grateful Dead concert which, of course, changed everything forever!
My first band in high school was called Hypnocracy and we played all kinds of stuff, including my first stabs at Grateful Dead songs. Our basic philosophy was whatever song we played we jammed on it as long as we could! That pretty much holds today.
GW: Clearly you're part of a rare musical legacy, a torchbearer. What are your feelings about/interpretations of this dynamic? Does it hold weight for you?
JM: I don't see myself as a "torchbearer" but rather a guitar player who is honored and delighted to have had the opportunity to be whatever small part of "Grateful Deadness" that I have been. Some of the delights of my life have been getting the chance to play with so many of my musical heroes. This transcendent music has had such a profound effect on my life, as well as the lives of so many others.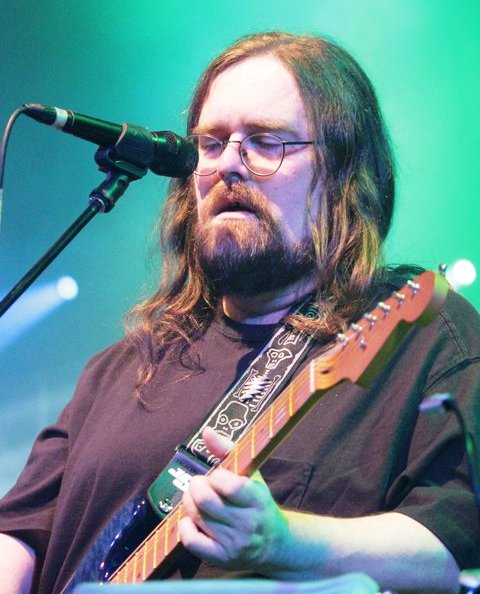 GW: You've been playing with Donna Jean for a little while now. In the process, you seem to have gotten away from some of the "meat" of the Grateful Dead catalog while exploring other material. Any tunes you are particularly looking forward to getting back into with your DSO work? Are there any particularly daunting tunes that lie ahead?
JM:There are a whole bunch of tunes that I haven't had the opportunity to play for quite a long time, e.g. some of Bobby's tunes (Lazy Lightning/Supplication, Lost Sailor/Saint of Circumstance), and some of the Jerry ballads (Standing on the Moon, Comes a Time, Days Between). Not daunting but exciting has been learning the Brent Mydland tunes such as Blow Away, Easy to Love You, and We Can Hide.
GW: I'm of the belief that Grateful Dead music is, in a sense, a neutral party - available for all the musicians who study it, practice it and perform it to bring their own set of skills/interests to the party. What is your unique angle on Grateful Dead material? How do you make it your own?
JM: The only rule is if you are playing a Grateful Dead tune the same way each time you perform it, you're playing it wrong. I see this music as being jazz in a rock context. The approach is the same. A basic road map, consisting of the chords, melody, and the lyrics, is followed. But how you play those chords, what groove the music has, along with the endless variety of possibilities for solos along the way, is what makes the trip. The most fun are the extended collective improvisations where the "music plays the band," the map is thrown out the window, and nobody knows quite where you'll end up.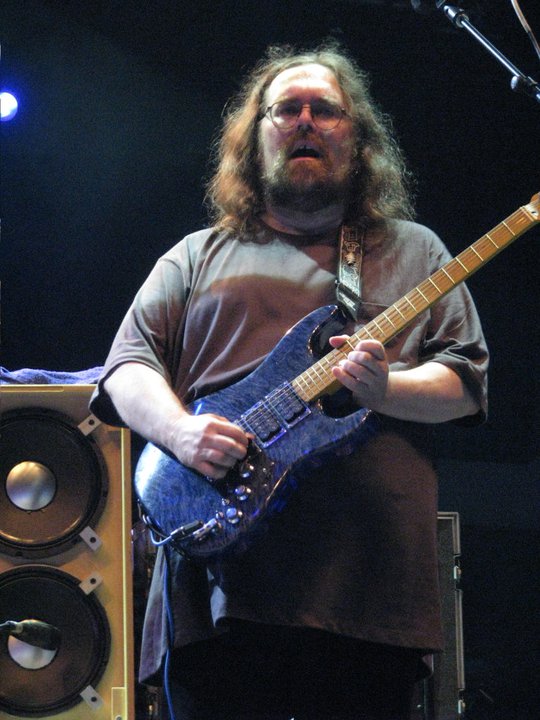 GW: Can you provide some detail on your current rig? Will there be changes when you join DSO?
JM: Right now, my rig is very simple. I'm playing a stock Stratocaster through a Tone King Comet 40 combo amplifier. I'm not much of a gear head. I use a handful of pedals that changes from night to night and includes a MXR Distortion +, and MXR Envelope Filter, a Vox Wah Pedal, and a Hughes and Kettner Rotosphere. I will be experimenting with new stuff with DSO--not exactly sure what yet. But I am ordering a Hard Truckers JG1 2x12 Cabinet and am digging out some old pedals such as my Mutron III and Mutron Octave Divider to help get those classic Jerry tones.
GW: In the times we've hung out, I've happily learned that you are indeed an audiophile with a killer record collection. What are you buying these days? Listening to these days? Anything new out there that's catching your ear?
JM: Where do I start?! On the more popular front, I've been a hard core Wilco fan for years and am loving their new album (Wilco the Album). I am digging Iron and Wine. What might surprise a lot of people is how much I love Sonic Youth--the noisier and weirder the better--especially their SYR releases. I love Miles, Coltrane, Albert Ayler, and Sun Ra a whole lot. Then I go in a entirely different direction with my extensive collection of traditional American music which ranges from the Carter Family to Bill Monroe, Reverend Gary Davis, Roscoe Holcomb, and the Louvin Brothers. I also stay on top of all the Grateful Dead/JGB releases and I'm really loving the last couple of Garcia Band CDs.
GW: I'm paraphrasing here: Garcia once said that he had zero handle on the GD experience because he could never step outside the Grateful Dead and take it in. You are in the unique position of having been both outside and inside the GD experience. Can you compare and contrast those experiences?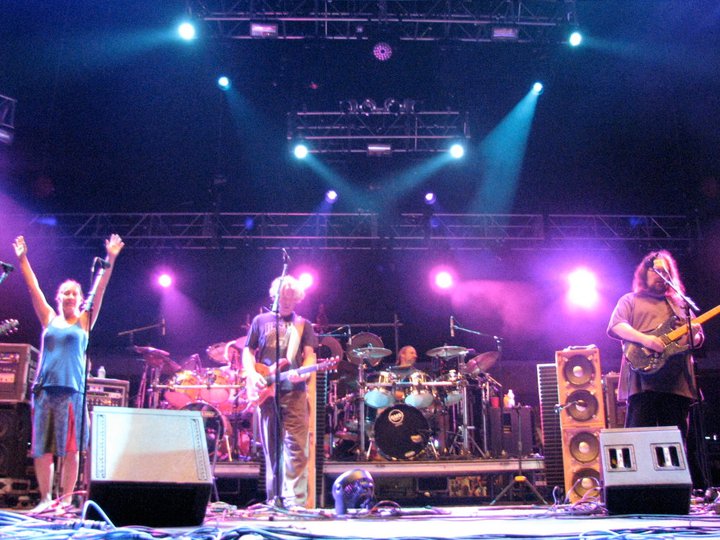 JM: My experience watching the Grateful Dead was different than most people's in that aside from having the quasi-religious experience that so many have, for me it was like going to school. I watched and listened with intense focus and picked up every little morsel of information I could retain from chord positions, licks, and equipment details to amazing lessons on how to build a solo. So coming from being an intense GD fan to getting to play at various times with Phil, Bobby, Mickey, Vince, Tom Constanten, and of course Donna Jean, I have a perspective that they never had, and found that at times I was explaining to various members of the GD how the magic felt to the audience. This is useful information for me too in playing, an instinctive understanding of what "feels good" out there