I first saw Jorma play an acoustic solo show in 1980 at the Palace Theatre in Albany, New York.  I remember shooting a bunch of photos of him playing that night, and I tried to find my film negatives before seeing him Friday night at Terrapin Crossroads in San Rafael, California.  I wasn't able to find my old pics, but I'm glad I couldn't.  Because to really experience the wonder that is Jorma (instant recognition from just his first name speaks to his singularity as a musician and performer) best to bring fresh eyes and ears to the show.  Every song Jorma plays is unwrapped, as if a brand new gift.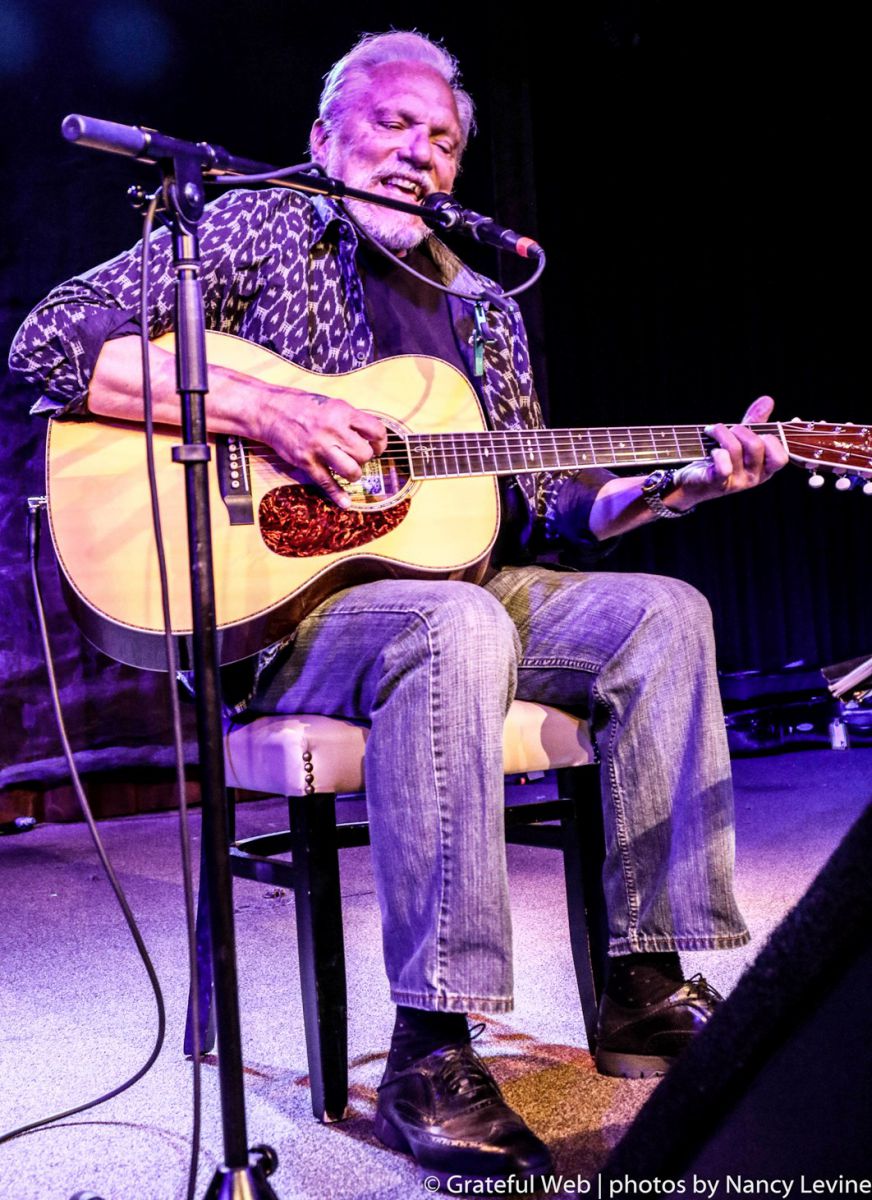 But Jorma Kaukonen is no stranger to the San Francisco Bay Area music scene.  On my drive to San Rafael, just north of San Francisco, I passed the ballfield in Fairfax where, legend has it, the Grateful Dead would play softball games against the Jefferson Airplane.  Jorma founded the Airplane with longtime collaborator, bassist Jack Casady.  The two went on to form the legendary band Hot Tuna and are currently touring.  At the start of this year, Jorma released his third solo record, "Ain't in No Hurry," on Red House Records.  Growing up, I had played Jorma's 1974 solo album "Quah" until the vinyl was worn thin, enchanted by his powerful interpretations of American roots and blues music.  From the warm welcome he received from the sold out crowd in the airy Grate Room, this evening felt like a reunion of old, dear friends.  
From the start, Jorma mesmerized us with his intricate fingerstyle guitar playing layered on a foundation of old timey blues in "True Religion."  In response to wild applause, he said, "Thank you, good to see you.  I use the term 'see' loosely," saying he didn't have his glasses.  None needed.  The edges of his music were clear and crisp, Jorma's voice mellifluous, rangy, and textured. 
His love song ballad "Sea Child" was heartfelt, stirring, a departure from the gutsy blues for which he's best known. Afterwards, he quipped, "Someone asked me, 'How did you get the idea for that song?' I haven't got the slightest idea."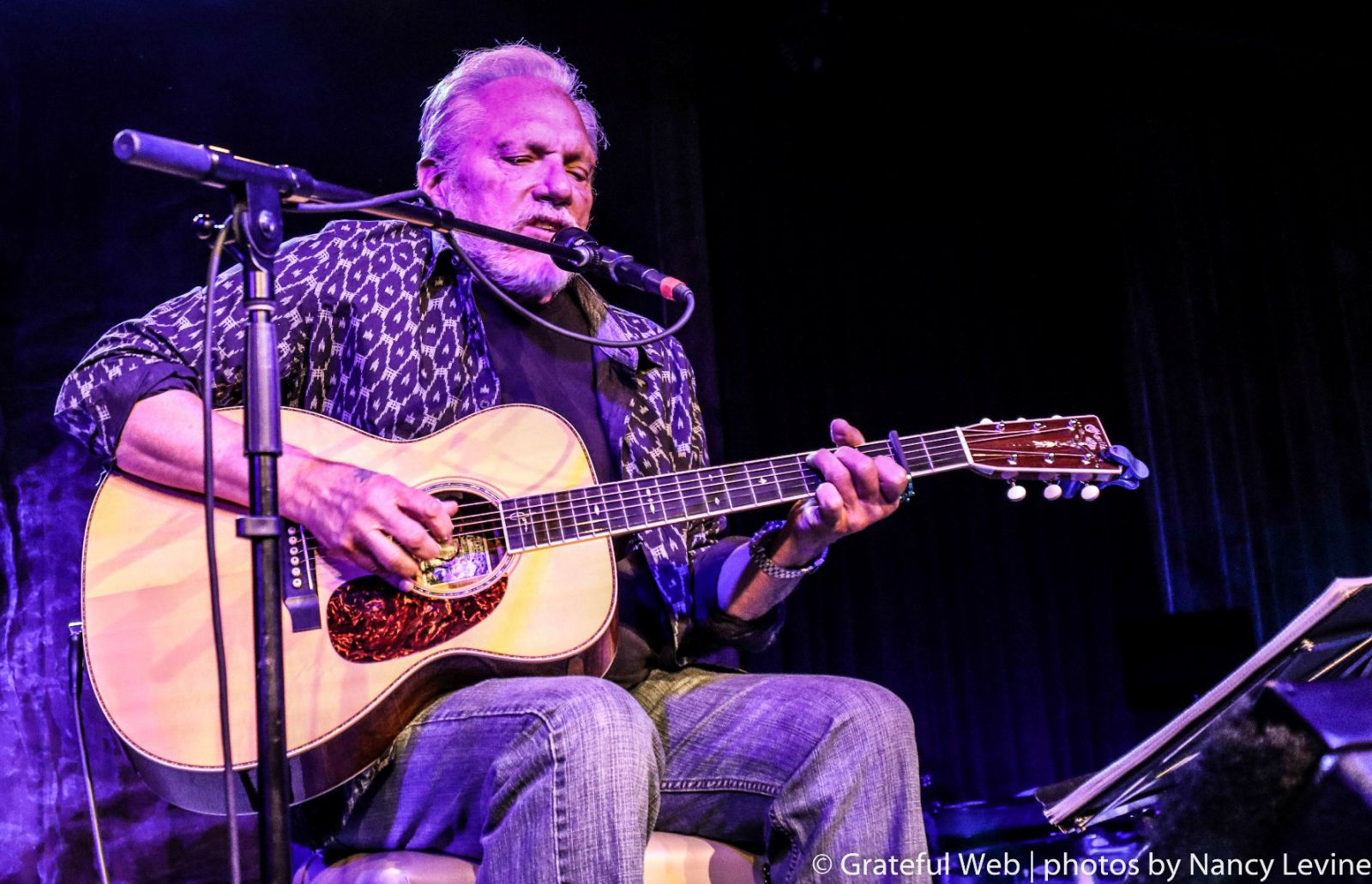 Jorma charmed the crowd with a light and lusty version of "Barbecue King."  When a titter arose in response to the lyric, "putting his barbeque taste on his barbecue bun," Jorma broke from the song for a moment to say, "You are paying attention!"  Afterward, he noted, "What's that song about?  Take a wild guess."
Of course, all evening long, people were calling out requests for favorites.  Jorma recounted the story of legendary bluegrass musician Bill Monroe who would wait for someone to call out the name of the song he was going to play next anyhow.  Jorma didn't disappoint: After someone called out "Hesitation Blues!" he delivered a soulful rendition of his most well known blues song (like Monroe, perhaps he was going to play it anyhow, judging from a printed playlist he'd glance at next to his foot).  He mined a vein of gold with the classic song from Reverend Gary Davis, "Death Don't Have No Mercy."  Jorma teased, "A good, upbeat song," with its wrenching blues and bittersweet pleading.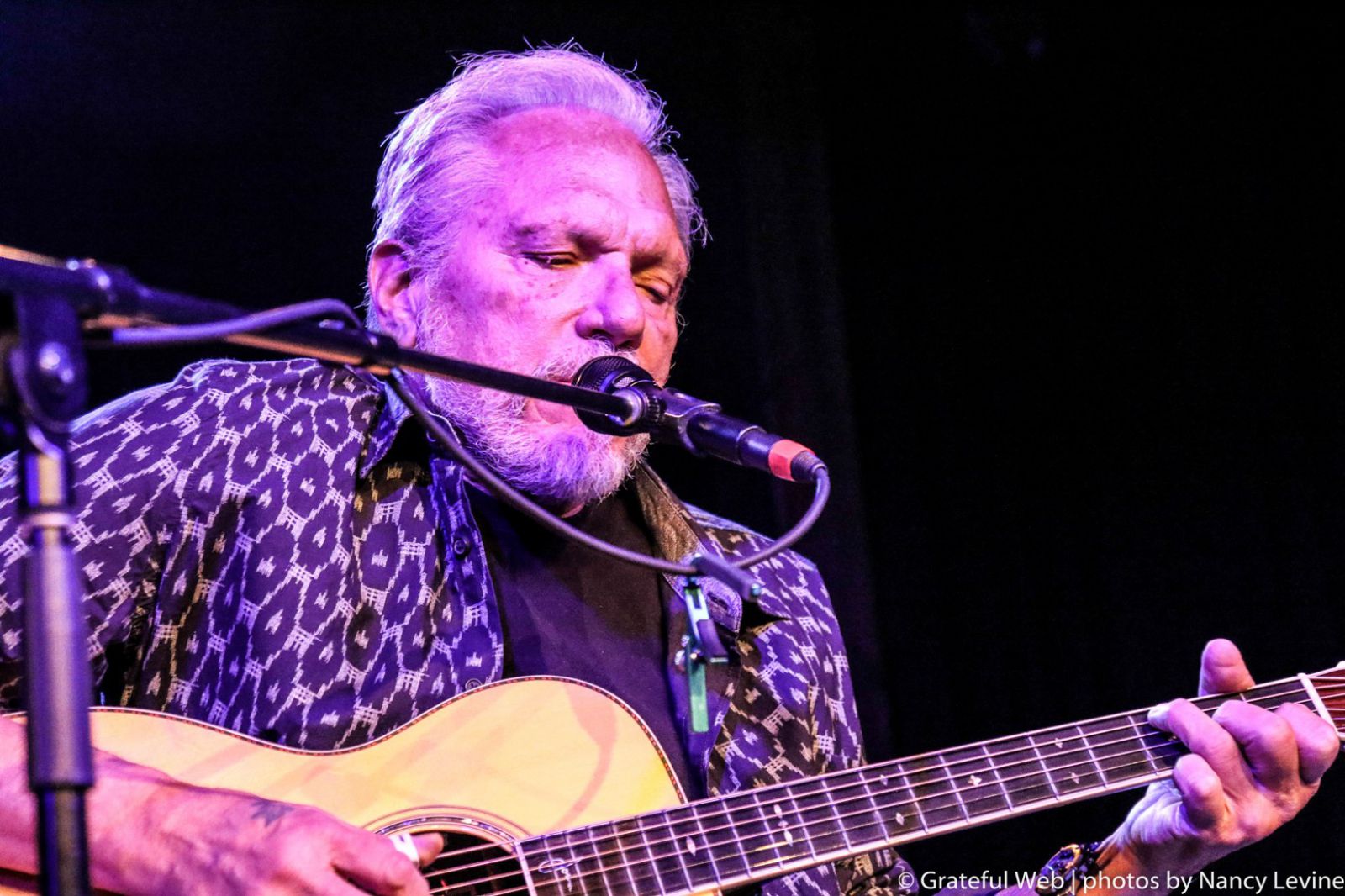 The all instrumental tune "Living in the Moment" was rich and textured, a showpiece of Jorma's range and mastery.  In turns the song was delicate, and even poignant, while also hearty and rumbling.
Like an old friend, Jorma reminded us of how we first met.  "We're in Terrapin land," he said, "I played this with the guys.  You know which guys I'm talking about.  The guys -- bingo!"  And with that, he launched into the crowd pleasing classic, "I Know You Rider."  Like old friends, without even saying, we knew which guys he was referring to.