It's been more than 20 years since "Candy," B-52s lead female vocalist Kate Pierson's duet with Iggy Pop. Pierson has fulfilled the promise of that Top 40 hit with her first solo effort Guitars and Microphones released earlier this year. Finally, her voice is up front and center, with an overall sound that is heavily influenced by 1960s pop and girl groups. It compares favorably with her band's later output, and comes closest to mainstream breakthrough Cosmic Thing.
Pierson is following her bliss and showcasing the new record on her current tour. An excited fan greeted her with "I love you Kate!" when she came onstage at City Winery. Opening act The Mike + Ruthy Band doubled as her backing ban, she strapped on a custom Veillette guitar with acoustic and electric pickups.
The upbeat show kicked-off with the album's lead single "Mister Sister," a timely, positive song about transgender identity. Following the record's track listing, Pierson played the turtle rescue-inspired "Bring Your Arms" and "Wolves." "It's about my partner Monica and I, we're getting married... soon," she said about the latter. "Bottoms Up," written by Nick Valensi of the Strokes and 2015 Grammy nominee Sia, had an even bigger sound live and echoed the best of Ronnie Spector and the Ronnettes.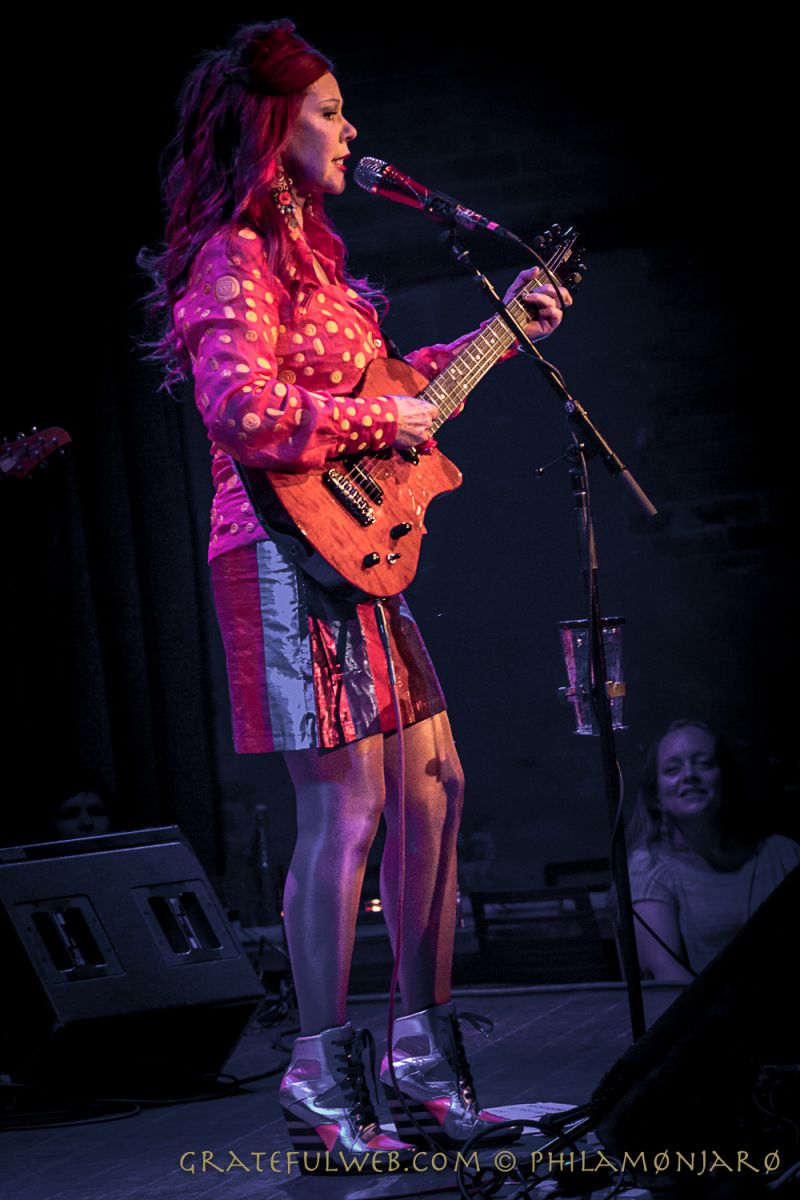 "Here's one you may have heard before," Pierson said before a crowd pleasing version of "Candy." Most of the room was standing for the 3-song encore which ended with "Shiny Happy People" her 1991 collaboration with R.E.M. from 1991 and B-52s classic "Roam." It wasn't a party out of bounds, but  Kate Pierson's live solo show was full of good, good stuff.