We are now less than a month from dawning on the desert for Unison Festival 2023. This intentional arts gathering is held at Tico Time Resort near Durango, CO from September 7-10, 2023. The festival experience includes music, art, yoga, ecstatic dance, swimming, workshops, and a sacred fire held through the weekend. As we prepare ourselves for this gathering, we wanted to highlight five female artists that we can't wait to dance our hearts out with… tune into the full article for some in depth interviews with a few of these powerful performers!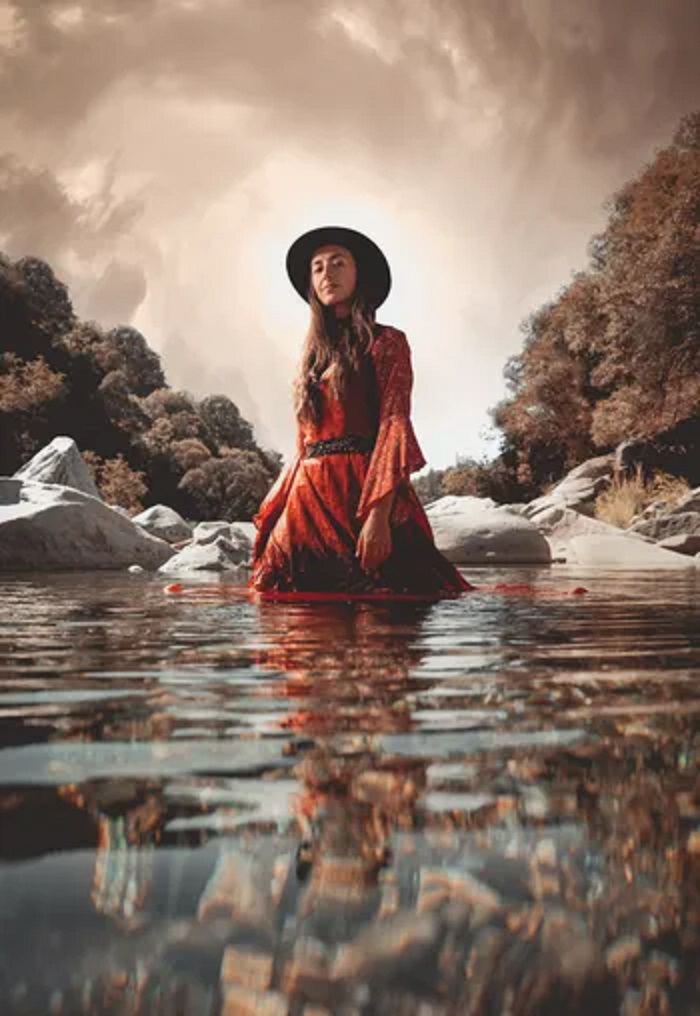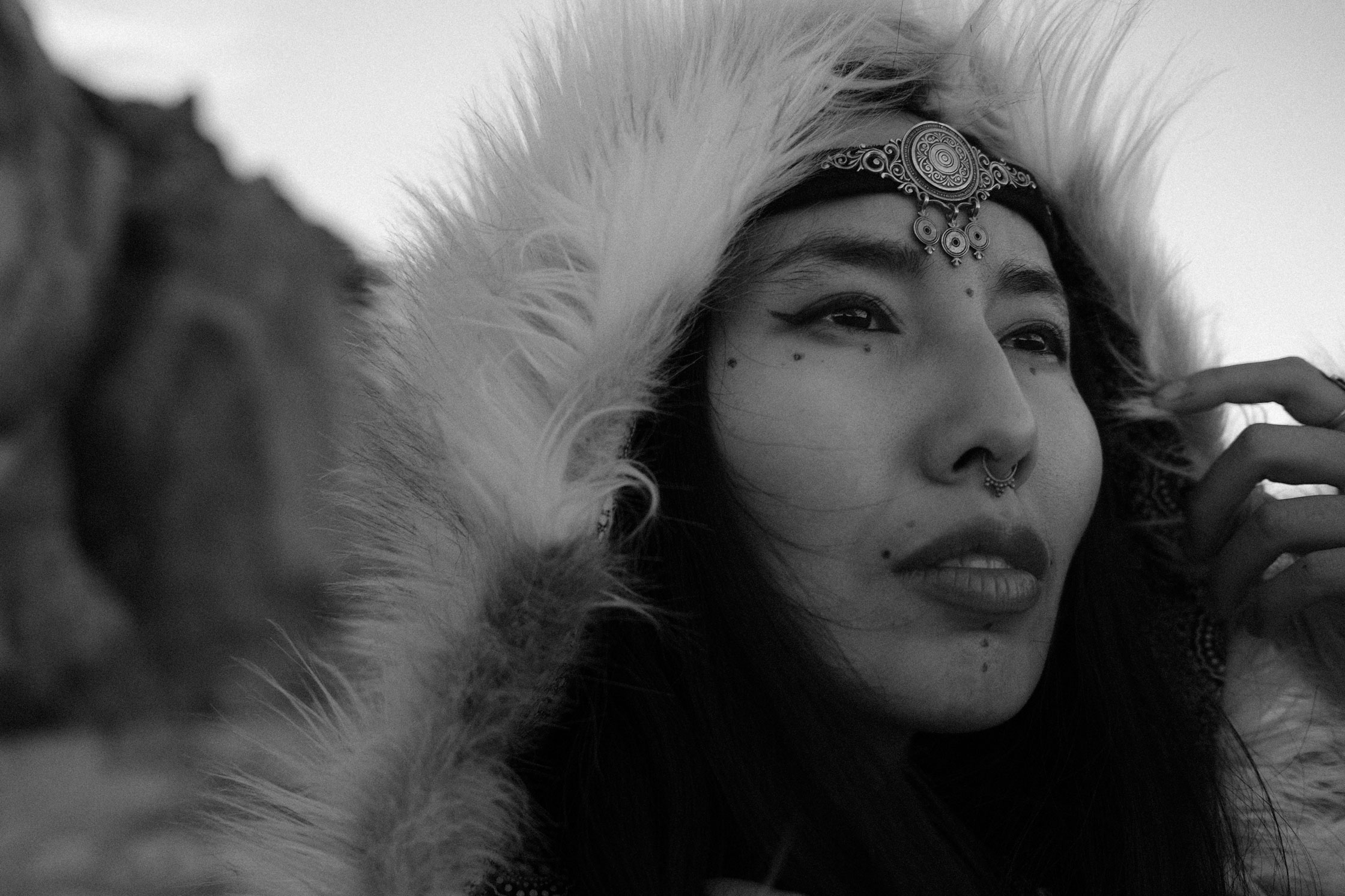 Ayla Nereo
Marya Stark
Snow Raven
Kayla Diana
Sheena Medicina
We are so grateful to share these one on one interviews with Marya Stark, Kayla Diana and Sheena Medicina about their excitement to make magic in the desert and what it's like to be women in the music industry. We were also lucky enough to get an in depth drop in with Christina Sasser, AKA Sheena Medicina, who was the curator of the round two lineup of electronic artists; she gave us a look into her involvement with the gathering and the intense process of designing a diverse lineup for all to enjoy.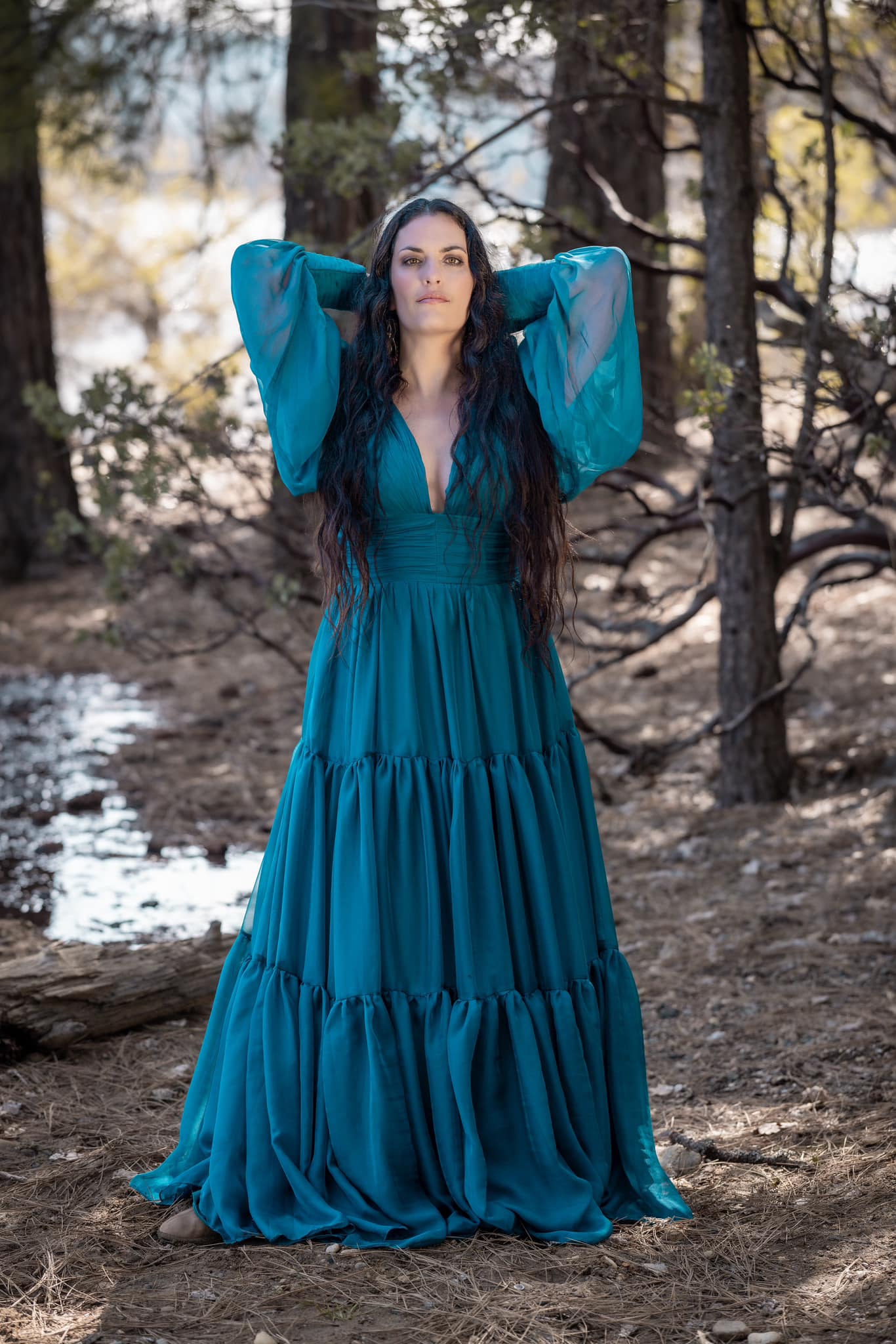 Marya Stark:
Have you performed at Unison before?
Not Yet! First time for this event.
What are you looking forward to about the festival?
Well I just loooove northern New Mexico, and I can't wait to sing under those skies, and enjoy the river.
What's it like being a woman in the music industry?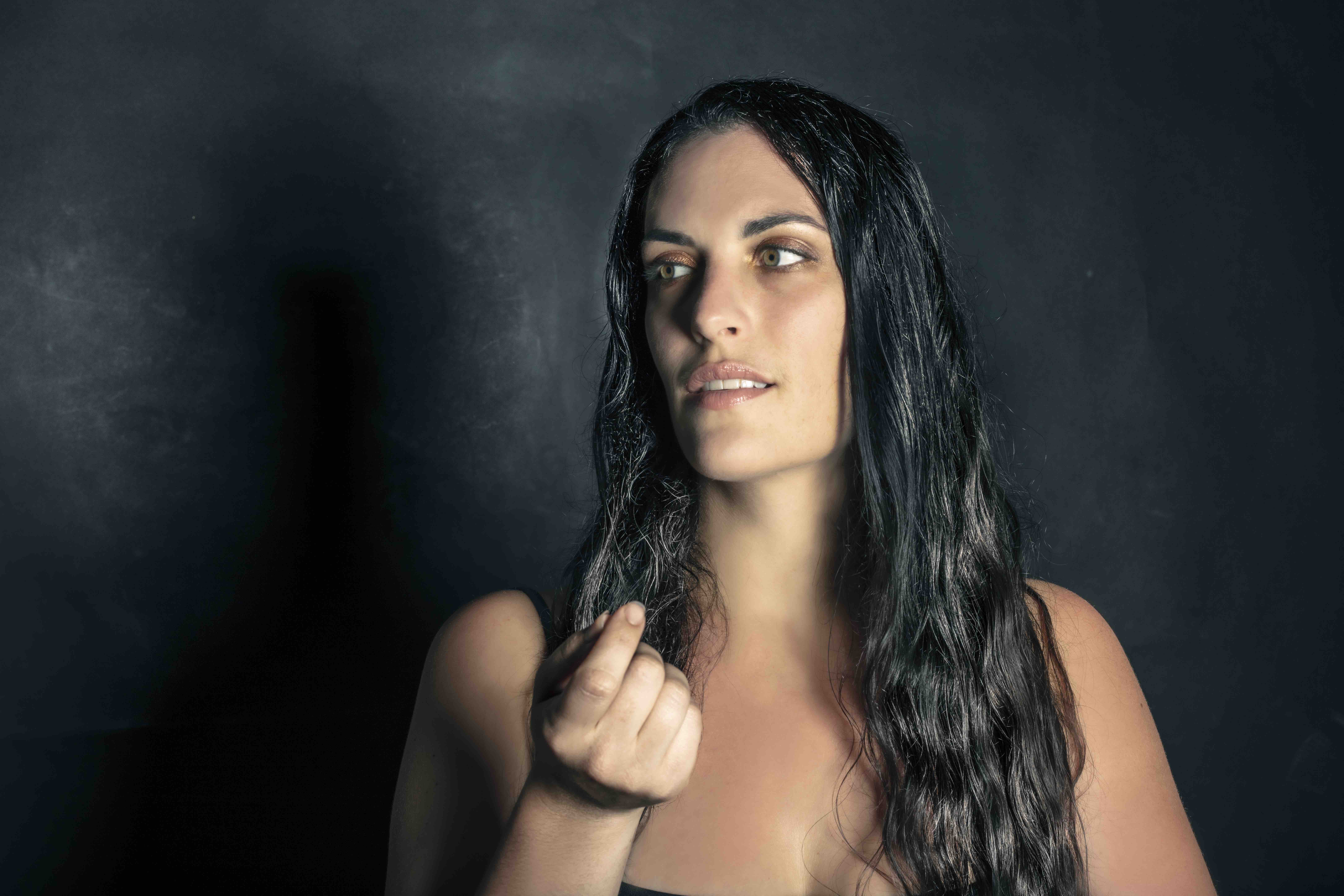 Gorgeous and Evocative. I honestly avoided fully embracing the idea that I was part of the music industry for a long time because I think culturally we're possessed by an obsession with youth, and ageism that takes out its fear of death on women in the spotlight. The older I get, the less I care about the cultural trances, and the more grateful I am to be part of a movement of women uplifting other women in the industry. I think that women's voices are amazing and soulful, and needed for balancing the airwaves. As a woman, I feel I have a unique artistic voice and lens to perceive the world around me- which I love to bring into my artistry and storytelling. I am happy to participate wholeheartedly these days sharing my passion of embodiment, womb centered alchemy, and radiance as a woman unleashing herself from the shackles of b.s. cultural indoctrination, invisibility, and self-silencing. I am grateful to live in a time of great changes and bring my vitality to the table along with so many other incredible artists.
Are there any artists on the Unison lineup you're looking forward to seeing yourself?
Well I'm always excited to see my girl-band mate Ayla Nereo rock her beautiful soulful songs live. I am also loving what Dirtwire is bringing to their live set these days with the 3 drummers and fully dialed multi-instrumental excellence, and can't wait to see Snow Raven blow everyone away with her brilliant performance and extraordinary vocal animism.
Any final thoughts or things you'd like to share?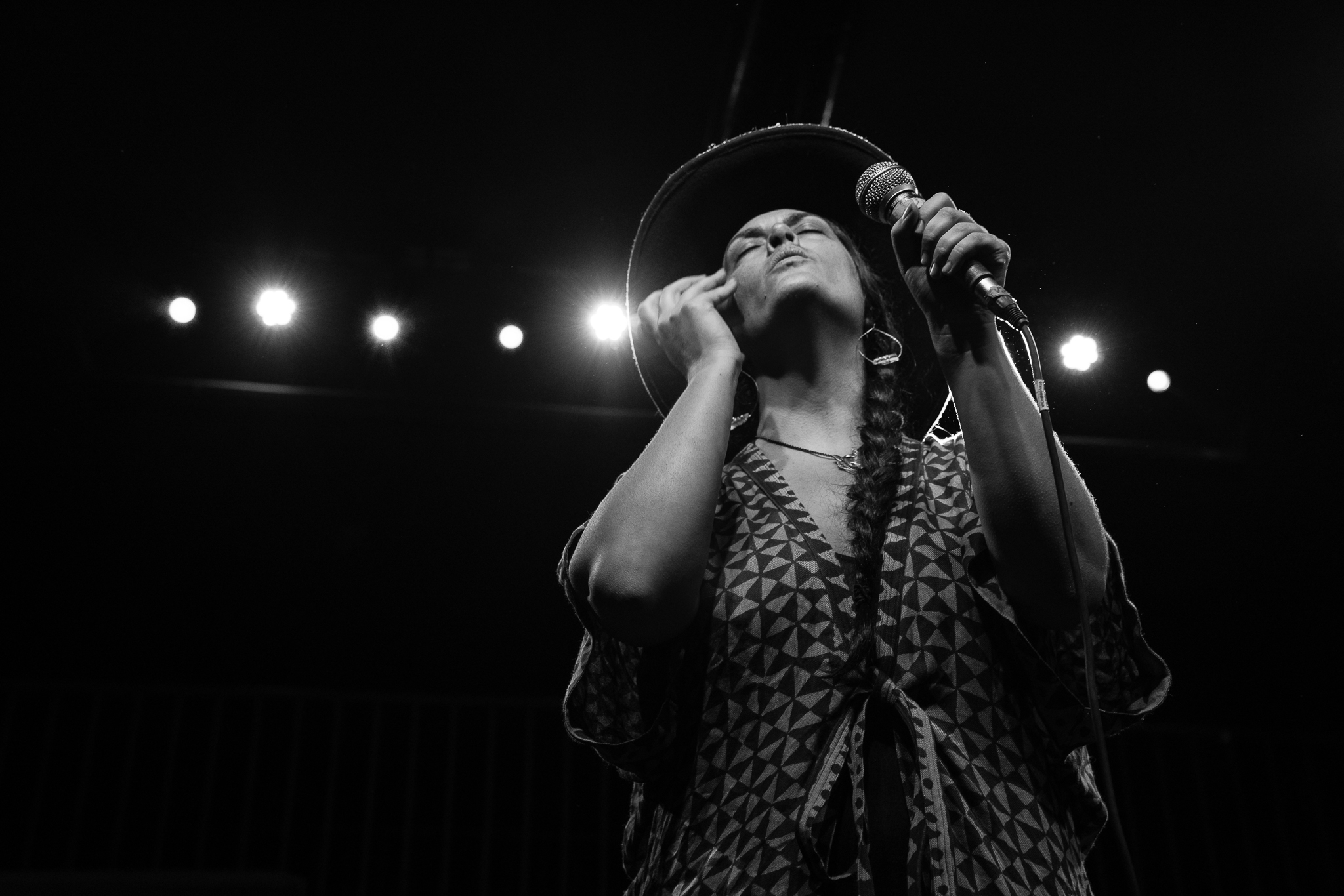 I am releasing my new album Weightless the week before this festival, so I am excited to come and share this new music while riding the wave of joy, celebration, and excitement of this new release!
Kayla Diana: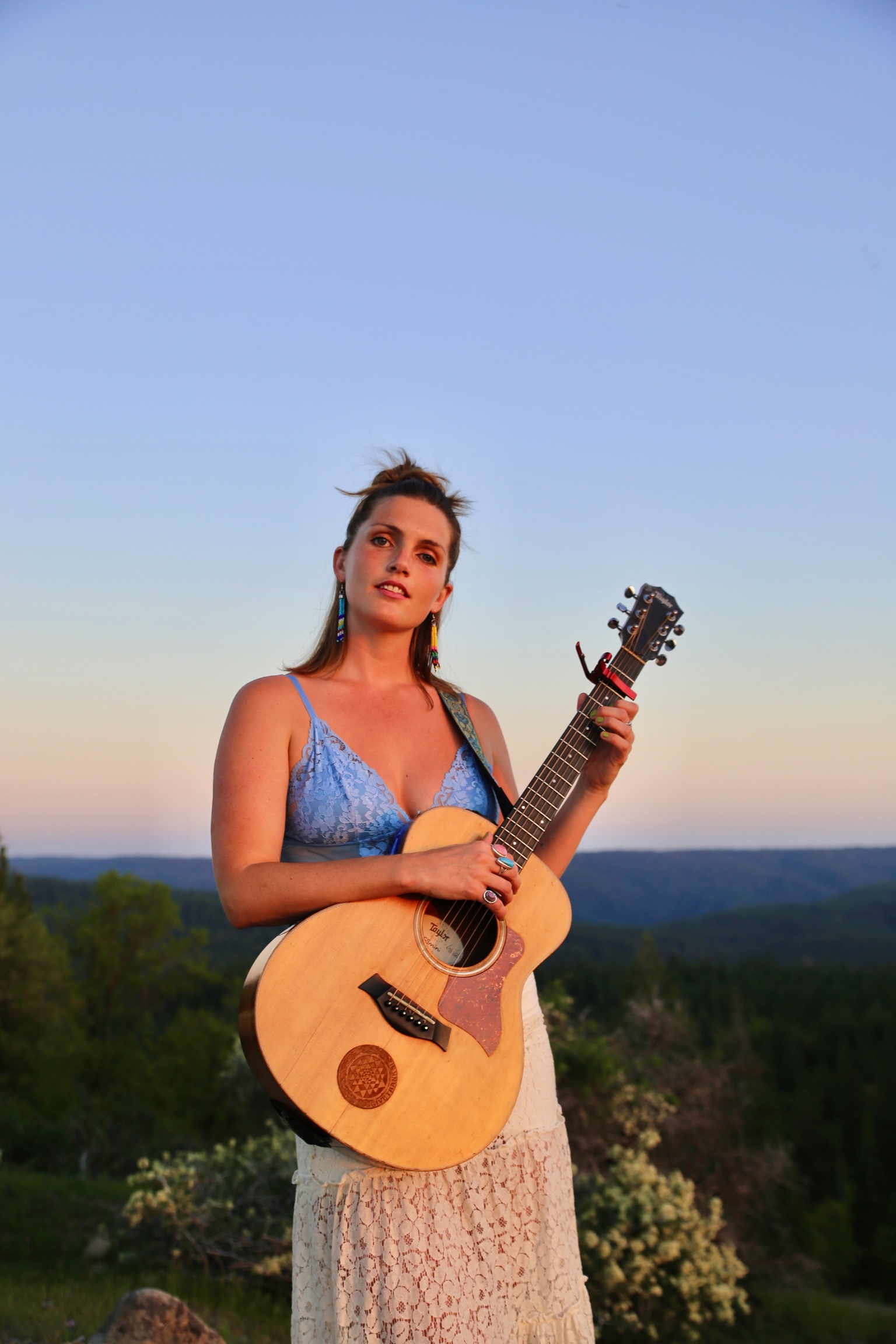 Have you performed at Unison before? When? How was that for you?
Yes! I performed at the very first Unison... I heard about it and I knew I had to be there. It was absolutely wonderful. It was one of the best festival experiences I've ever had... from the land to the people to the organizers I felt really supported and filled up by the experience.
What are you looking forward to about the festival?
I'm looking forward to the beautiful humans that will be there and being able to breathe the air and feel the potency of the land... I feel deeply moved by that valley and the water. I'm excited to nourish old connections and make new ones and see the magic that unfolds for us all gathering together in this way. I'm also stoked to share some new songs- I've written a lot of new material since the first festival.
What's it like being a woman in the music industry?
Whew, this is a big question. I took a week to think about how to answer... First, I think there's never been a better time to be a woman in the music industry. The world has seemed to notice the imbalance of male to female artists on the lineup and I'm really stoked to see that changing. Second, it has at times been very, very hard. I've learned a lot of really hard lessons in valuing myself and trusting my own voice. . I've felt taken advantage of, shouted over and sexualized, and also lifted up and protected. I've also had big brothers in the scene put me under their wing and have my back, and also met some real jerks. More than anything it's been up to me to stand firm and graced in myself and communicate, value myself, and learn to express boundaries in a graceful way. I'm grateful to be living in communities where I feel safe to not only be a woman but a woman in the music industry.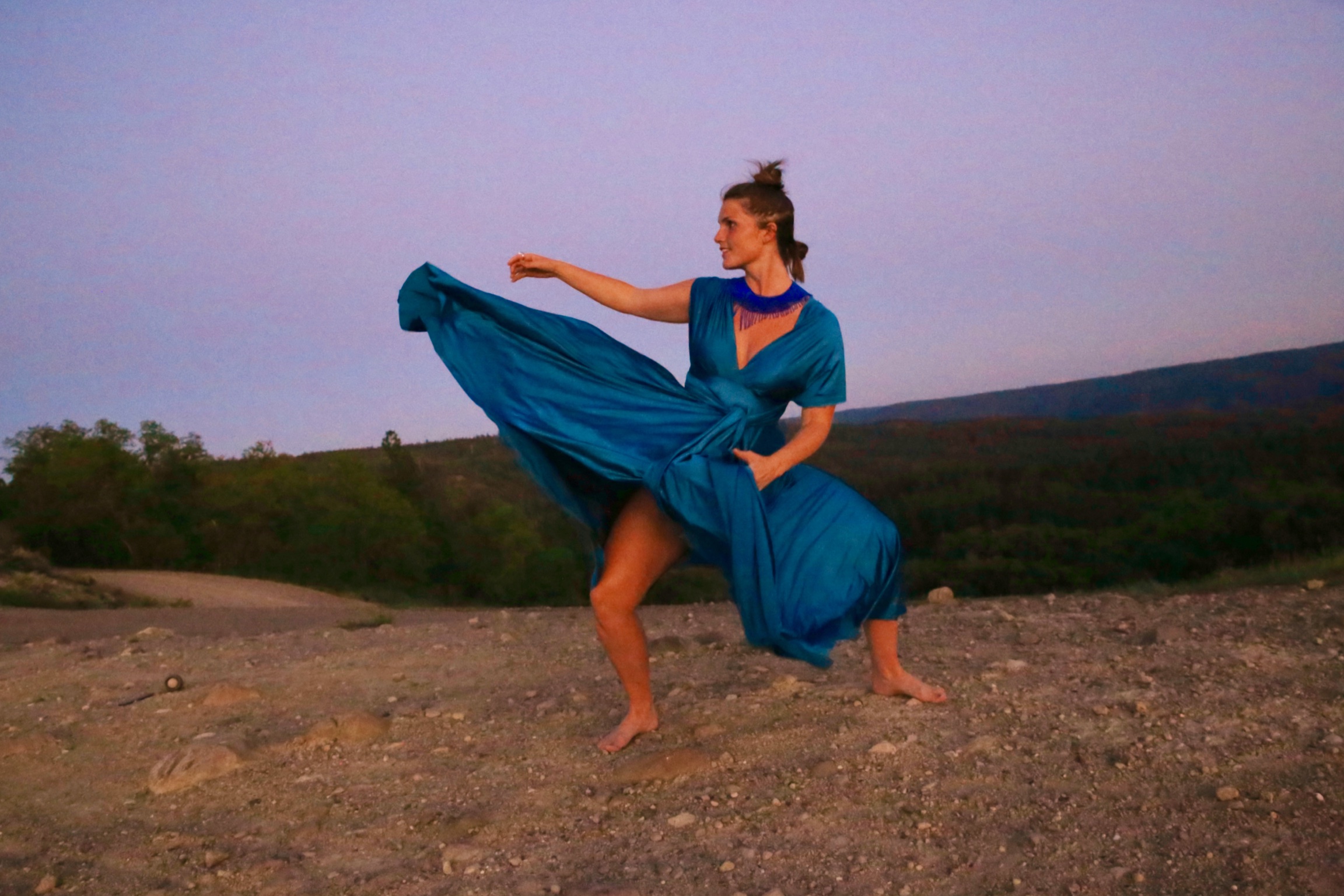 Are there any artists on the Unison lineup you're looking forward to seeing yourself?
I'm honestly so excited for all of them! Some of my really good friends are playing at this festival so I would literally have to list every single one haha. The artists that are playing at the festival are all devoted to the music, breathing life into their dreams and following the muses no matter what life brings. I absolutely admire that and I'm so stoked to dance my face off, cry, laugh, and everything in between.
Sheena Medicina / Christina Sasser:
Have you performed at Unison before? When and how was that for you?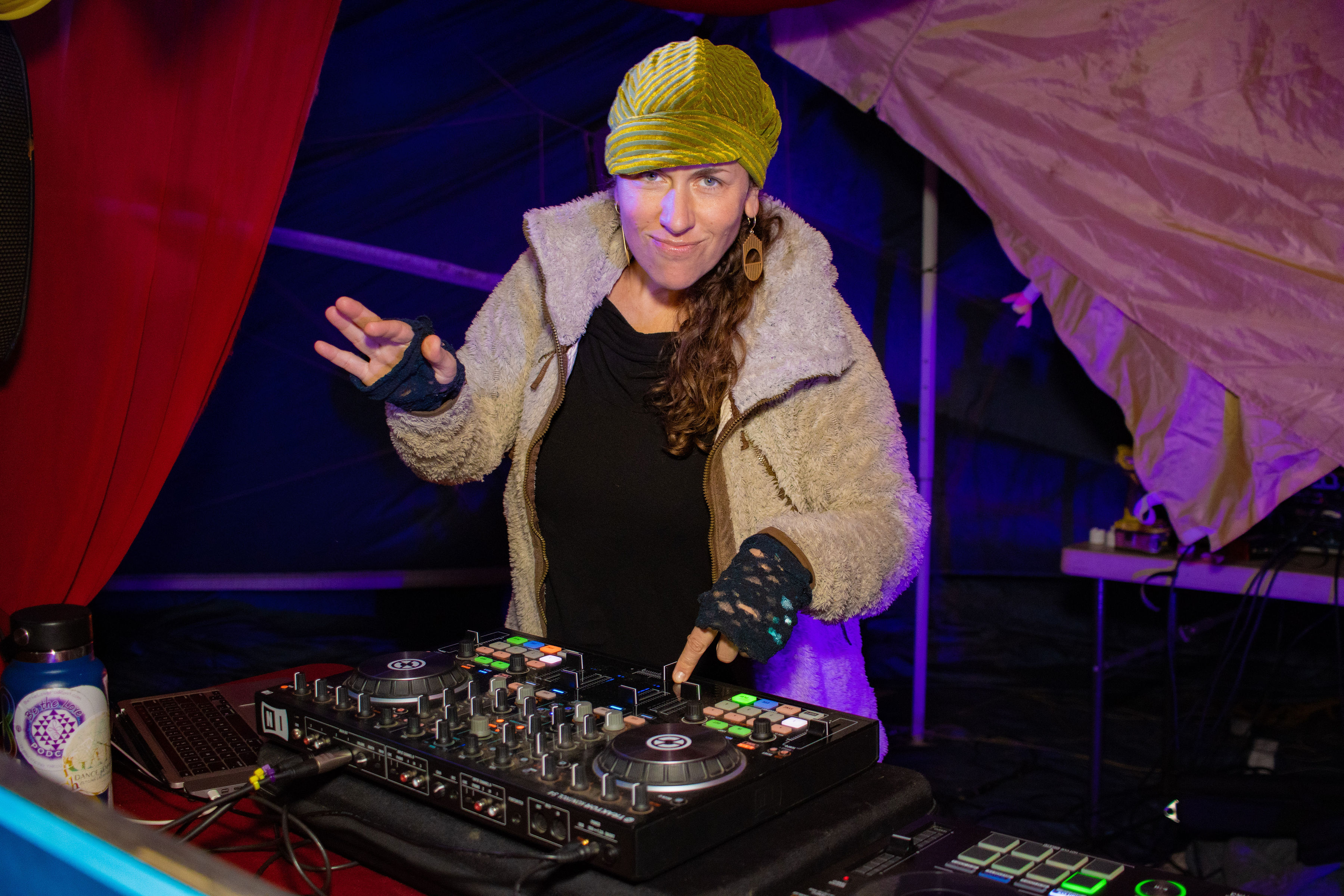 Yes, I actually performed twice at the precursor to Unison Festival, which was Ascension Festival. I did the opening set and then I also did a Saturday night set. It was small and intimate and that's where the seeds really began for Unison.
And then, at the first Unison Festival, I closed the Goddess Night and then I also played a Sunday afternoon beach stage set, which was super, super duper fun. I loved it so much. The following year, last year, I also closed out The Goddess Night on Friday night. I was also the artist relations coordinator, so I was working a bunch. The last couple of years of playing, you know, ending The Goddess Night have just been some of my absolute favorite sets of the year, and it's been my opportunity to really play exactly the kind of music that I feel is the most full expression of me, not even as an Ecstatic Dance DJ, but to get to play at this festival that I'm part of creating, and be fully in my element with closing out the night, the Goddess Night, especially with the energy being all about the most badass women and high vibe bass music.
What am I looking forward to about the festival for this year?
I think for me, the thing I look forward to the most is just the experience of being there and watching all of the stuff that we've been planning for months happening in real time all around me and experiencing just one zone to the next zone, to the next zone, and everything being incredible and everything being like a dream and just being such a variety of talent and creativity and art and music and beauty and connection and ceremony and sacredness… and that's what I'm looking forward to, all of it.
What's it like being a woman in the music industry?
That's such a big question. For me it's really fun and so much of my purpose and mission as a woman in the industry is about amplifying other women. I think one of the biggest reasons why I even ended up getting involved is because I was sick and tired of hearing myself complain about how I wanted to see more women at the events that I was going to and a part of, and just feeling like, where are all the women on the lineup?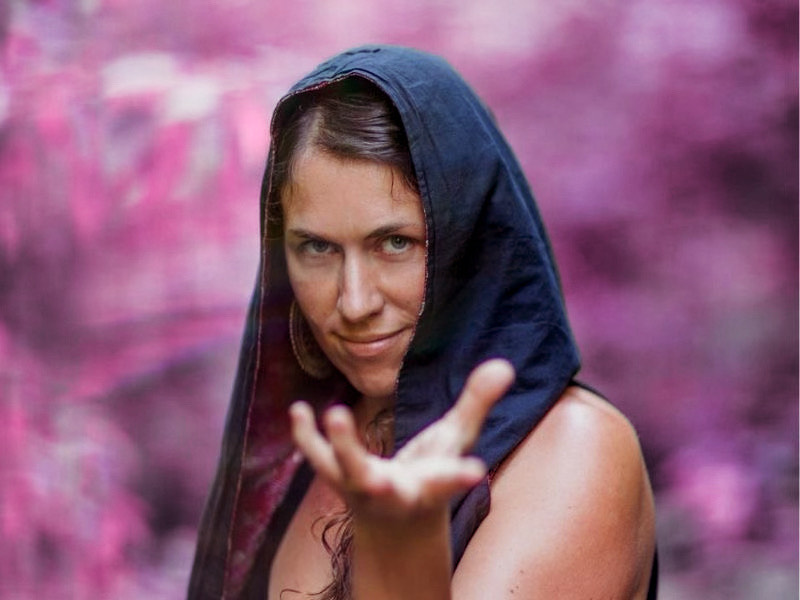 And every time I would see women play, they just absolutely blew me away. So I was like, we need more female talent. And I kept shouting it from the rooftops for years and years until finally I just took things into my own hands and was like, all right, I'm gonna get in there and start doing it myself. it's just more and more women in the music industry every day now and more and more women that are helping to create more opportunities for more women. If you're a woman and you wanna be an artist, this is probably one of the best times to do it. And similarly, if you're black, indigenous, a person of color, a minority, this is definitely the best time to start learning and get out there. People definitely want to support more diversity on the lineups and it's becoming more and more of a legit conversation with all event production world these days, more than ever before. So it feels like an exciting time. Honestly, I feel grateful to be a part of that energy and that movement.
Are there any artists on the Unison lineup you're looking forward to seeing yourself?
Oh golly, yes. I sure am of course. I'm very excited for a lot of the women on the lineup, go figure. I'm excited for Saucy Feather to return to the stage on Goddess Night. She threw down, I think what was the best set of last year, and I'm excited to see her doing her thing again. She's an incredible up and coming talent. Shelajit is also somebody that I just absolutely love and adore who's gonna headline The Goddess Night. Super excited about her and of course Little Red is a newcomer to The Goddess Night, I'm excited for her to open things up that evening. And Amrita, who is Unison family, been with us since early days, and is just an incredible talent, been at it for such a solid while behind the decks of artists and musicians.
So the whole Goddess Night lineup, I'm really stoked about.
And then I'm really stoked on some of the people that are gonna play the base stage 'cause they're folks that I've found in reviewing all of the applicants for the festival. I'm excited for Yawei, I'm excited for Dreaddy Bear, I'm excited for Clarifeye, K. Maitri, who's one of my dearest and best friends, from Cascadia also. I'm excited for Parasox, who's also part of the Unison team. I'm always excited for Cody Coyote sets. He's one of my oldest and dearest friends. He's one of the co-producers of the event and he's also legitimately one of my favorite DJs on the planet. So, those are good homies. Always love what they put down. I just am stoked for all of it.
What factors went into your decision for the second tier of lineup for Unison?
We had about 30 spots to curate and we decided to do about half of those to returning artists, people that have been with us on the Unison journey for a while. You know, they've been coming to the events, they've been playing at the events. We had 130 applicants and about 15 spots for those new people. So it was an incredible pool of talent that applied, and I gave consideration and due time to every single person. I actually created a pretty thorough system of review to look at all of their social media numbers, to listen to several tracks, to look at how many tracks that they've published and shared on the different platforms they've shared them on, to read their bios, to look at their Instagrams, just to really try to get a good understanding of all of these artists and who they are as people and what their purpose is and what their mission is and, what kind of energy they would bring musically and even just them as beings. I definitely put a, a very legit emphasis on curating an equal measure of female to males in the lineup.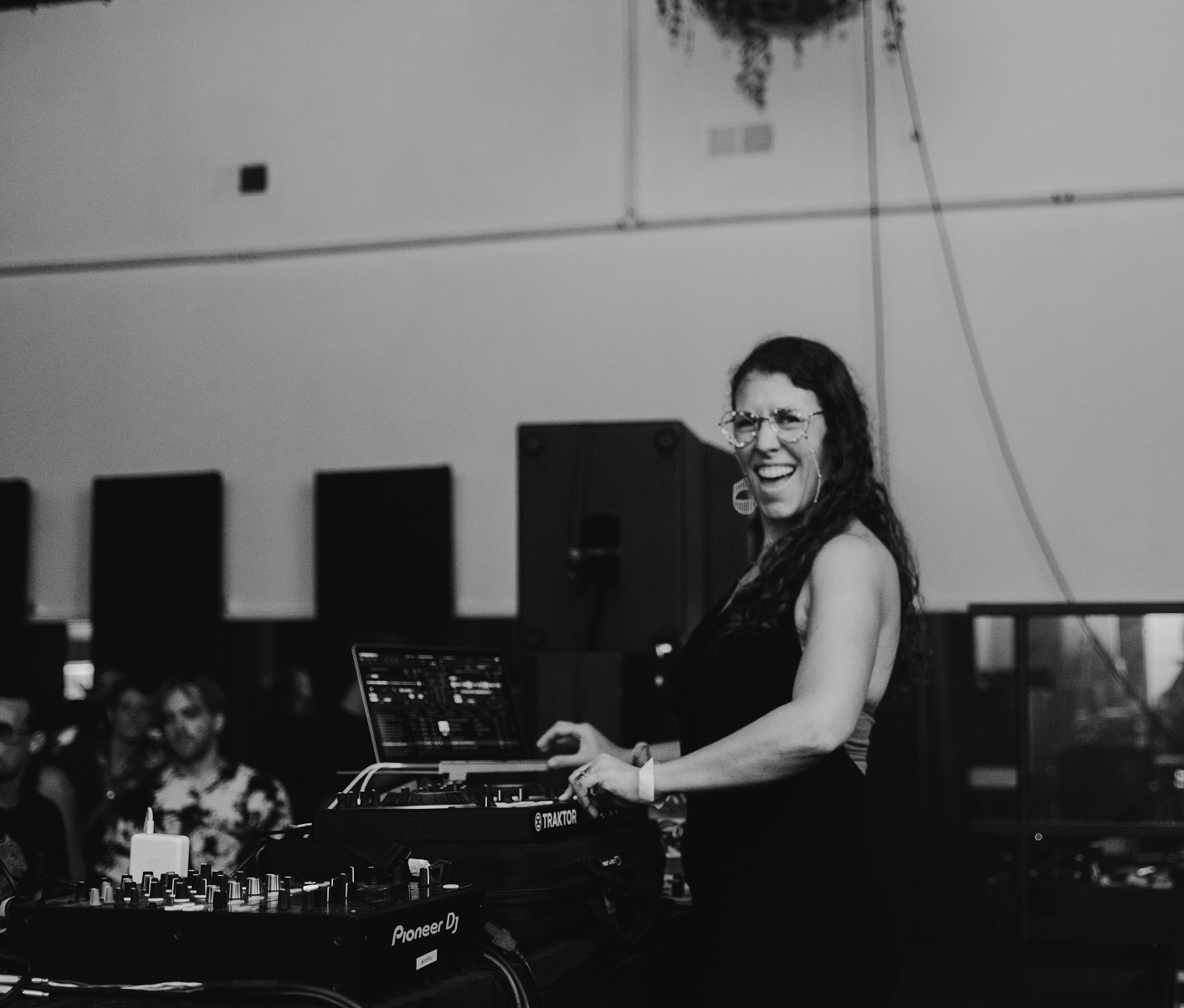 That was definitely all things that were weighing into my decision, but also just talent reigned supreme and diversity. Also choosing people from the Four Corners area. We wanted to support people that are from the area that is close to where Unison is happening. So, you know, we really chose some of the best artists from Salt Lake City area, from the Moab crew, from the Denver area, from the Sedona area, down into New Mexico, Arizona, Utah, all around.
My absolute favorite part of being able to curate the spots this year is not only thinking about those spots, but thinking about the entire experience as a whole, and musically the journey that you're gonna take the entire festival on energetically, with all the different stages, whether they're happening simultaneously or whether we'd get to the point in the night where there's just one stage and then the silent disco. Just really thinking about how it all fits together as one whole experience over the four days that is exciting and adventurous and emotional and healing and connective, and all the different layers and elements.
How can festivals and conscious gatherings work to empower female musicians, DJs and producers?
That's a great question. I think that they should be curating with that awareness in mind that we don't just wanna all see white guys all the time. The music industry is predominantly white males, and it gets boring. A lot of talent is to be found in the lesser represented artists, which tend to be women and other minorities. There's some really, really amazing and unique voices that deserve to be heard. I hope that Unison will continue to be more and more inclusive and that more and more artists will apply that are in that category, 'cause we definitely want to support that.