There's something homey feeling about the idea of a man sitting out on his porch as the sun sets, plucking away at his guitar as he moves forward and back in a rocking chair. And it was just that image and sensation that Langhorne Slim brought to the stage, rocking chair and all, as he sang his songs of love lost and love found to an audience more than eager to share in his musical story telling.
Steady clapping, stomping, dancing and singing from the audience at Thursday night's show at the Fox reflected Langhorne's music to be more than just plucking strings and a blues chord progression however, as this image calls to mind. Supported by an upright bass, drums and interchanging keyboards and banjo, Langhorne's subtle gravely voice and acoustic guitar wove themselves into lyrics about the joys and losses in life, igniting Langhorne's soulful blend of blues, folk, and Southern comfort.
Stepping out with his signature fedora pushed low on his brow, Langhorne and his band took to the stage with immediate energy, though they opened with the more mellow title track off of their newest record, "Be Set Free."
For newer fans of Langhorne Slim the opening song may well have been a moment of both excitement and disappointment. While tracks from the less bluegrass, Southern feeling 2009 album were played, they were only spotted throughout Langhorne's hour and a half long set, the greater part of it dedicated to songs off of the two previously released records under his name.
Yet it is hard to image disappointment, for what followed in the entirety of the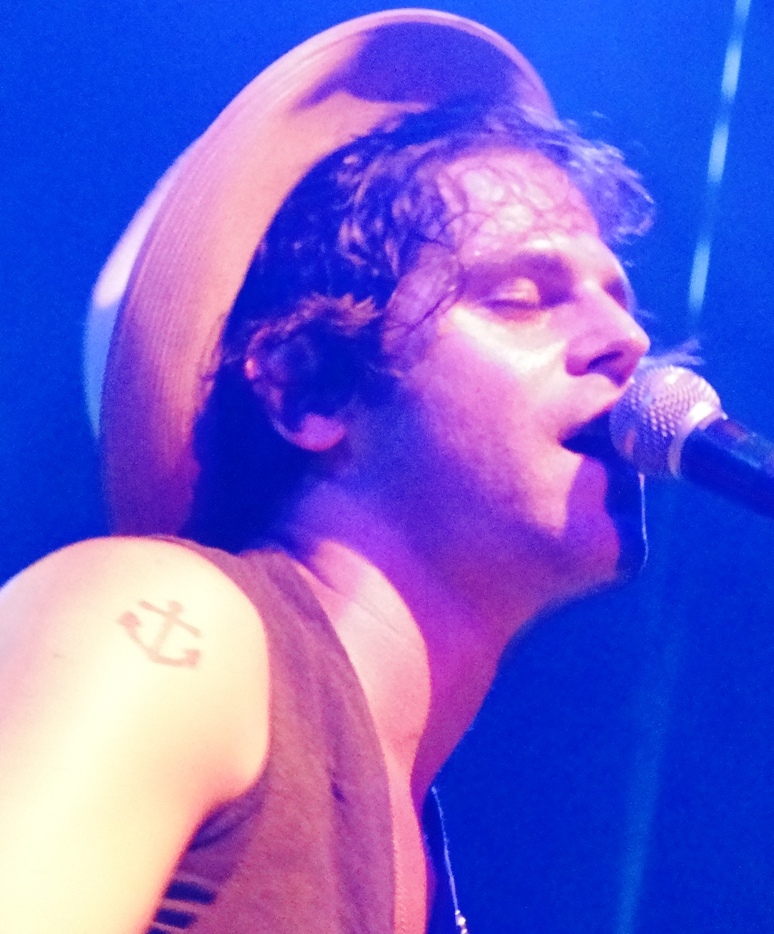 set developed into a small venue hoedown, sans the square dancing and hillbilly fiddle music. But still it is hard to not make such associations with David Moore standing up from the keys to pick up the banjo right alongside Jeff Ratner slapping and plucking the heavy strings of the upright bass with older songs off of both Langhorne's earlier records, "When the Sun's Gone Down" and "Langhorne Slim & The War Eagles," also lending to this more prominent country, Southern feel than the more folk, bluesy sound of "Be Set Free."
This blending of musical styles and scratchy vocals has garnered the main band behind the name of Langhorne Slim more attention, along with a performance of "Restless" on the David Letterman show and numerous festival performances including Austin City Limits Festival and SXSW, all pointing to Langhonre's growing success.
Bringing together folk, soul and blues into one with heartfelt lyrics is only accountable for a portion of Langhorne's growing listener base, however, Colorado having seen Langhonre move from shows at the Hi-Dive to the Fox in just under 10 months.
If his lives shows hold to the caliber he set Thursday night, it would be no surprise to see his audience grow, if not to at least maintain the excitement the crowd in Boulder shared. Langhorne's persistent energy across the stage, getting down onto his knees and up on the drum set, coupled with a fast-paced, uplifting musical performance created more color and vividness than his studio recordings are able to communicate. Impromptu made up stories told to the strumming of Langhorne's guitar made for a greater bond with the audience, all sharing in Lanhgorne's lighthearted humor and fun.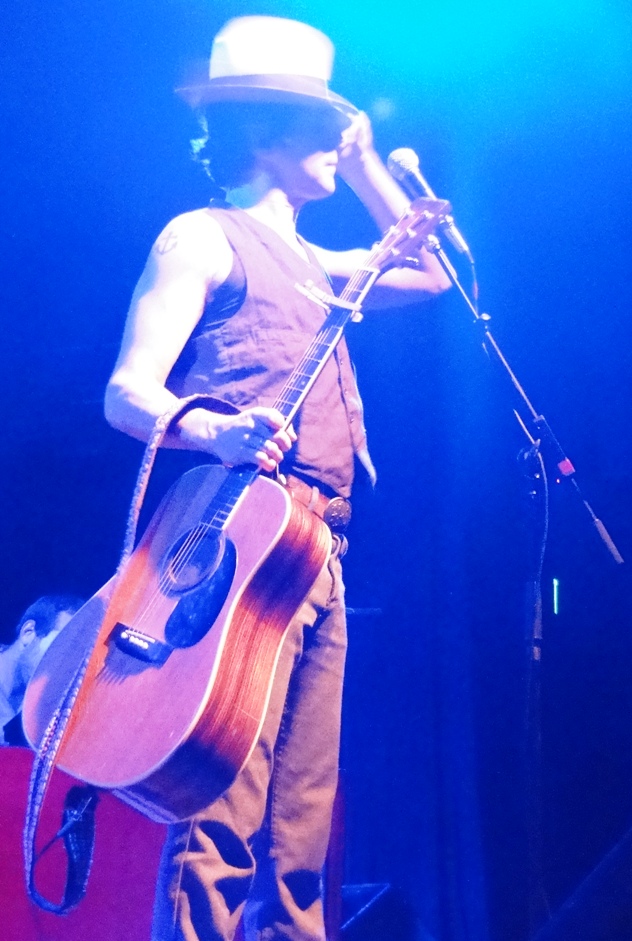 Always a treat for the audience, one highlight of the night aside from Langhorne's overall energy and fervent vocals included four or so songs scattered throughout the set played solo acoustic, just Langhorne and his guitar. Ending the show with where it started, the most notable of this broken up acoustic set was a again both a newer and slower song.
Pulling his rocking chair center stage, Langhorne sat down to an audience perfectly silent for one of few times that night, the guys and gals that filled the floor having sang and danced along for every other song of the set. Laughing with the audience about his fumbling of the lyrics, with some help from the crowd and a couple of times starting the song over, Langhorne got the song going and ended the encore with a performance of "Boots Boy" that allowed his vocals to be free, showing the depth that his voice holds, briefly peaking to higher pitches yet still with that hint of a gentle yet rough feeling sound of grit.
Leaning back in the chair with his legs crossed, Langhorne belted out the last few verses of the song with enough power and raw inflection in his voice so as to have no real need for a microphone. But after all, who needs a microphone when they're feeling at home, sitting there on a rocking chair, moving forward and back, plucking away at their guitar singing love songs to eager ears.