The 2023 Levitate Music & Arts Festival made a huge splash this past weekend receiving a 10 for style, a 10 for creativity, and a 10 for overall great vibes as this wicked sweet New England festival celebrated its 10th anniversary! Born out of the basement of a surf shop bearing the same name back in 2003, Levitate is still embodying all that is creative, connected to nature, and community-oriented in New England. Friends and families from all across the globe flocked to Marshfield, MA for a weekend filled with music, art, dancing, fantastic food, face painting, flower crowns, and FUN… HOT fun in the summertime!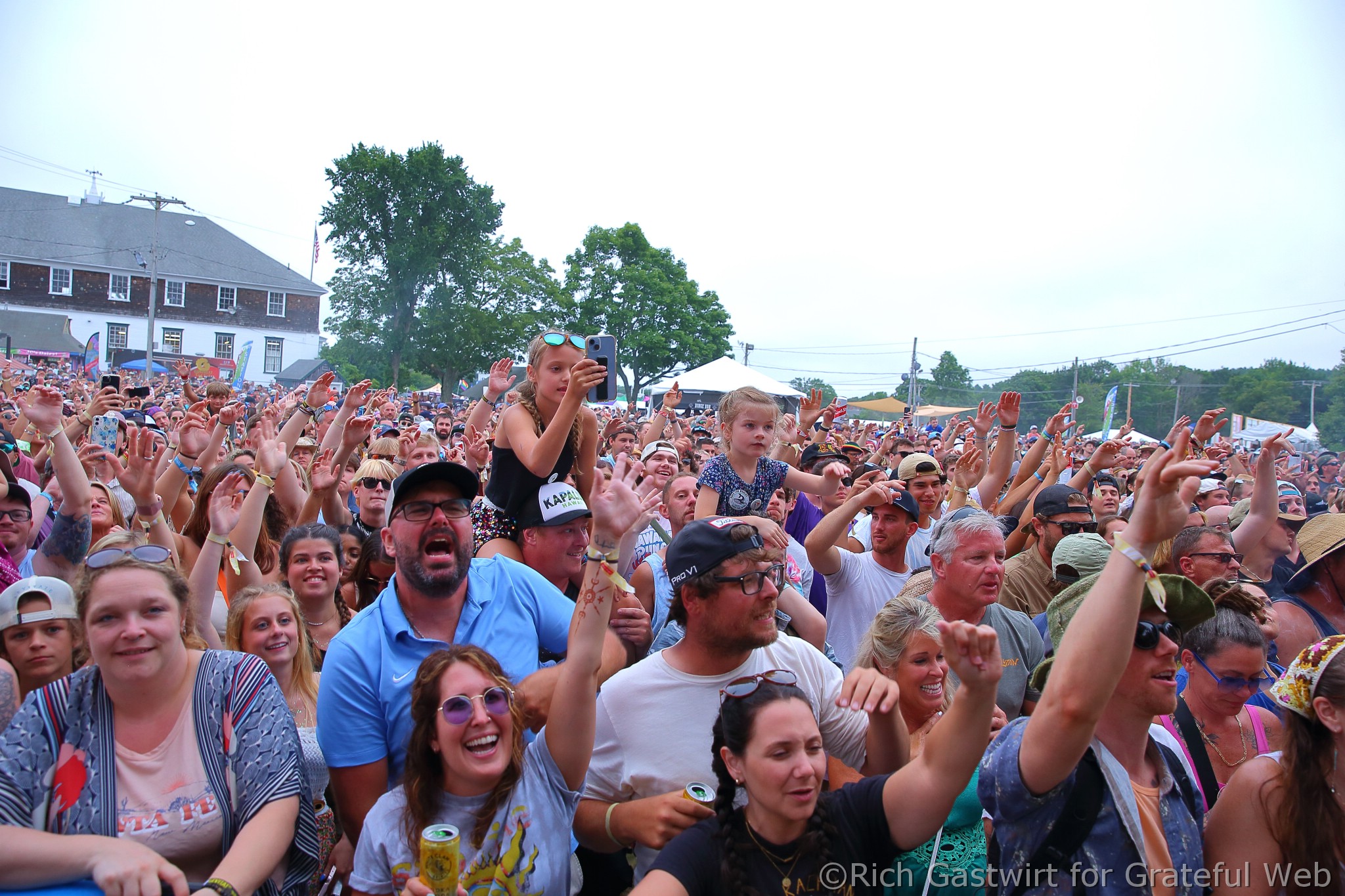 Steve Rondo, a New England indie-rock native, kicked off Levitate's stellar lineup by filling the Soul Stage at the Marshfield Fairgrounds with a profound and poetic performance. You wouldn't have guessed it was Rondo's first major festival because he looked comfortable and sounded great. Festival goers provided Rondo with an enthusiastic send-off as he prepares to embark on his debut tour of the Northeast!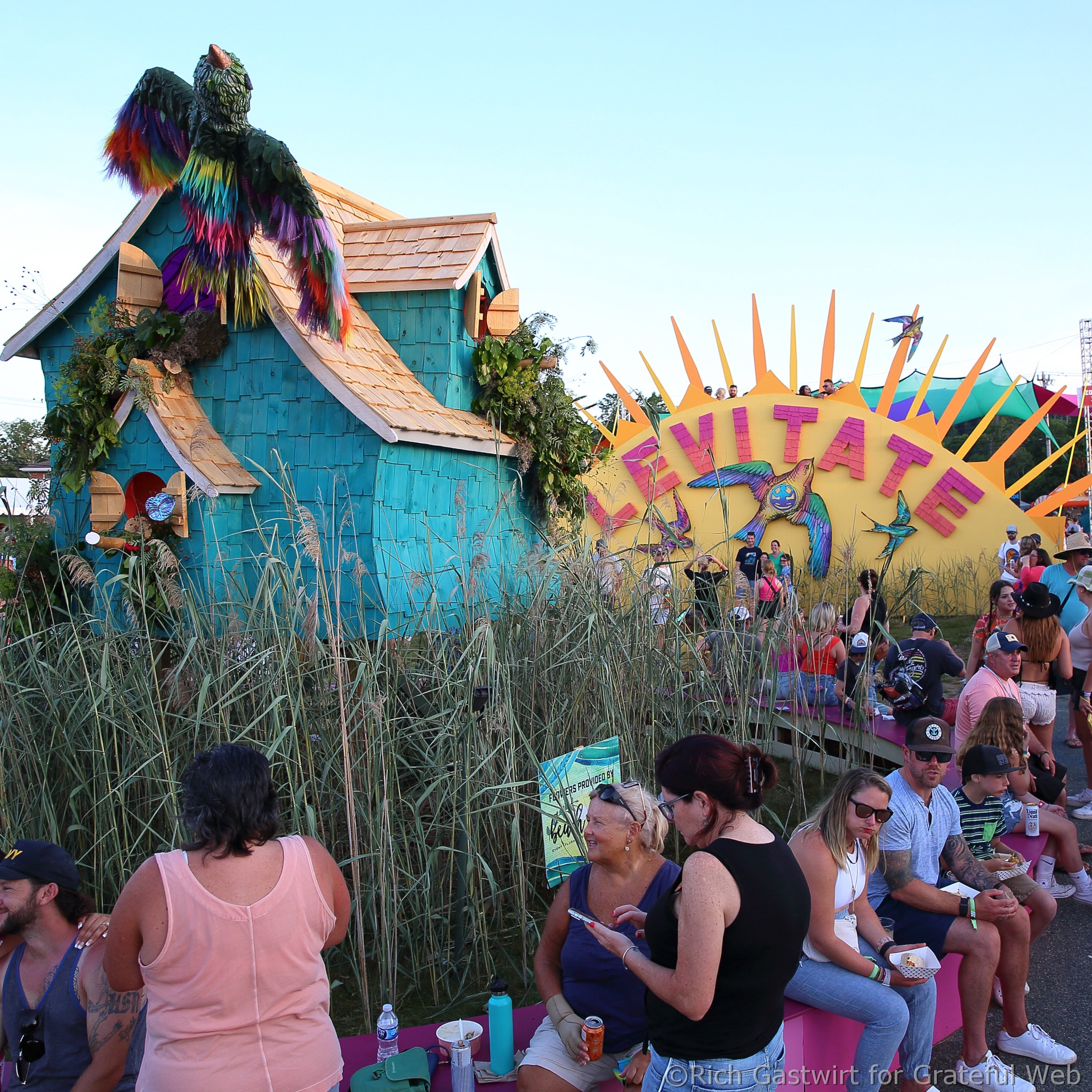 Collie Buddz brought their sweet sounds & sexy summer vibrations as musical beats and buds flowed through Style Stage in celebration. In the heat of the sun, Buddz' messages of the good life resonated with fans. I kept my ear to the ground throughout the festival and heard buzzing long into the night about how Collie Buddz's performance was a highlight for lucky early festival attendees.
The Q-Tip Bandits, a Boston-based band, lived up to their description as a "smooth yet powerful sound, backed by the raw energy of rock and the coolness and colors of R&B and funk — with palpable grooves coated with savory, soul-inspired riffs, anthemic horns, and meaningful lyrics." The Q-Tip Bandits grabbed Levitate life by their horns and made us all want to boogie with our friends, old and new alike.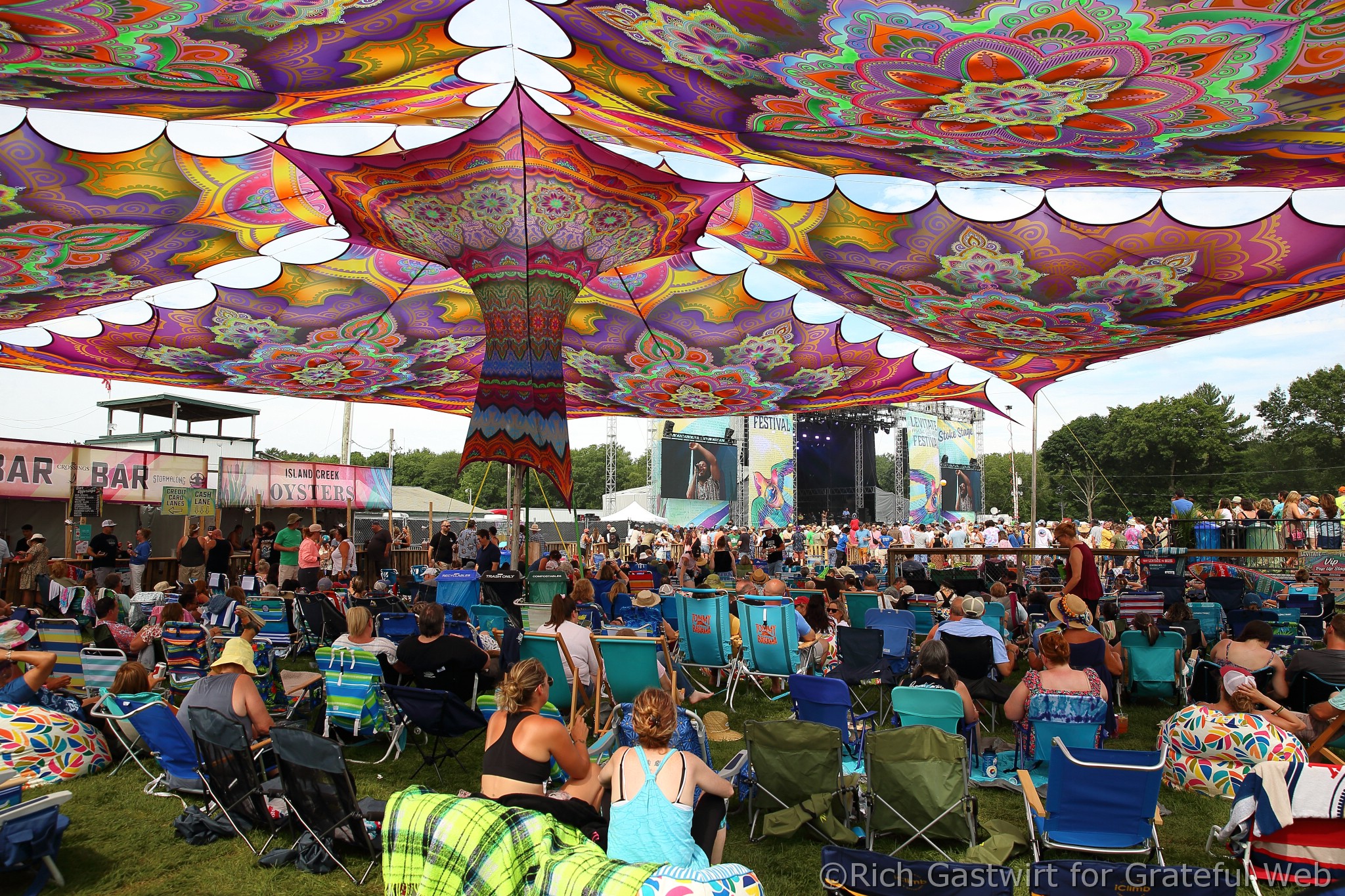 Kickin' off the Stoke Stage lineup on the hottest day of the festival, New York City-based band Melt certainly lived up to their name. Sweaty, enthusiastic fans were melted by the sun and the smooth vocals, groovy beats, hot horns, and rockin' guitar licks emanating from the stage. Melt made waves at Levitate and the heat of the sun failed to deter festivalgoers from getting down with this band.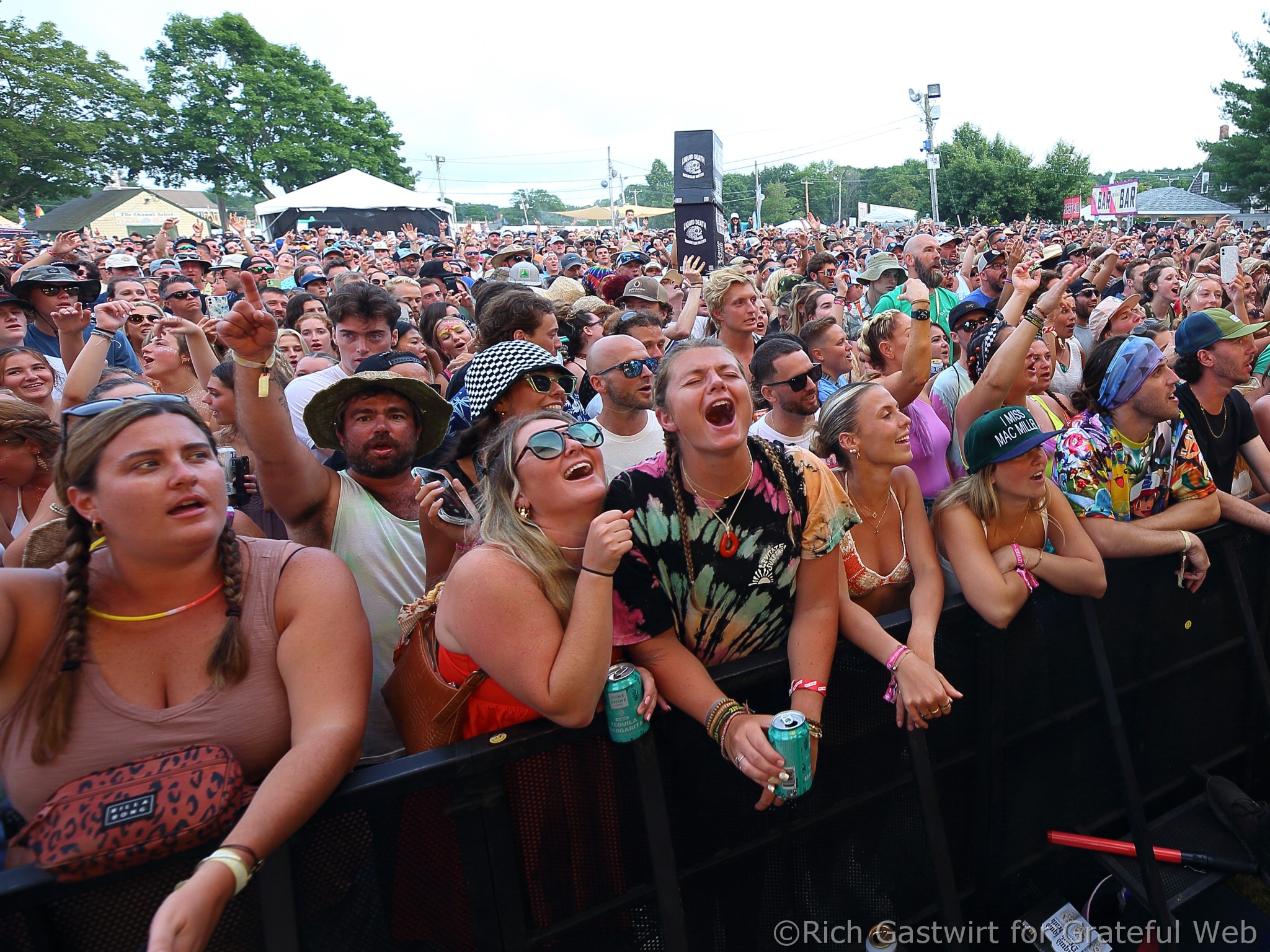 On hot summer weekends like these, sometimes we forget that hydration is just as important as getting to the next performance. The best way to Levitate is to hydrate! The one downside to the fest is the lack of shaded areas. At Levitate there were a variety of beverage options including water, lemonade, and summer juices (shoutout to Mother Juice for the delicious smoothie that reinvigorated me before Goose)! The food at the fest was fantastic and "hit the spot" every time. Although it was impossible to try it all, I will say the line at the Broccoli Bar was always long and the ambience/vibe there was always warm and welcoming. Many healthy options to choose from and many mouthwatering "treat yo self" options! Easy to find food that makes you go "Mmmmm!"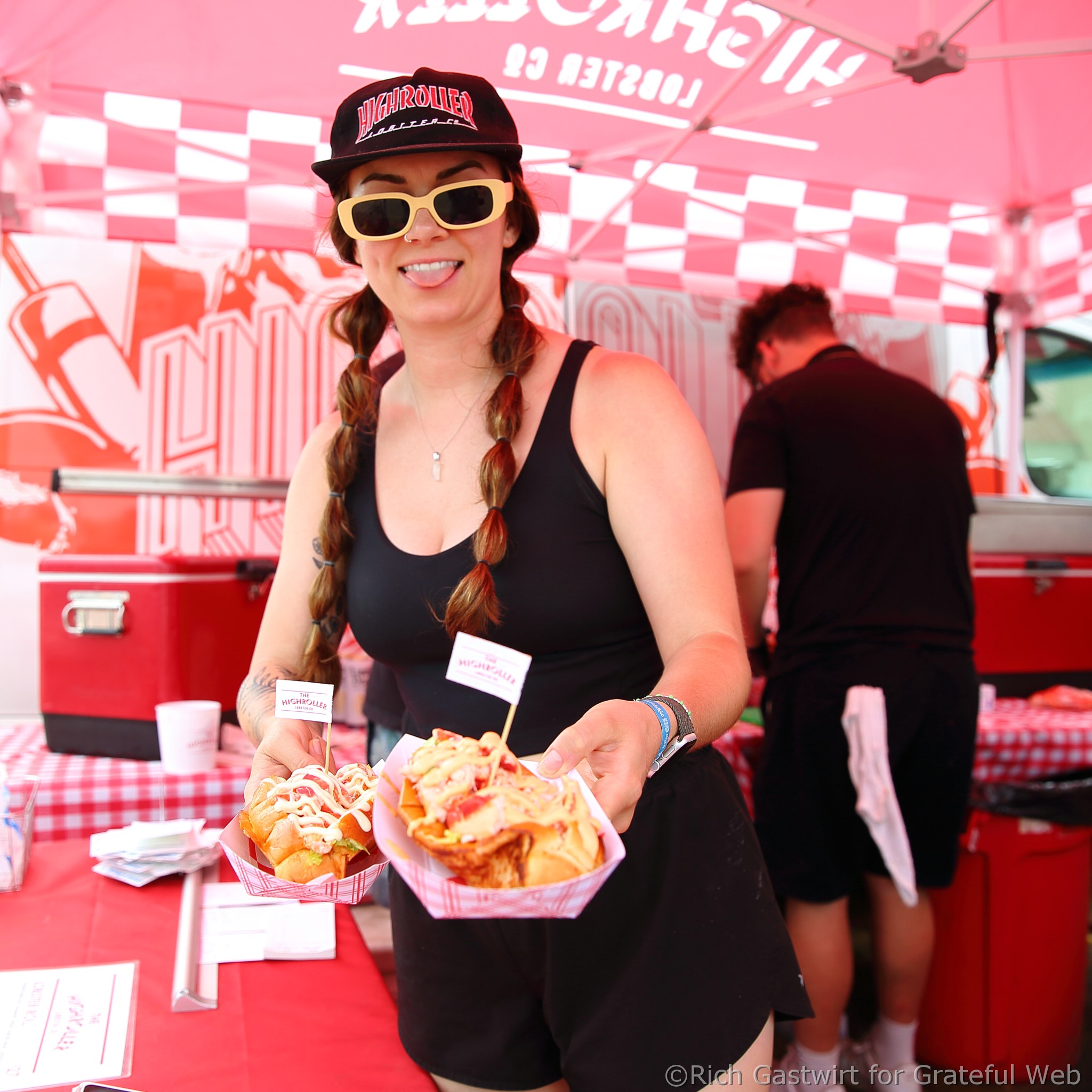 The California Honeydrops were smack dab in the middle of the festival lineup spreadin' honey on the Style Stage. Starting off with an energetic "Cry For Me", I expected a second line to start at any moment. Festival goers dipped and swirled and dove and twirled, and danced in celebration (as moe. would say)! This band was on fire with hot horns, lovely lyrics, and more tasty guitar licks. Pleased and perspiring people dancing everywhere wishing for a parasol in the sweet July heat.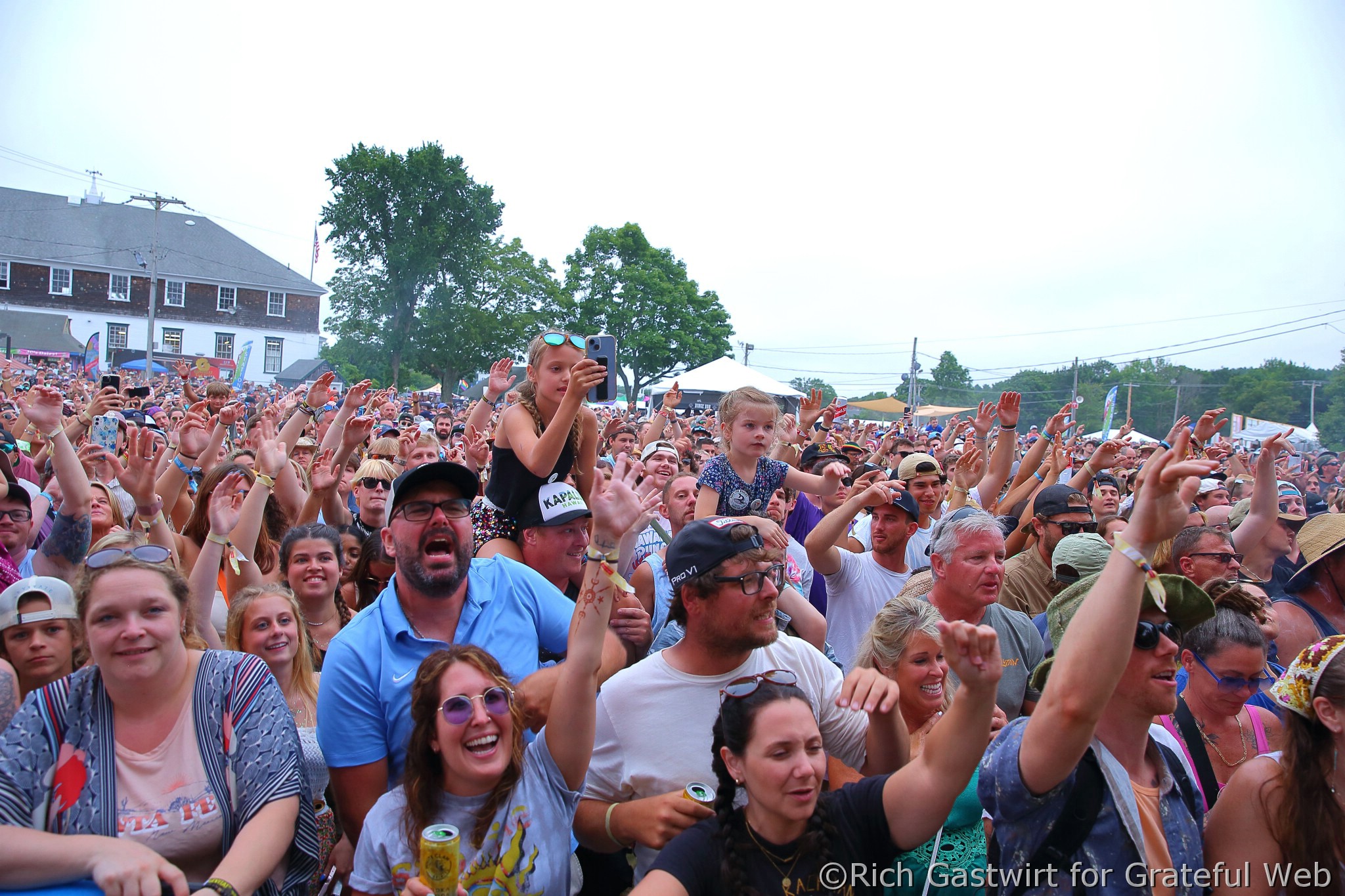 Winding down le musique on le Soul Stage lineup, lespecial closed out Friday with a rockin' performance leaving festival goers with jaws dropped, faces melted, and an insatiable itch to listen to more of this Prog-tronic Power Trio! As a person who loves to rock out, I always enjoy their performances and leave a bit face melted. lespecial is truly special and certainly an act to add to your "must-see" list when planning future festive weekends.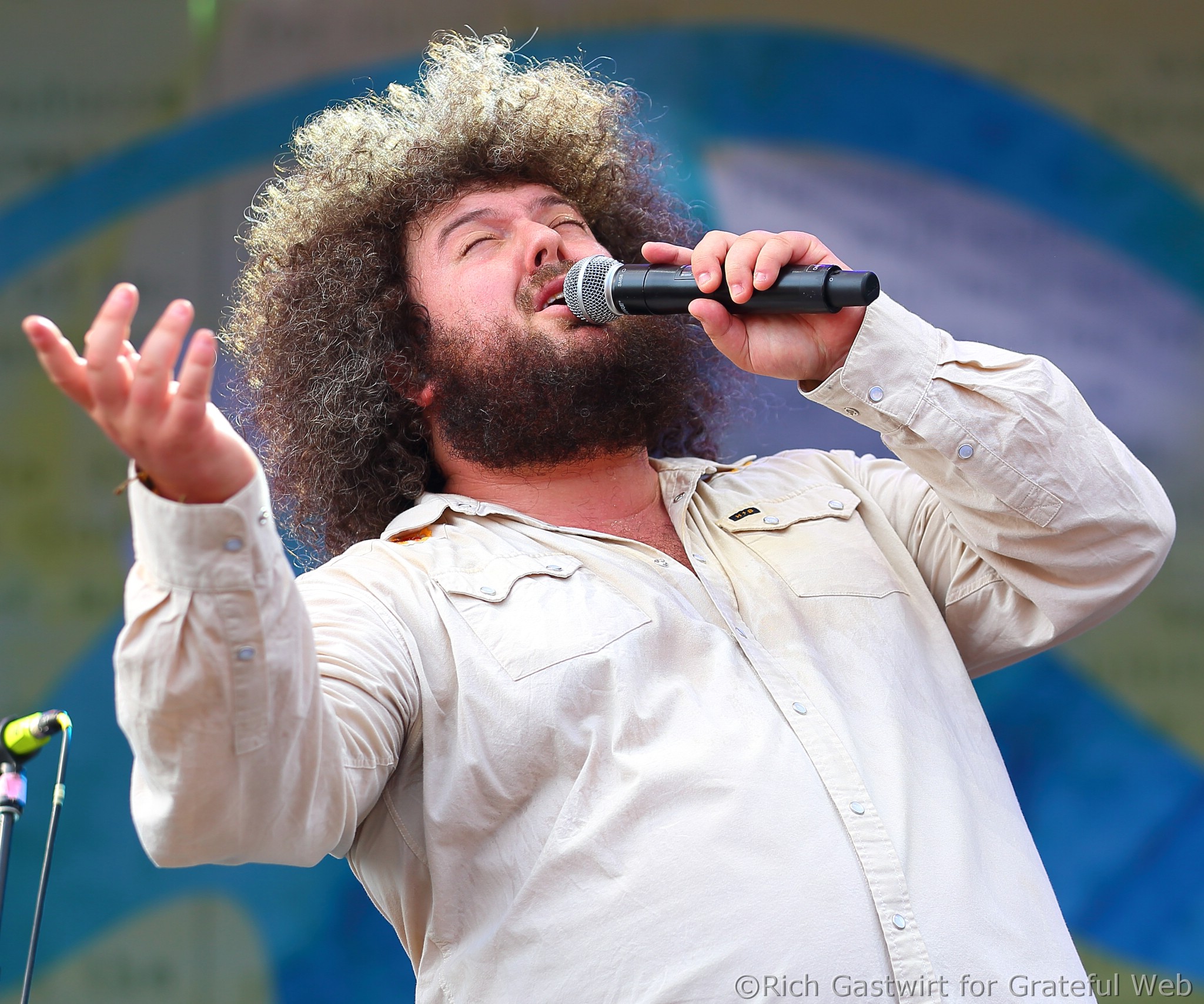 In between Melt and headliner Stick Figure, the Stoke Stage was feelin' Ripe as this alternative-pop quartet emanated good vibes in the middle of Levitate's first day. Ripe's bopping tunes kept the crowd moving to the grooves as their exuberant stage presence was carefree and contagious. They were a perfect act to give the Levitate crowd that extra boost they needed to get up and dance, plus an effective, inadvertent reminder to hydrate!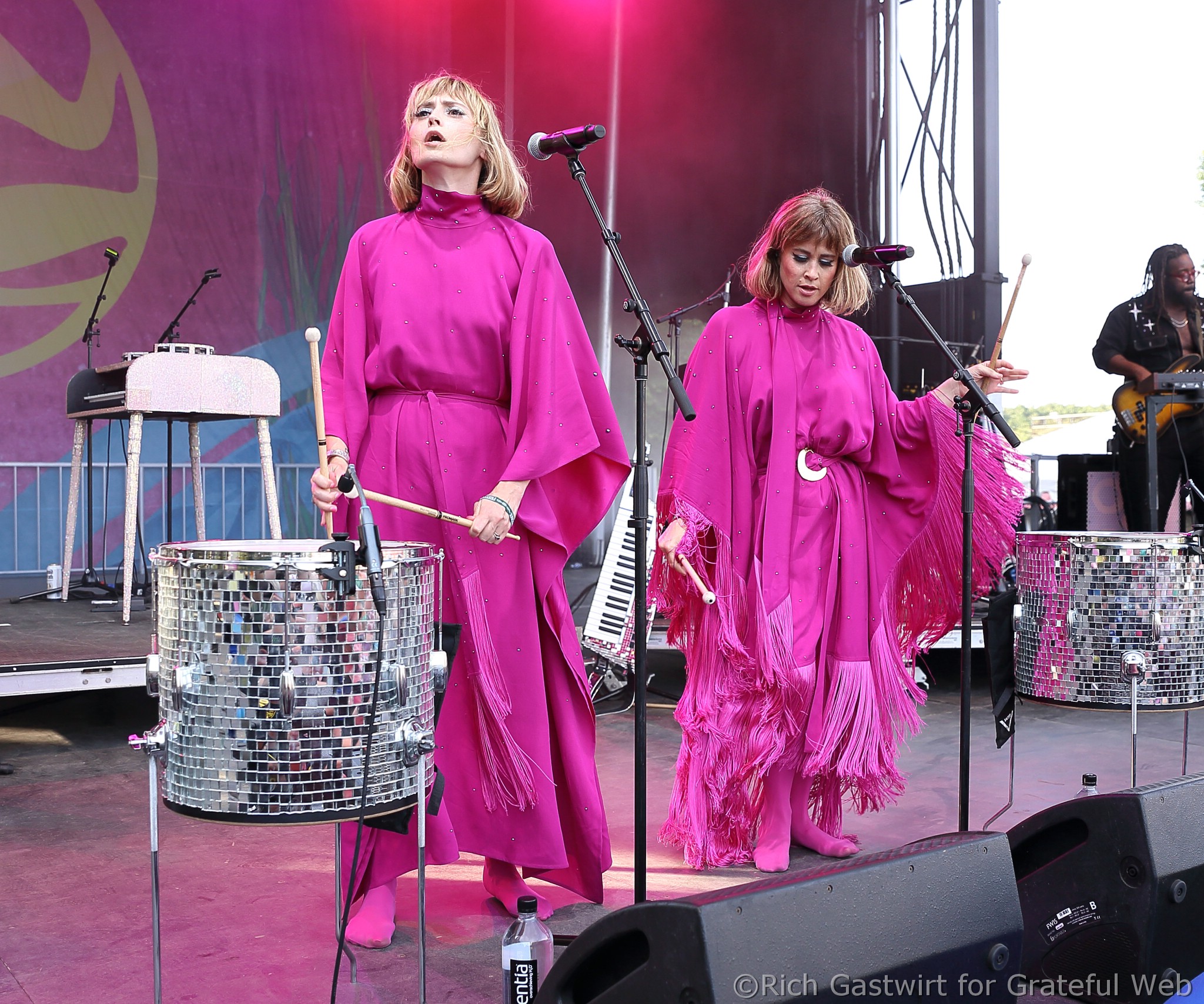 Closing out the Style Stage in absolute style was Lucius! Their electric performance was the buzz that kept on buzzing long after the festival ended. Lucius was a top favorite for many of the attendees I spoke with post-festival. Their harmonic set brought joy to listeners and their cover of Cher's "Believe" was a crowd favorite. A big thank you to Lucius for doing what they do so well, and for sore bodies and happy ears Friday night.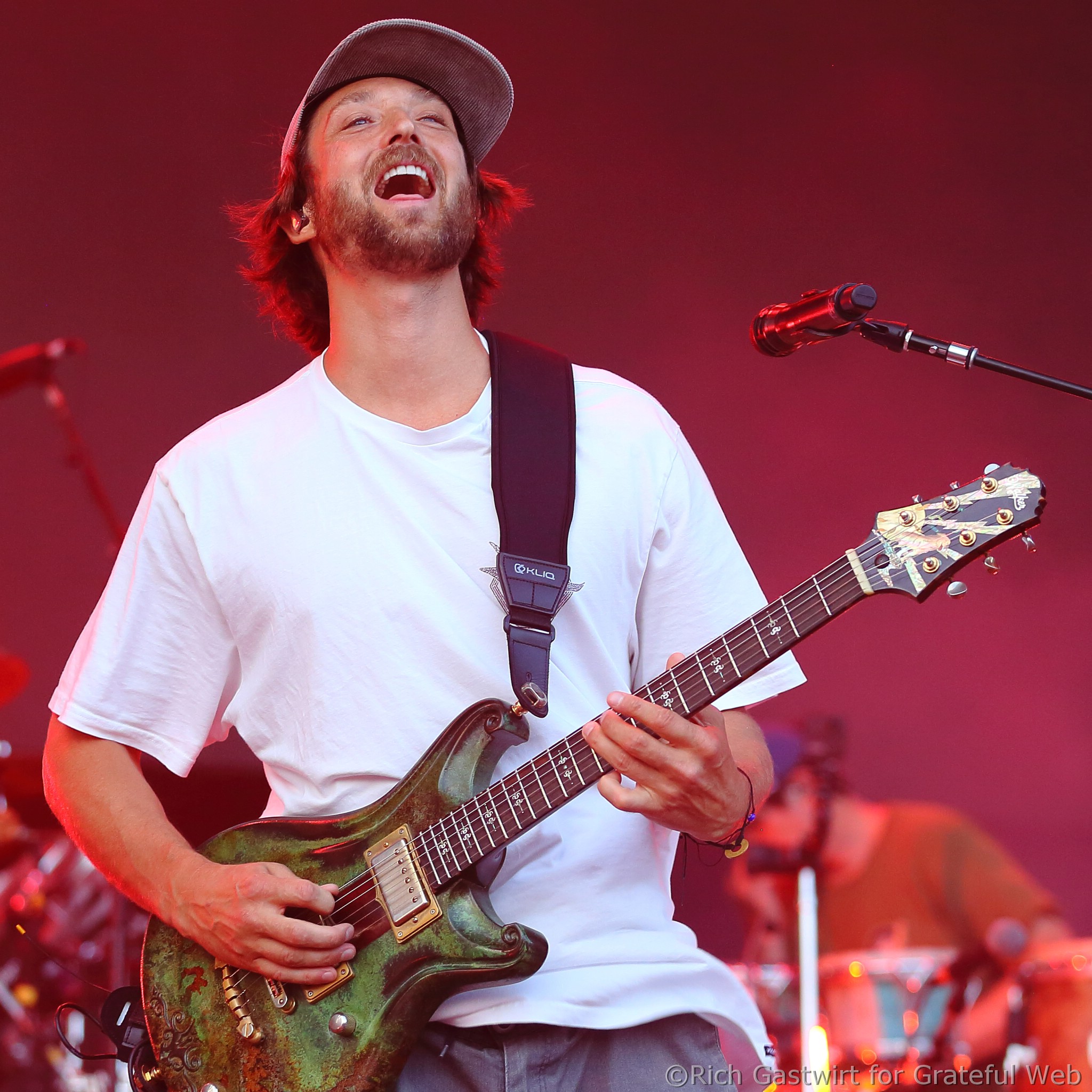 Stick Figure closed out the first night of Levitate opening their set with a sweet reggae version of Pink Floyd's "Have a Cigar" and playing an outstanding 18-song set featuring a Sublime cover, "Doin' Time," and cheerful cover of Phish's "YEM" (aka "You Enjoy Myself"). These cats are not new to the Levitate Music and Arts Festival scene, as they continue to bring positive vibrations each time they perform. Stick Figure was another crowd favorite and the perfect act to close out day one, leaving the festival attendees feelin' irie!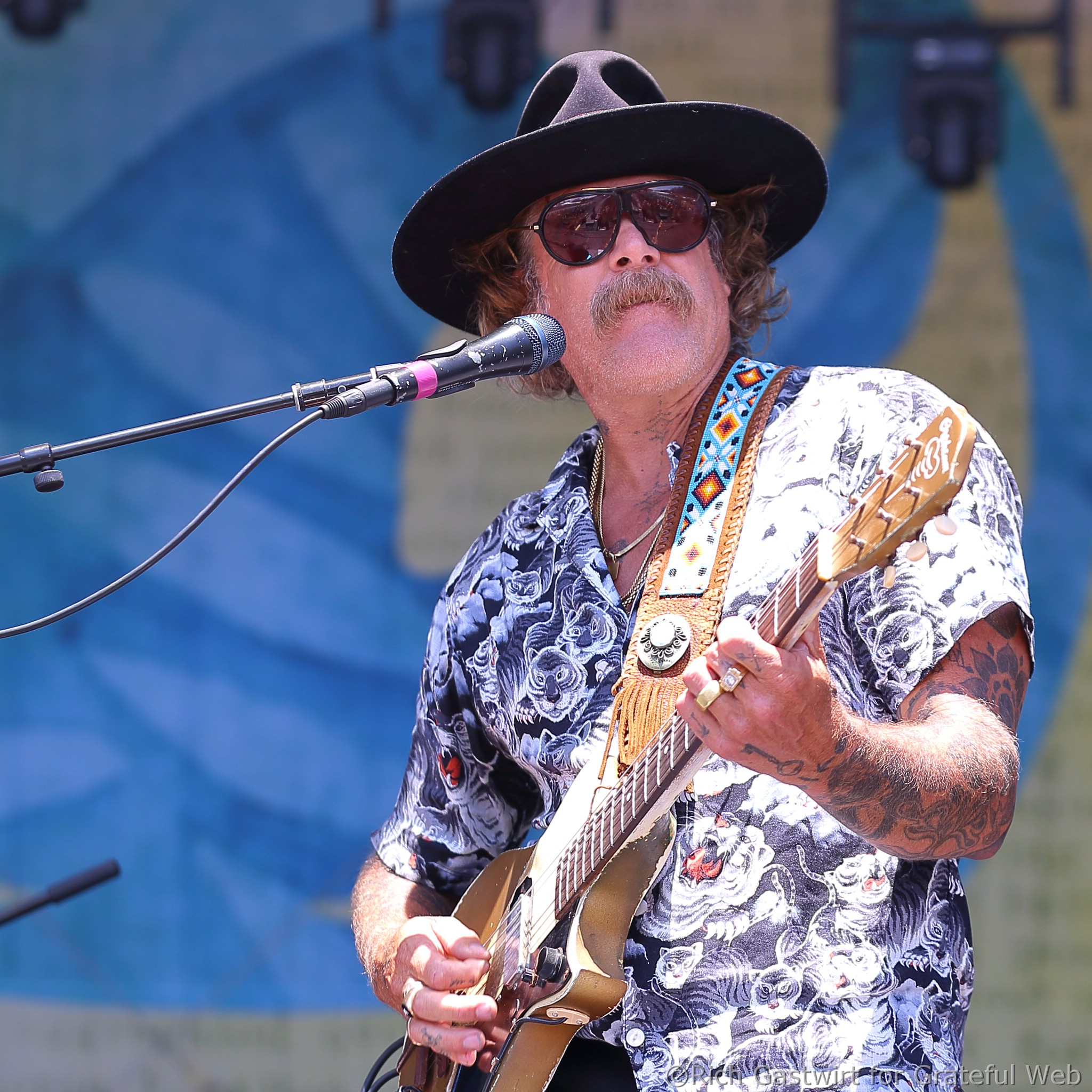 Day two of The Levitate Music & Arts Festival began with a pair of stellar acts. The Birch Swart Band (listed in the program as Birch & Anna) started out the day at the Soul Stage with their high-spirited performance. They brought that jubilant day two energy and reeled in music lovers quite seamlessly, ending with a large crowd and sweat 'n' smiles for miles. Donavon Frankenreiter seemed stoked to be back at Levitate, kicking off the mainstage festivities for an hour-long set filled with outstanding guitar playing and fun-loving inspirational lyrics. Frankenreiter and his brilliant band were a perfect way to start another sunny Saturday at the Levitate!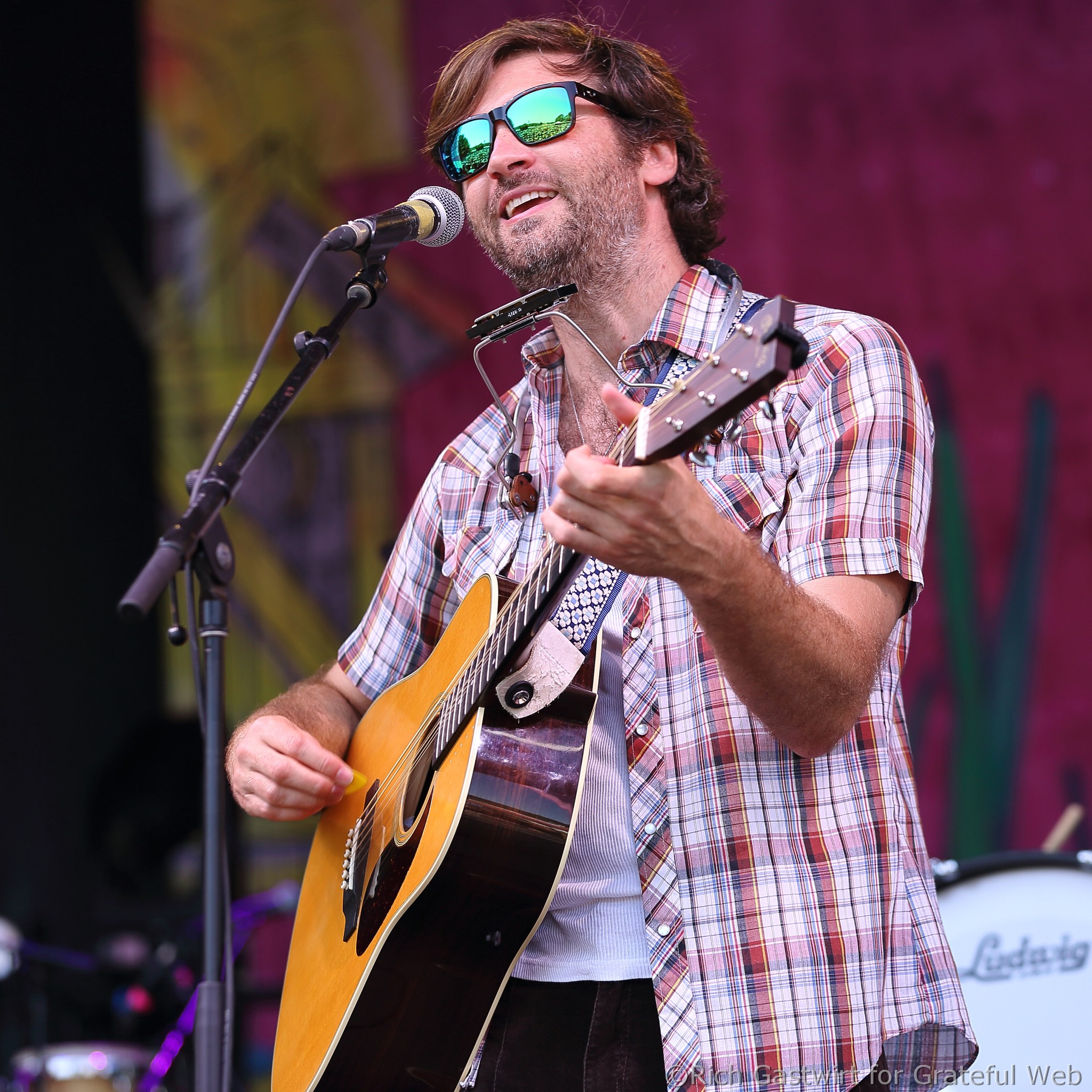 The only songs to fill the air in the early afternoon on Saturday came from John Craigie on the Style Stage. Dedicated Craigie fans and new fans alike swayed, danced, and laughed a lot. Cragie's opening original song "Dissect the Bird '' really broke the ice as fans laughed at the cleverness in his lyrics. He captivated the Levitate audience with his profound storytelling and gained an abundance of new fans, including me!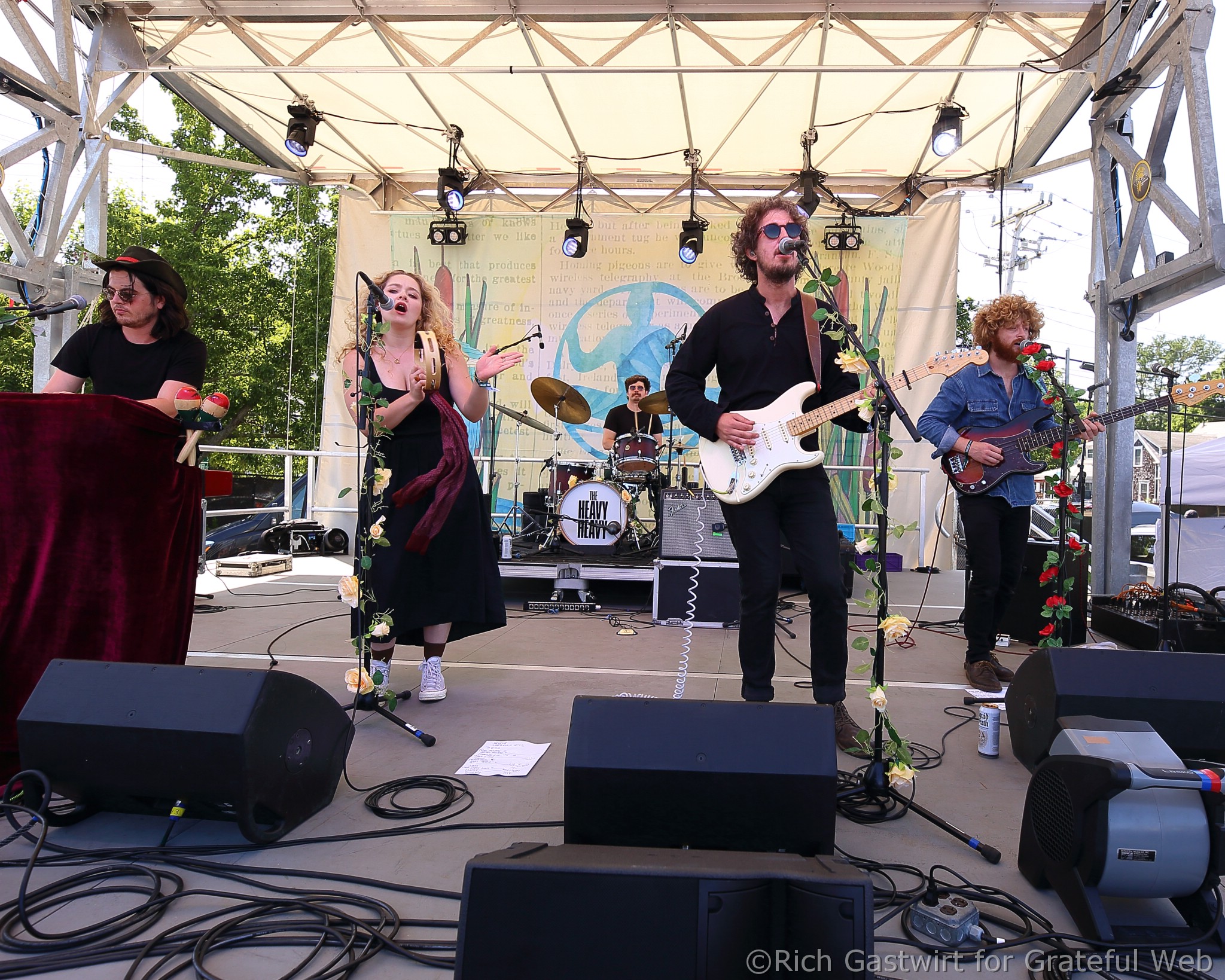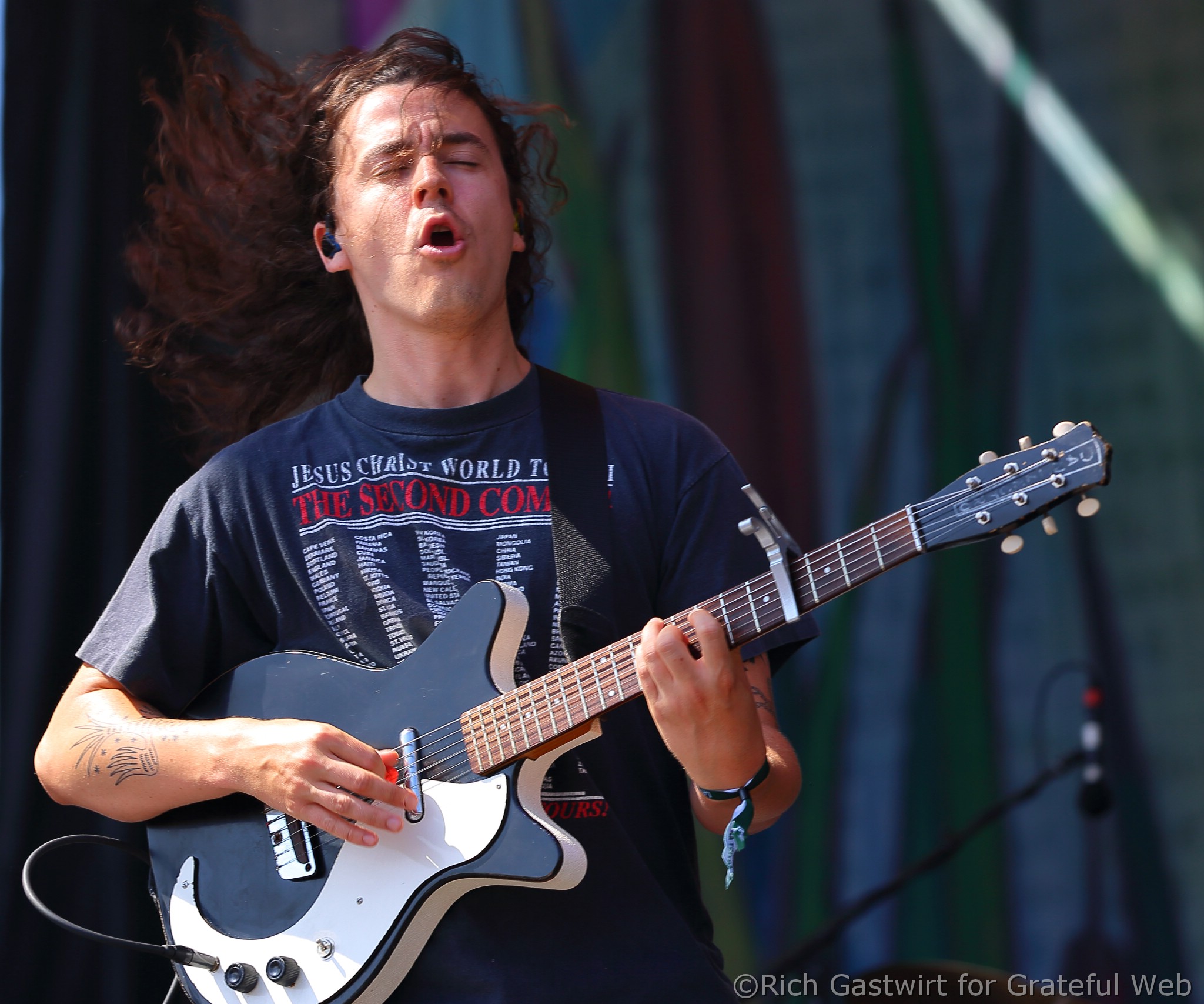 Peach Pit, a guitar-driven indie-pop band from Vancouver, Canada, serenaded the mainstage audience in the late afternoon, while at the other end of the festival, The Heavy Heavy from Brighton UK sent their psychedelic and gritty rock show to the music lovers gathered at the Soul Stage. There are always hard choices for any festival attendee to make when it comes to which competing acts to see. Sometimes you just happen to be there and the artist on stage sucks you in. That's what happened to me. The Heavy Heavy grabbed me and rocked my gypsy soul, sending me to a sublime cerebral space that transported me to another time without the influence of… other substances. This fresh and beautiful band is not one to be missed, even if you do have to peel yourself away from a juicy Peach Pit or stay right where you are. These bands were a blast and I'm personally looking forward to hearing more from both.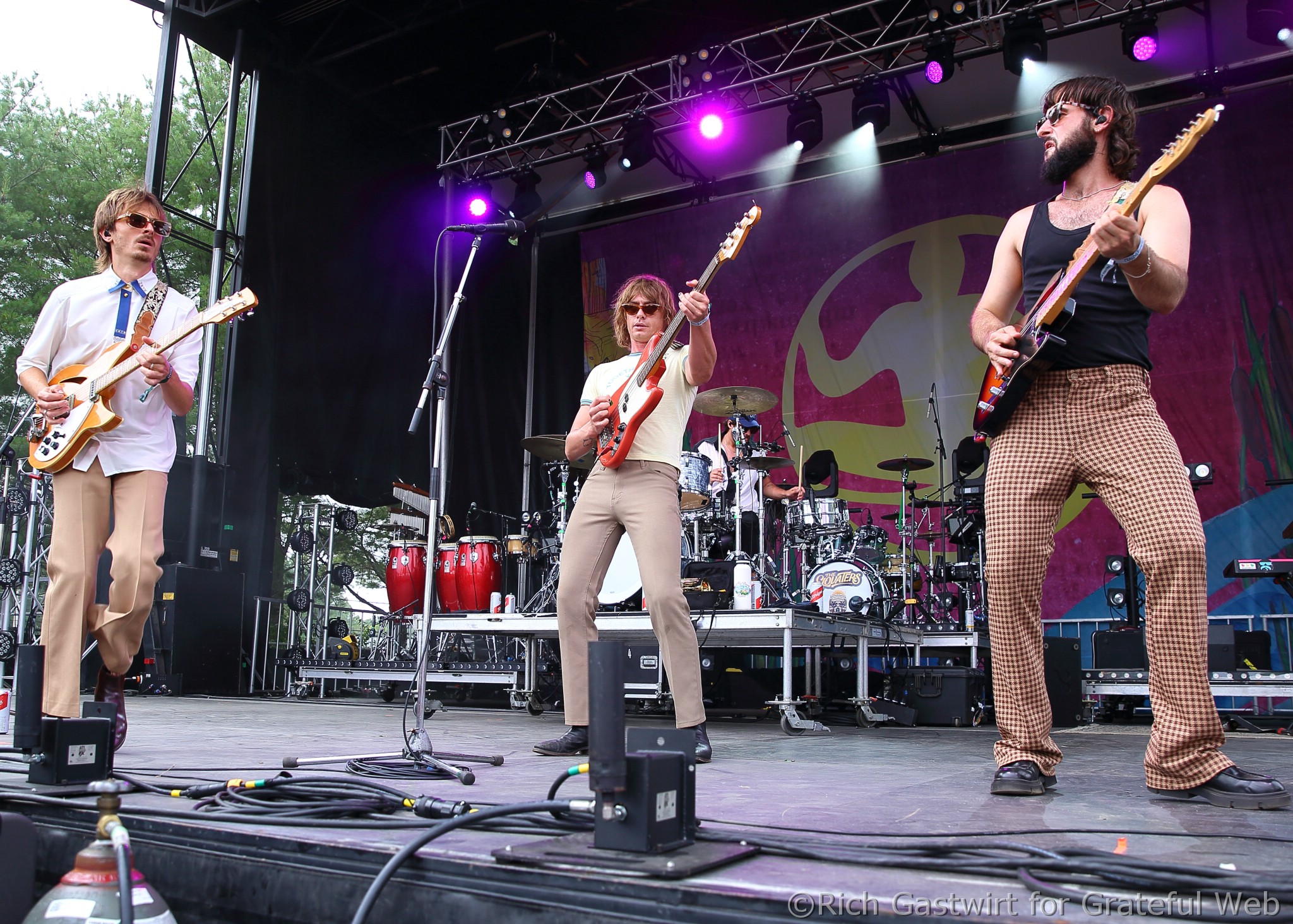 To think Levitate couldn't get any higher, Lime Cordiale sparked up the Style Stage at 4:20 PM without folks having to pass since they were the only act on stage at the time. The rhythmic crowd really dug into this outstanding pop-rock group's performance. It was evident on stage how much brothers and founders Louis Stanley Leimbach (on bass guitar, trumpet, vocals, and kazoo) and Oliver Jay "Oli" Leimbach (on guitar, clarinet and vocals) LOVE what they do and LOVE their fans for loving them.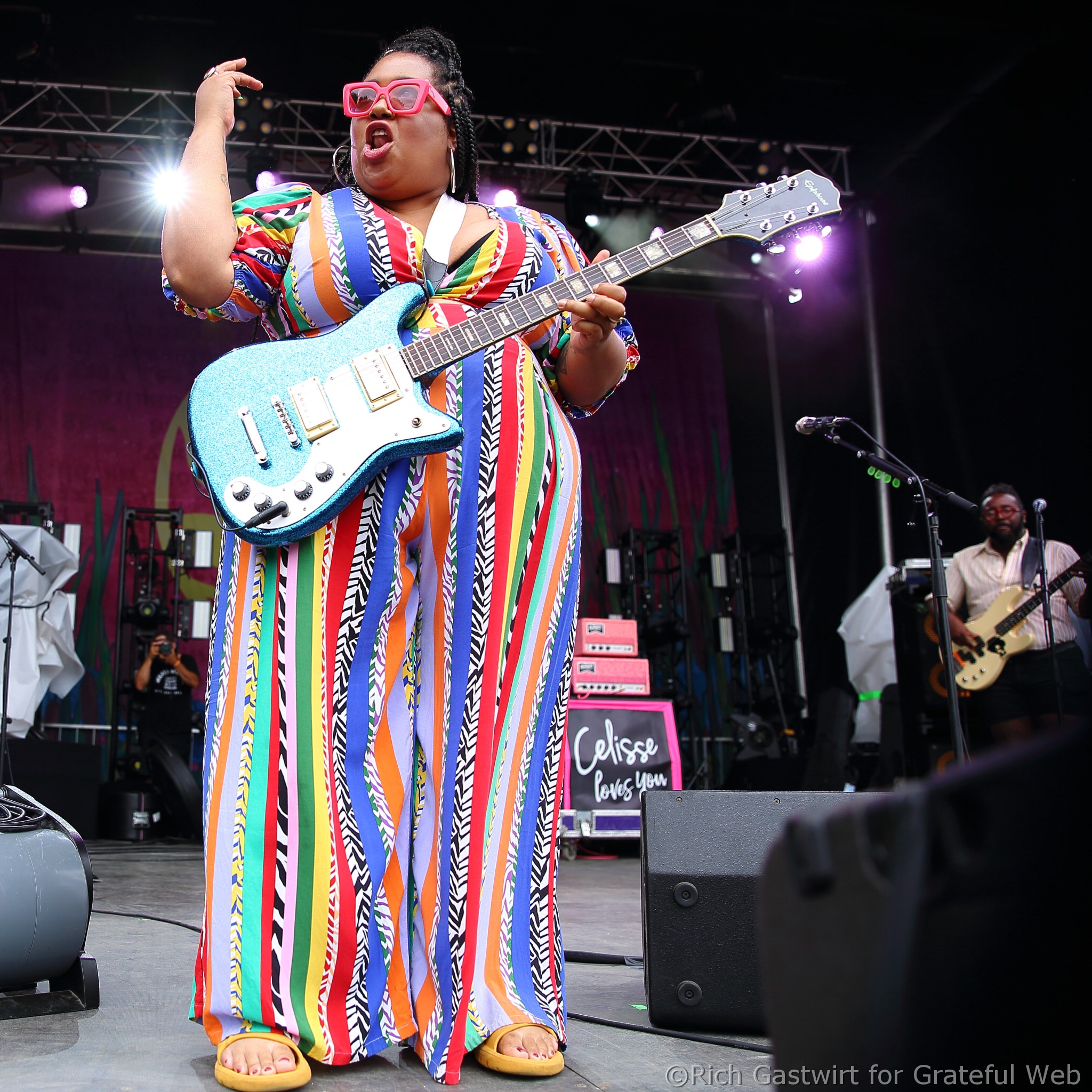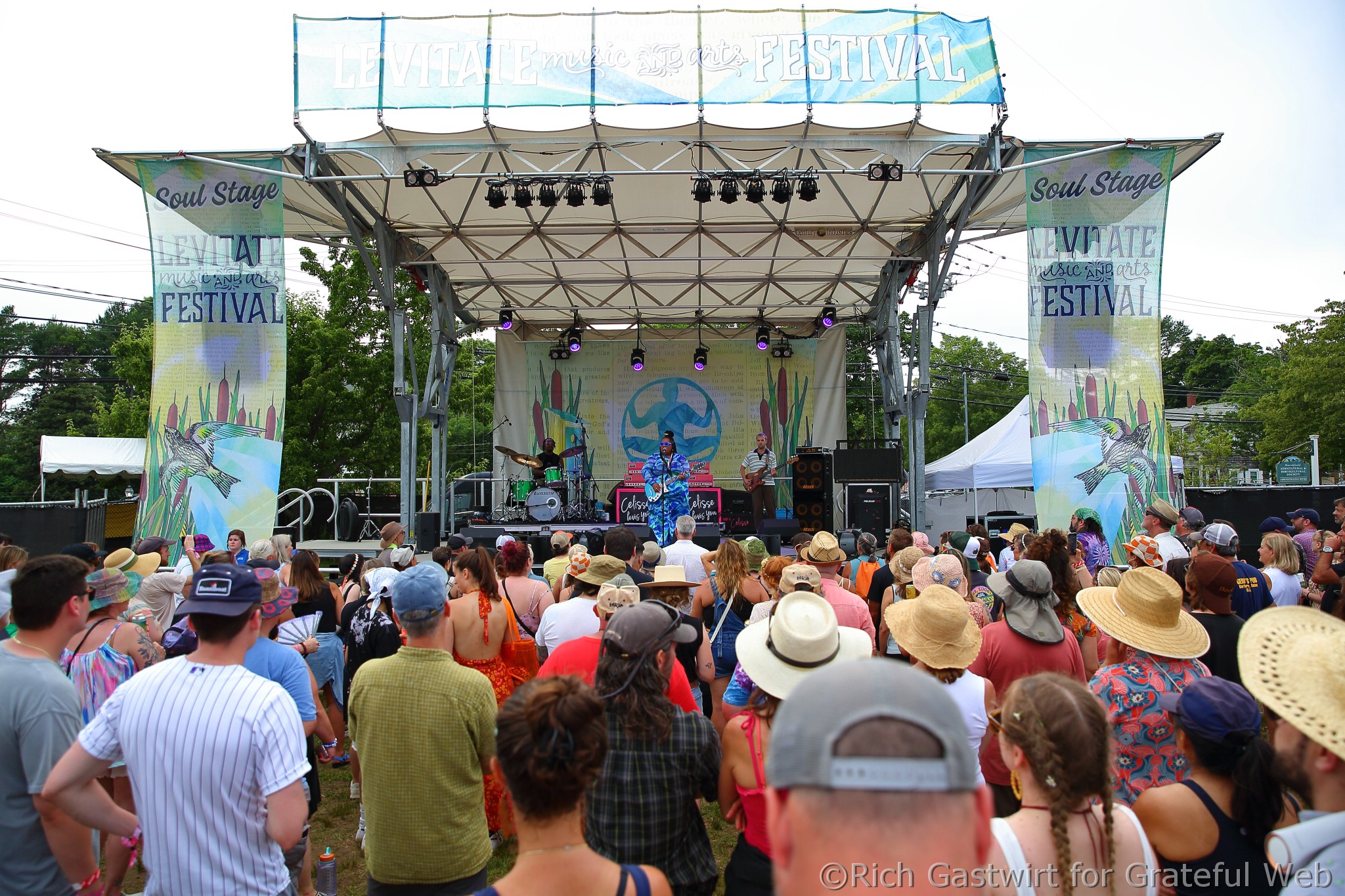 Ending the day at the Soul Stage, Celisse made our hearts soar with powerful messages of equality, truth, and beauty as she shared her gift of song and guitar shreddin'! With revolution in the air and tears in people's eyes, she sang the words so many of us needed to hear. Celisse holdin' down the Soul Stage with style and superb musicianship was another highlight for many Levitators!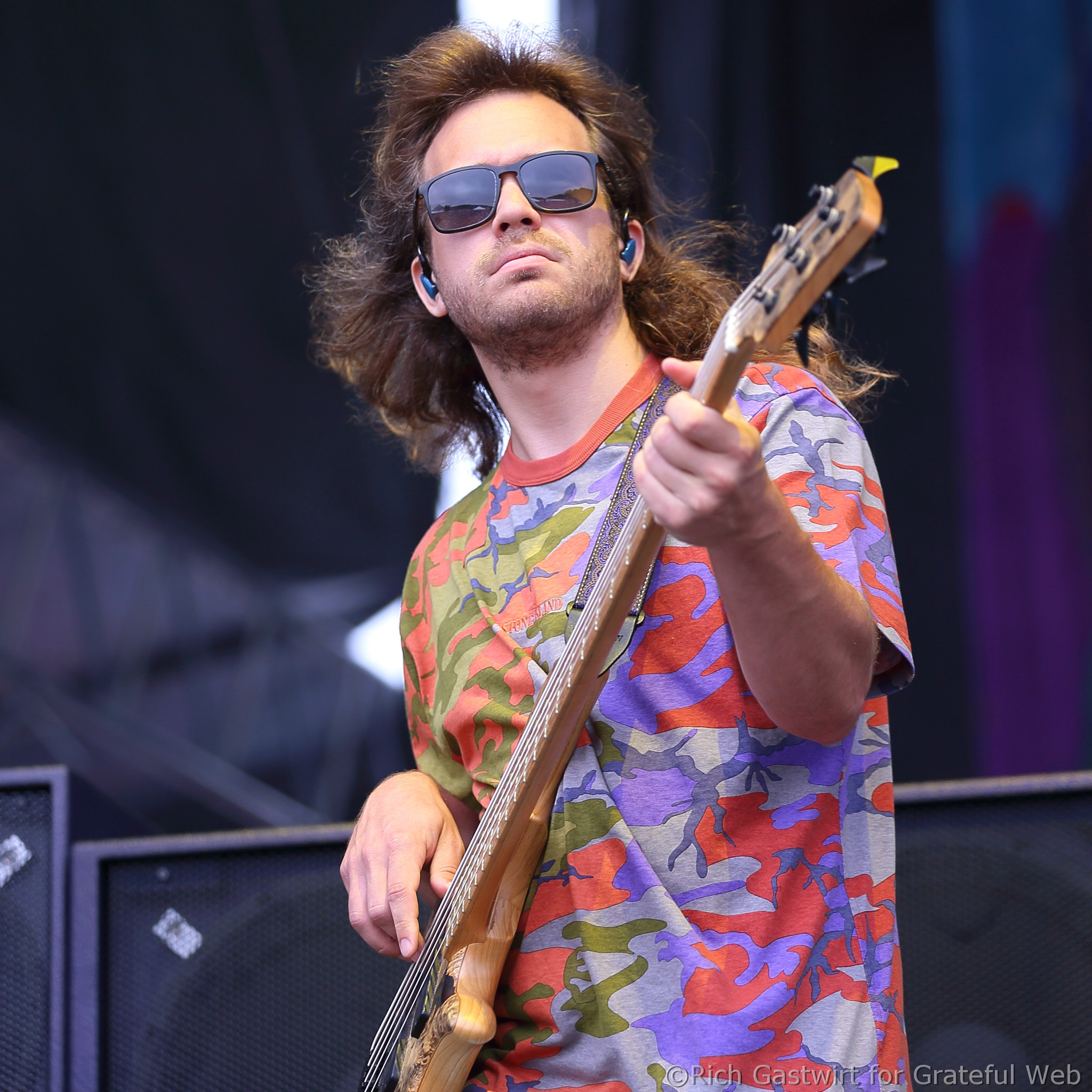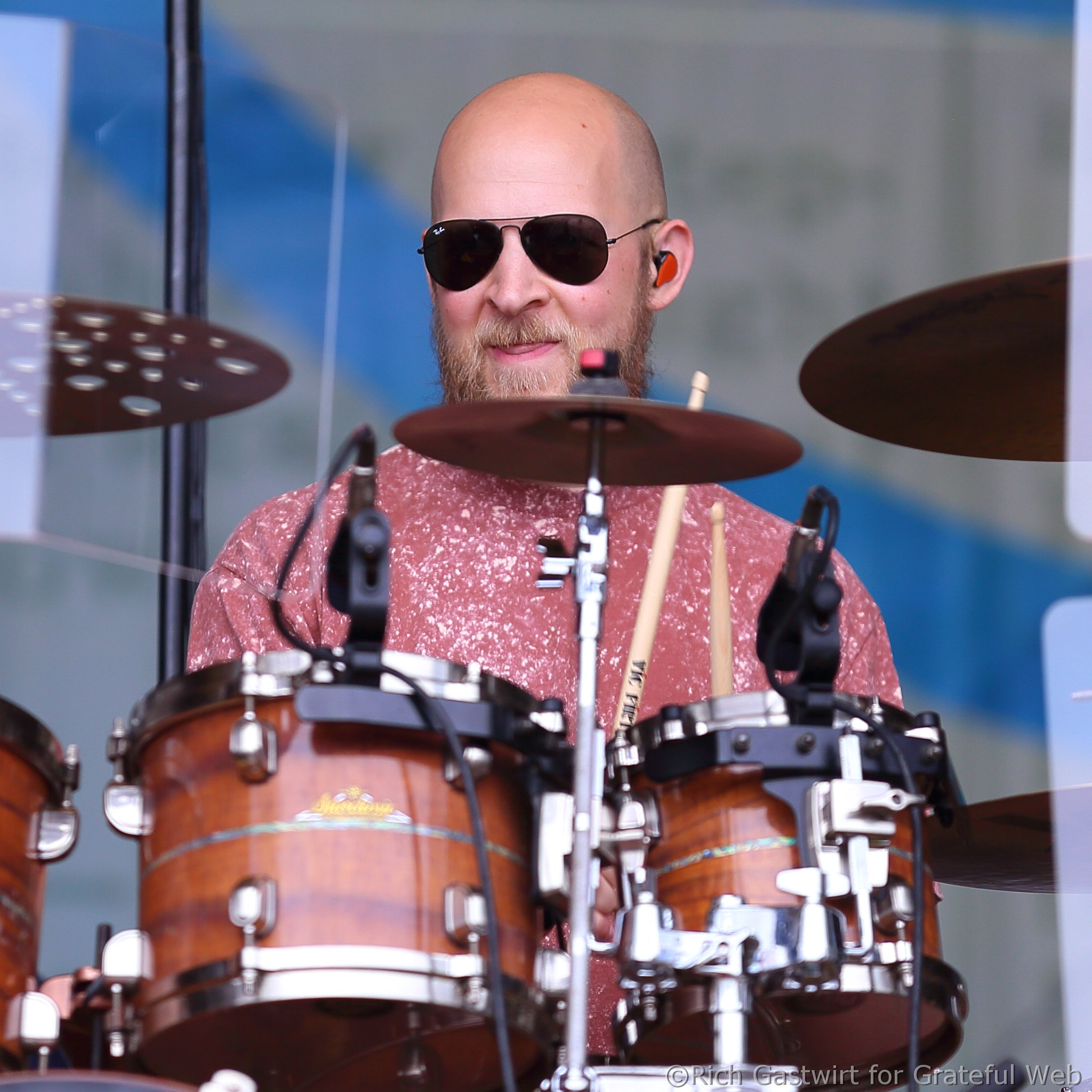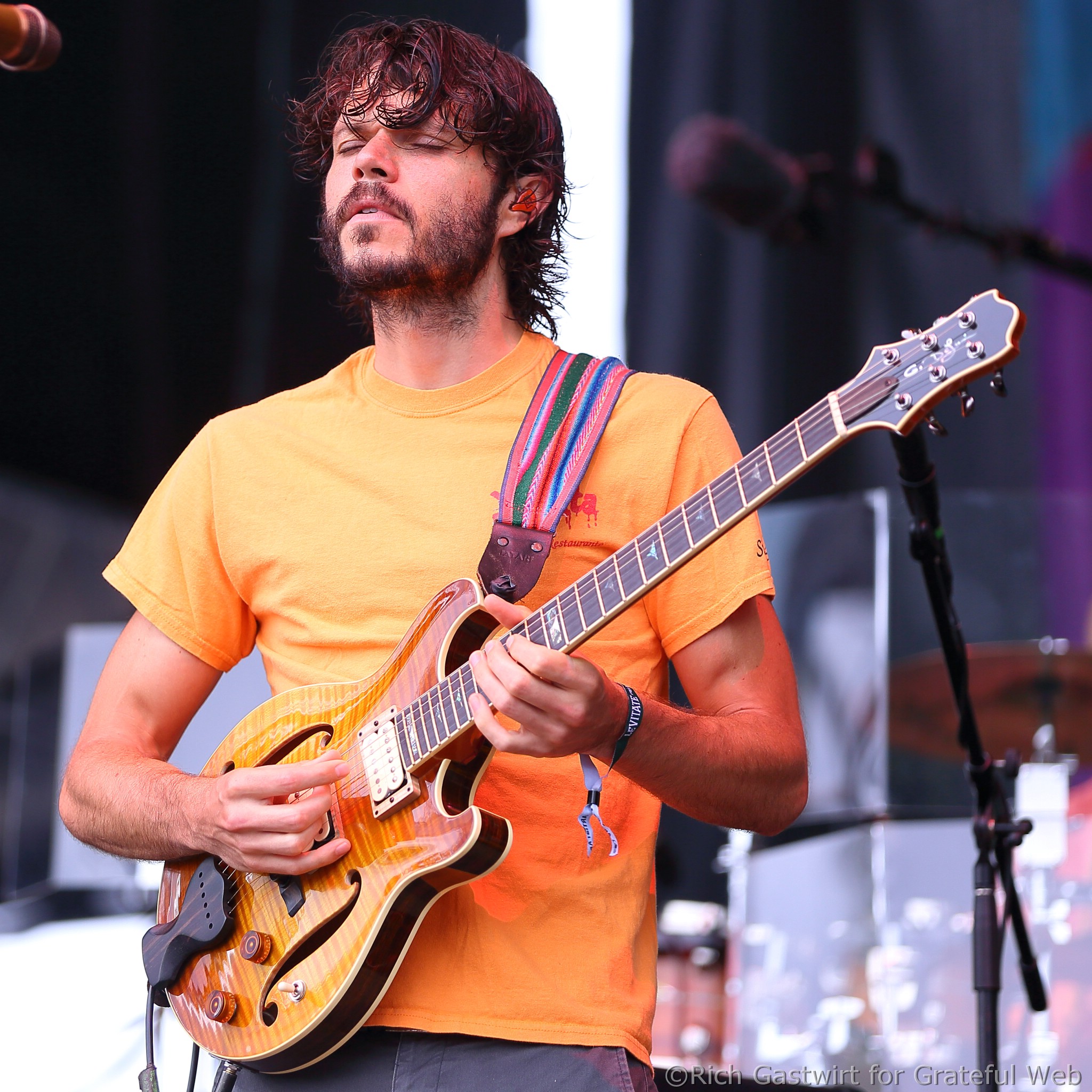 Then there was Goose. GOOOOOOOSE! Goose was the answer I heard the most when I asked who folks were most excited to see Saturday. Still flyin' high from their wildly successful debut show at SPAC the night before, Goose soared into Levitate "flying V" style with a whole gaggle of fans behind them. This five-piece Connecticut-based band of awesomesauce has been gaining speed since 2016, and rightfully so. Every single member of Goose are eminent musicians and the band has built a fun-loving and rapidly-growing fanbase of dedicated followers; similar to that of the band Phish from Vermont. Goose's setlist at Levitate was short and sweet with 6 songs, including fan favorites "All I Need" and "Arcadia", plus a cover of Blind Melon's "No Rain", and a whole lot of high-quality jamming in between. An added mention and tip of the hat to their LD, Andrew Goedde, for creating one of the best light shows I have ever experienced... every time. Thanks to Levitate for bringing Goose to lift us up higher because that's what they do - fly high - HONK!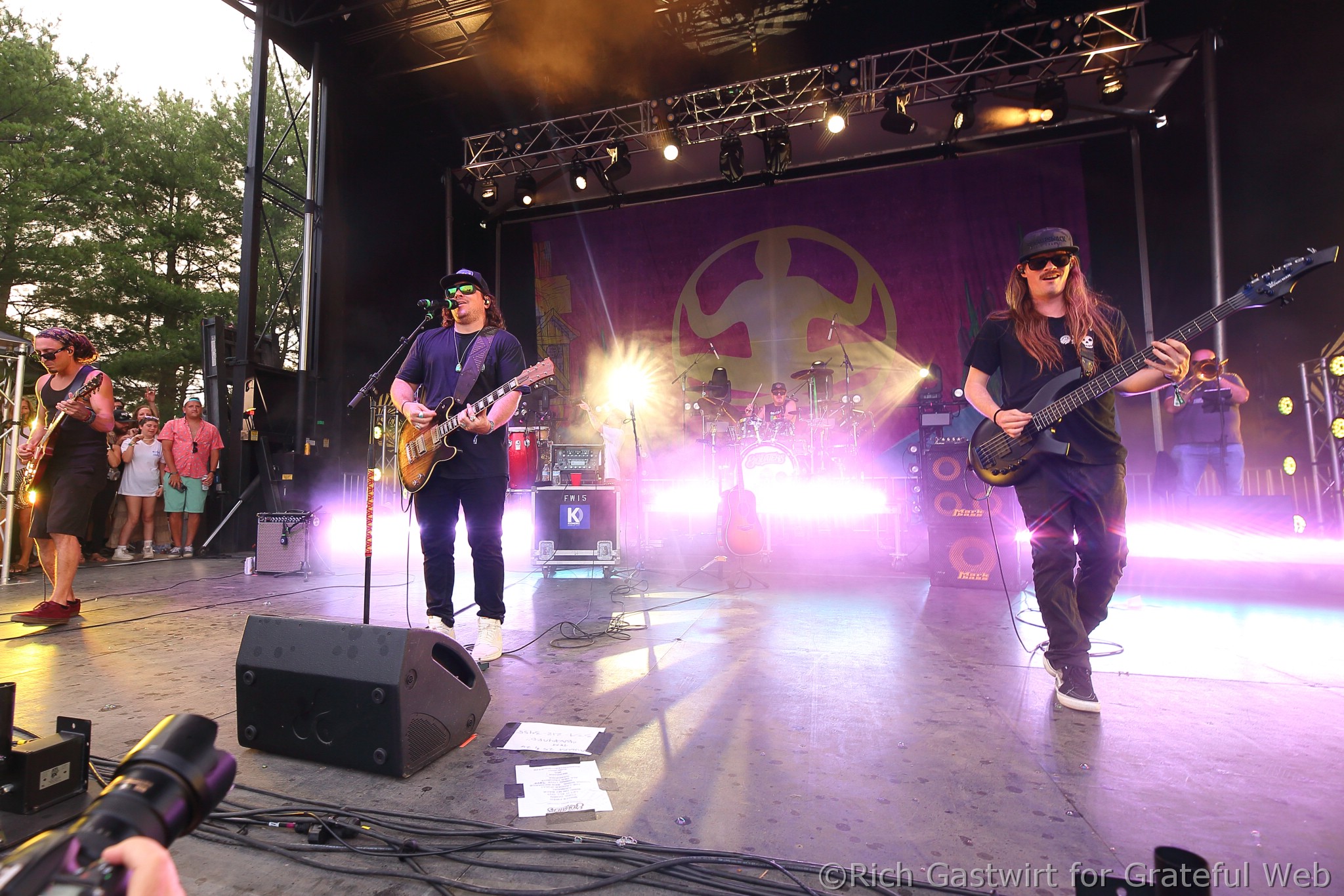 Closing out the Stylin Stage on Saturday, The Elovaters (progressive roots/reggae) elevated the mood of Levitators as they sang songs of simple livin' and summer lovin'. The Elovaters' tunes are impossible to not dance along with since everyone was doing it!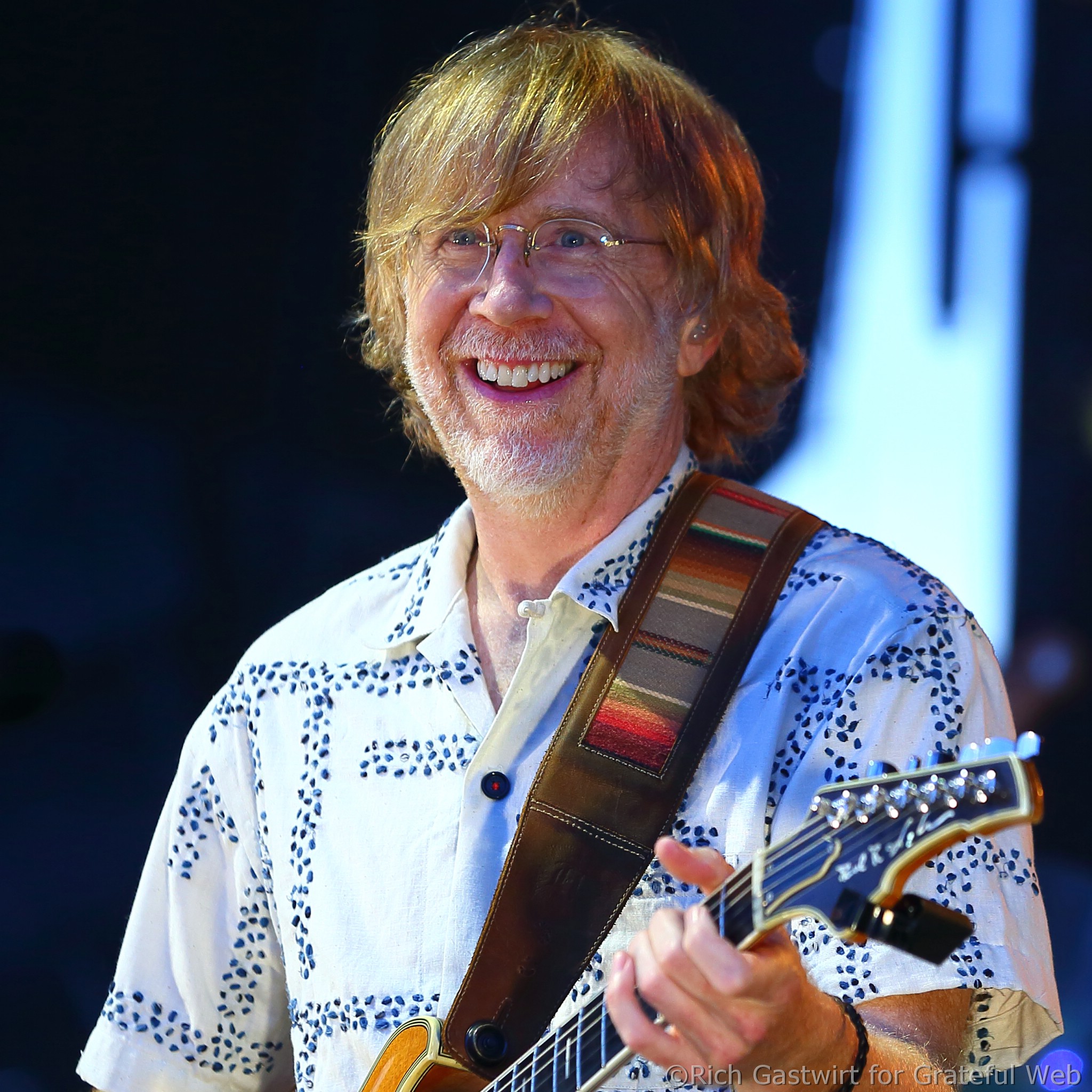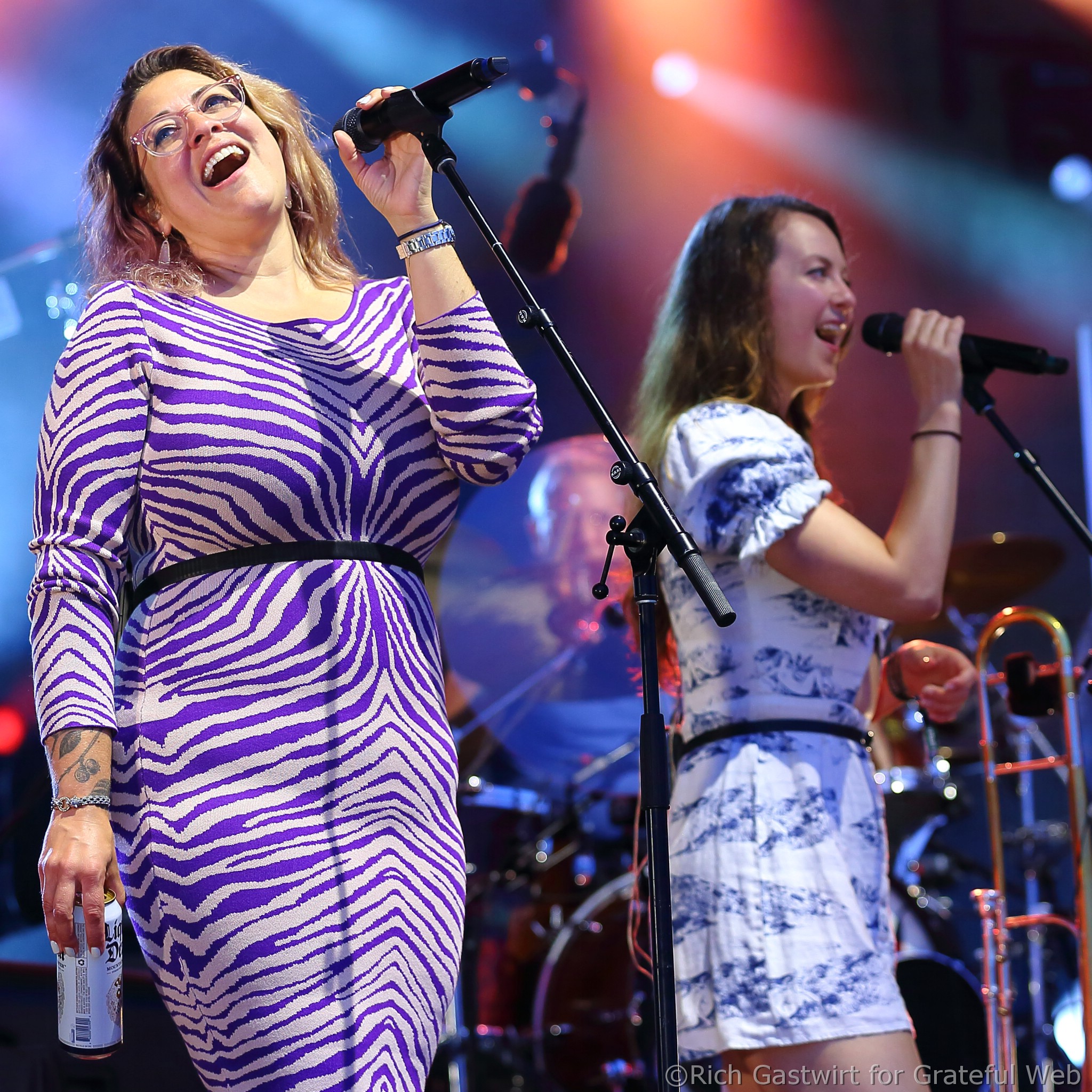 Trey Anastasio Band (aka TAB), the sweet supergroup of all-star musicians including two of my favorite horn players and female backup vocalists Jennifer Hartswick (trumpet) and Natalie Cressman (trombone), was a highly-anticipated show by Levitators of all ages. TAB brought the fire from the start reminding us that "we're all in here together in a spirit family" by opening with "Set Your Soul Free;" the first of 7 Phish covers weaved throughout their 13-song set: "The Moma Dance", "Ghost", "Wolfman's Brother", "A Life Beyond the Dream", "Everything's Right", and "First Tube" were the other Phish tunes to grace us lucky Levitators. Trey's original TAB tunes "Cayman", "Simple Twist Up Dave", "Push On 'Til the Day", "A Wave of Hope", "About to Run", "Money Love," and "Change" were all so perfectly placed in the setlist and sounded like perfection. TAB is not Phish (from VT), albeit Trey being the leading man, and their occasional Phish covers. Always a hot show and a cool way to end day two of Levitate.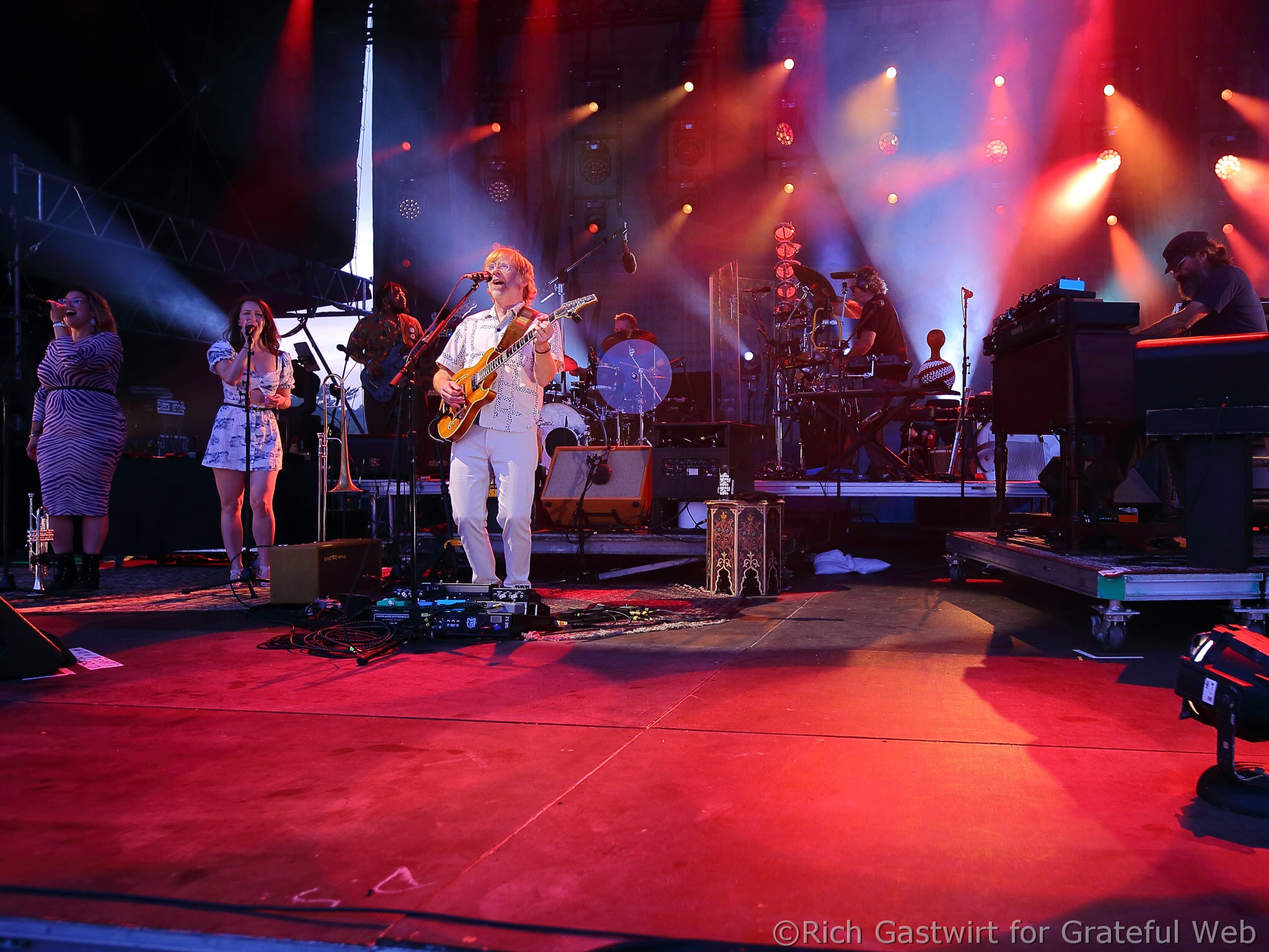 They always say "never miss a Sunday show" and Levitate's Sunday lineup was no exception to that rule. Levitate did not offer a stream of their festival, so couch tour was not an option to catch the band Couch who kicked off the musical festivities on day three on the Stoke Stage. They filled the air with their funky pop rock R&B/soul music 'n' phenomenal harmonies. Those who made it off the couch and got to the festival had a funky good time to start the last fest day.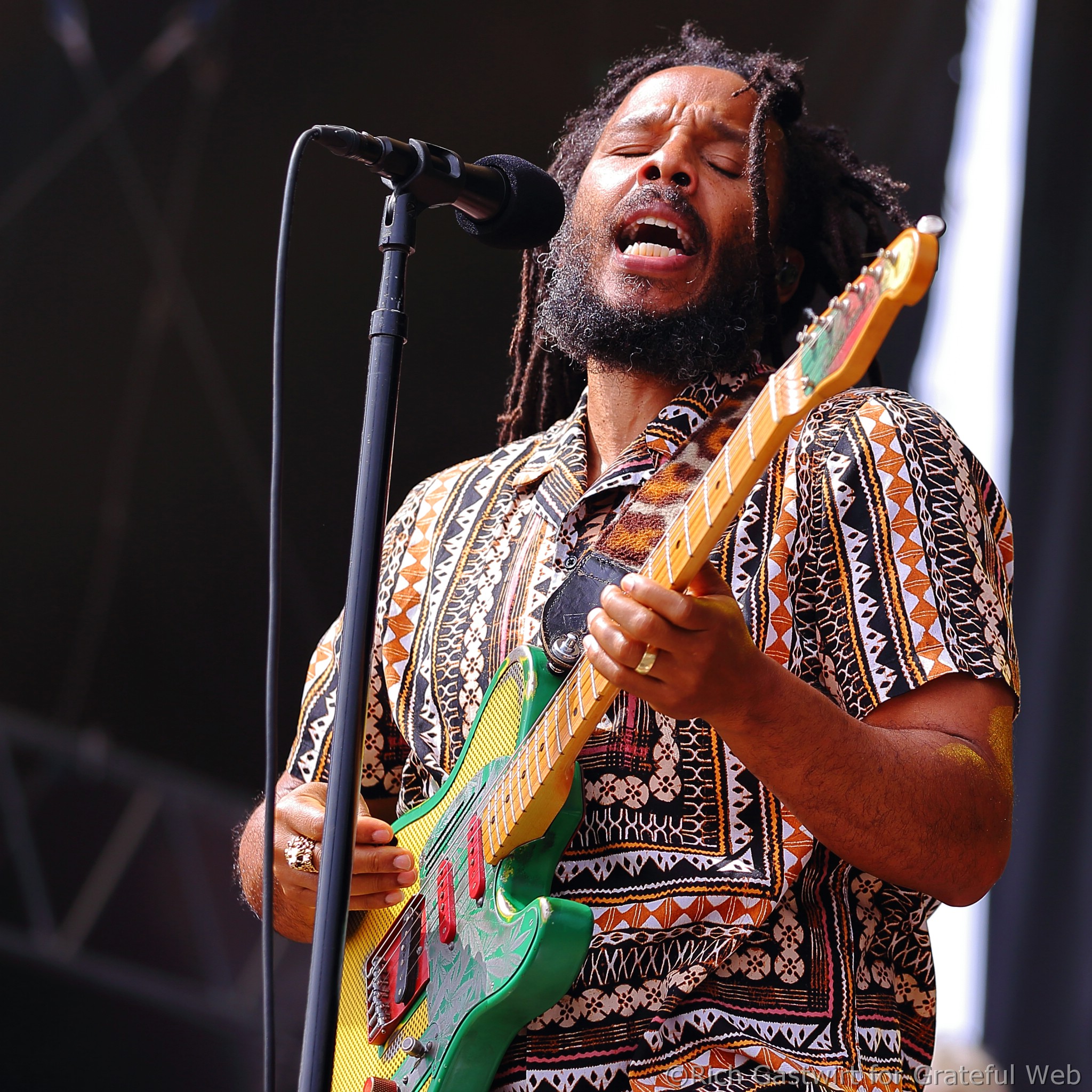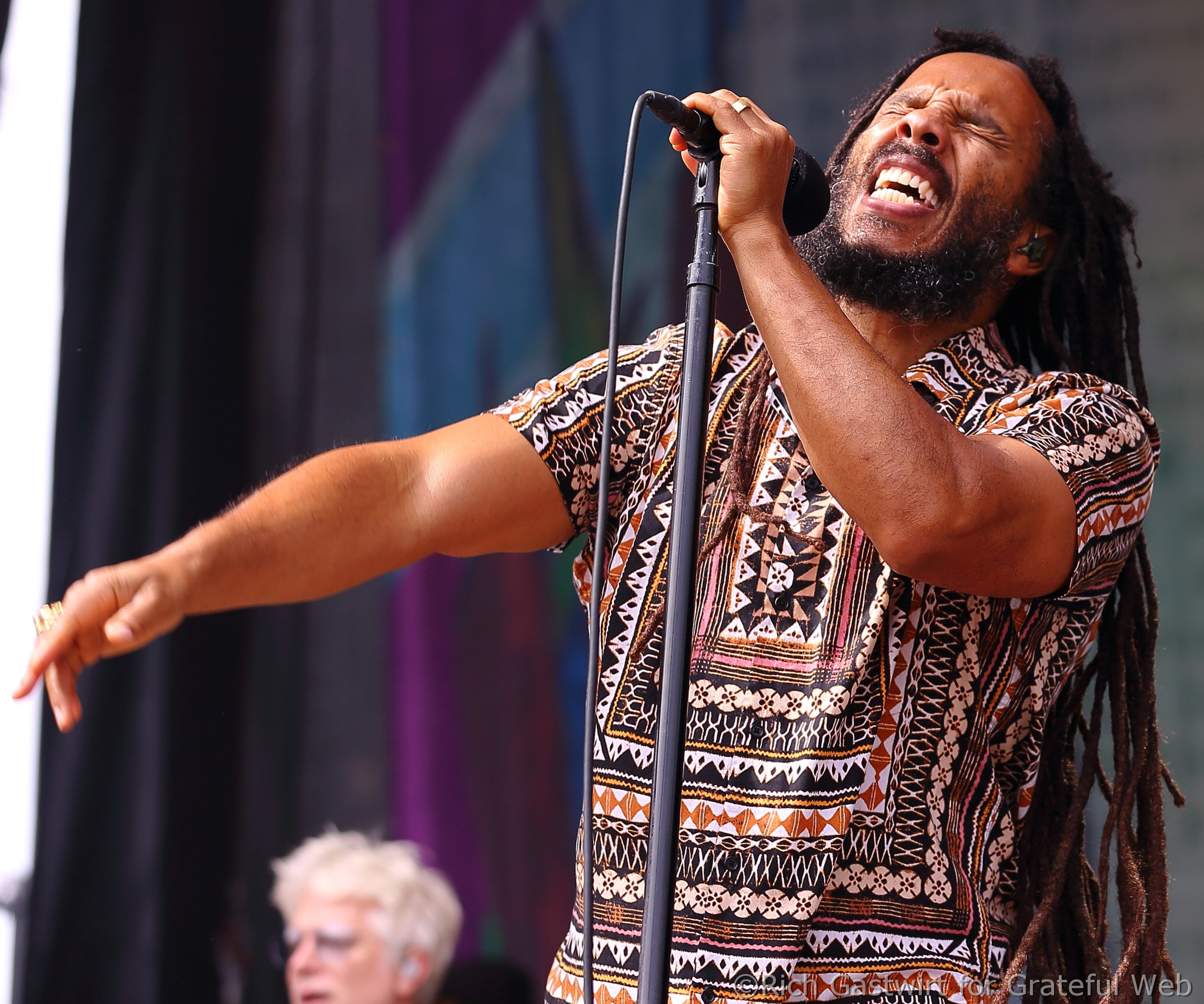 In the late afternoon, Veronica Lewis and her keys graced the Soul Stage wowing the audience with her Jerry Lee Lewis meets Professor Longhair vibes, her soulful voice, and an infectiously happy/energetic stage presence. I wanted to stay for the whole set but Ziggy Marley was calling my heart to the mainstage. Ziggy and his band spread their love through the gift of song ever so sweetly on Sunday at 3:20 PM (hey, it's 4:20 somewhere)! The main stage was jam-packed full of folks feelin' the reggae vibrations in the hot sun. Little kids held up their signs to hear "Dragonfly" (which was #13 out of a 15-song setlist) and folks of different ages, gender, and ethnicities all grooved to Ziggy Marley's music. The crowd went wild when the band covered Ziggy's dad's tunes ("Get Up Stand Up", "Is This Love", and "Jamming") and cheered loud when the female backup vocalists/dancers got in a lil dance break here and there. The whole show was phenomenal just like it always is every time I see Ziggy.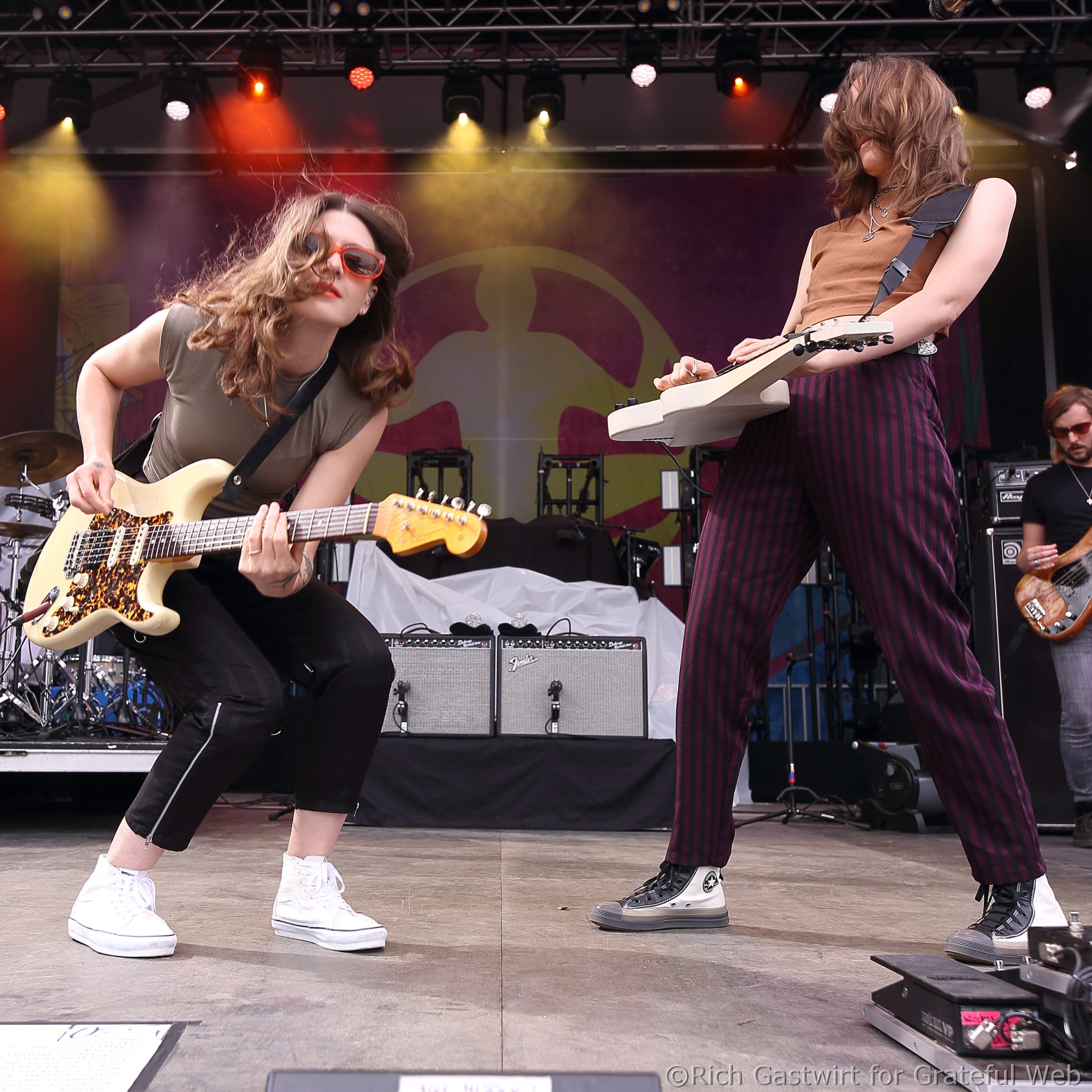 Larkin Poe was one of the bands on the Levitate lineup I can't believe I'd not heard of before Sunday. For someone who likes The Black Keys and whose life was saved by rock 'n' roll, I was all in from the start. These fiery and talented sisters, Rebecca & Megan Lovell, are Grammy-nominated singer/songwriters, and multi-instrumentalists creating their own brand of Roots Rock 'n' Roll: gritty, soulful, and flavored by their southern roots. Originally from Atlanta and currently living in Nashville, they will leave you with your faces melted and bowing before the rock goddesses they are and will continue to be in the future!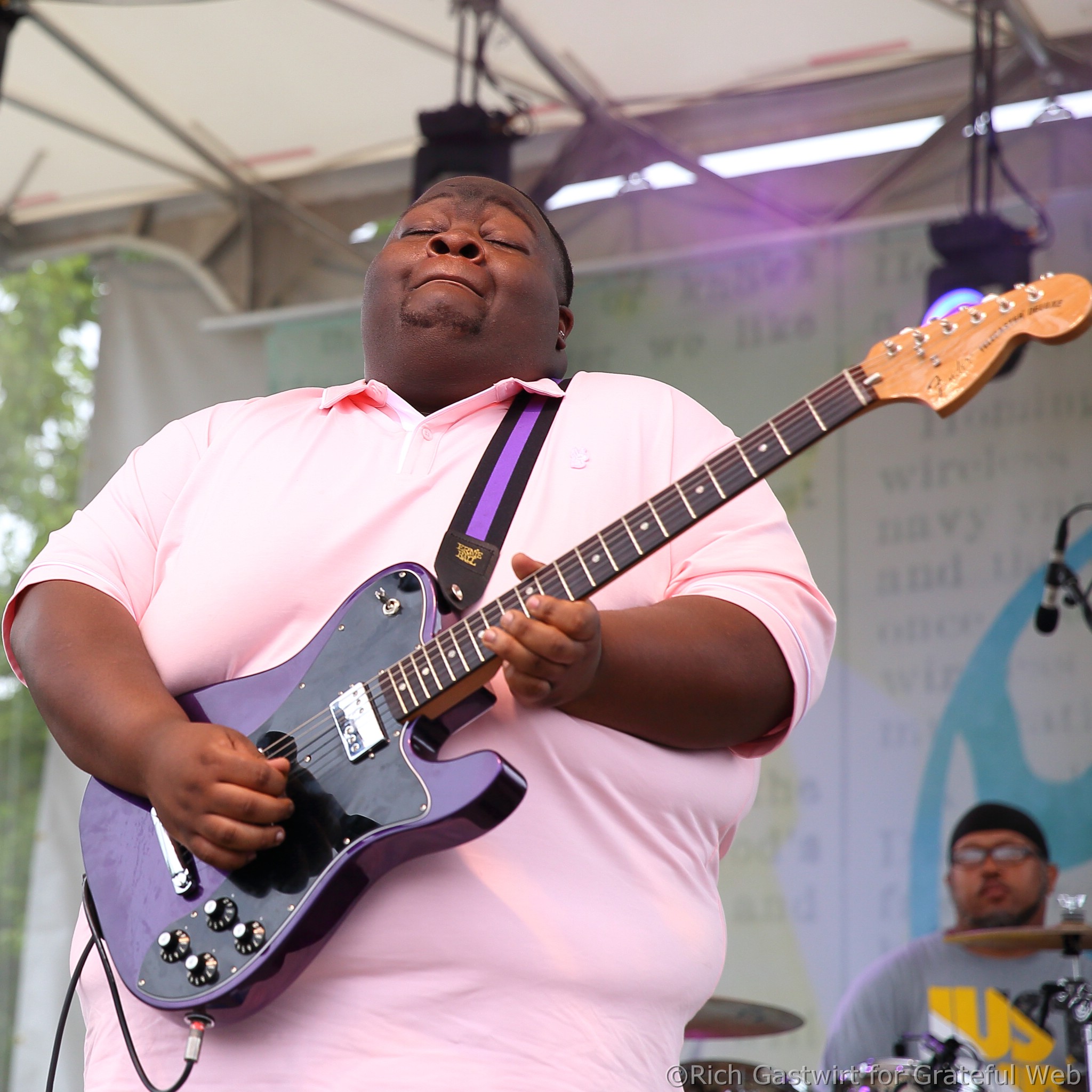 If you're someone who tells folks to go see Christone "Kingfish" Ingram play, thank you. You're making the world a better place. If someone tells you to see this man perform live, you go. No questions asked. I was new to Kingfish's music on Sunday and the moment he started playing I was hooked. The way this 24 year old gem sings the blues is smooth like butter and he plays a smokin' hot guitar that sizzles in the same seasoned skillet as B.B. King and Jimi Hendrix. Kingfish's performance was another reminder never to miss a Sunday show at Levitate. So glad I caught it!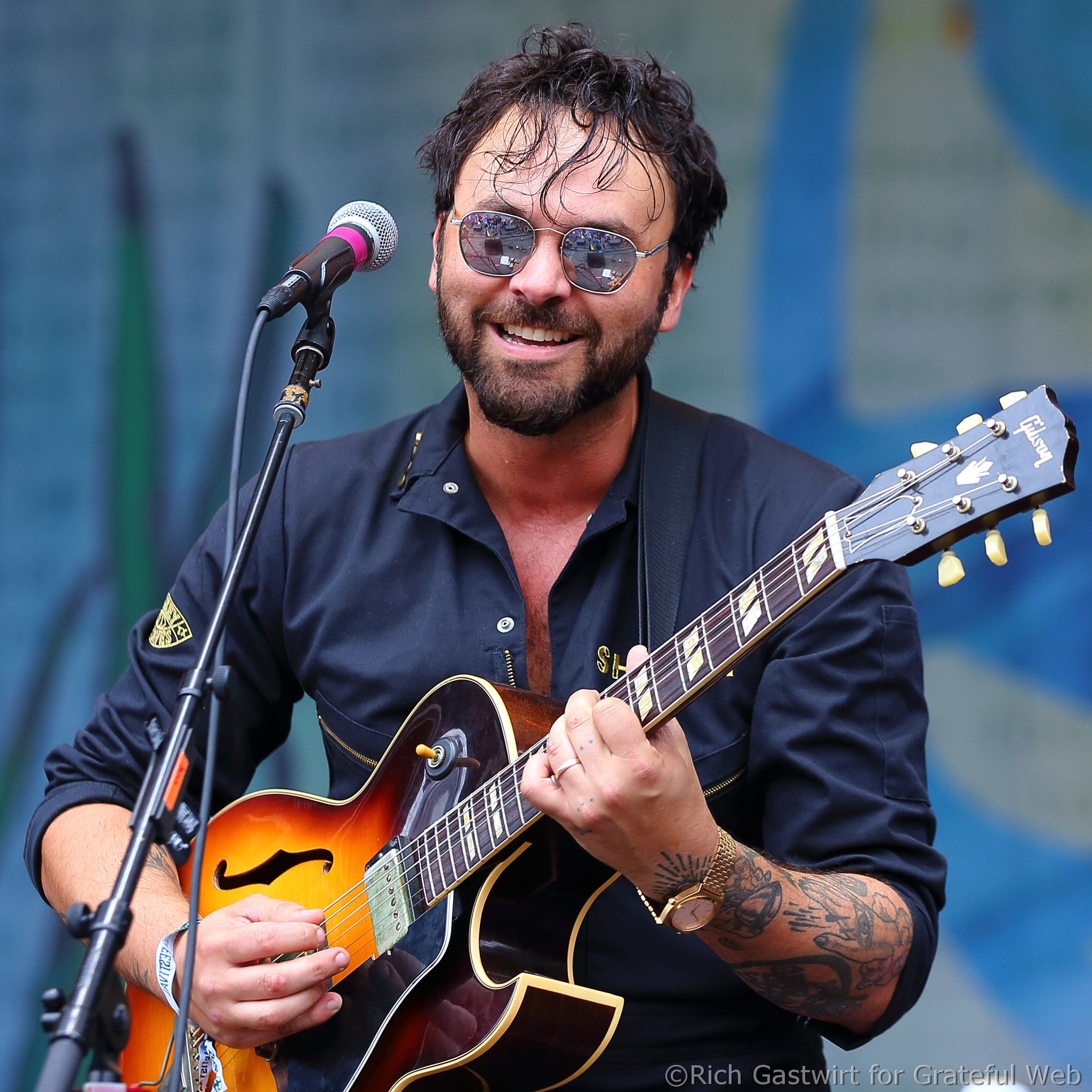 Warming up the Stoke Stage for headliner Brandi Carlile, artist Shakey Graves brought the heat for Sunday evening's Levitate mainstage lineup. Identifying as an Americana musician from Texas, Shakey Graves showed us his rock and roll, country, folk, and blues influences for Sunday's performance; proving how wide he can spread his musical wings. The audience was glued during this seamless set that sounded so darn good! There's a reason why Shakey Graves was on the agenda of every Levitator I asked. He's another crowd favorite and we tip our western hats to you, SG! Keep those doggie's rollin' and we can't wait to see you again!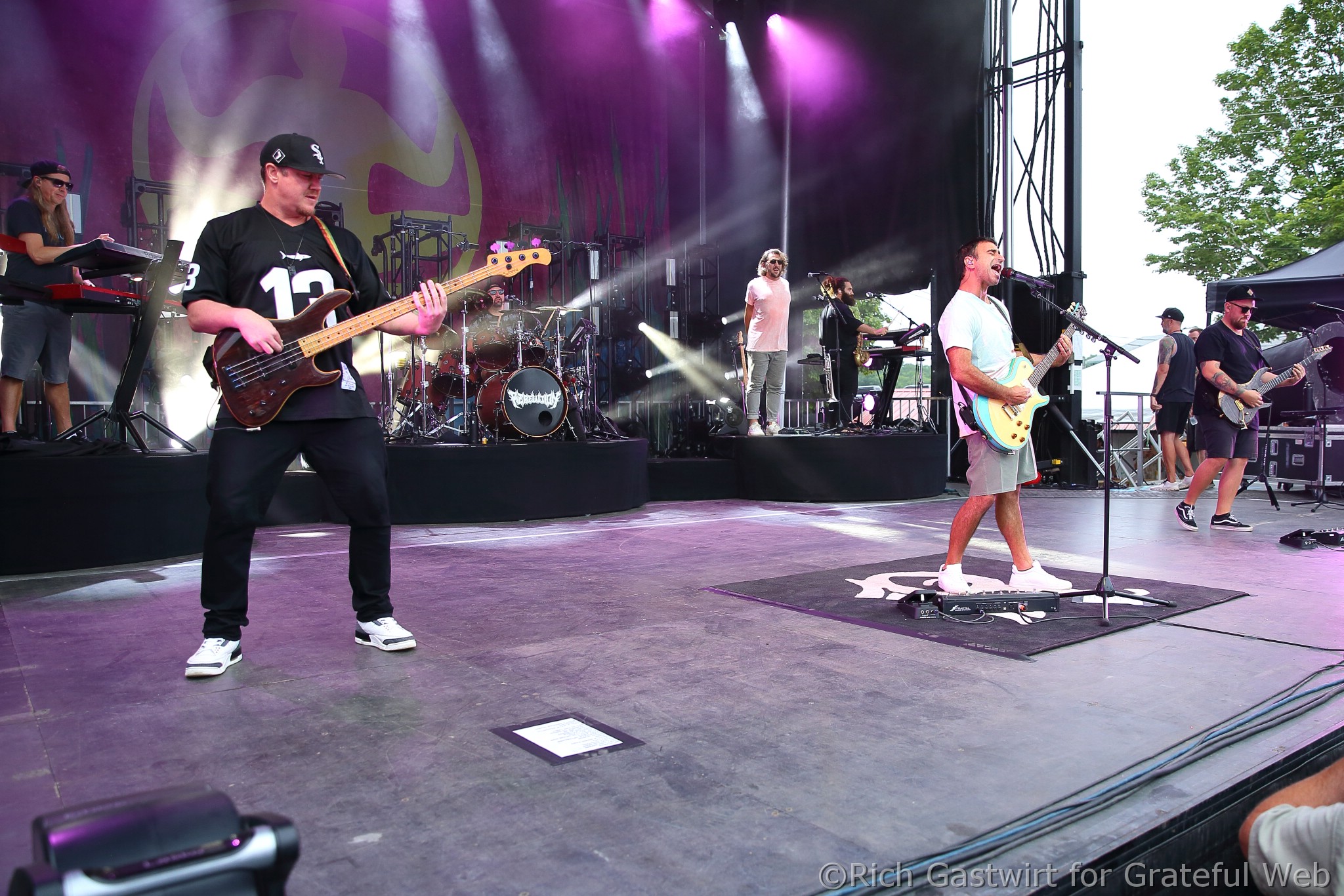 Rebelution was the last band to rock the Style Stage this festival season. The crowd loved that chronic Cali reggae music and didn't stop dancing until it was Brandi time!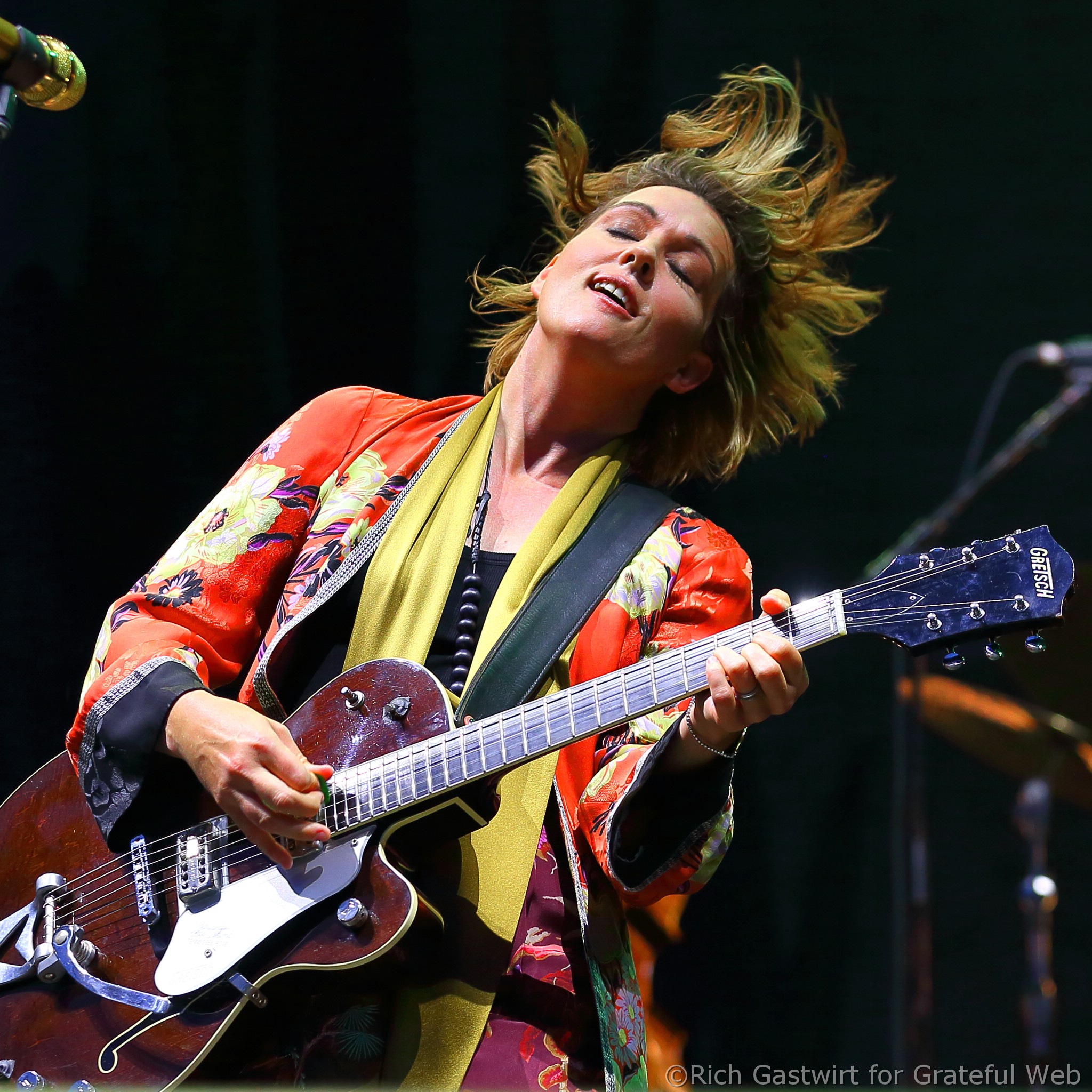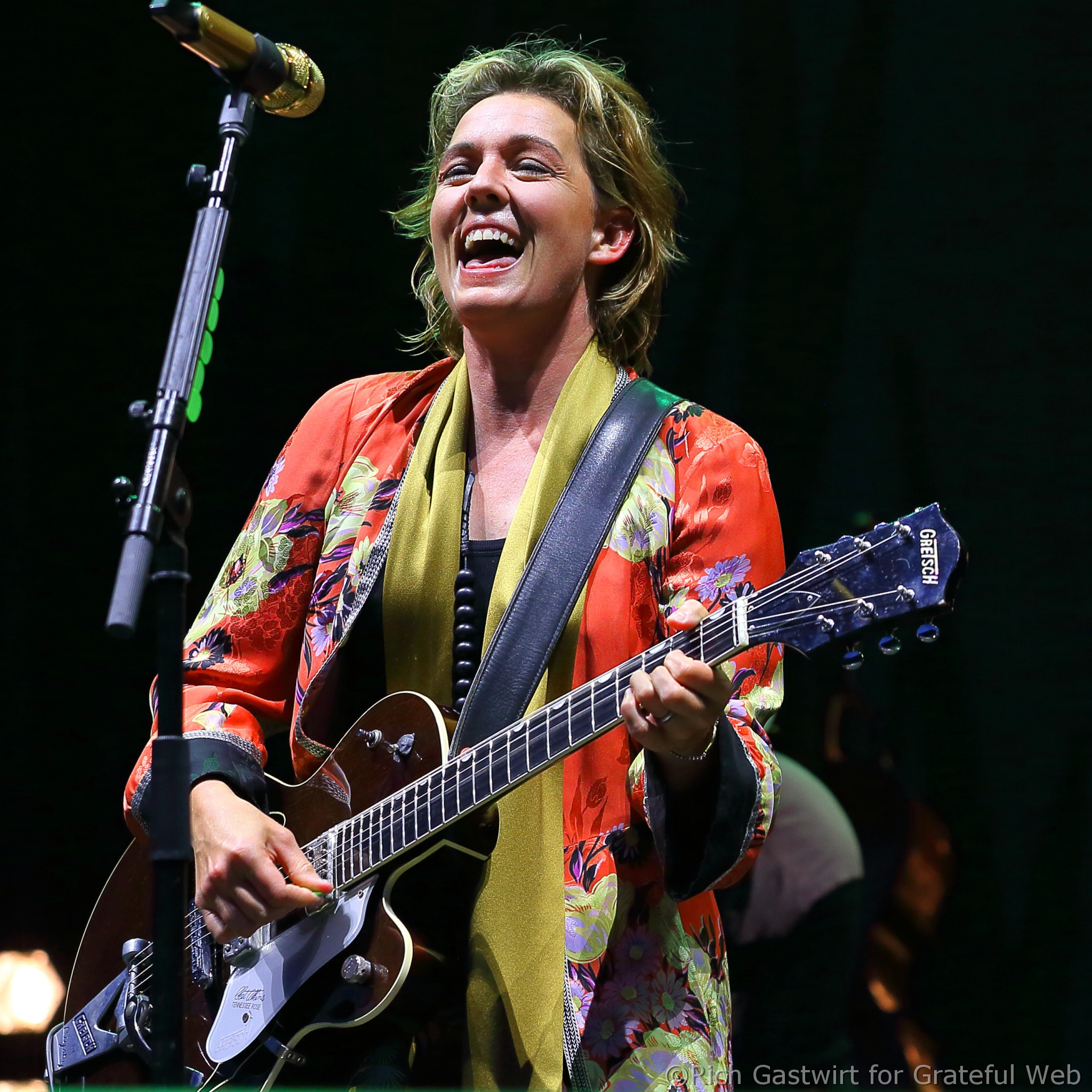 Brandi Carlile was the perfect bookend to a stellar 10th-anniversary celebration of Levitate Music & Arts Festival. Bringing the audience to tears from the very beginning ("Stay Gentle" into "Over the Rainbow"), she set the mood of peace, love, and inclusion for an amazing 15-song set to close the 10th Anniversary of Levitate. "Broken Horses," appeared to be a crowd favorite from her most recent album as voices echoed throughout the fairgrounds. The band played 6 songs from her 2021 album, In These Silent Days, including "You and Me On The Rock" featuring Lucius (due to a flight mishap and the universe conspiring in our favor). New and older songs alike, Brandi warmed the hearts of her many dedicated fans and wowed concertgoers unfamiliar with her profound lyrics, rockin' stage presence, and seriously tight touring band. To think her band couldn't get better, the beautiful and talented SistaStrings added a whole new level of awesome to the touring act. The next Brandi Carlile show can't come soon enough, but then again it'll be "Right On Time", just like the next Levitate.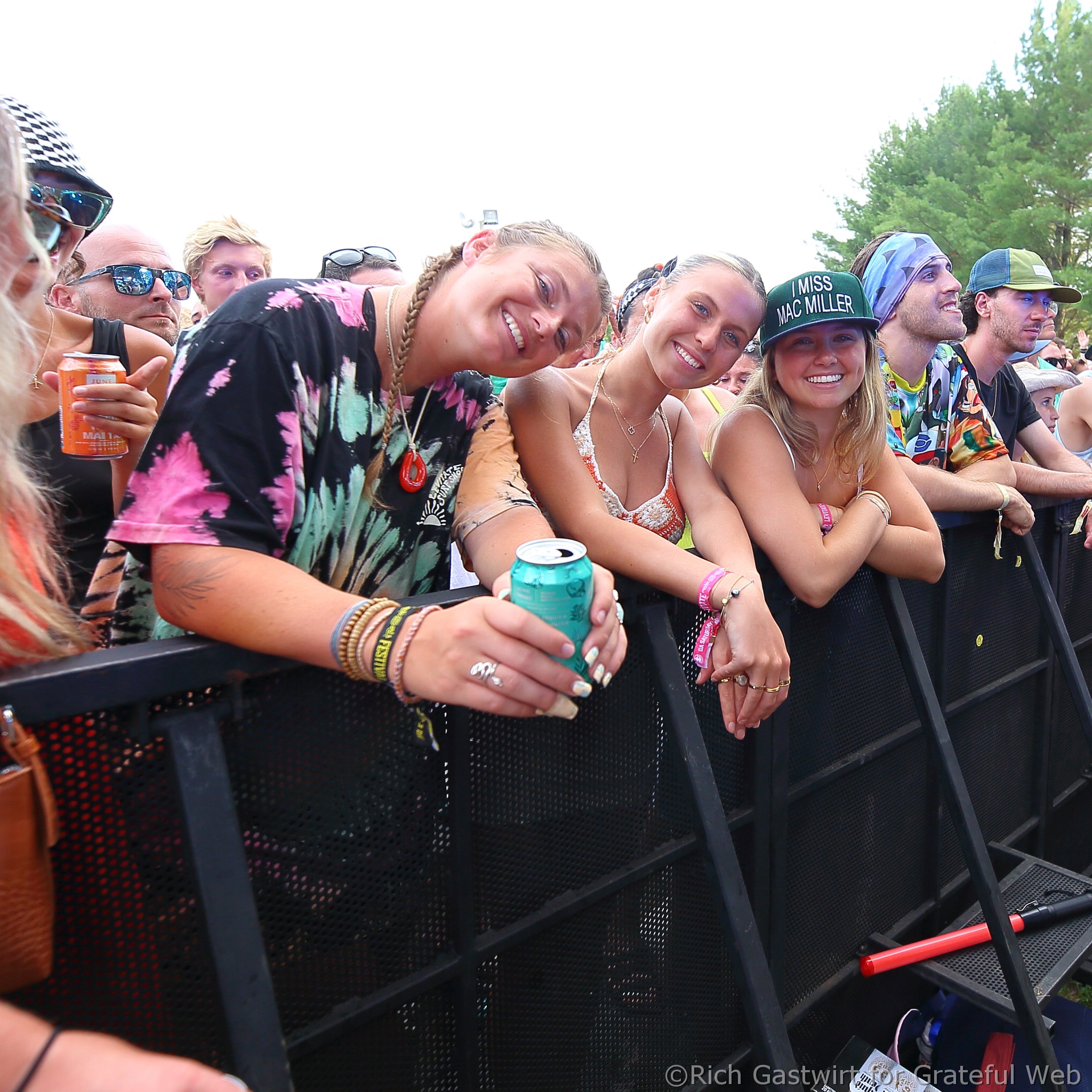 Check out more photos from Levitate 2023.